2020 has been the year I updated things in lieu of travelling. I wish it was other way around – I'd prefer to be riding places but besides my somewhat regular camera swapping the rest of my gear is 10-20 years old.
My Dryrider summer jacket was over 20 years. I'm all for getting life from things but that was kind of stupid. When I took the armor out it fell apart so this was first thing I updated. My Tantonka tour bag is 18 years old. My Alpinestar ST-5 pants used for my Autumn tour 11 years old and on it goes.
Not everything I use has worn out. My Garmin Nuvi 760 GPS is 12 years old yet working fine, however other electronics for moto touring have not aged so well.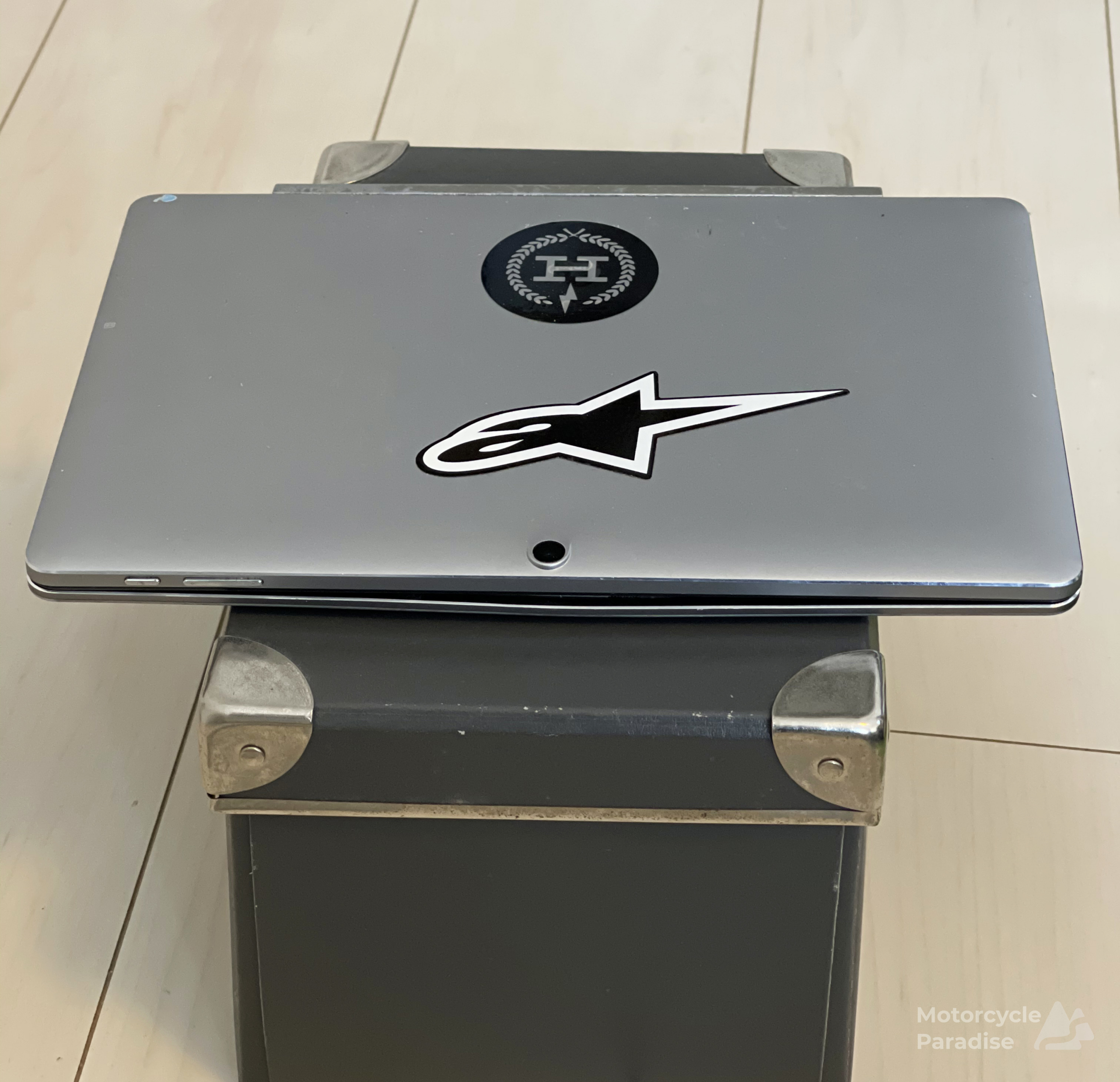 I've been using a no brand Chinese 10″ notebook on tour for while. You can see the keyboard slowly warped (my posts too long winded perhaps 😂). On Flores island liquids leaked in my bag and got into LCD leaving it with a hot spot in corner. At home my PC is six years old and at point where it too needs an update.
I think 2021 travel will remain restricted and any trip I do might entail me staying away for extended period during which a decent computer would be welcome so I combined the replacement of both into one mobile solution.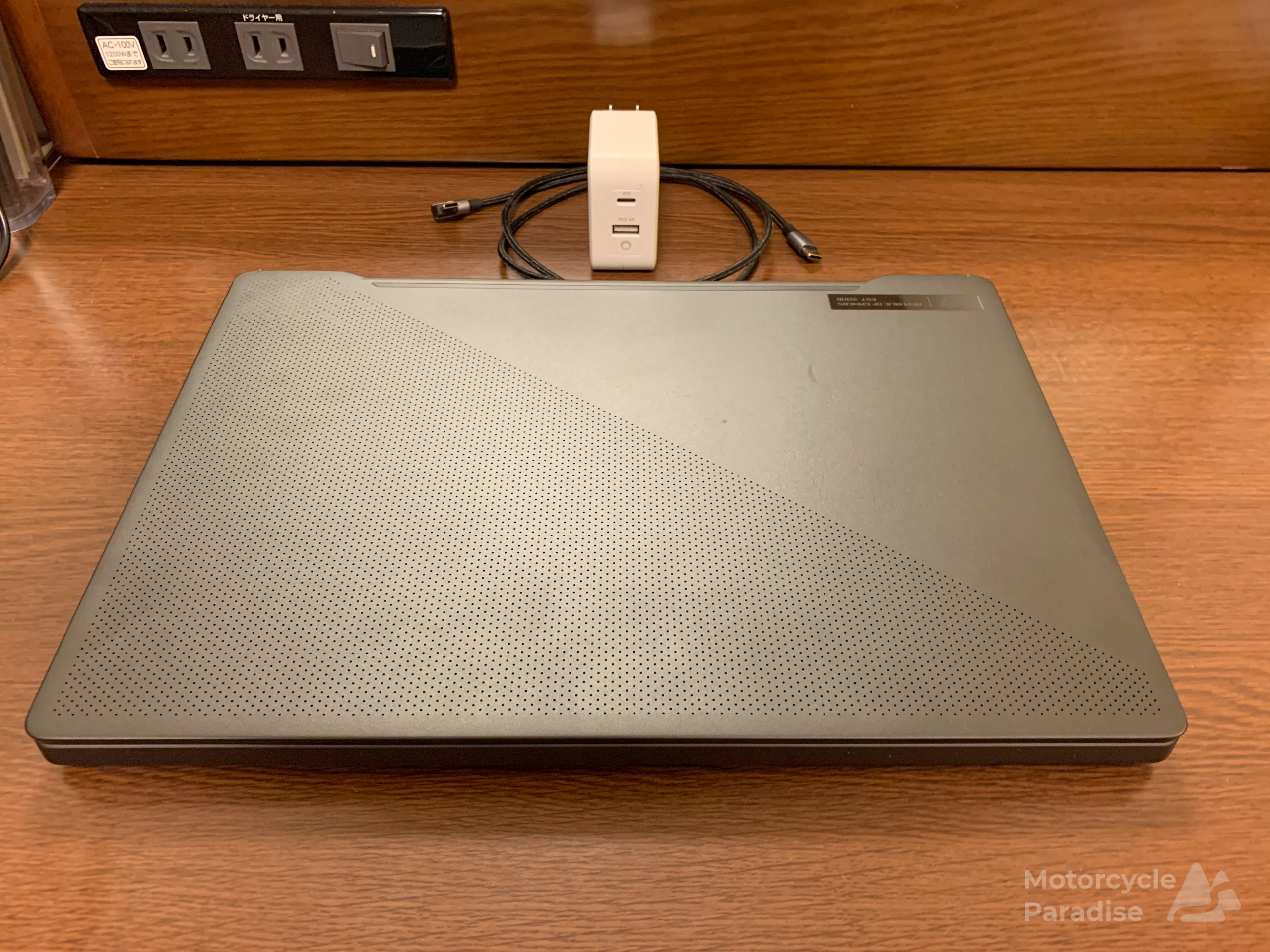 Asus Rog Zephyrus G14
I chose a Asus Rog Zephyrus G14. This is a reasonably good spec machine with a Ryzen 9 CPU and Geforce GTX 2060 graphics and 16GB of DDR4 memory. Unlike bikes where I find exercising smaller engines more fun and practical than having hugely powerful things I can never access with computers I find more is always better and modern software will use all. The G14 is mighty fast. Batch processing in Gigapixel or Luminar 4 used to test my old notebook but is a blink of the eye on this.
On the road it weighs just 1.6 kg and the case is no larger than a 13.3 thanks to small bezel. The screen is 2560 X 1440 which is a pleasure for editing images or planning a new route mid tour compared the low resolution my tablet had. It's accurate too being Pantone validated so I should be posting less saturated images on tour.
Battery life and the size of the power pack were on my radar. Usually these performance focused notebooks drain batteries faster than a Bangkok bar hostess downs a beer but this model claims around 8 hours and I have seen it do 6 hours on a mix of light usage, just web surfing and music might get 7 and that is impressive. Plenty so I need not be tethered to wall socket constantly and it has option to be charged by compact USB C so no brick sized power pack to lug around.
Naturally it has a large SSD. Having a regular HDD on back of bike getting bumped 1000's of times a day is (imo) a recipe for drive failure so I have only ever used solid state on tour previously (albeit tiny capacity). I've moved my entire archive of files, backups and images from two external HDD's to cloud storage this year also. Another part of being ready to spend longer time away should that be an option.
I will need to take much more care with this notebook than my previous cheapo. I've done two tours in Japan with it but will get a good protective case before I go further afield.
Having a full power computer on my Suzuki ride and Autumn ride was great. I could try some photography experimenting then that night see in post processing what it produced rather than wait till home with 1000's of photos and no chance to remember what I was trying to achieve with any particular shot.
It really is a splendid bit of kit, no complaints at all. If you are looking for more technical or performance info Toms Hardware has a good review on it.
---
Besides photo editing I do the usual stuff on tour like watching a movie or the motogp or listening to music and I have updated my kit there also.
Beyer Dynamic Soul Byrd
For last decade travelling I have been using same pair of earbud style mobile earphones. Yuin PK2's which as far as ear bud type go are well rated, but still the sound is nothing compared to what I listen to at home where I have long had the pleasure of using the fantastic Beyer Dynamic T-90 headphones.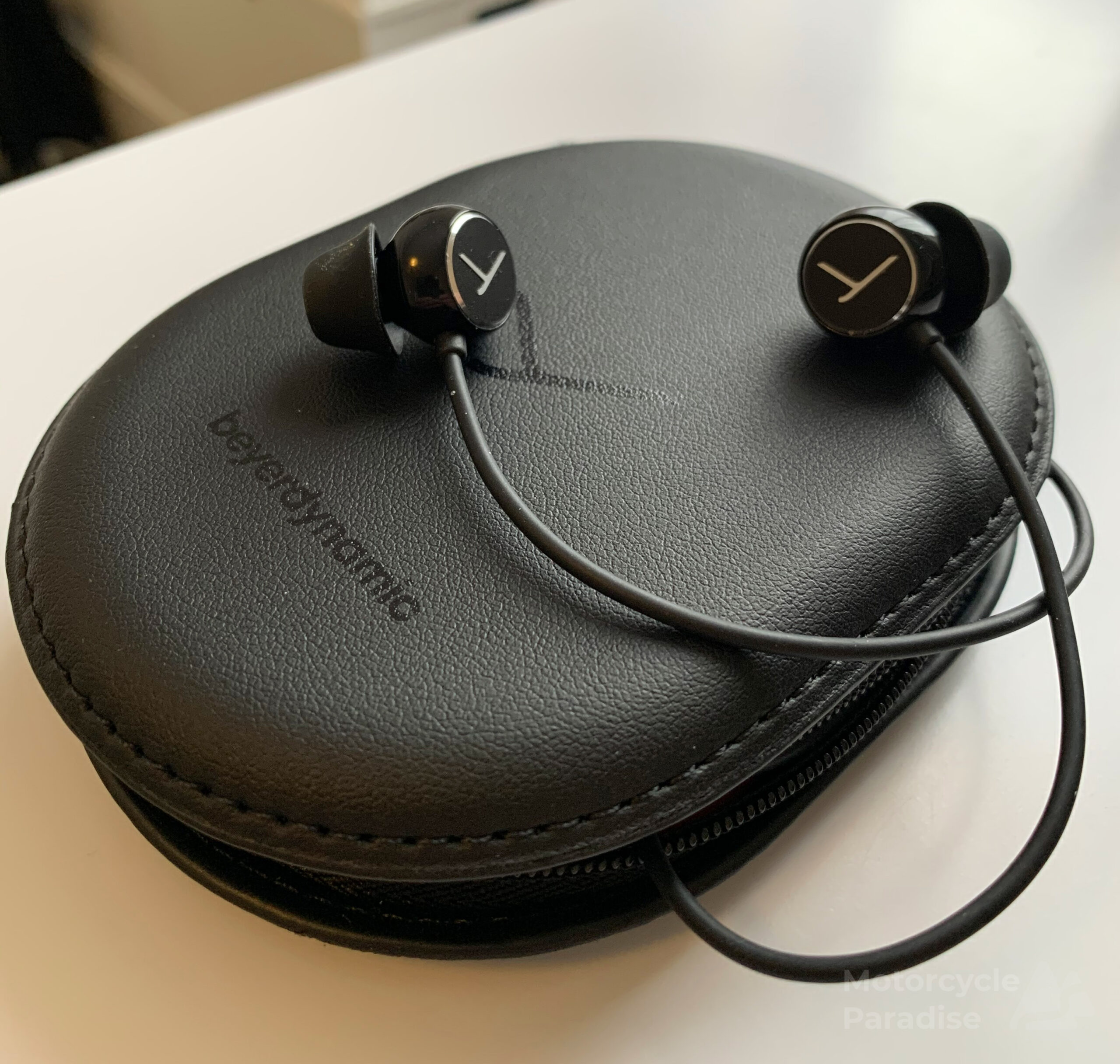 Often of late I find myself lamenting having to leave behind the beautiful sound of the T-90's whilst on a ride and no idea why it never crossed my mind to simply update my travel earphones. But the penny finally dropped as the saying goes when I was thinking what will I need if I can travel next year but had to stay for an extended period somewhere due to the new complexities of air travel (which remains likely even if a vaccine arrives). So I got new earphones, the oddly named Soul Byrd's from Beyer Dynamic.
These are no T-90's as far as detail and sound stage goes but I'm quite impressed with what they can deliver, much better than I expected and a step up from the Yuin PK2's. I am not a huge fan of in ear type but these include three sizes of tips to ensure comfortable fit with no need to insert them far. Getting them to fit right is key to having them deliver what is then remarkably rich sound for such tiny devices. The bass is surprising after using ear bud type for so long that lacked anything convincing but these are not overpowering like I find Sony or Beats headphones to be. The sound remains balanced.
Well this post might seem left field but this blog is my journal and an ongoing conversation with readers about moto touring. A computer is without a doubt the most important item of all my motorcycle touring kit since it's what I read other rides on which inspire me to research and draft ideas, plan routes and the trips in general then maintain my web site and write the blog. Hopefully I'll be somewhere interesting in coming year with these items rather than just writing about them.
No affiliation.