Suzuki is the only one of the big four motorcycle manufacturers I have not visited. Not because I had not wanted to, when I first checked I did not see any access to public however that is not the case now but you need to obtain a reservation. With that arranged I made my way to nearby Hamamatsu via the scenic route.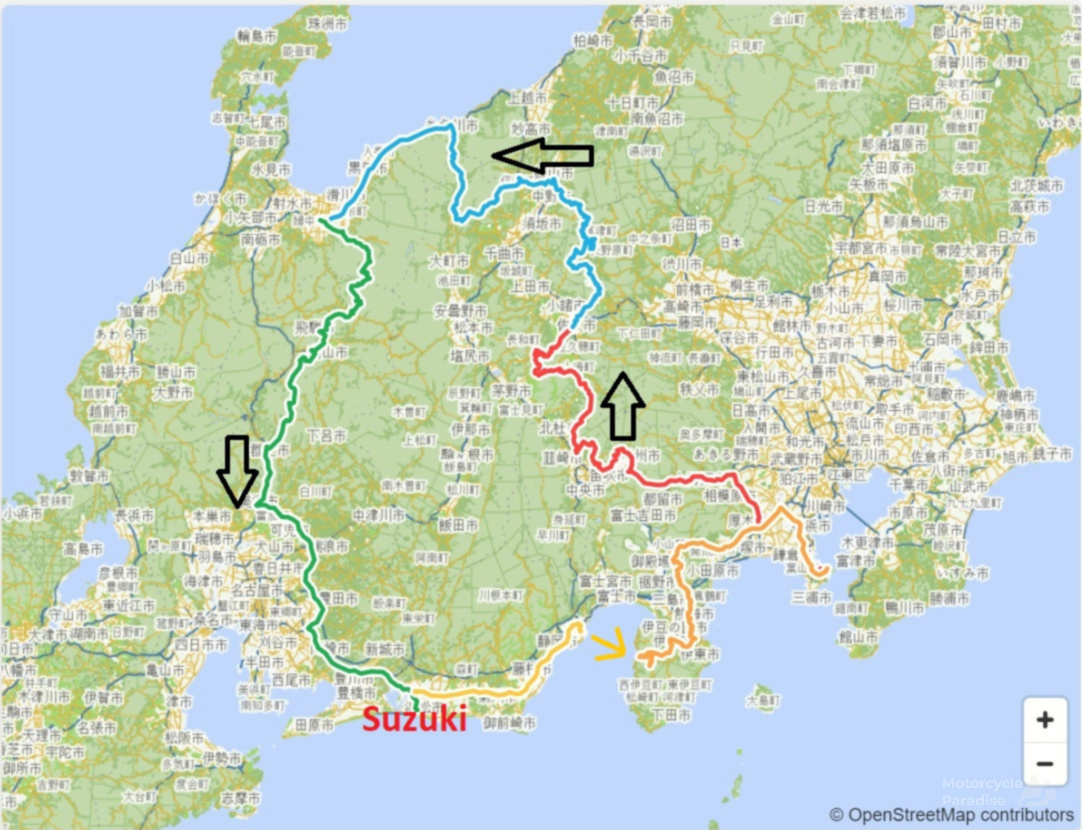 Despite the forecast having been good things soon turned wet – as I have mentioned before the weather is highly changeable in Japan and you might expect at least a little rain any day. As long as it is not heavy it does not bother me since I no longer seek to carve corners and I ride a bike with lots of protection.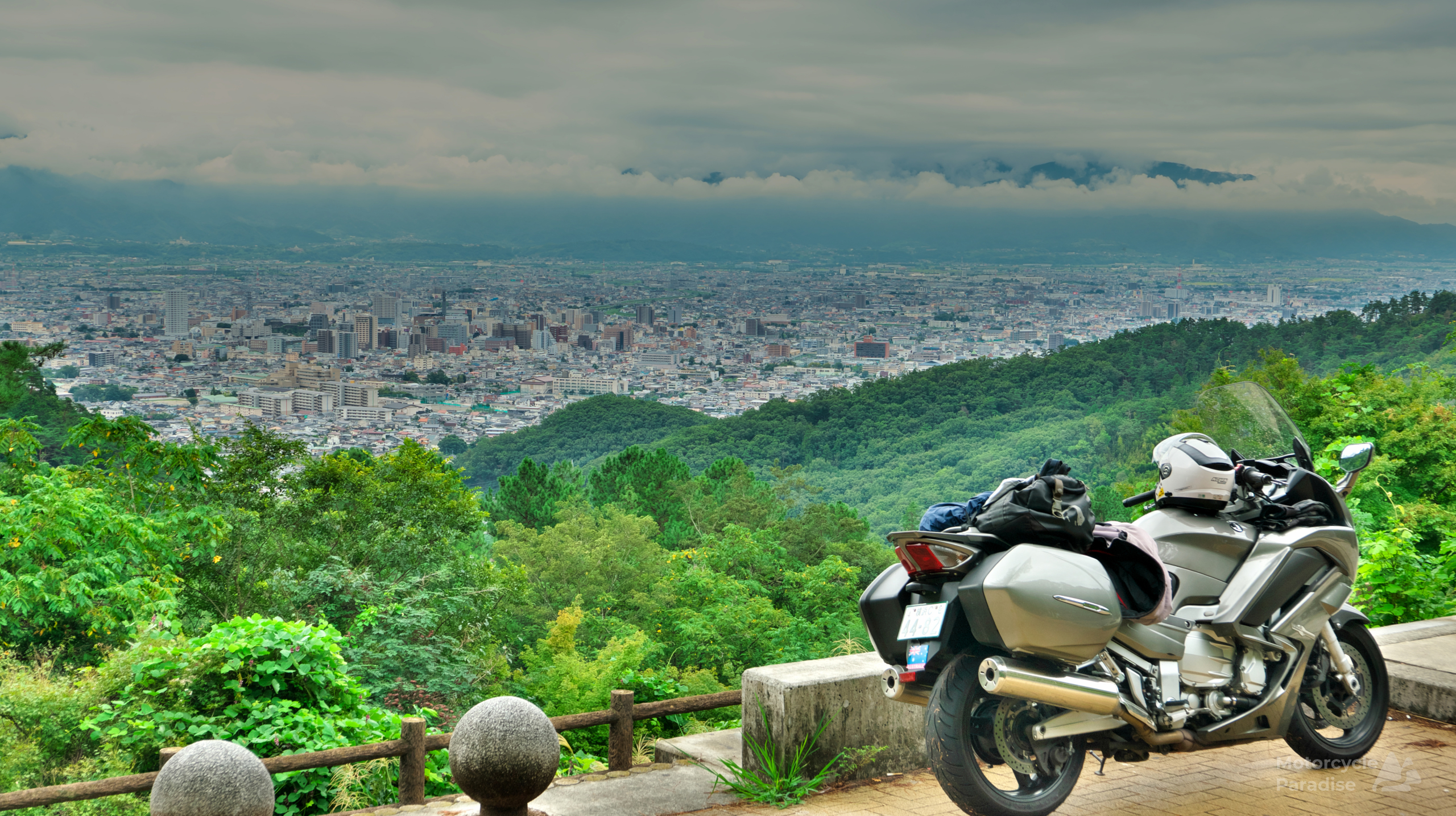 Rain makes for dull photos. But still a nice spot for lunch overlooking Yamanashi city.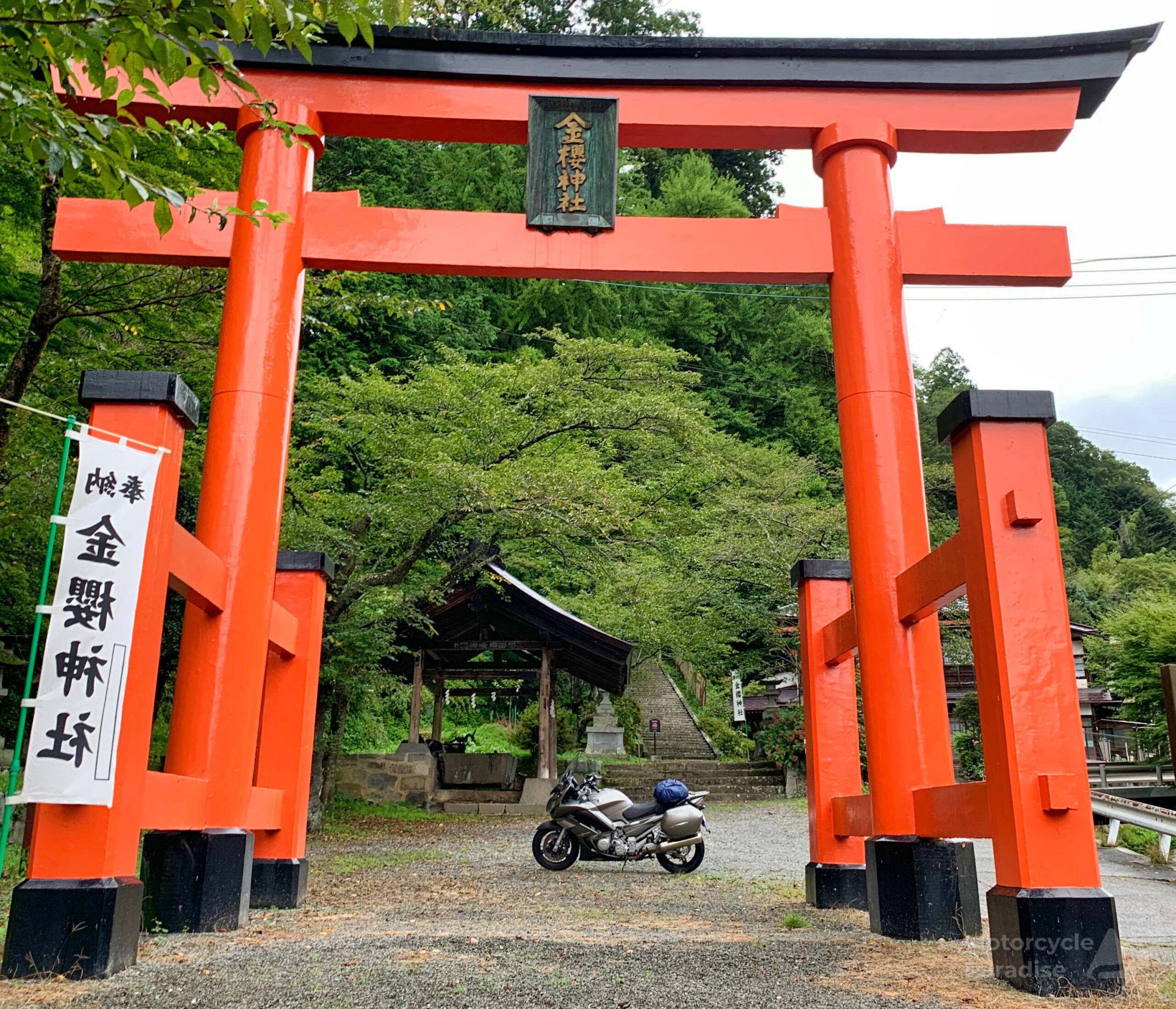 The rain cooled things a little which was most welcome, it's the change of season now, summer whilst intense lasted just 6 weeks.
Pleasant riding this afternoon into the farming region of Nagano however with rain ahead I detoured off my route a little and this gave me some time to take a break and visit a small rural train station (another interest of mine)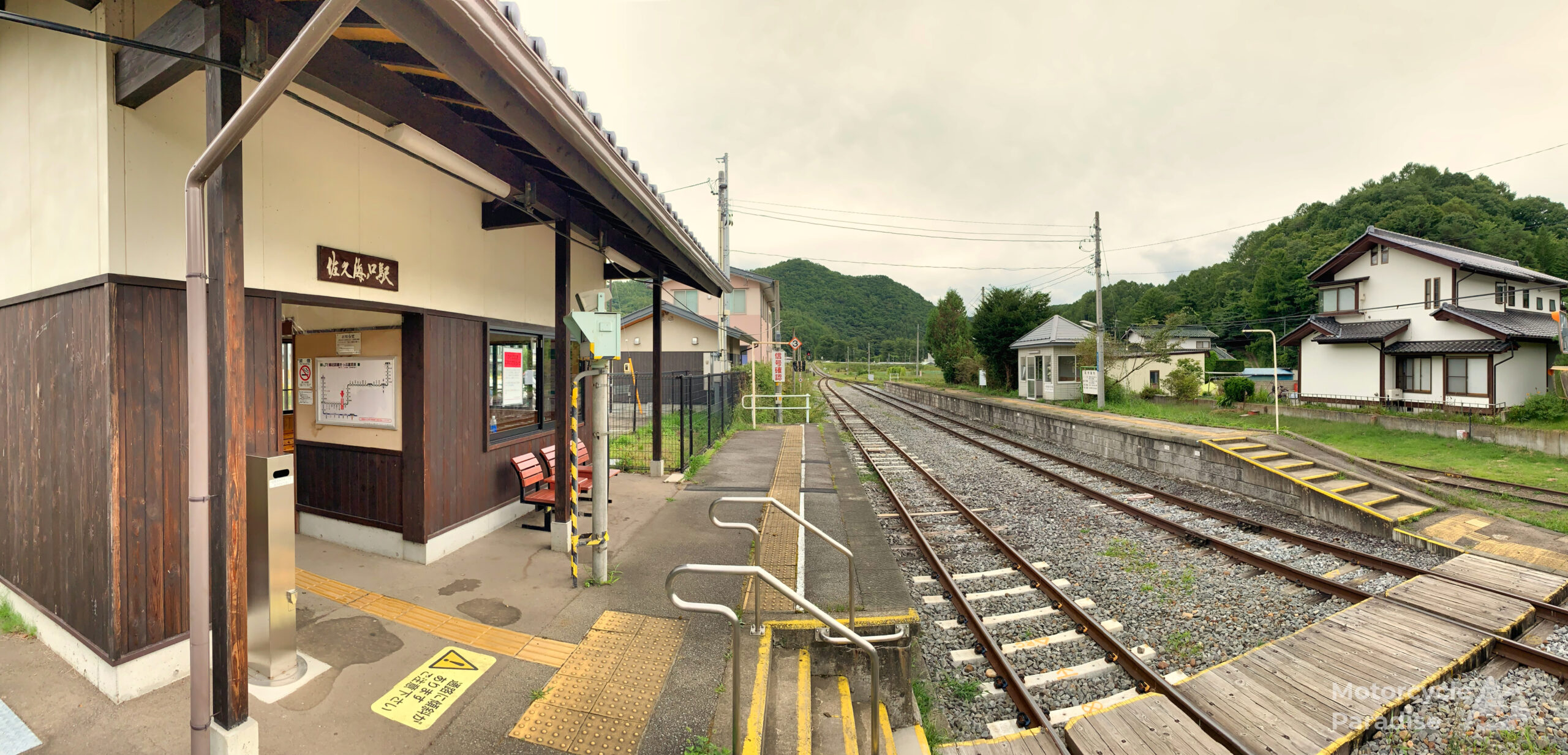 Day two and the weather is shaping up fine!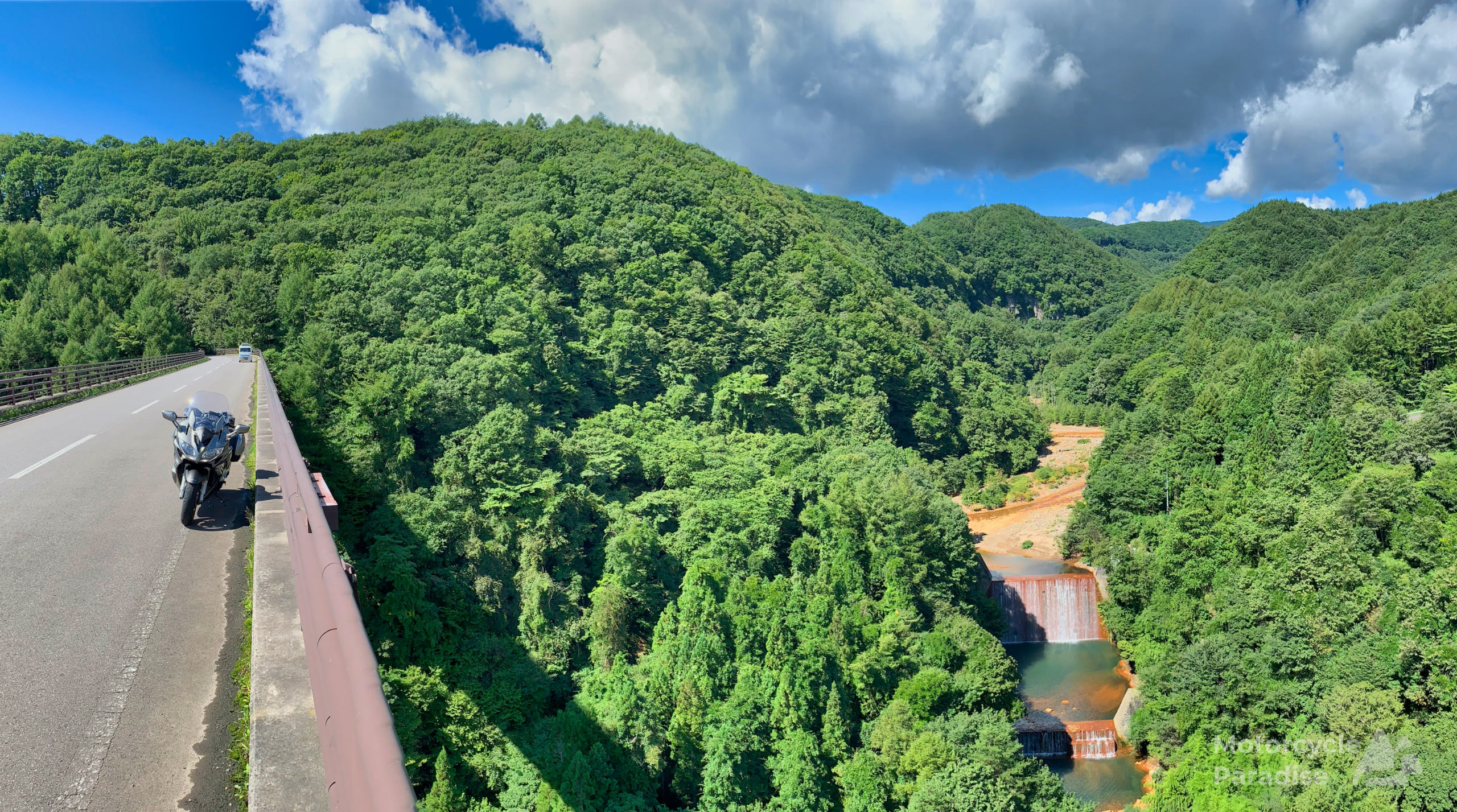 I am riding some fabulous roads this morning. First the Tsumagoi Panorama line where I stop at one of my favourite spots. It is a beautiful road side park where you can 'declare something of importance to the mountain'.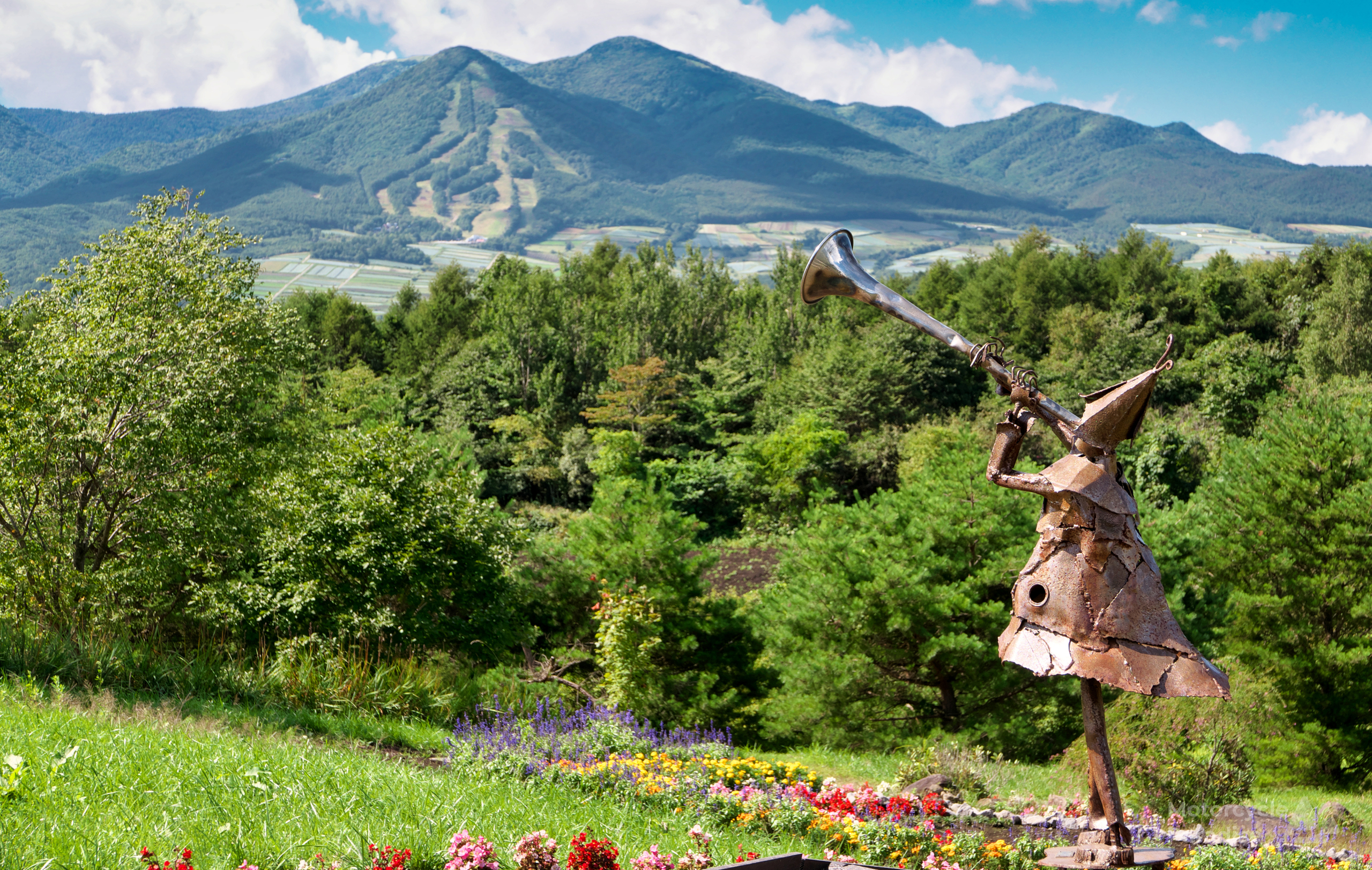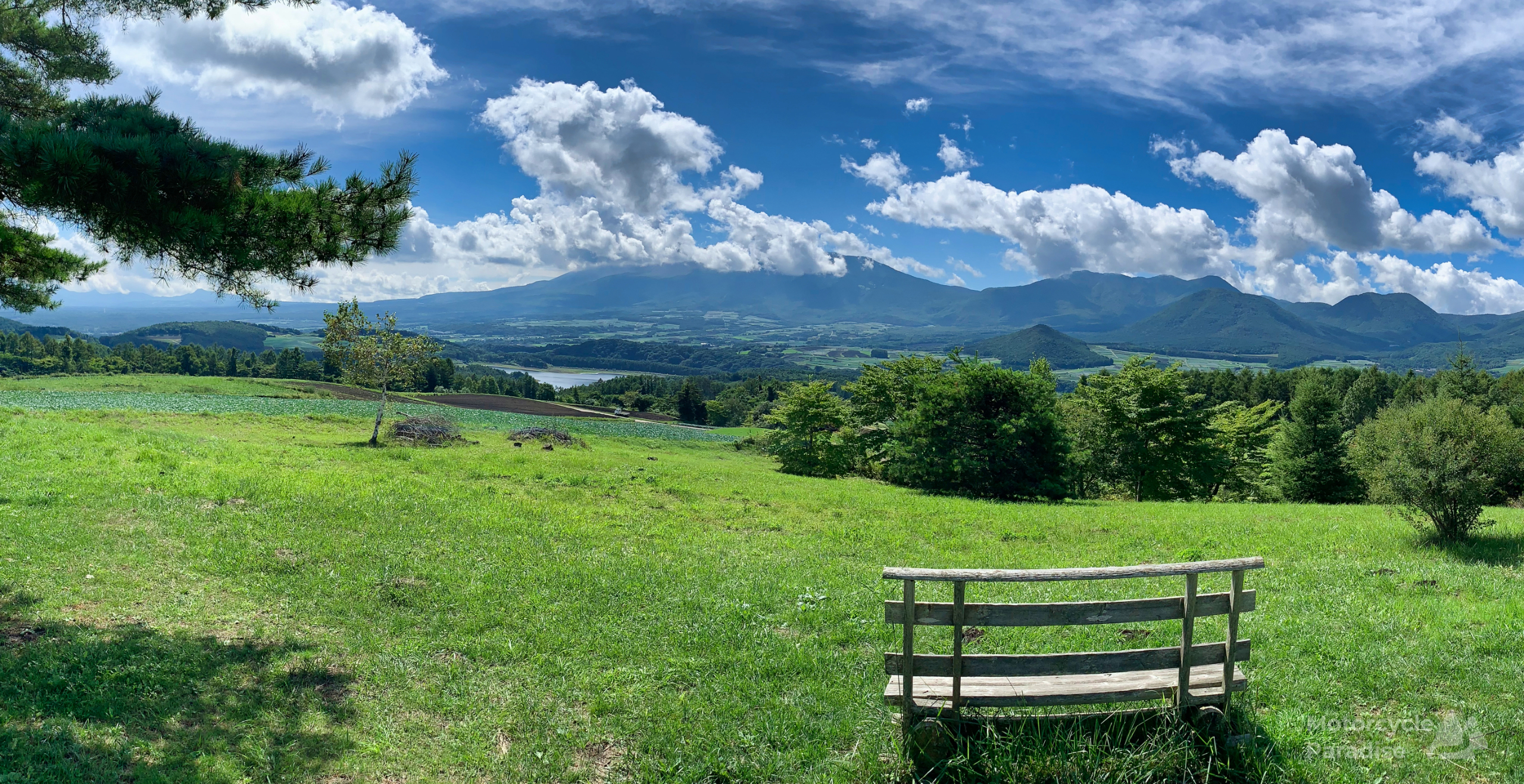 The roads here are open, sweeping and the views grand.
Next I ride up the active volcano Mount Shirane via the Manza highway which is a toll road with possibly the best set of perfect surveyed corners in Japan. For the first time in ages I put the FJR into sport mode and was on the bike for the joy of riding rather than exploring.
I know I am always saying how good the roads are here but I rarely present any photographic evidence. You need a drone and oodles of time to find a place to set it up and fly so I'll just be posting the odd photo like I currently do.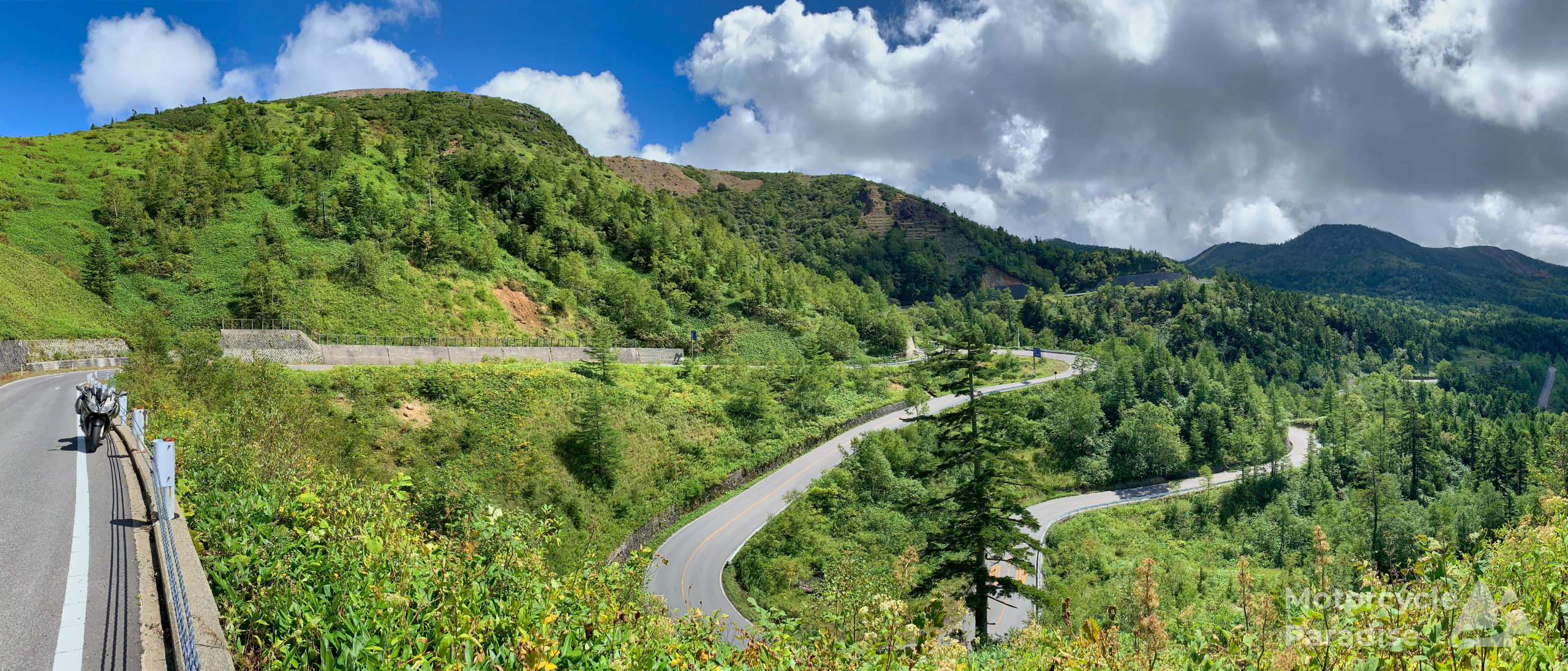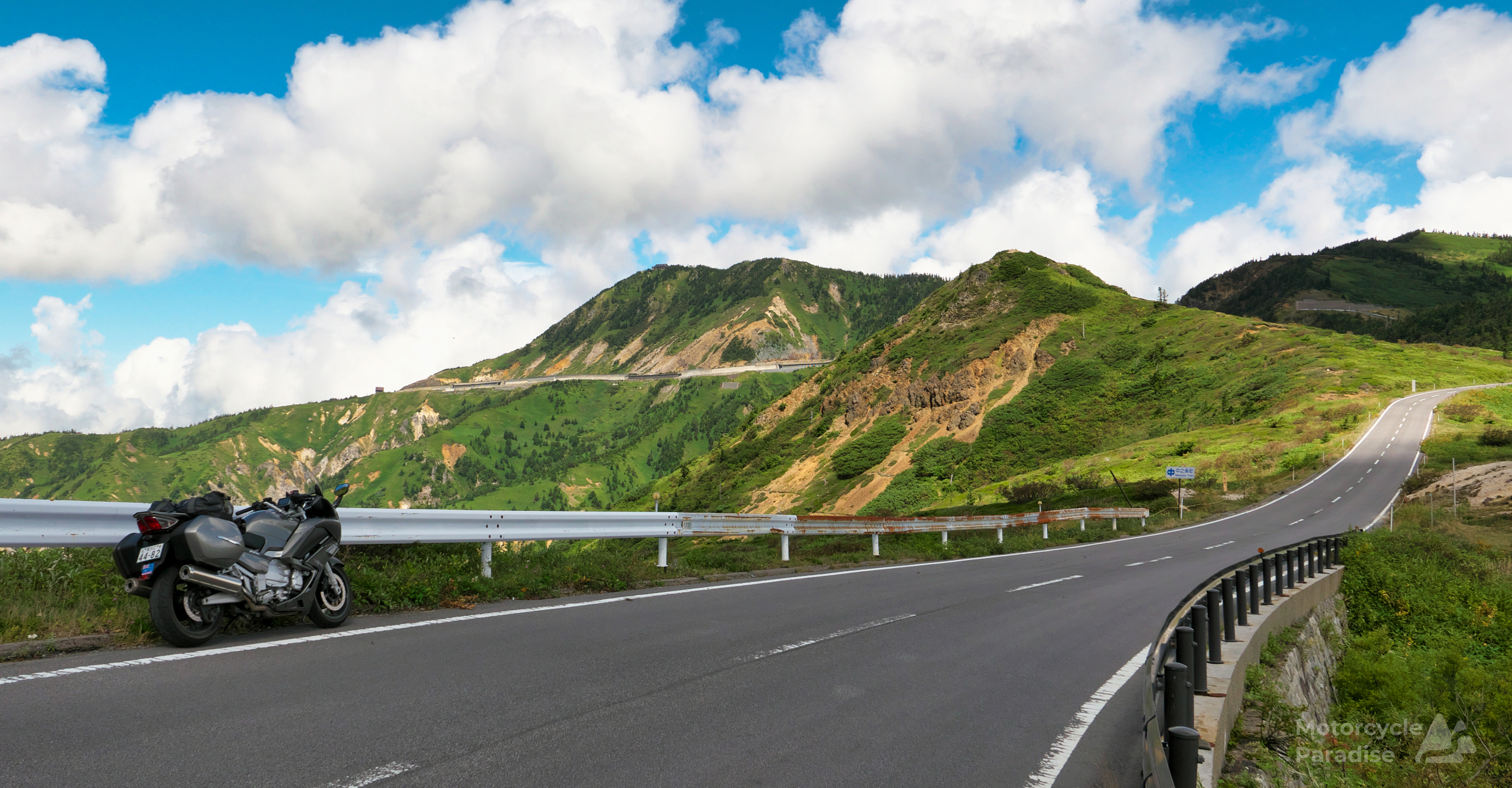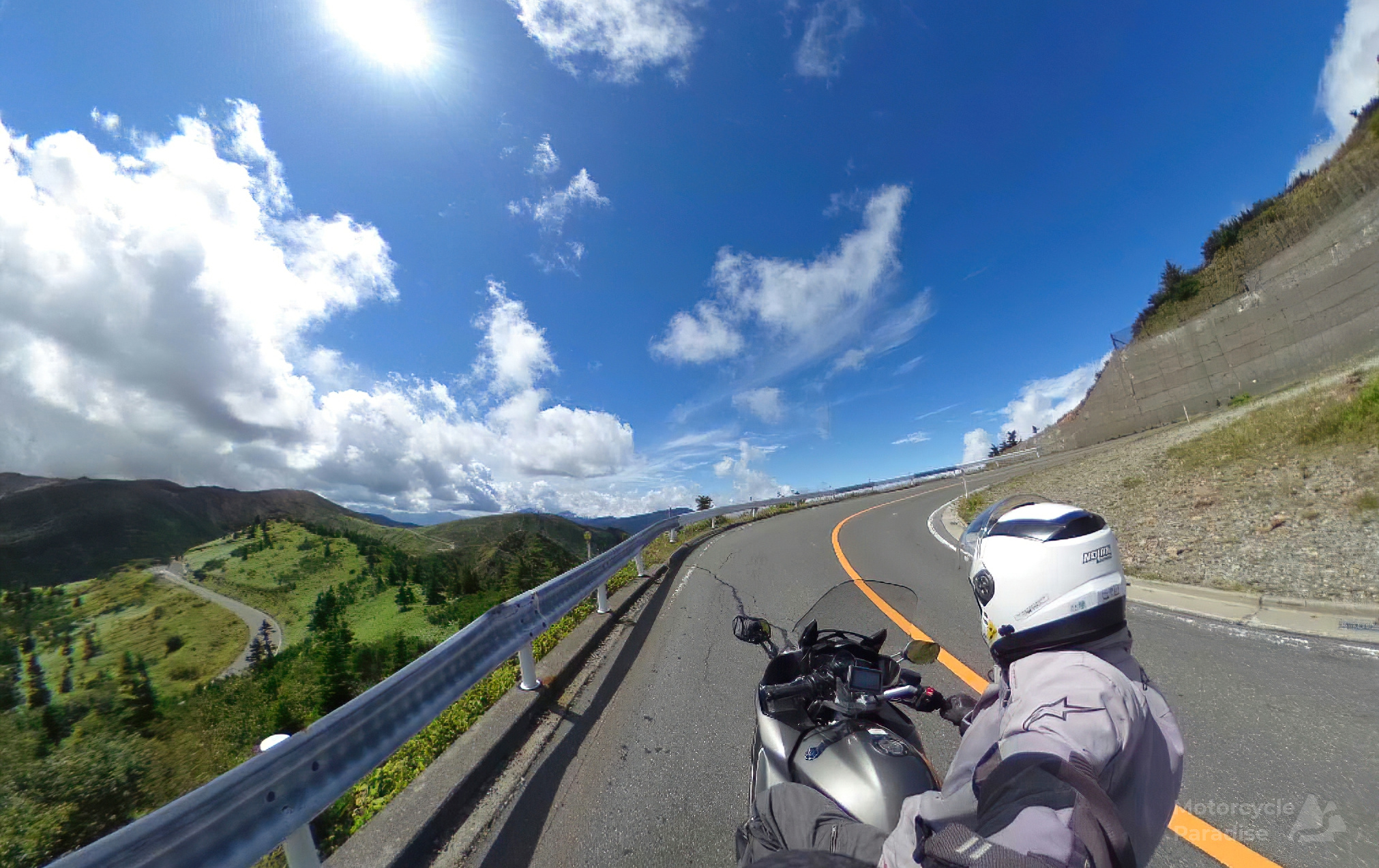 You can look out over the Japanese alps from here but today clouds not snow on their peaks so I set off and enjoyed the ride down the other side.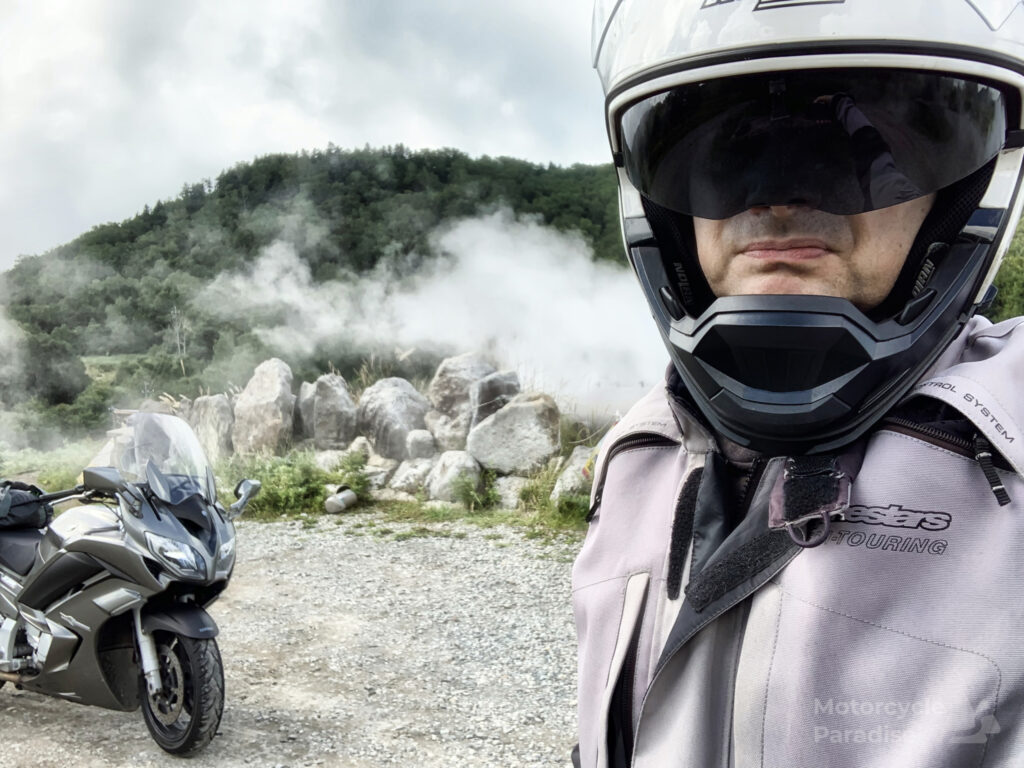 Attempt at 'artistic photo'. These hills are steaming away everywhere.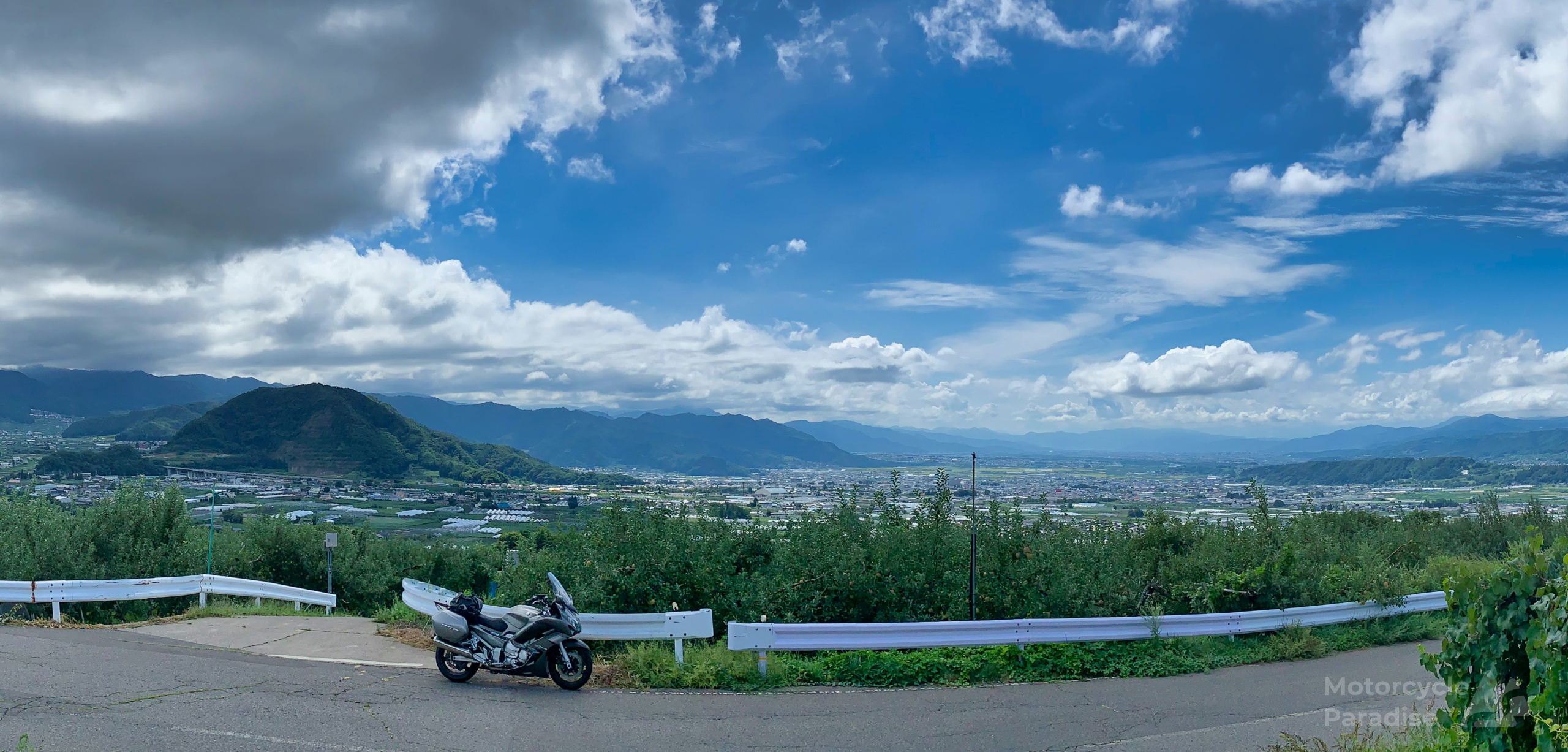 I skirt around Nakano city via roads servicing orchards and enjoyed the elevated ride.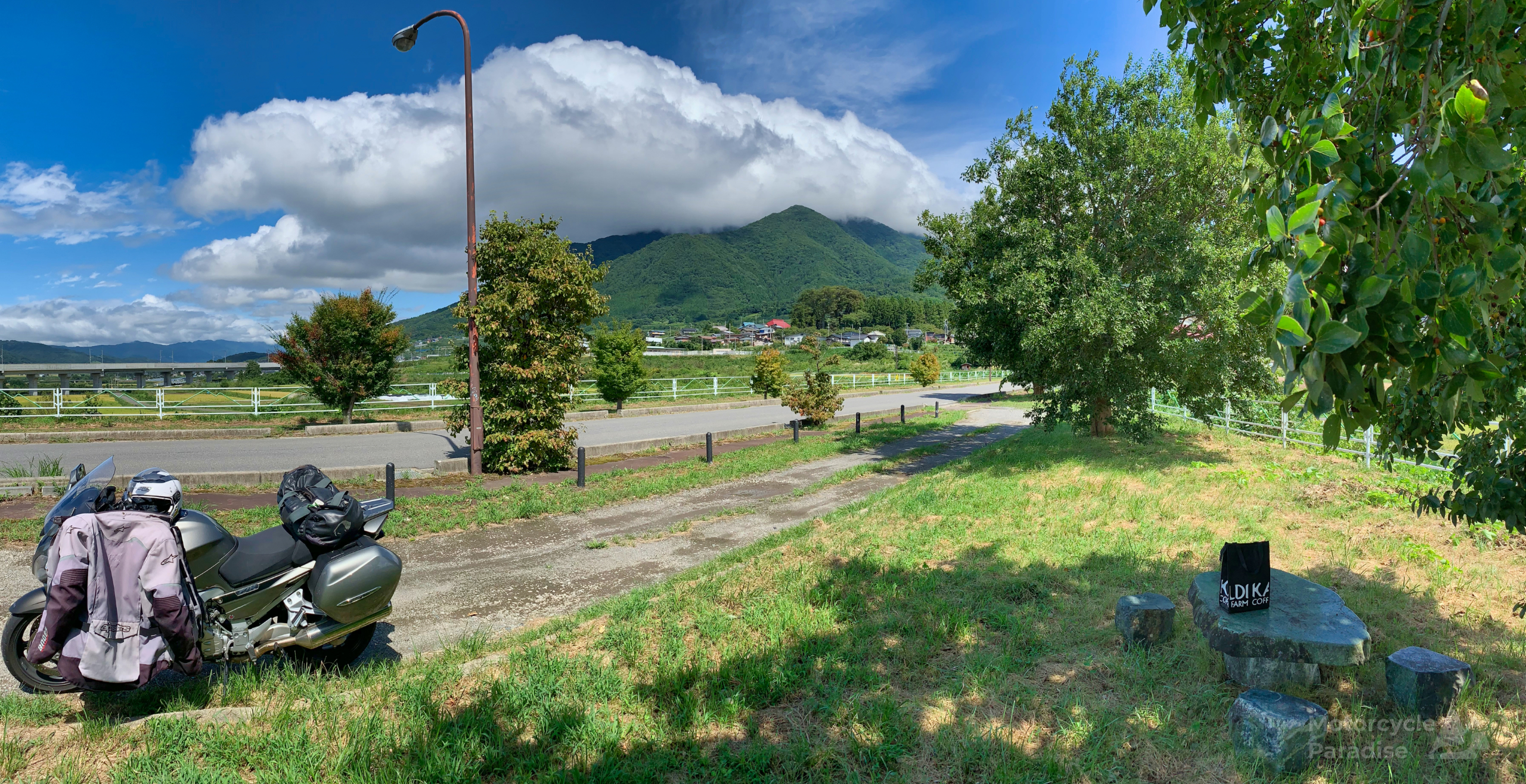 Lunch break is my favourite time on tour in Japan. Everywhere you go are road side rest areas. Some elaborate, some very simple. Shady and quiet, lovely 24 degrees with mild breeze. Very peaceful feeling.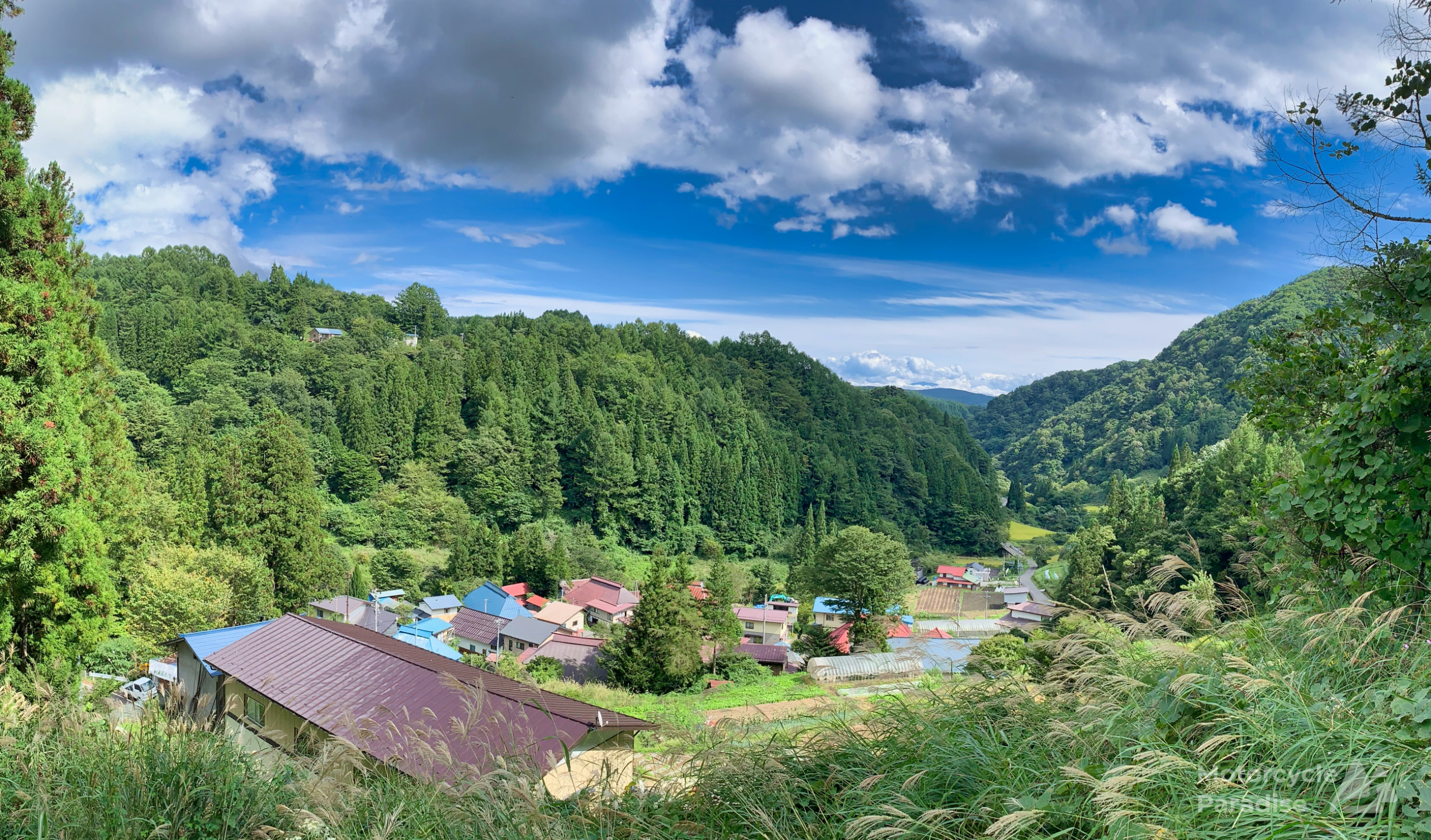 This afternoon I am riding back roads north towards the Sea of Japan. Above is typical rural Japan scenery of small villages scattered throughout the forests.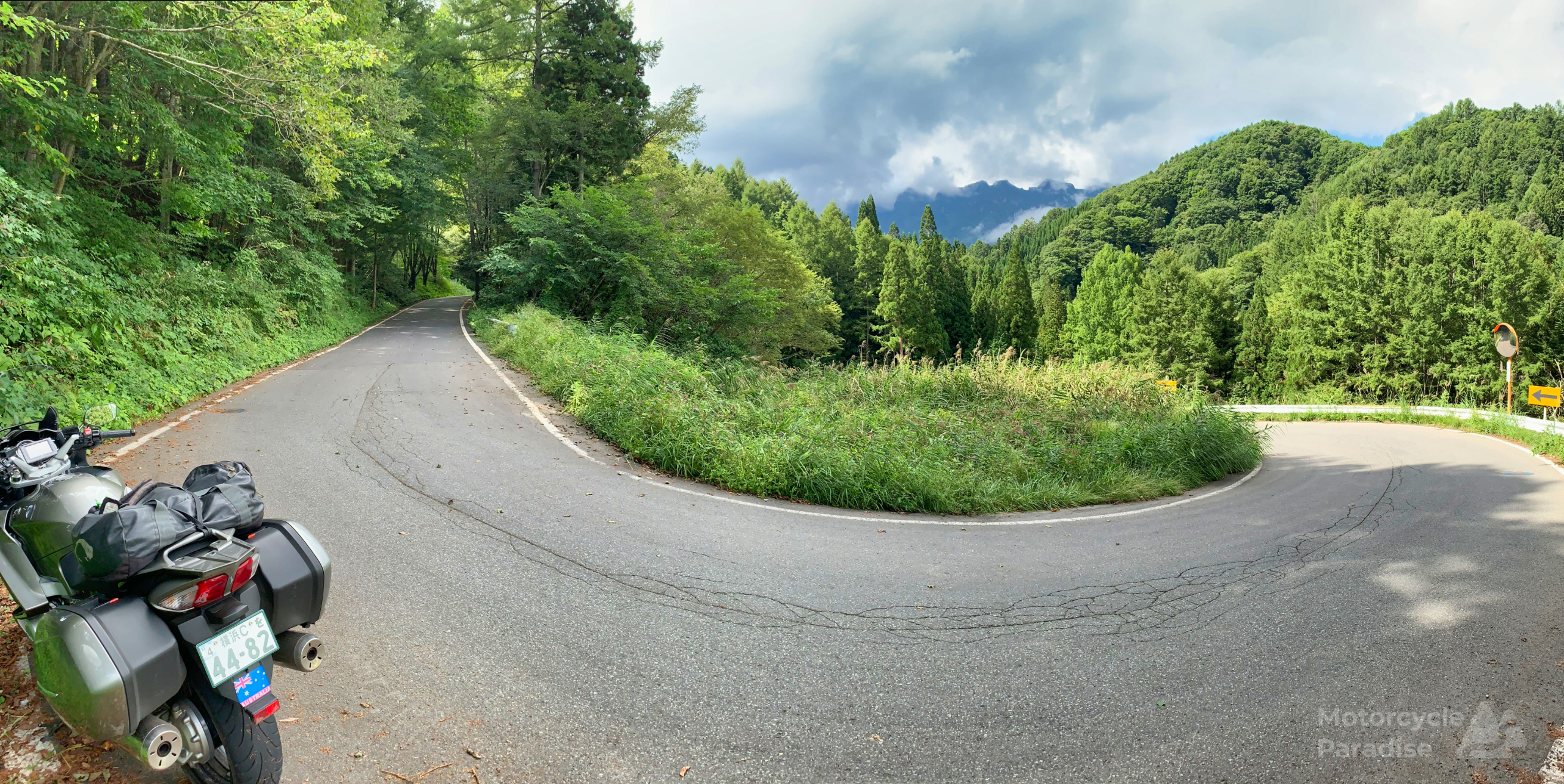 And this is the sort of roads you will enjoy there. Looks like some rain in the mountains ahead.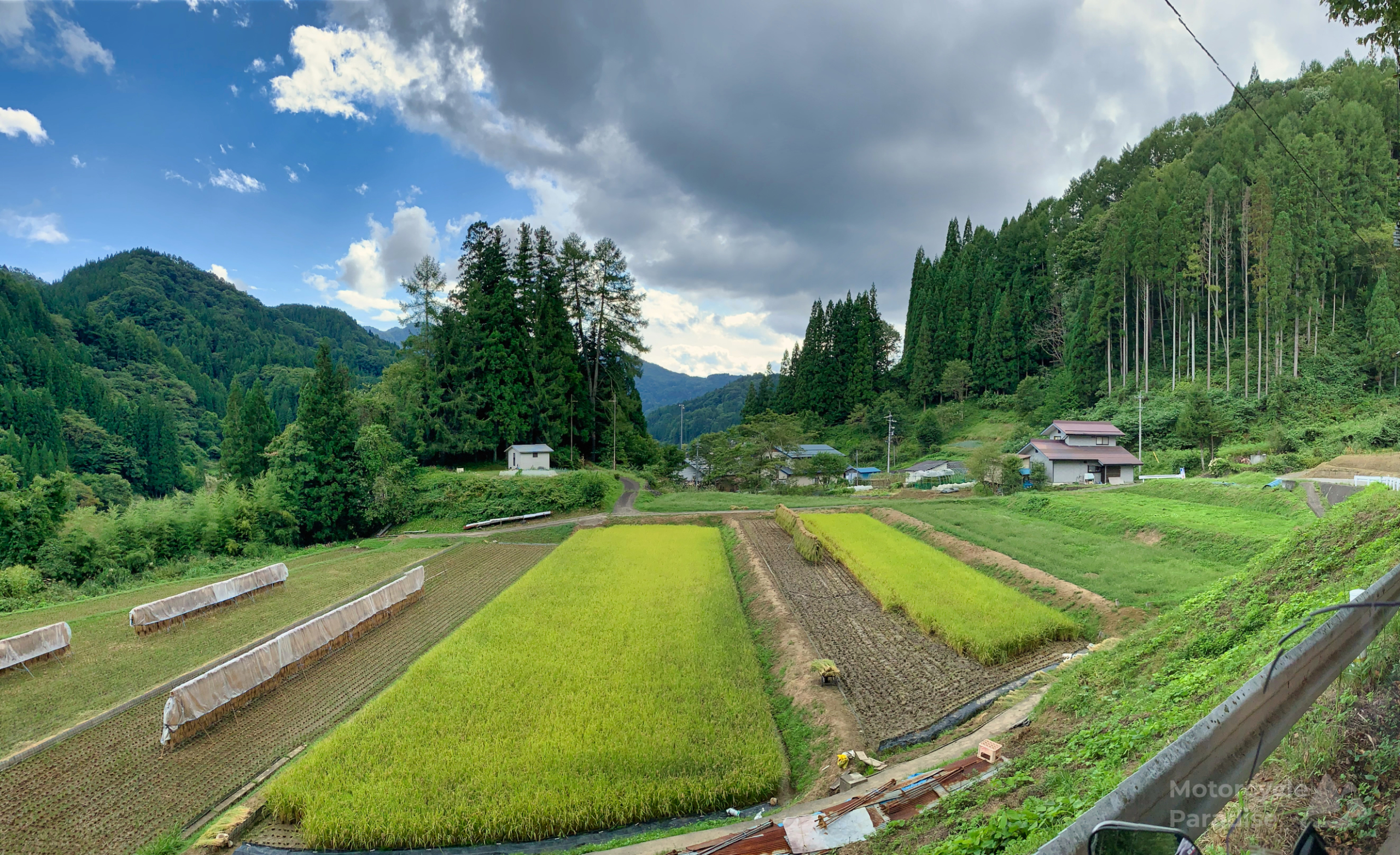 Another typical scene all over Japan now because it is harvest season and soon Autumn will be here.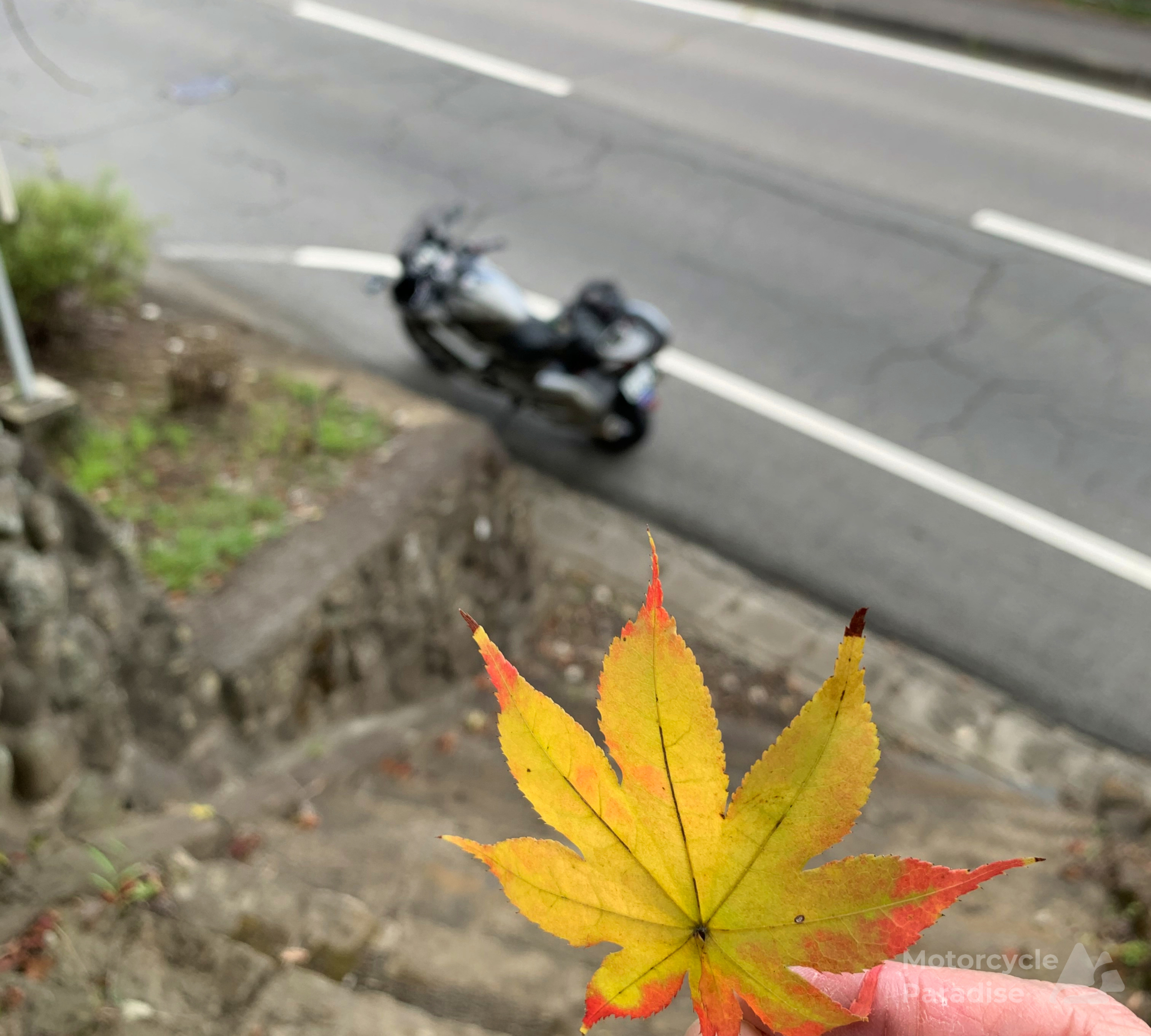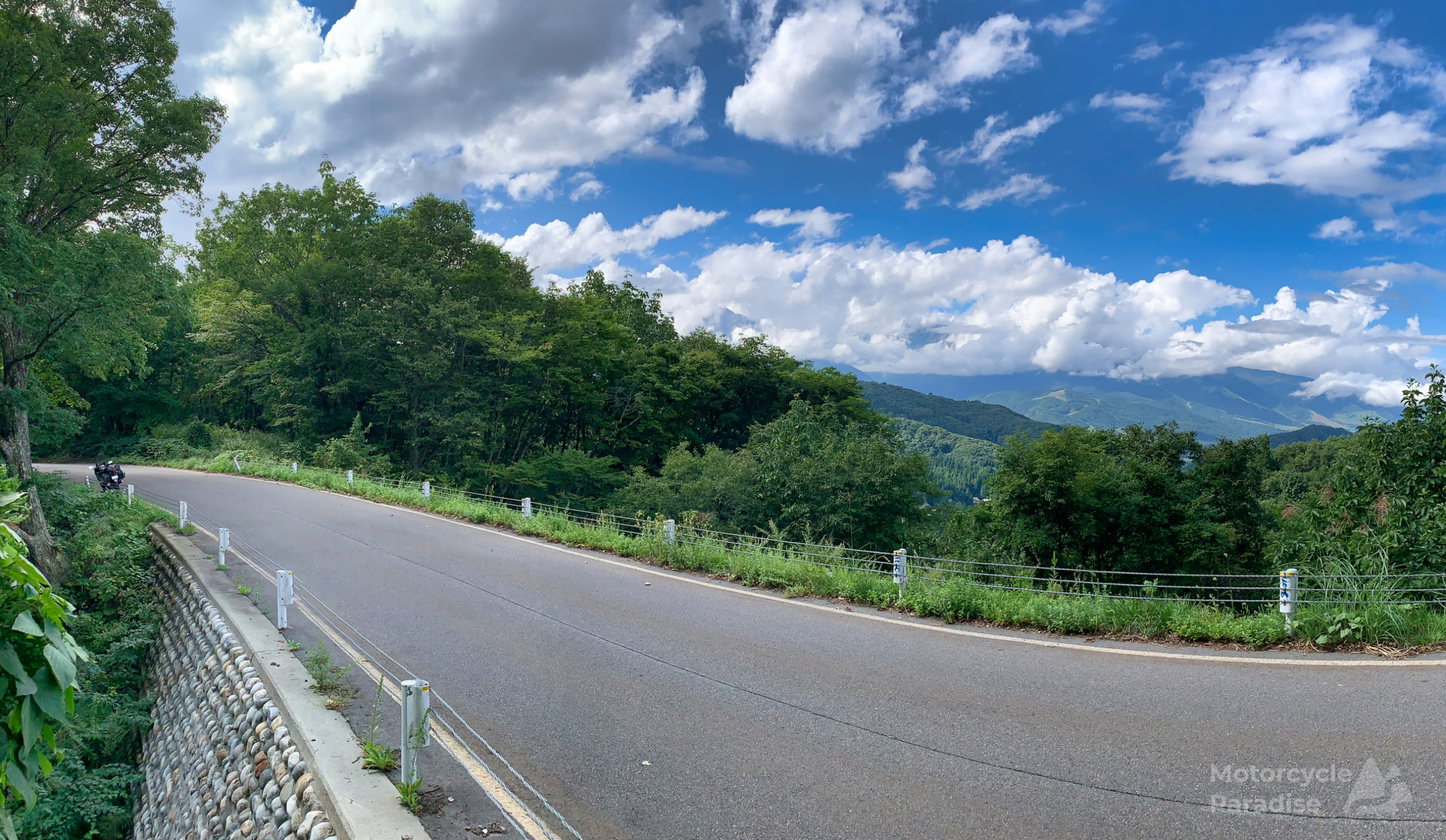 Japan is all mountains, you don't go looking for mountain roads. They are all mountain roads.
Eventually I rejoin the main road north and immediately regret it as very busy and endless tunnels under those beautiful mountains.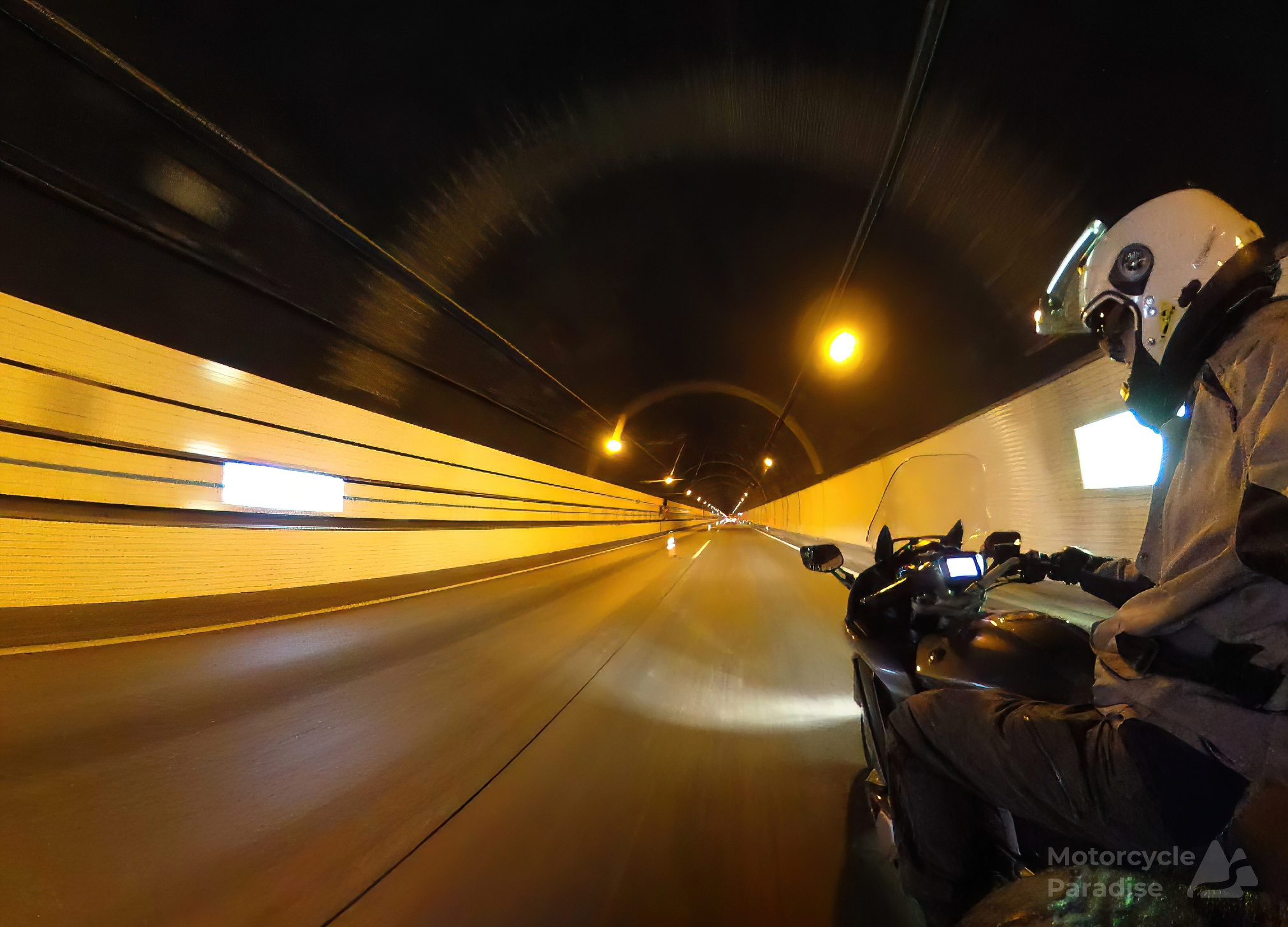 But tunnels keep me dry as I run into rain blowing in from the sea. I join the expressway and dial up the pace. The FJR aerodynamics push the wind (and rain) around the rider fairly well once over a certain speed and I never bother to stop for my rain gear.
Early night and early rise for a big day. I had breakfast at 6.30 and wheels rolling 7.00 then about thirty minutes later realised I never had my phone on me. I always check I have that and my wallet on me religiously but for some reason… back to the hotel and fortunately yes it was in the room.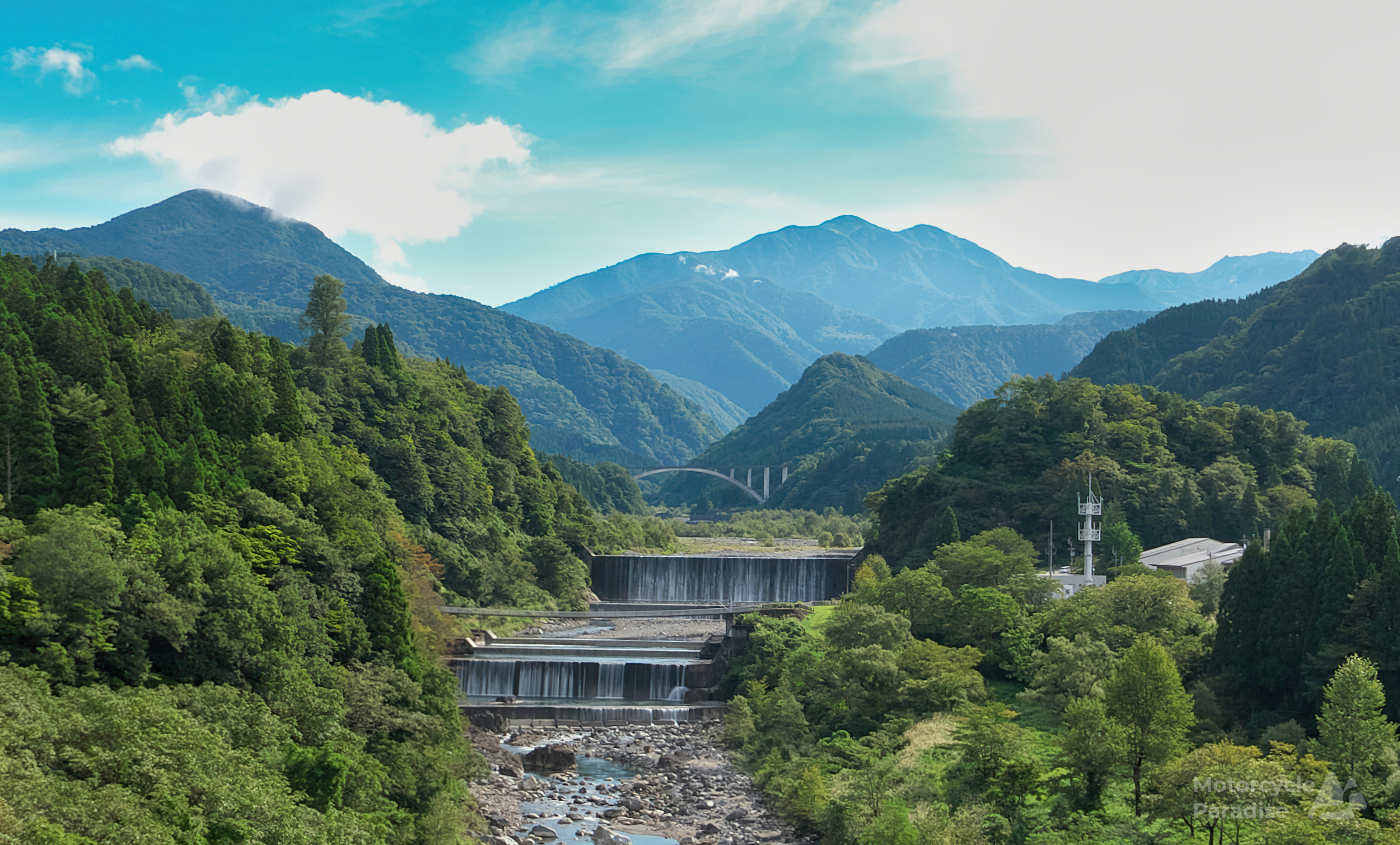 Eventually I reach today's feature ride the Arimine national park. This is a remote area which has recently had its roads upgraded on the northern side – and very nice they are too.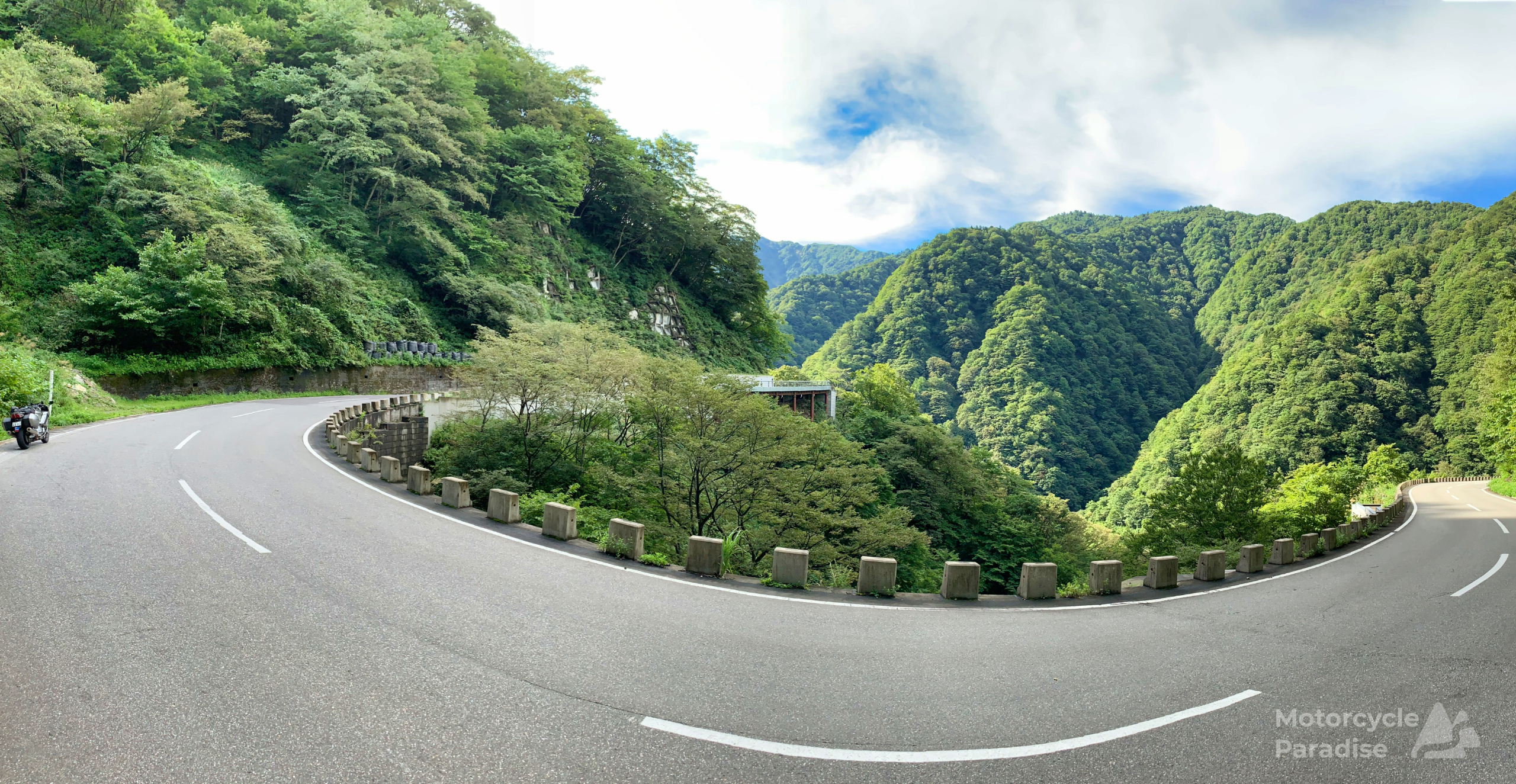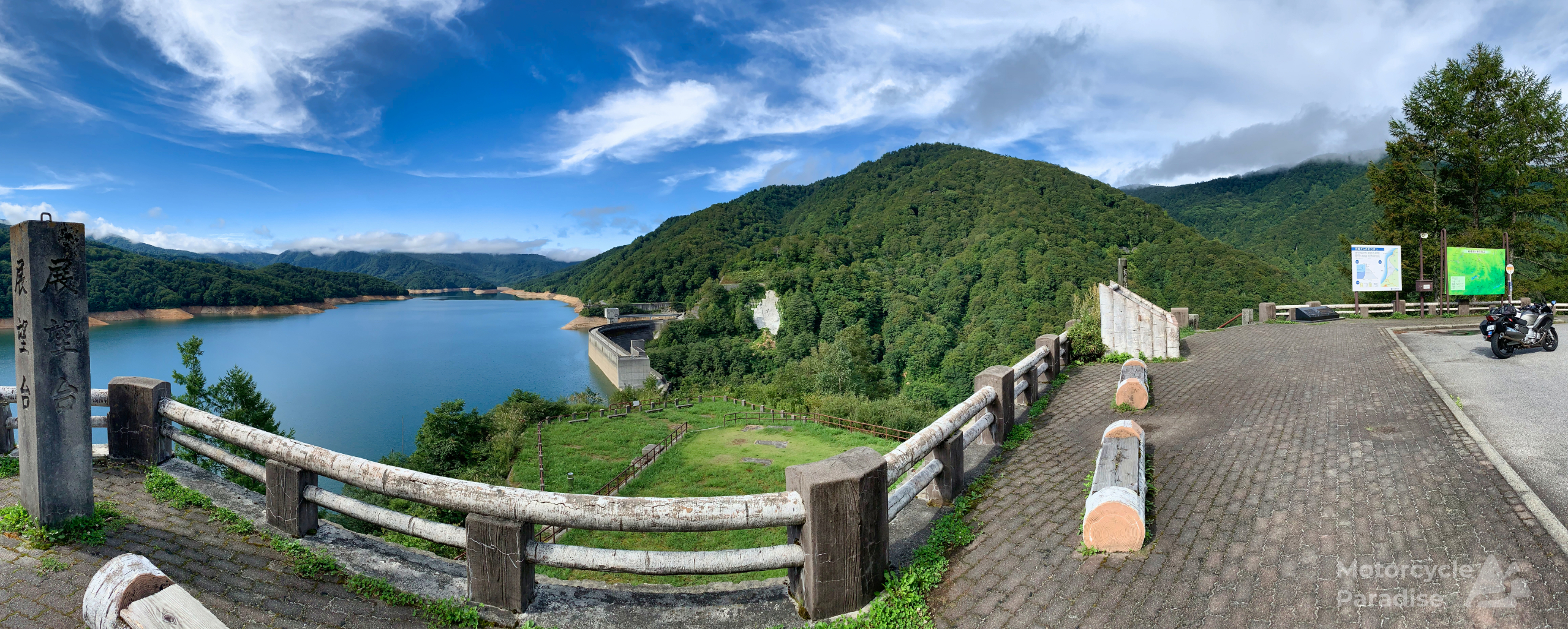 At around 1500m in elevation the air is a fresh 17 degrees and gives that clear view you can normally only get in the cooler months. I am delighted even if my backtracking leaves me little short on time here.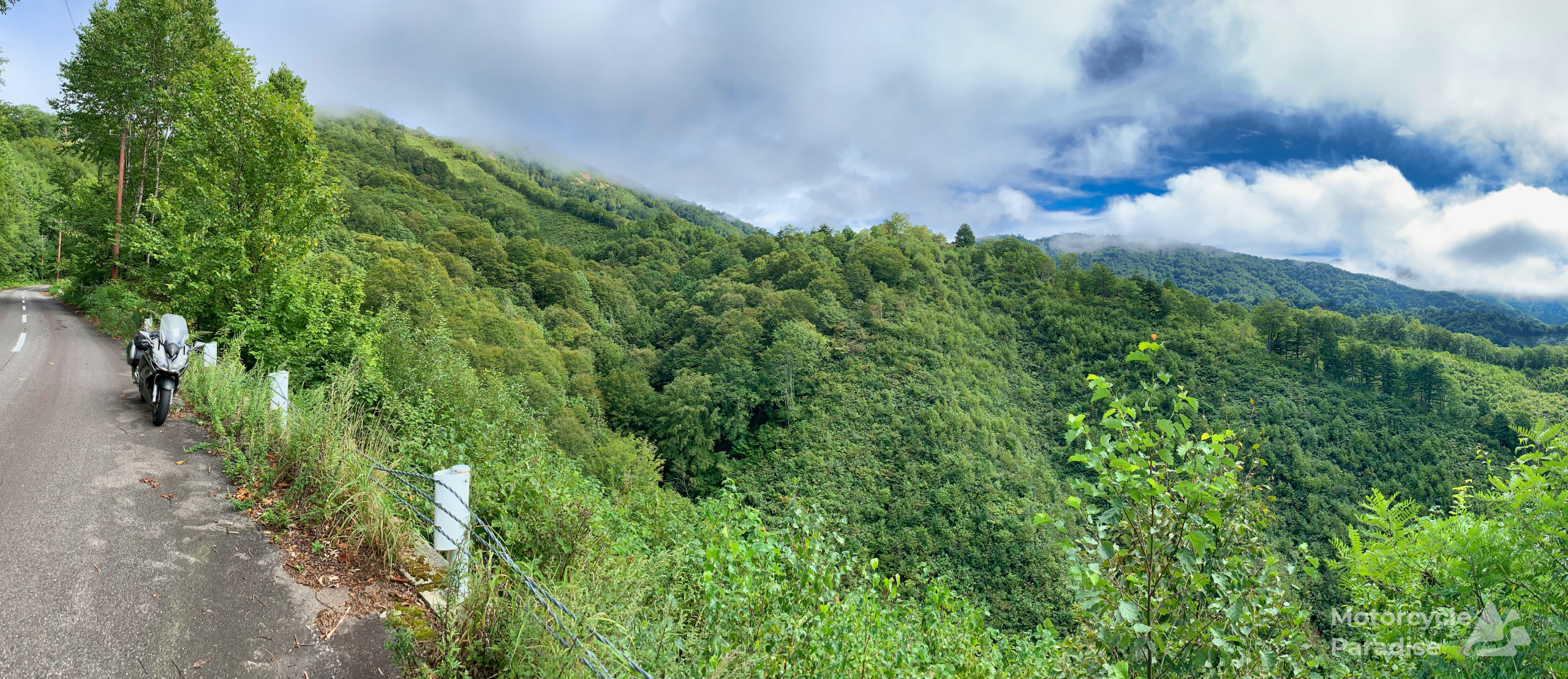 The descent out of the park is superb riding. Very hard to get any photos as the shrubbery tends to enclose the road with just small gaps.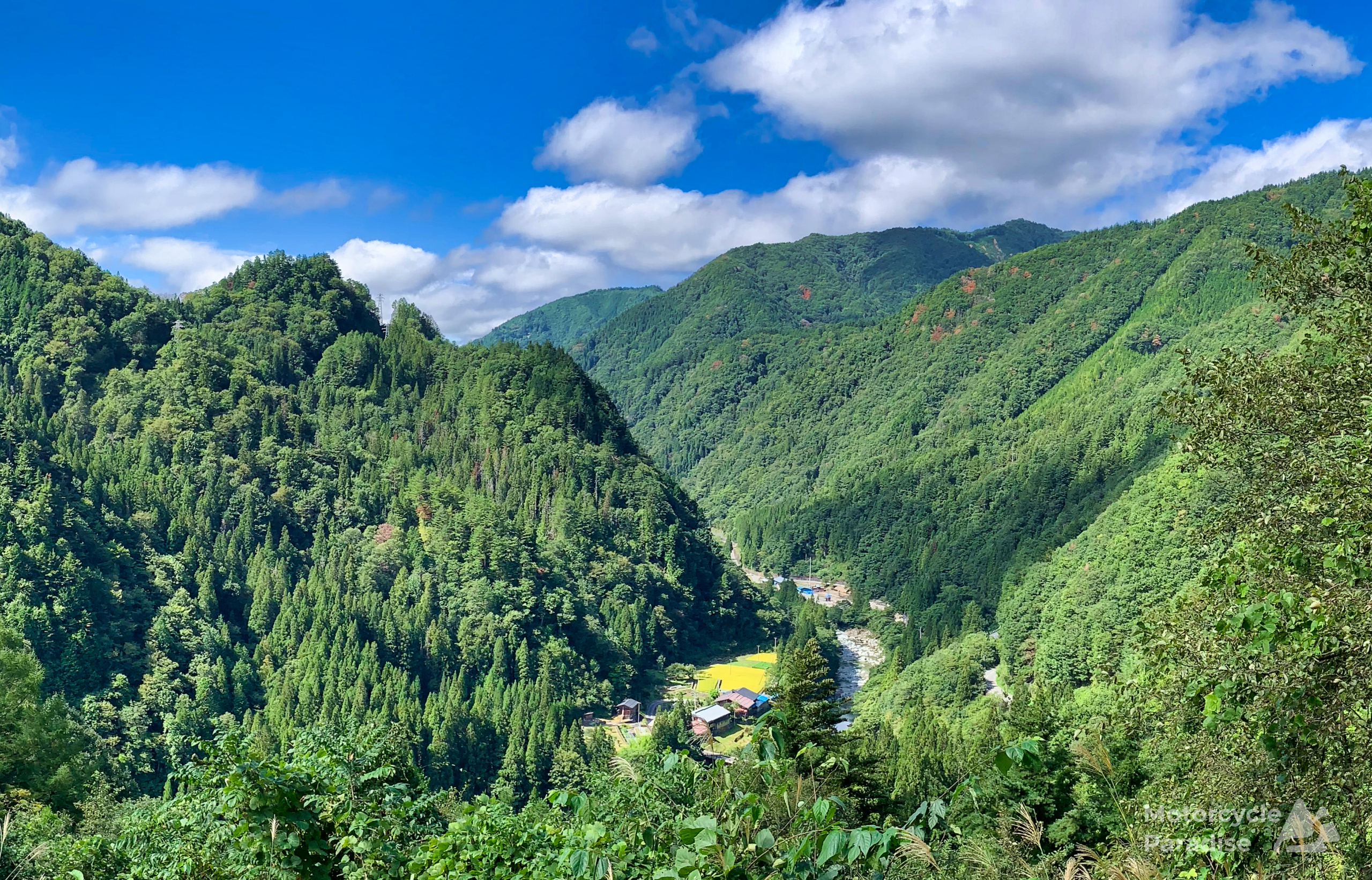 I drop down a long way into a beautiful valley with the clearest of rivers.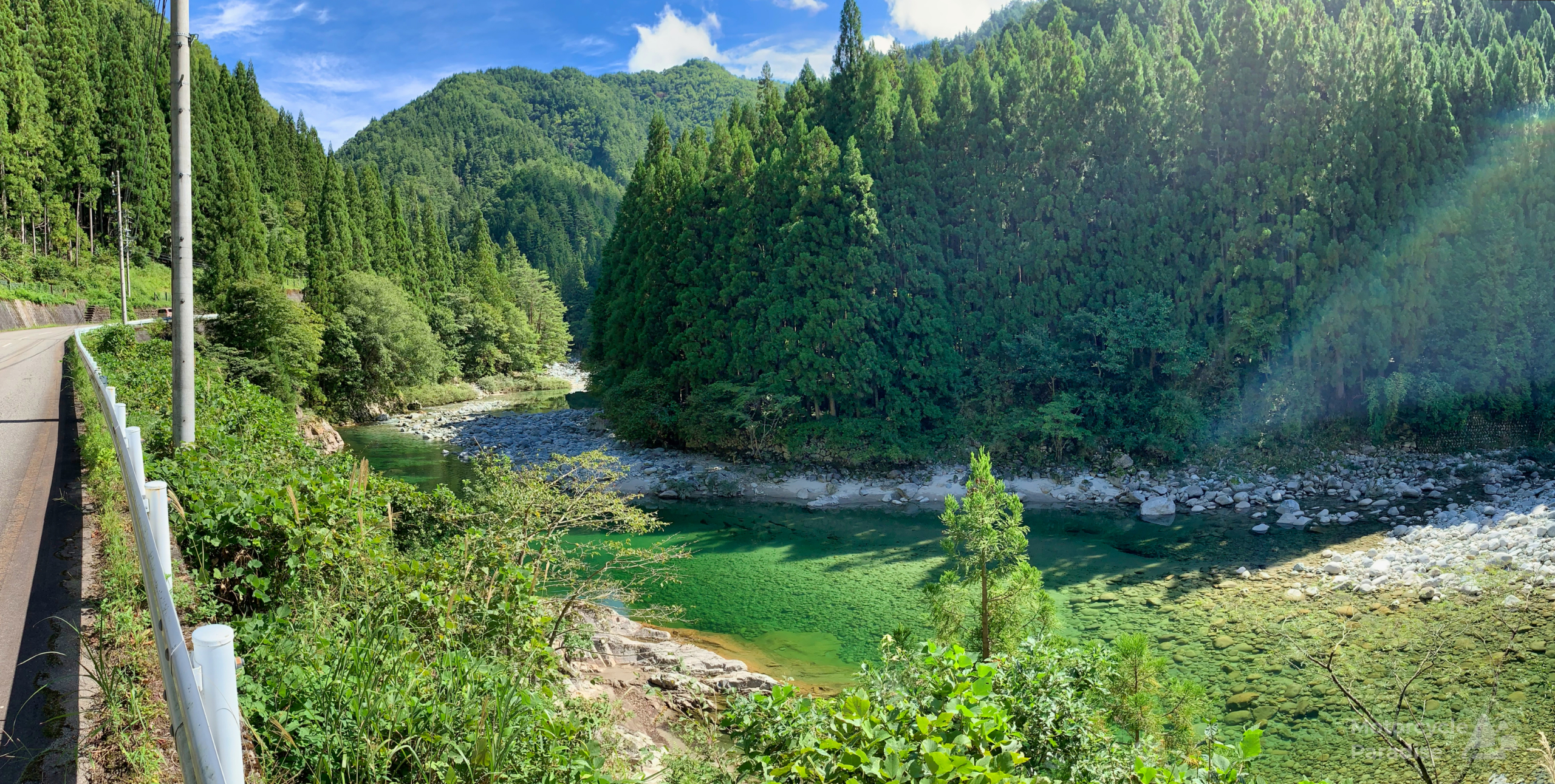 Look at the water. I'm not using a filter (as the flare shows) just my phone yet still can see the stones underwater clear. I ride along beside this beautiful scenery to exit the valley.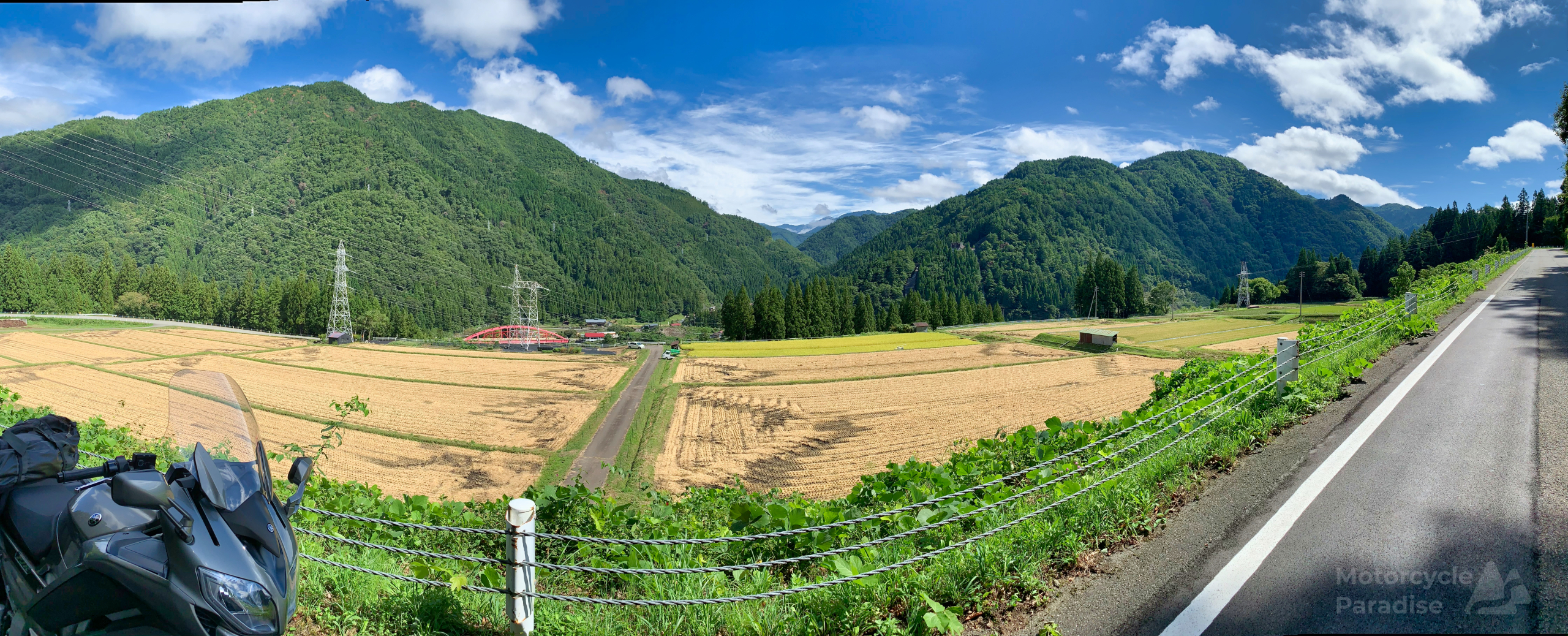 Looking back to the valley and the clouds on top of the mountains that were in my photo of the descent.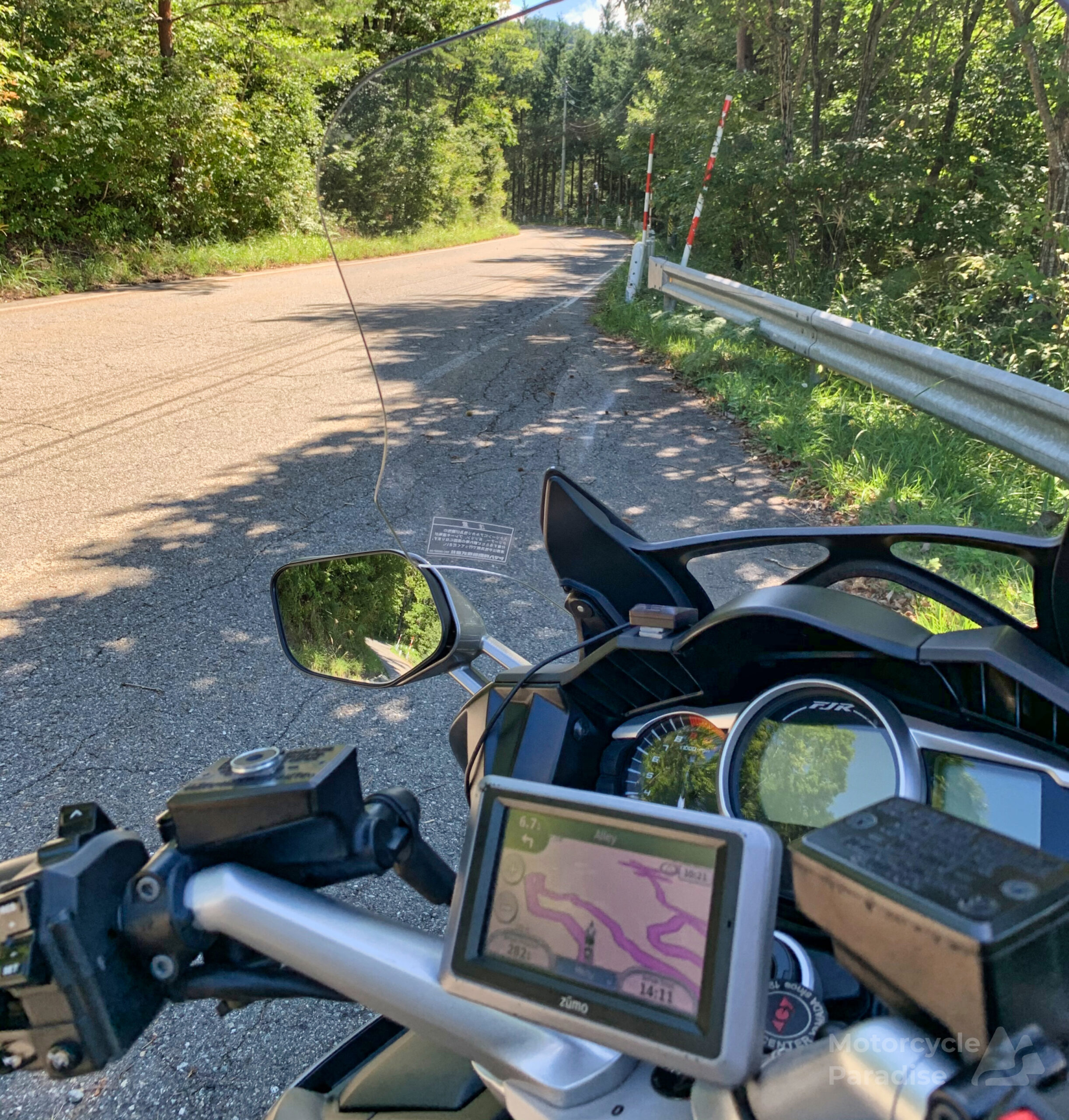 The corners never end in rural Japan.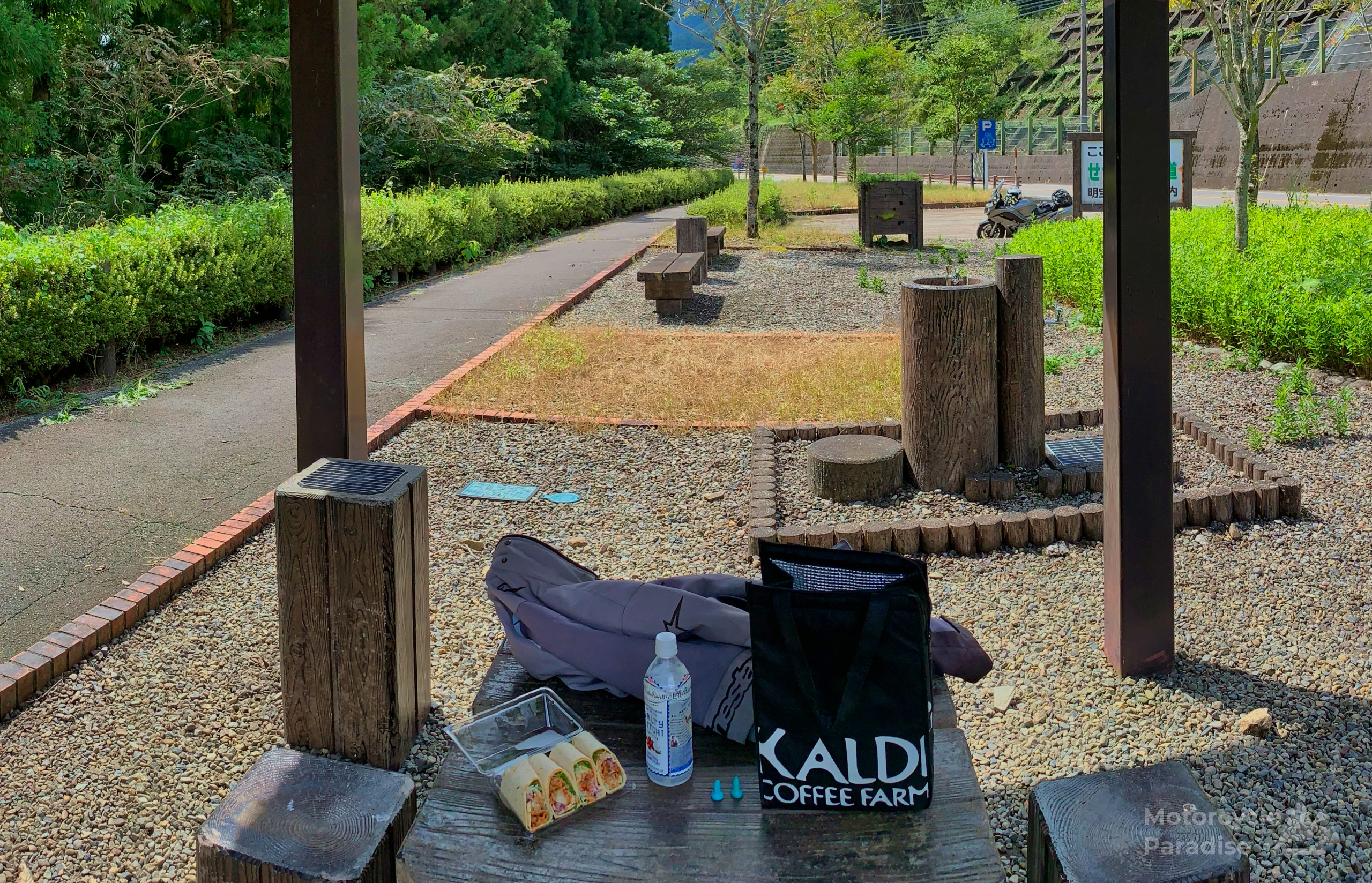 Lunch today is a not so laid back as I am watching the clock with a long way to go still.
And turns out good thing I did that as major roadworks on the expressway south turned it into car park. I don't like lane splitting such a big bike in Japan where highways are not as wide. It is tight and if two big trucks then there is mm to spare either side.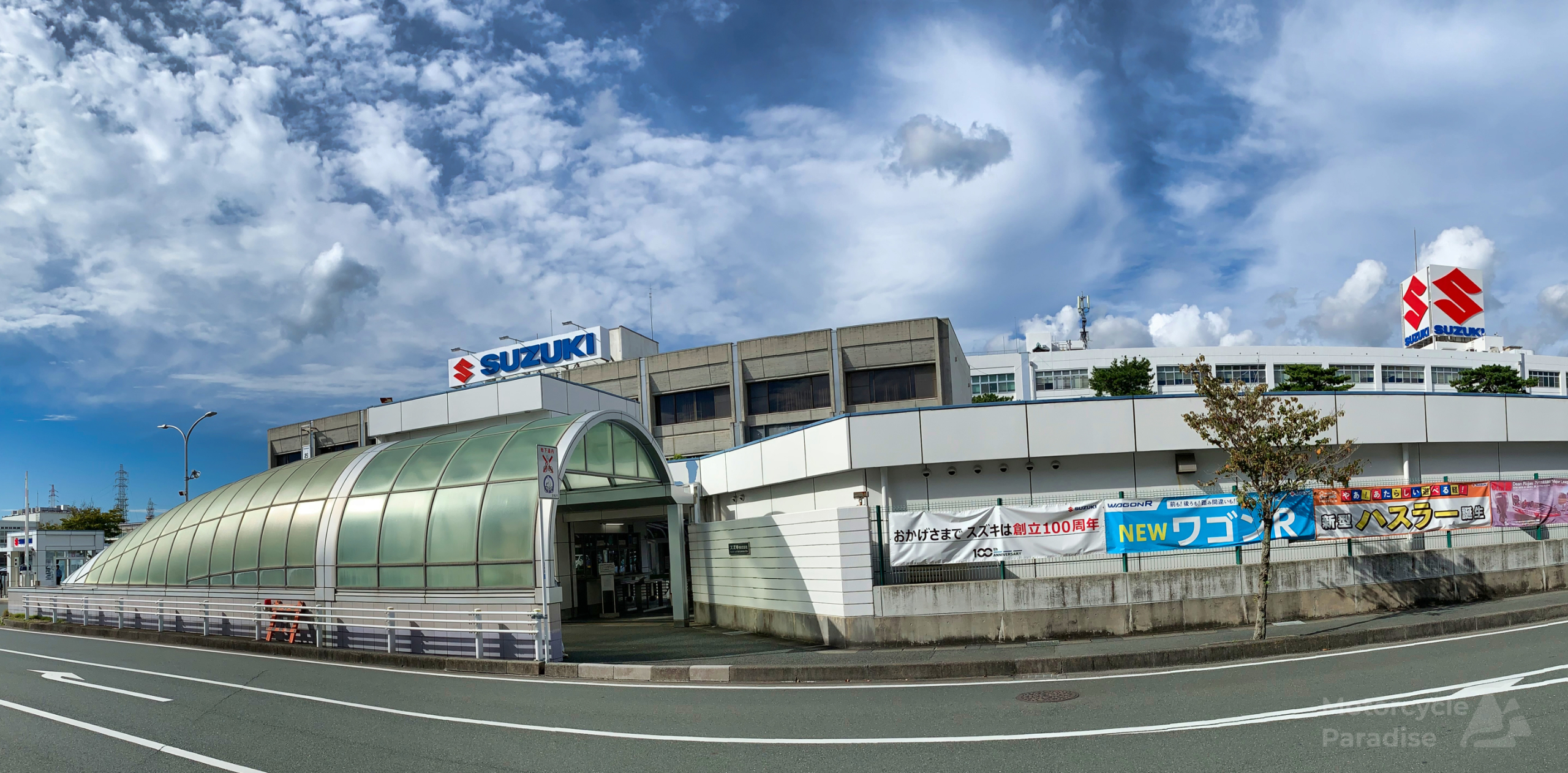 Anyhow I made up a lot of time once free of the 30km jam with the FJR sailing along at a high rate of knots 🙂
There is a lot to see at Suzuki. The first floor is mostly about the company now, its significant business in India, the enormous scale of it's automobile manufacturing plus things like design and mechanics. Lots of interactive hands on stuff. You can operate an industrial robot which is cool. 2nd floor is the museum. The line up of bikes is very large, many of which I had not seen before.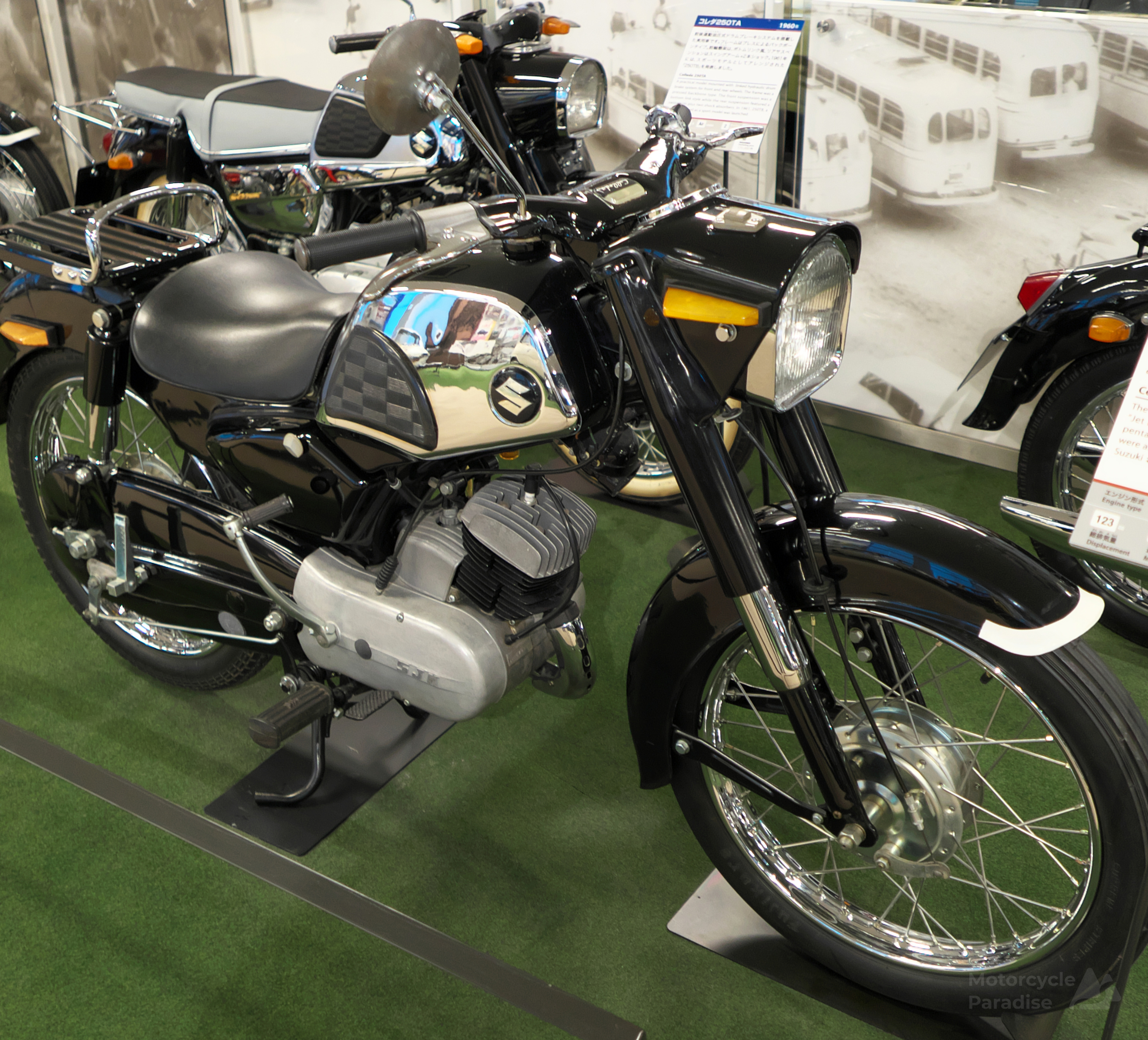 I have selected just a few to post which were my favourites. Above is a 1959 Coleda ST-6A. The design with the pentagonal tank and headlight was unique at the time and this was the first bike to wear the Suzuki S on the tank.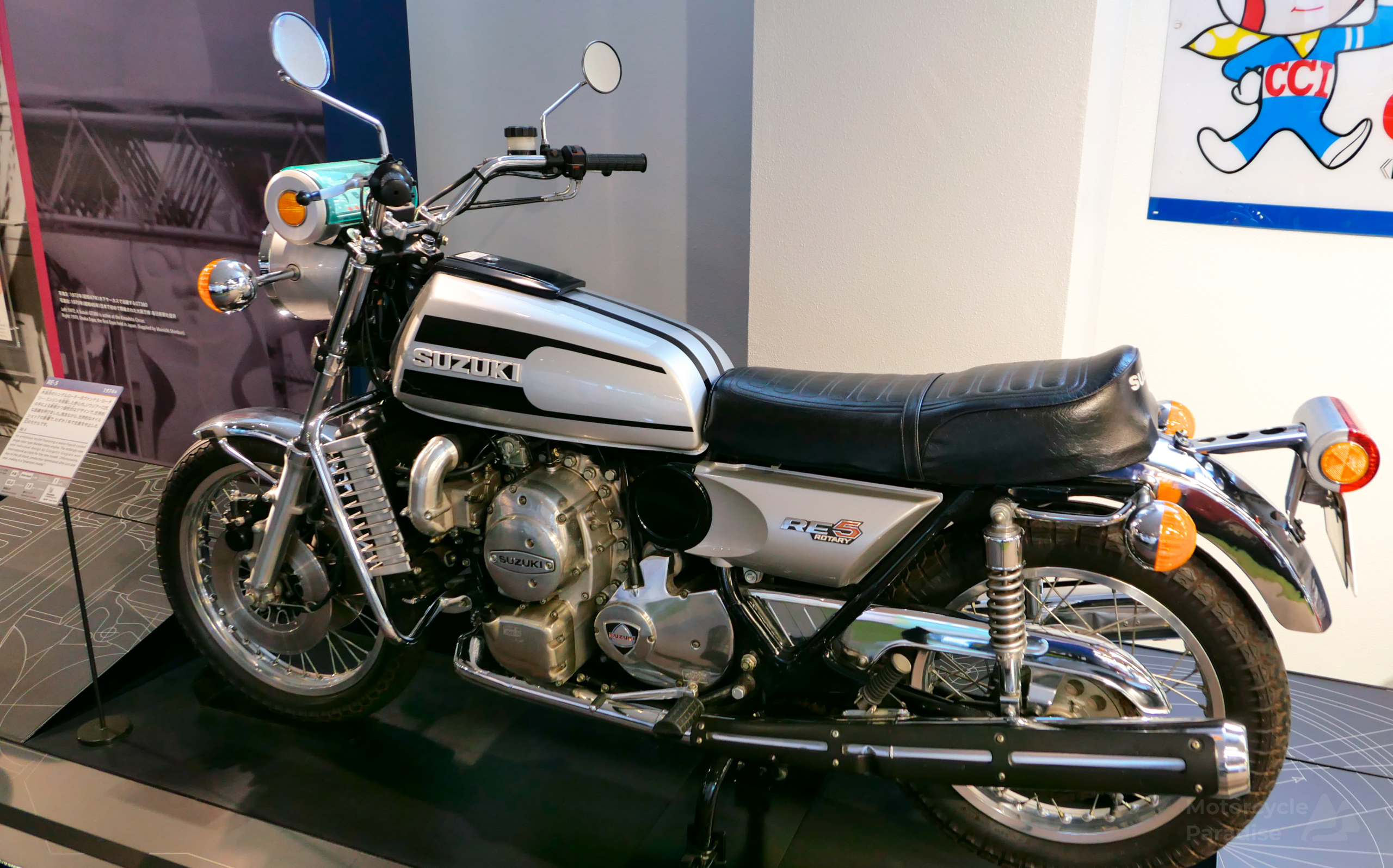 The 1974 Suzuki RE5 was an ambitious project, pretty rare bike now I think. I had a Mazda RX2 coupe with highly tuned engine and it was delightful car but heavy on fuel. I'd dearly love to ride this. I think the sound and character of the engine would make me laugh out loud with glee.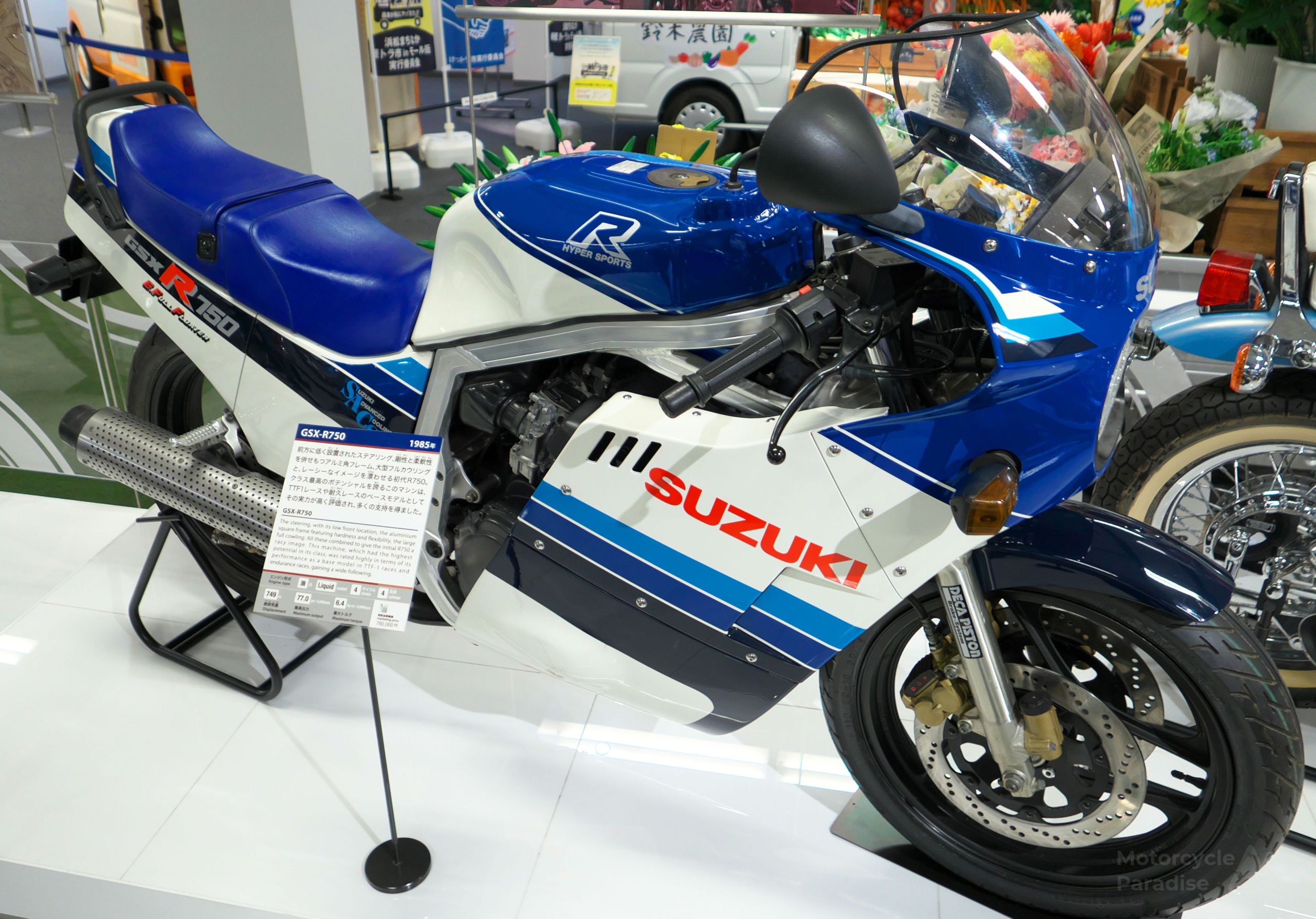 The legend. 1985 GSX-R 750. A friend of mine had one of these. I never appreciated at the time what a landmark model it was. Still looks great now.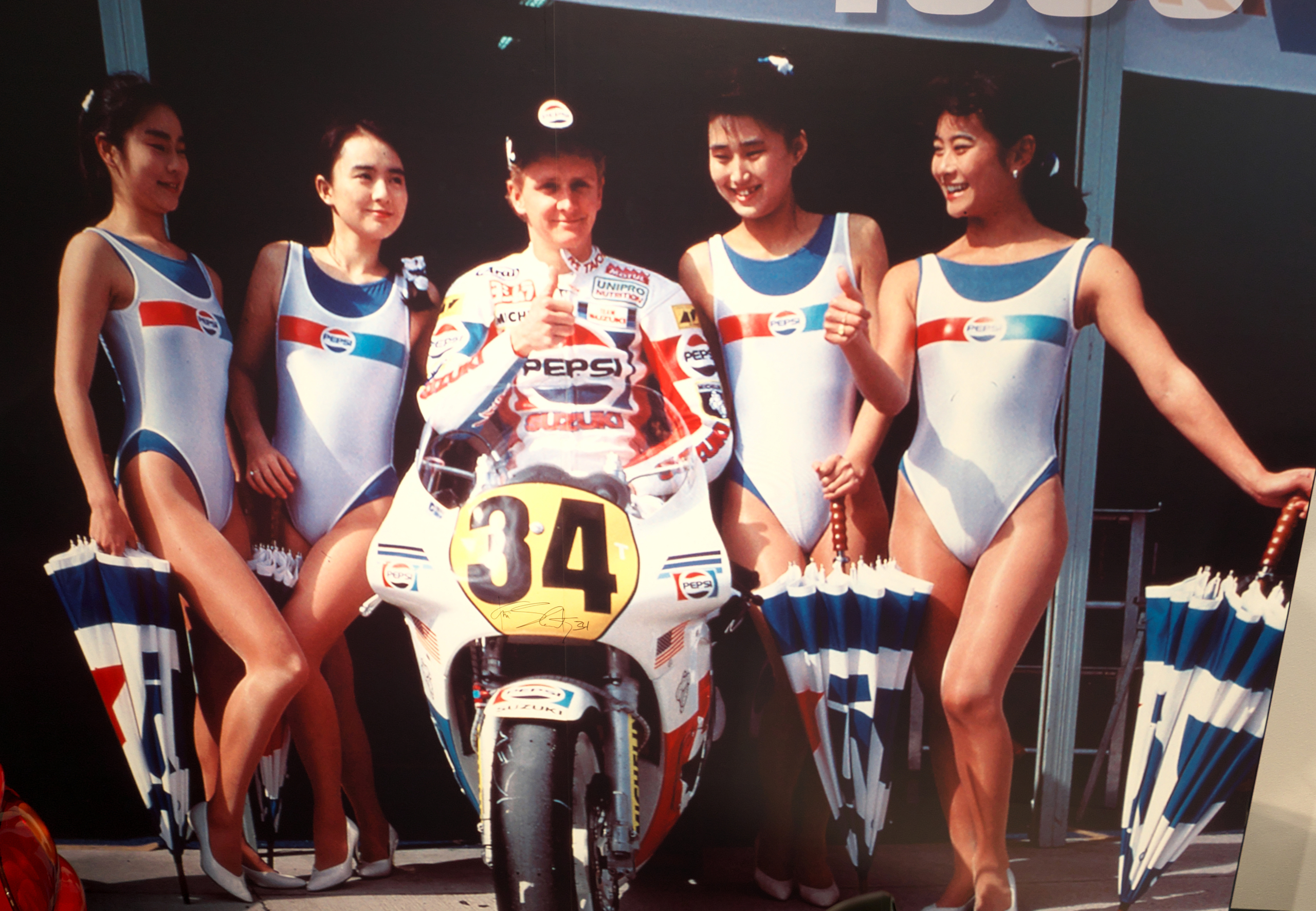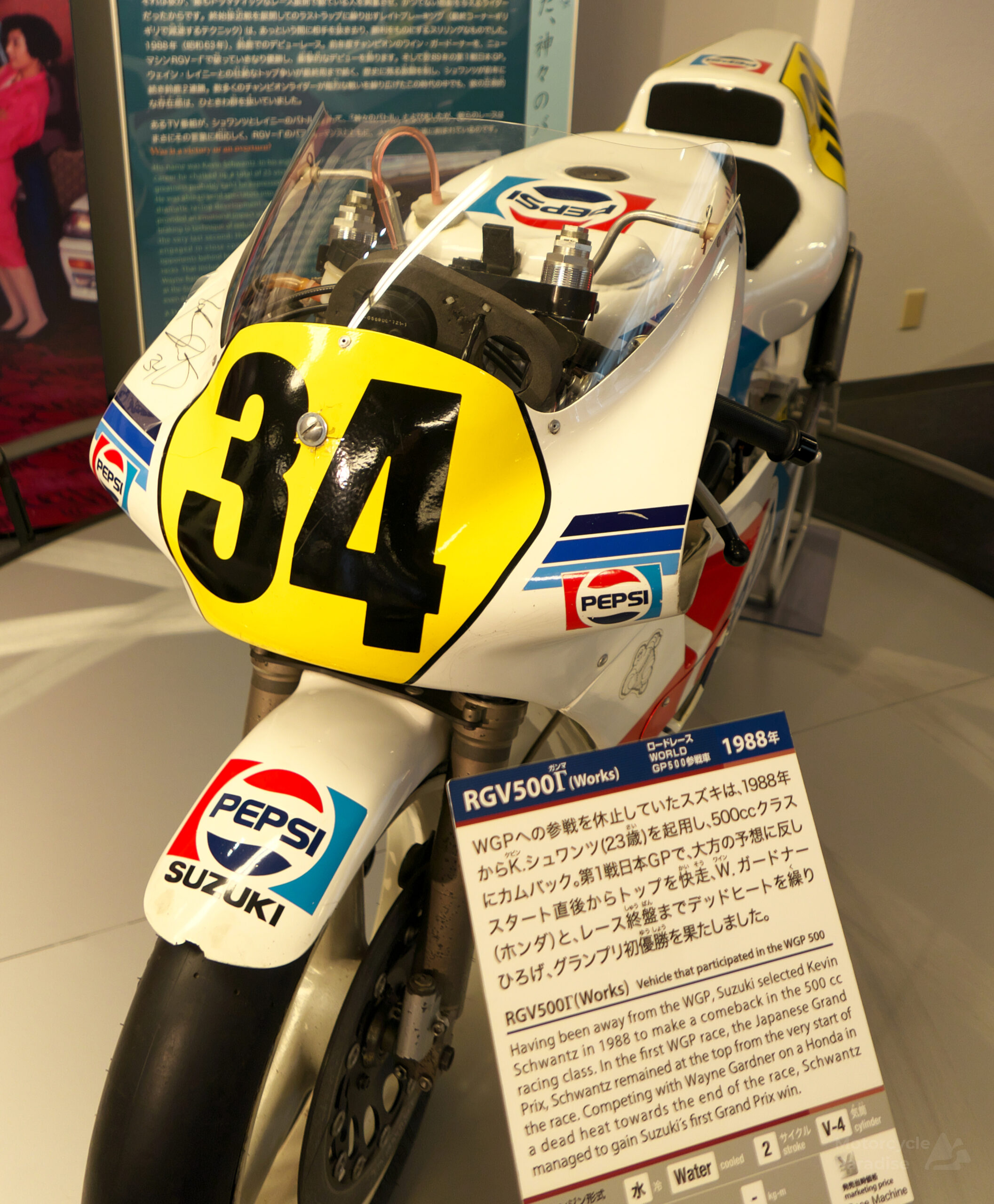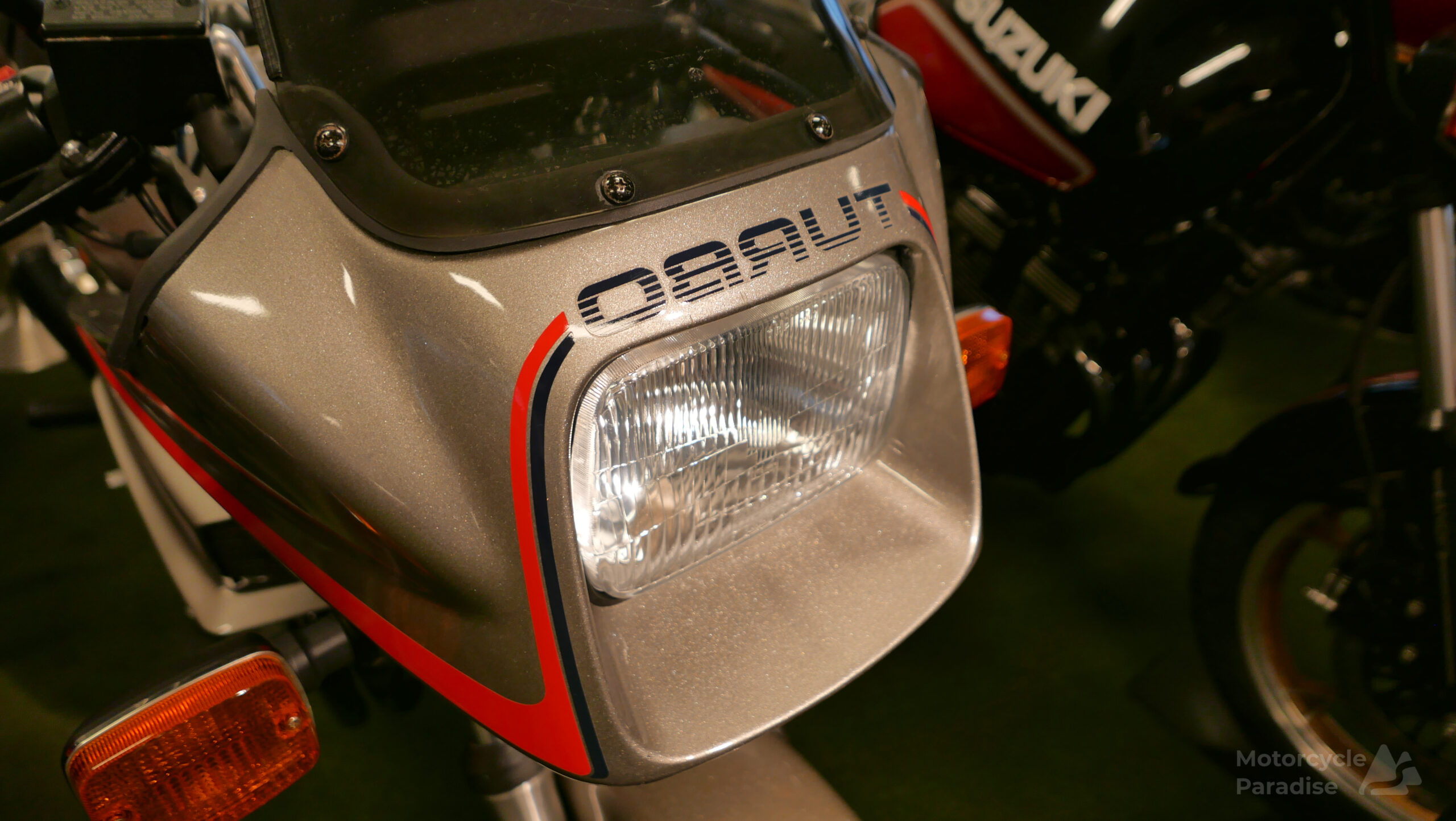 The line up might not be as big as the Honda museum but in my two hour reserved slot I ran out of time well before seeing everything. Delighted that nearly all was dual language. So many places in Japan have no other language options. Suzuki's display is terrific and they deserve to have many visitors when the world opens up again.
The Japan government has a travel incentive happening now so I was able to receive 35% off my hotels and I got a further 10% off from my JAF membership (like RAC – breakdown service). It's such a good thing I am already planning my next ride for Autumn.
I stayed at my favourite chain Route Inn. The rooms have everything I need and always plenty of parking and good breakfast. With a late start tomorrow I could indulge in some wine after a nice dinner at my new favourite restaurant chain in Japan – Jolly Pasta, who do a great Pepperoncino pasta.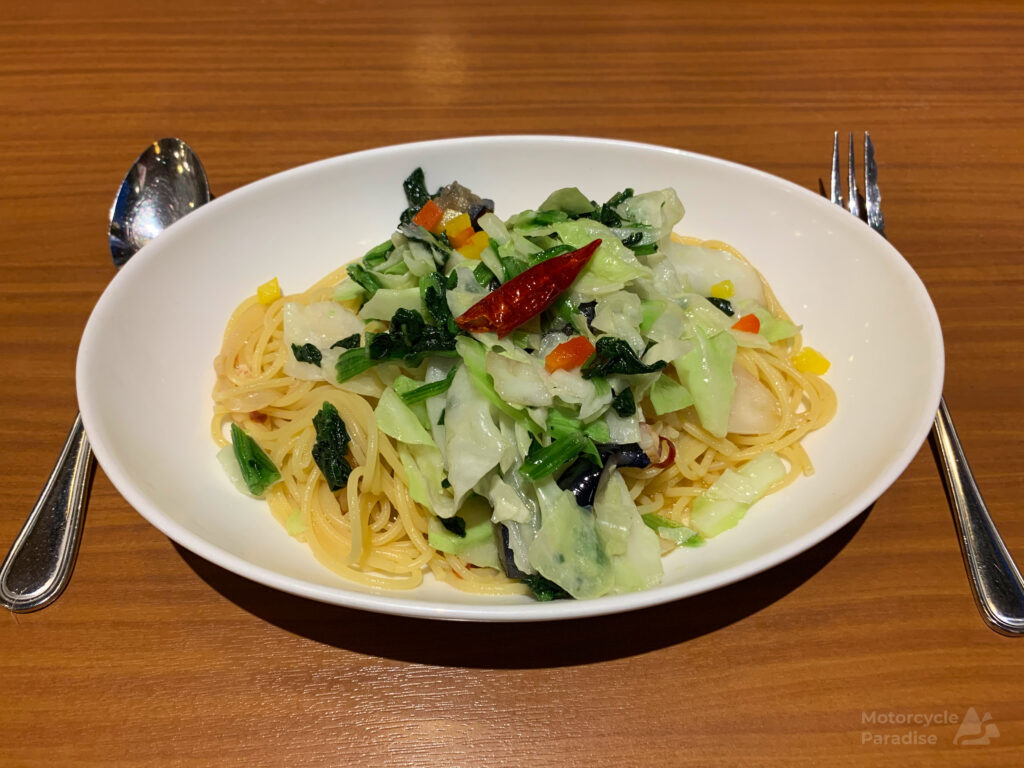 Mid morning I sailed across Suruga bay to Izu hopeful I might get a nice view of Mt Fuji but it was obscured. First time to be on a ferry with a BBQ out back. Too early other wise this would have been great lunch.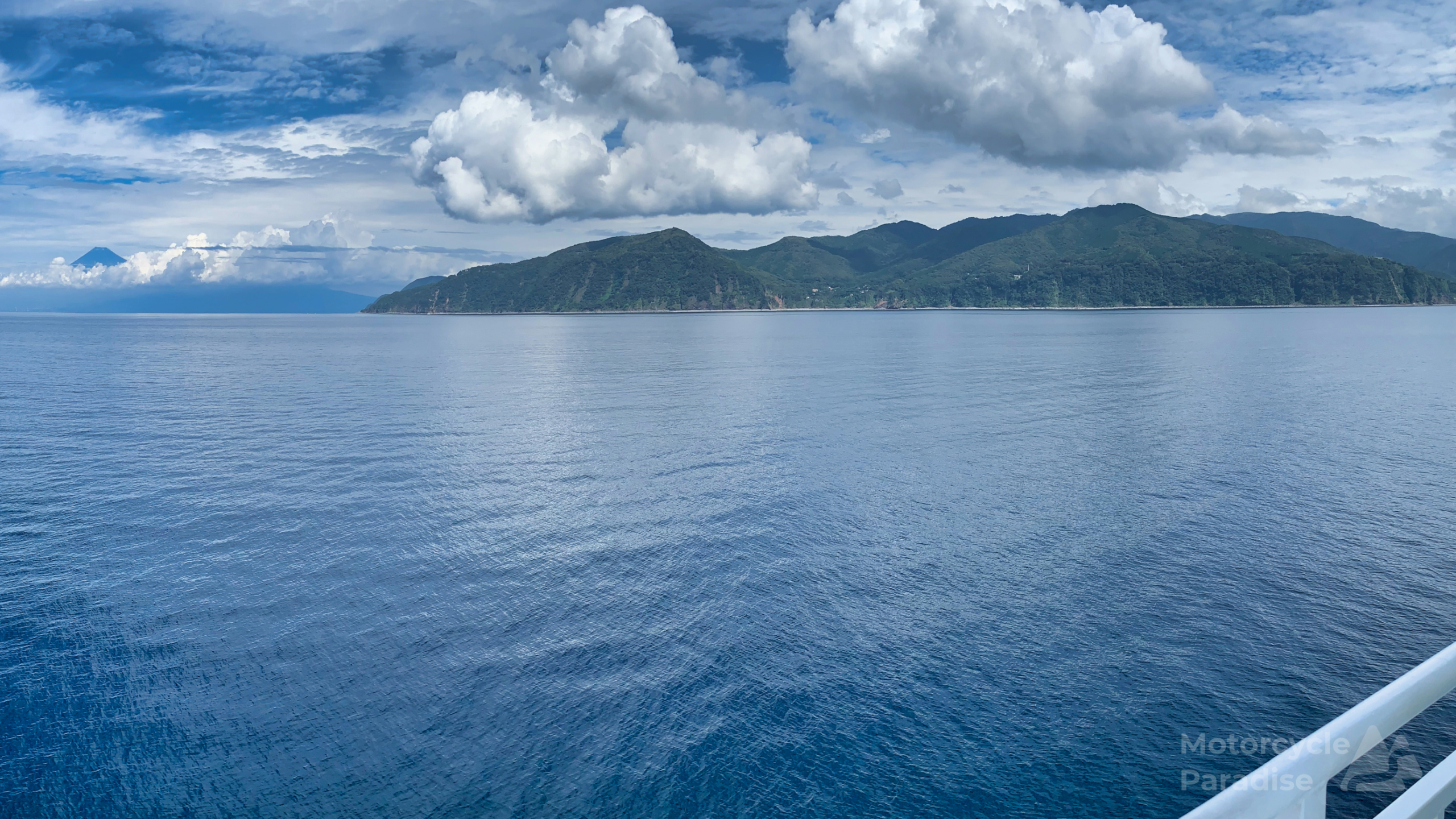 Izu is a scenic peninsular I originally thought could be my day ride area. It's about the same distance away as the roads I used to ride in the QLD/NSW border ranges in my home town but getting to or from Izu is hellish traffic. However with Covid I have been forced to rethink a number of things and to keep my sanity need to get out more. I can see a small road trail bike in my future. But the FJR will remain.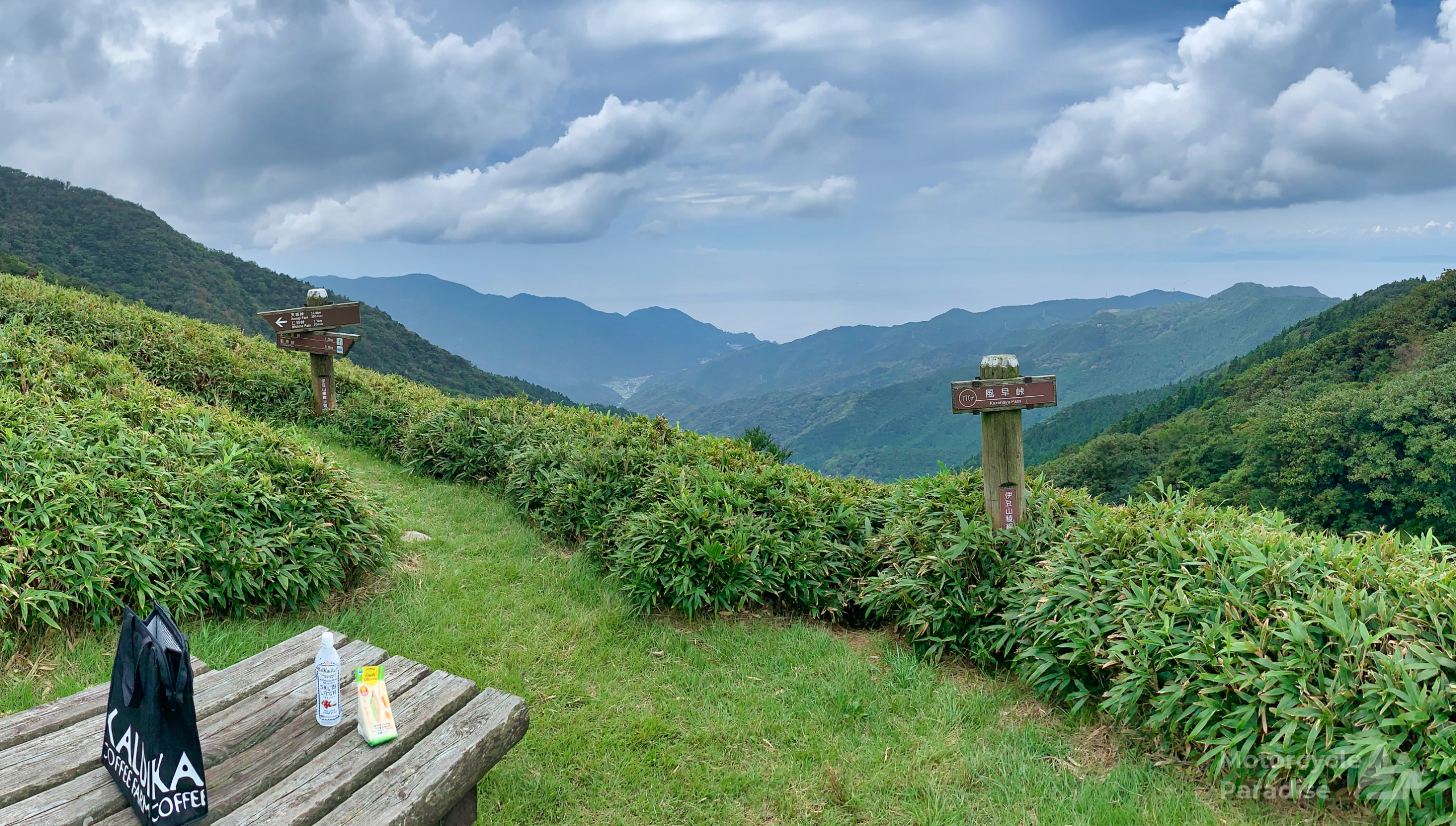 I had a few roads to explore this afternoon but by the time I ate lunch rain had arrived.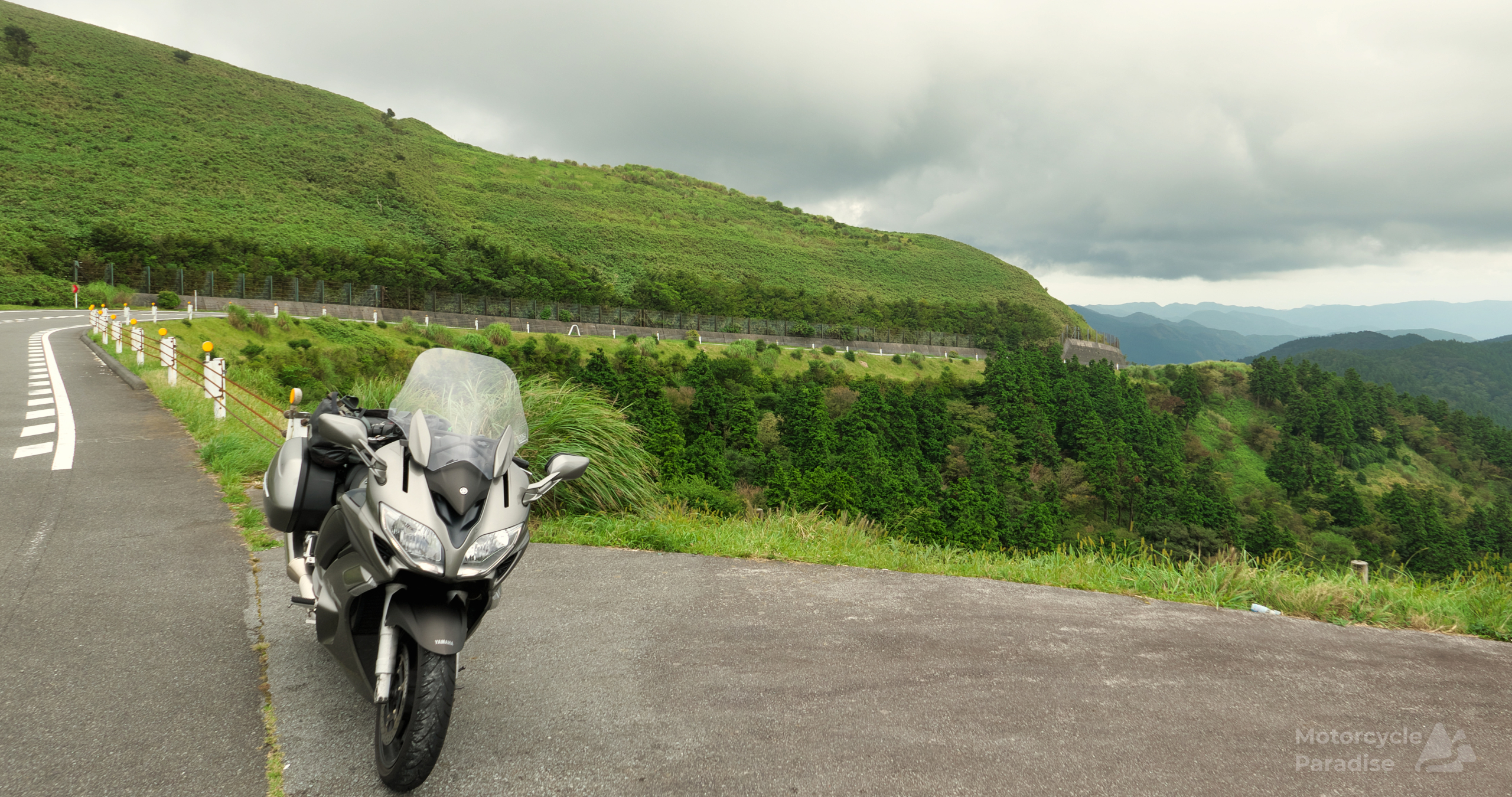 Keeping in front of the rain I managed to enjoy riding the Izu skyline which is a superb road then I took the Hakone Turnpike to finish up – you might know that road already from this video.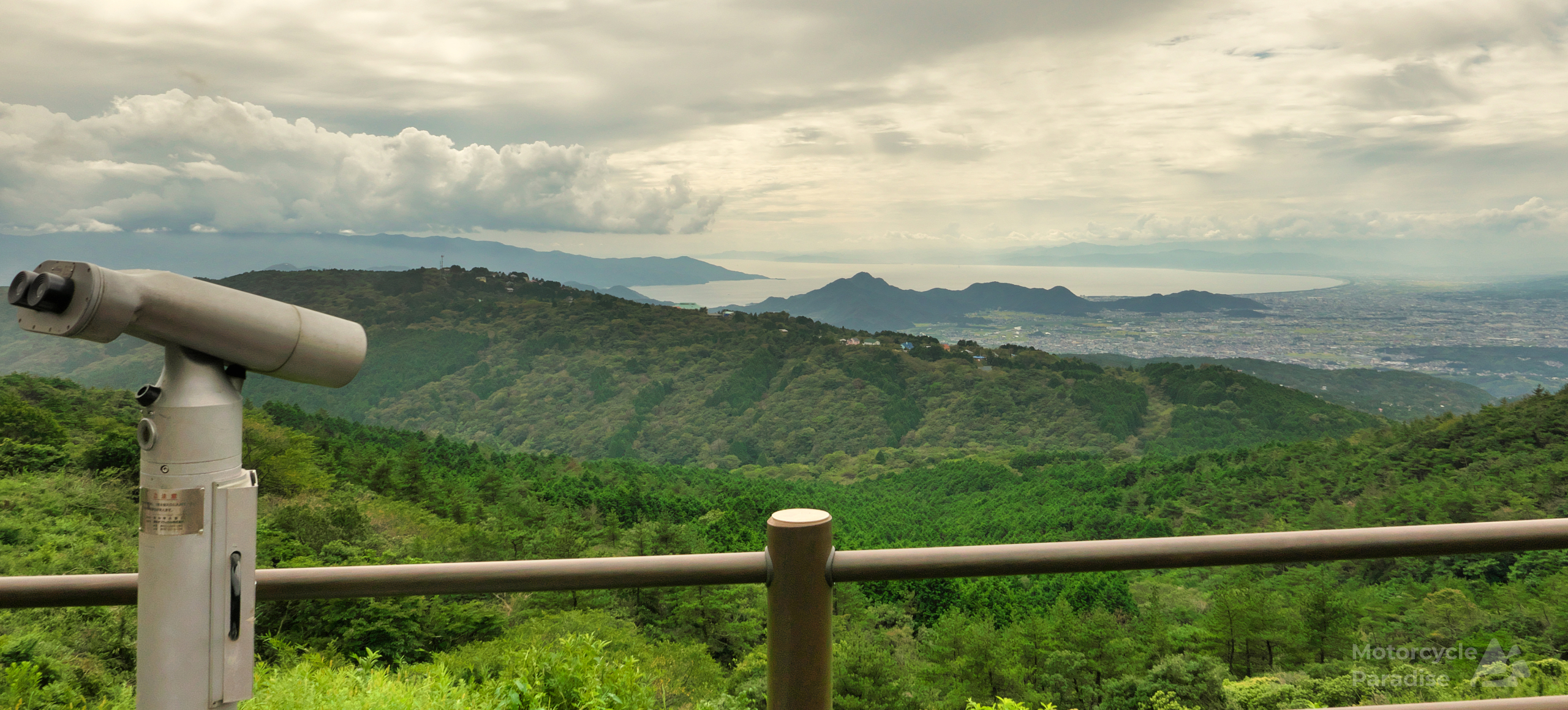 Just four days but Japan again delivers so much.