What's New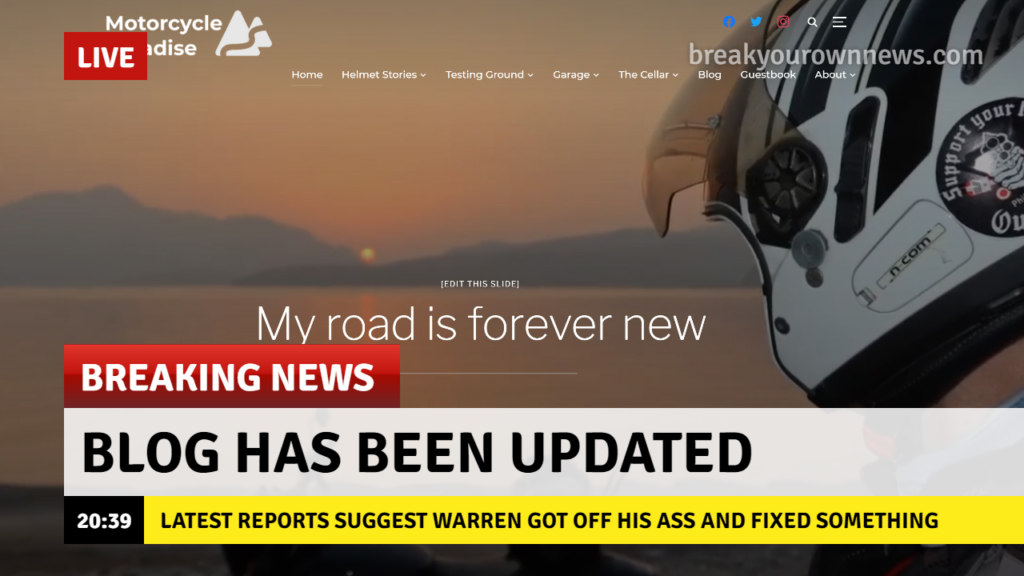 The blog is always being updated and tweaked, that is the nature of WordPress.
Also ongoing is the transfer and edit of ride reports from Blogger to WordPress – 63 of 76 finished. Apologies my Japan tours 2014 -2018 remain a mess.
Known Issues
In 2019 I moved to WordPress. The result was lots my posts had their formatting ruined. Most of this is fixed but a dozen tours remain to be edited.
Ad blockers may hide social media icons or affect display of some images.
Not very accessible on slow connections, requires broadband or 4G. Designed to be viewed on desktop
FAQ
I don't understand the menus? – look at the site map.
The site loads slow? – to present best quality I try avoid low resolution or heavy compressed images.
How can I download your GPS routes? – link is in the contact menu (and now fixed)
Do you have a YouTube channel? – Yes but it is not about motorcycling or travel.