What's New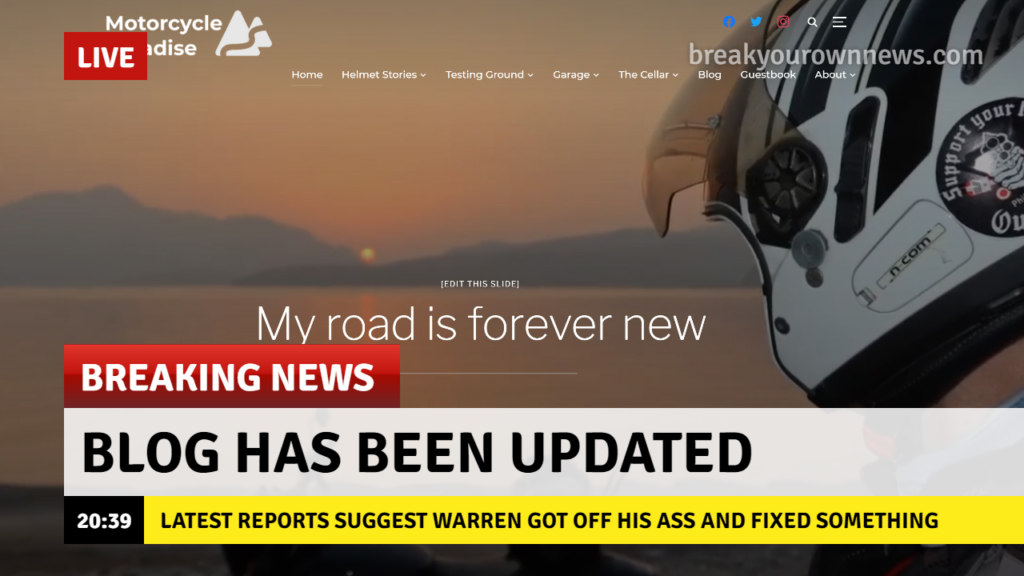 The blog is always being updated and tweaked, that is the nature of WordPress.
Also ongoing is the transfer and edit of ride reports from Blogger to WordPress – 63 of 76 finished. Apologies formatting issues remain for the tours not transferred.
Known Issues
If you subscribe to the blog check your spam folder – I changed email and since then subscriber emails are not being seen.
In 2019 I moved to WordPress. The result was lots of posts had their formatting ruined. Most of this is fixed but a dozen tours remain to be edited.
Ad blockers may hide social media icons or affect display of some images.
Some posts load better than others, this is a WordPress issue and makes me wonder if I was better off on Blogger – if photos have not displayed then hit reload.
FAQ
I don't understand the menus? – look at the site map.
The site loads slow? – you need 4G or broadband to view.
How can I download your GPS routes? – link is in the contact menu.
Do you have a YouTube channel? – Yes but it's different subject – I don't make or watch gopro motorcycle videos as I find them boring.