What's New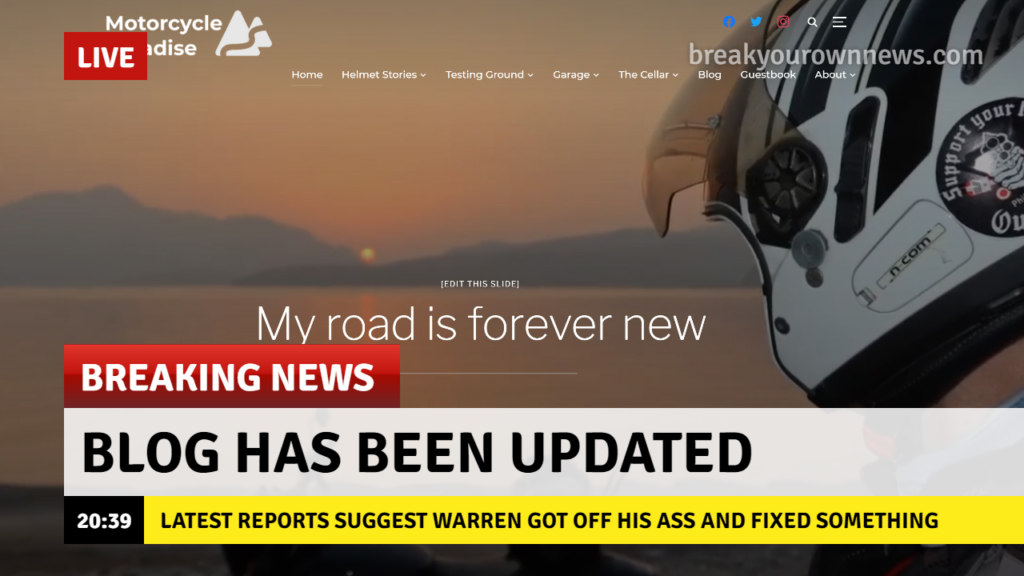 Not much new of late, but the transfer and edit of ride reports from Blogger to WordPress – 63 of 76 completed will recommence at some stage in 2023. Until then apologies for the posts that still have the older images and paragraph formatting problems.
I removed the Euro style cookies notification. After being told I needed this turns out I don't.
Known Issues
I continue to have issues with the subscriber mail out. Seems it has not worked for 6 months but is functioning again for now.
One of the plugin apps for WordPress went terminal Jan '23 – I'm still looking for what is not working.
Some images get stuck, just a WordPress thing like occasional slow down or the annual outage.
Ad blockers may hide links to social media icons, no big deal.
FAQ
I don't understand the menus? – look at the site map. (note cookies item is removed)
The site loads slow? – you need 4G or broadband to view.
How can I download your GPS routes? – link is in the contact menu.
Do you have a YouTube channel? – No I don't make or watch action cam motorcycle videos.