No, not the 1981 Australian movie, on my recent Hokkaido tour I played a game while on the road of imagining myself riding different bikes.
My FJR1300 has done 80,000km. Not much for this model but I have a couple of issues. The engine stall problem I have talked about previously keeps getting worse and dealer cannot find. Last tour I was nearly wiped out when the engine unexpectedly cut out turning across traffic, one of a few 'moments' I've had. Then with it raining here constantly corrosion has started.
For someone who changed bikes regularly in the past it seems odd no motorcycle springs to mind as a replacement. So each day I tried to imagine myself on something else and made notes over coffee from Japan's 3 million vending machines.
The type of bike I have now is out of vogue. Most manufacturers have discontinued their Sports Tourer range with even the FJR finishing in Europe leaving just the BMW R1250RT standing.
The R1250RT might seem an obvious choice, Slightly lighter and lower COG, except it's $40,000 AUD (here) and the service costs are thousands in Japan. I cannot find a way to justify it. Not even if I said that is last bike I buy.
Everyone tours on Adventure bikes now. It's a fashion thing largely, most never leave tarmac. In Japan every road even the most remote, is sealed.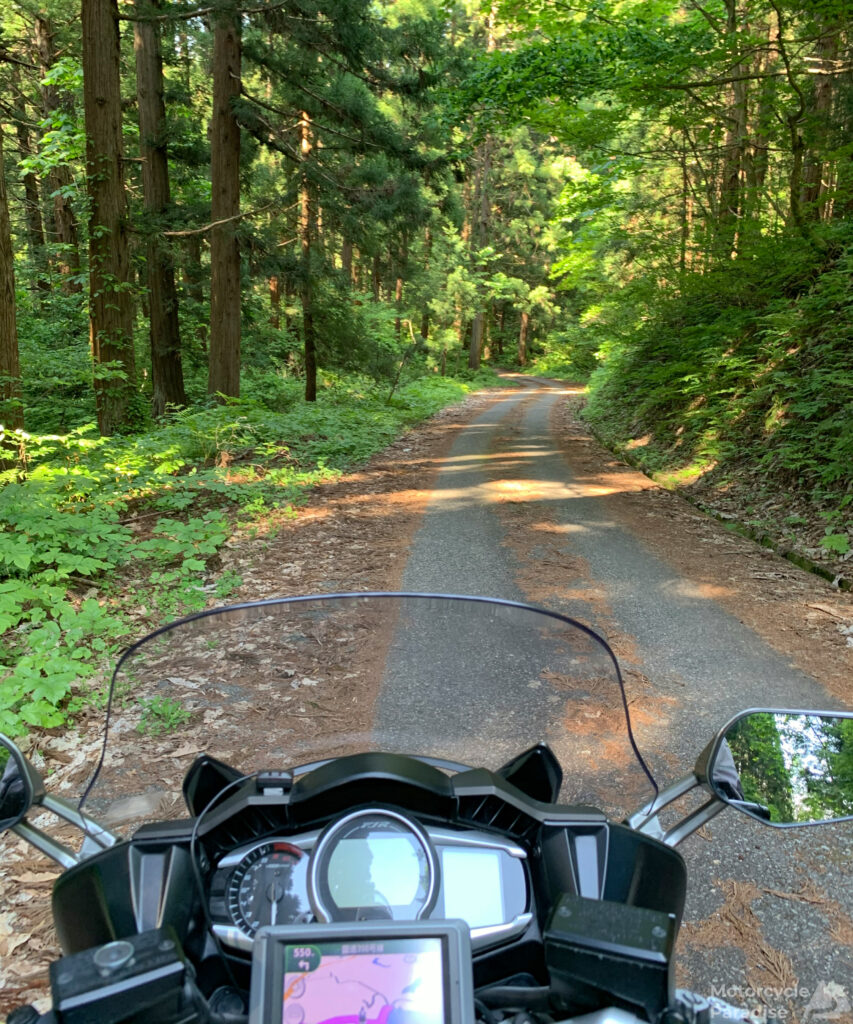 I ride these roads already so an ADV bike in Japan does not open up much more to me (unlike it would in Australia with dirt roads) In a country where touring is often in cold, wet and windy conditions any bike with zero wind protection doesn't work for me. I've rented naked bikes here, that experience was what made me choose a tourer.
More wind protection than a dual purpose bike is gained in the Sport-ADV segment. I've rented bikes like the Tracer, Versys, Honda's X models and any would be fine somewhere warmer but the protection from elements remains below what I would prefer here.
The Touring-ADV segment adds more body work again, bigger adjustable screens and comes close to comfort of my bike but these machines are huge. The Africa Twin dwarfs my bike and even a Versys 1000 is bigger and costs $8000 more than a FJR here. Hard to see how that adds up.
This machine interests me. I admit, I initially fell for the 'it answers a question nobody asked' line being touted by haters on social media. But on tour I had a light bulb moment.
I don't do day rides or fine day only riding. Always new roads, in varied conditions. Every day involves the unknown. Decreasing radius turns, off camber, mid corner bumps, metal drains or silt washed across road as well as rain or at very least cold and damp.
Here is a machine that removes the negative road conditions from a ride because it has extraordinary front end grip. Any road in any condition becomes a good road. That is my belated realisation about the Niken.
Elsewhere the Niken would attract too much attention. In Australia where riders are still focused on machismo you would need very thick skin. But not in Japan.
A proper explanation is beyond the scope of this blog but Japanese people embrace new and non conforming designs and the notion of knocking another person for no reason is not part of the culture. But also three wheel machines are not new here. Yamaha's Tricity and various leaning machines are part of everyday traffic.
The Niken GT might suit me. It has cruise control and protection from wind. I don't ride to carve corners anymore, just to explore but I think it would be more fun than my current bike. Here is a link to an entertaining video on the Niken that isn't the usual press release recital.
Maybe my road games conclusion depends if the FJR can be fixed but good to have written all this down. It's now getting the EFI system completely disassembled cleaned and tested. I have a summer tour planned for next week and hopefully the bike will not try kill me again so the journey can continue a little further.