Two more motorcycle travel books I have read.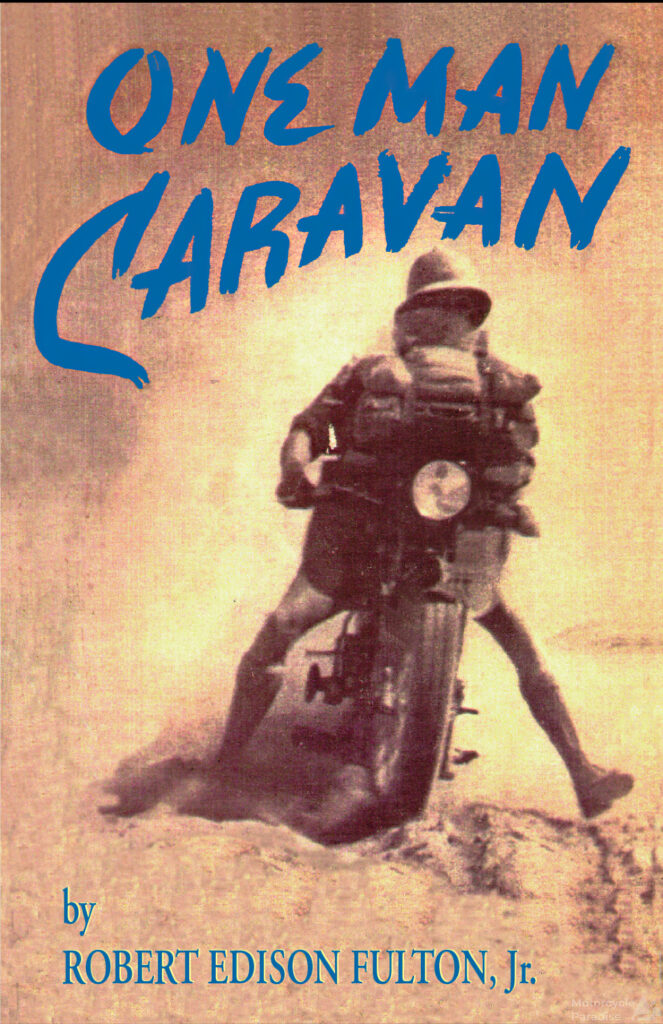 One Man Caravan
This is an extraordinary adventure, but a book I had difficulty to finish. 1932-33 Robert Edison Fulton at age 23 rode solo from London to Tokyo on a Douglas motorcycle. His feat predates all the more modern overland adventure riders by a huge margin. He did things pretty rough at times and might be the only overland rider who lists a revolver in his packing. He also made what must be the first ride video, shooting 40,000 feet of film, however that has not been shared freely. Also incredible he kept the same motorcycle up until his passing in 2004.
It is interesting in parts but written so long ago that I found it hard to relate to. The way the author speaks about other cultures is 'dated' to be polite as is many other aspects. Of course it would be naive to expect otherwise given this is the world of almost 100 years ago, before the first and second world wars. An incredibly different time and place. I found myself skipping pages a bit more than I should while reading. Some people will find this terrific, for me not as good as I thought it might be.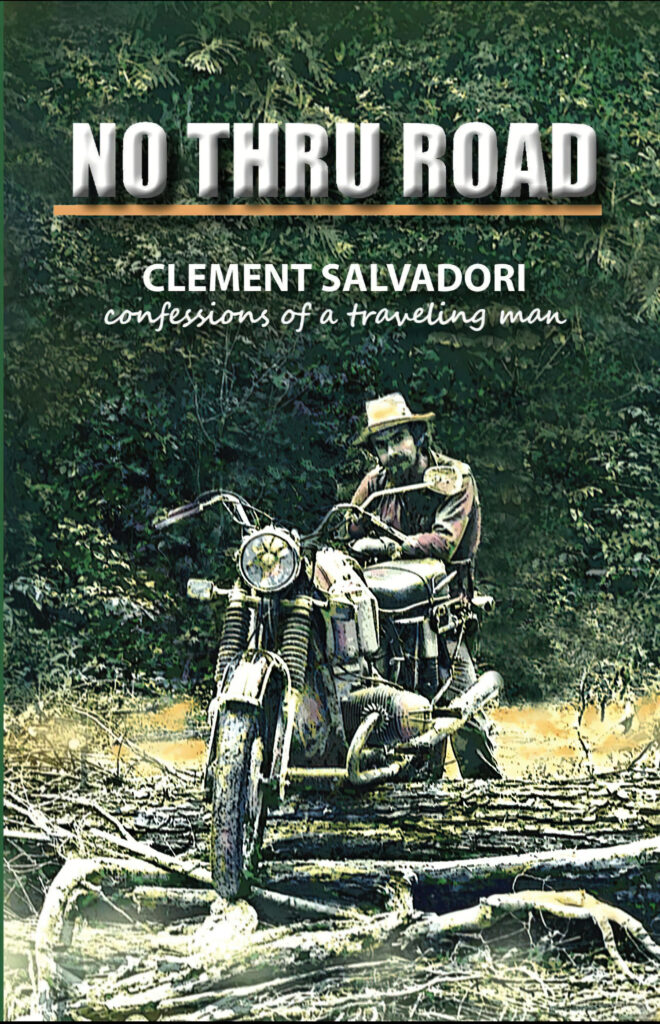 No Thru Road
This is a fantastic book. A collection of short stories from Clement Salvadori. Not being a reader of US motorcycle magazines I was unfamiliar with his name unlike I suspect many readers might be from his previous work. This is another writer I was introduced to by the excellent Motorcycle Messengers books which are a showcase of motorcycle riders who write and reviews of each can be found elsewhere in the blog.
Clement's stories span 40 years but none feel dated or were something I felt disconnected from like One Man Caravan, actually quite the opposite because of this authors writing style and his superb storytelling skill. The pages flew by with each story interesting me and a few truly delighting me.
This is a book I think all motorcycle riders who travel or dream of travel will enjoy very much, actually I had finished the book some time ago but started reading it again during lock down and found myself enjoying it so much again. It made me wish I had devoted more of my time to riding the world like the author and lament lost years but also inspiring me to travel extensively once the world reopens. Highly recommended.