With most of us being constrained to riding within our own borders I decided to look at how big a ride I could do inside Japan.
Japan stretches a long distance. Wakkanai is 26km from Russia and gets 6.6 metres of snow a year. Ishikgaki is next to Taiwan with a lush tropical landscape. A journey from one to the other would be a big adventure – if I manage to complete.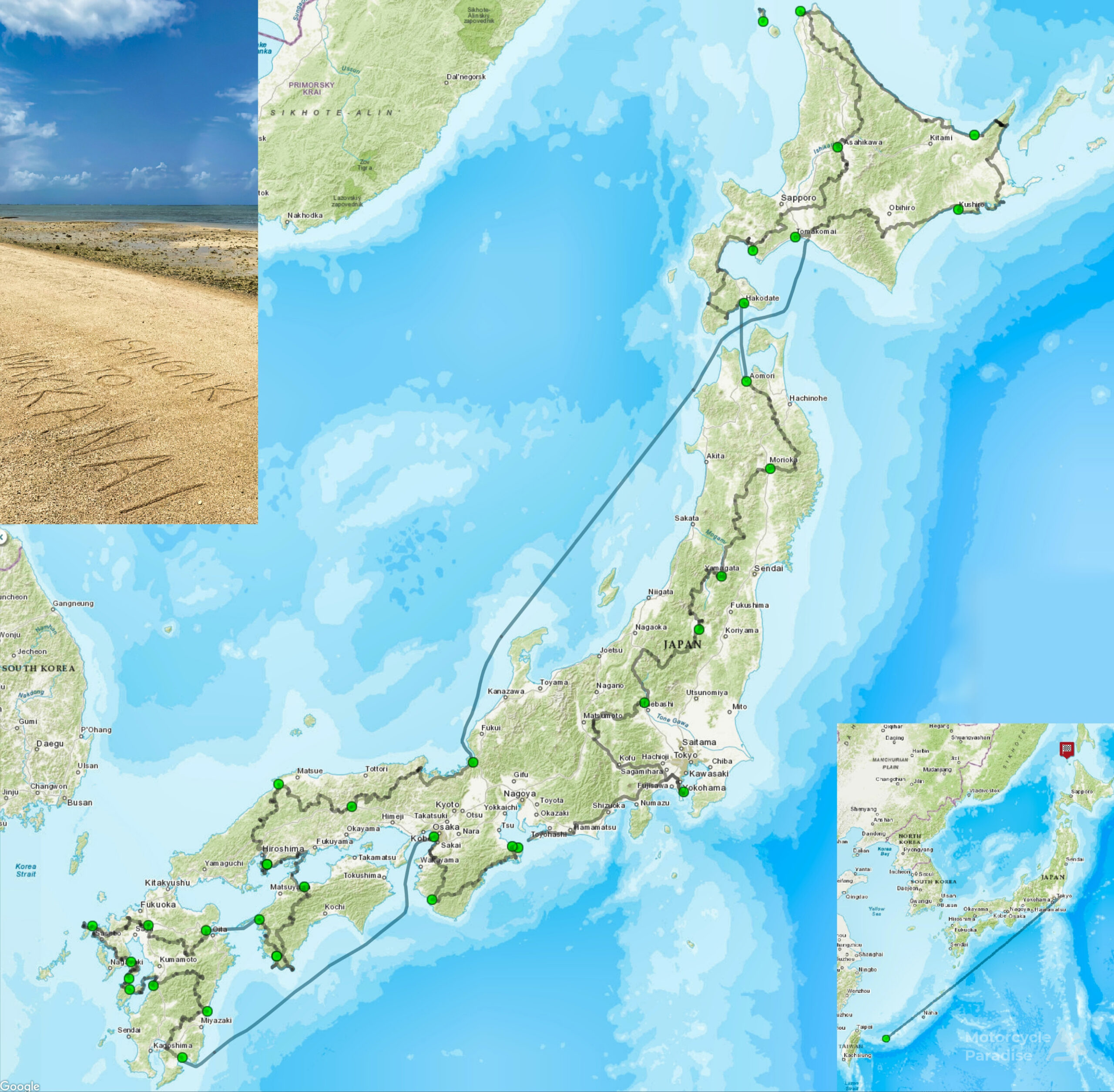 I commenced this by flying to Ishigaki, you can read that HERE.

I explored the main island by electric scooter then tried getting a boat to Hateruma island to reach the marker pole of the most southerly point of Japan. I had an idea to call this ride Pole to Pole in tribute to the grand journey made 30 years ago by Michael Palin (who inspired me to travel).
Things did not go to plan, high seas cancelled the ferry consecutive days so I settle for the Ishigaki marker pole.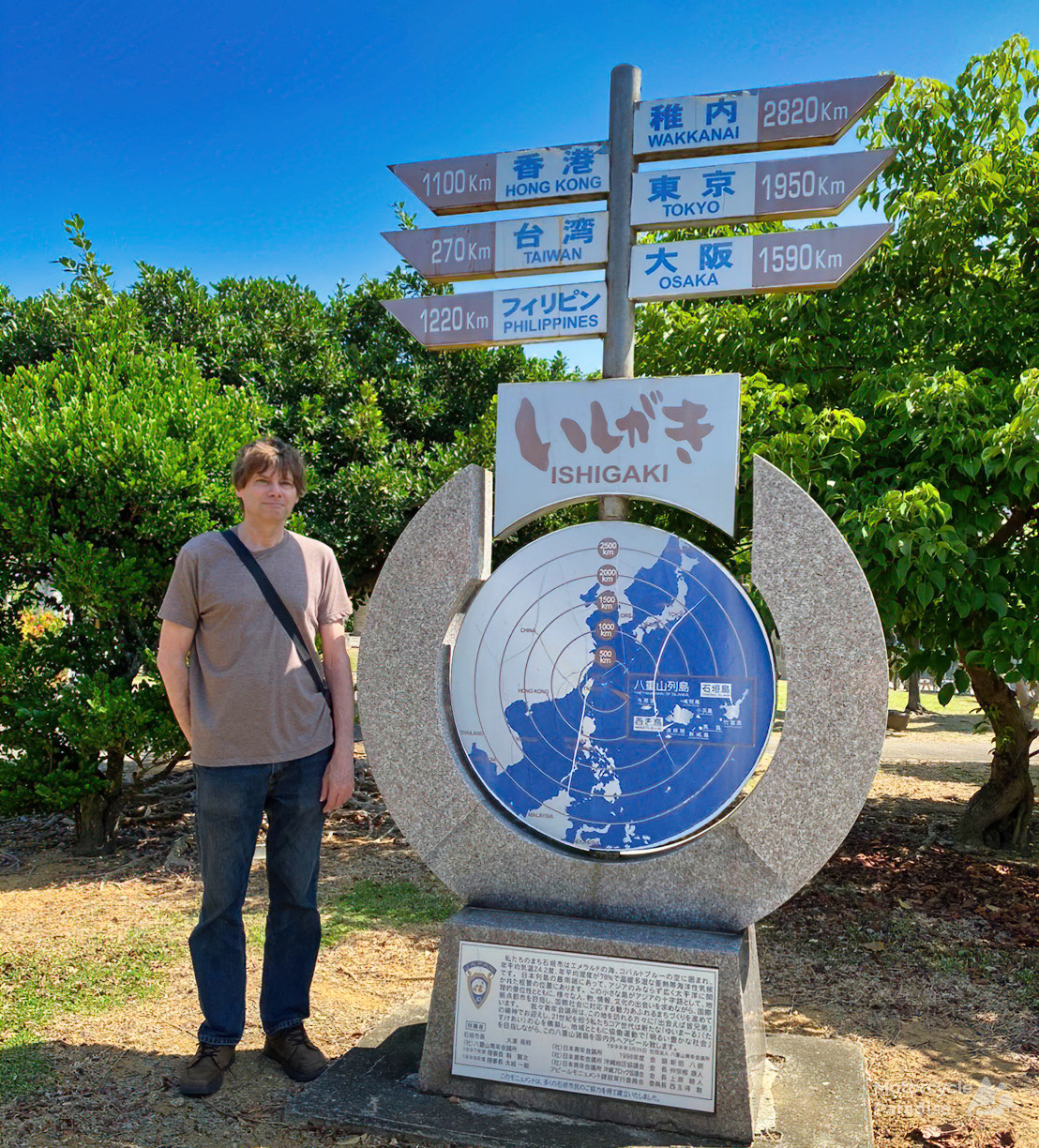 Do you see the mistake? Philippines is only 460km south from here. But indeed it is 2000km back to Tokyo to begin a 10,000km tour.
A lot of preparation in advance, the route was somewhat dictated by tyre life. I have included 2 overnight ferries to get the mileage under 8000km which is the maximum tyres last here on my FJR.
Packing for this has been a challenge space wise as gear needs to cover almost summer temperatures in Kyushu yet still snow in parts of Hokkaido. Everything gets sprayed with water repellent and while doing so I noticed my TCX Gore-tex boots soles separating. A bit of glue and after 24 hours setting they are good to go.
Wheels rolling
Riding out of Tokyo is usually a chore. The congested Tomei expressway brings out the worst in people but today it is not busy at all despite being a public holiday.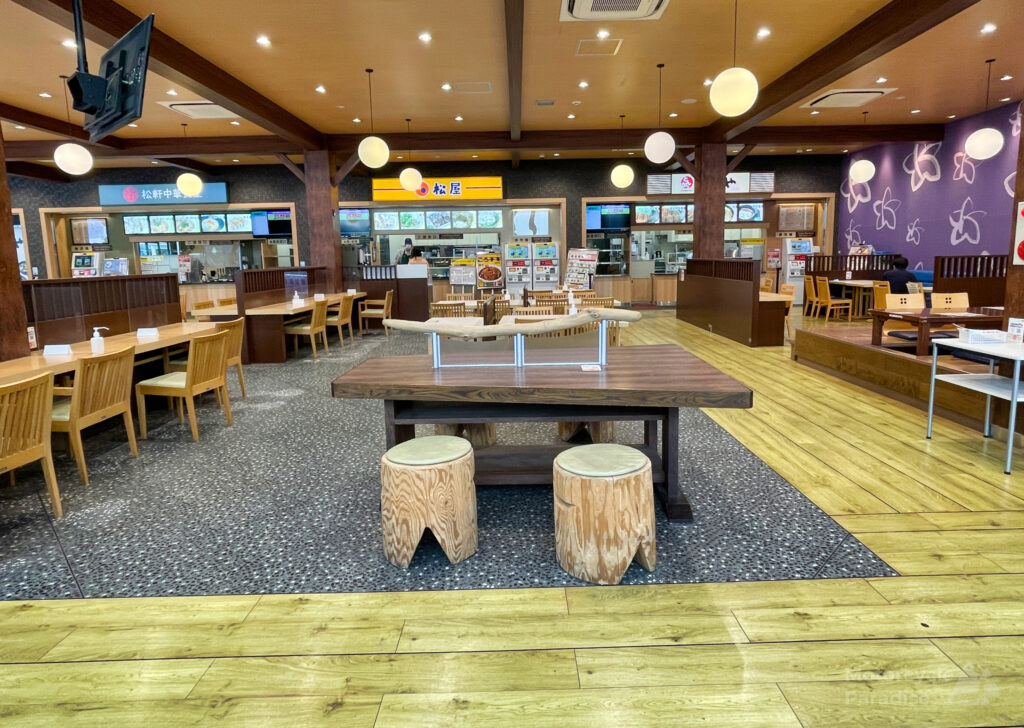 I eat early and avoid lunch crowds in one of the superb expressway service areas.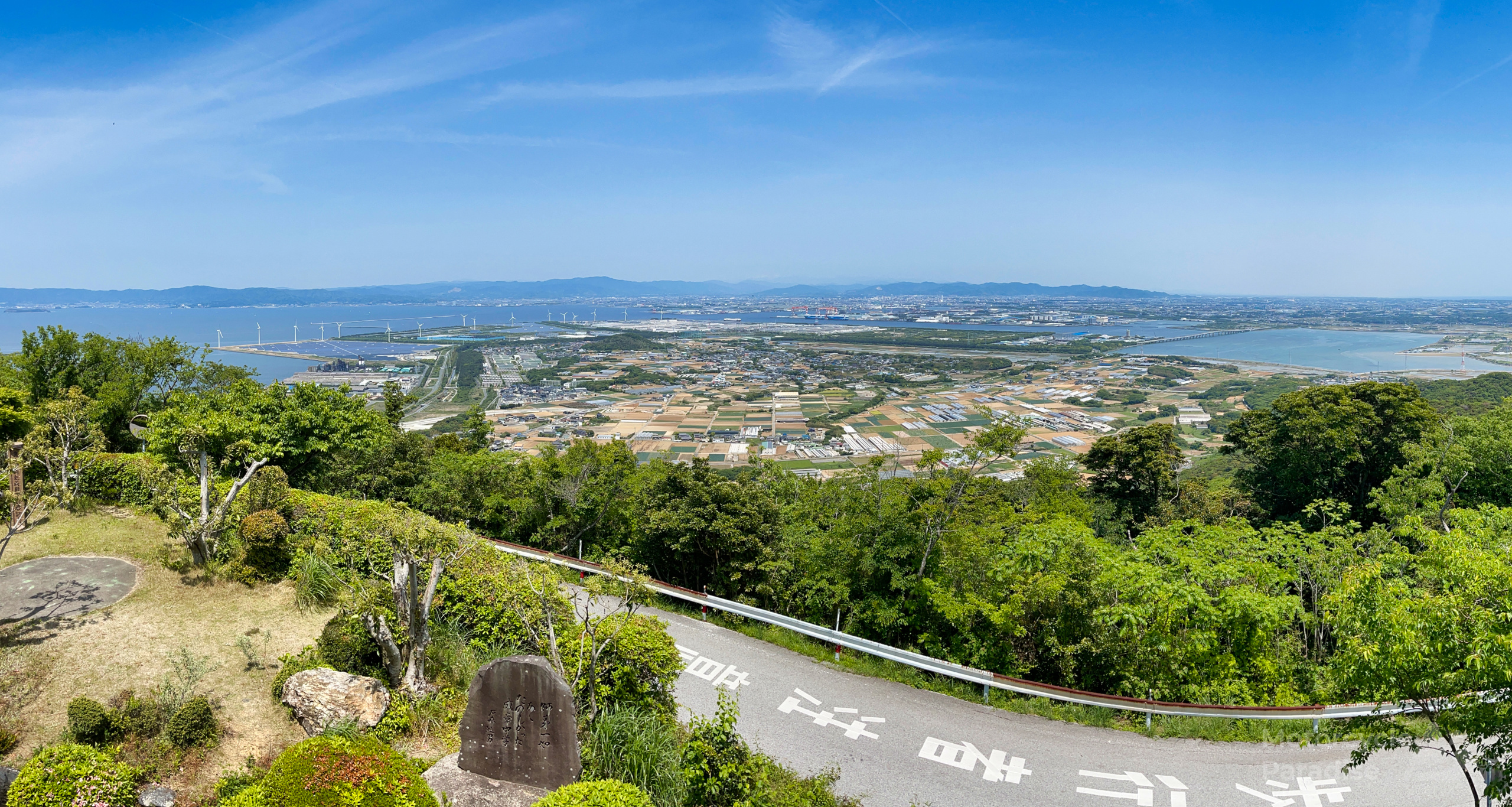 I might describe myself as a 'viewpoint chaser' and have at least one new vista to seek each day of this tour. Here is Irago where I am getting a ferry.
It's expensive for the short sailing to Toba but relaxing and scenic. Everyone was staring at a new Rolls Royce disembarking from the ferry but I was staring at a fantastic replica of the MFP bike 'The Goose' rode in Mad Max which passed before I could grab a photo.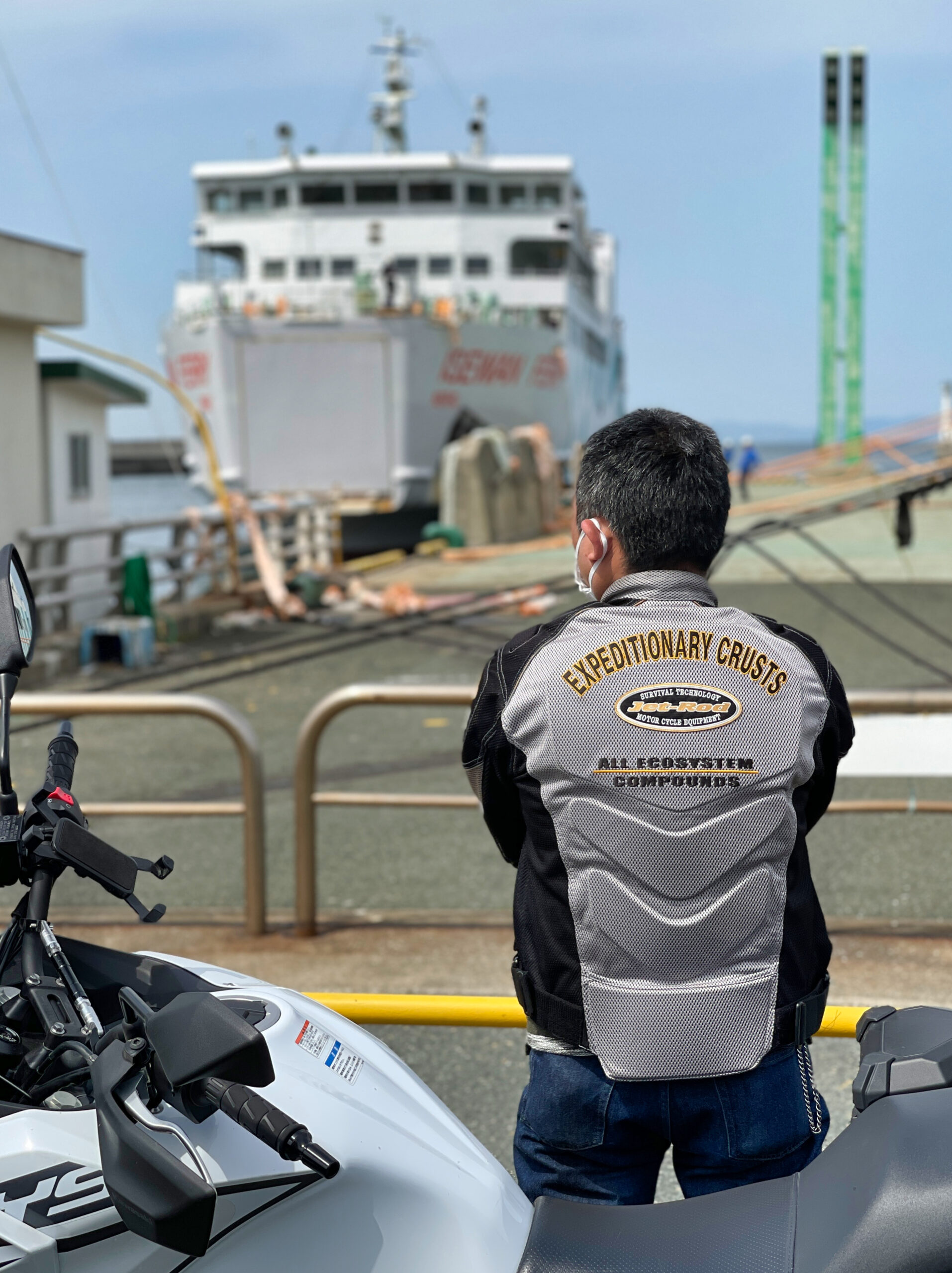 Below is the view from a small island half way across (360 image via Google maps). I would love a drone but in Japan you cannot legally fly near people or buildings (like below) and coming soon is licensing and advance written approval to fly which will kill them off.
Ise Skyline is a superb ride.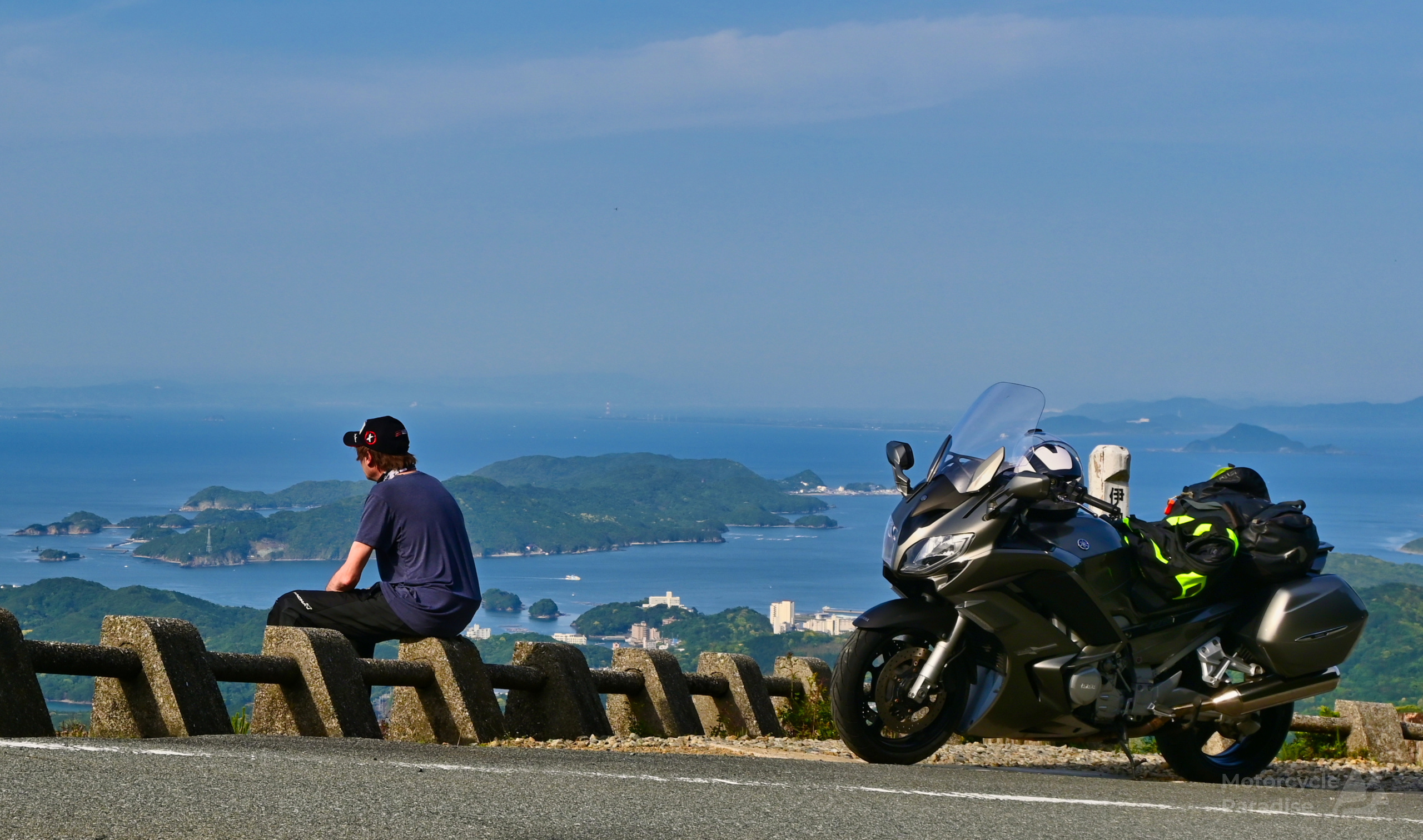 I get the Oh No, its a Foreigner look and awkward behavior when I check in to my hotel. Amusing how much of Japan remains a mono culture. I feel like an alien every ride here – but that's a good thing.
Day two the sun has been replaced with steady rain. My route over high mountains is not sensible so I slosh it via the expressway. I occasionally get glimpses of the deep valleys and soaring peaks between the many tunnels.
Todays highlights are limited to breaks from the rain at highway rest places and lunch at Mos Burger.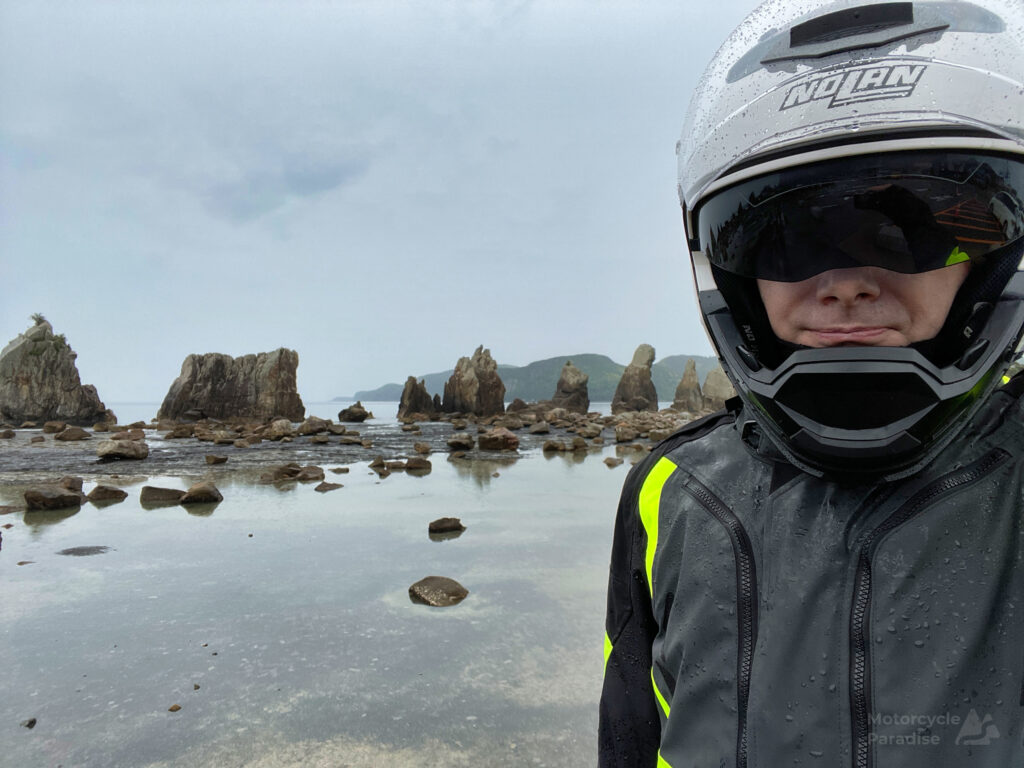 The coast here looks interesting and despite gloomy weather I stayed dry all day. This Macna gear is pretty good.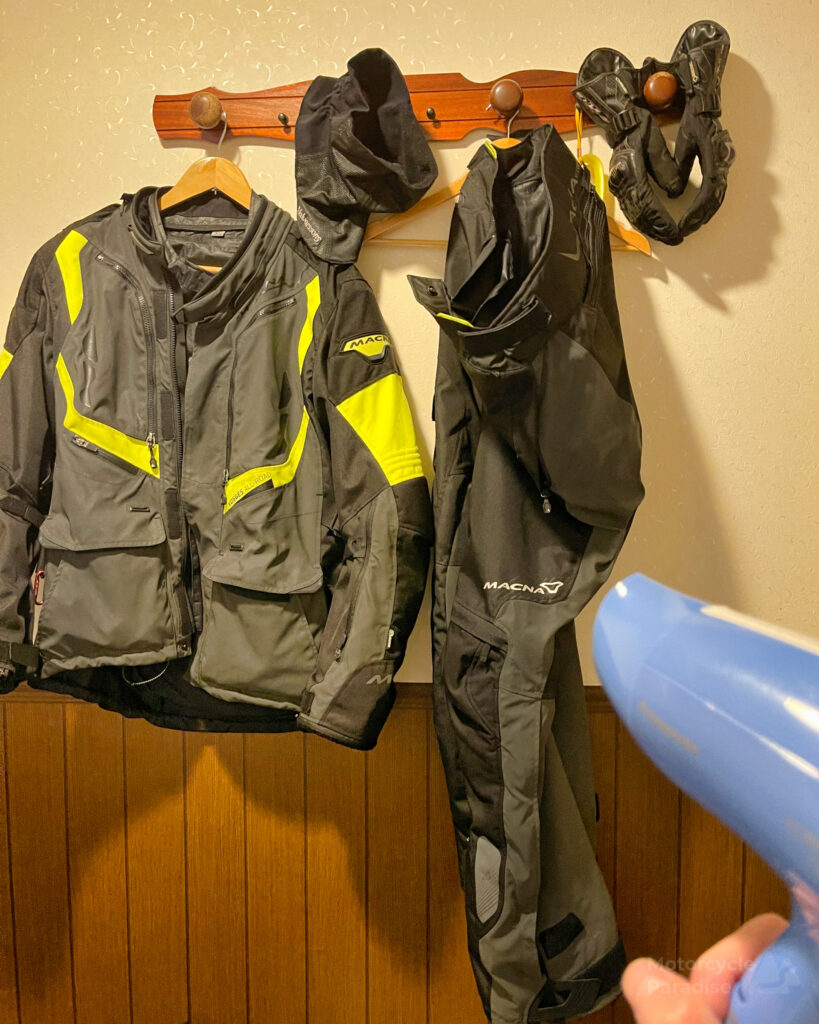 A quick hit with the hairdryer and everything is dry. I watch the rain tumble down in the oddly named Baby Face Planets restaurant. Rain is the main reason I don't camp in Japan but it's also just not an expensive place for food or accommodation contrary to popular opinion of people who have never been here.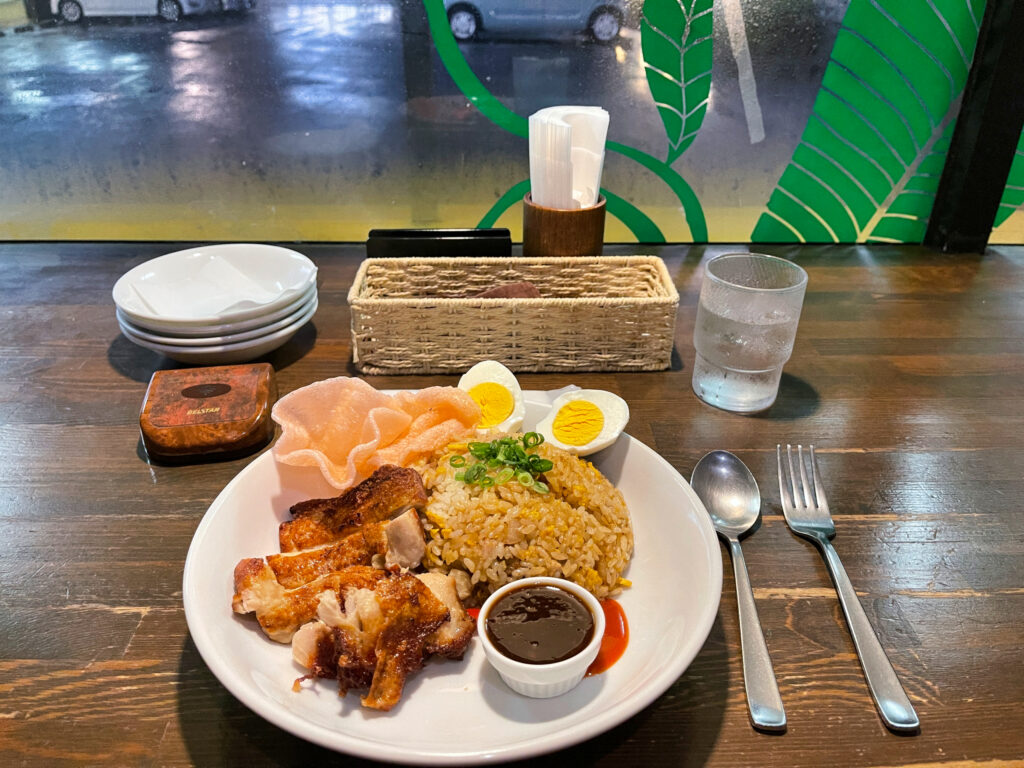 Weather is superb for day three so I return to the mountains.
The above 360 image may take a moment to load.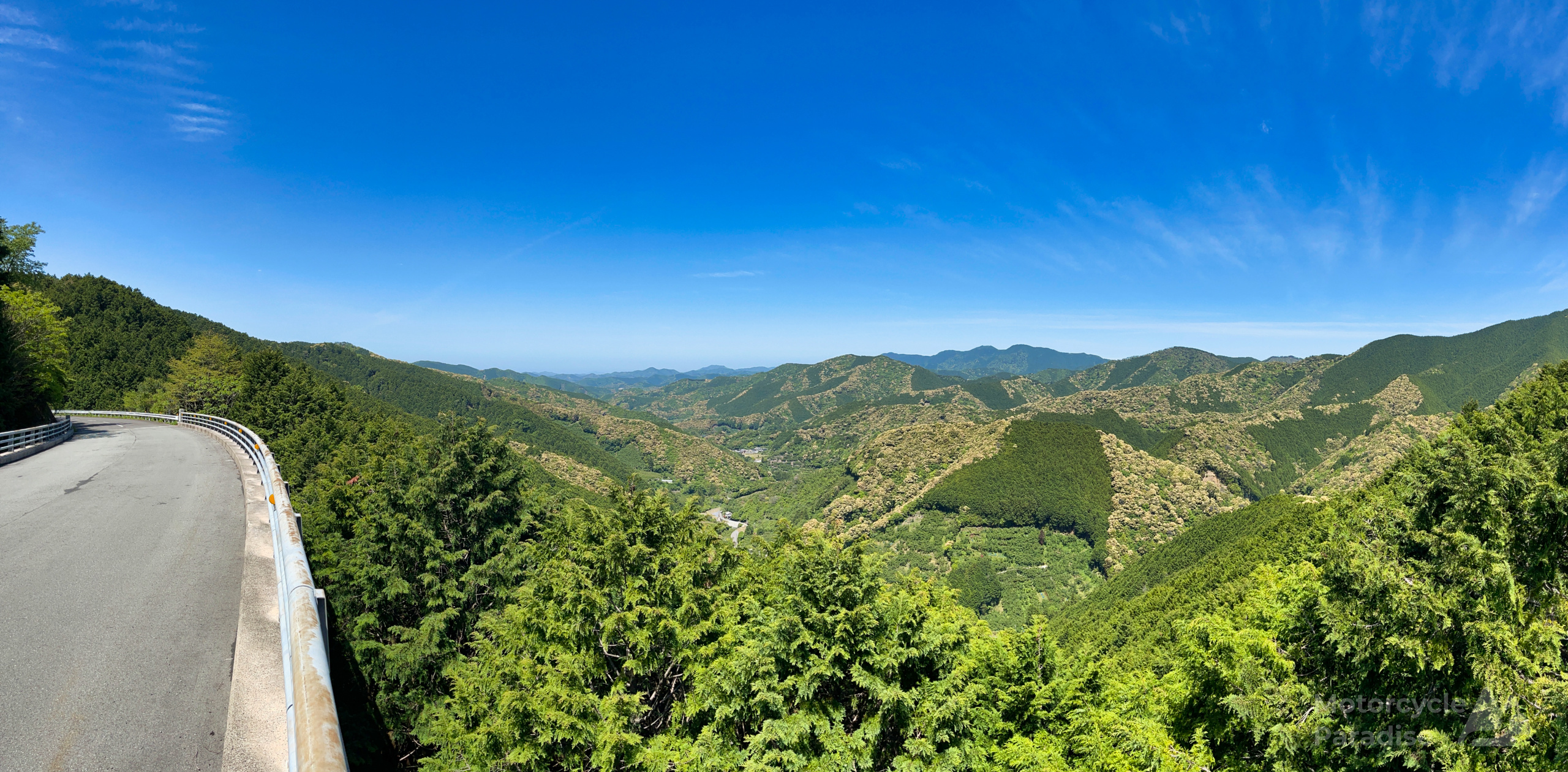 This is Japan. Endless mountains with superb elevated roads among the tree tops.
I explore some new roads before turning north and revisiting the Ryujin skyline, one of the best rides in Japan. Here is another 360 image from Google Maps as it is one of those places difficult to capture from the ground.
That tower above despite a fee to access has a poor view but I found another almost unknown place accessed via a steep track.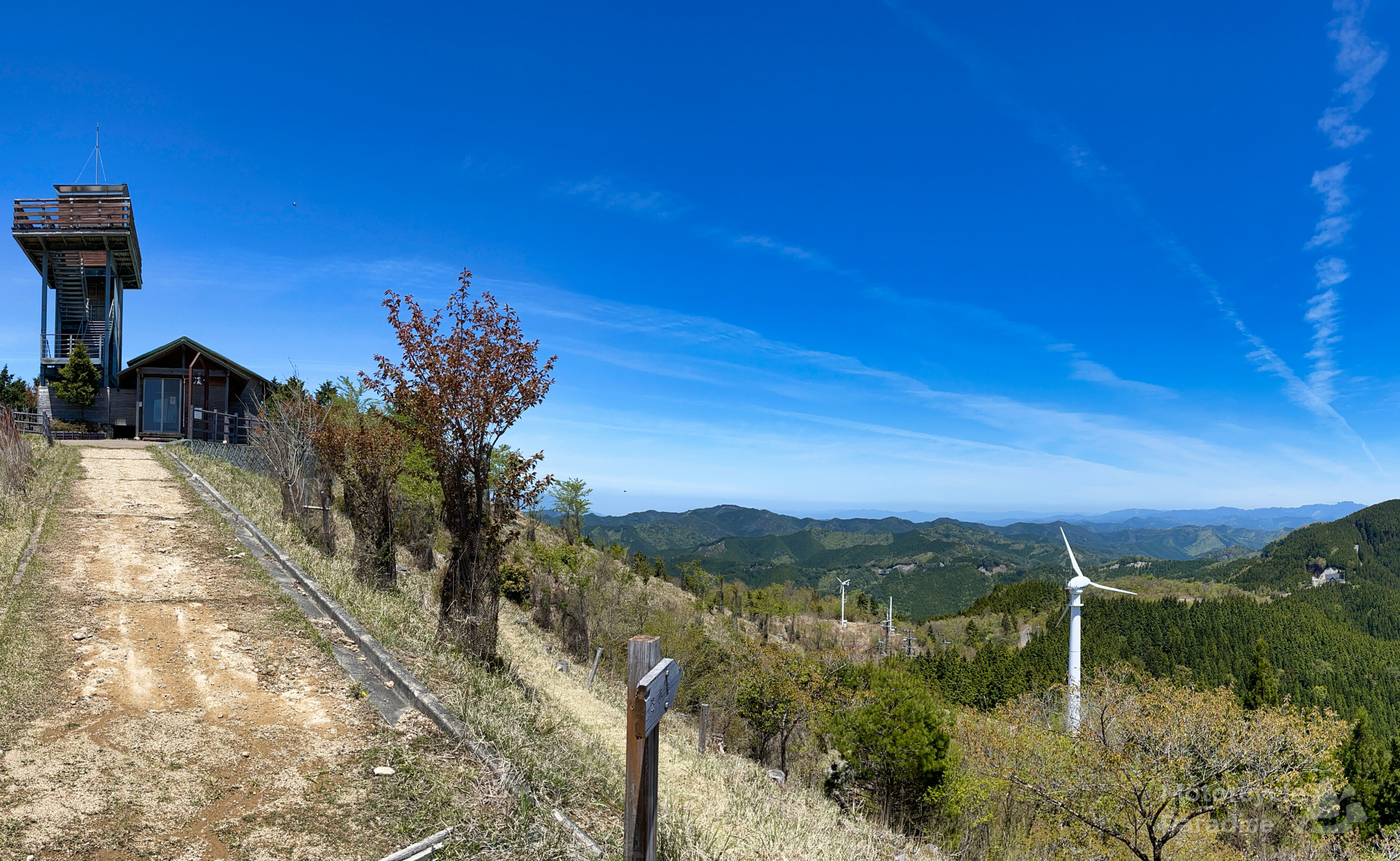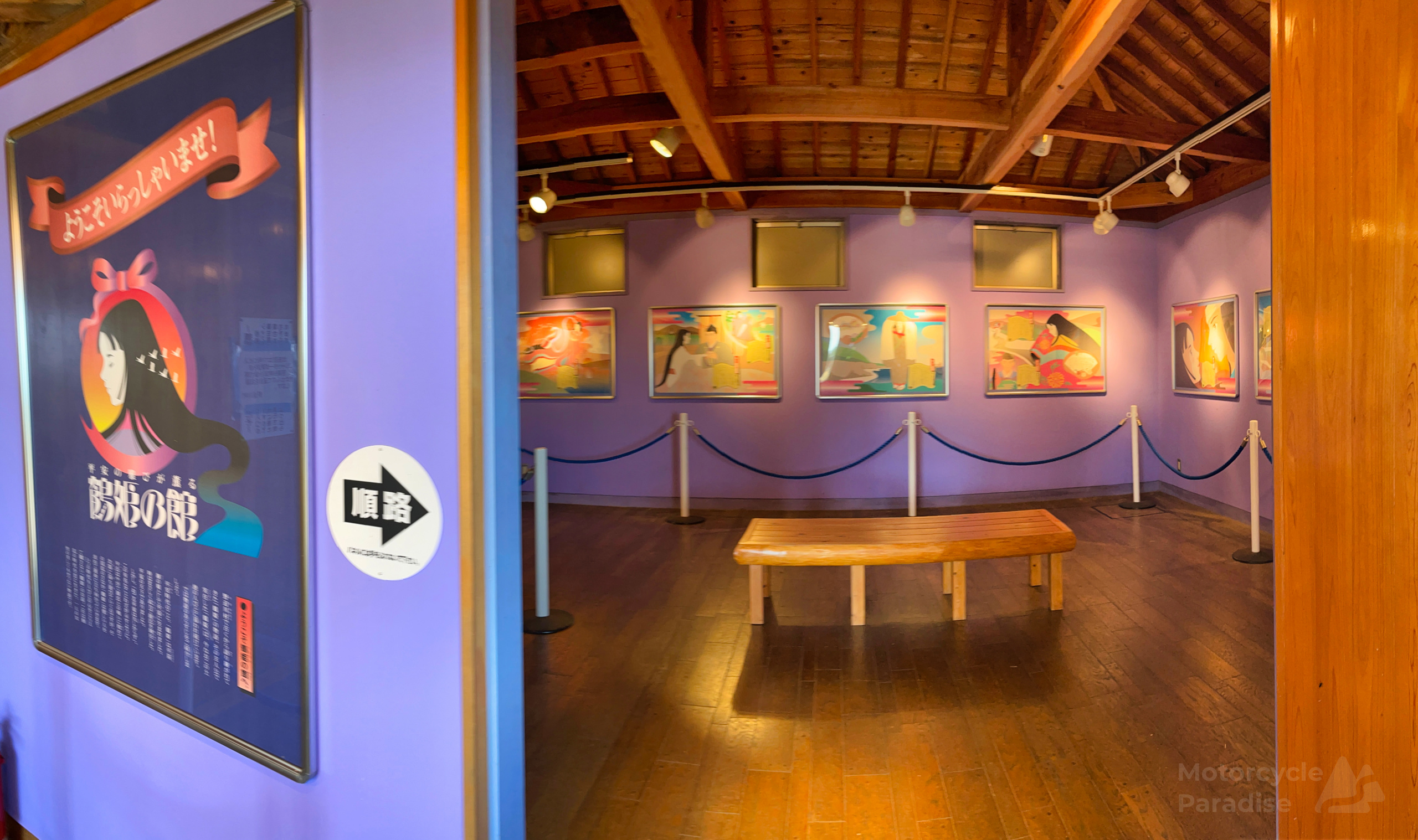 Inside this remote building is an art gallery. There is nobody here, no security camera. That's how Japan is. In Australia everything would be stolen, the walls covered in graffiti. The longer I stay here the more I question do I want to ever return to such a disrespectful culture.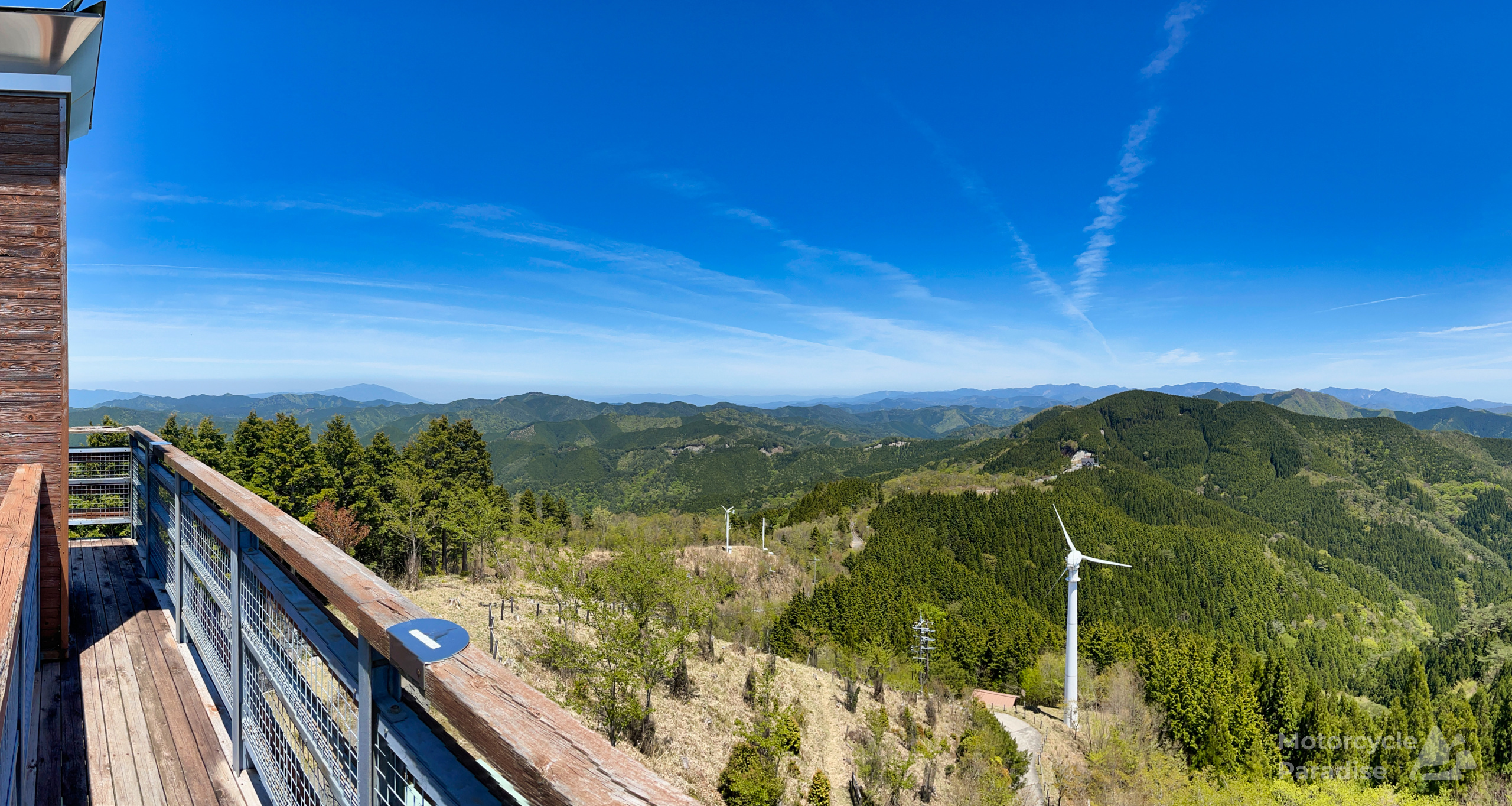 In all direction it's mountains which provide more fabulous riding this afternoon.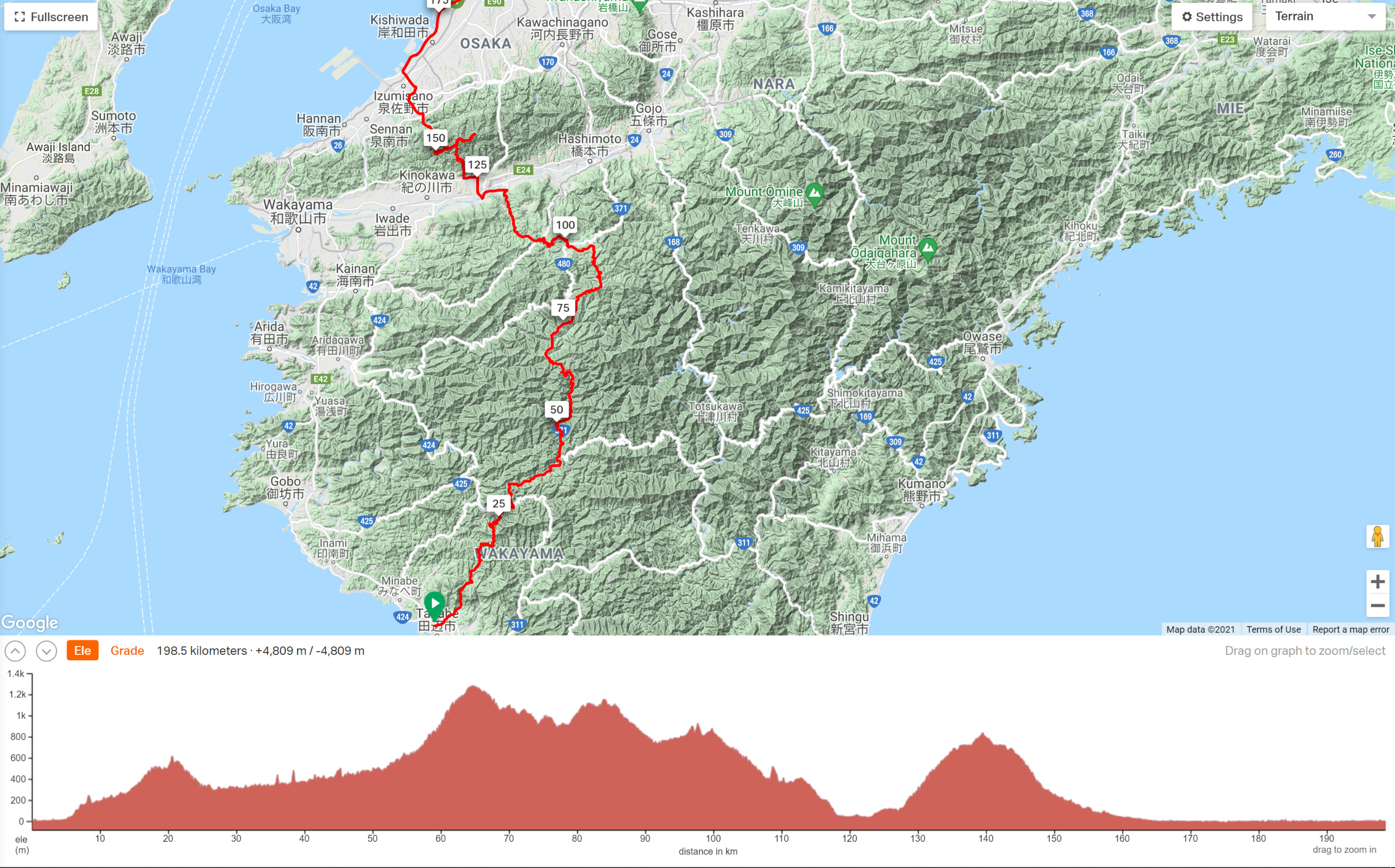 I was exploring backroads filling in time before making my way into Osaka to get a ferry tonight to Kyushu. I had plenty of spare time in case the traffic was bad which was just as well as I went to the wrong port then could not find where my ferry was. I'm usually so careful with route planning but in this case had never checked my draft was accurate. Google got me there just in the nick of time.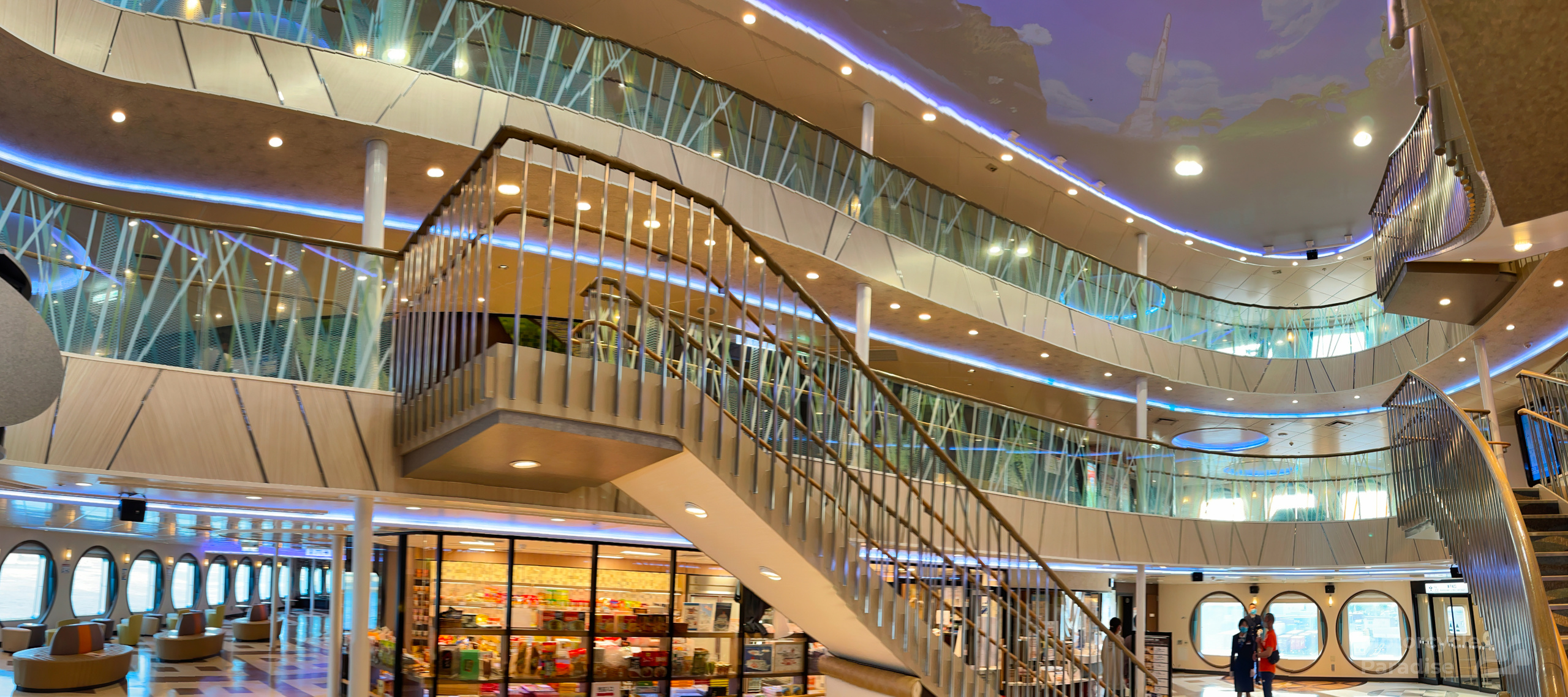 This is same ship I sailed up from Kyushu on last year. It's very nice but due to Covid almost empty.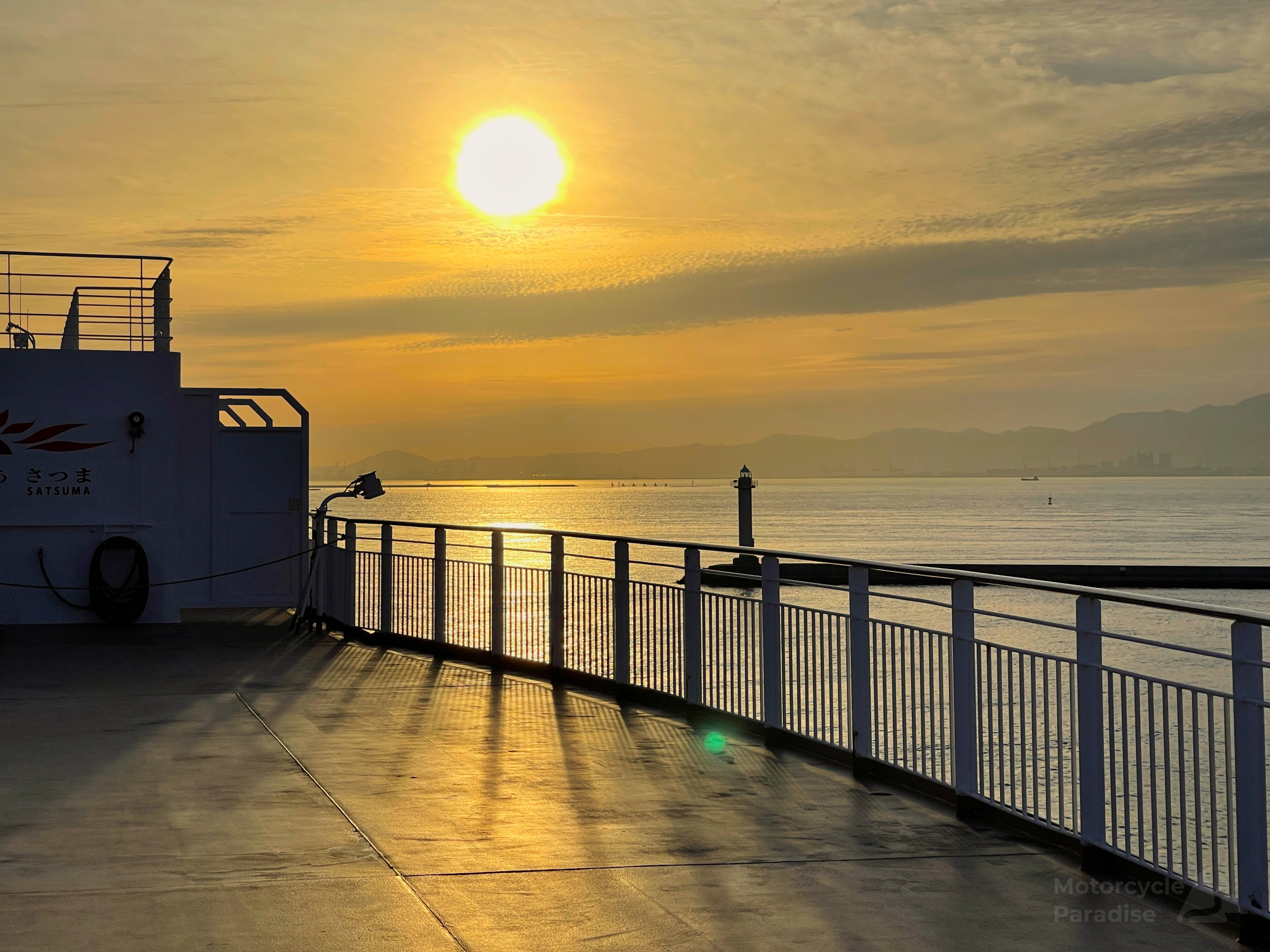 Looking at the weather forecasts I see the south is rain. May is traditionally the best weather but Spring arrived a month early this year.
I have a funny feeling about this but nothing I can do now as we sail out of Osaka.