Part 3, Kyushu
Disembarking from the overnight ferry in Shibushi proceeds quickly with so few people. For once a delay would be preferable as I ride out of the hull into heavy rain.
I abandon my route to take the expressway. It is mid morning before I find a place with undercover bike parking and a comfortable area to pass some time. I am not the only rider caught out, soon a bunch of bikers are all huddled inside sipping hot coffee like me.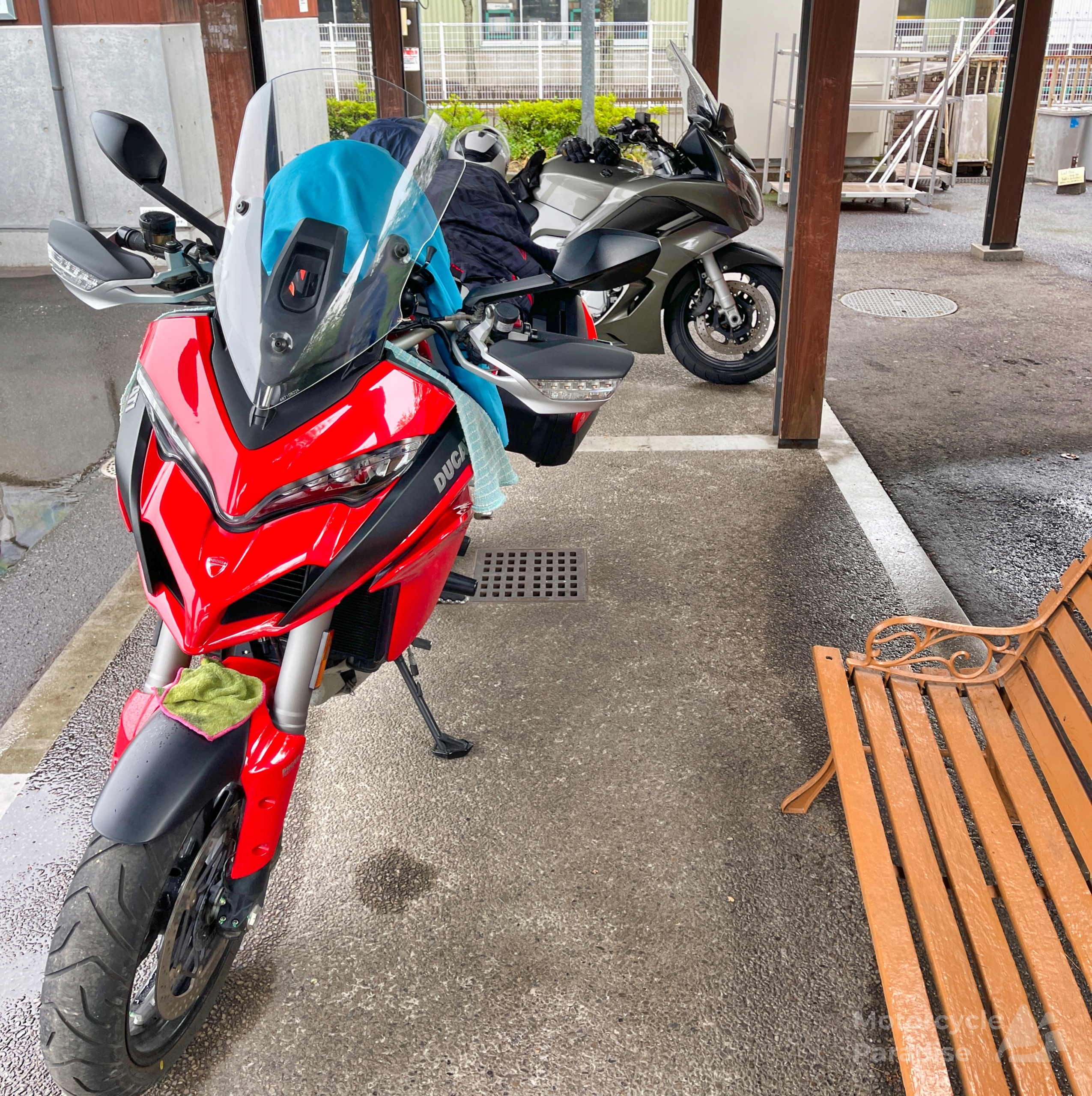 Again I am reading the rain season 'might' have started but it's never arrived this early in recorded history so nobody knows.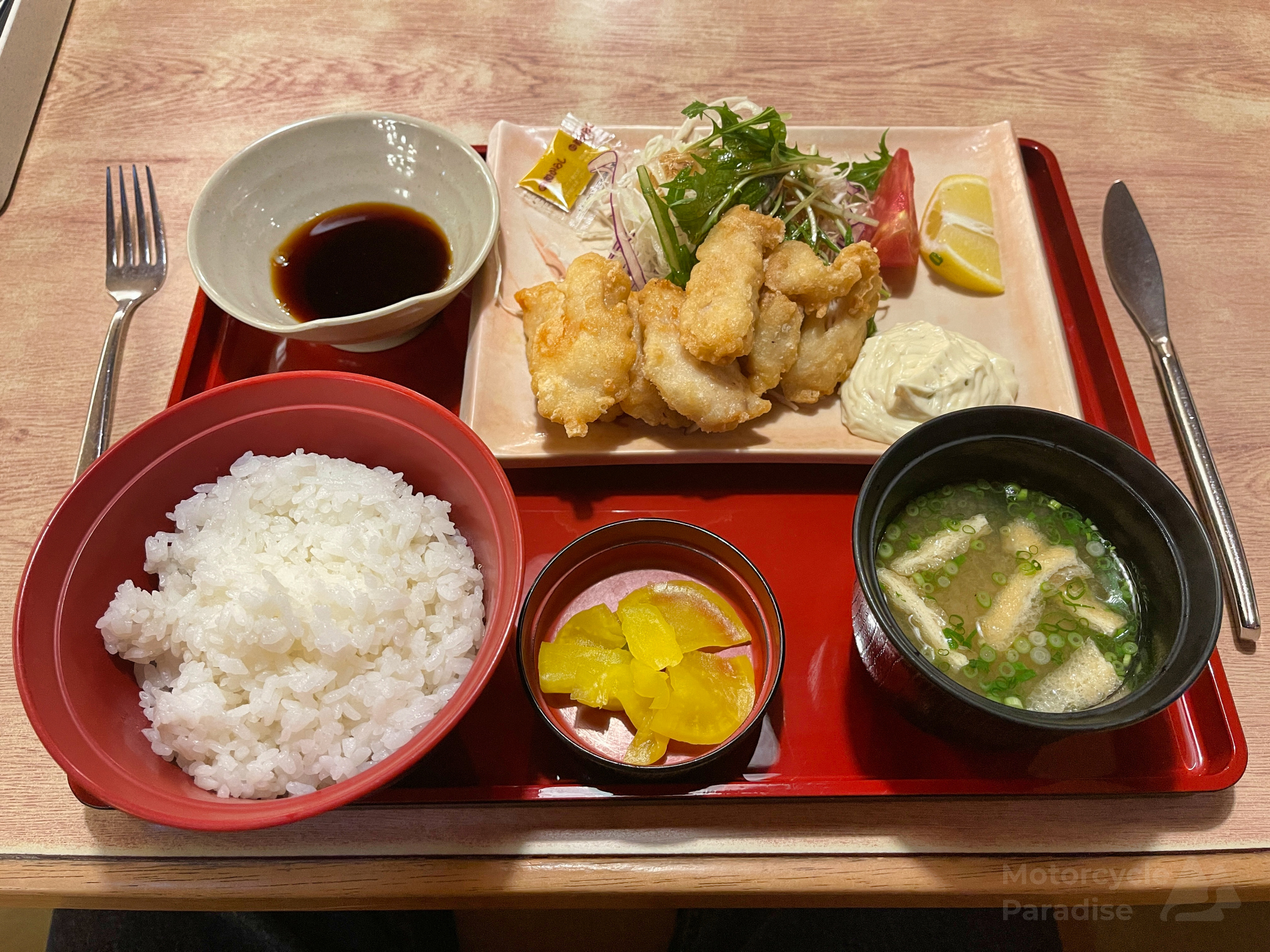 Really nothing I can do except sit for as long as possible then go to my hotel and try check in early. I have a long lunch, scroll mindlessly through social media feeds and eventually venture back into the cold rain. At least my gear holds and I arrive dry.
I am relieved day 5 is not raining. It's gloomy but at least I can explore backroads as planned today.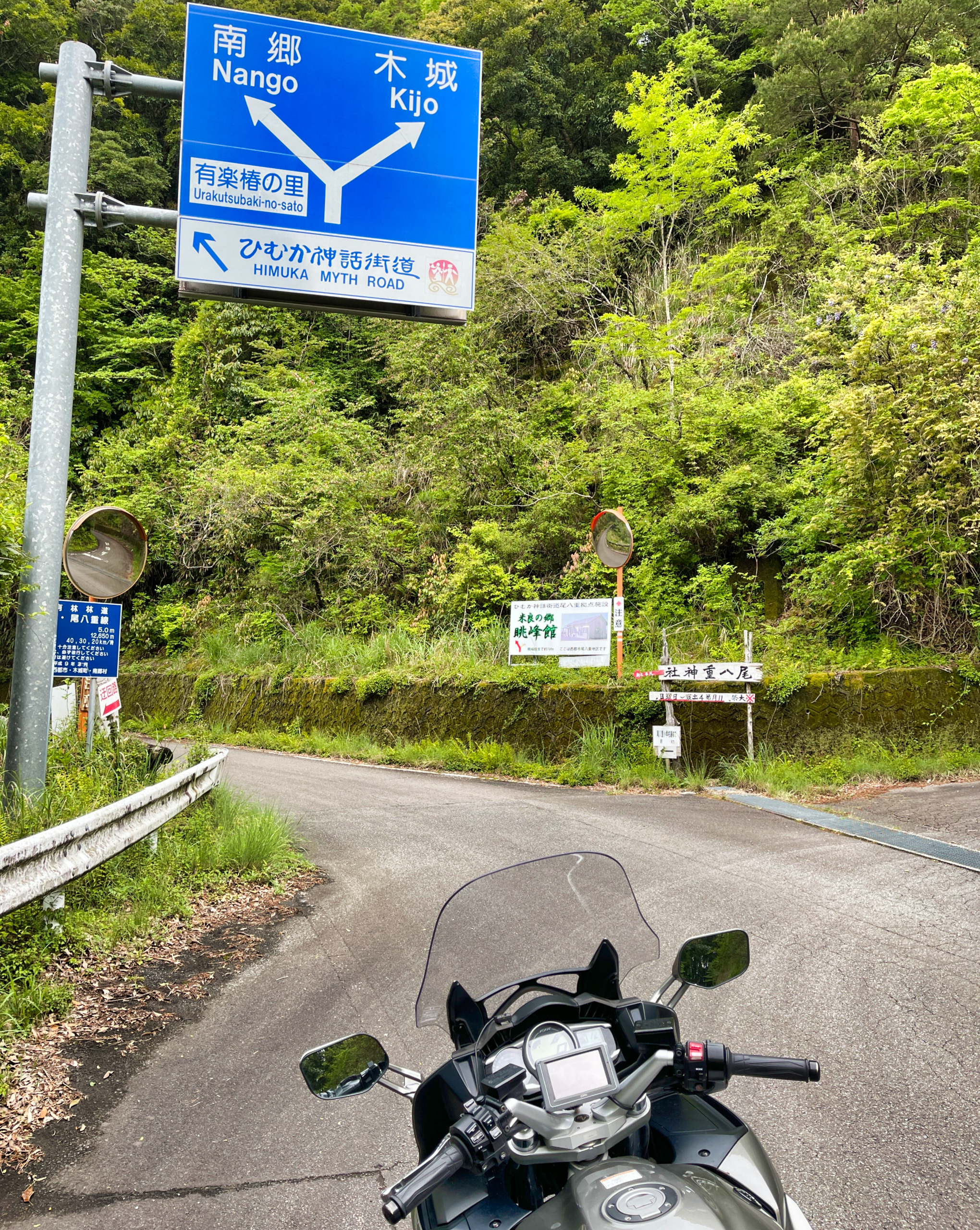 I trace the valleys north to the mountains and revisit the Himuka Myth Road. This is one of a number of hidden forestry roads in the Miyazaki prefecture.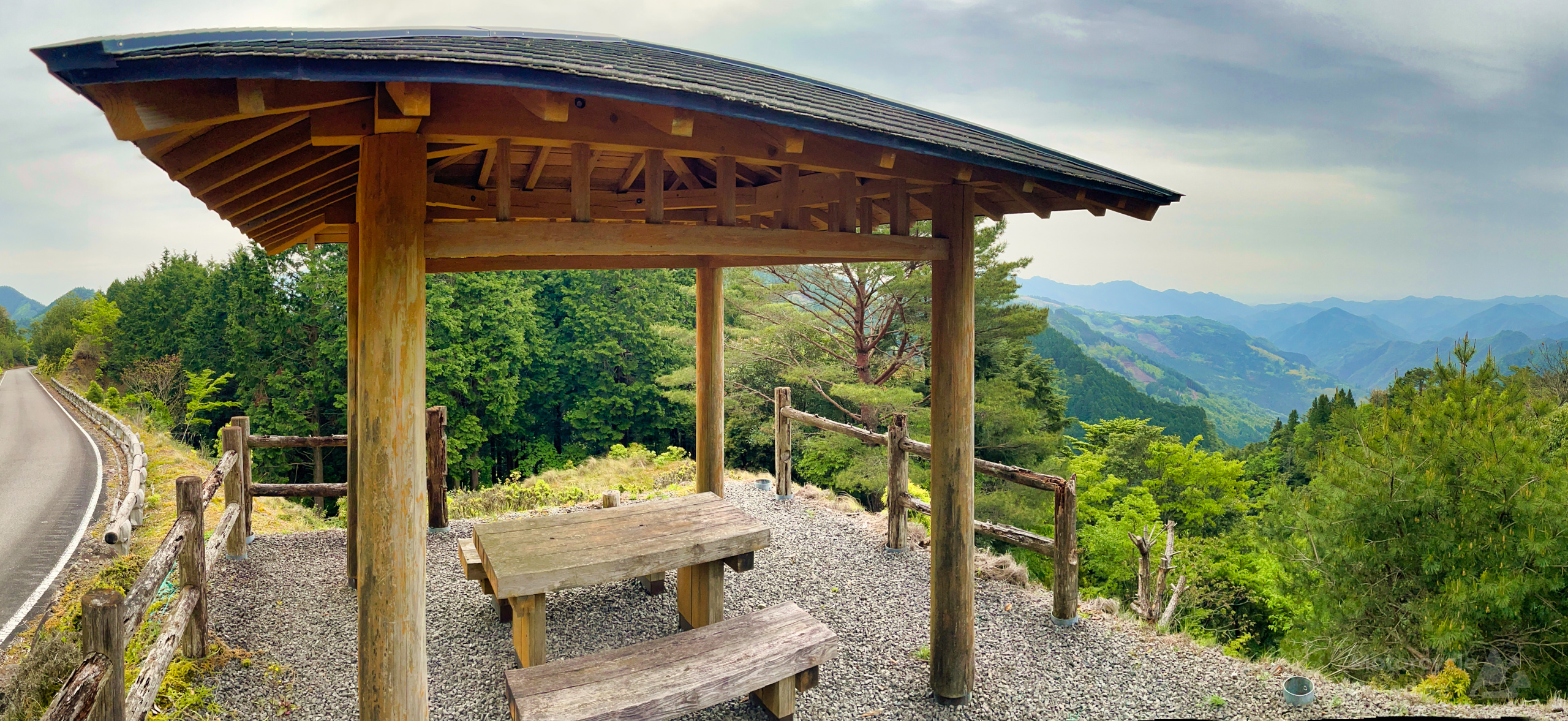 Not the nicest of days but still enjoyable. Cedar trees and mountains as far as I can see any direction.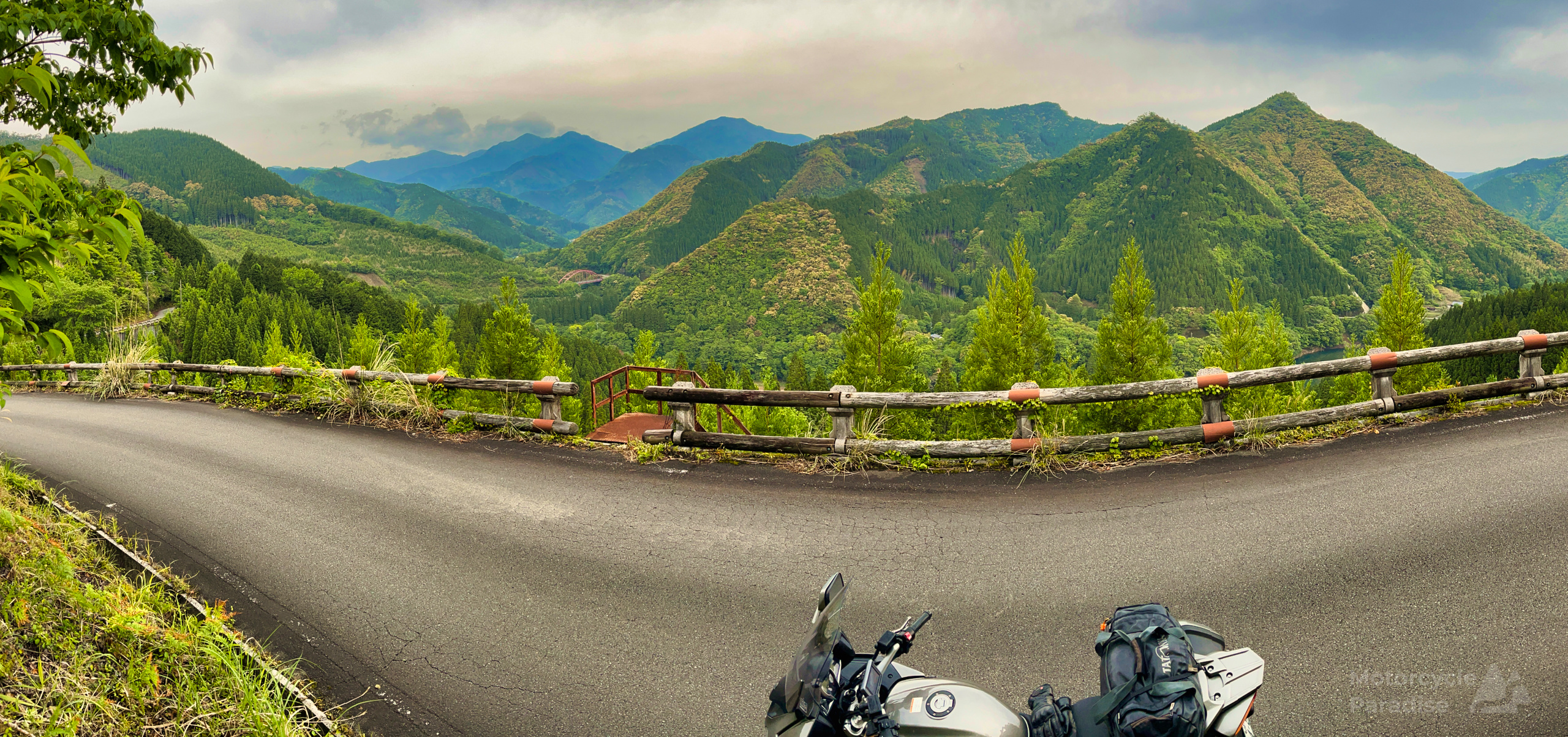 A beautiful area even in this washed out light – imagine how it will be on a fine day! Stopping at the only shop in that valley I got a couple of onigiri (rice balls) and became the talk of the village. This is the Japan I like so much.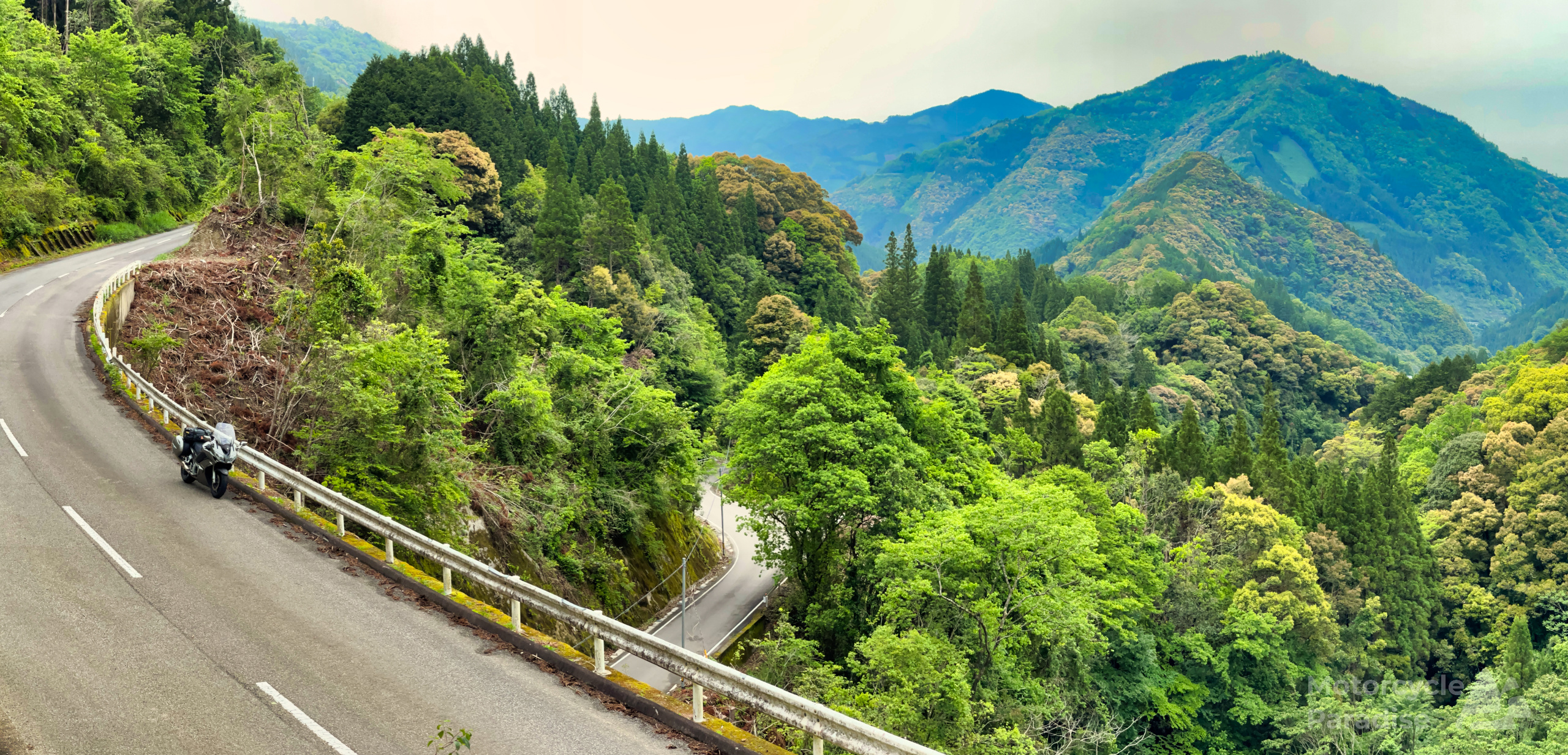 There is a no name road here marked as incomplete on Google maps but I sense it is worth a look and am again rewarded with a excellent mountain ride connecting two villages.
The way out of this remote area is via a long tunnel. I have been caught a few times with tunnels closed but today am in luck.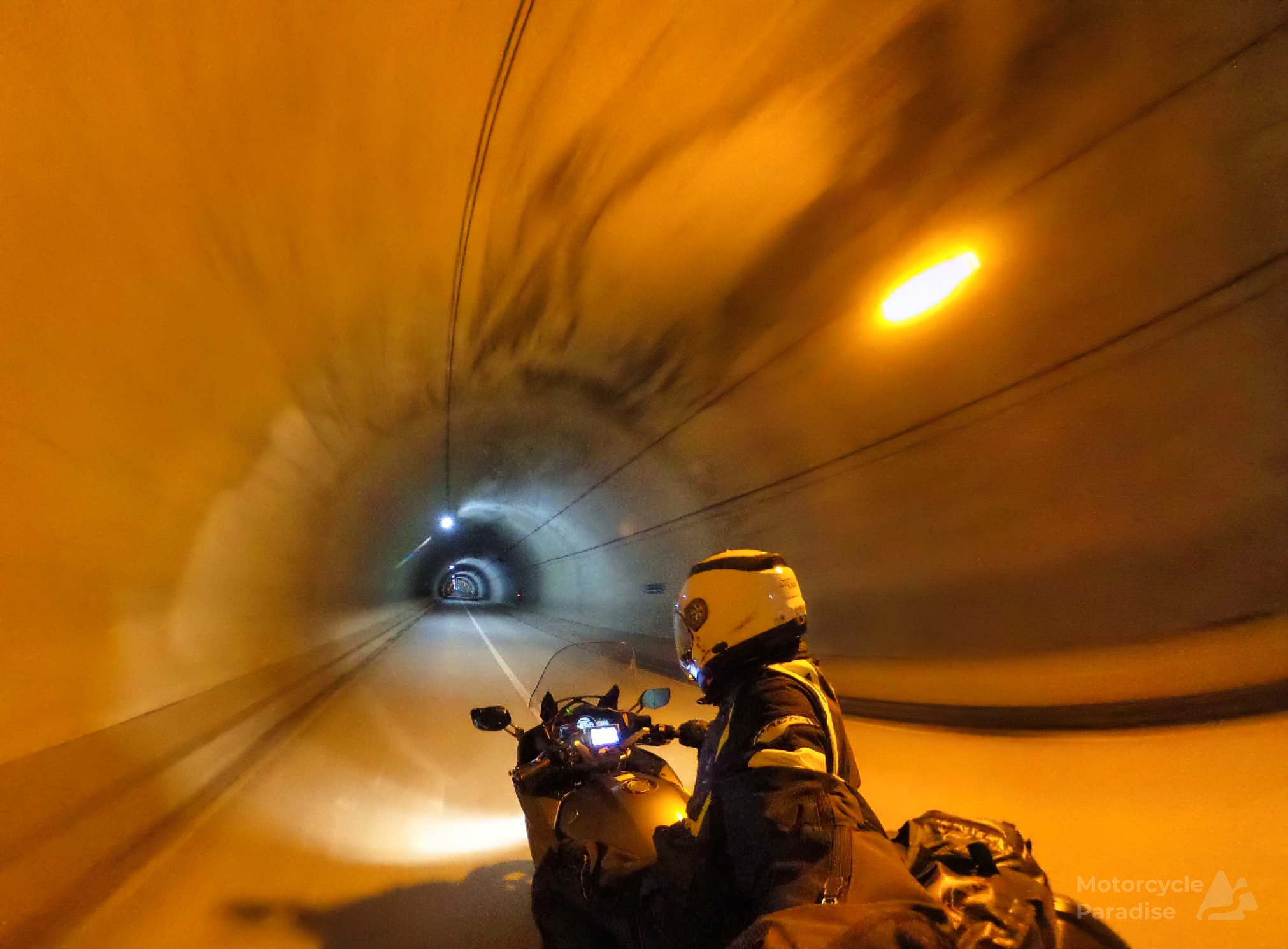 I revisit the Morotsuka mountain skyline. Another gem of a road hidden on Google maps. There is a lot I could explore off this road but today the weather does not invite it.

Whilst no amount of photo editing can help the riding itself was superb.

I hope you get an idea of how grand this region is despite the conditions. Miyazaki is not often talked about for riding but it should be.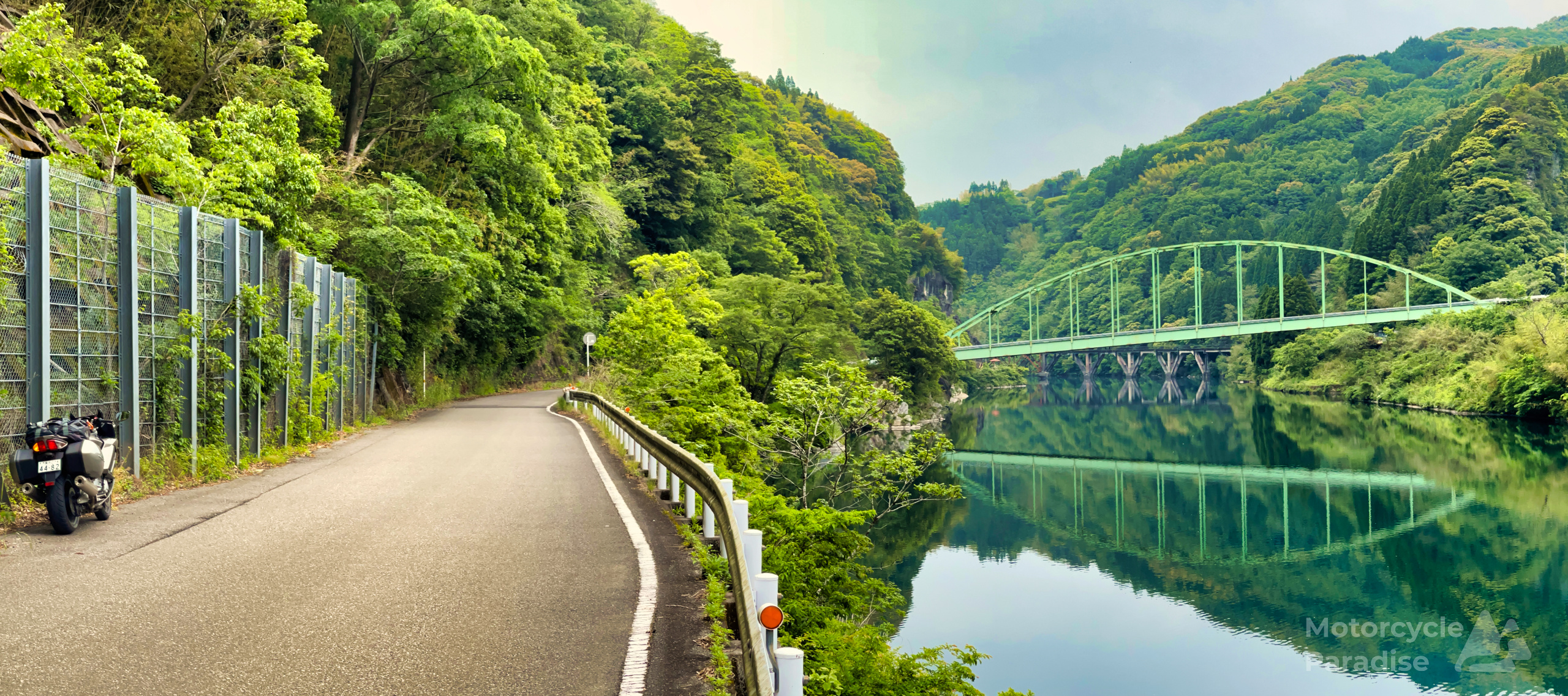 Gray skies are good for one sort of photo. Reflections. I'm down in the valley here before making my way to another gorge.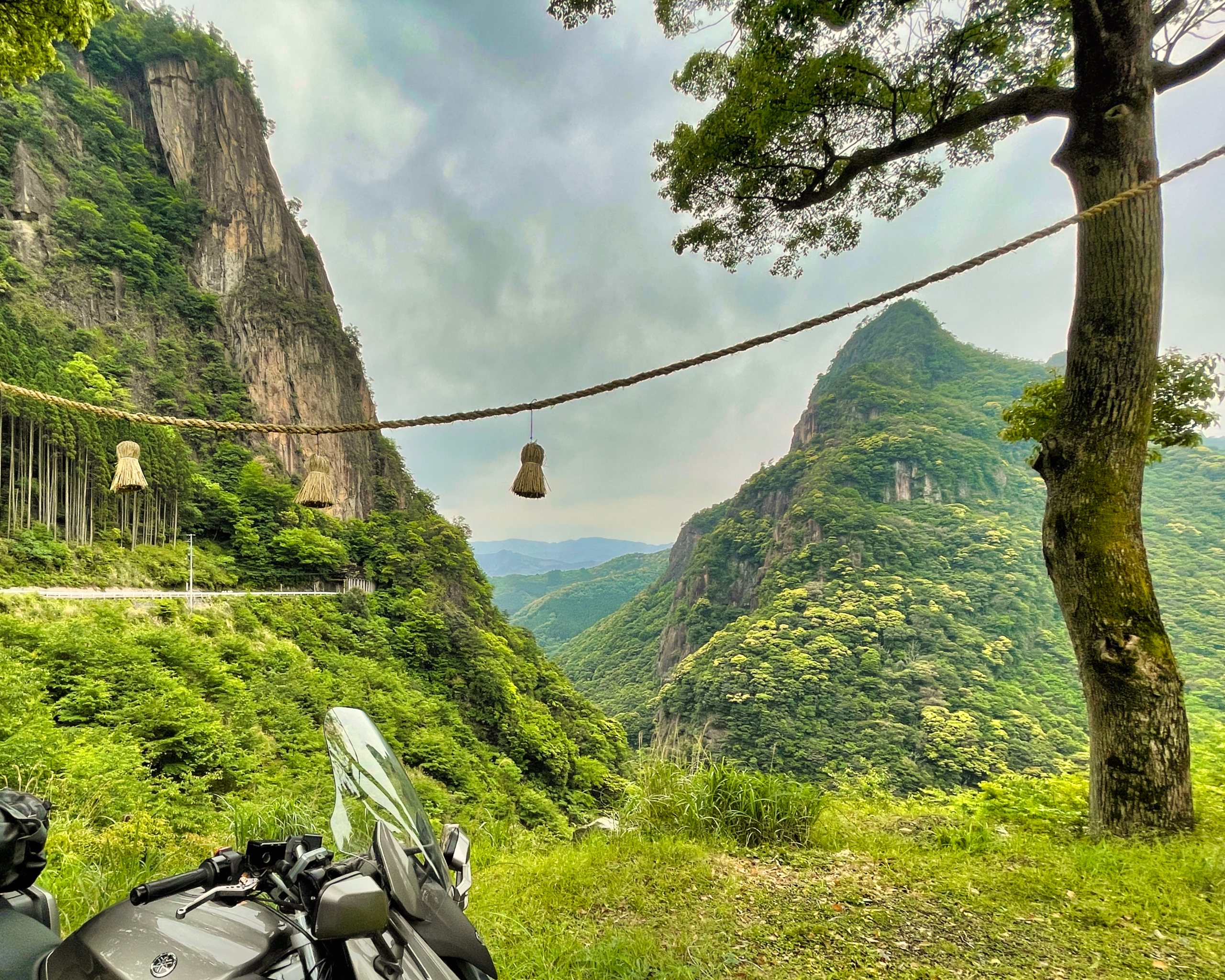 I want to show you what this spot is like in decent weather so below I have linked a 360 image from Google maps you can enlarge and pan.
I'll come back and devote a few days to here in future. I envision doing more riding like that. Picking a base and exploring. That scenario might permit my moving to a different type of bike?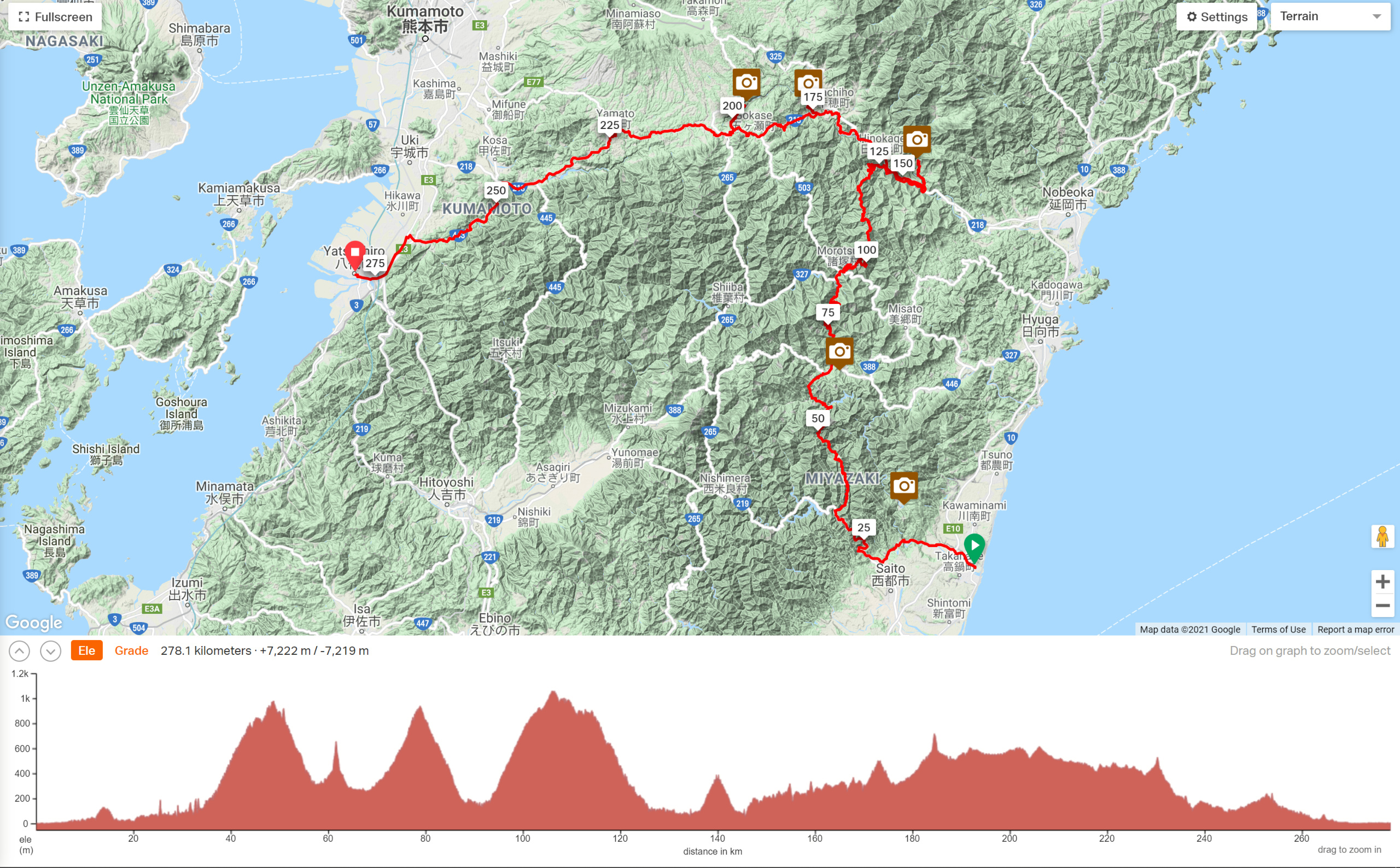 I visited a couple of other viewpoints this afternoon but the weather was poor. Looking for a 360 image on Google maps to share reveals not every location photographs better from a drone.
Another location I will return to explore a later date.
It is hazy for day 6. I'm happy about that as I am revisiting a favourite. Amakusa.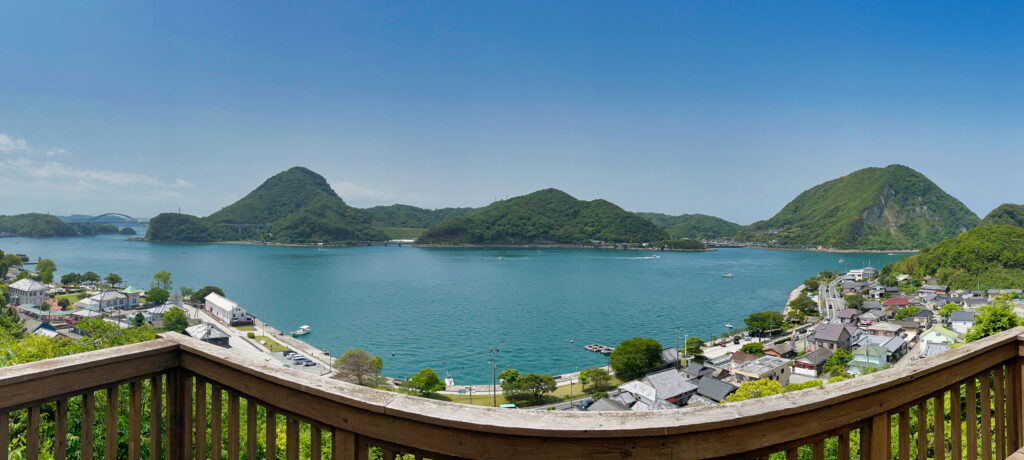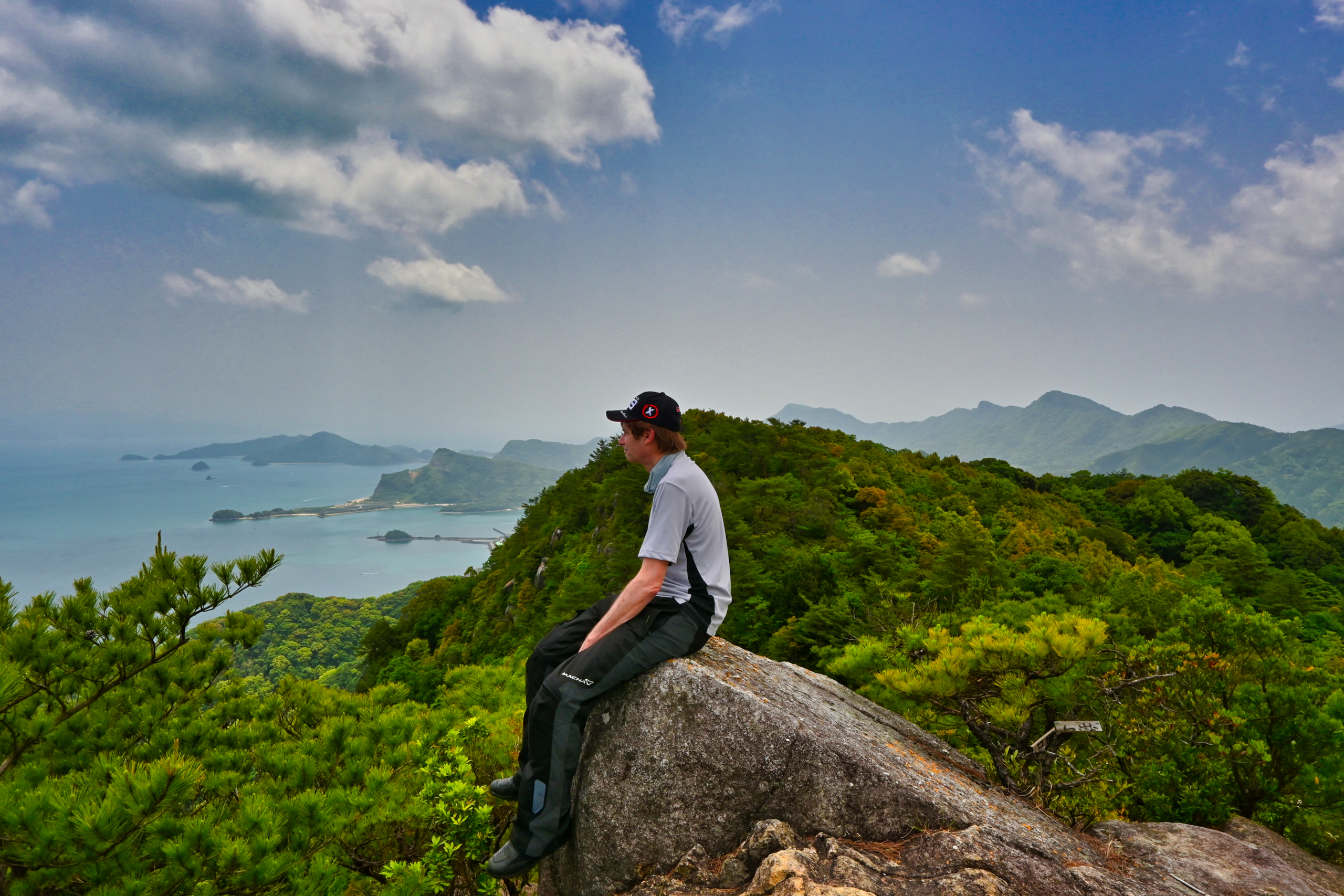 I hike up to one of the viewpoints in this area thus foolishly aggravating a knee injury I just spent weeks nursing better for this trip (from my youth riding moto-x bikes). But what a view!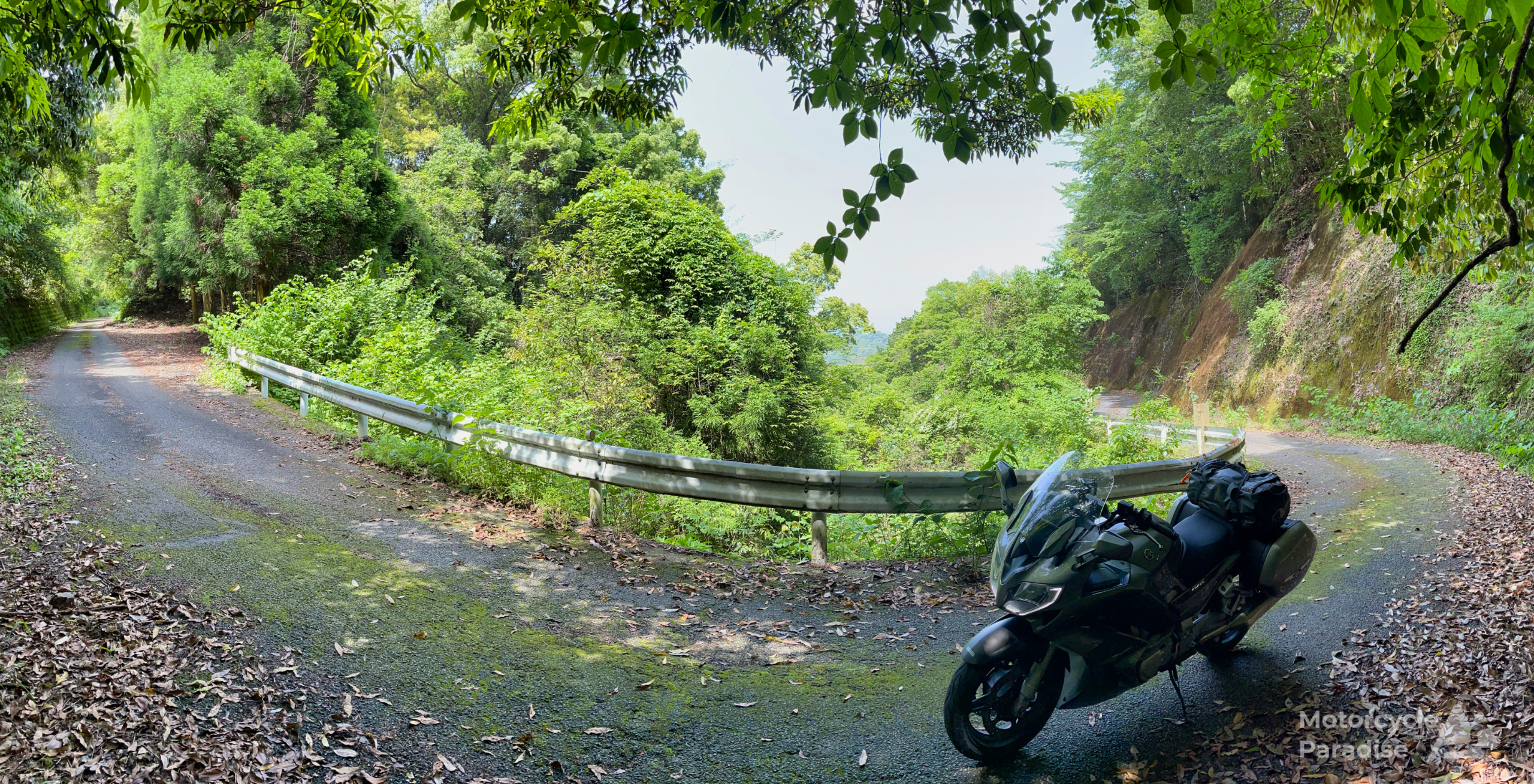 Nice weather means I can explore more back roads. I don't need an ADV bike as long as road is sealed and almost everything in Japan is but the return of engine and clutch Gremlins to my FJR1300 makes me ponder a change.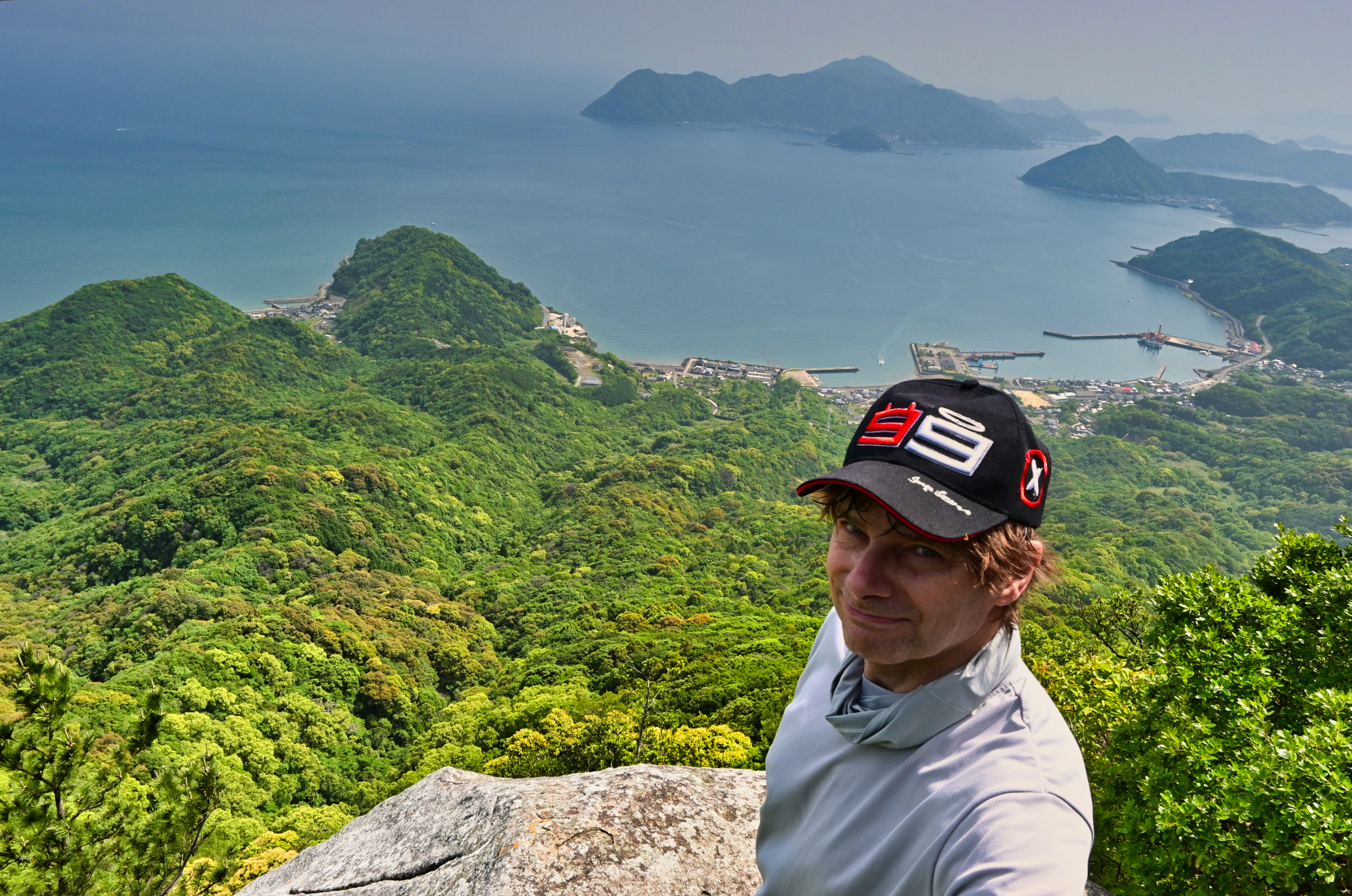 A vista I have posted previously but actually a different rock, this one called lovers leap.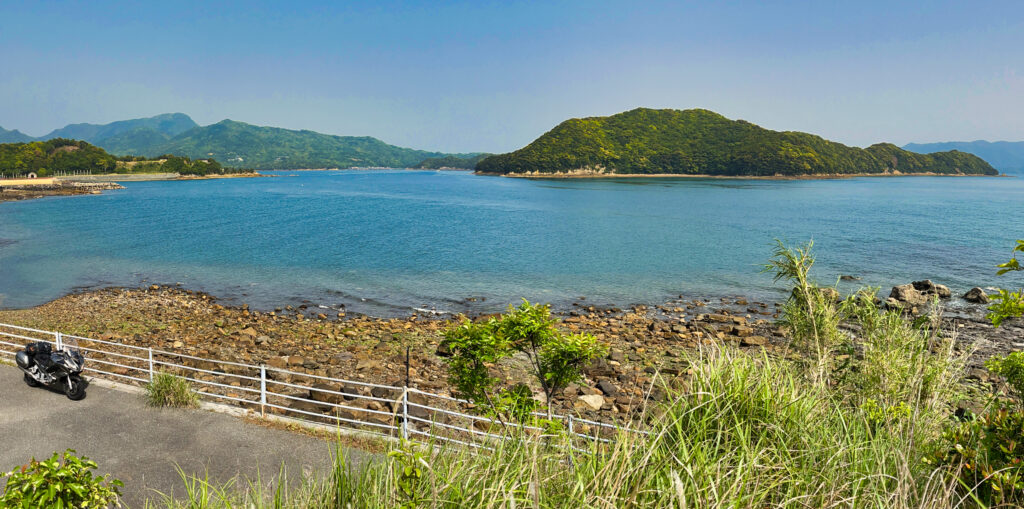 Fantastic day, love this region. I was planning to stay longer and explore the islands but the monsoon was officially announced as having started in Kagoshima and is heading my way tomorrow.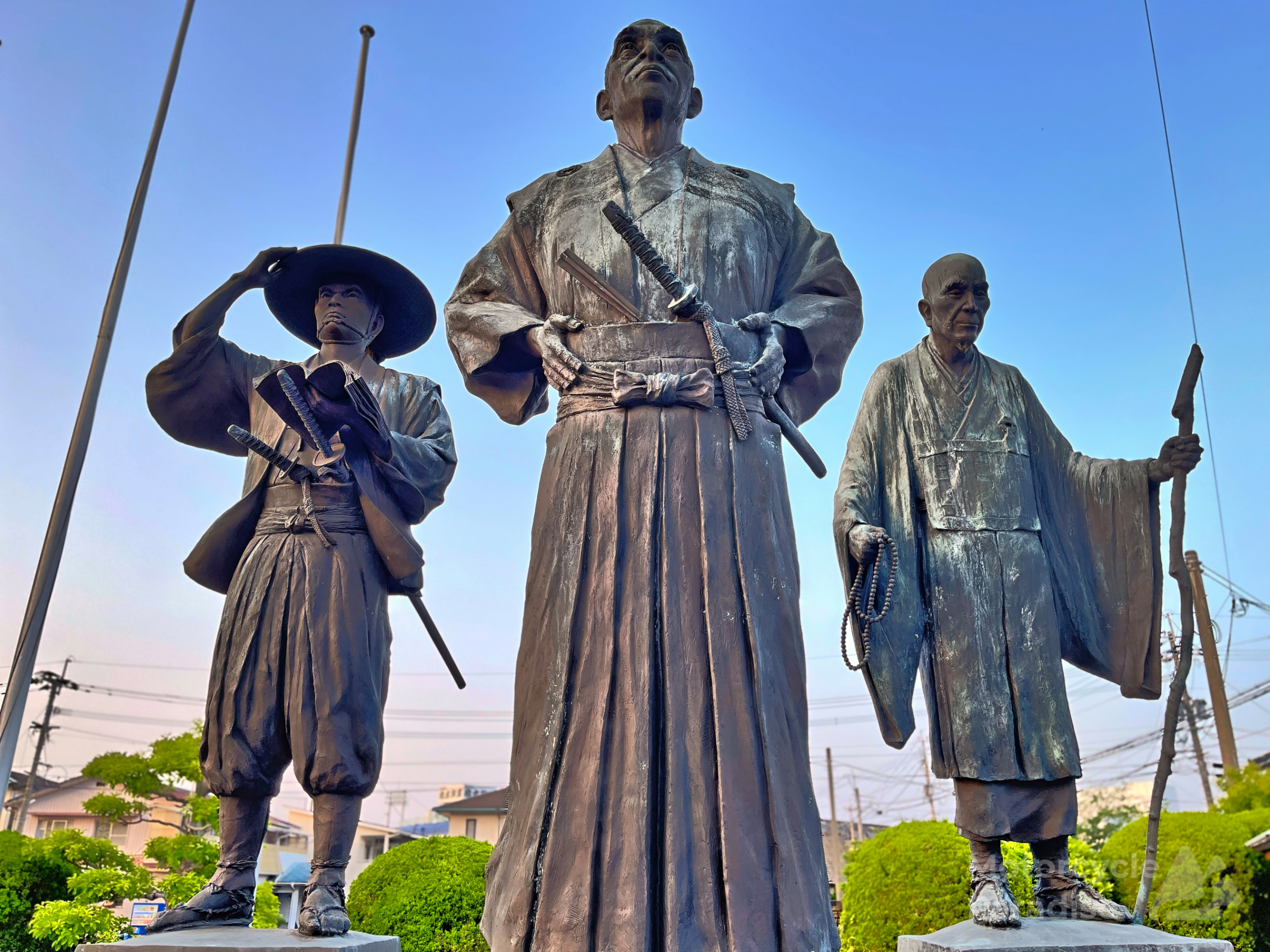 My original plan includes taking a ferry to Hokkaido in a couple of weeks so I will try bring that forward. The weather up there appears fine and I think I can move north in front of the monsoon.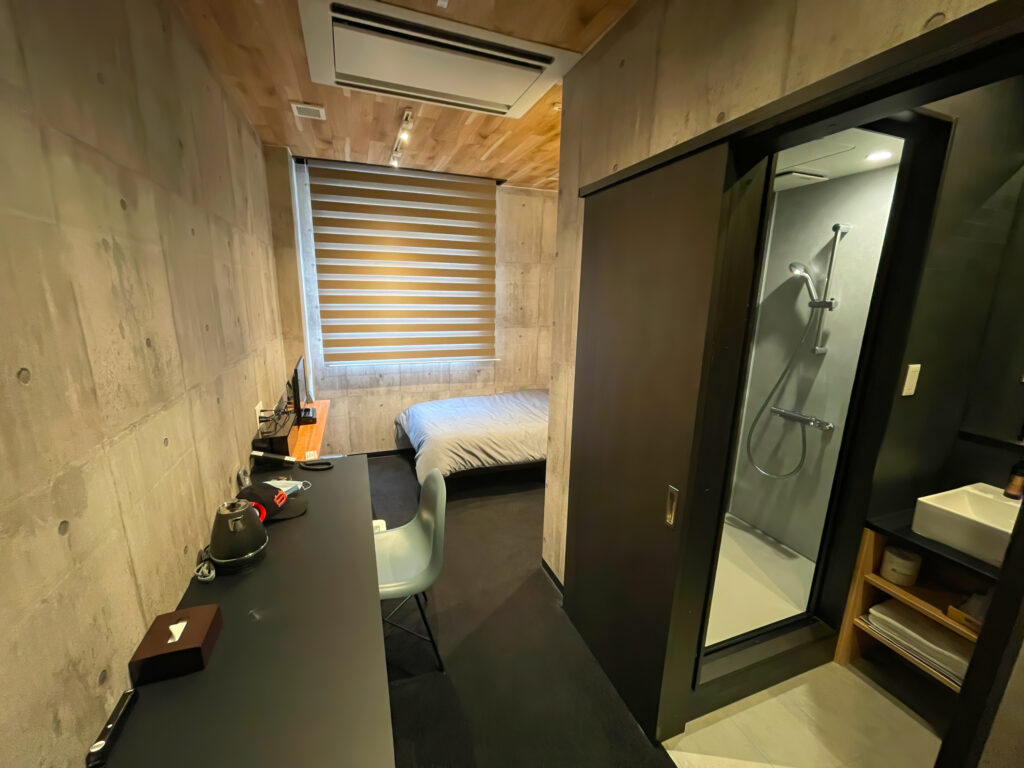 The hotel I frequent in Amakusa has finished their renovations. Interesting wallpaper looks like concrete.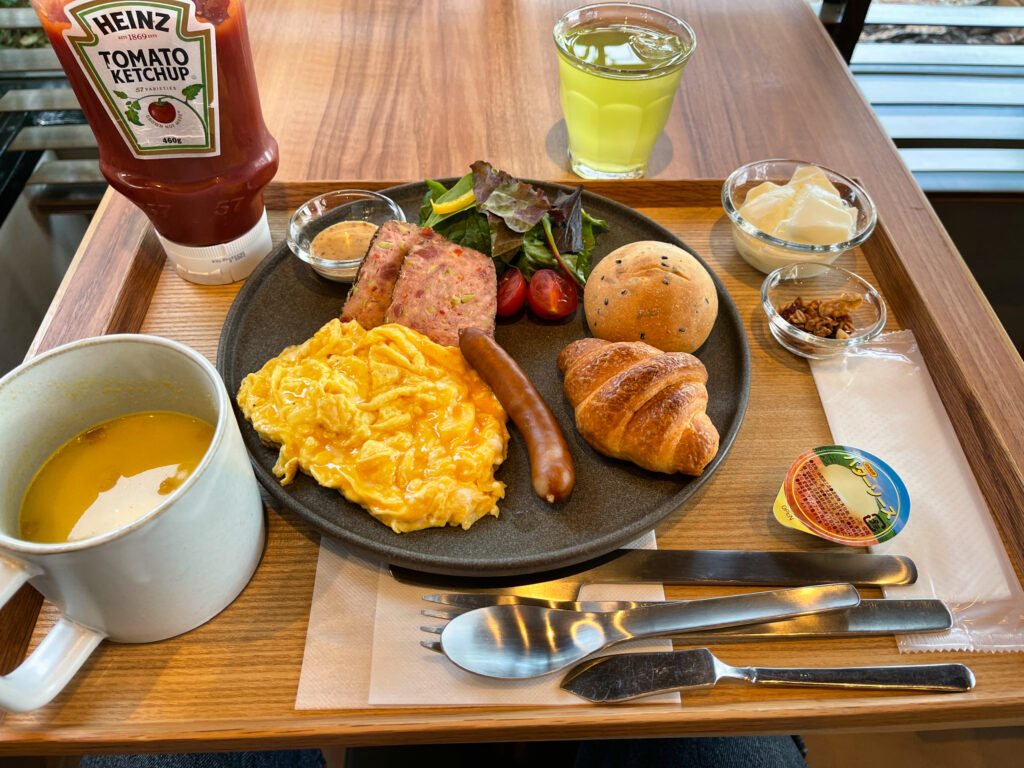 After a nice breakfast I set off to cross Kyushu. I feel sad to cancel a large portion of the tour – but then a sense of adventure about what new things I might encounter setting my route daily per the weather.