There has been much written about the Yamaha MT-07 already but having enjoyed four days touring on this bike I shall add a few thoughts all the same.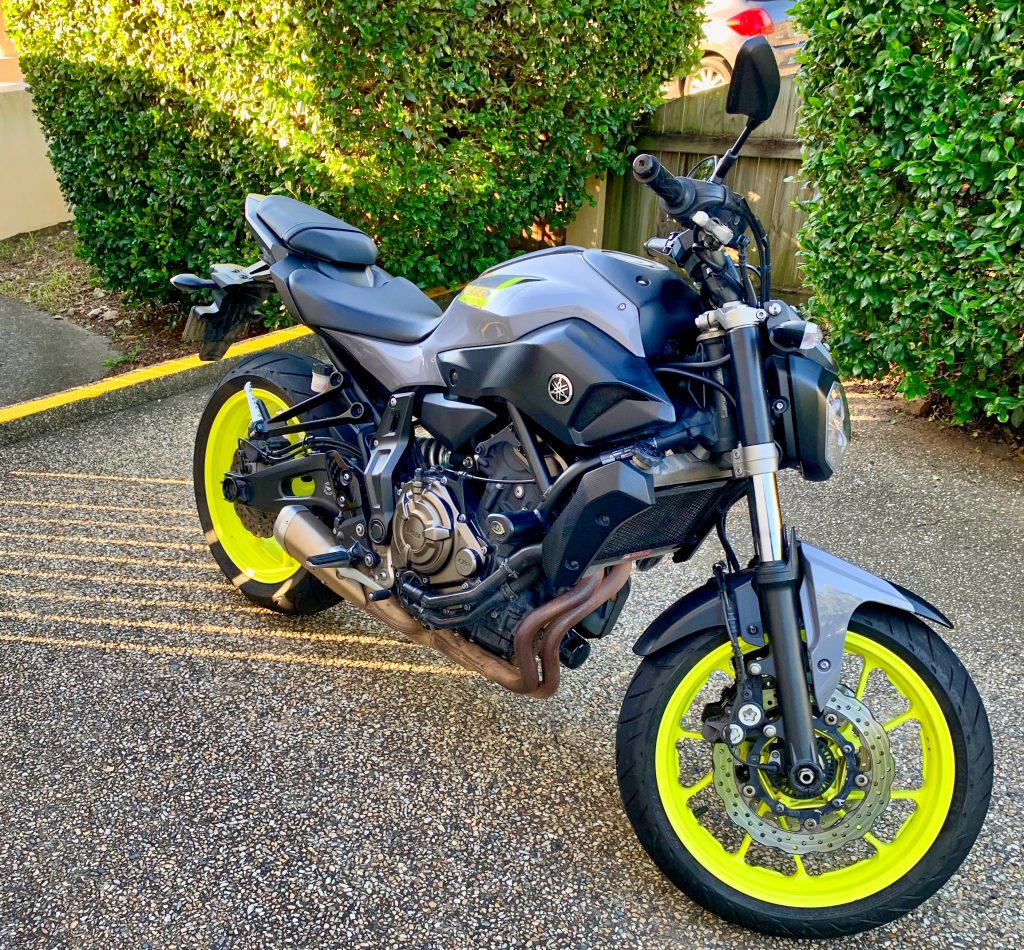 What struck me first is how compact the bike is, it felt like a toy compared to my QE2 size touring bike. Next would be how easy it was to ride. This has to be one of the most confidence inspiring motorcycles I have ridden, I felt at ease within seconds. It changes direction with the slightest input yet always feels stable and it can be turned on a dime anywhere without a second thought.
The engine deserves all the praise it gets. I am not normally a fan of parallel twins but the 270 crank makes a world of difference compared to the Kawasaki ER 650 twin or Honda's CB500/NC750 twin. The engine has a playful nature to it and just the right amount of power for street riding. I'd even go so far to say I like it better than the bigger 3 cylinder in the MT-09 because you can use more of this engine more of the time. I know I go on about that concept a lot but with the harsh penalties these days unless you have spiderman sense for which crest or bend beyond lies a police trap it is difficult to open up more powerful engines.
On the other hand I don't find the MT-07 an appealing bike visually, nor any of the MT series but I do like the XSR versions of this and the MT-09 with their neo retro look. The XSR whilst largely the same also adds taller and more generous seating which would be most welcome as the MT-07 did feel a touch cramped in its seat to peg room. I was slightly surprised not to find the usual Yamaha switch gear on this bike but no trouble with the smaller items. Also odd the fuel gauge would randomly drop half a tank or drop to empty then reset next time I stopped. No problem I reverted to using the trip meter.
It lacks any wind protection but still did remarkably well although I was not spending extended times at highway speed. You can get screens and that would be a great addition. If it is anything like the parallel twins I have ridden in Thailand then freeing up the exhaust with a aftermarket muffler would be welcome improvement in many aspects. The fuel range seemed to be about 240km to reserve – I was never really sure with the unpredictable fuel readout. The instrumentation otherwise was fine and whilst compact gave all the info.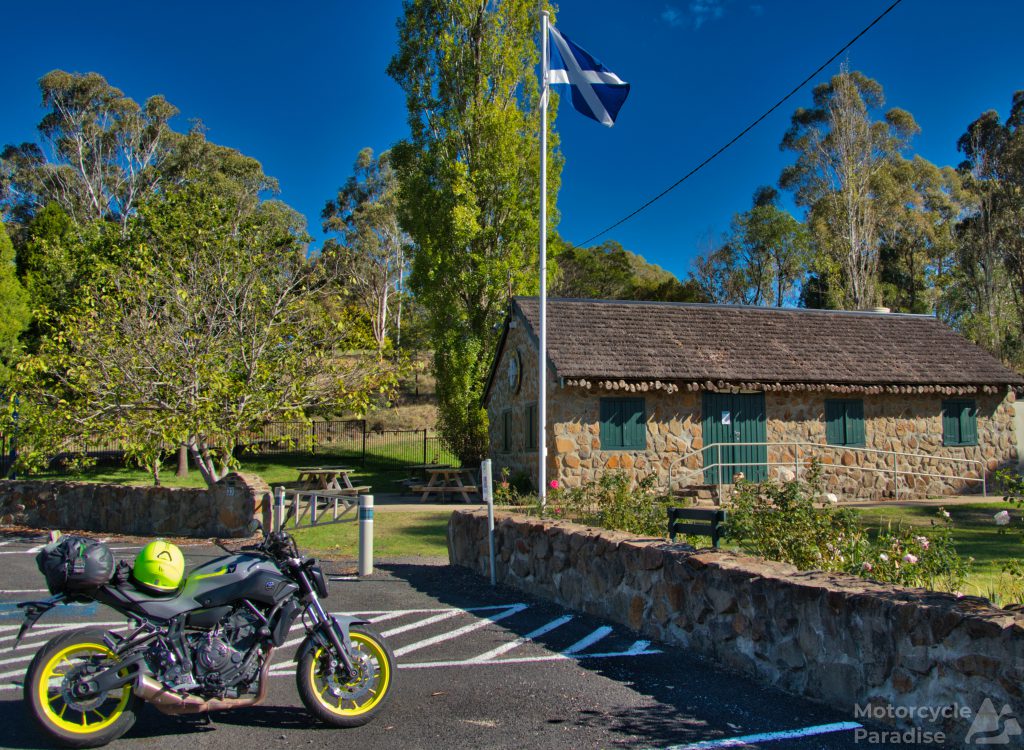 Perhaps for touring the Tracer version would be better but the high riding long travel suspension of ADV bikes changes the way they feel when cornering significantly. This and the Fazer 800 I rode in Spain are much more fun to corner albeit at the cost of some comfort and leg room. You certainly do not need the ADV styling to ride unsealed roads, I had no problems on two days visiting some dirt roads. Lower to the ground bikes IMO are easier to ride on gravel than high riding models (if fitted with 17″ road wheels). Once you go up to bigger wheels and dual purpose tyres then the high riding bikes move in front but not if they weigh a tonne, then a simple light bike with basic suspension and tyres will still be easier and often more capable – as those videos on Youtube showing the guy on a 150cc Chinese bike fording a river with ease while the KTM/BMW big bikes struggle prove.
I ride many bikes with single front disk which still manage to do the job so the twin rotor setup on this was more than ample for me. Fit and finish all usual Yamaha quality as far as I could see. This was a rental bike and had obviously seen many rides and km but still looked good, rode well and gave me no problems. This is considered a beginners bike in Australia but zero reason to think that way. Renting less expensive bikes everywhere I go has proven that more is not always better and with a few minor tweaks this is another bike that would do all I need.