Continuing my ride in the New England Tablelands on the MT-07 I depart Uralla with no firm route because the weather forecasts have been rain on the coast but decide to ride to Dorrigo then see what it is like.
I arrive Armidale with the sun already a little high and harsh to photograph the historic town centre but this has to be the best name for a craft beer brewery I have seen on this trip so far.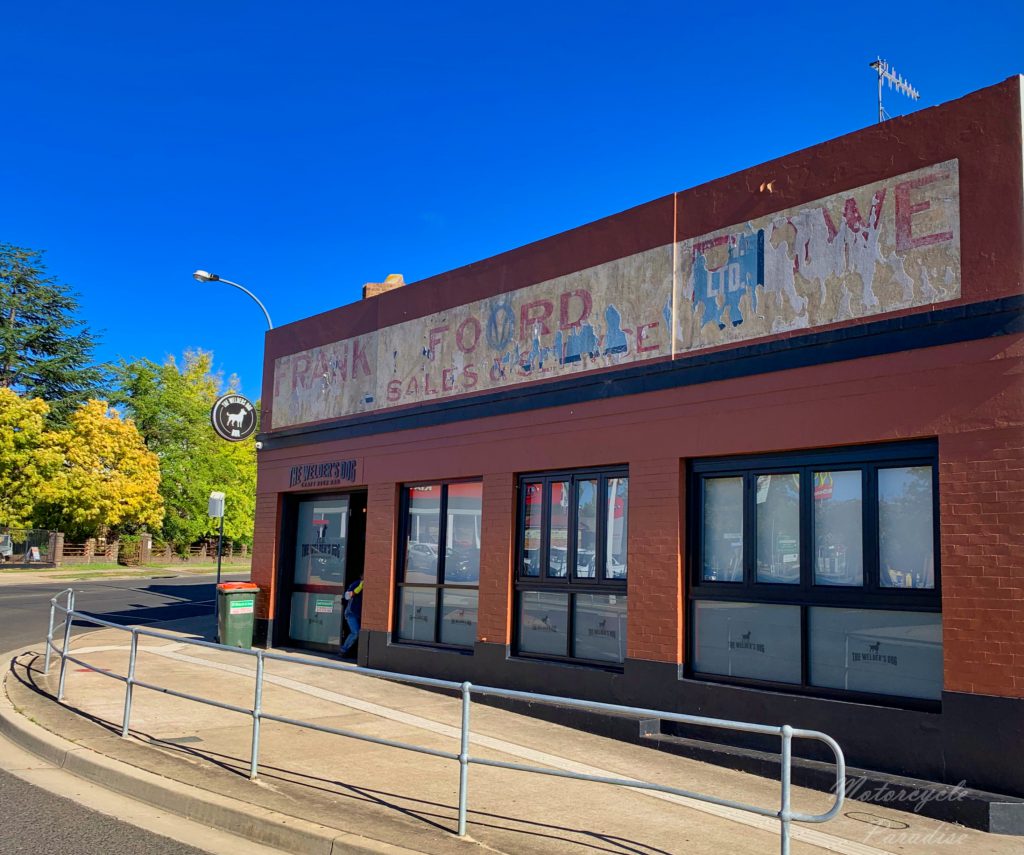 Very imposing school, you could be excused for wondering where you are.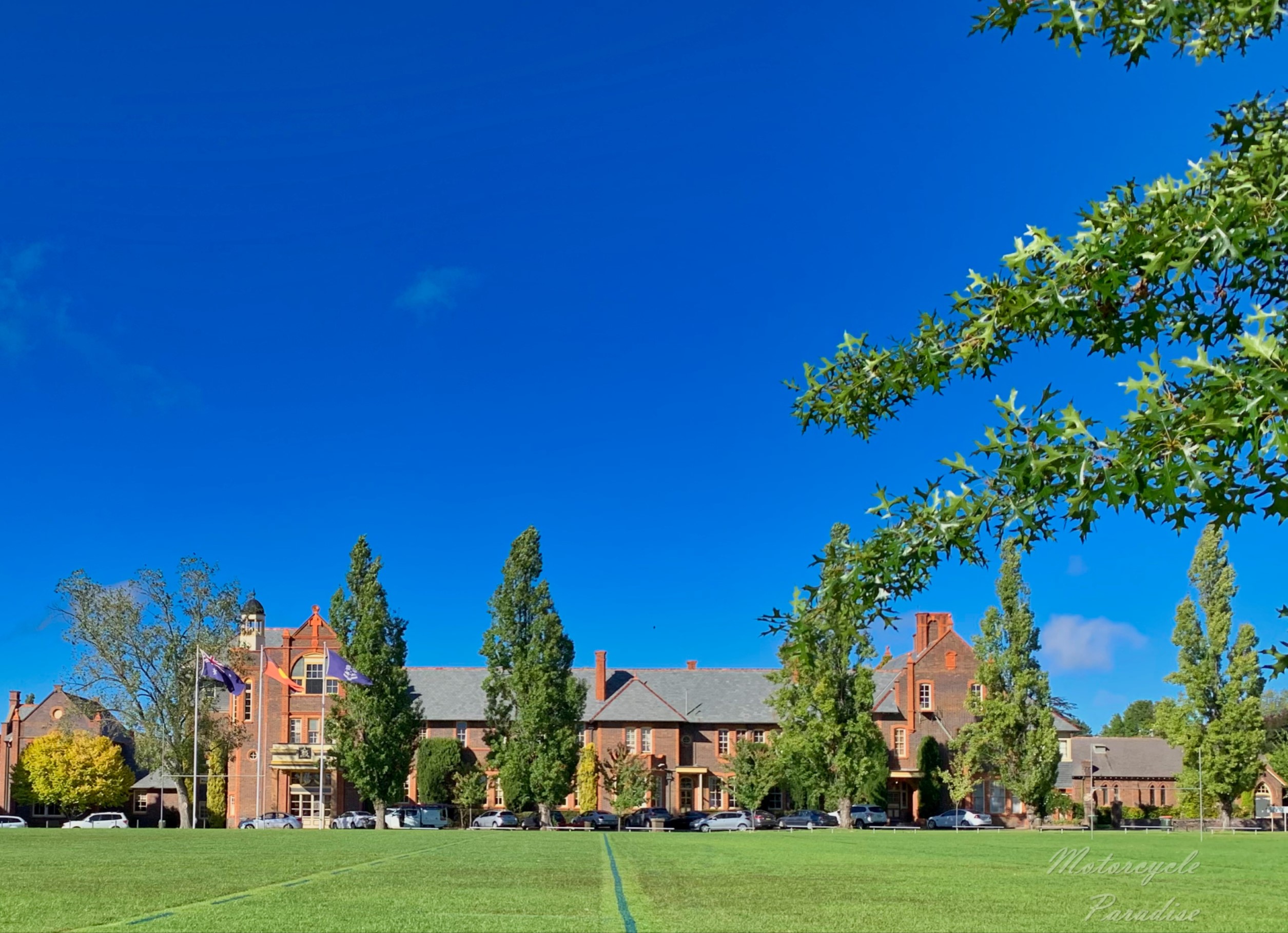 The Wollomombi Falls were dry and the view platform has been closed off so I thought I would revisit Point Lookout instead. I turned off then just short way in encountered heaps of kangaroos. It is about 30km round trip on soft loam type unsealed road which I don't mind but the surface gives you no chance to brake hard or evade Skippy so I turned around.
I don't mind these guys crossing my path, very slow and predictable.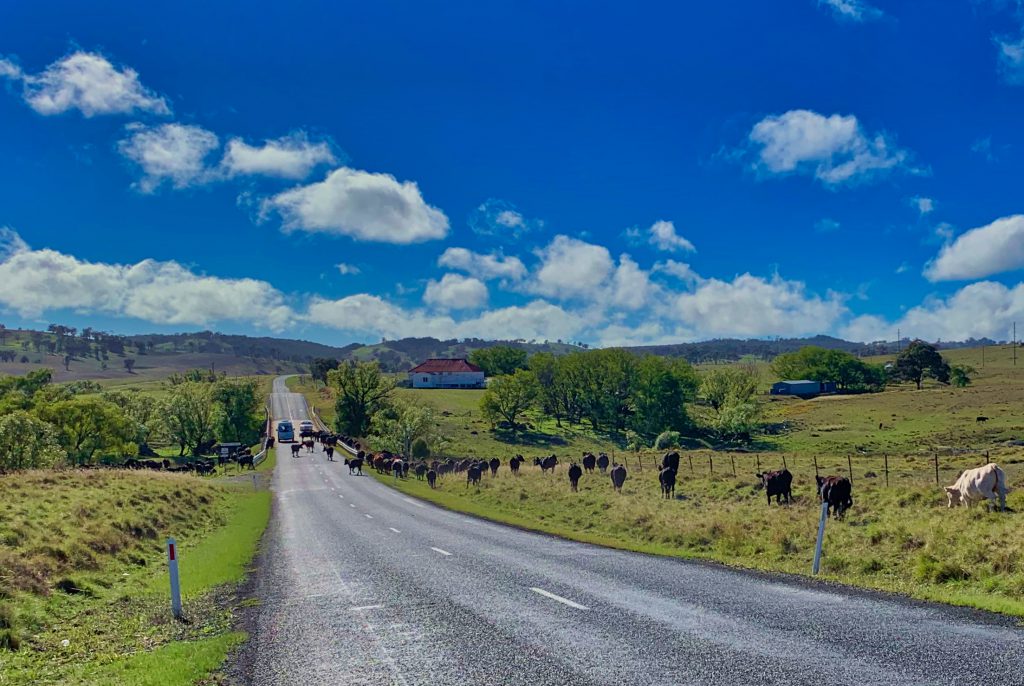 I have always called the Oxley the best ride in Australia but I am going to change that to the Waterfall way because not only does it have great curves it also has many changes in elevation and fantastic views. When you think it runs from the coast up two mountain climbs with all the things to see along the way to Armidale it is a incredible road.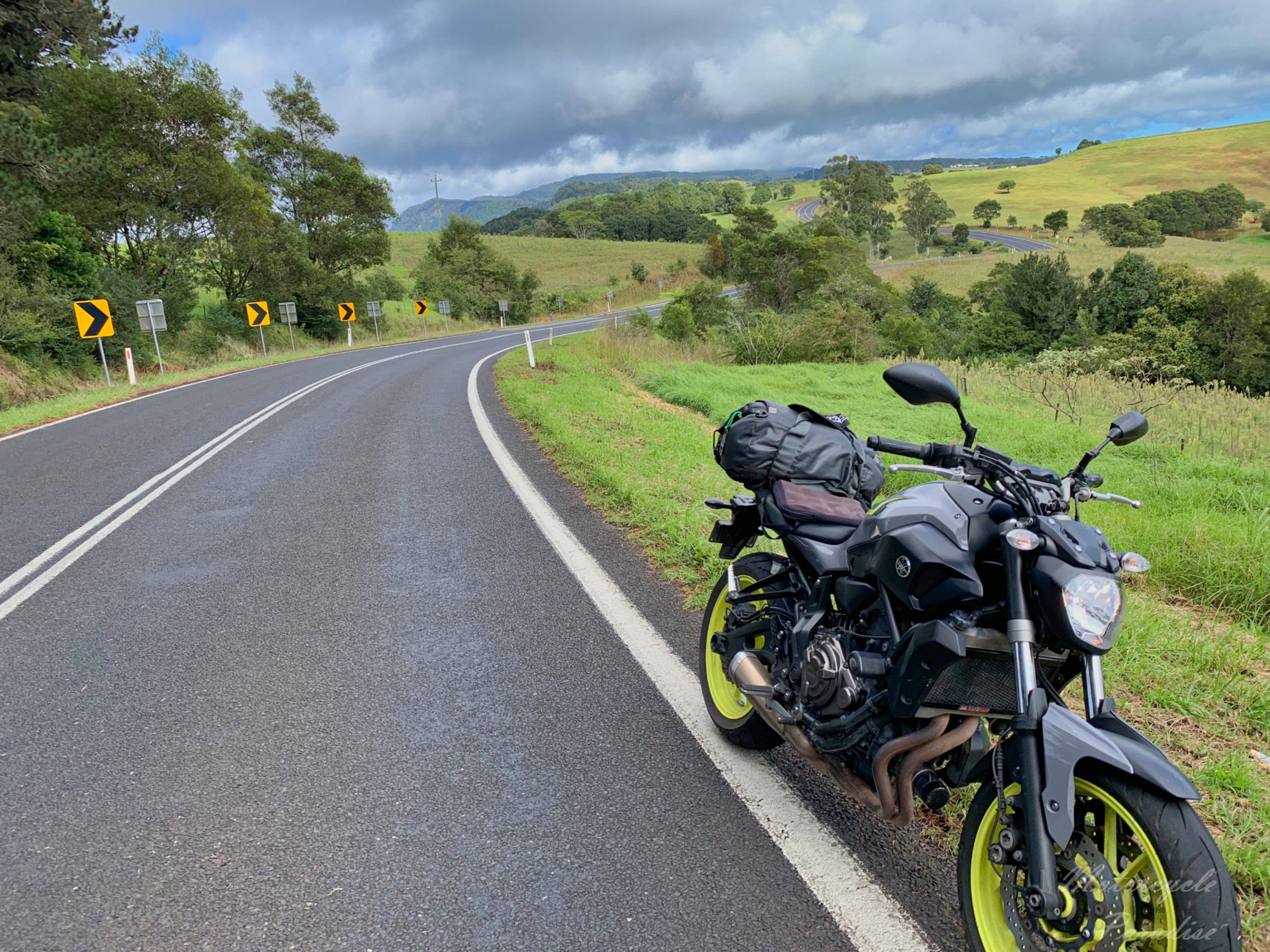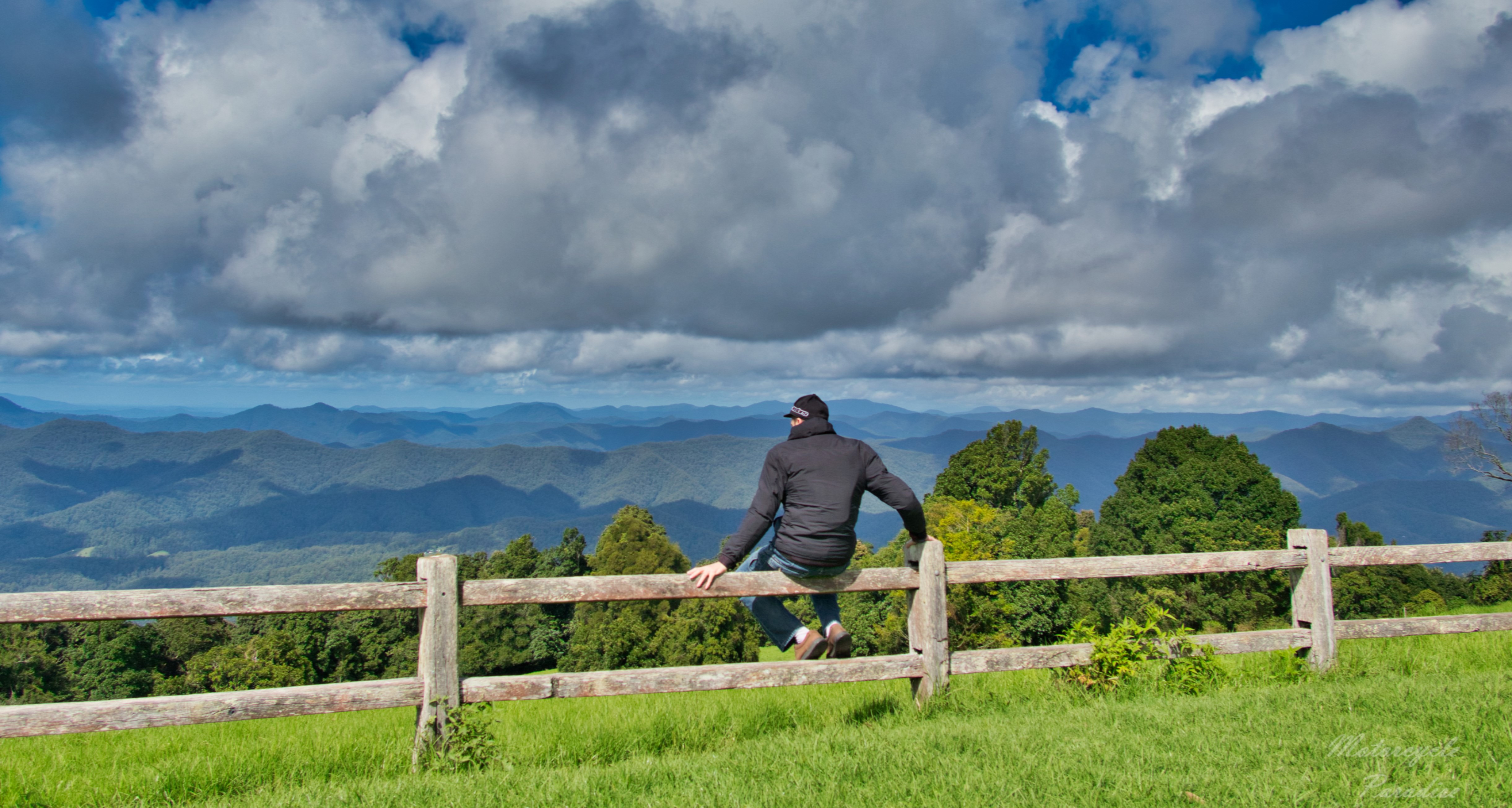 The roads were damp at the top of the range with showers down on the coast so I turned around there and rode back via North Dorrigo.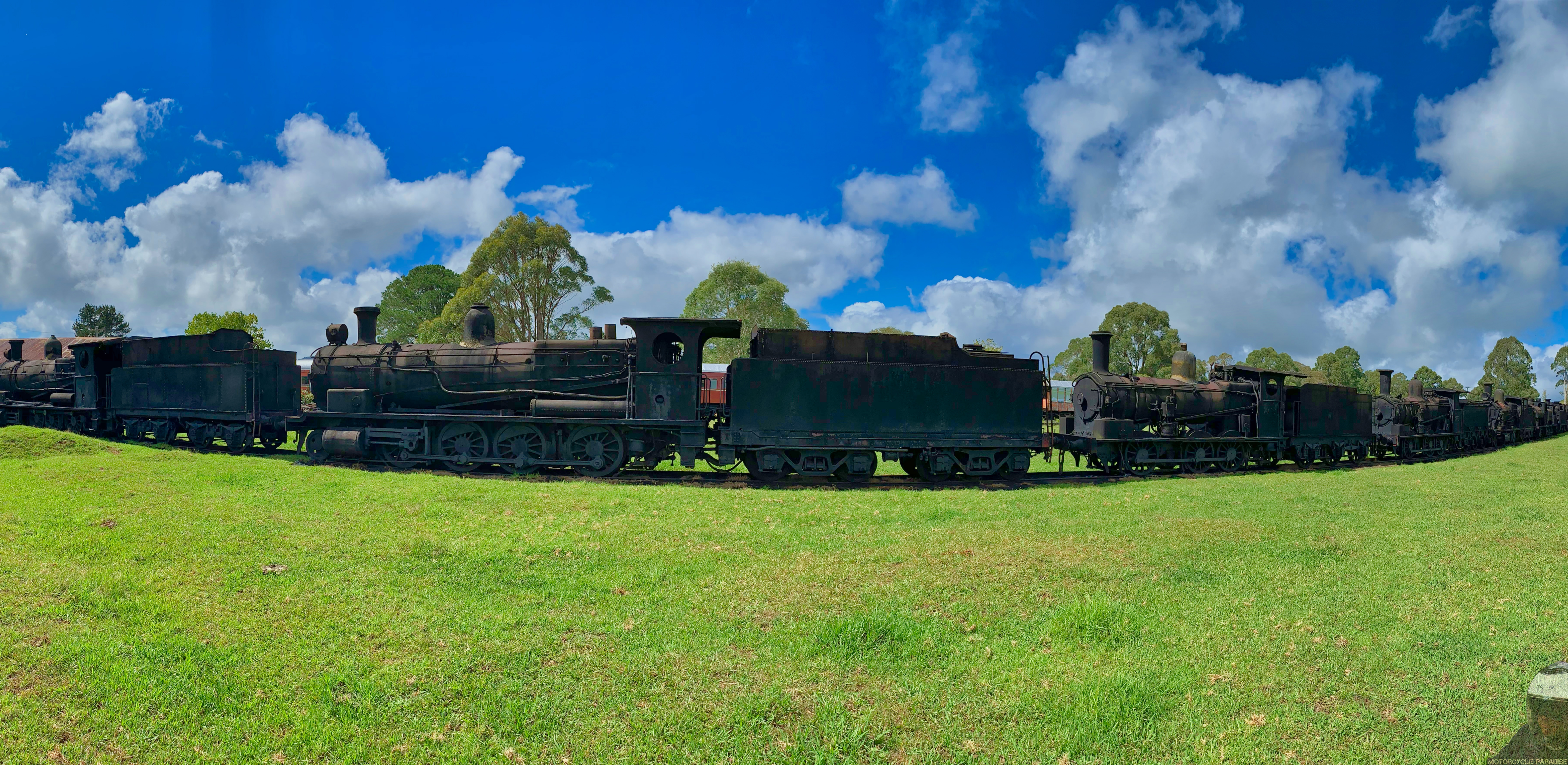 You don't need to travel to Bolivia to see a train graveyard, we have one right here. (albeit grossly underutilized)
I decided I would ride on to Grafton as looked dry. They are upgrading much of the old road after Clouds Creek towards Nymboida – that crappy narrow section is all new surveying, not finished yet but will be excellent ride when complete. The pub at Nymbodia seems to have been closed for awhile, I was going to have lunch there as it had been good in the past. I stopped instead at Courts Crossing pub but it was full of Aussie bogans and the food was lousy. Avoid.
I cannot recall ever seeing the Mann river valley this green.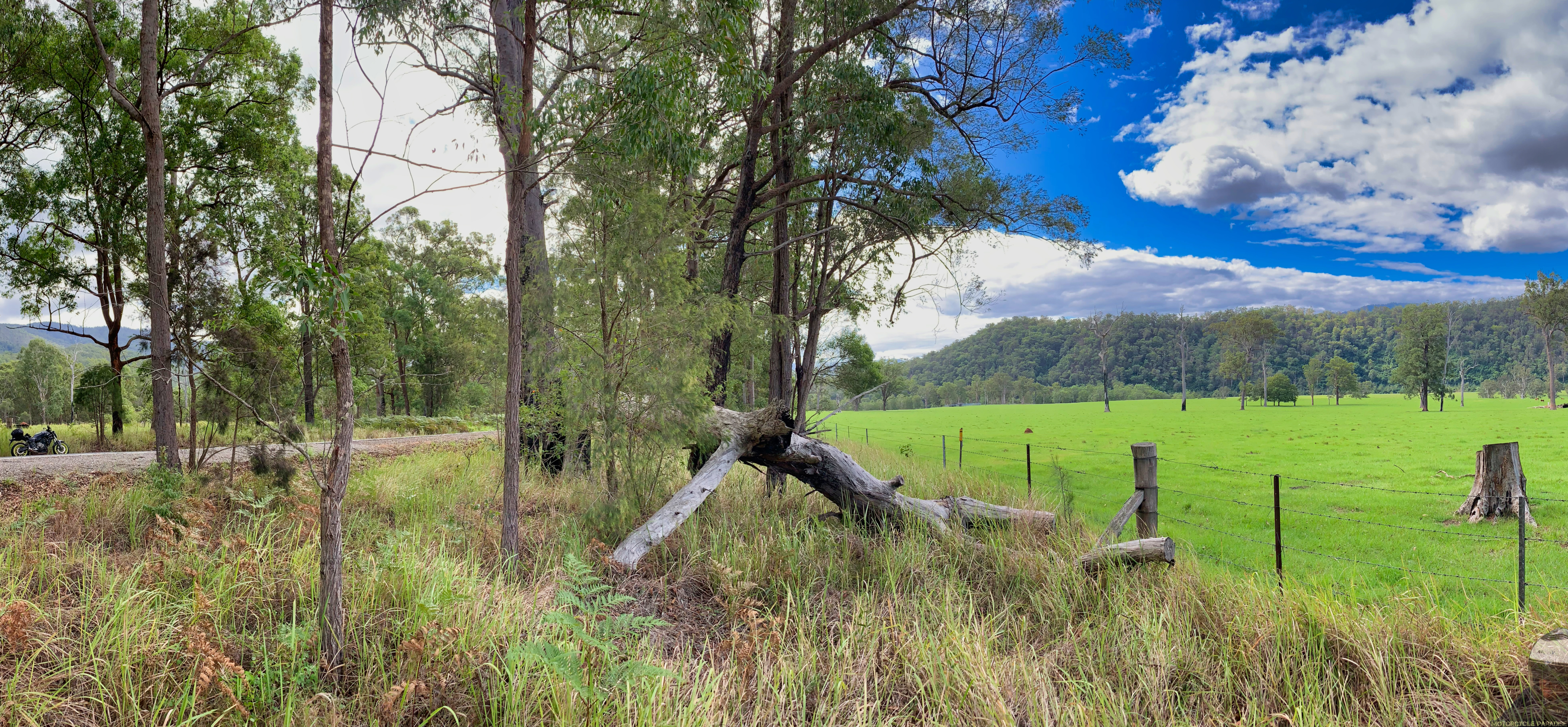 A little damp on the range but that was ok I am in no hurry. I revisited a favourite, Raspberry viewpoint.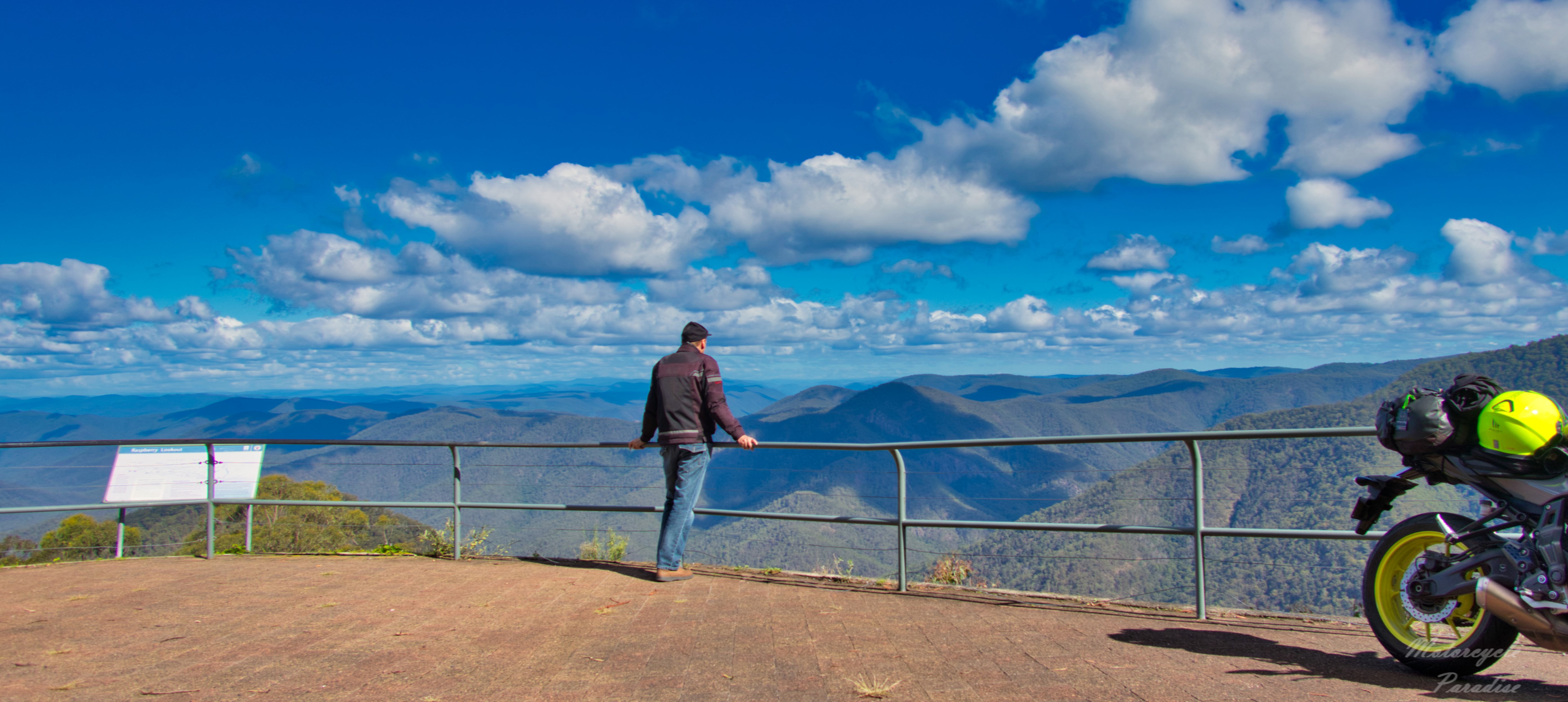 Little drier once on the tablelands. The cool climate of the high country suits sheep farming.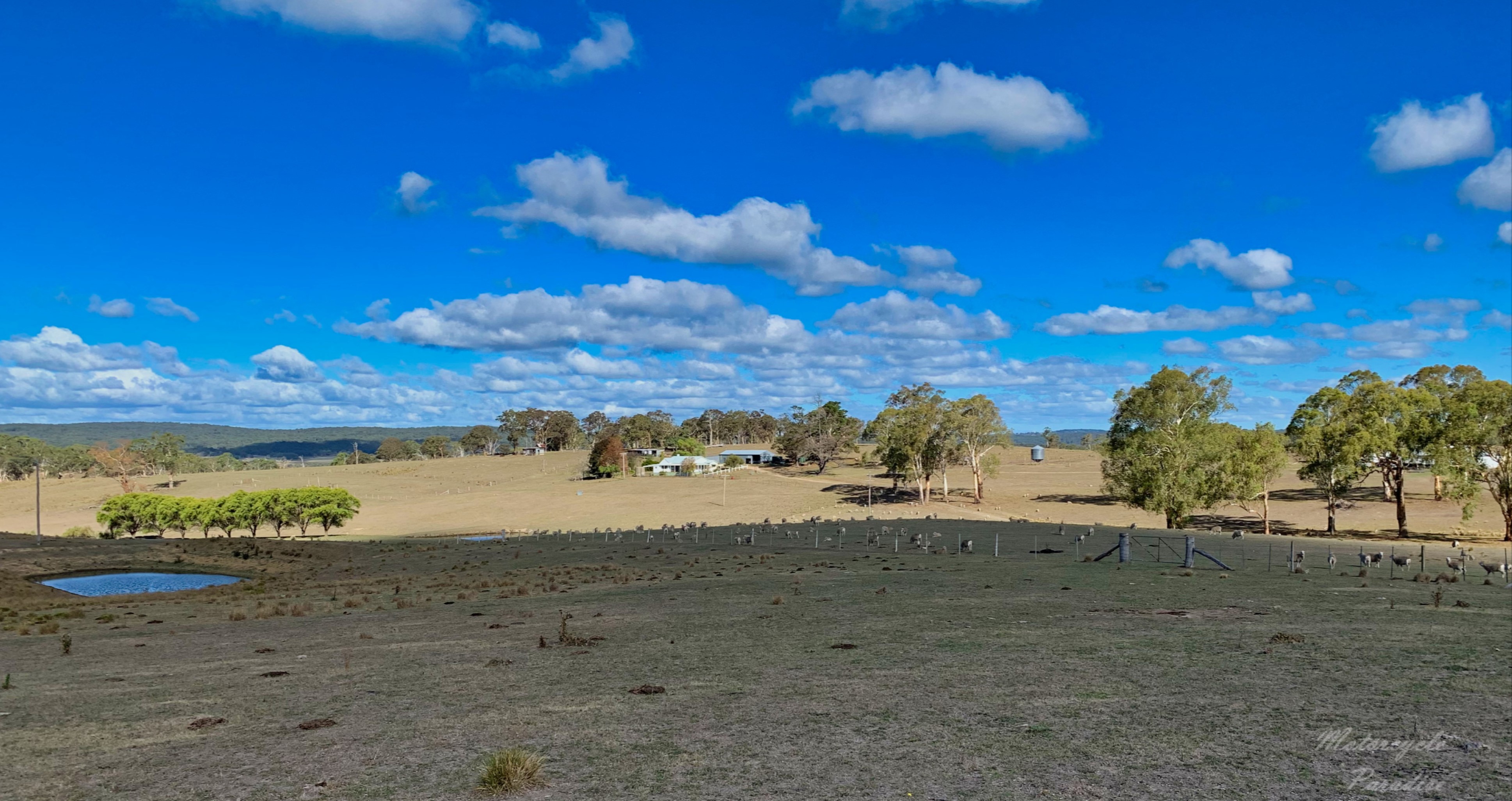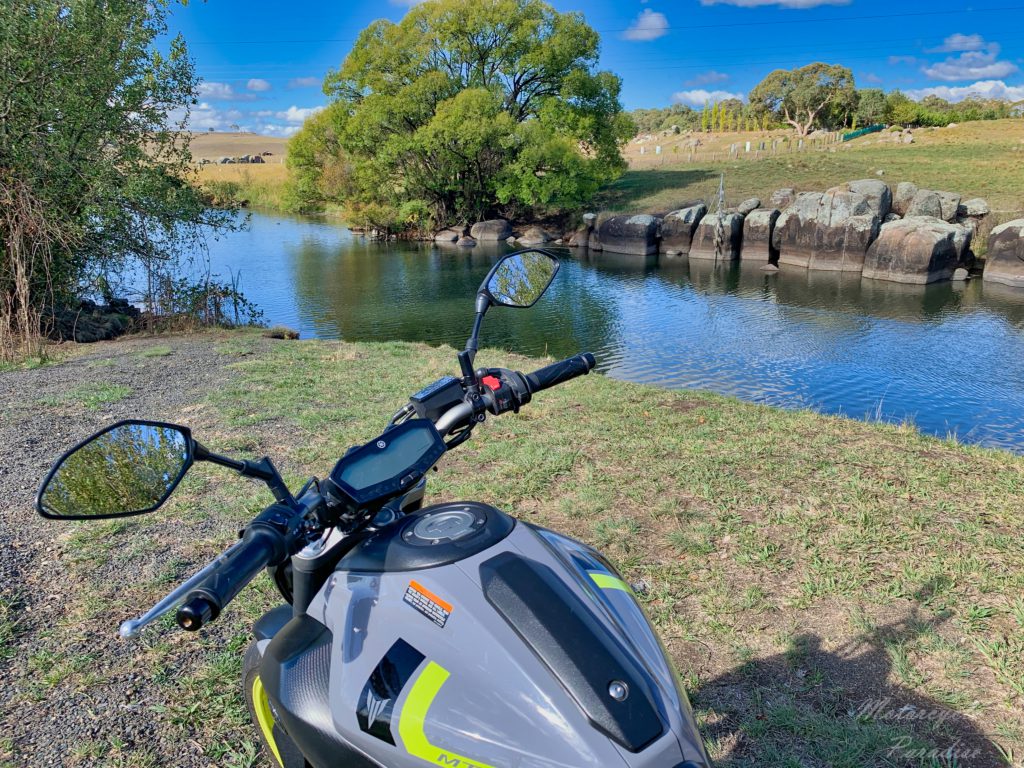 Nice to have spare time today to stop and enjoy the scenery that often features granite boulders. Then it was a smooth ride into 'Celtic Country'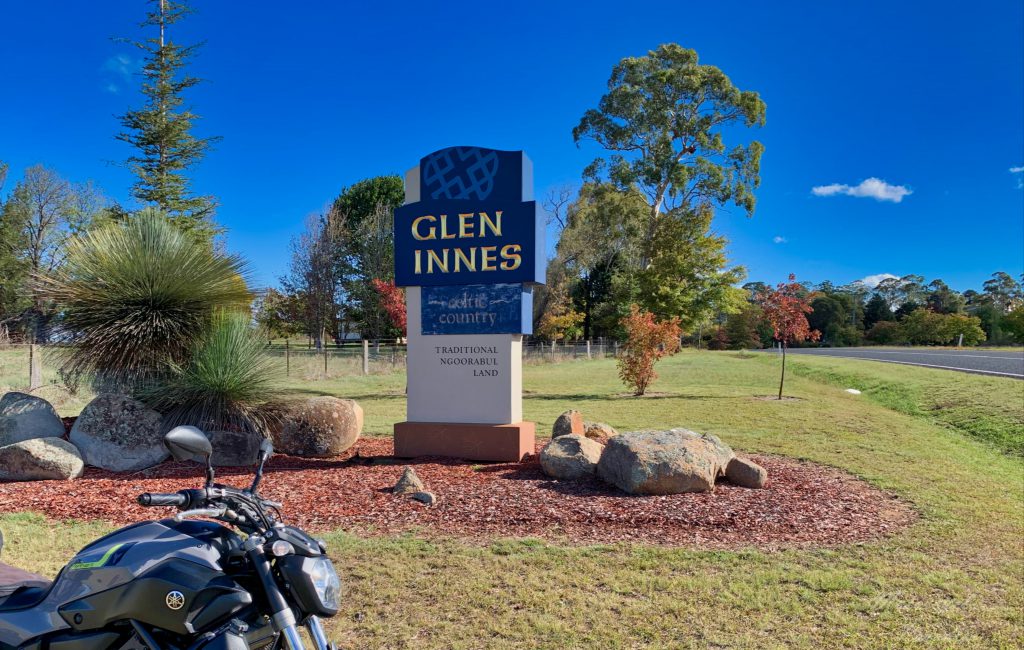 I went to the Glen Innes standing stones, a sort of tribute to Stonehenge, nice enough place for family but didn't do anything for me. Here instead is a nice example of how this region at over 1000m elevation has your typical Australian gum trees and also the blue green foliage not found in the coastal areas.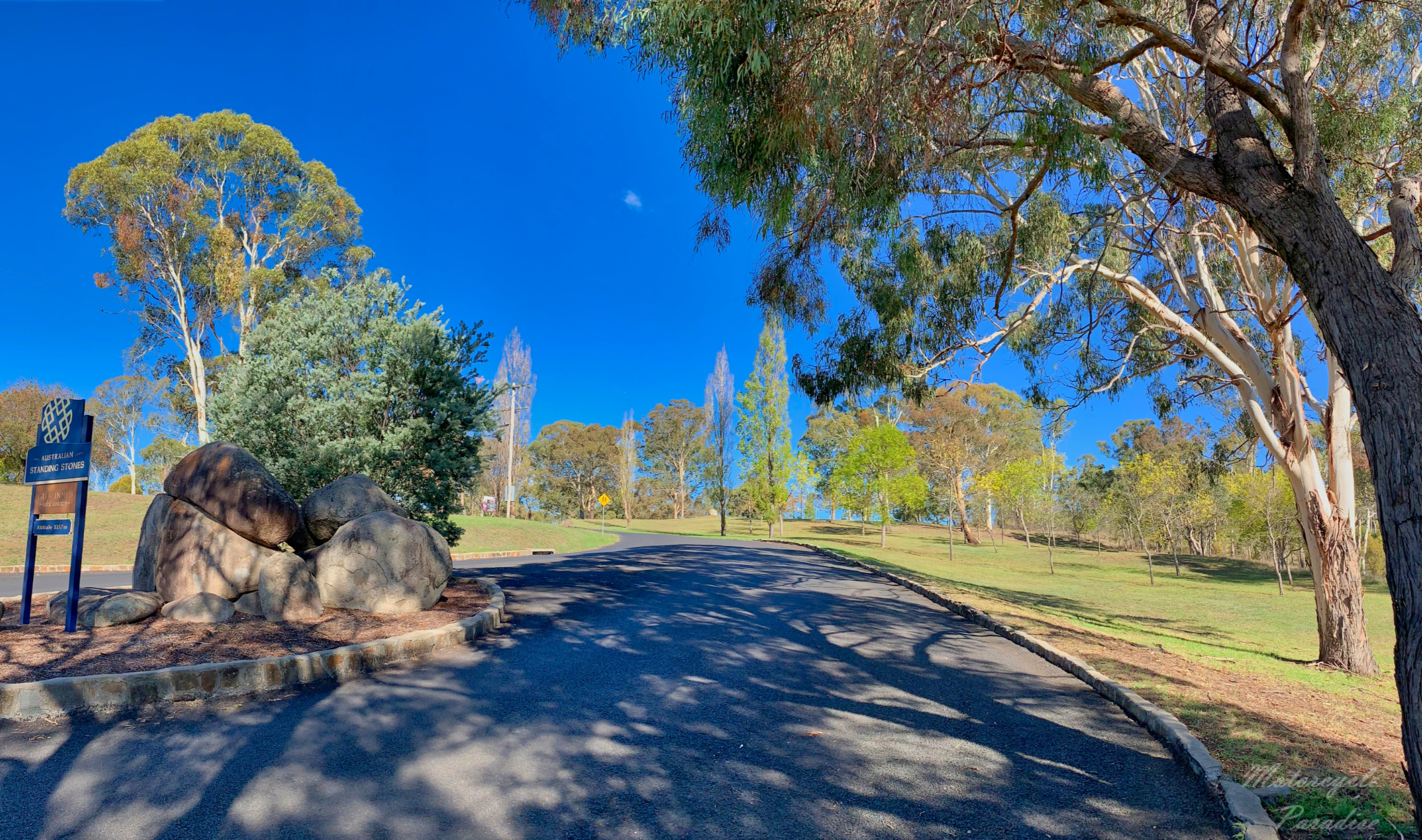 Tonight I chose the Club hotel. I saw two Indian motorcycles and thought probably biker friendly and indeed it was with lock up parking and rooms $50 a night. Very nice sitting out on that veranda.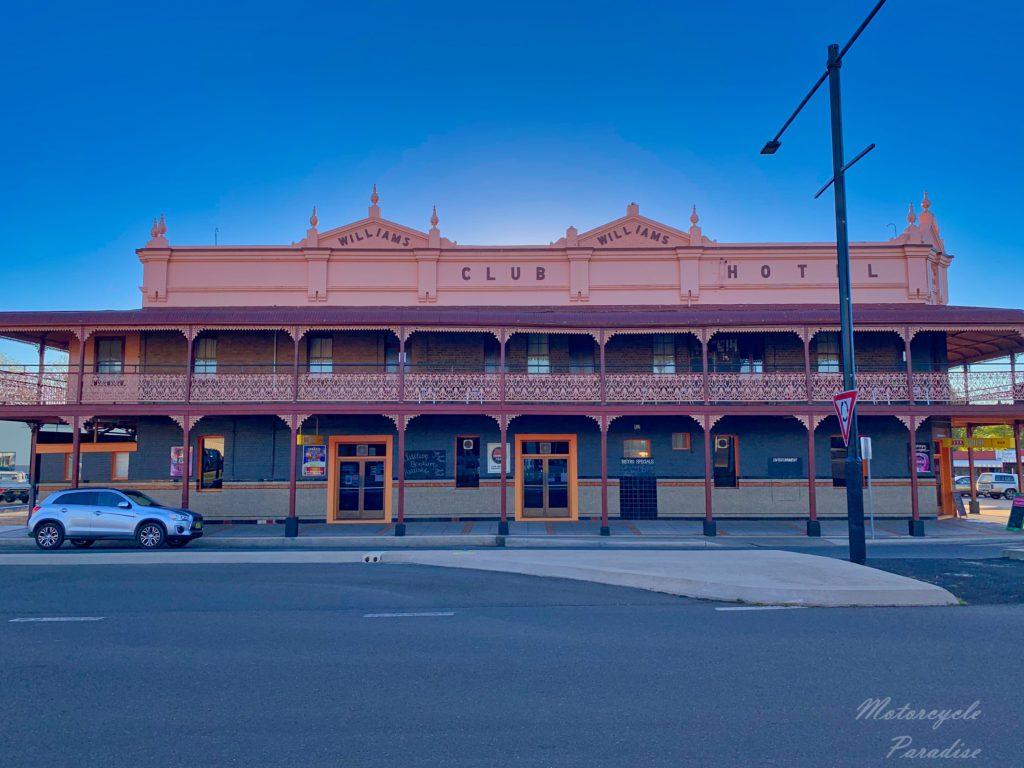 I'm normally poor at taking photos of architecture but Glen Innes makes it easy even with just my phone.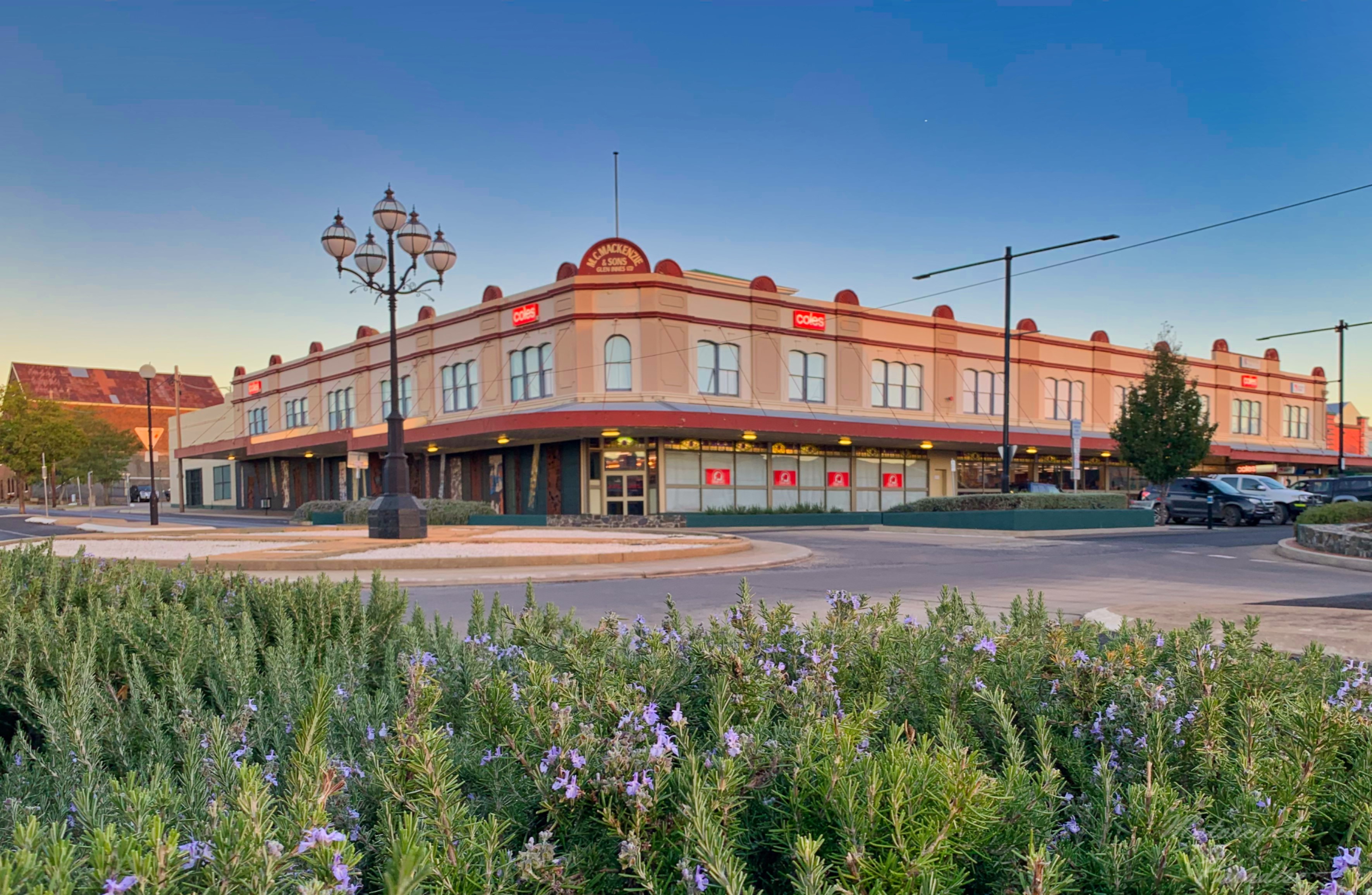 I was getting into the swing of things but had to start my way north next day as this tour had been a bit impromptu. Bare with me a little as I detour on the way to Tenterfield to explore some forgotten railways.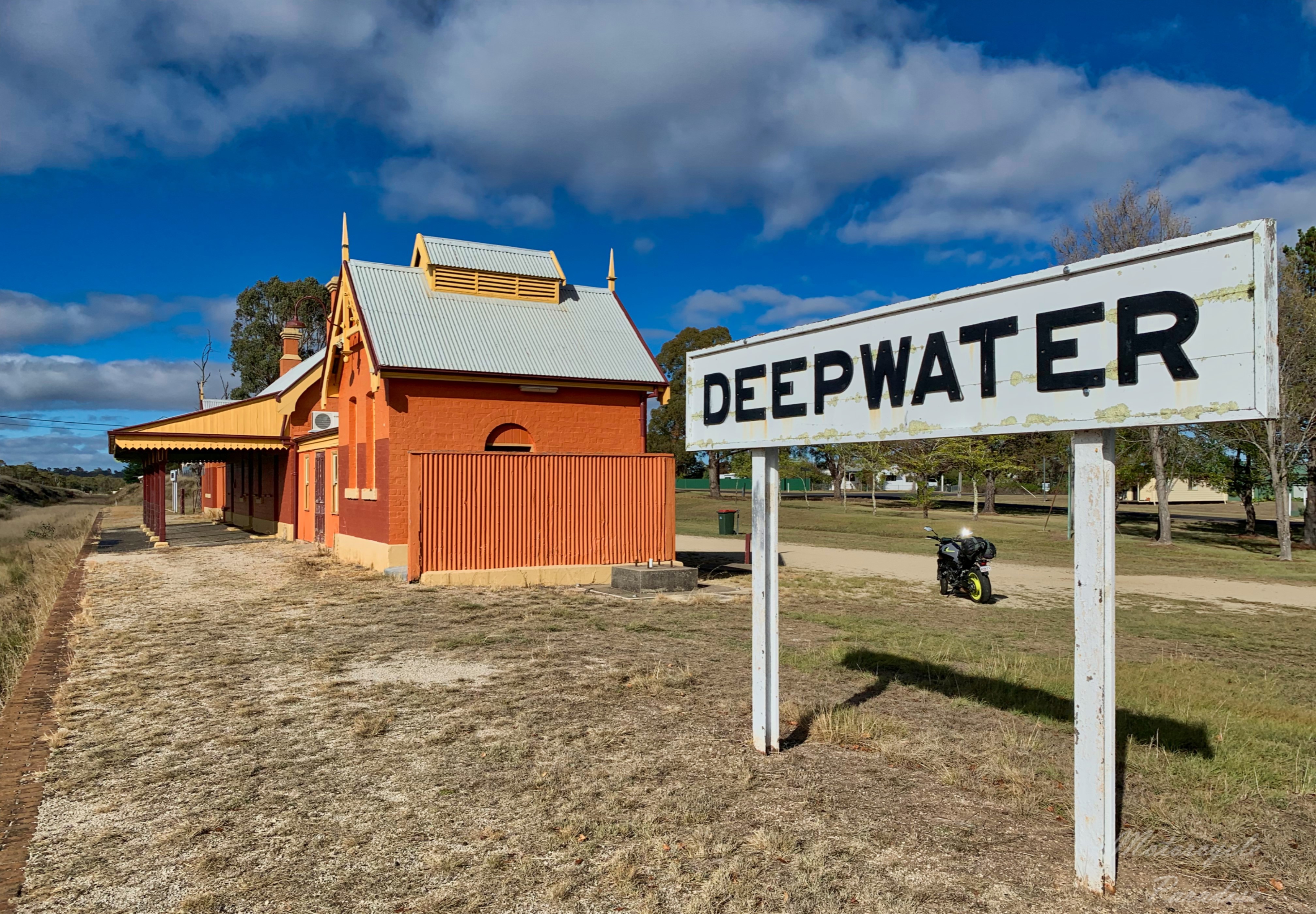 I got the song of the same name by Richard Clapton stuck in my head after visiting this. Further along I saw this painting off in distance and turned around for a closer look.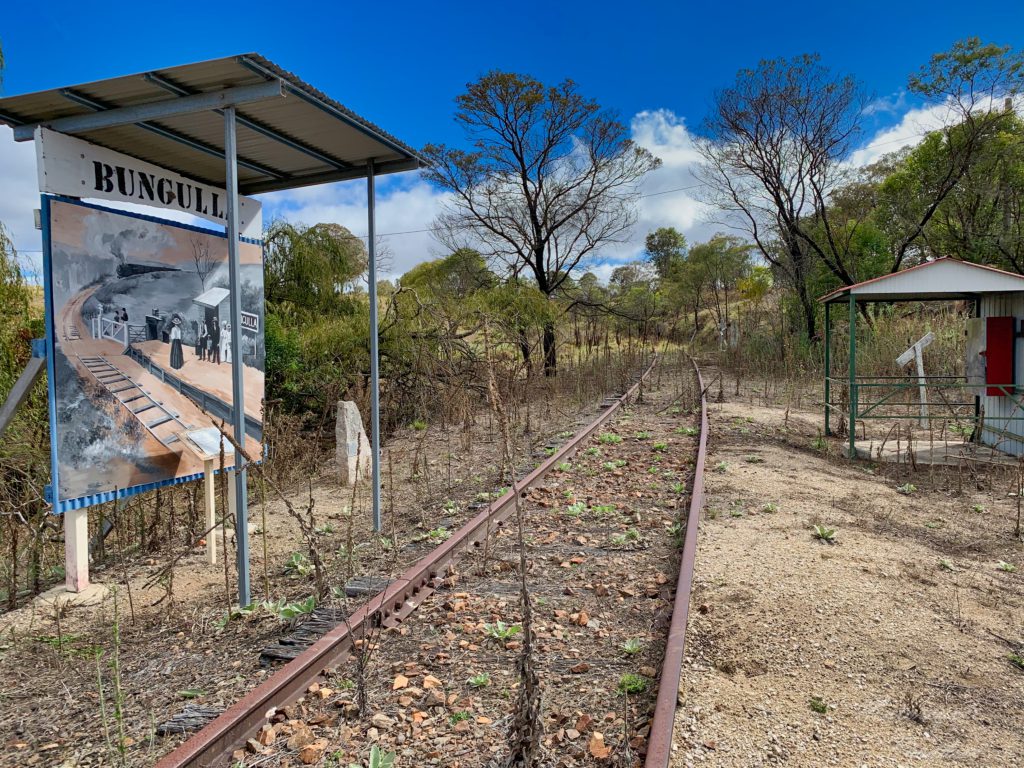 Inside that red cabinet to the right is many laminated sheets, about 50 photos and news clippings that tell the story of Bungully with images dating back to the turn of the century. Incredible! All just sitting here unknown.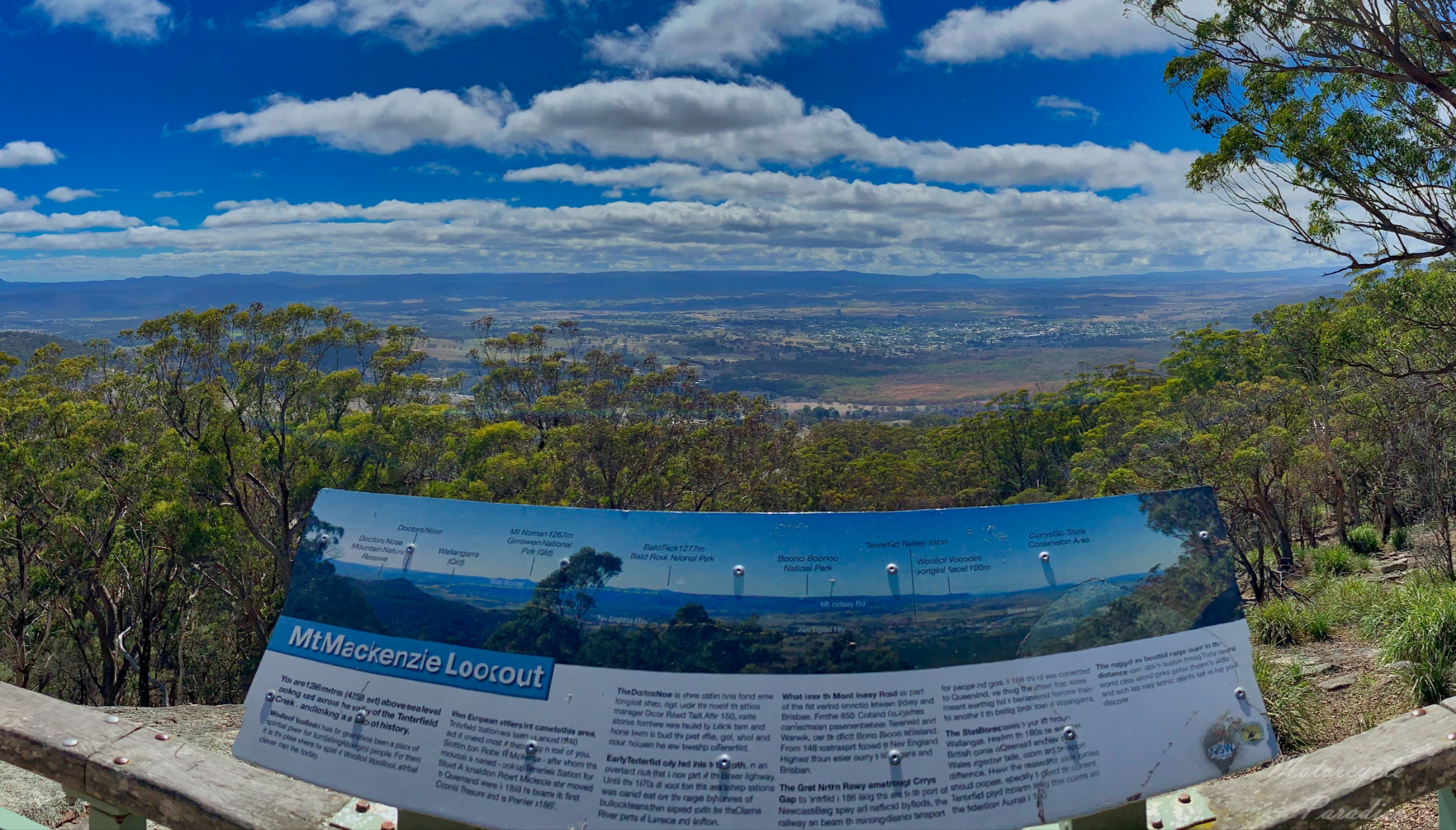 I rode out of Tenterfield to the Mount Mackenzie lookout. I was interested to learn there that Tenterfield was originally only linked to the south and the Mount Lindsey Highway when constructed was the first overland route from Sydney to Brisbane and used by Cobb and Co stage coaches. I made my mind up then to ride that historic route north despite it being unsealed for some portions.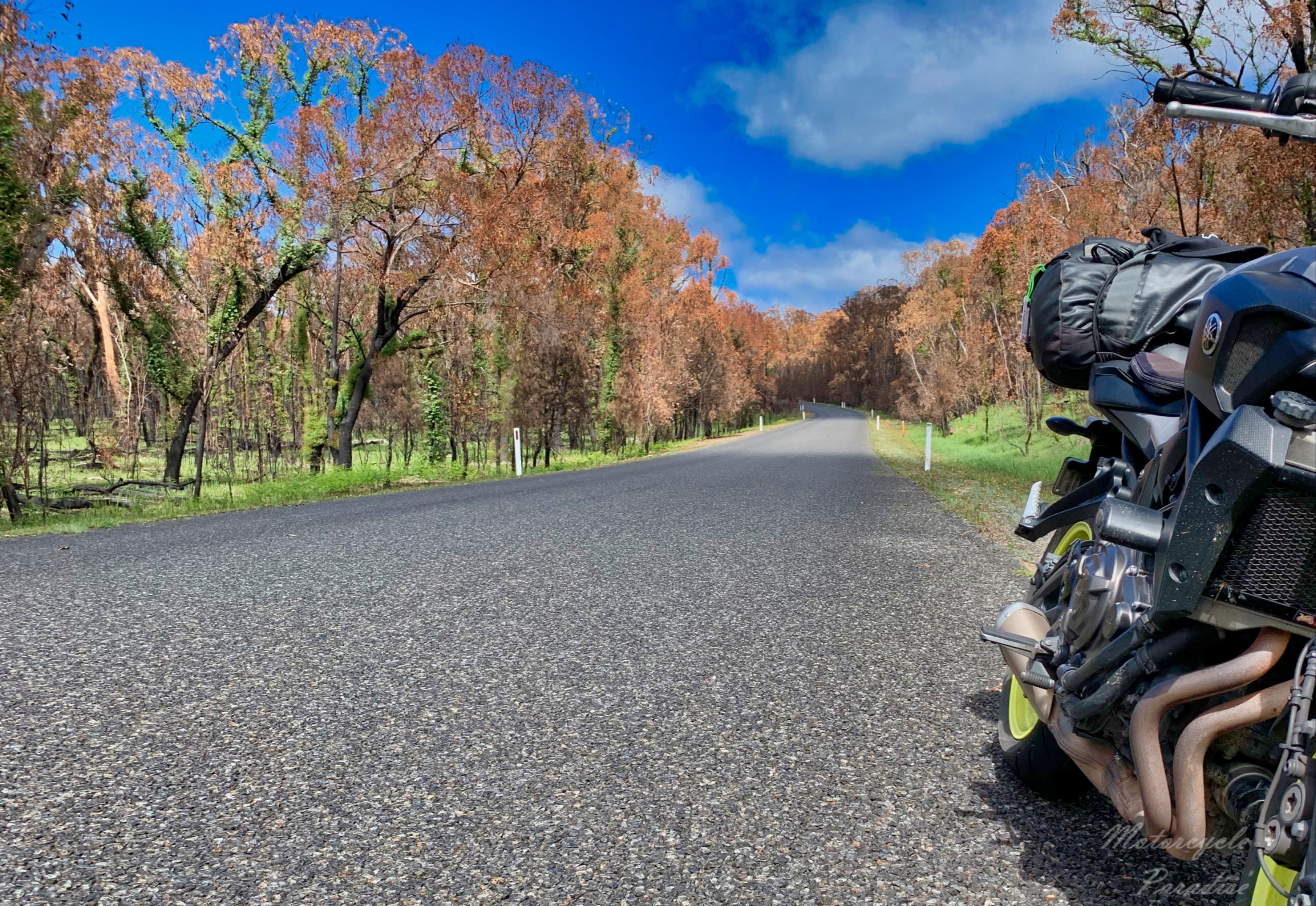 The road is being upgraded and will be sealed all the way at some point but even now the loam type surface is a cinch to ride.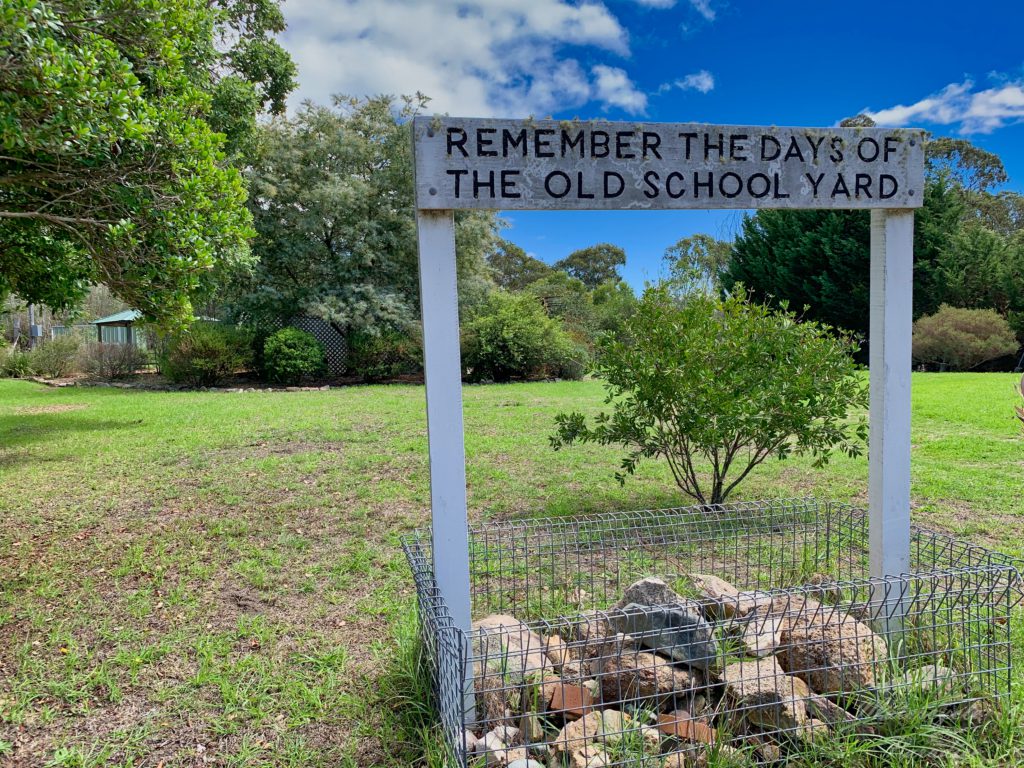 The sign above commemorating another time in the village of Liston. Now I have the Cat Stevens song in my head. Still high enough here that the leaves are turning colours. Opposite season to Japan where the cherry blossoms are out for spring. There is a sign at the community notice board that a Cobb and Co historic display is going to be organised. Quite amazing to think that stage coaches used to ply this route between Sydney and Brisbane and the passengers probably stayed in same rooms at those historic pubs I visited.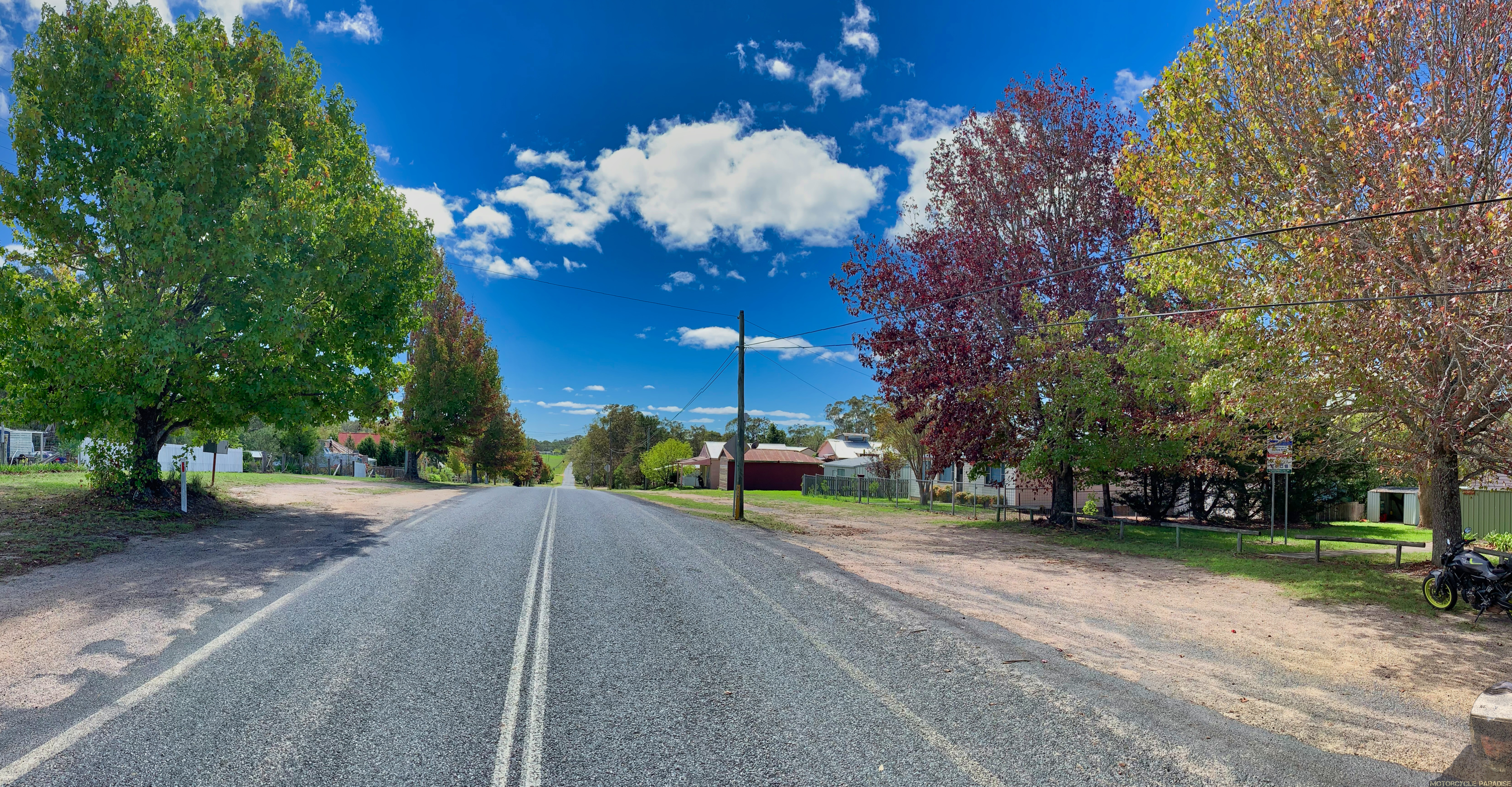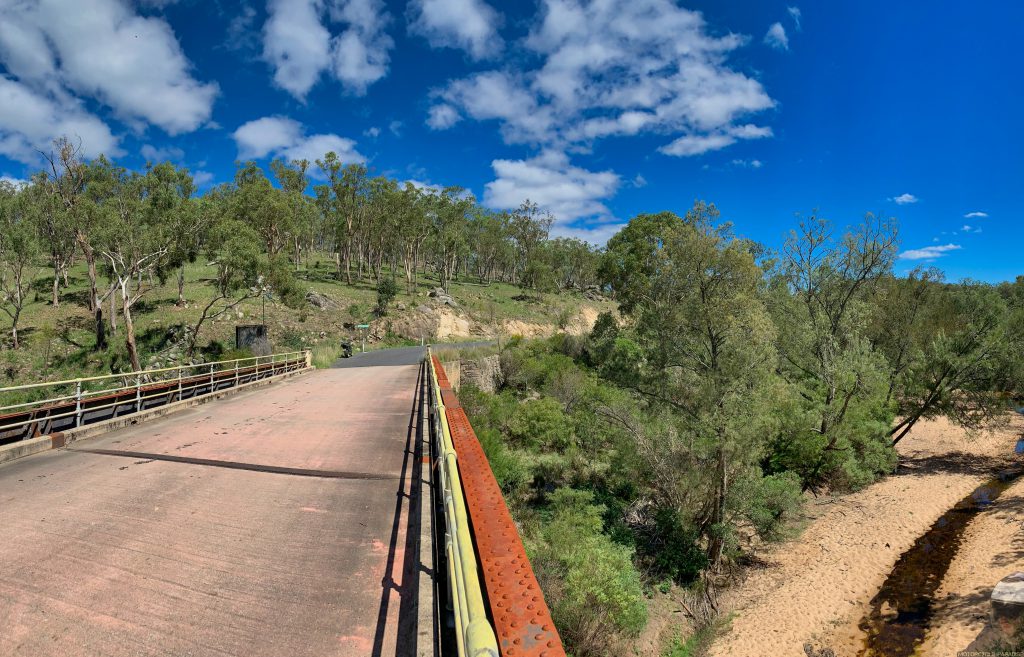 The old steel bridge hiding under the concrete above has a plaque dated 1930. Lots or new surveying happening and they will upgrade from Legume to Woodenbong. It's going to be a great ride in couple of years. I liked it well enough already as no traffic.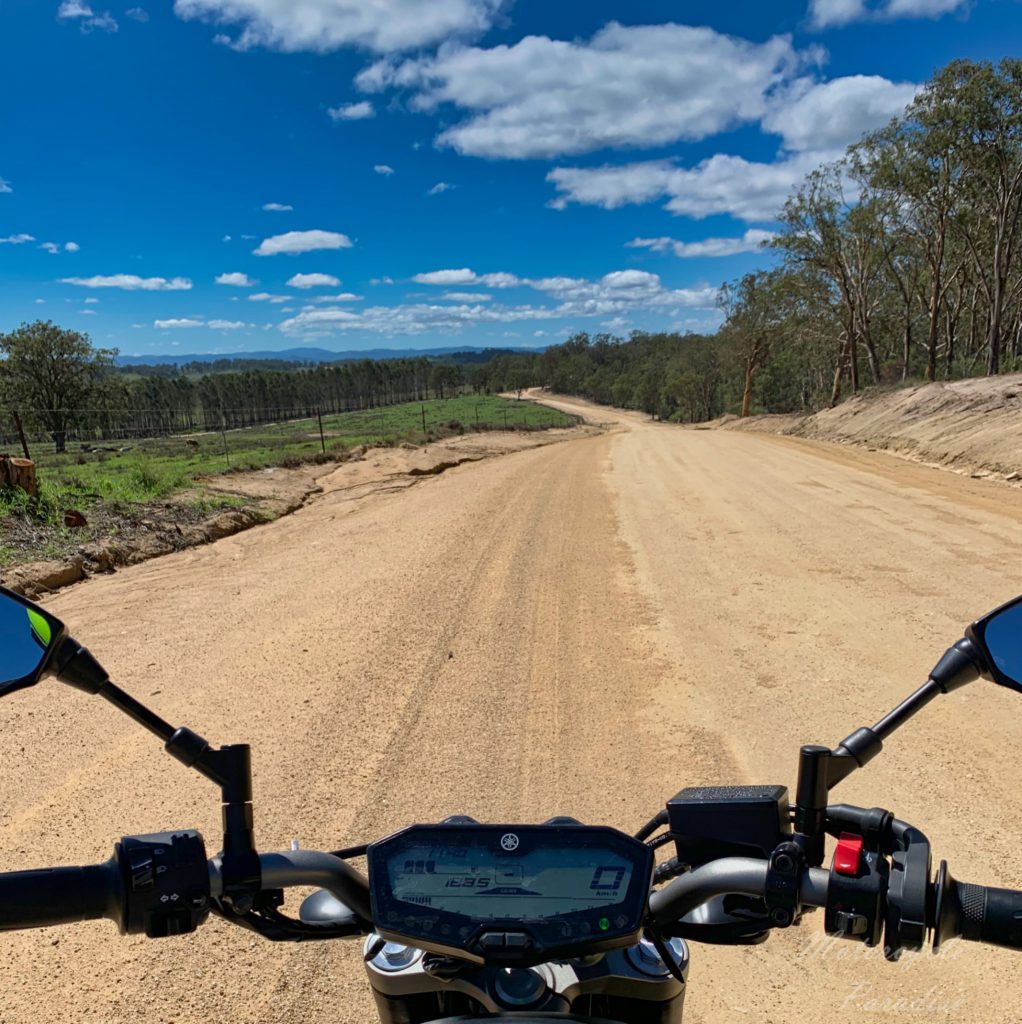 Instead of revisiting my old stomping ground in the hinterland I went north to Killarney for a long lunch then took the Settlers way over to Clintonvale and generally just took my time heading back towards Brisbane. I thought the below photo appropriate with it being Anzac day soon. I stopped at small town memorials along the way. Lest we forget.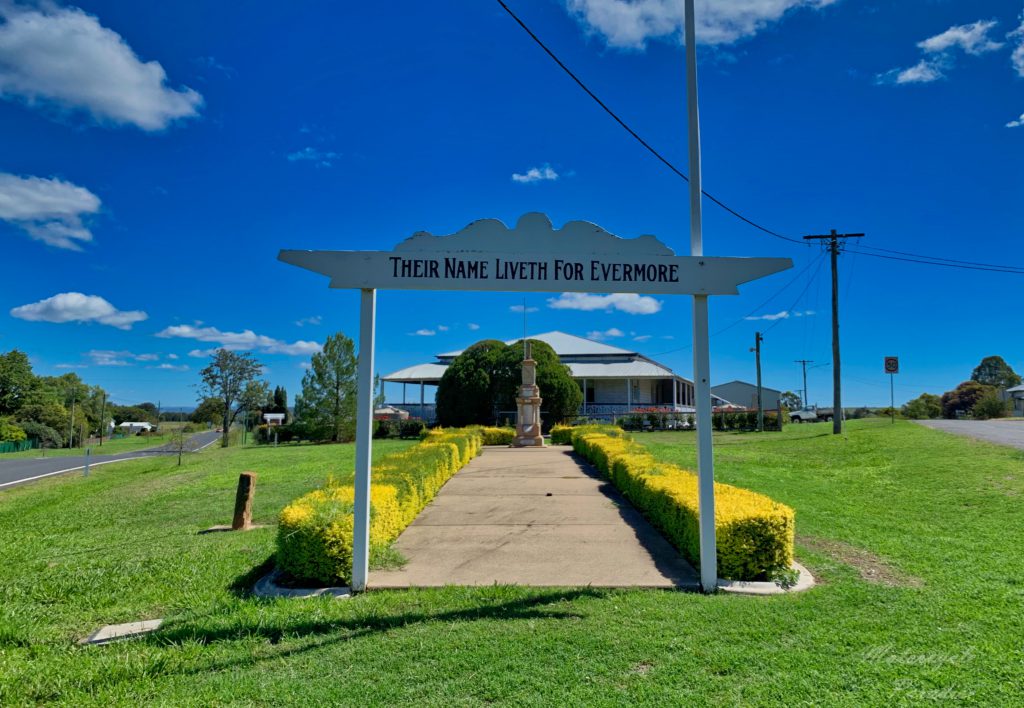 I mucked about so much that when I came down Cunnighams gap and saw how clear the air was I wanted to ride back to the top and walk to Mount Cordeaux lookout but had run out of time.

I was right to ride on and get back to the shop before the peak afternoon traffic which was building up by the time I got there.
I thoroughly enjoyed this ride. Far more than I expected. In fact it has made me ponder my future ride plans. There are a couple of places on my bucket list that are very costly. Perhaps I might look at allocating some money to buying a cheap bike and doing more like this right through the eastern states, South Australia and Tasmania.
I hung out in this fabulous coffee shop when doing my laundry back in Brisbane.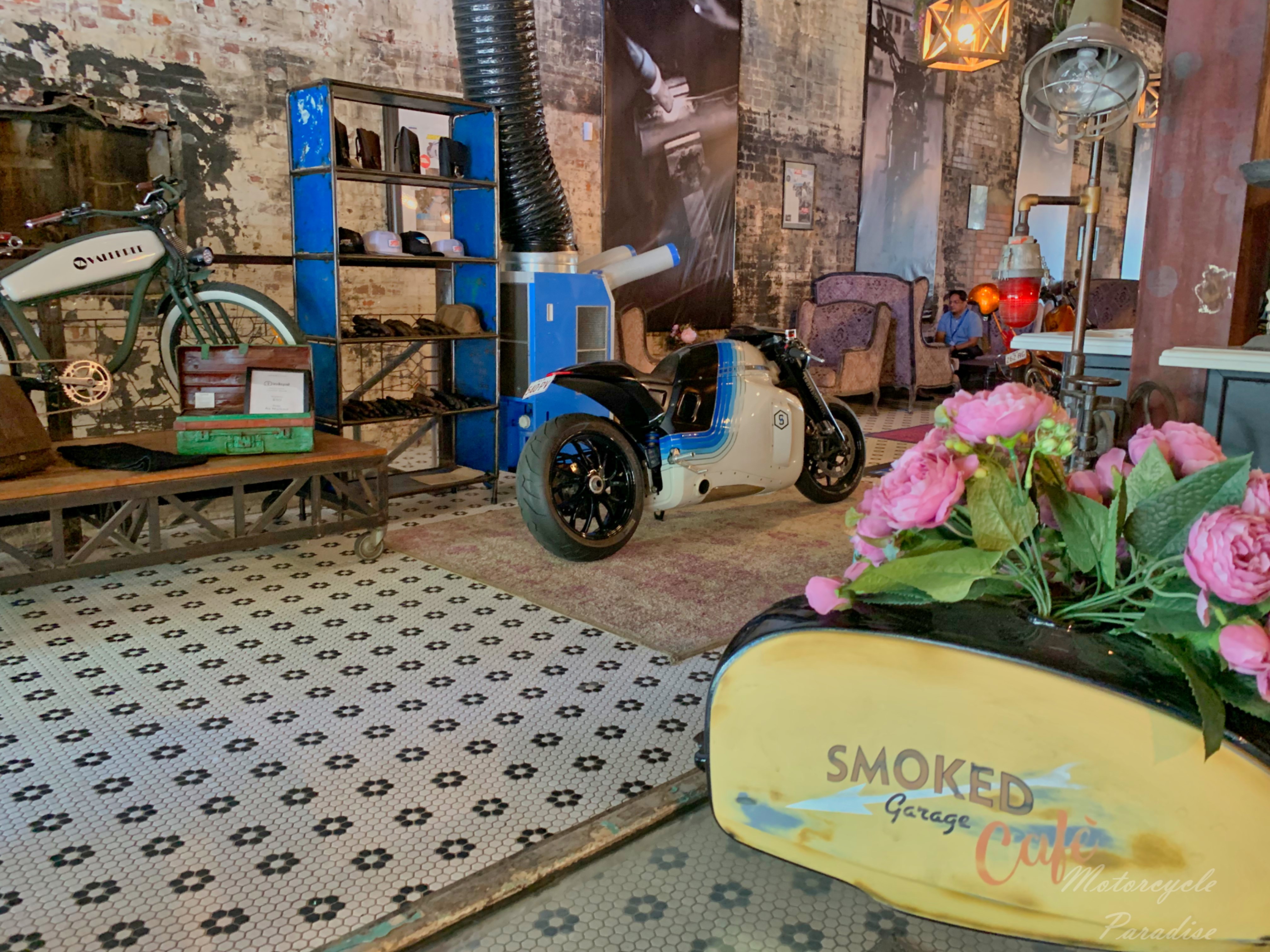 Later I flew home via Guangzhou. Oddly quiet downtown for such a big city, everything was shut early.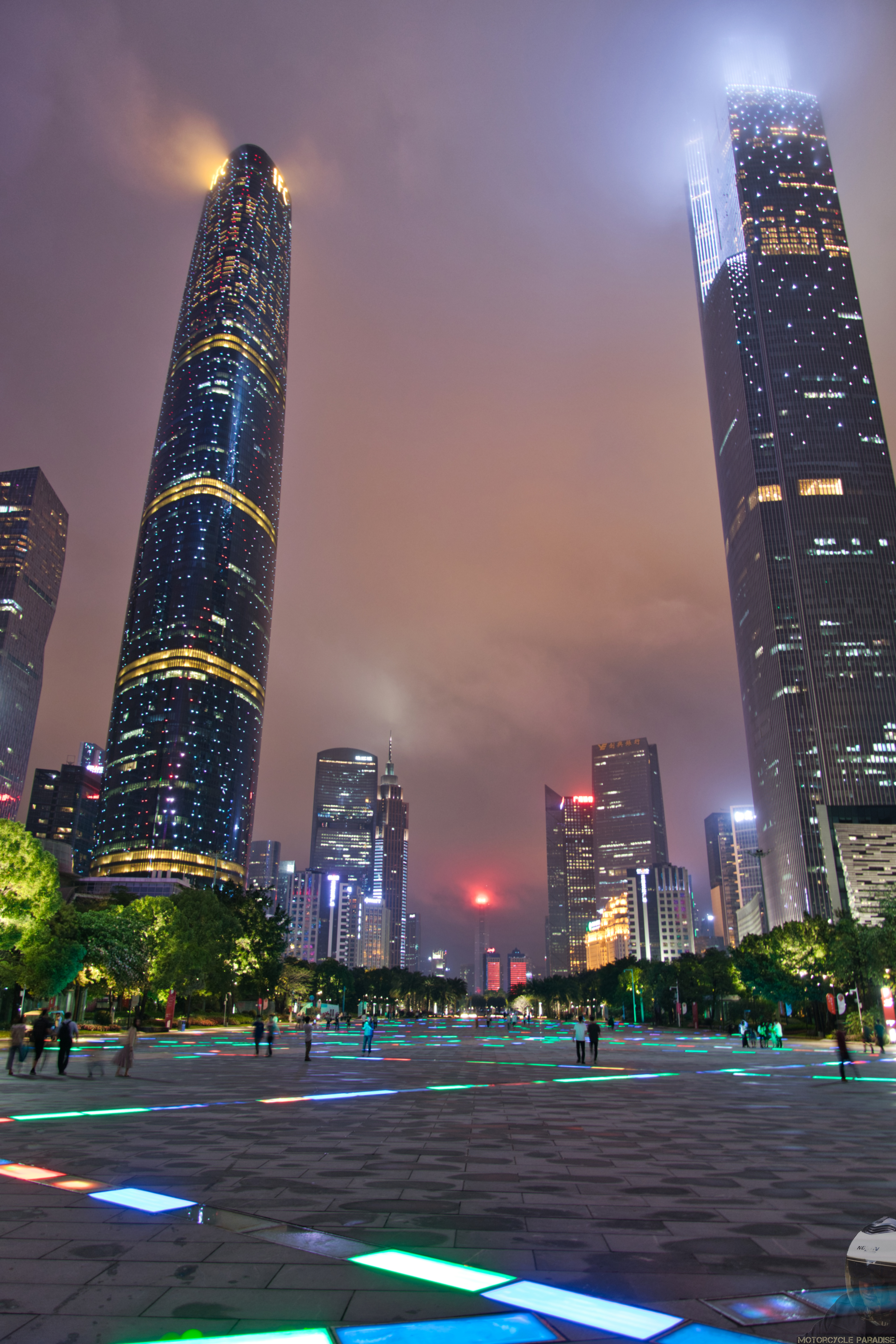 I expected lots of people, perhaps it was the thunderstorms, I took these photos with clouds still low.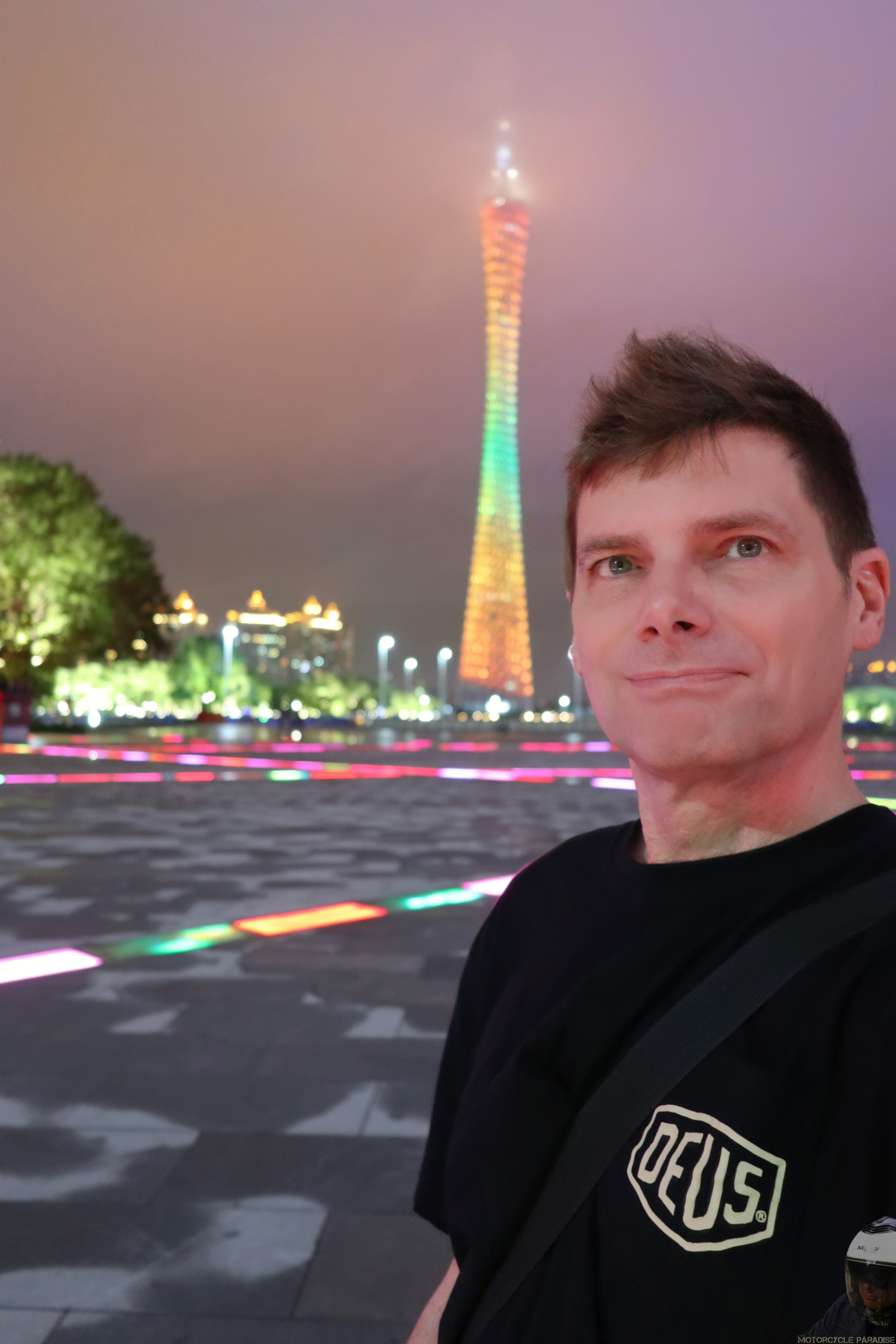 Thanks for reading.