Motorcycle No.10
Continuing the series about my motorcycles this is my current machine. The tenth and only bike I have purchased by trying to be rational rather then emotional but with motorcycles I think the latter is just as important.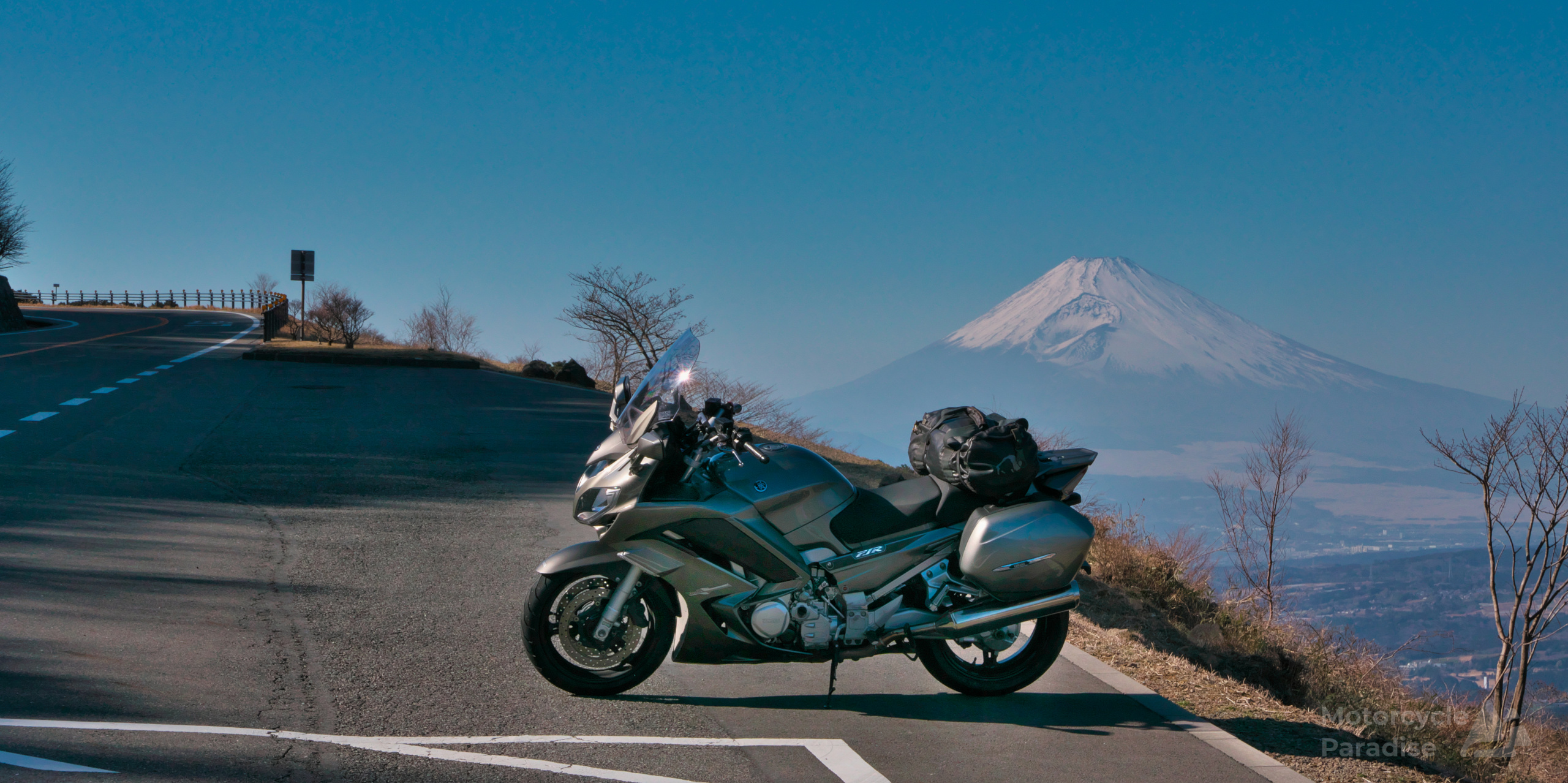 Riding in Japan can be superb however not something I can access on any Sunday. I have the choice of gridlock traffic for a couple of hours to and from the nearest riding area or expensive tolls and usually more gridlock traffic on highway to escape Tokyo.
Then there is the climate. There is no dry season in Japan and winter roads are closed with snow, so if not blessed to live in countryside then you have to make the most of the ride seasons by touring.
Touring in cool to cold temperatures makes many bikes less practical. I like standard (naked) bikes best but lacking wind protection doesn't suit going far here. Fortunately while everyone is trying to imitate Ewan Mcgregor touring bikes are out of vogue.
The FJR is further unpopular here where people who are touring choose things like Honda's Super Bol D'or so Yamaha pitch the FJR against it not the R1200RT and price it at about $15,000 (AUD). I did think about the RT but the $20,000 saved has paid for my touring in Japan for years.
However it has not been all rosy. I had a difficult time adjusting to such a big heavy bike. I have a overly wordy review posted elsewhere and the saga of making the bike turn better. But when I factor other aspects like comfort, fuel efficient, reliable and near zero maintenance costs it has been a good touring bike.
I have never owned a bike longer than 2 years. Always had something new tug my heartstrings and the cash in Australia but if I stay in Japan there is no point to change bikes in foreseeable future. I would like a light tourer but the touring class of motorcycle is disappearing as everyone rides ADV bikes now which offer no wind protection and don't appeal to me in a country with no dirt roads.
The FJR already has a reduced resale value in Japan but remains a great bike for what I do, namely a couple of long tours each year. I'll most likely be on this a very long time and use the money saved to travel and ride other countries and only replaced it when age starts to become an issue – but given the build quality and longevity of FJR's this could be my last bike in Japan.