Whilst many people overseas seem ok with the way their Yamaha FJR300 corners, riding on tight narrow roads here I wanted to quicken the steering if possible. My motorcycle is 2014 FJR1300A and coming from smaller bikes prior it always felt slow to turn in and wanted to understeer in corners.
The fan boys on owner forums insist this big motorcycle steers light as a feather. Simply inflate the tyres a few more PSI is all that is needed. I am sure you will have read the same.
Well that doesn't make 300kg or high centre of gravity sitting on a long wheel base magically disappear.

"Learn to ride". "You must be braking into corners" or "You must weigh 200kg". Some of the owner forum responses. I just went and found what I could myself.
The five things I have done that has changed how the bike steers
1. The first thing I tried was to set the rear suspension preload to firm. This reduces the sag thus ever so slightly sharpens the steering angle. This made a tiny but noticeable difference to turn in speed but at the sacrifice of ride comfort when riding solo.
2. Next I raised the fork legs in the triple clamps about 25 mm to lower the front and further alter/sharpen up the steering angle. You can do this fairly easy on the FJR by loosening the bolts at the mid and upper fork leg clamps and then sliding the fork leg up gently.
This was a further improvement, most noticeable when the fuel load dropped from full to 2/3 or less and the motorcycle was operating without such a high COG. No issues with ground clearance whatsoever.
The steering at this point with the combination of things done was a noticeable improvement from standard. No adverse affects.
3. I next changed the rear suspension links called the dog bones to raise the rear ride height and further sharpen the steering angle. I had left this to last since it seemed the hardest but it can be done in probably 30 minutes. I chose to fit 30mm raise links. I sourced them for about $39 from a eBay retailer in Germany with good customer feedback.
This made the biggest difference so far. The FJR felt noticeably lighter to turn. It also removed some of the tendency to want to understeer then drop into oversteer.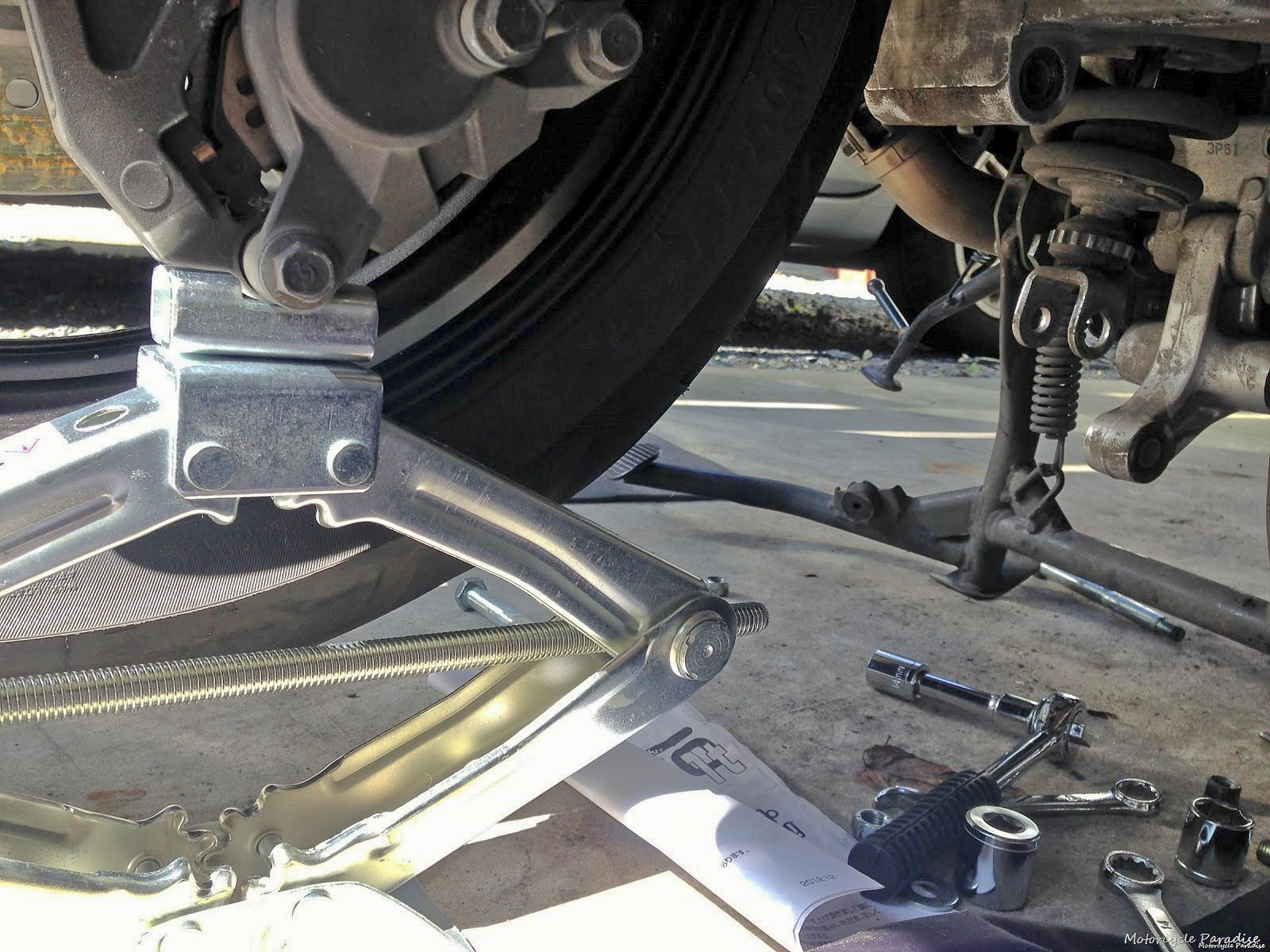 4. The next thing I looked at was ergonomics. The bars on the FJR1300 are a bit low and forward, well that's how I find them despite being 6' tall. I installed a bar raising plate (from MV Motoradd in Germany) and this moved the bars up 25mm and back 40mm bringing them to a more natural position. This provided much better leverage which helped a lot and also made the FJR comfortable – like a touring motorcycle should be.
5. I have tried many tyres. The best has been Dunlop Roadsmart 4 GT (not the earlier versions) these give a much nicer turn in and maintain that longer into the tyres life than many others which wear fast and become slow to turn in. Bridgestone T31GT were next best. Michelin Pilot Road one of the slowest steering tyres.
For awhile I wanted to change to a smaller lighter bike but I am glad I persisted as this bike with it's improved lighter steering suits my touring here very well.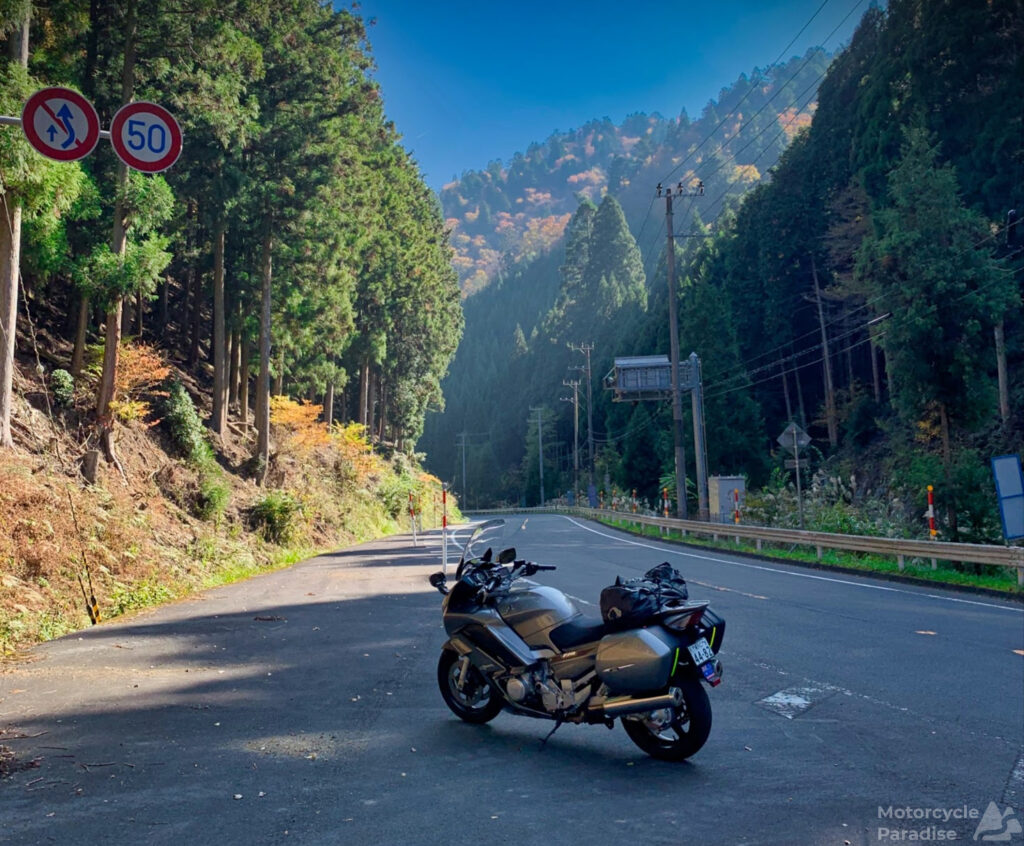 My previous long term Yamaha FJR1300 review is here if you would like further information.