Santa Coming
Leaving southern Kagoshima region on day nine my progress is slow, without elaborating I have to stop at every rest room and eventually seek out a pharmacy to get some medicine. Have to discard my plan to explore Nagashima island, the morning has been lost and I need to make the ferry to Amakusa.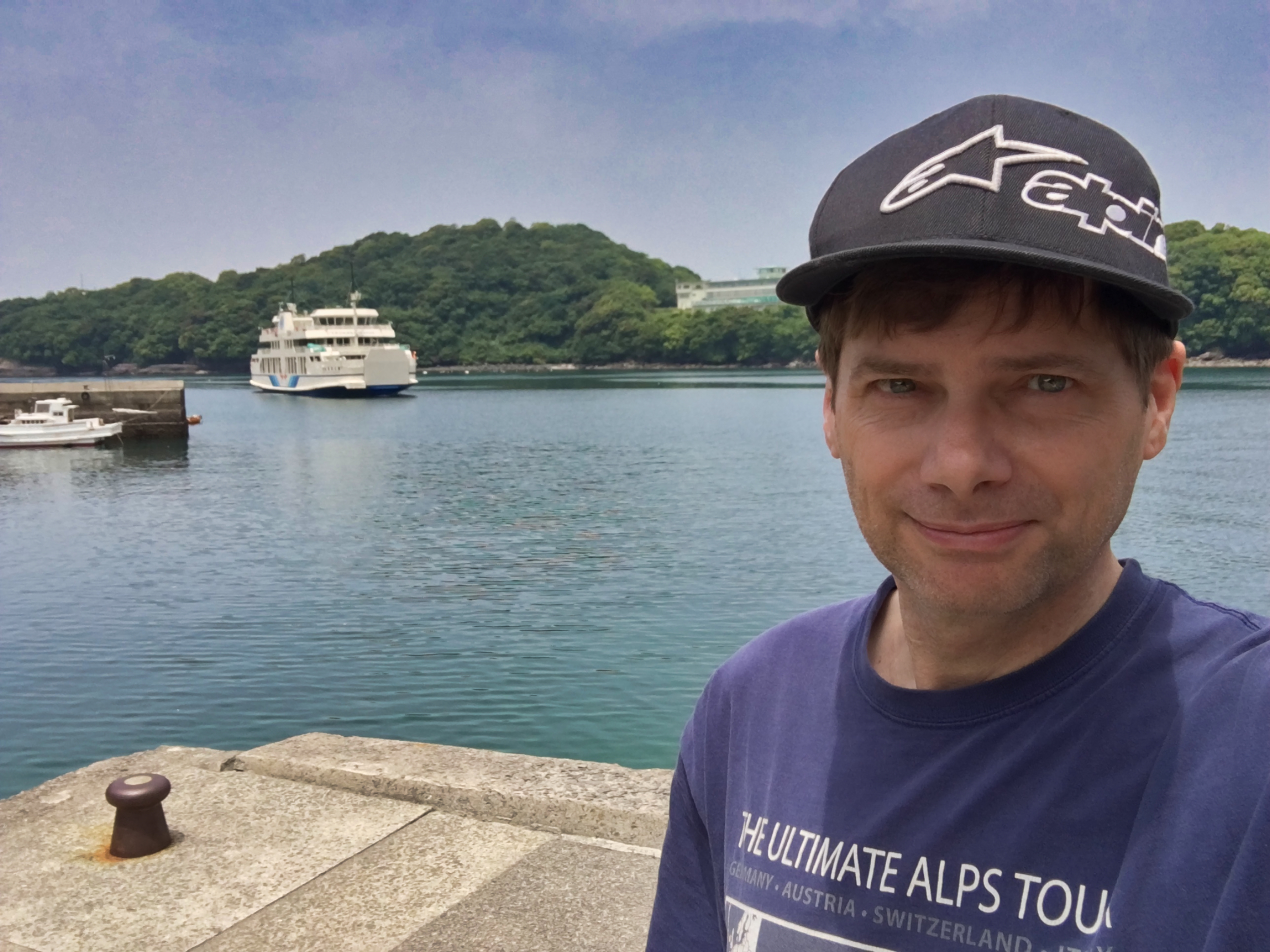 I keep consuming sports drinks to combat dehydration from this morning and feel well enough to carry on. Something quite wonderful about exploring the islands in southern Japan.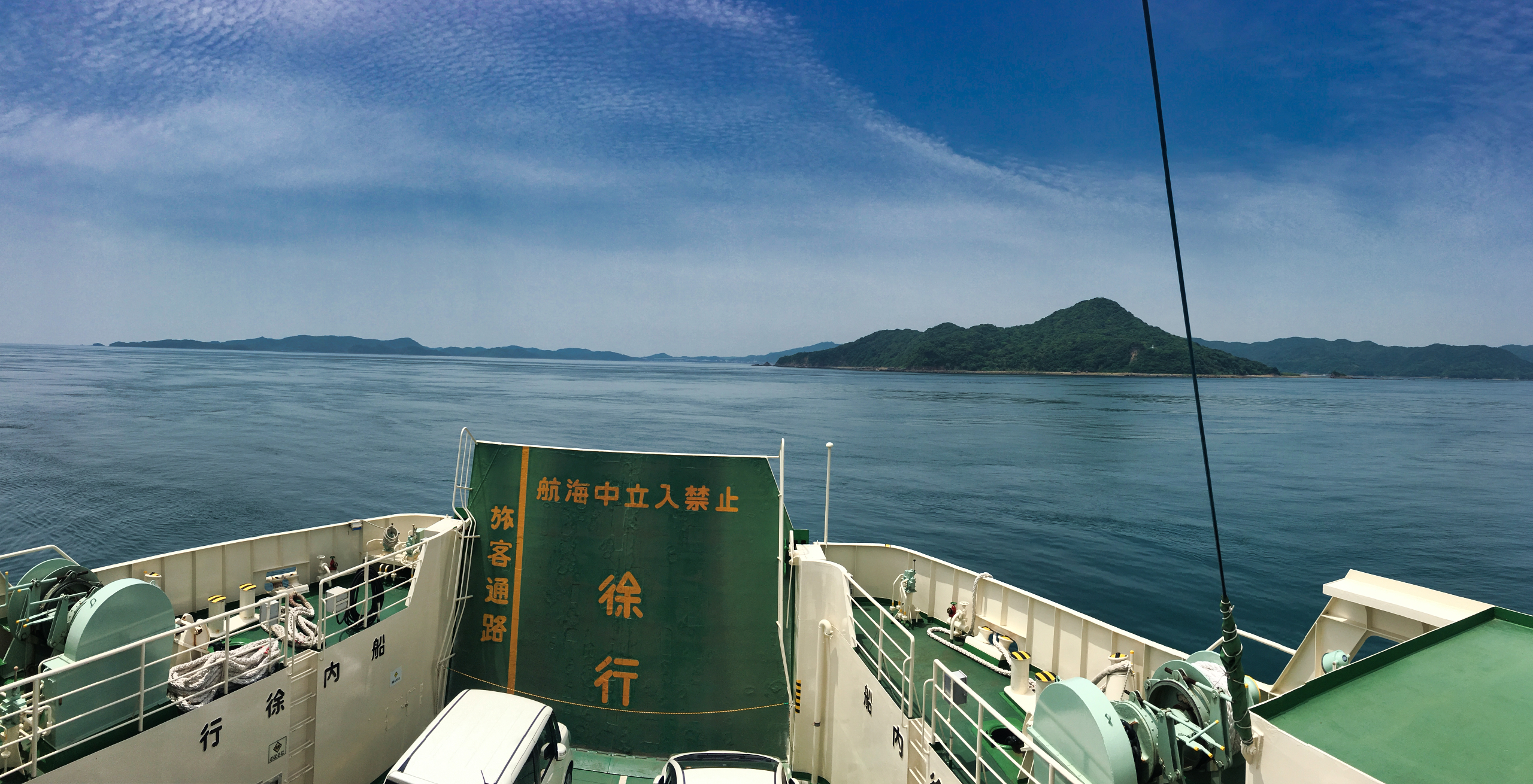 Lovely coastal vistas, and like Kagoshima region, very few people.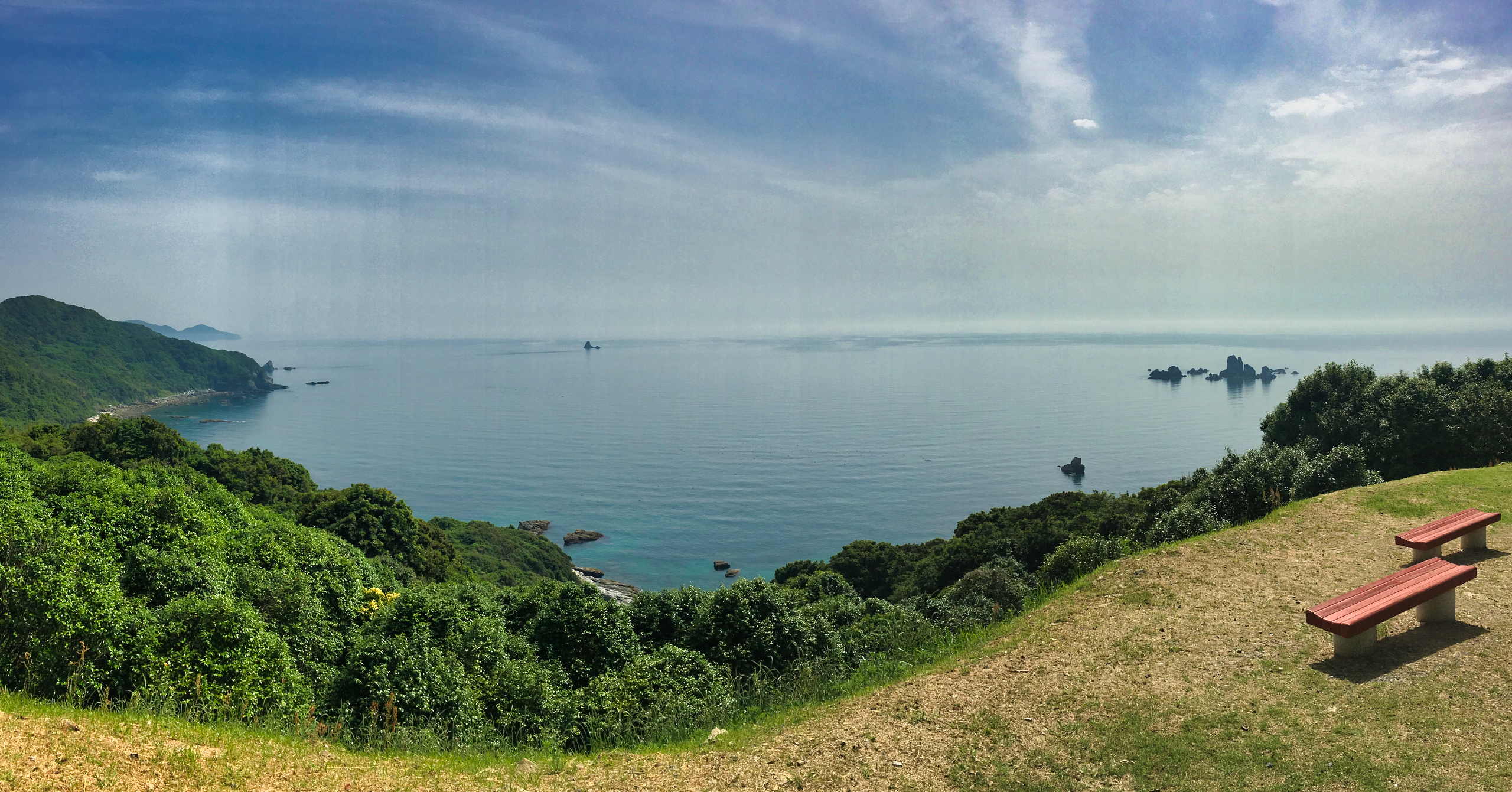 I revisit the viewpoint below that I posted on my Goto islands ride located on the western side of Shimoshima island.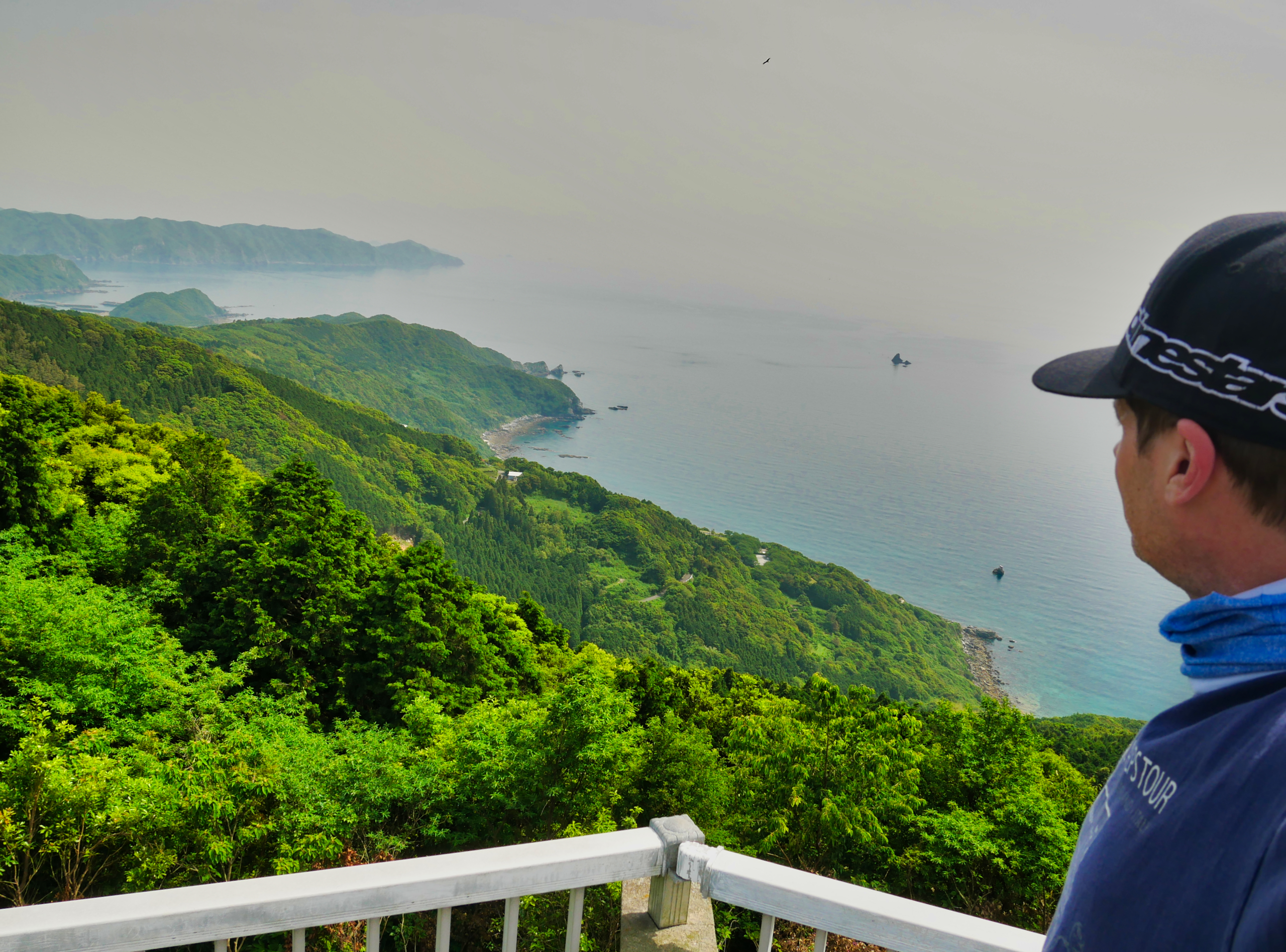 After exploring a bit more I make my way to tonight's hotel that is called 'Santa Coming Hotel' honestly, I could not make this up even if a tried.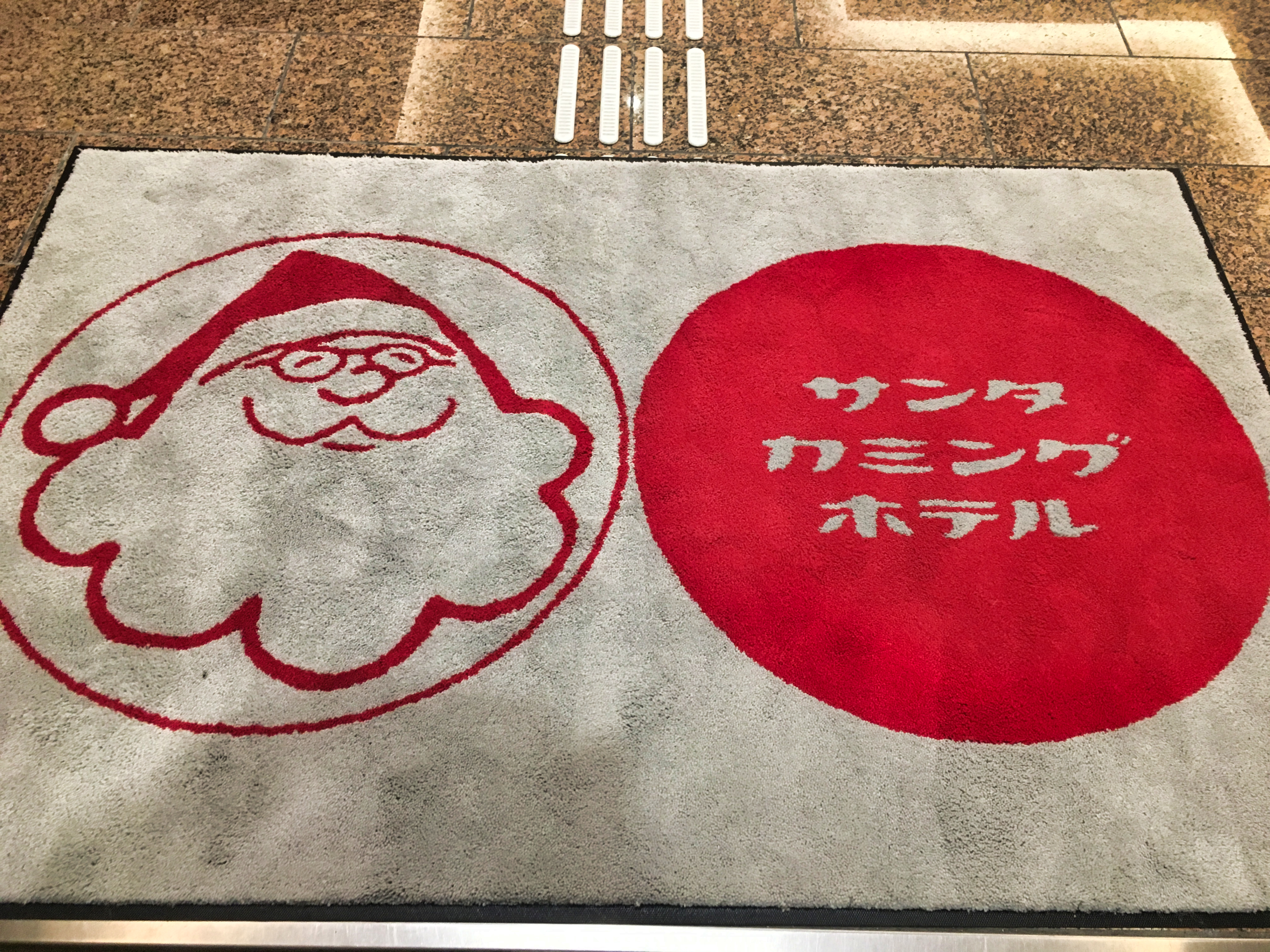 Too tired to explore Amakusa, I grab something light from the local Daily Yamazaki convenience shop for dinner and get the first really solid nights sleep since leaving home.
A lovely looking fine morning on day ten. I set off to look around Ueshima island. It has this feel of having been passed by and in an older time still which I love finding in parts of Japan.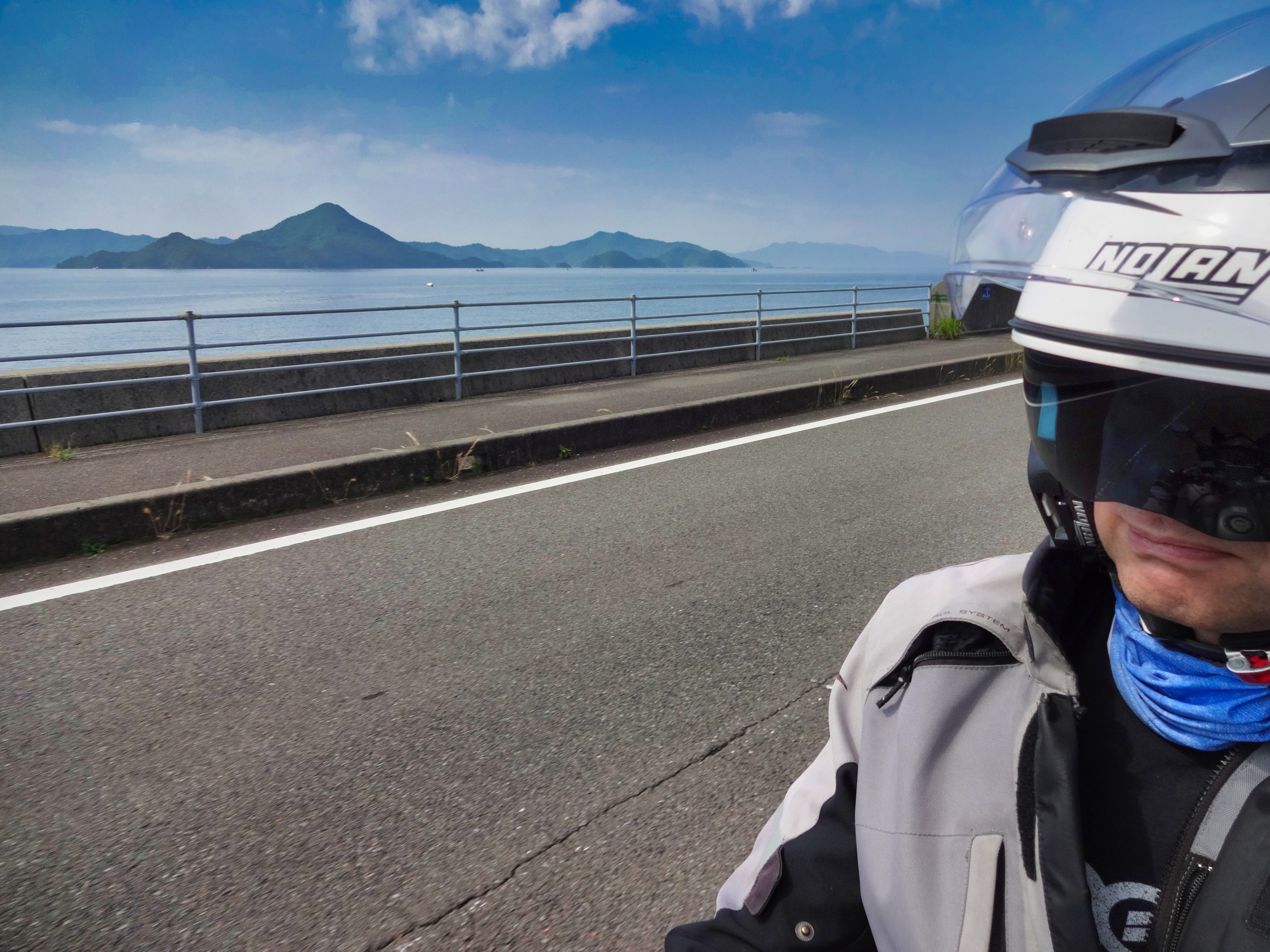 I'm on some small farm roads to relatively unknown viewpoint I found on Google maps.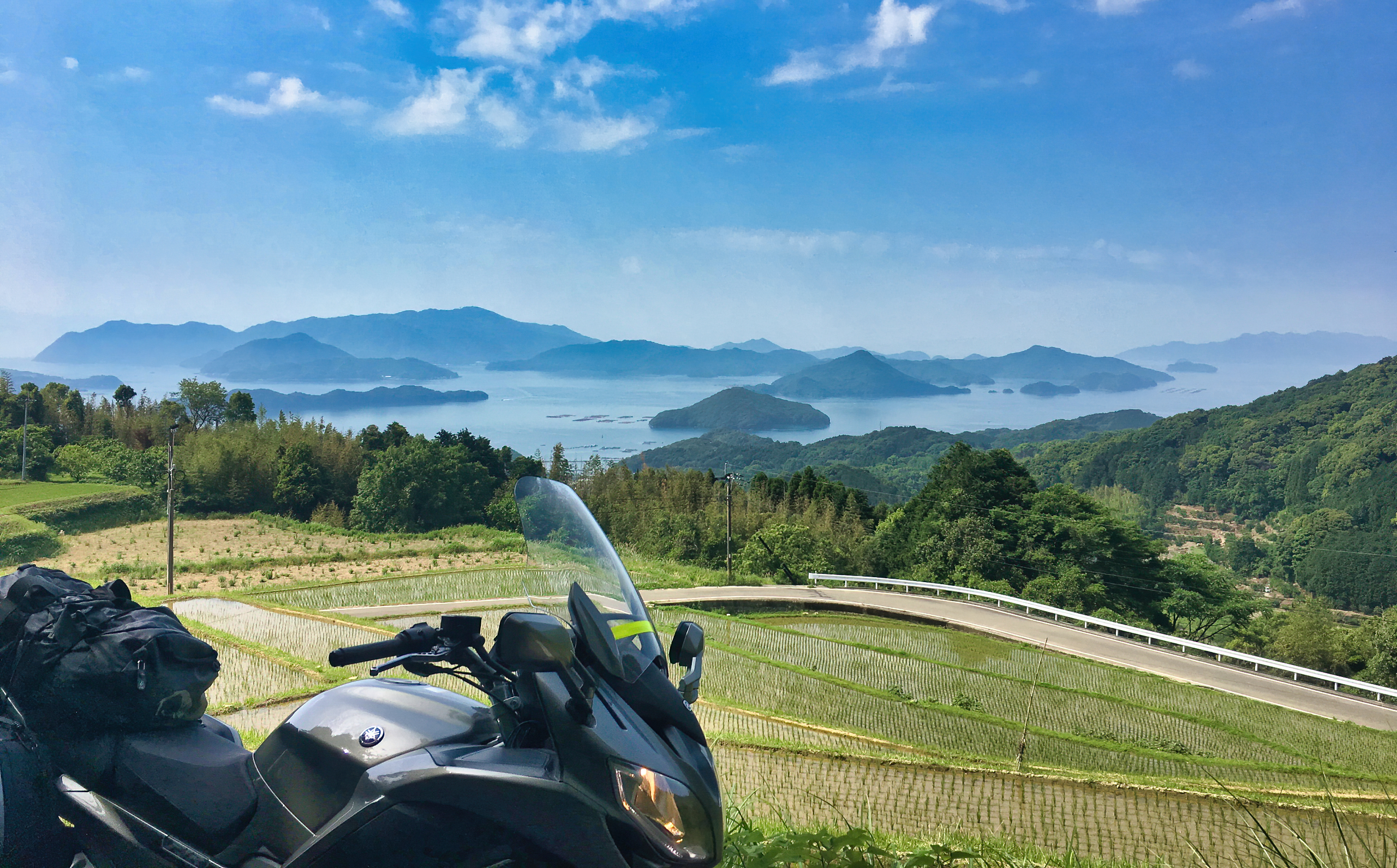 Pausing at one point the view is already beautiful.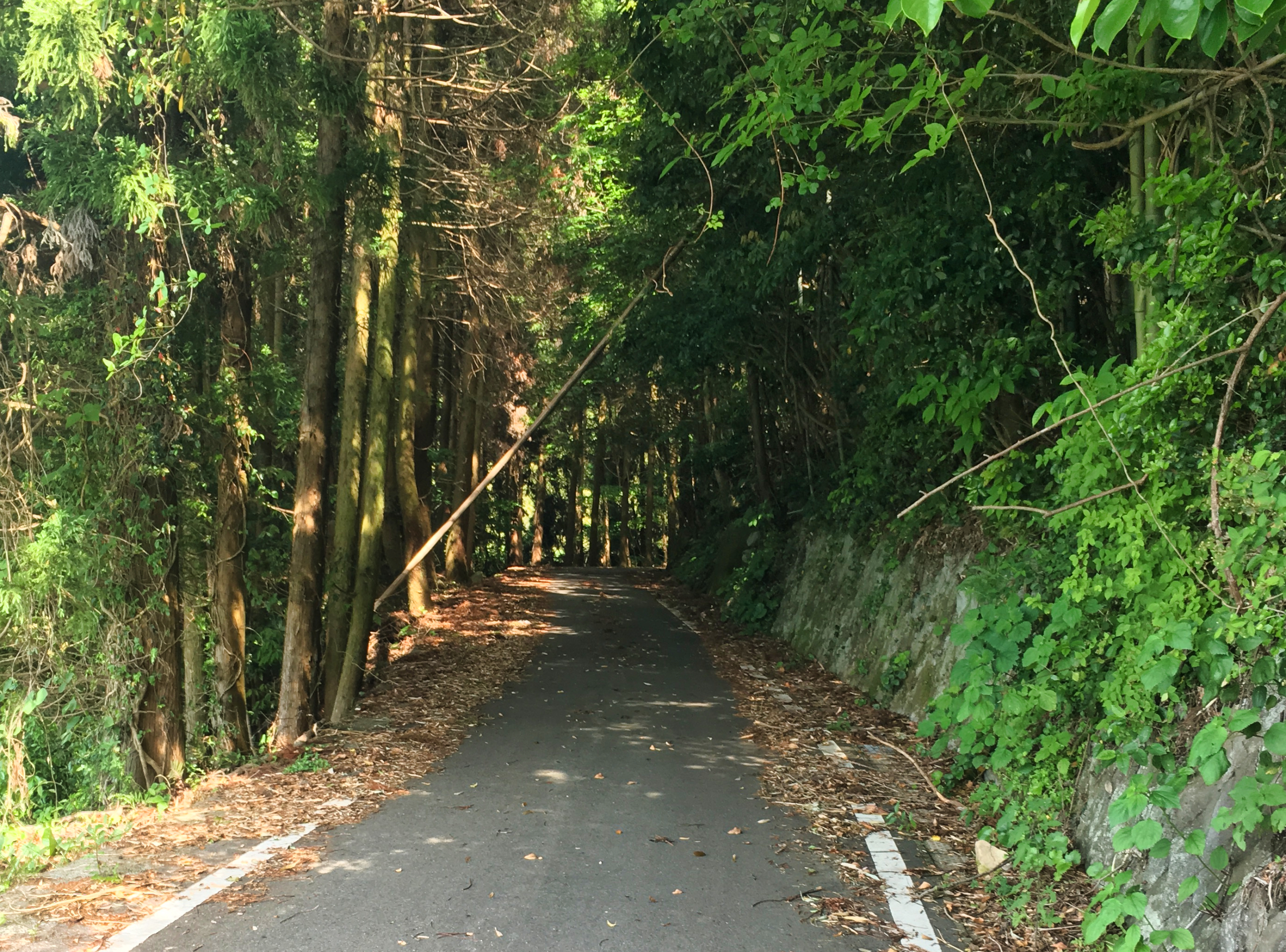 But I push on via more narrow road completely covered by tropical forest. I used to get spooked riding a big tourer to these places but now it doesn't bother me.
Still it requires considerable focus. I take a break half way up to enjoy a iced coffee I brought with me.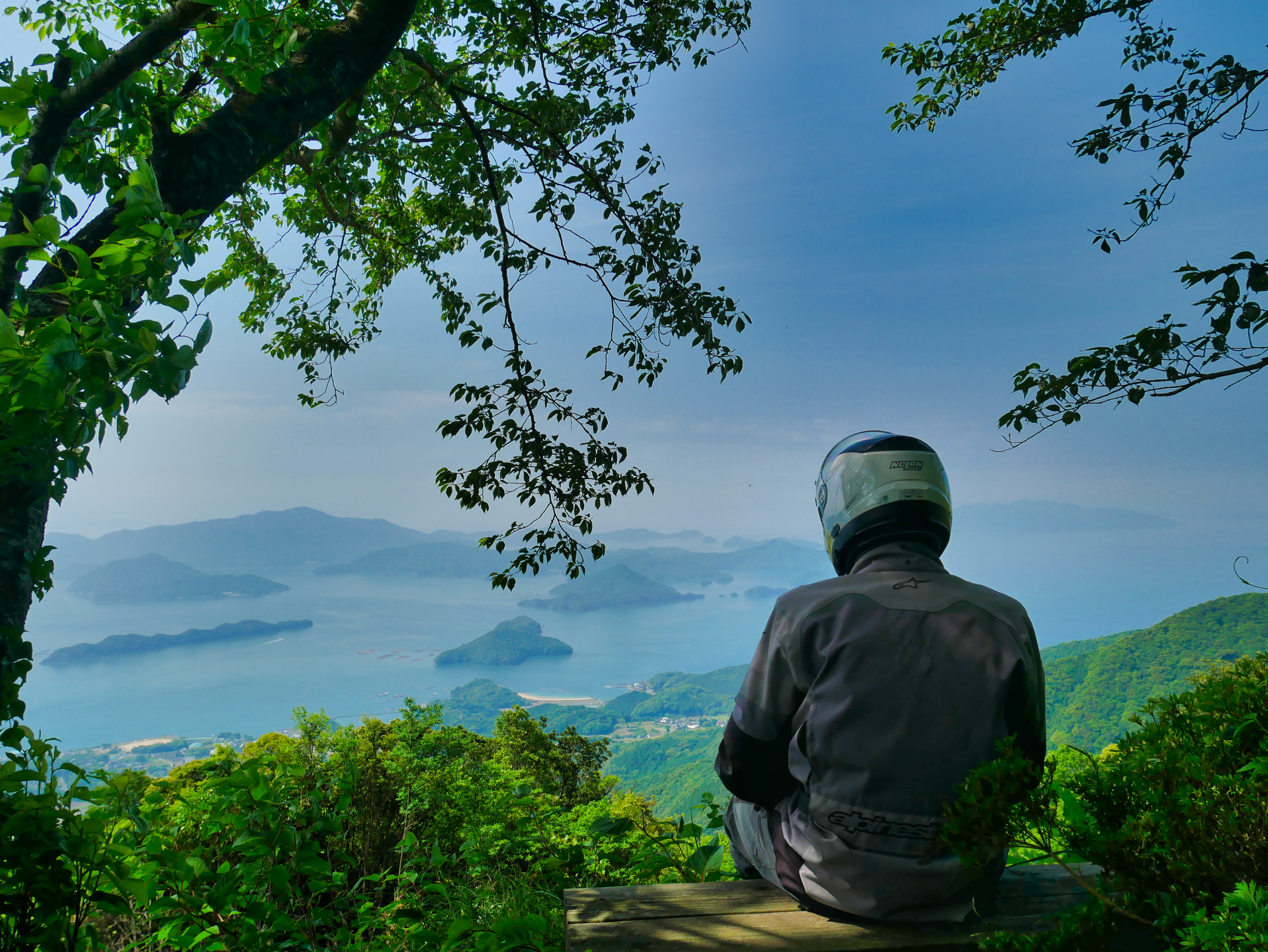 At last I come to an opening and the end of the road.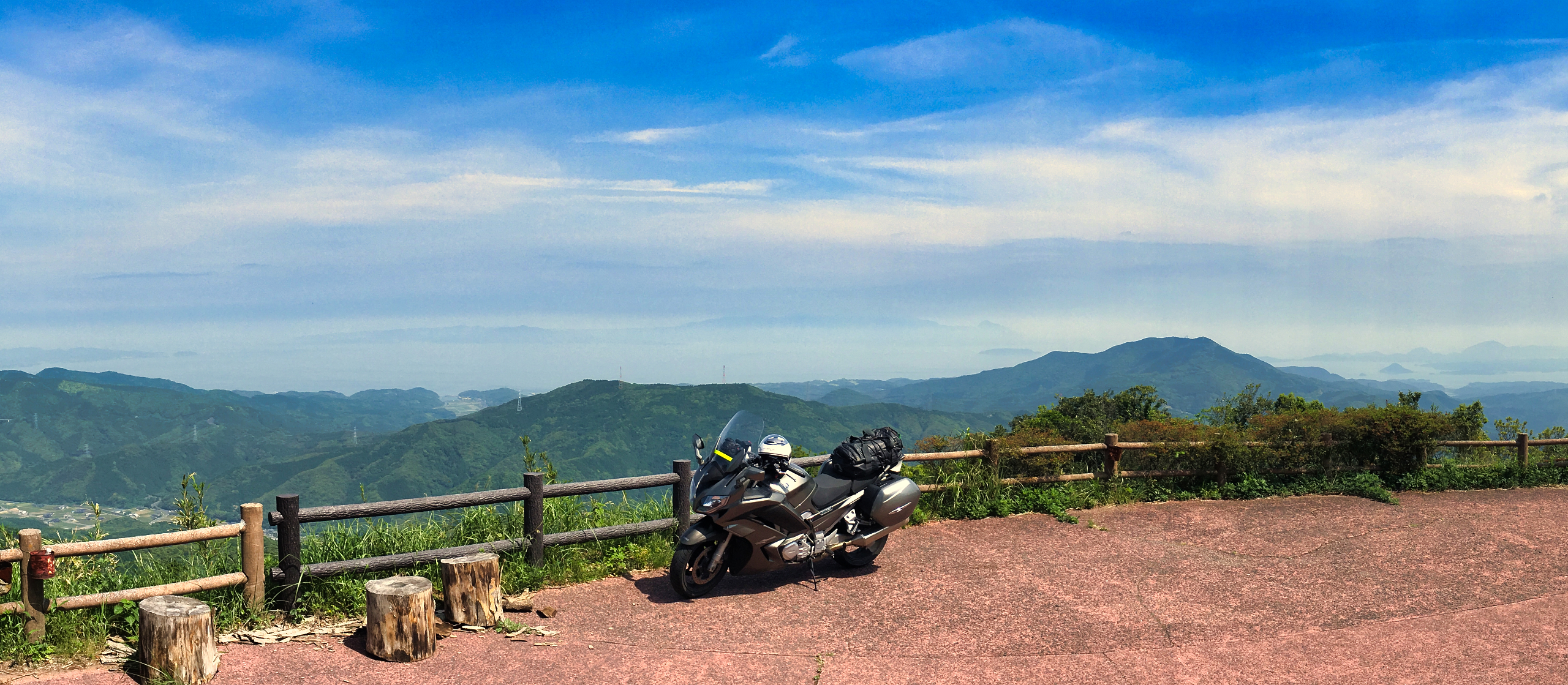 It is on foot from here to the summit facing the other direction.
What a spot. This is the Japan so few people experience.
I could have stayed there all morning but eventually I had to make my way back down. The ferry was waiting for me so in no time I was in Nagasaki prefecture and rode straight up Mt Unzen. The view was cloudy today.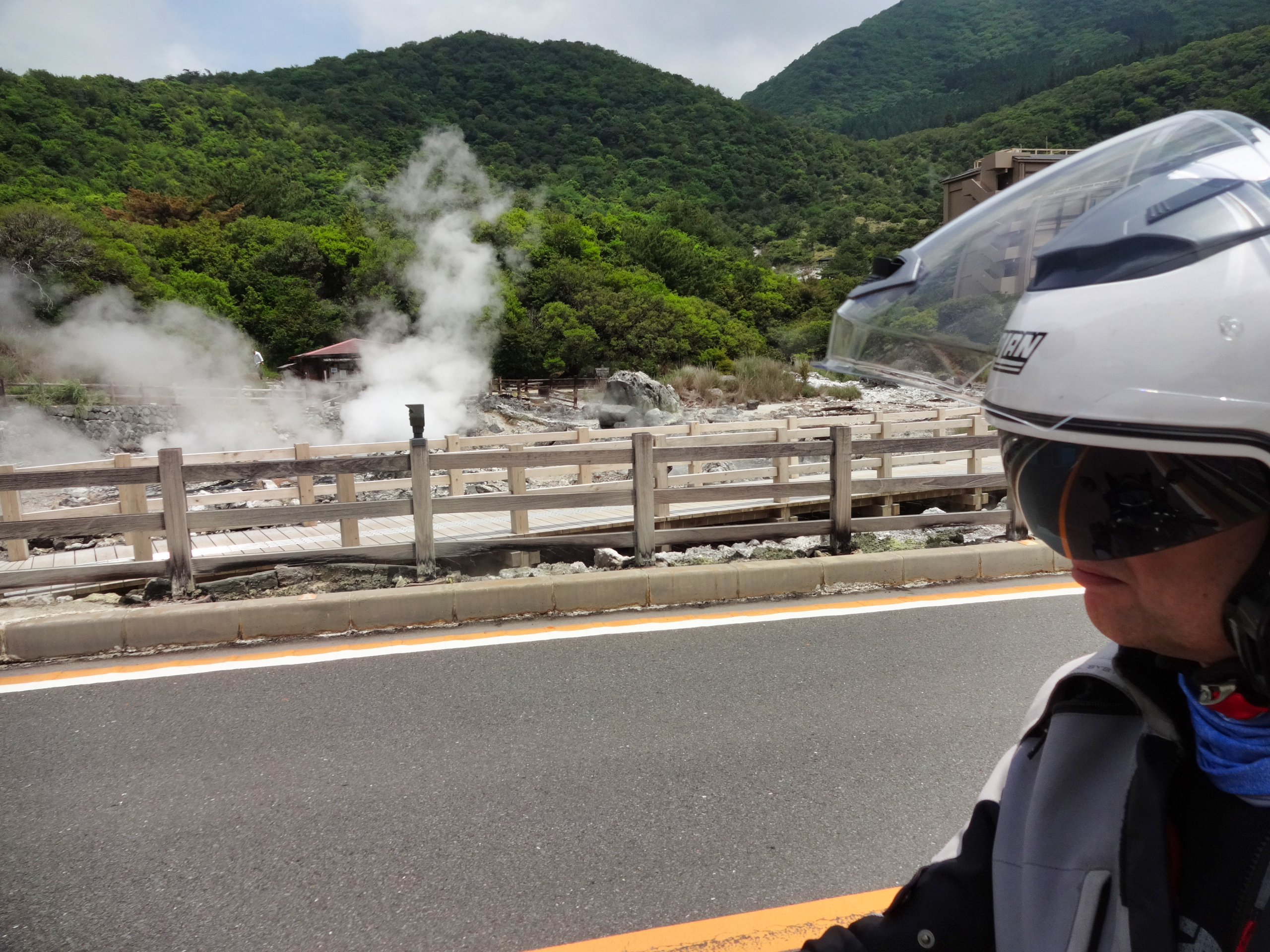 However the roads around here are superb. Riding up was great, and below the way down.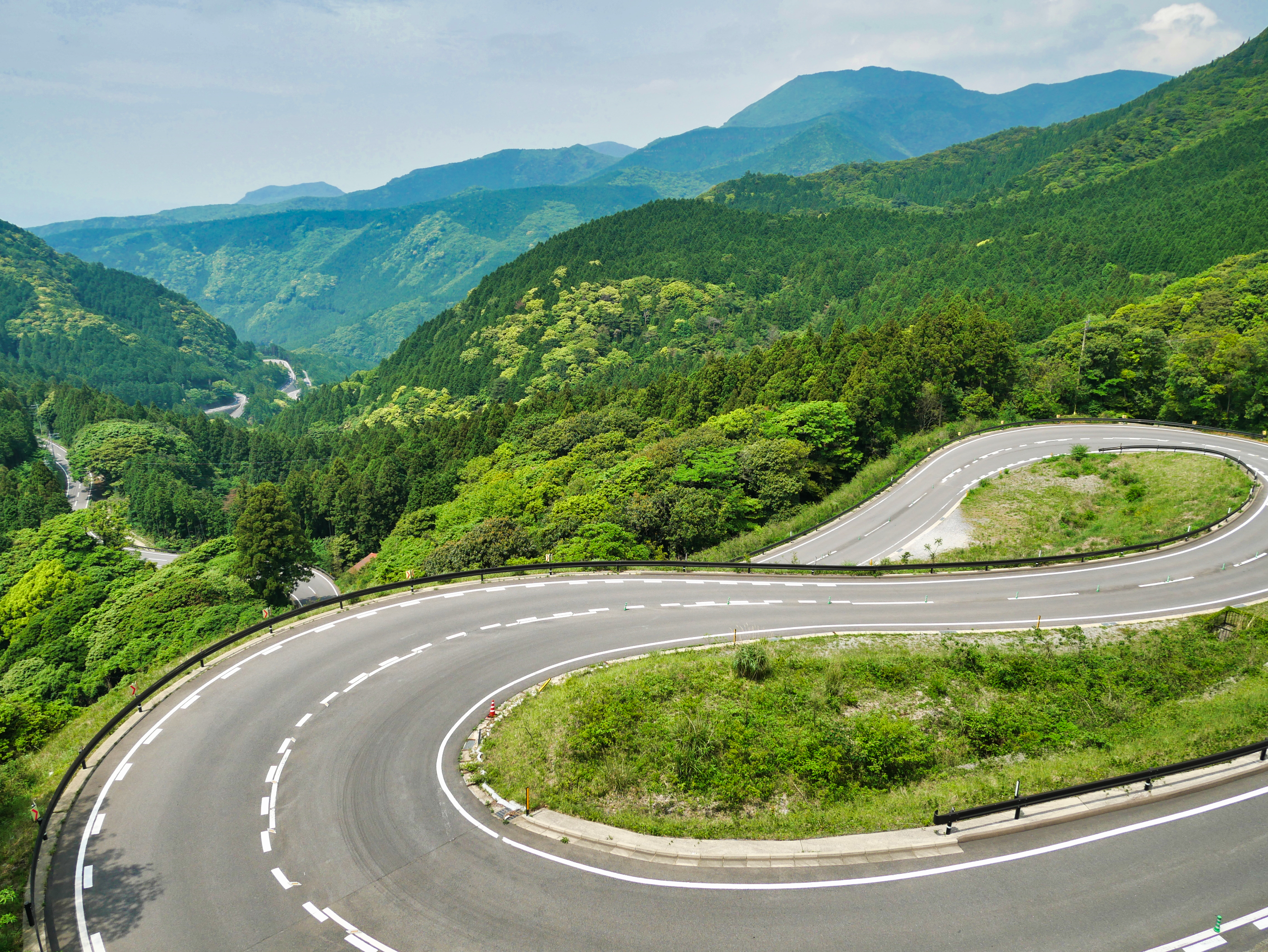 Most of the roads in Japan are as good as anything I have ridden in better known riding destinations like Europe. But until someone visits here they never believe me. Some more quiet coastal roads after lunch then I arrive at Nagasaki.
A much needed day off in Nagasaki. I was going to revisit the Atomic bomb museum which I had last seen about 17 years ago however I was so tired. I had a craving for western food so had a nice burger and fries for lunch then sat like a zombie. Should of taken a break sooner perhaps. Or just reality is I am not as young as I think I am. Went looking for some nice wine but the Japanese not really into wine, or English.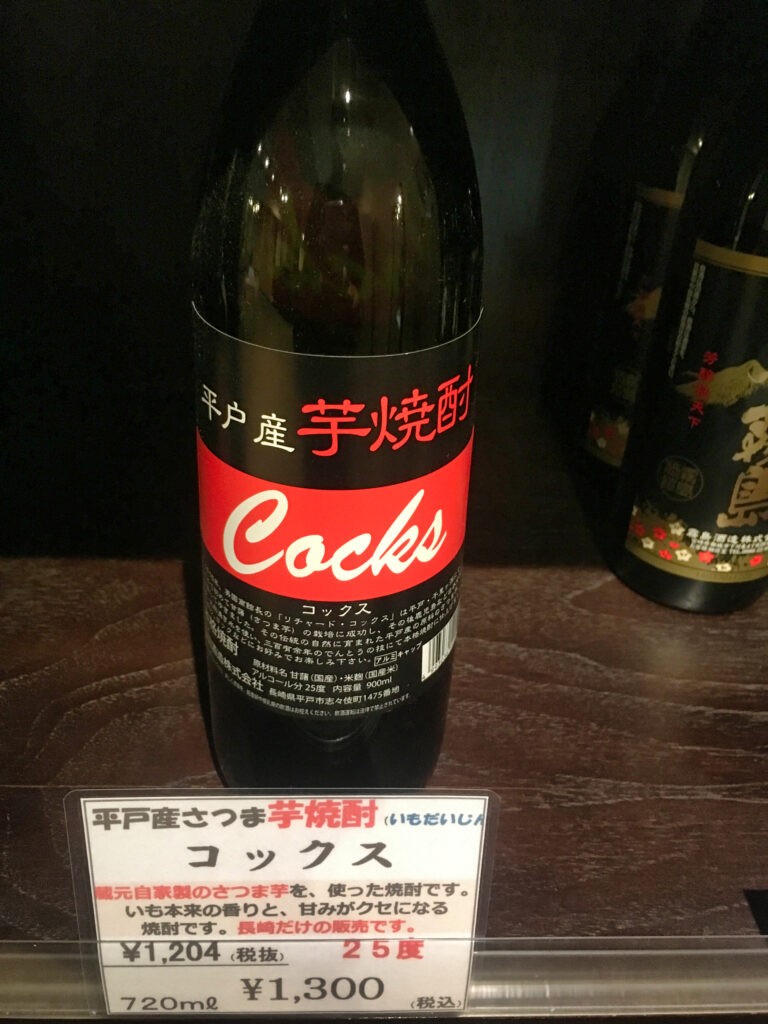 In the end I bought some of the Nagasaki spicy pickles that go well with rice and took the free bus back up the hill to my hotel to take a nap.
At number two on my list of things that underwhelm after small waterfalls is the Japan 'best night views'. I guess if you have never been to Hong Kong or other places with stunning night views might think different.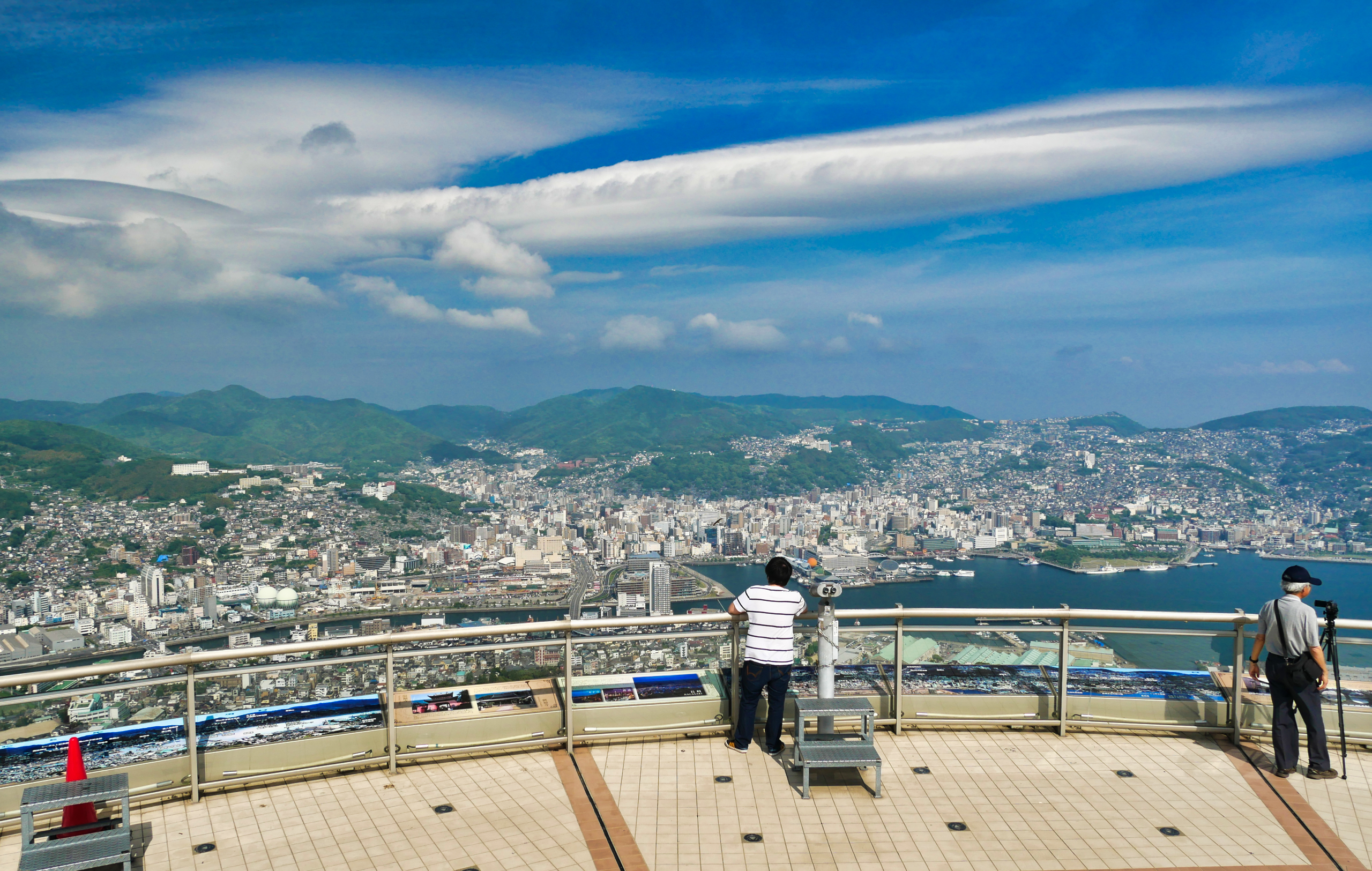 Here it is in daytime, much more interesting then.
I ride out of Nagasaki tomorrow after good rest to try visit a lesser known mining ghost island similar to Gunkanjima. See you then perhaps. (part five here)