I was on my way to Borneo from Thailand but was picking up my mate who lives in the Philippines on the way to ride Borneo with me. My other mate who had just ridden in Thailand with me wanted to come to visit our mutual friend living in the Philippines so we ended up with a small reunion and being all riders we decided to try for a ride together but there really was no time to do anything decent. Talking about the death march route in Borneo which was the next destination we decided to revisit the other infamous death march route in Bataan which would work out easy to access and to obtain rentals.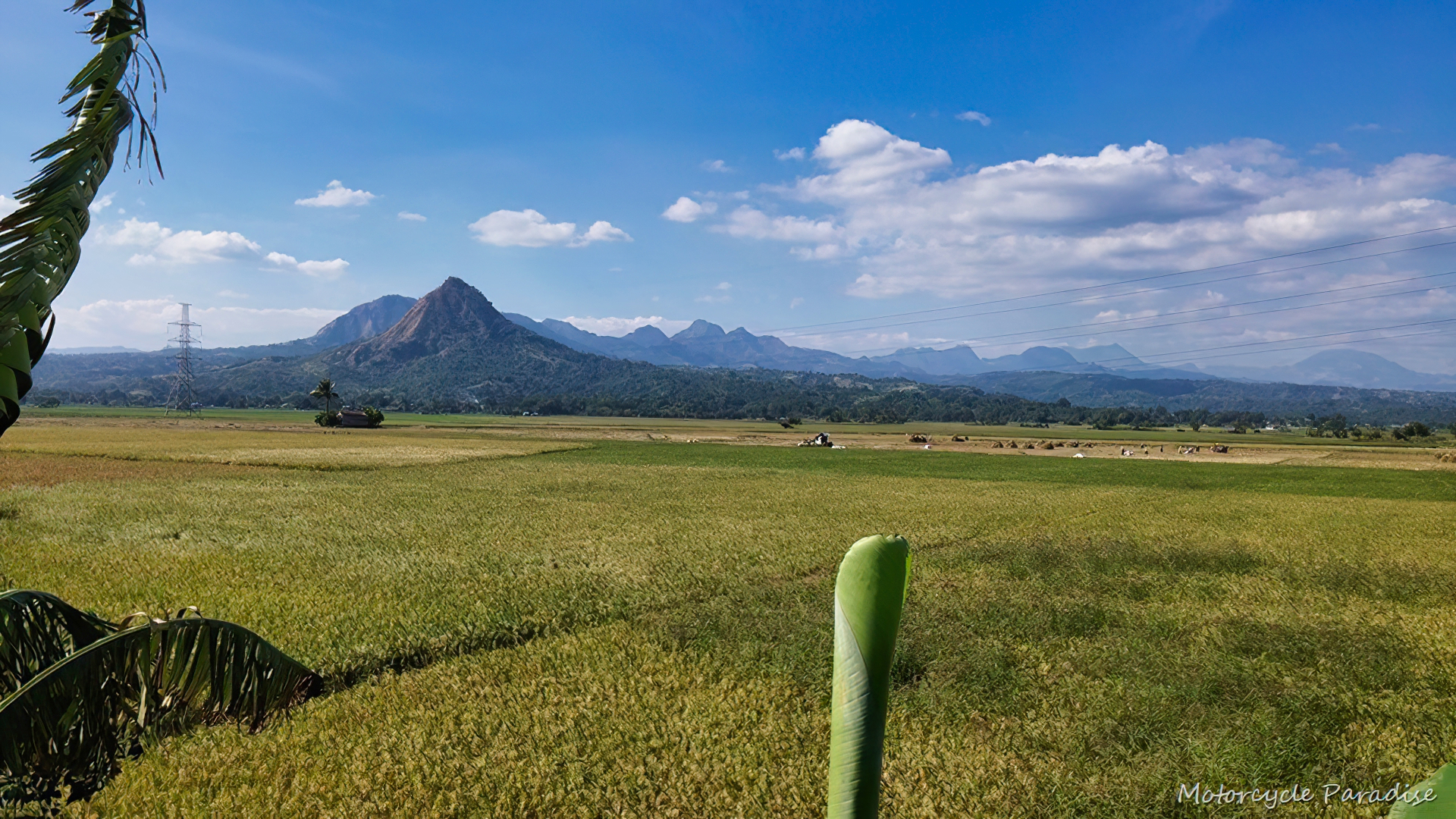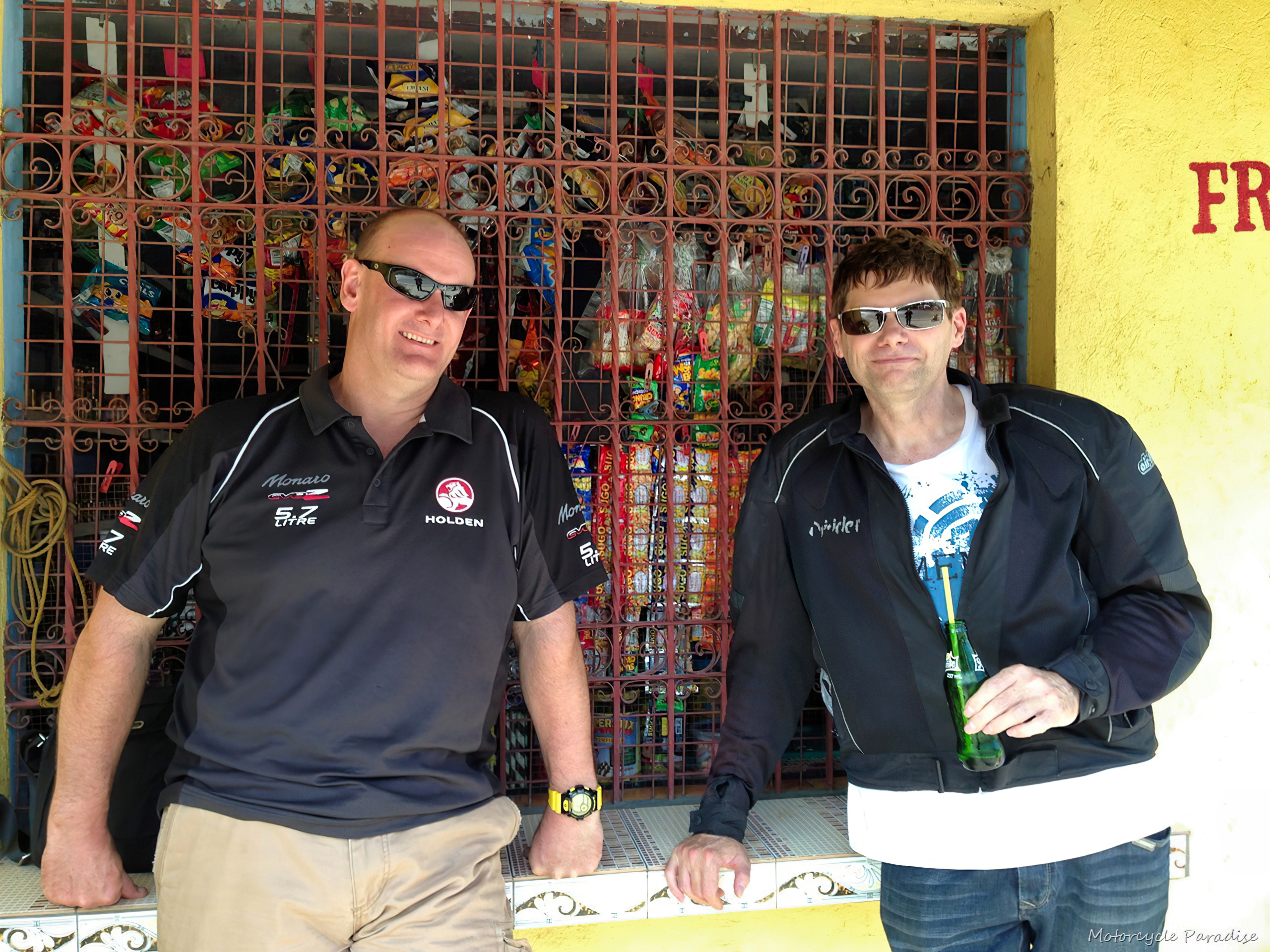 Stinking hot we stop at a sari-sari store with the usual heavy defences against being robbed. Just lemonade available but least it was cool. Below, the Ferrari of Jeepneys draws admiring glances.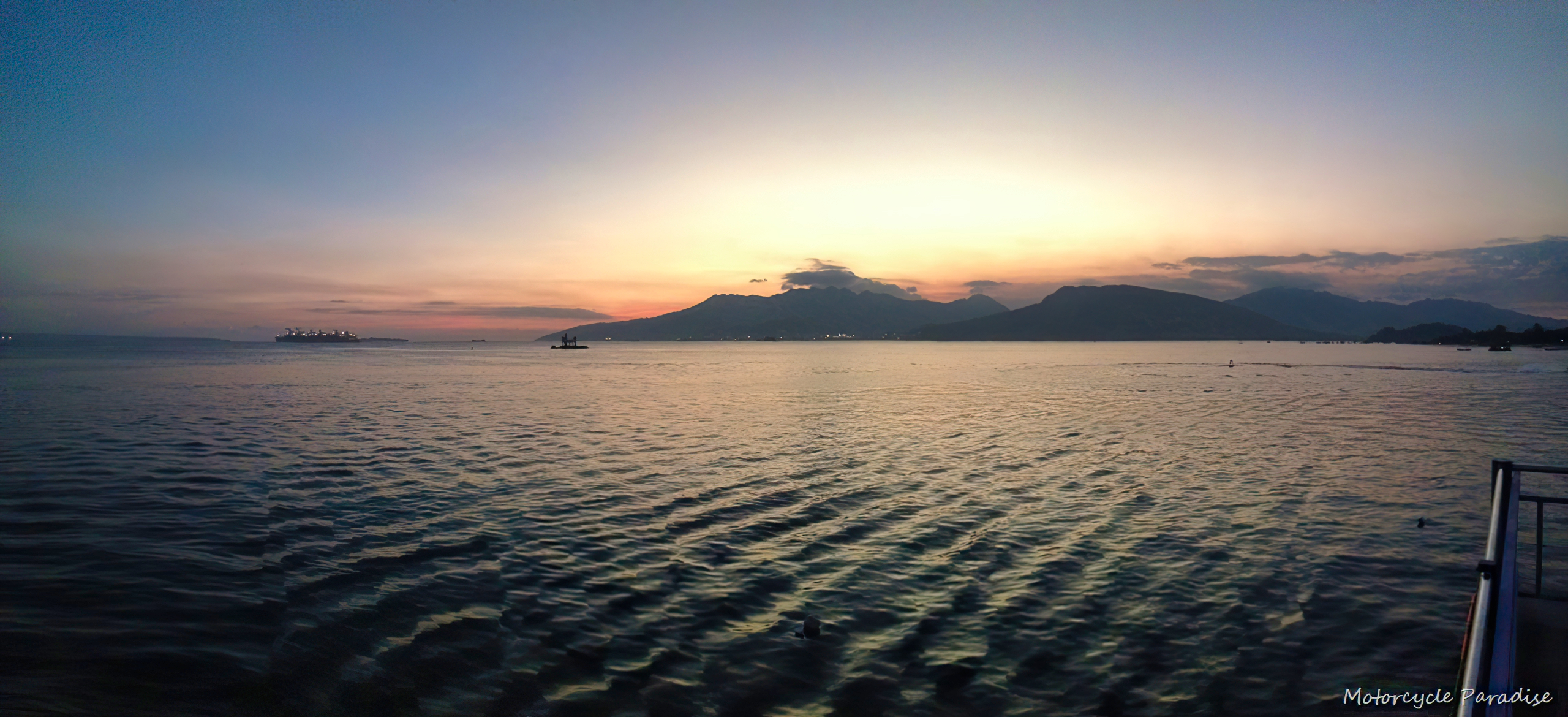 It was nice to get down to the ocean. The Philippines can be really humid and if I was my mate living there I would definitely be somewhere next to the water. We visited Mt Samat in Bataan riding along the infamous death march route from World War Two.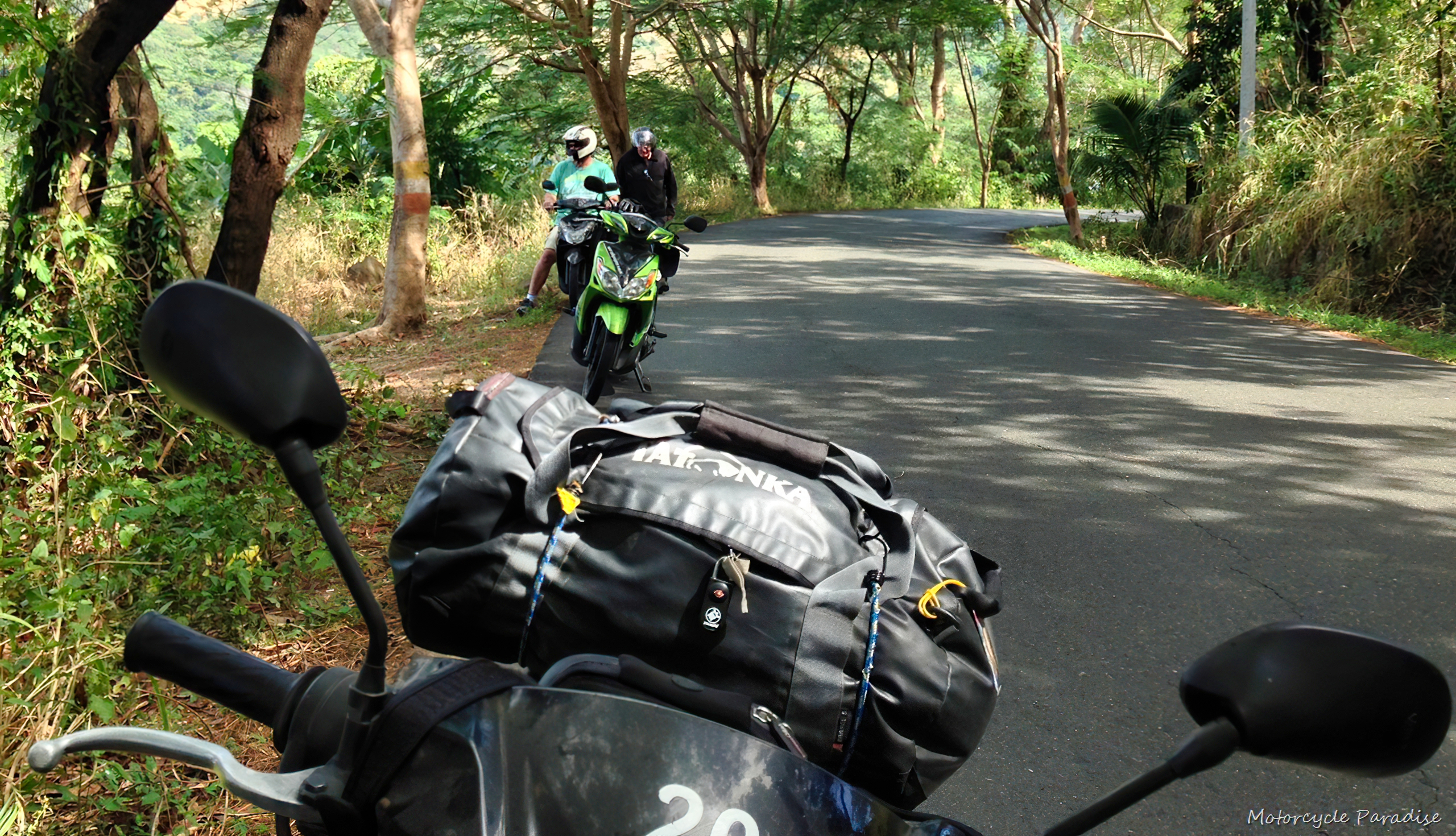 Its really nice in this area.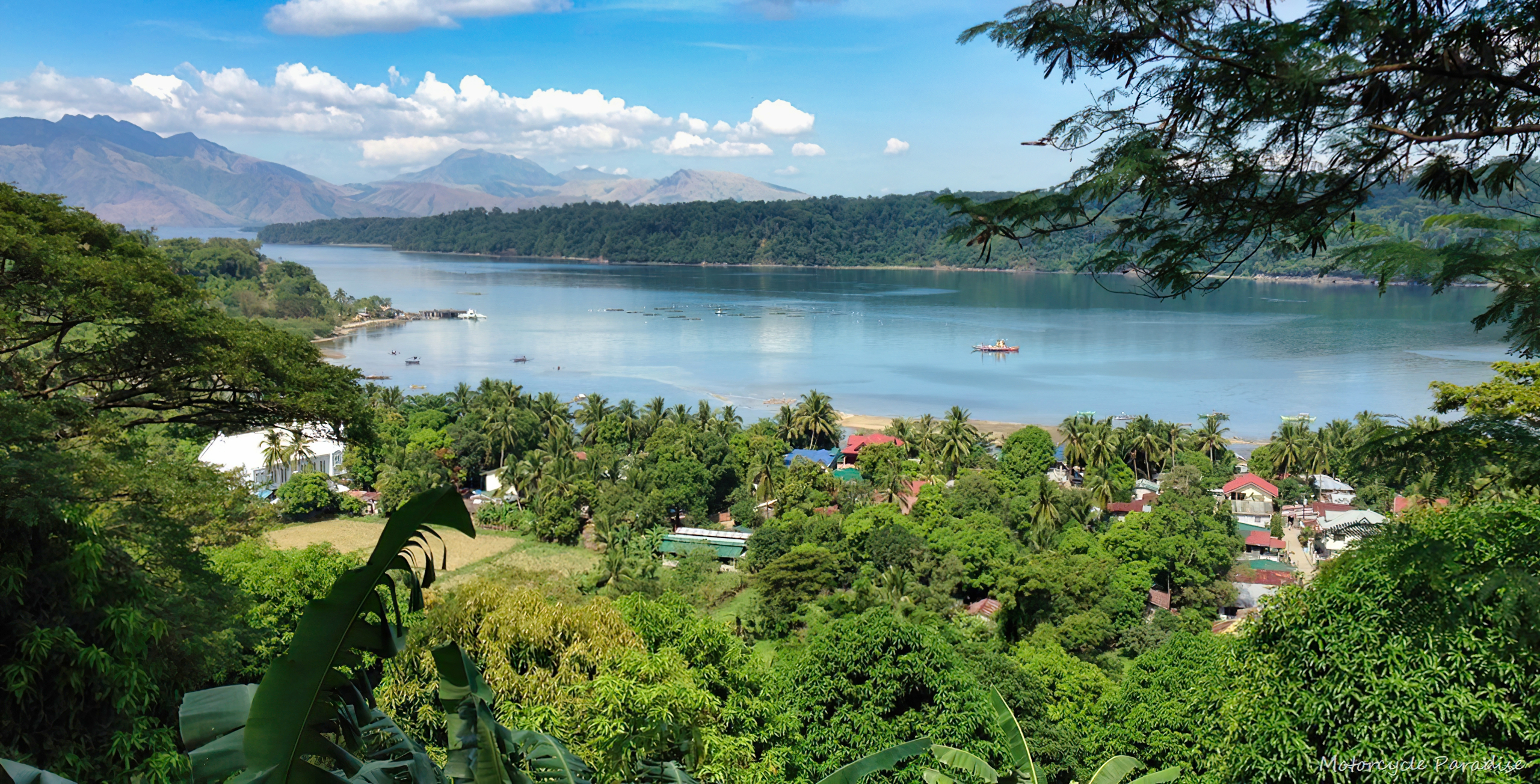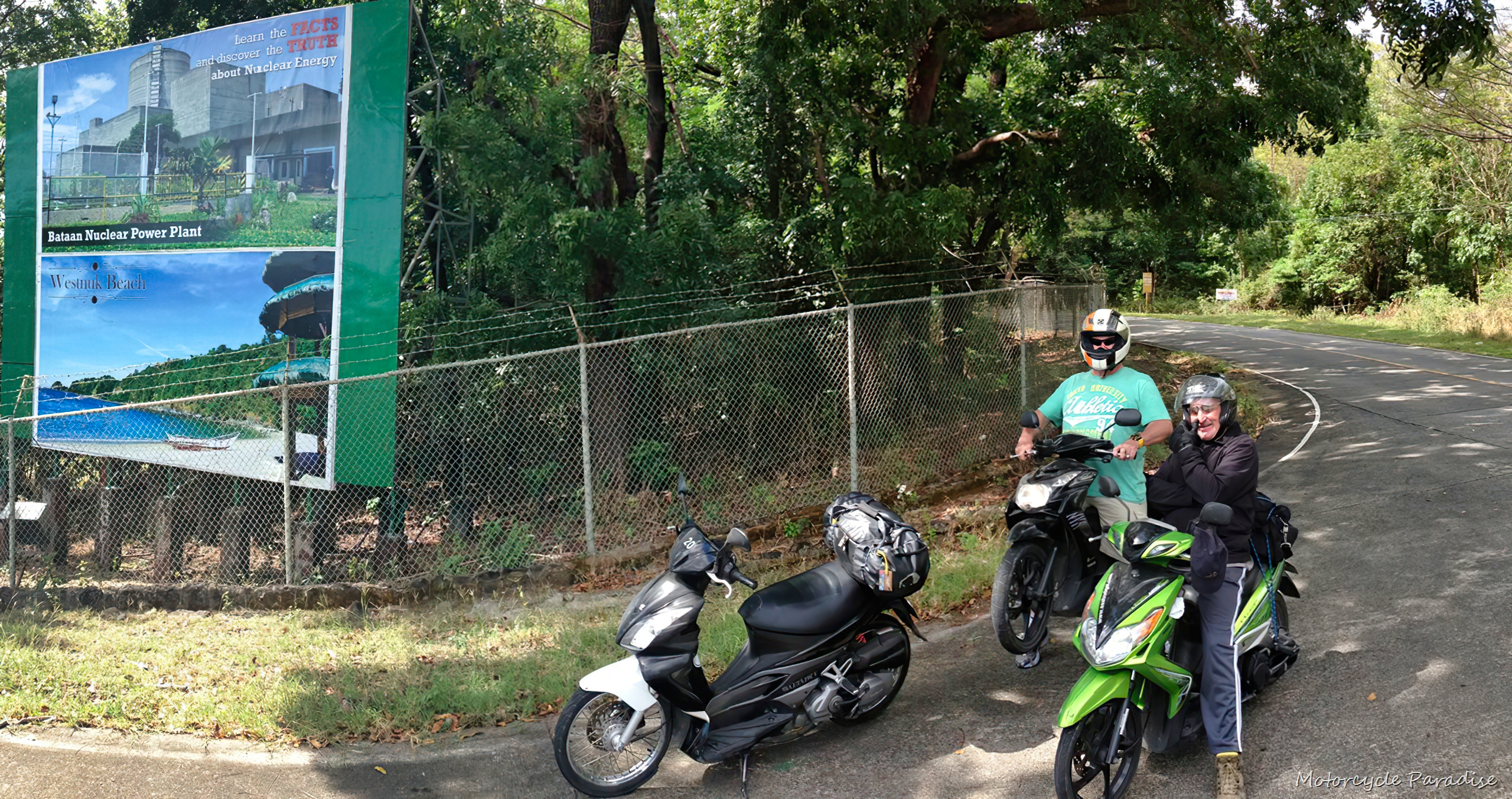 On the way back now we were curious at there being a nuclear power station here for years never used. Built in the Marcos era it had numerous problems and was eventually finished after 10 years and a billion dollars but never commissioned due to the then over throwing of president Marcos and fears after the Chernobyl disaster. Shame since there is power shortage still all these years since.
They should at least turn it into a tourist site, I'd sure like to see inside one of these things and not being commissioned this is perhaps the only safe one to visit in the world but apparently the usual political infighting and corruption have derailed that.
The ride was paused by the problem of a flat tyre but this was soon repaired by a vulcanizing shop. One thing about riding in the Philippines is you will never be too far from a vulcanizing shop or fuel in the shape of 1 litre bottles sold at a village store. The roads in the mountains of Bataan are actually pretty good riding but as I have said previously you really need a big wheel bike over here like a road trail due to the road surface so it was bumpy at times on these small wheel scooters.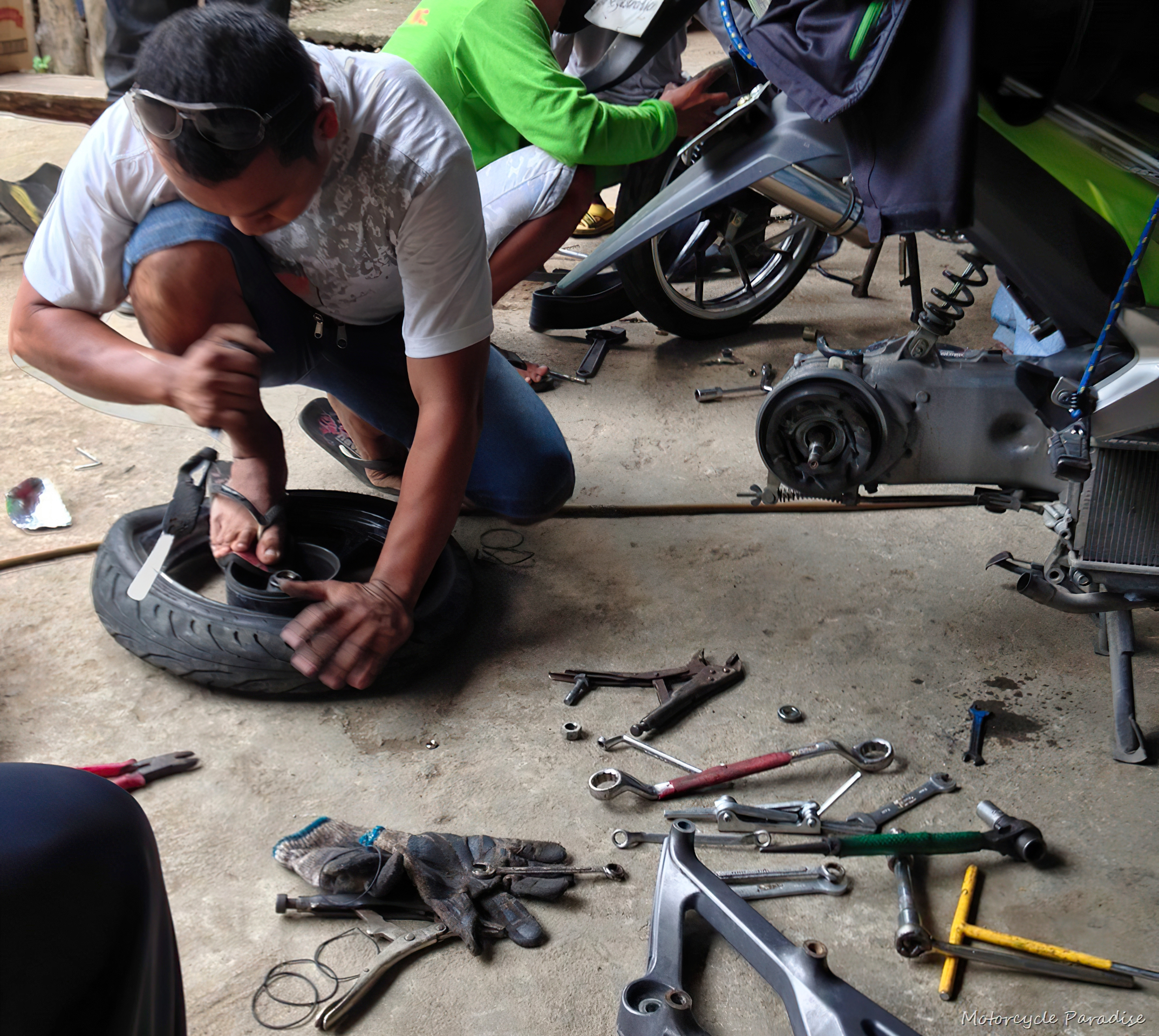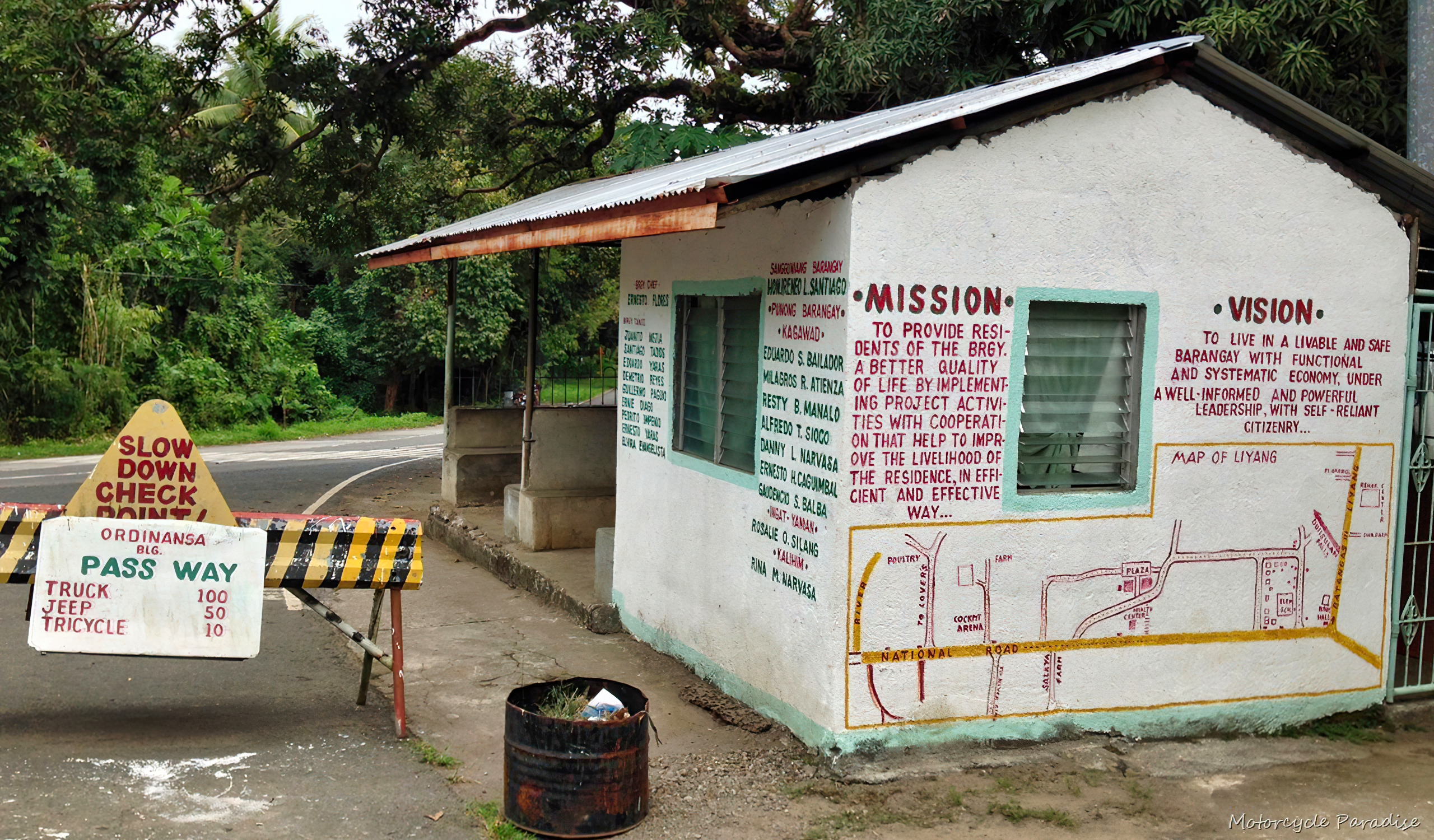 Above the village mission statement and map but nobody was manning the gate. Below on the death march road and at Mt Samat memorial also built by former President Marcos. You ride an elevator up inside the cross. The museum and visitor centre has been closed, the info about the events that took place have been removed, the historic large calibre field guns removed and even the toilet facilities all neglected and out of order. This is a site of a major war crime and the memorial that commemorates such a terrible tragedy and atrocity should be looked after regardless of the politics. (I am told it was reopened a couple years later)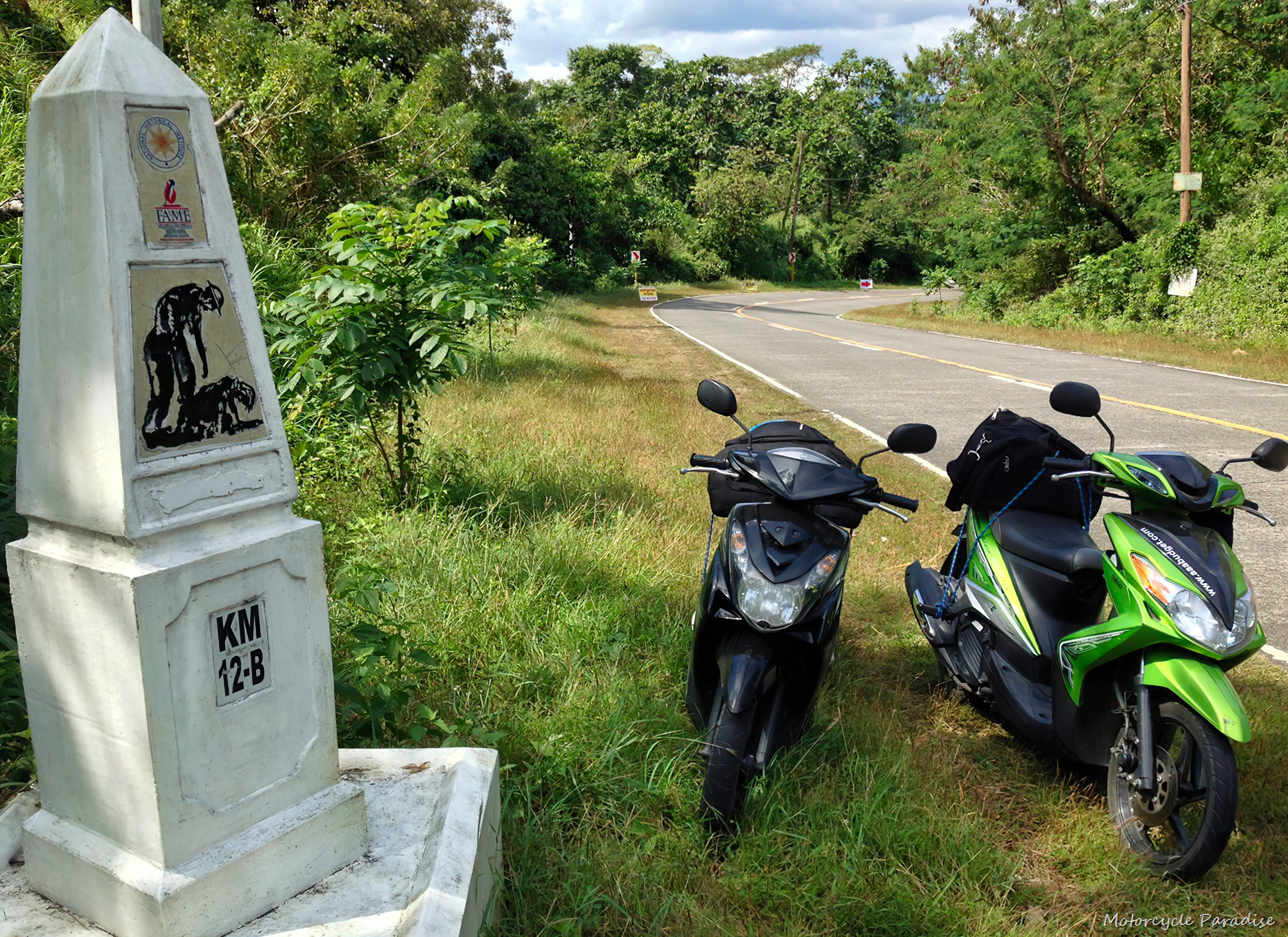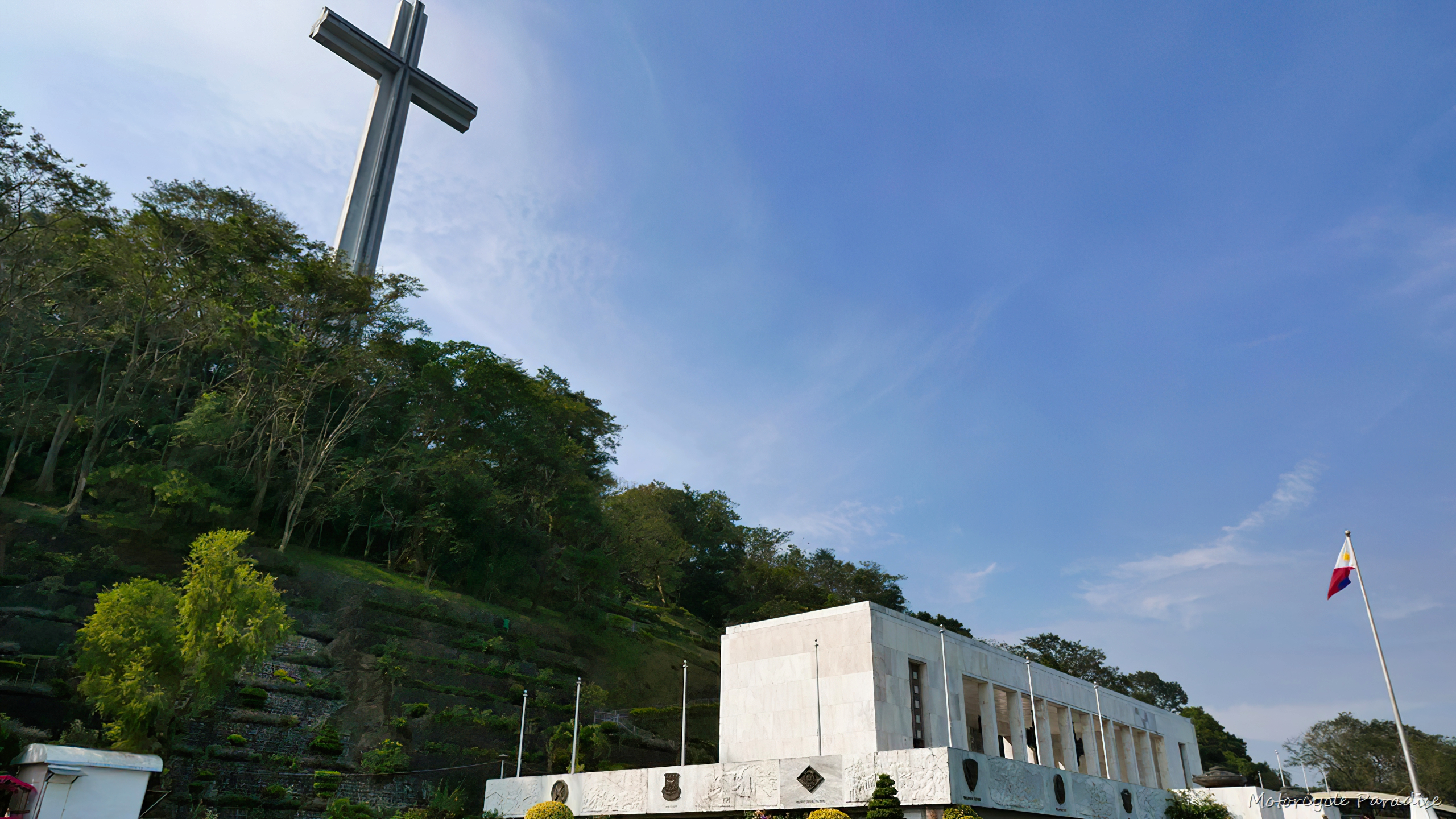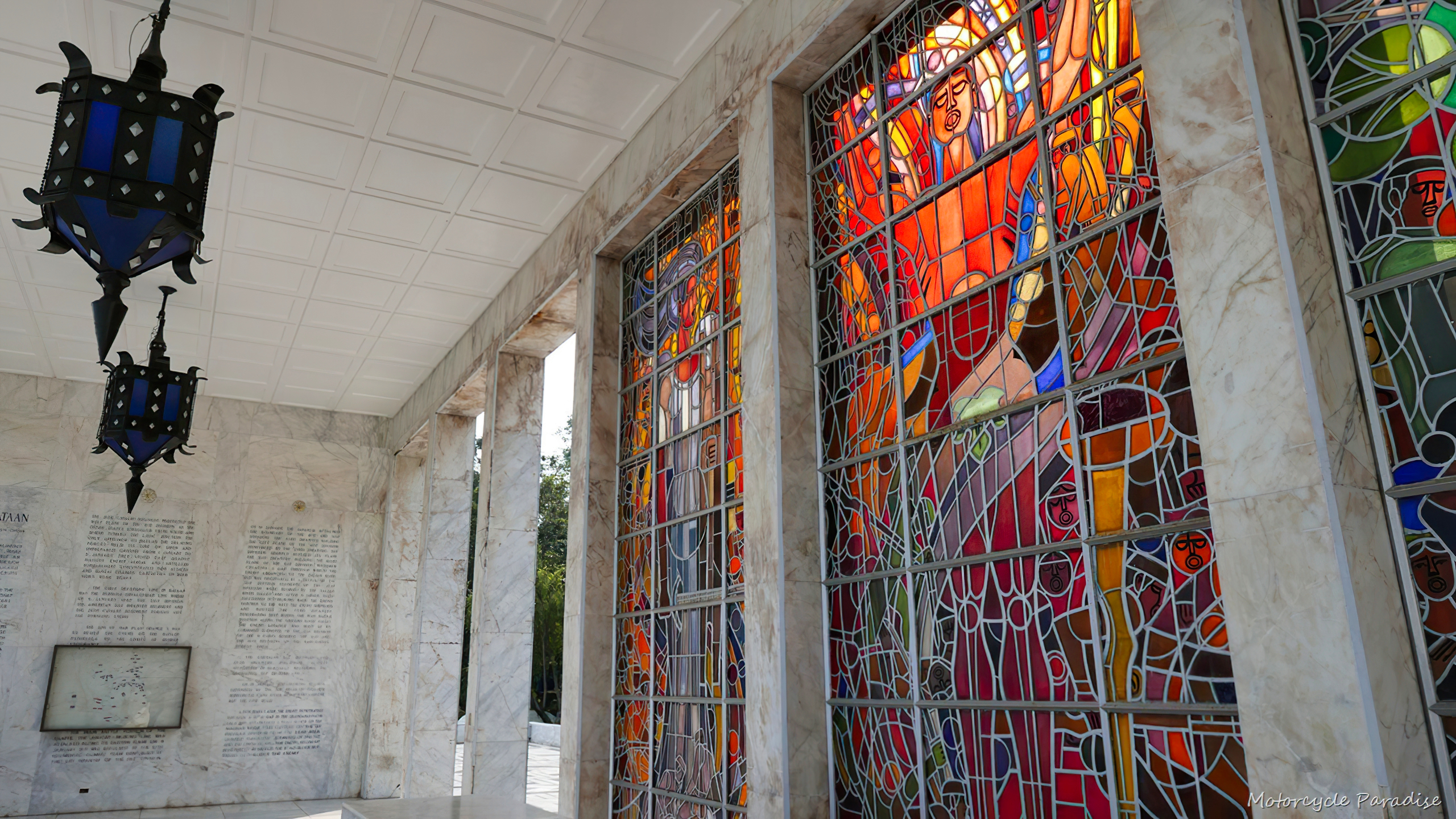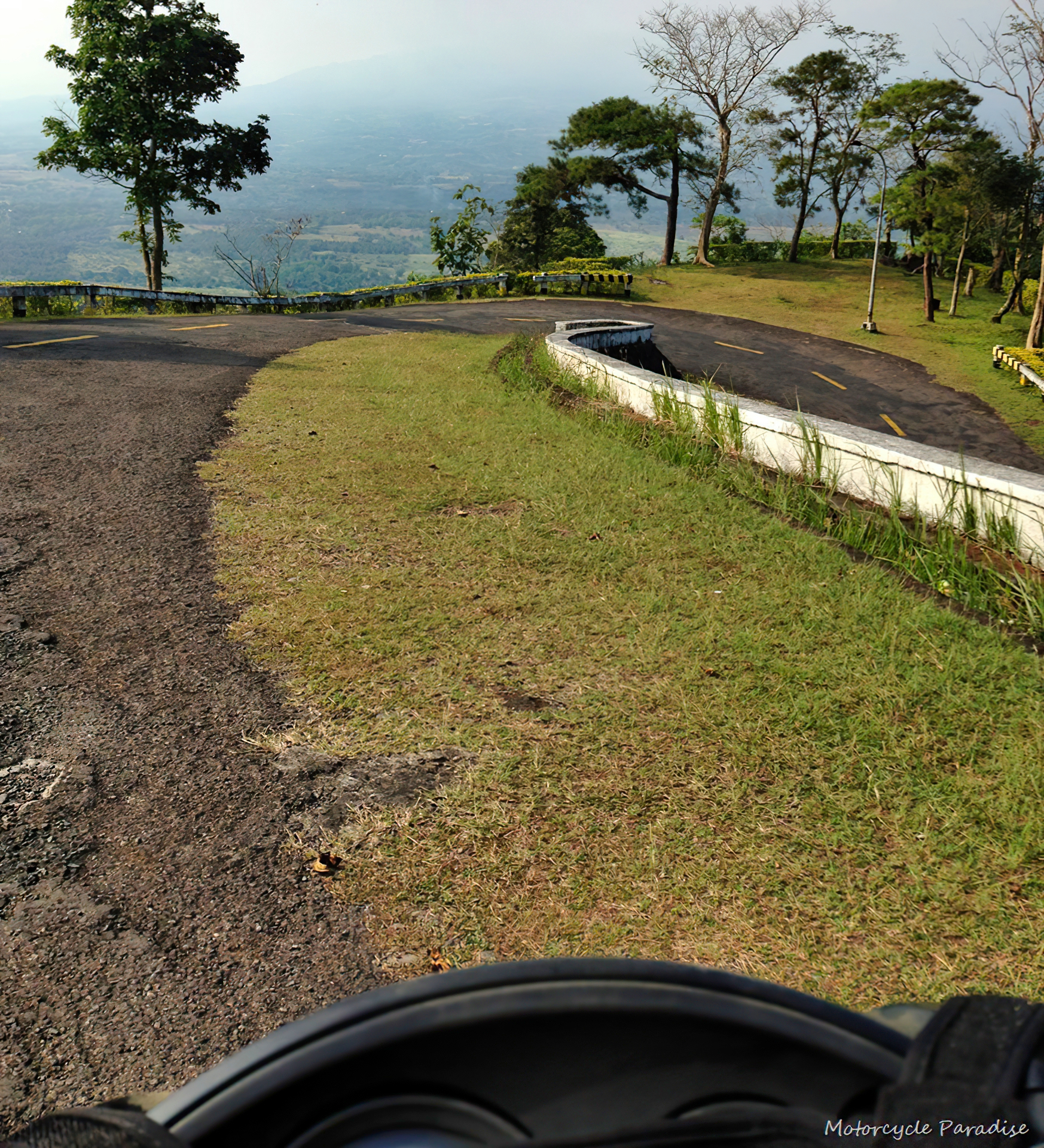 Well that's all, just a short visit on my way to Sabah. I have previously completed a much larger ride in the Philippines and you can read that ride report by following this link. I would like to revisit the mountains of Luzon or ride down to Bicol as well as doing a few days riding further south if I could find a rental down there as lots to see in this country but only bikes available remain those from Nice Bike in Angeles which limits how far you might ride.