Arriving at Chiang Mai airport after an overnight flight via Kuala Lumpur I was feeling pretty good having grabbed some rare sleep on board and was ready to start the ride that morning.
When the luggage belt was switched off and my bag had not arrived my heart sunk. Spent the next couple hours with airline staff before catching a taxi downtown to bike rental shop with the hope my bag was in Kuala Lumpur and could be put on next flight.
I had communicated with Tony's Big Bikes 3 times about this ride and been assured a Kawasaki ER6N was reserved for me. Upon arrival I was informed no bike available. I asked what about those outside, 'they were reserved yesterday', but my reservation was weeks ago why would you give someone else preference? I was walking to main road feeling down, no bag, no bike and came across Pops rentals. Straight away I am offered a newer bike at better price. Forget Tony's Big Bikes if coming to rent here guys.
Found my way back to airport where I was told my bag had not been found but they could fly it to me 'in route' the next day or day after when found. My helmet and jacket I carried on the plane, my phone was flat so no map but I decided to set off to Mae Hong Son using my faint memory of the road numbers I needed to take and thus started one of my best rides.
(2021 note – I refreshed the photos but they were from an iPhone 4)
I found a mall out of town and purchased a change of t-shirt and underpants for a few dollars and a toothbrush and toothpaste, some deodorant and sun block and had a big lunch of eye watering super spicy Thai chicken at KFC and was ready for a big ride all afternoon. I hate riding without gloves so stopped to try purchase a pair but in a country where half the people don't wear helmets the request for gloves received a puzzled stare.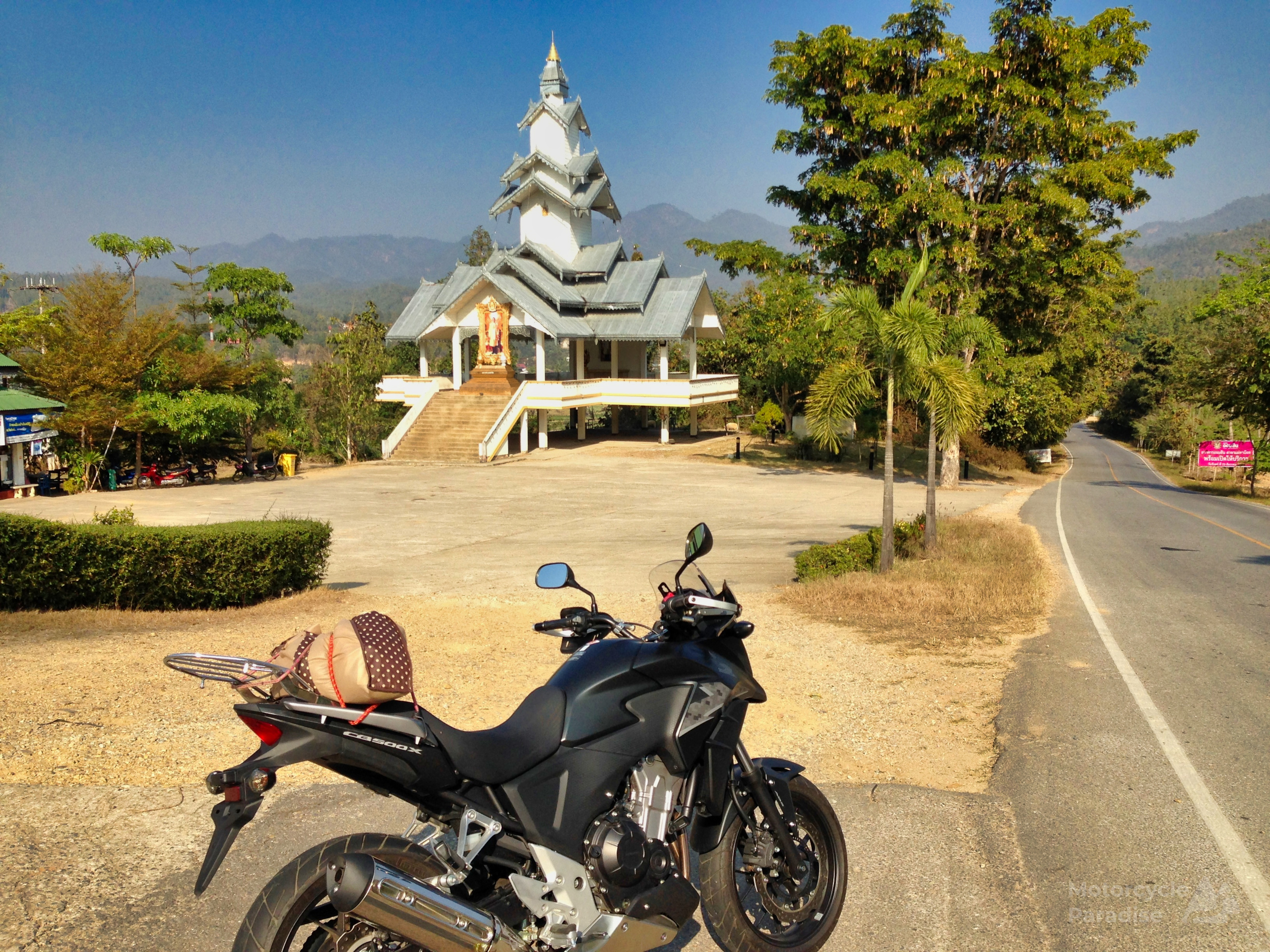 They say the road to MHS has 1864 corners by late afternoon I was actually wishing them to stop as fatigue started to set in but I had to push on and found the CB500X well suited to the task.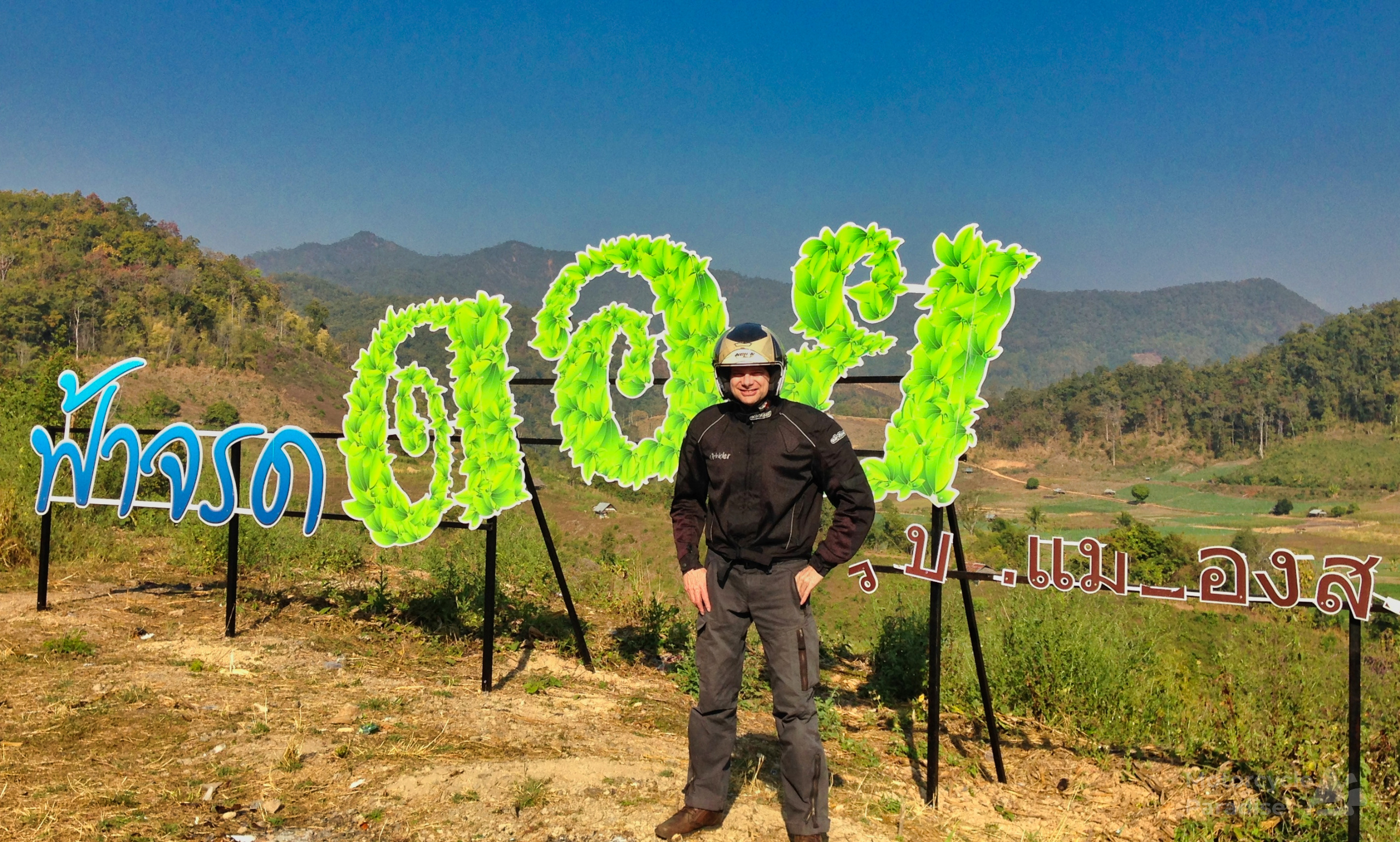 Superb viewpoint as you descend into the town of Mai Hong Son.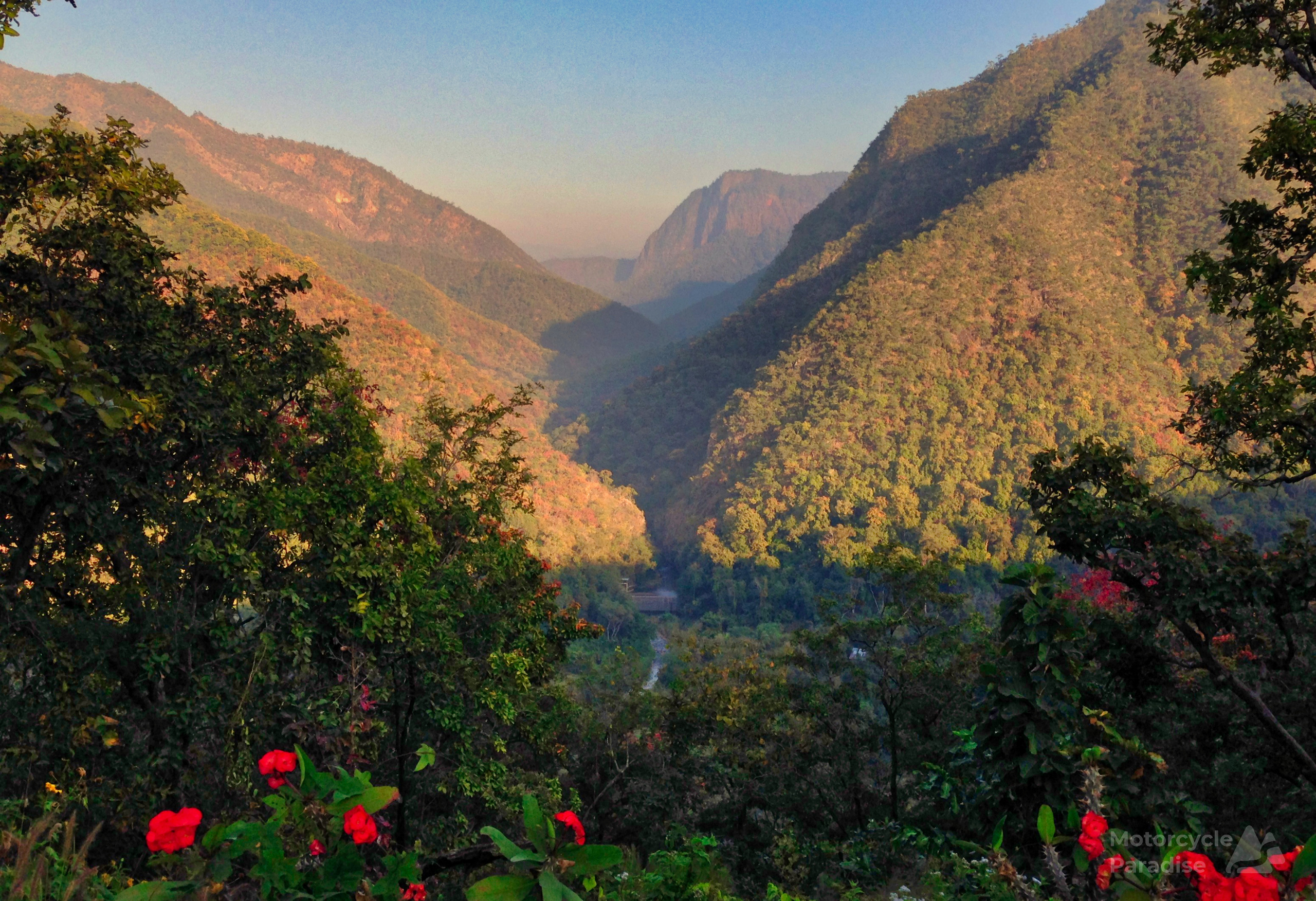 I phoned the airport and the good news was my bag had been found so I arranged for it to be flown to MHS regional airport the next morning. There was one last twist however, checking my camera which I had carried on plane with me I noticed the screen was no longer working.
So only iPhone photos for the blog. Day one route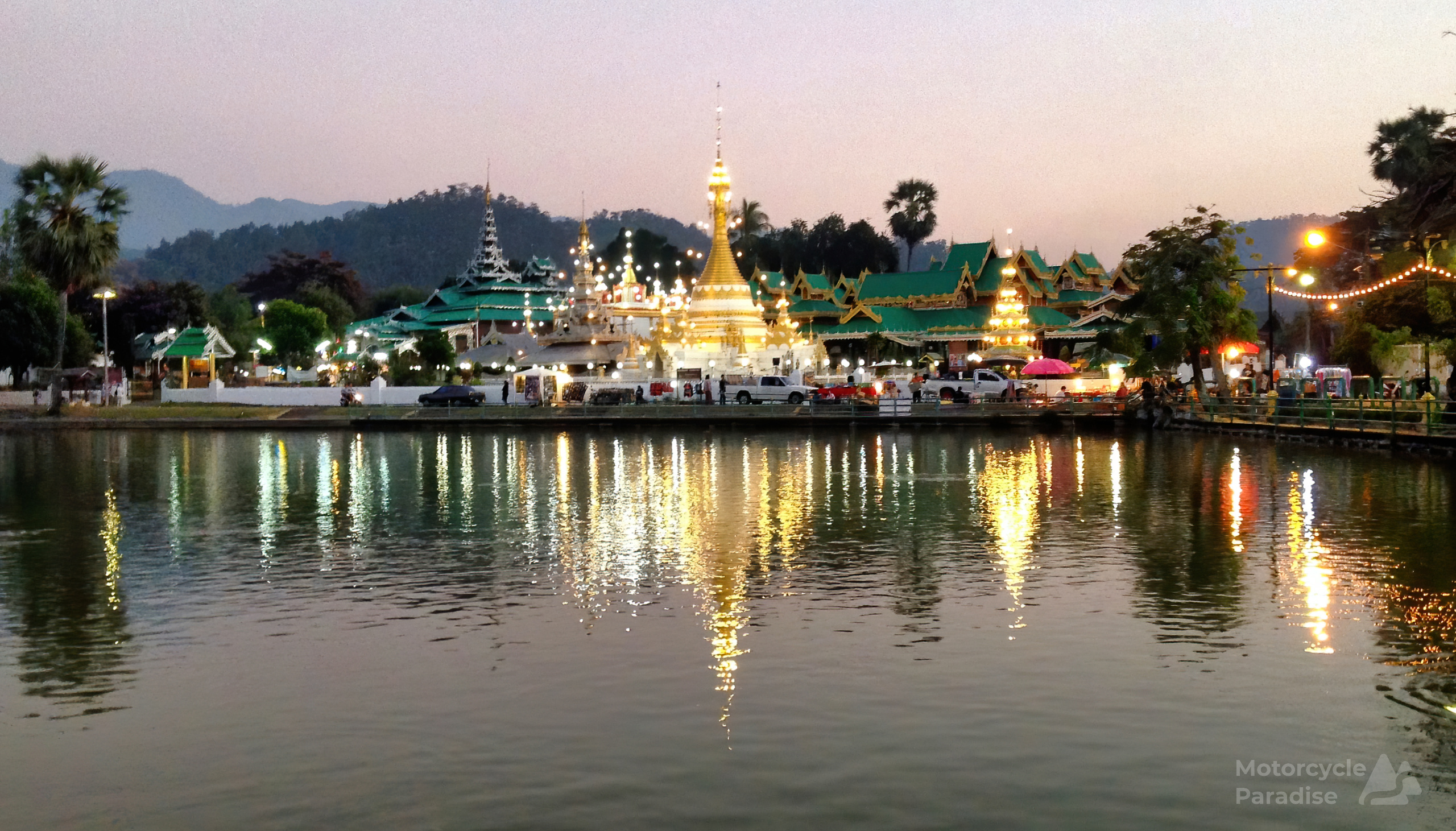 Another late start the next day waiting for my bag at MHS airport but I was so glad it to see it. The clothes I could replace but not my GPS. I am still using the old Garmin 760 since the new models seem to lack user defined routing and it was comforting to be reunited with my little travelling buddy and felt at ease with life so despite way behind stopped for coffee.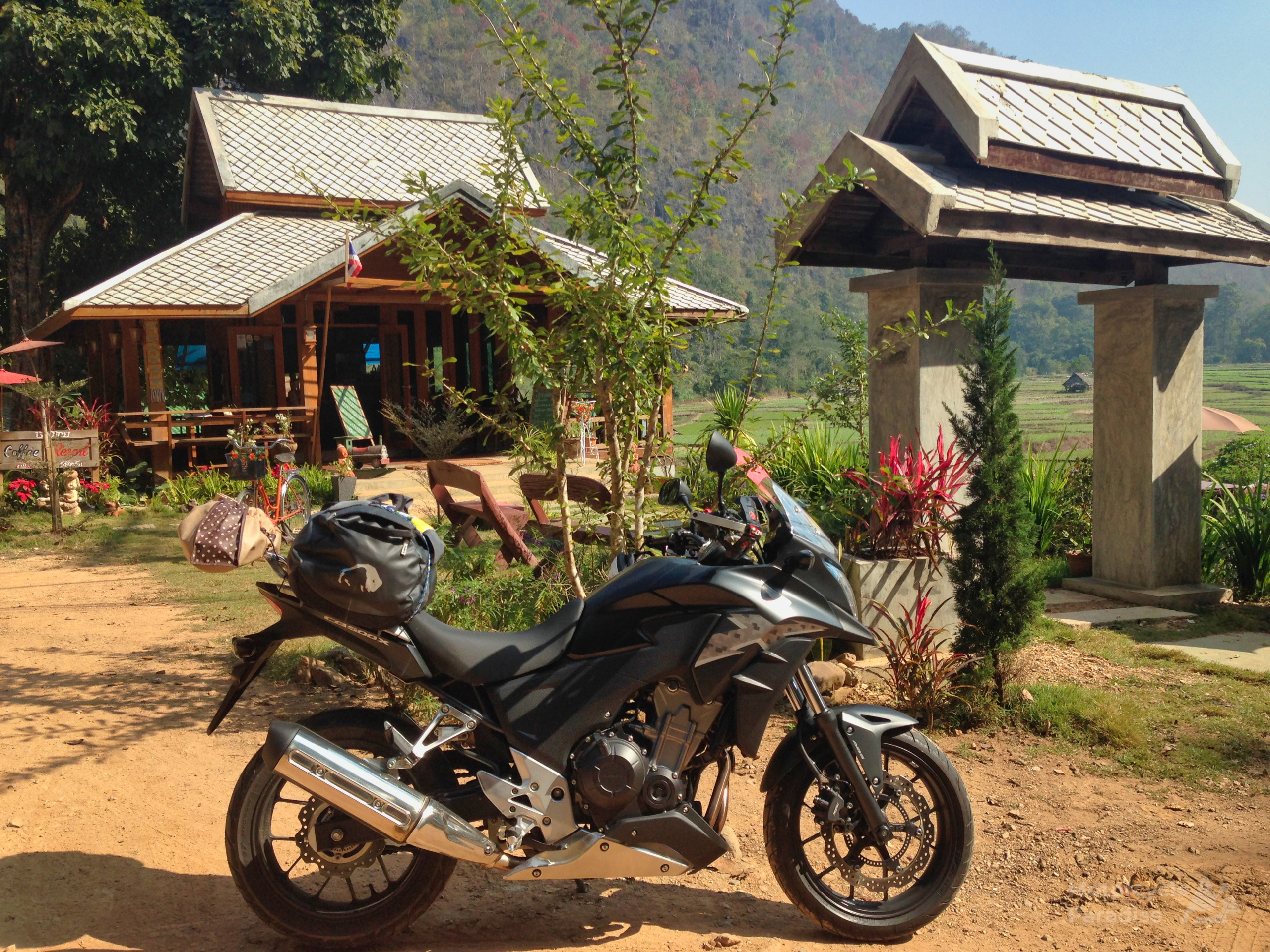 About now I noticed the bike had no number plate. My heart sank as I thought it must have been stolen. I looked under seat but there was no registration paperwork so I had no plate and no paperwork for bike. Oh well I pushed on, it was another long day due to the late start but the riding was fantastic even if I felt a bit rushed. Day two route.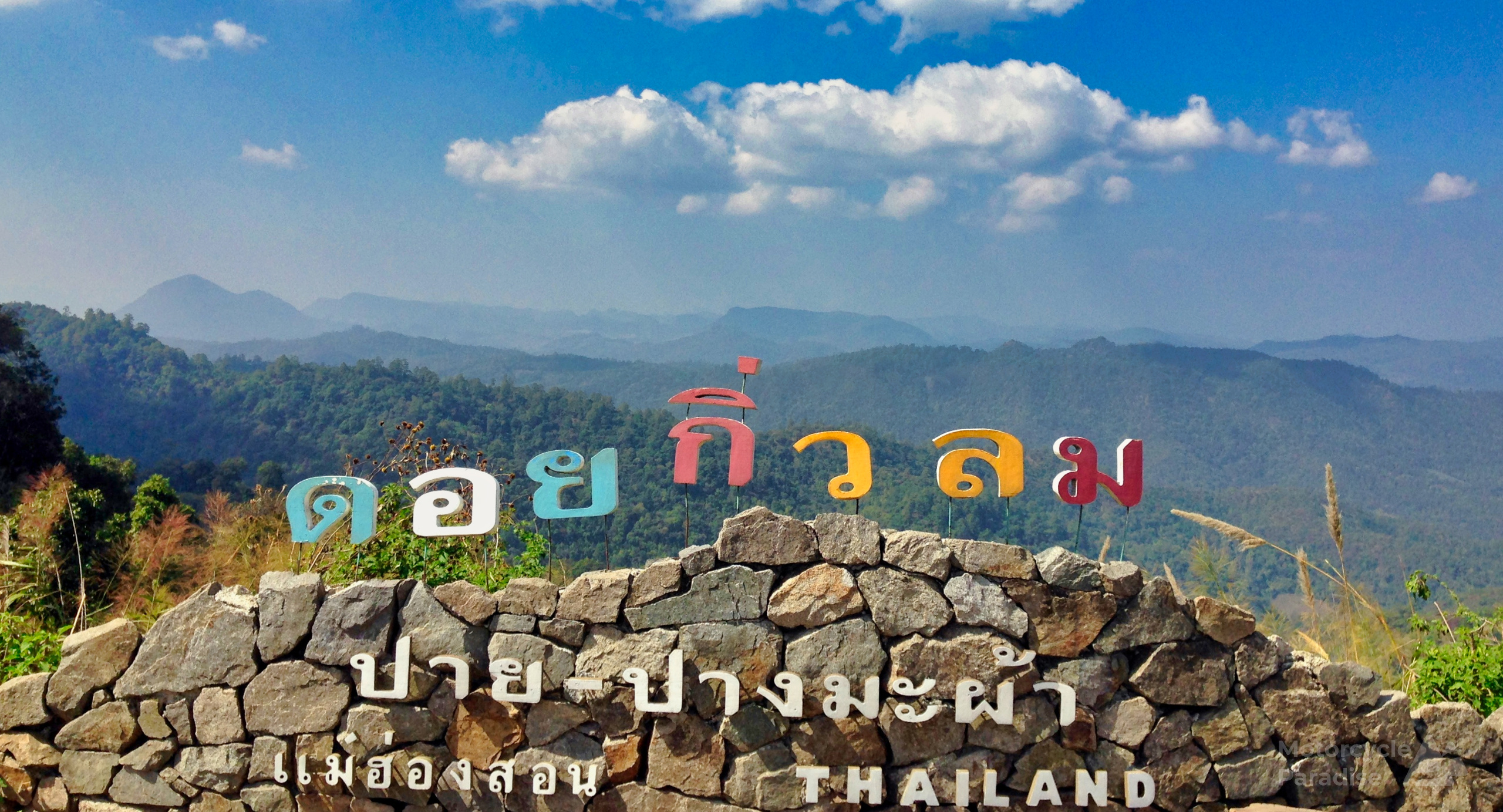 The road north of MHS climbs and descends a series of mountains but the view this day was obscured by smoke. Shame but after events so far decided that was minor thing.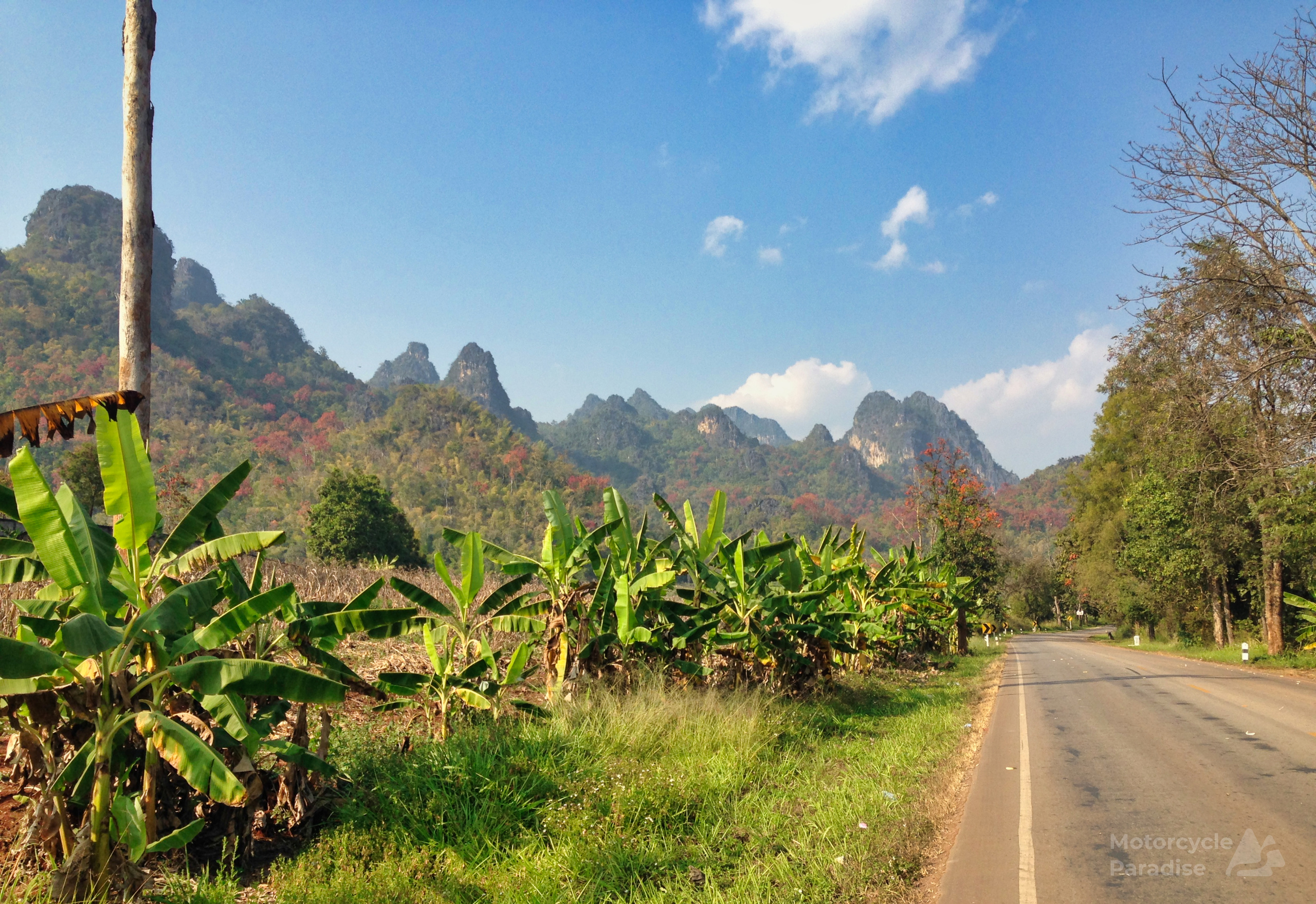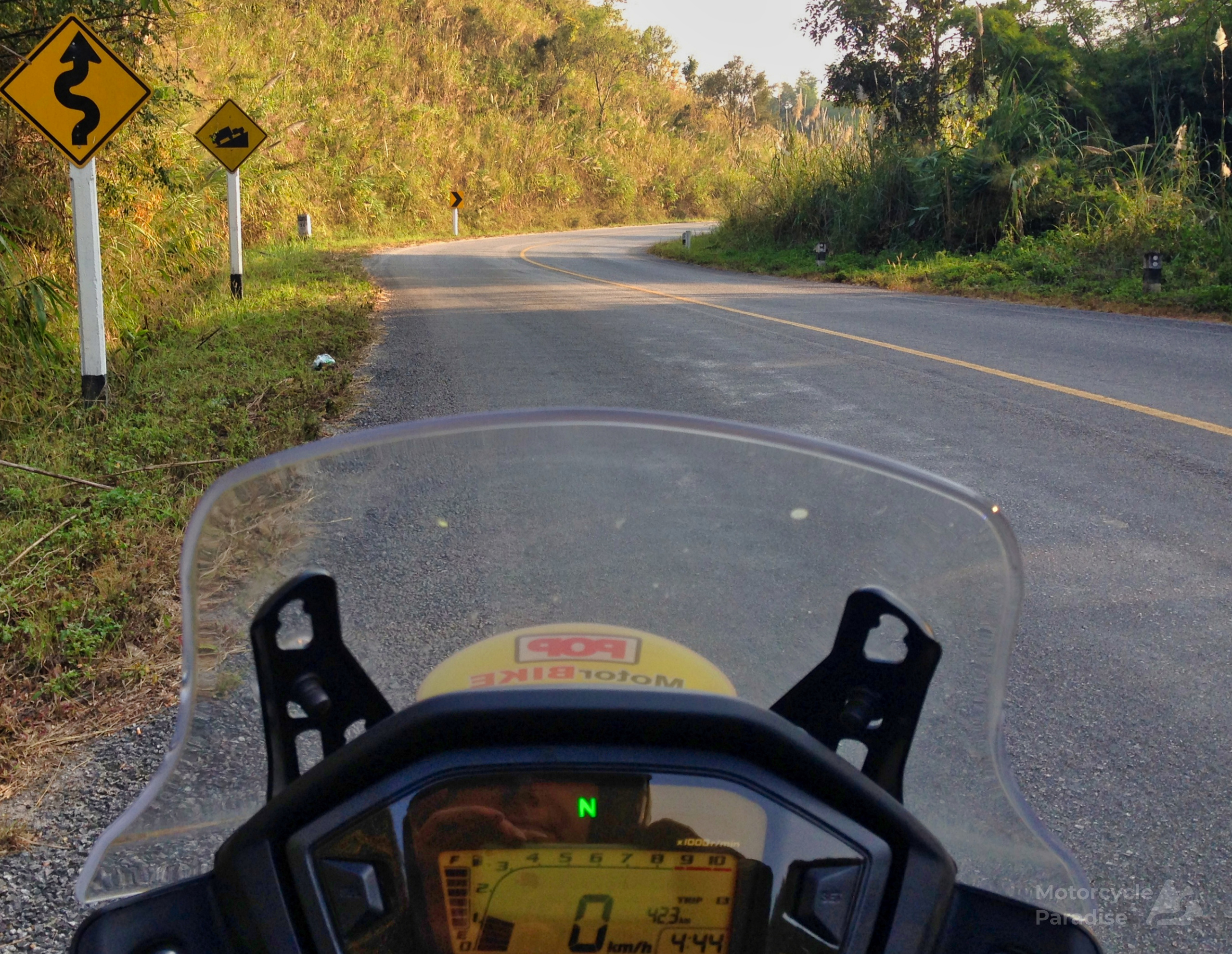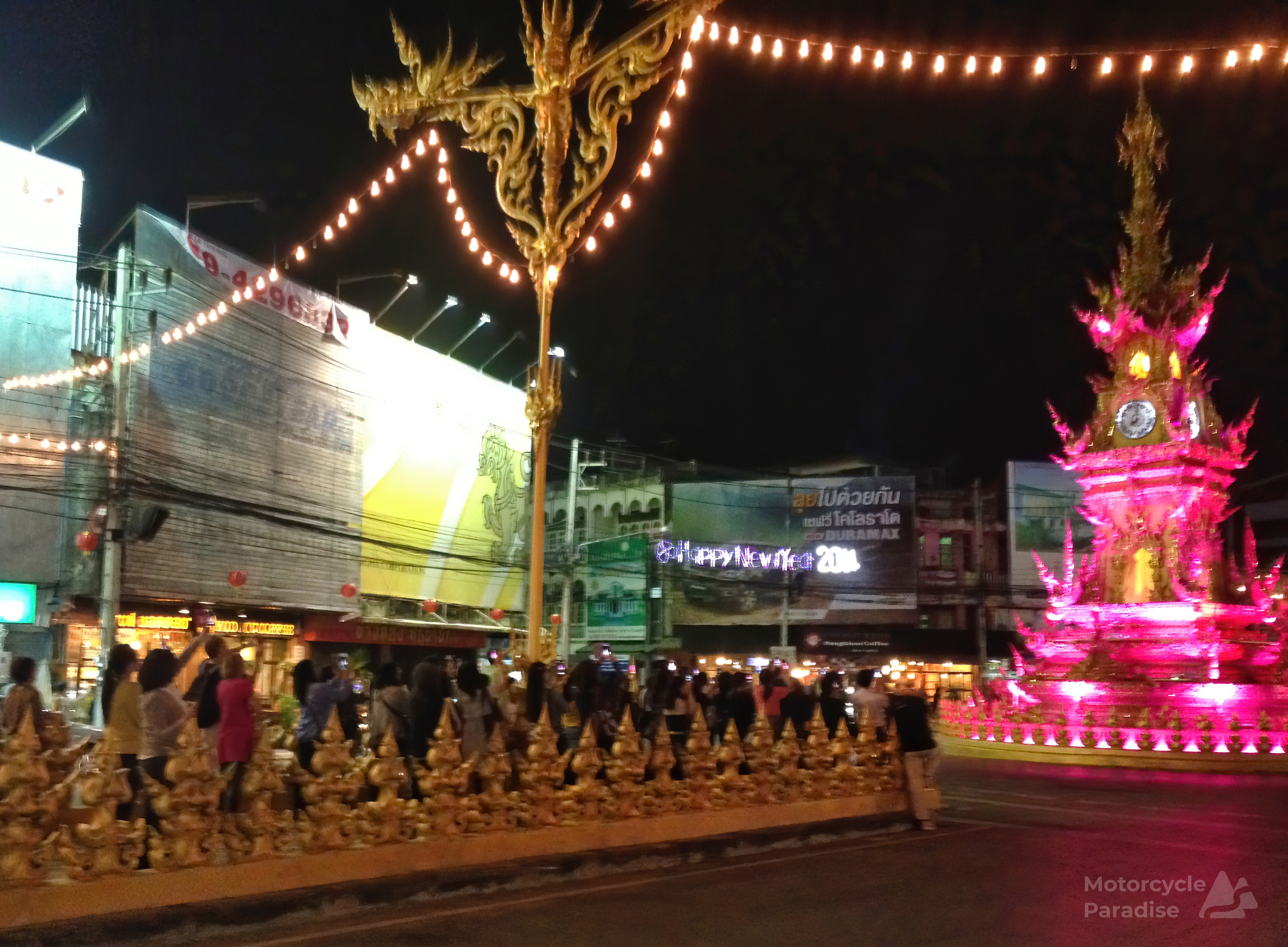 Day three I phone Pop rentals and I am not sure they understood the plate was missing but in end someone said no problem. I had already decided I was going to keep riding until stopped by police so this just confirmed my plan.
This day I did a loop ride from Chaing Rai. The smoke was very heavy in parts. I was planning to scale a mountain to see a viewpoint at Pu Chi Fa but I could not see the mountain from just a few kilometres away so would be no point. I eventually found my way to the golden triangle river junction. Day three route.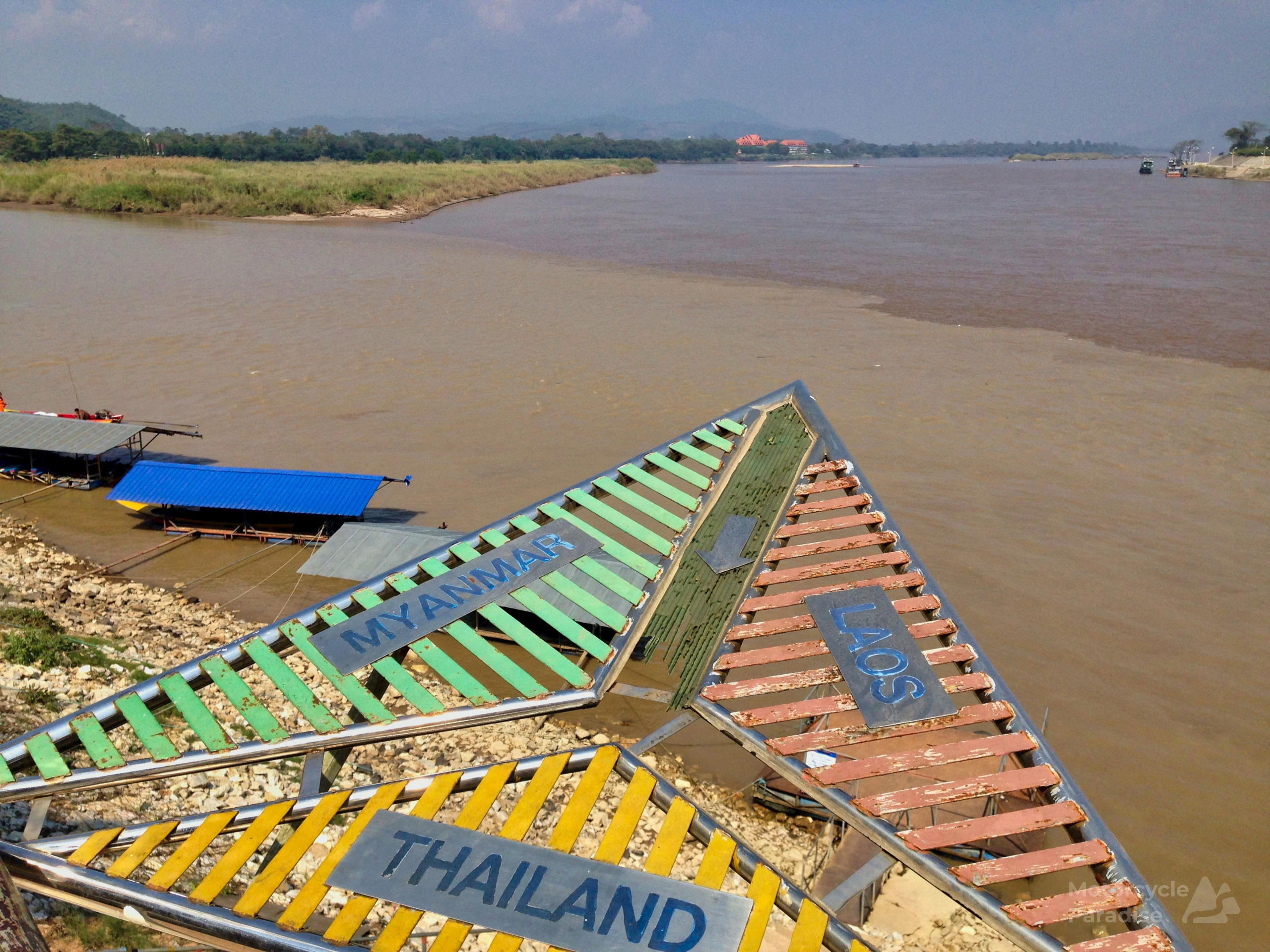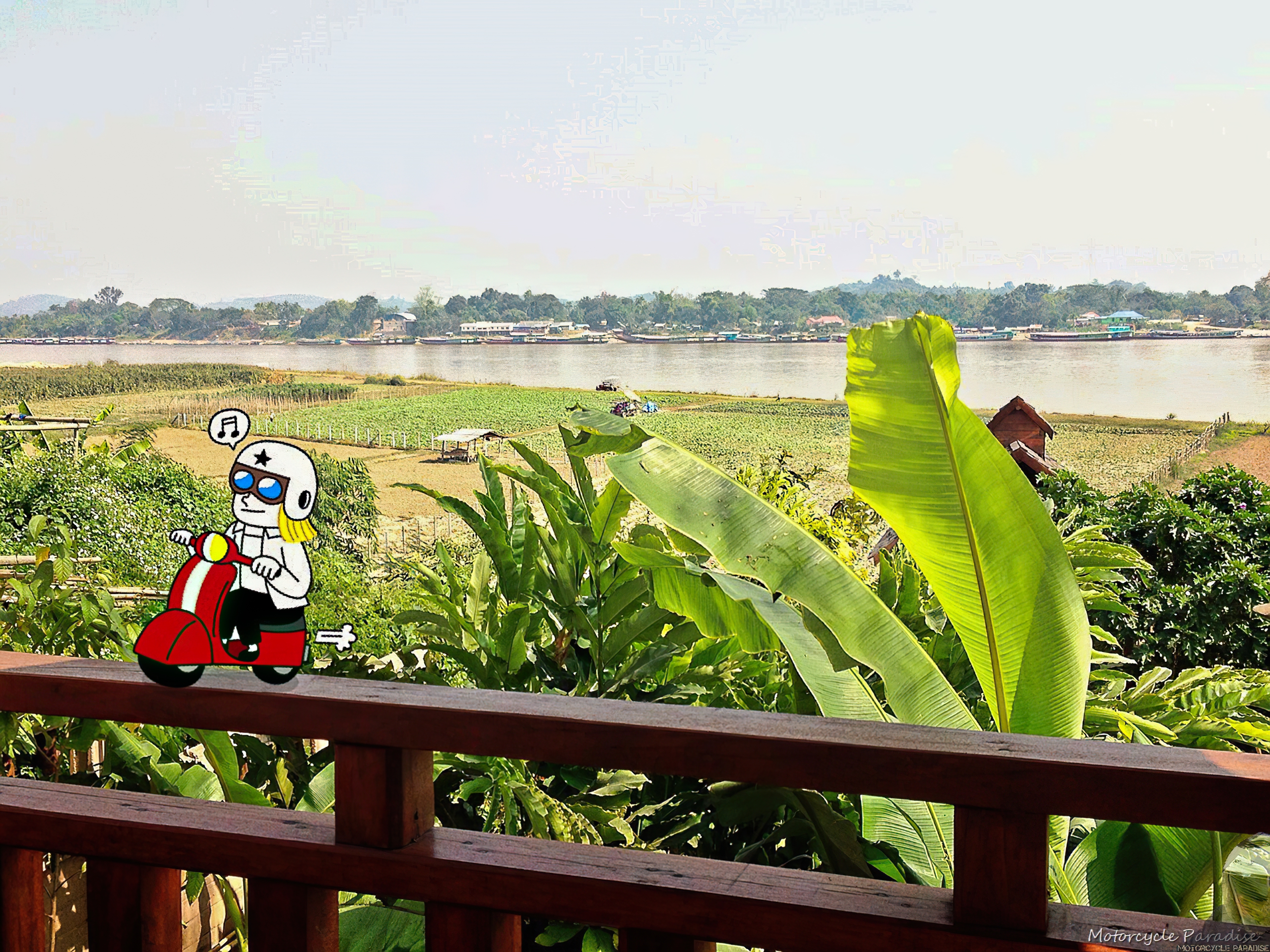 Lunch with view of two countries. After all the hippy scooter riding backpackers in Pai, it was interesting to sit and watch a river boat being escorted by two heavy armed speed boats and think not everywhere here is touristy yet.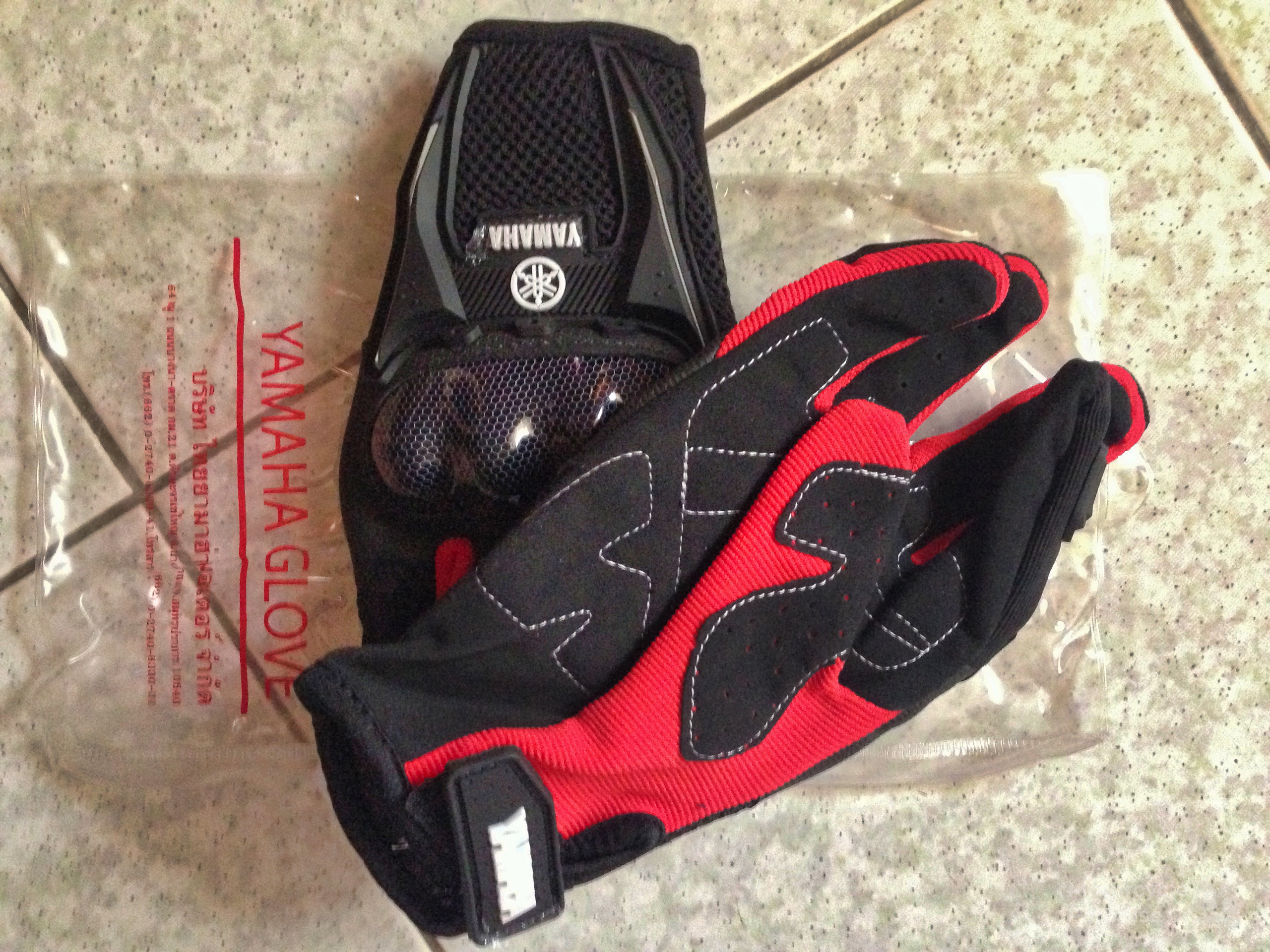 I obtained new summer gloves in Chiang Rai. These cost $13 and as such not a lot of protection. Next day I rode to Nan on the famous 1148 but first I took a detour to the mountains that border with Laos. If you look at my route (here) then don't follow the road I take from the 1155 to the 1093 there is another road called the big dipper you can find on GT rider forums that I was aiming for but missed.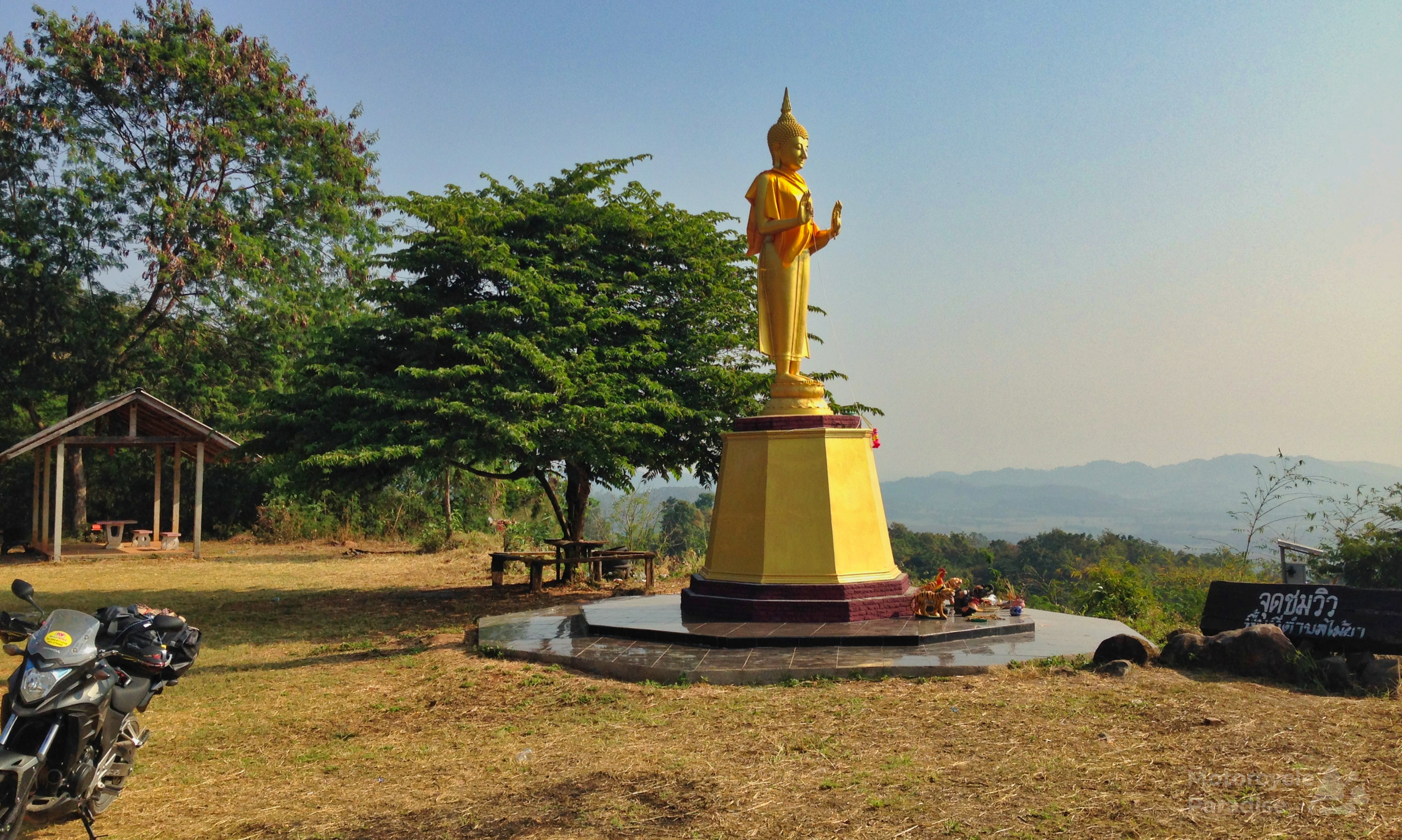 The road across I took was part gravel and even small creek crossing but I was committed so kept on. The 1093 rides the mountains bordering Laos and brings you to a border market town before you descend back to the valley. Bit off the tourist trail. Had lunch with locals at a waterfall, just 40baht for Pad Thai including can of soft drink, this is the Thailand I like!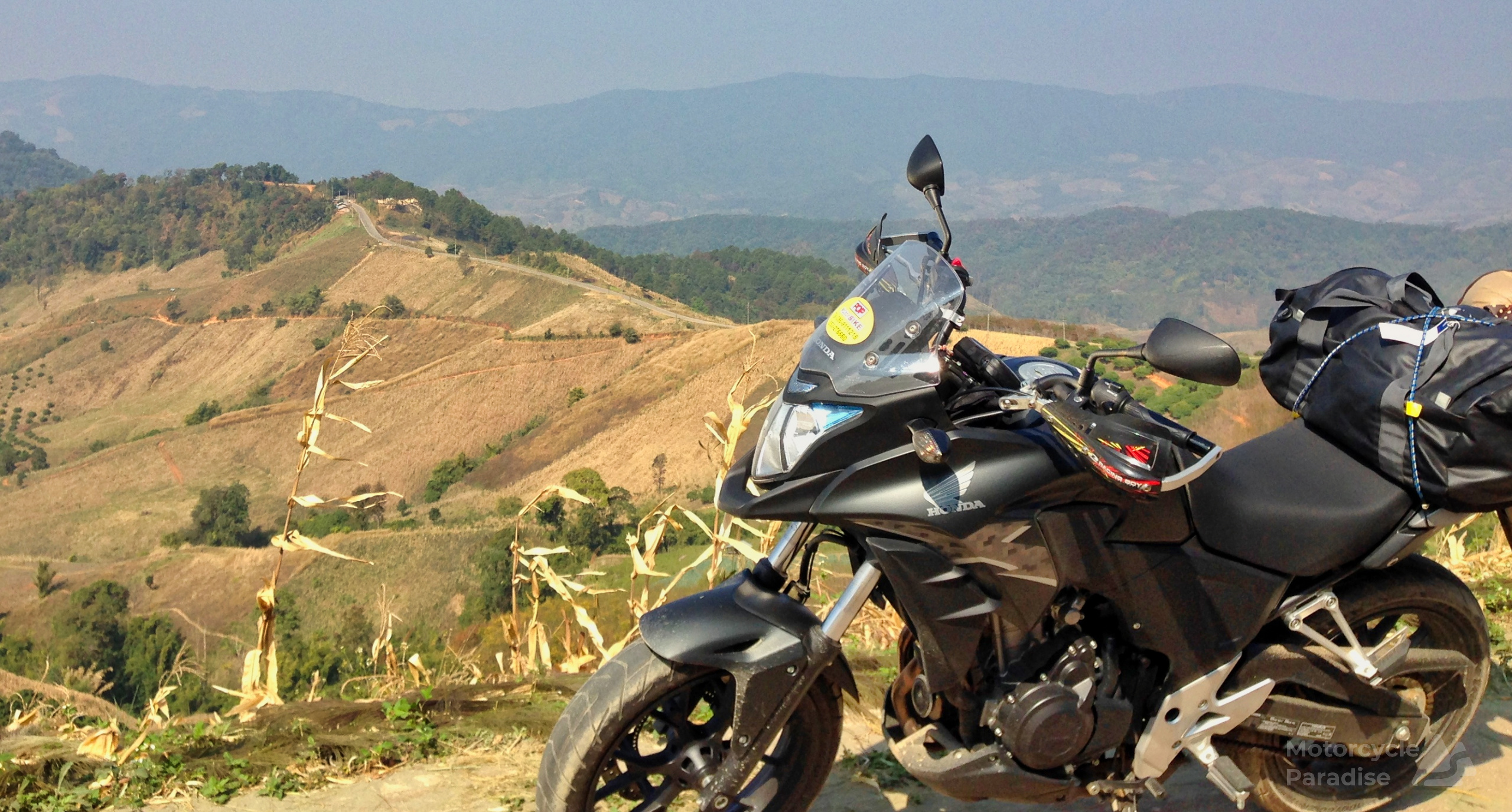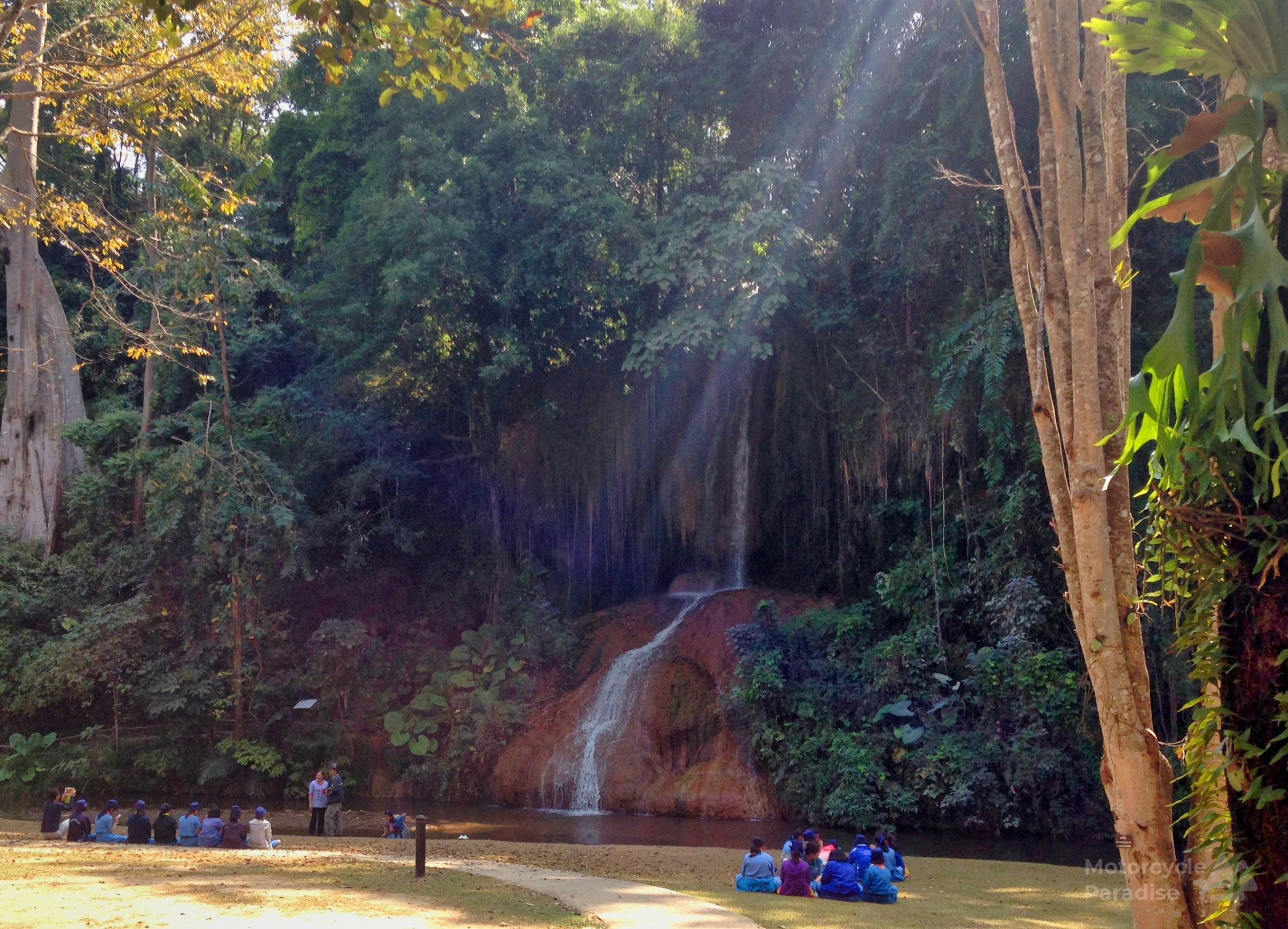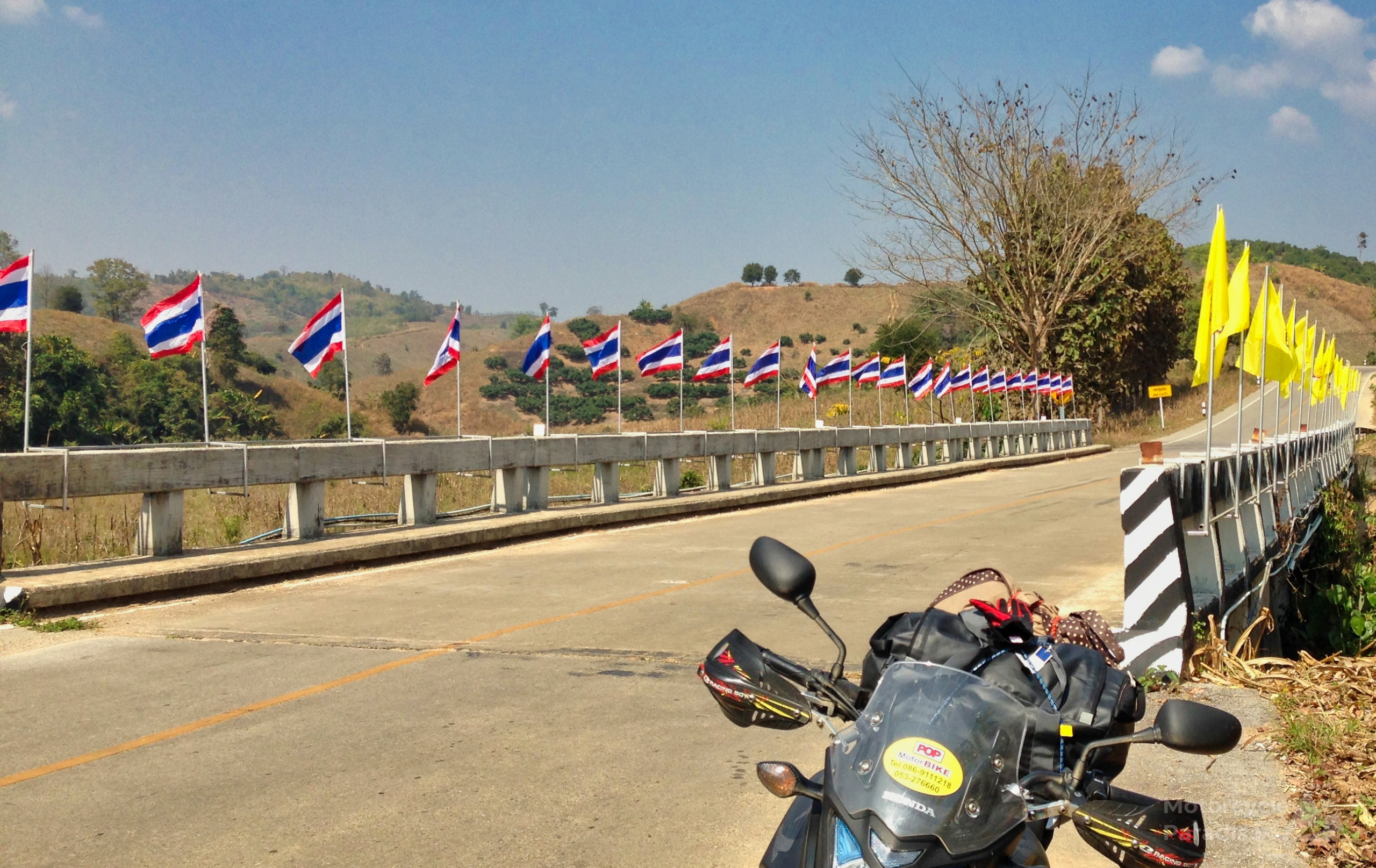 Some road photos of the 1148. I have ridden this road previously so tried to take different shots this time.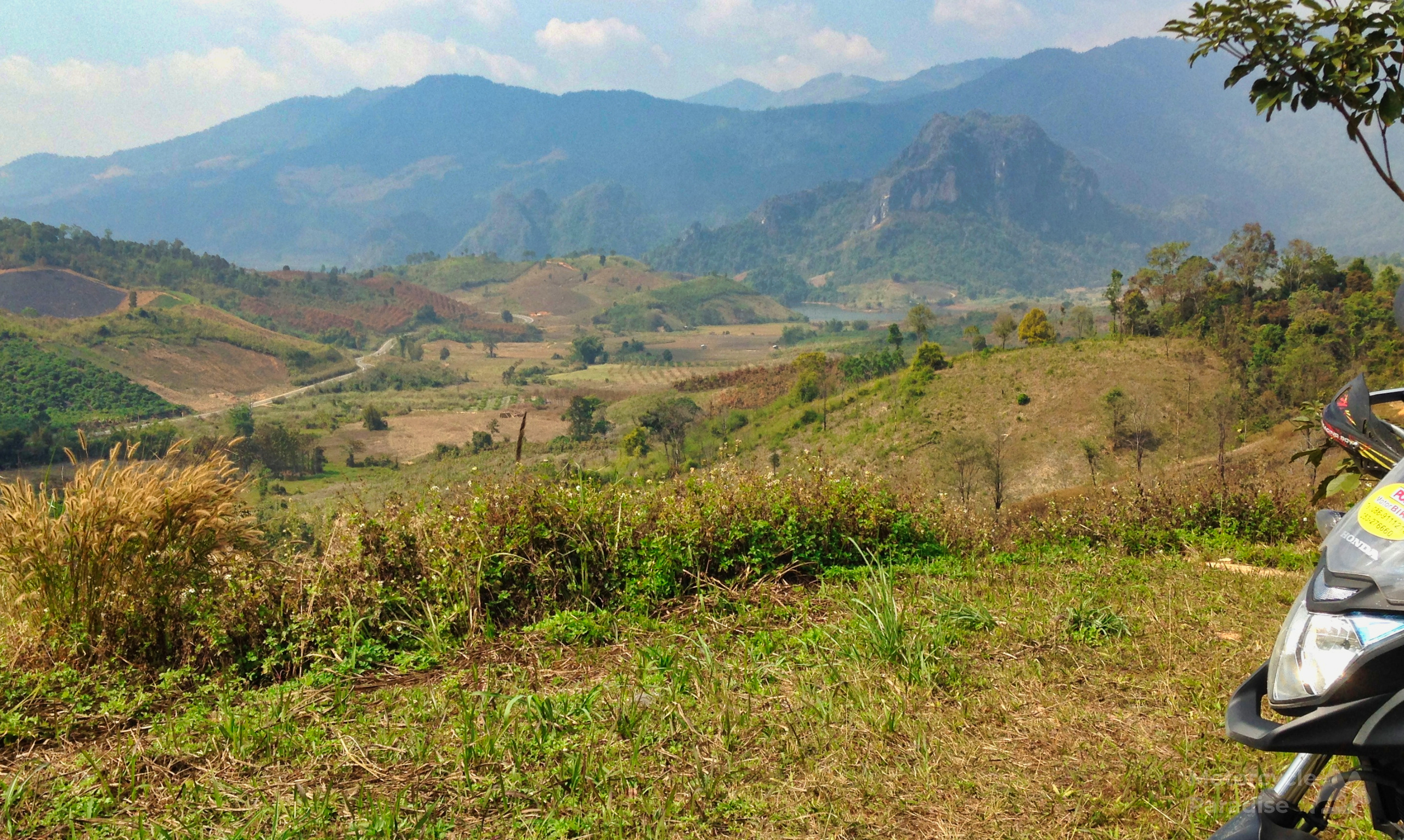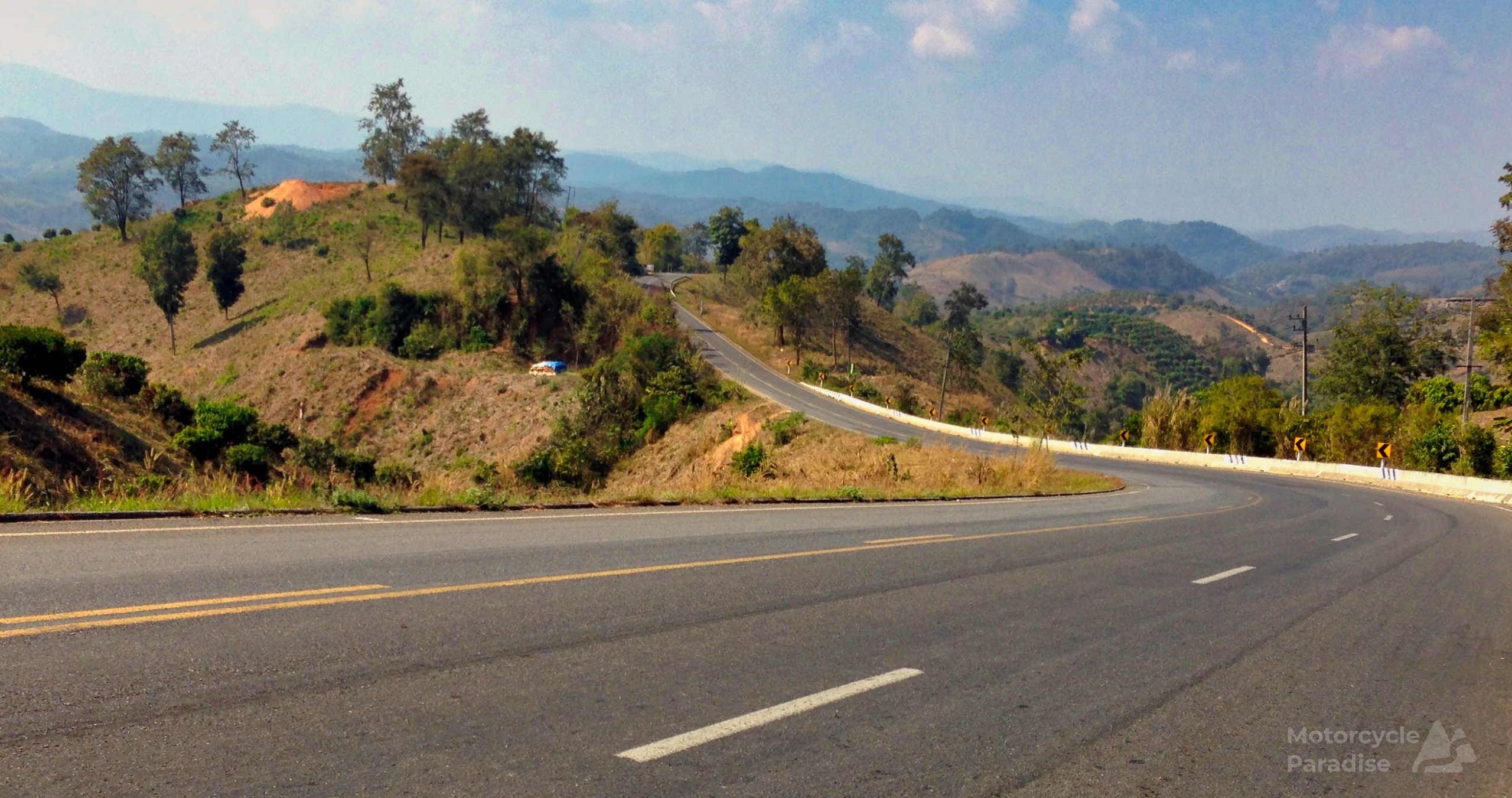 Next day I did a loop out of Nan. First rode East on the 1168 and found myself on beautiful hotmix riding through a forest of coloured leaves. Now if someone has told me you could see yellow and red autumn leaves in Thailand I would have laughed but here they are and the corners were dreamy. I even turned around and rode back to beginning and turned around again to enjoy a 3rd time and that's very rare for me.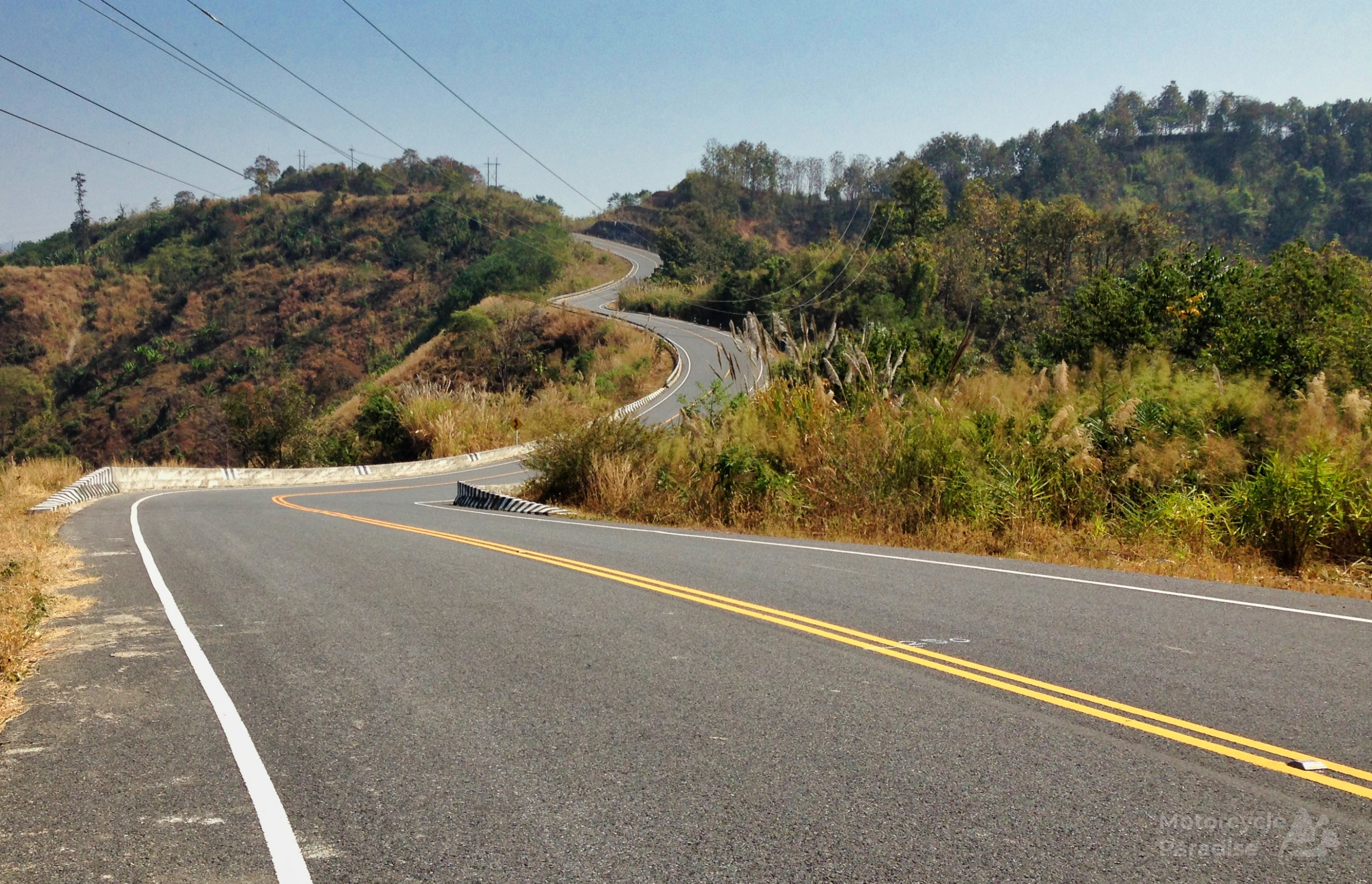 I arrived on the eastbound 1081 and this road is one of the best in Thailand. It is a road riders dream running along ridges twisting and undulating with no traffic. Again I tried take different photos to last time with mixed results. I got to Bo Kluea and rode west via the 1256 and was again rewarded with another amazing riding road.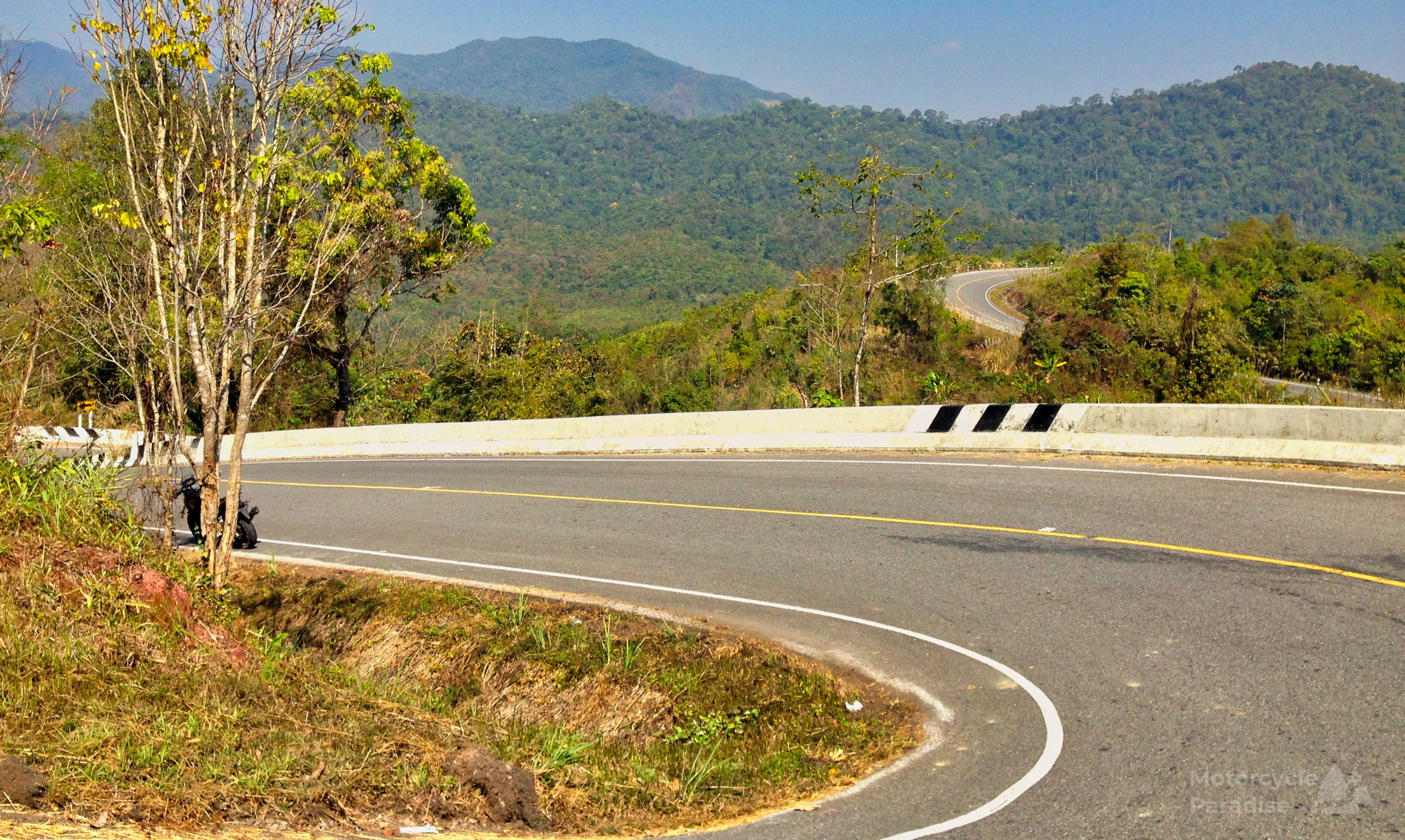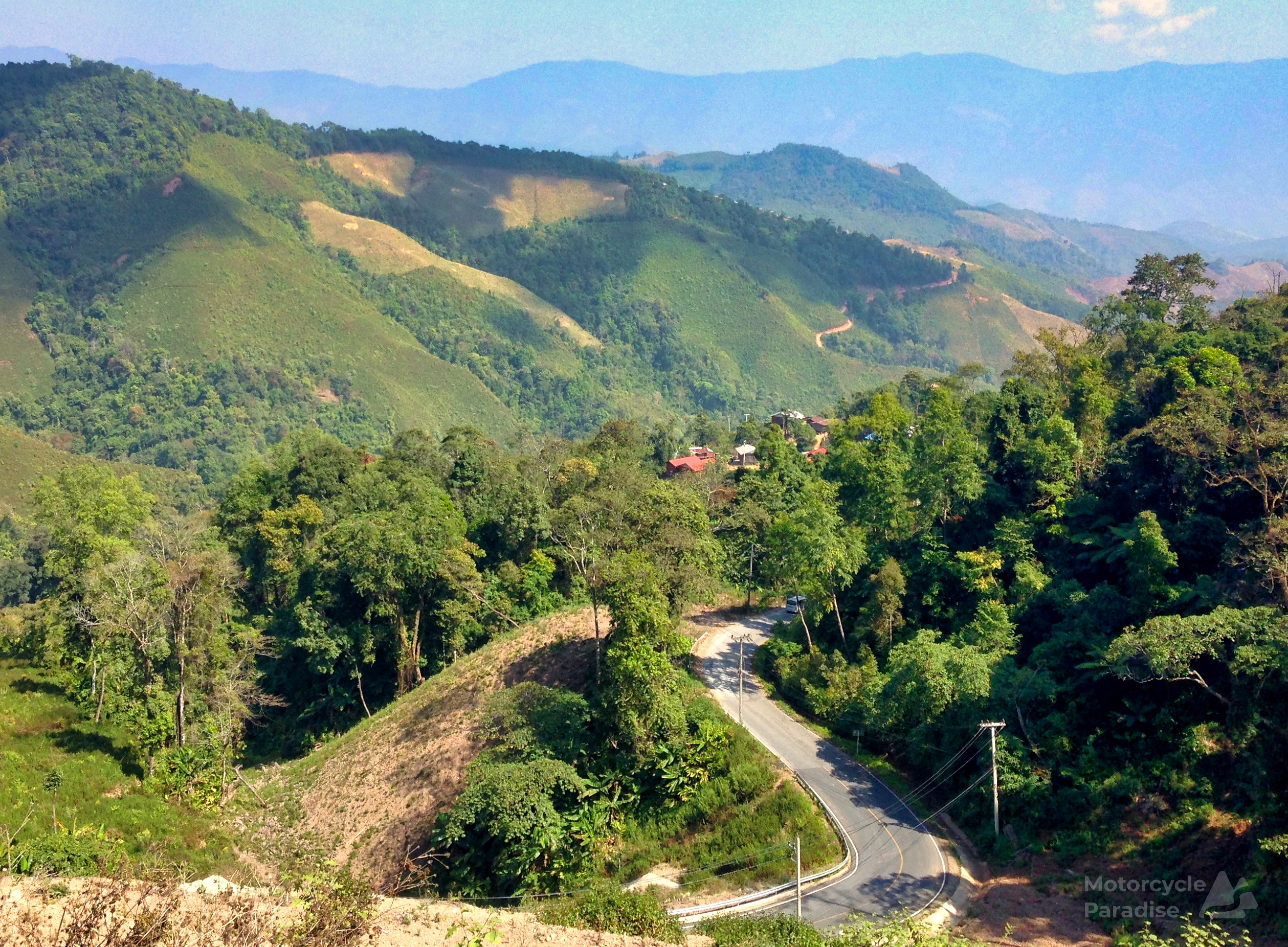 I stopped for lunch on top of the mountain at a collection of roadside food stands. There was so much good road today but you know how hard it is to capture in a photo. Day 5 route.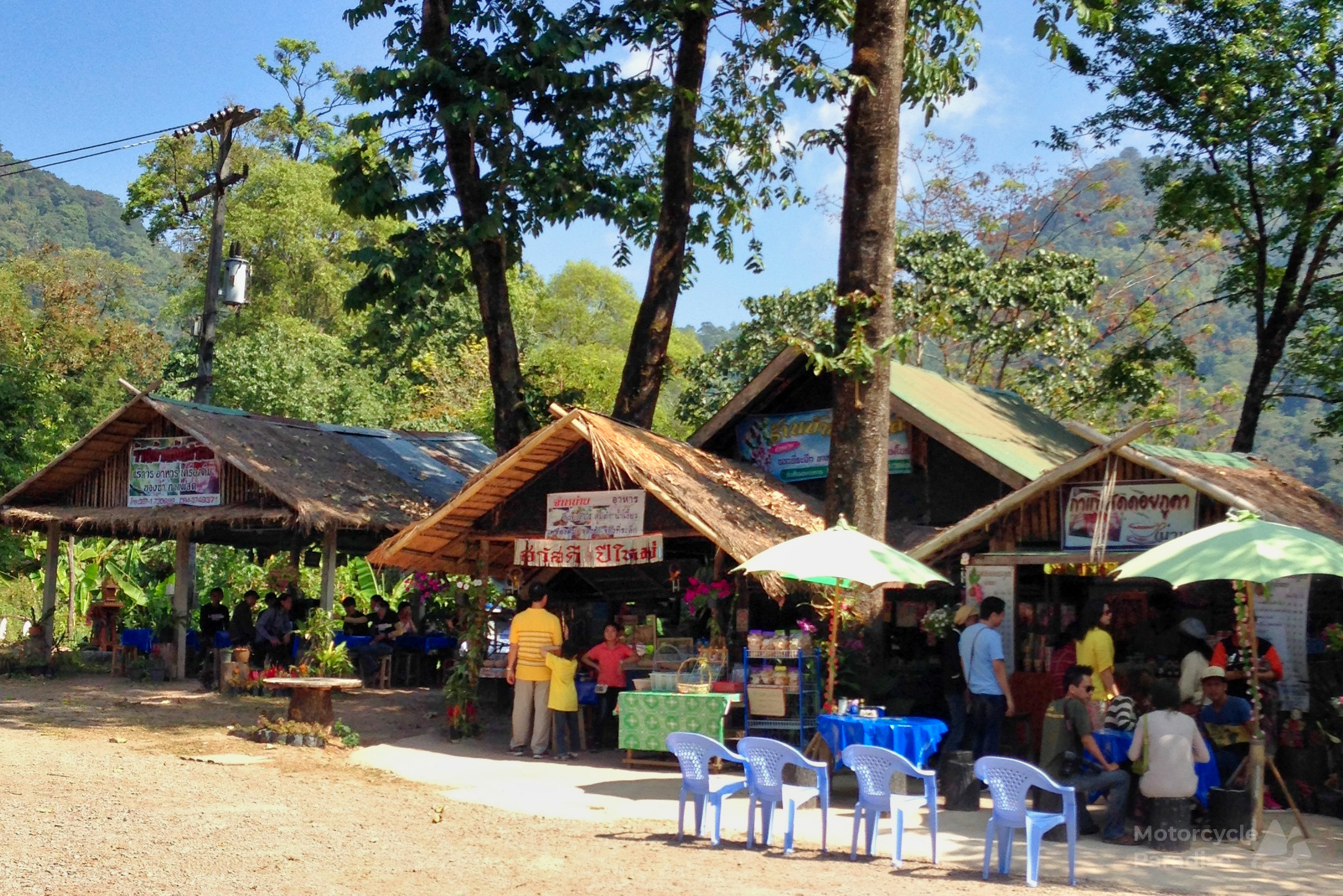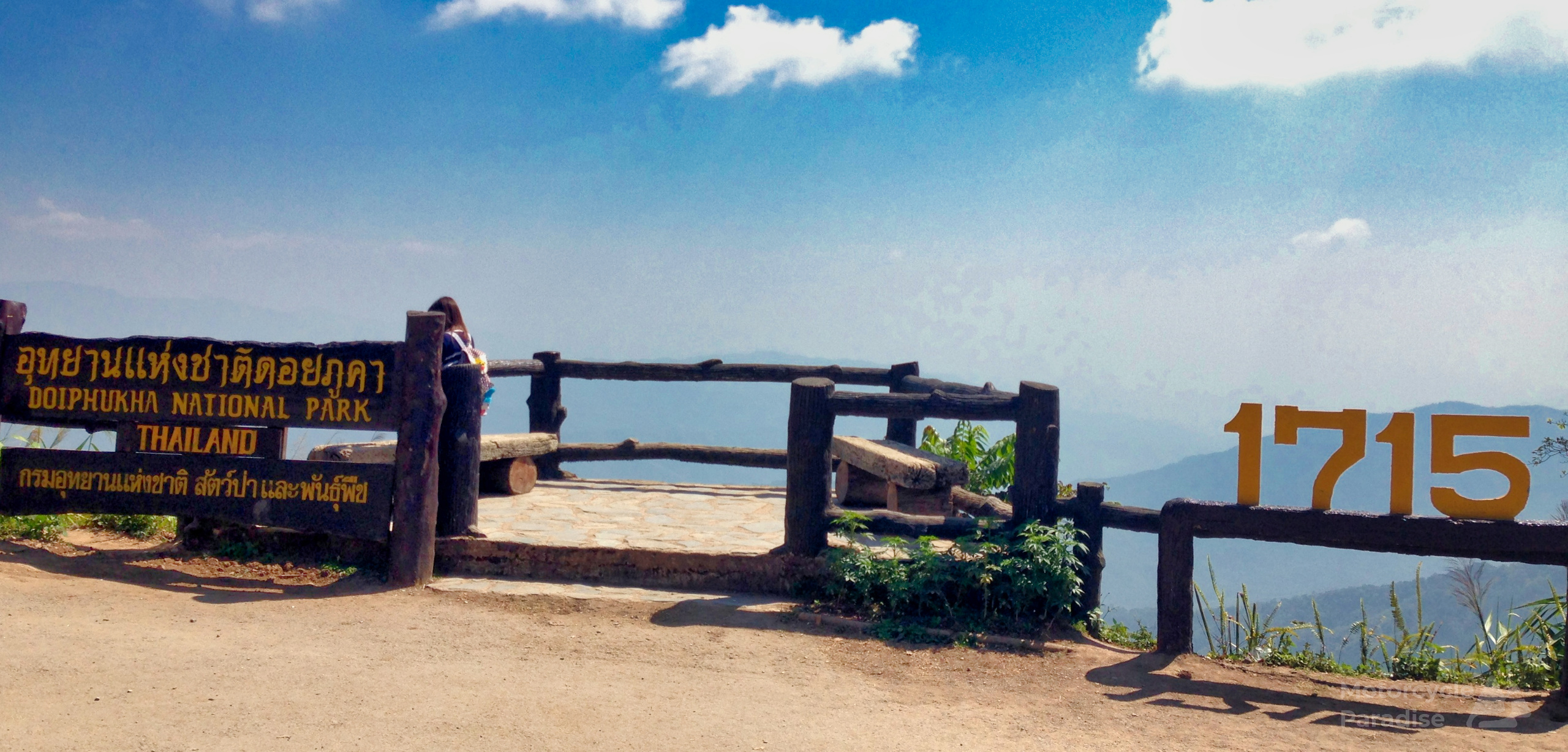 I had planned to meander on a few back roads last day but it was election time and some protests were planned to disrupt things so I decided to trim the ride in case I was delayed or rerouted and just enjoy a easy pace ride back on good roads most of the way.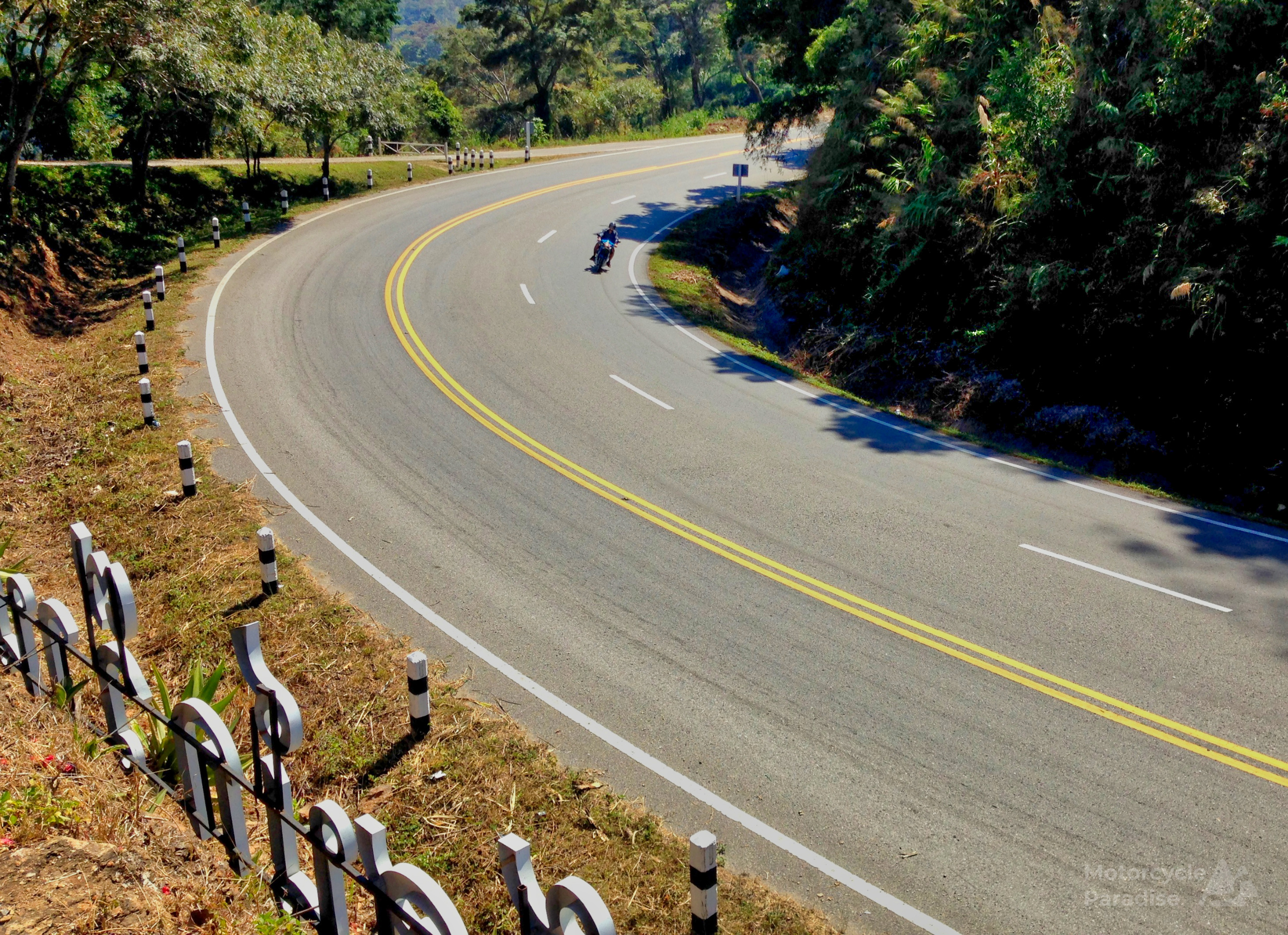 I had rented the bike for 5 days but Pop's only charged me an extra 1/2 day even though I did not get the bike back to them until 3pm. Day 6 shortened route.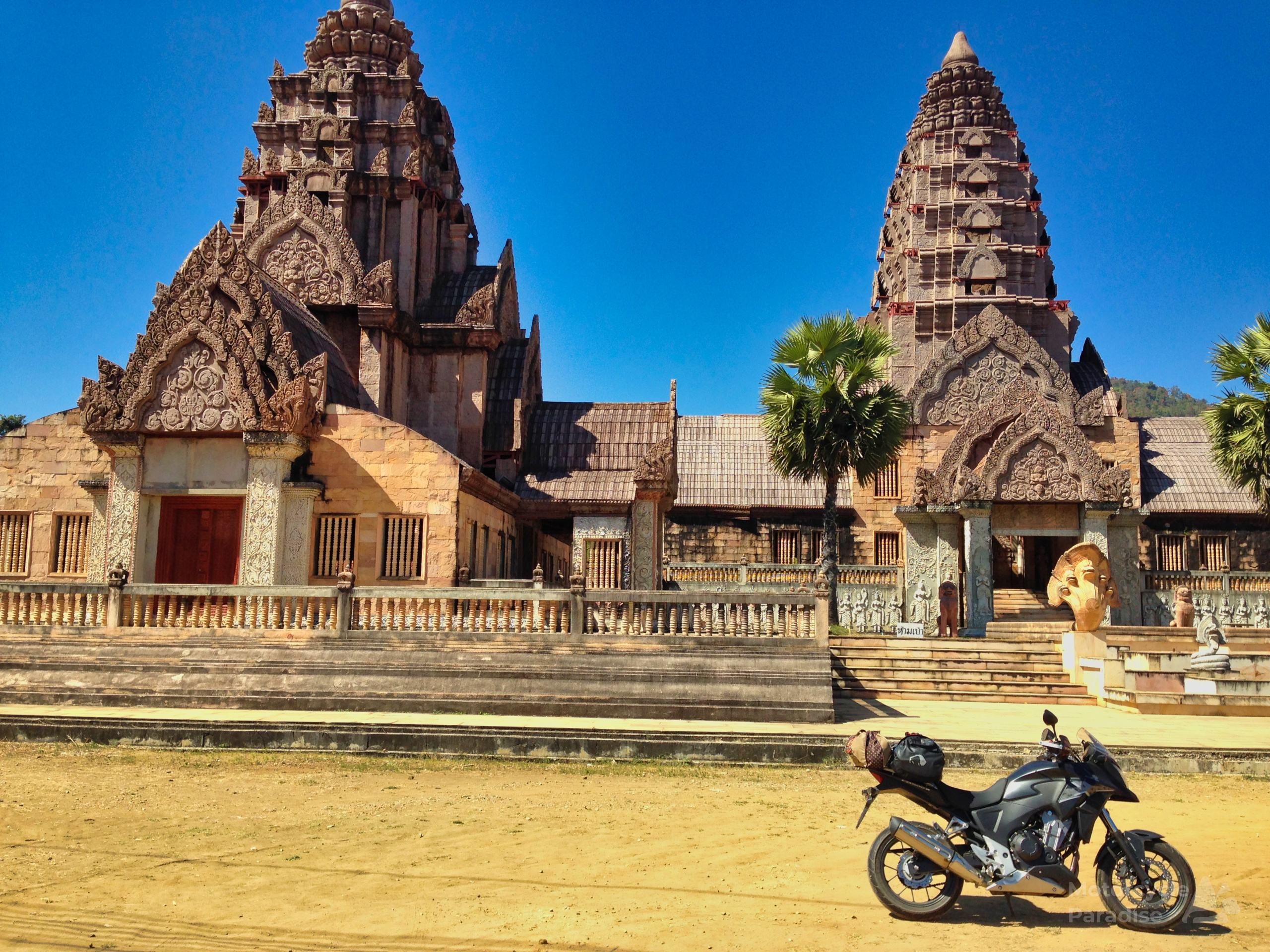 A few words on the Honda CB500X. Power wise it has enough but you need to work the motor. Comfort wise the seat is ok but the suspension a bit harsh, I realise this is a budget machine and as such it is pretty good. It did the job fine for the week and it handles well enough. The screen deflects some wind, instrumentation is fine, fit and finish of plastics is very good but paint not Honda like quality. The fuel range is excellent, I could do my whole days ride on one tank. Depending on price this could be turned into good travel/adv bike.
Well from a poor start this ride turned into the most enjoyable I have done so far for number of reasons. Still new to this moto touring and I learned a lot of things. I wondered after why I was riding from moment I landed instead of resting, why was I only riding here 6 days – my mind is still very much in work mode when time was limited and I suspect it will take me awhile to adjust but I was also picking a cheap date to fly.
I'm off to Philippines next for an extended look around there.