Despite being tempted to ride south and stay within the less cold coastal areas I went west after a slow start.
I stayed up later then I was going to watching tv and had a hard time getting going. I also left wearing regular summer socks and without my full winter gloves which I was going to regret by the time I got to Peak Crossing in route to Aratula, so I stopped to take some photos.
After refueling I stopped for a coffee to let the sun warm the air a bit more before riding up Cunningham's Gap. Nice little ride that actually, the curves are flowing and dual lanes means no getting stuck behind cars, reminds me of Burringbah range road except with much better views to your right on the ascent.
I had thought to ride the back roads out of Aratula and also over to Maryvale however turns out the road I was thinking of is not sealed. (I should of checked google street view) Great looking pub but not much else to the town, might make for a good lunch spot if riding from the other side of Queen Mary Falls.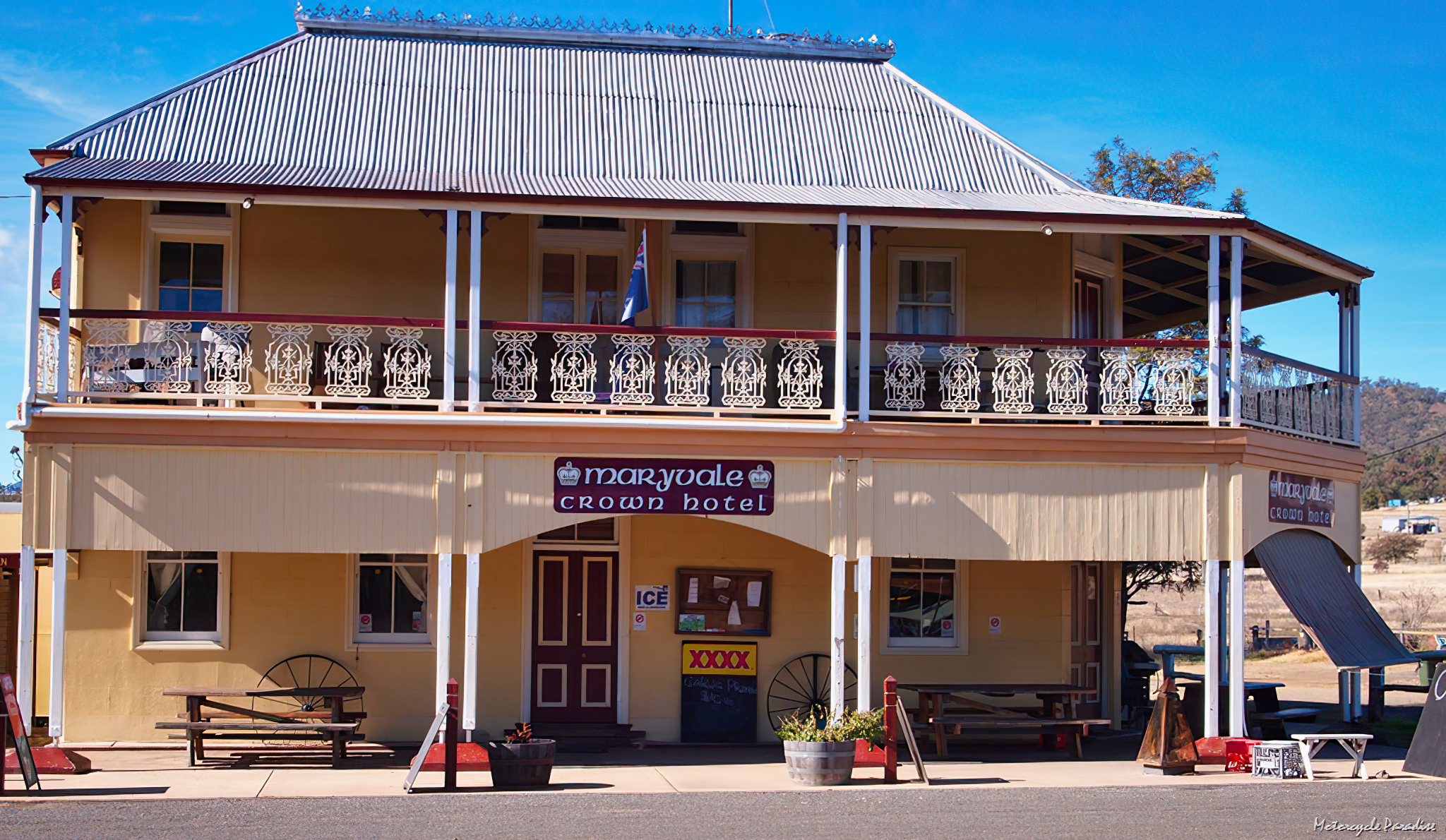 The Cedar route is on your left after Gladfield. It runs via Freestone, Yangan, Emu Vale, Tannymorel and Killarney. Each intersection is well signposted so navigation is very easy. The road itself is not particularly curvy however there is enough variation and top scenery to look at. I enjoyed riding it.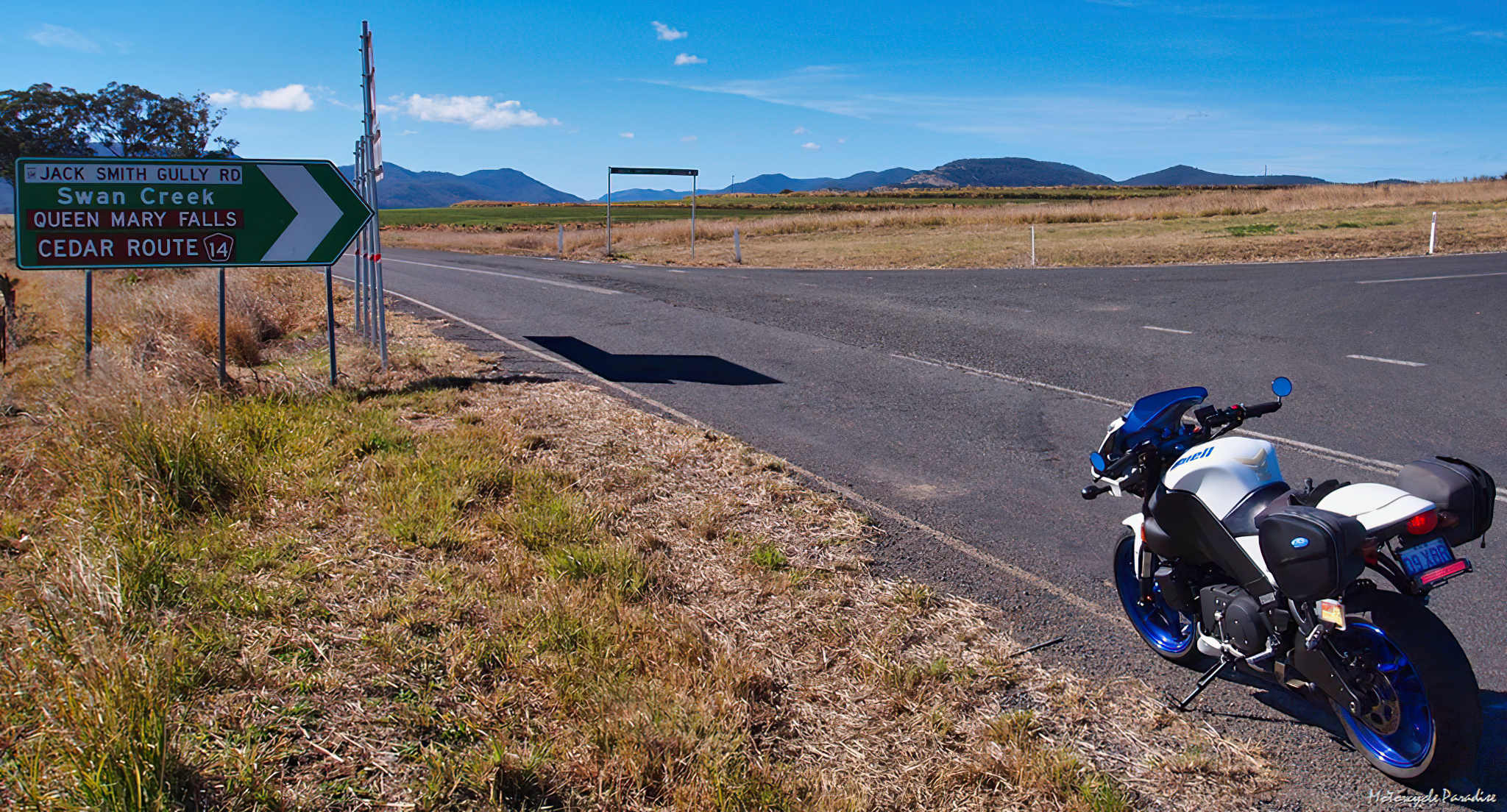 Previously I always rode to Urbenville from the falls (via Tooloom) and skipped Killarney. Turns out I had not been missing anything, place was a ghost town despite more than a few tourists driving/riding up and down the main street looking for a place for lunch.
We all ended up at the Queen Mary falls cafe.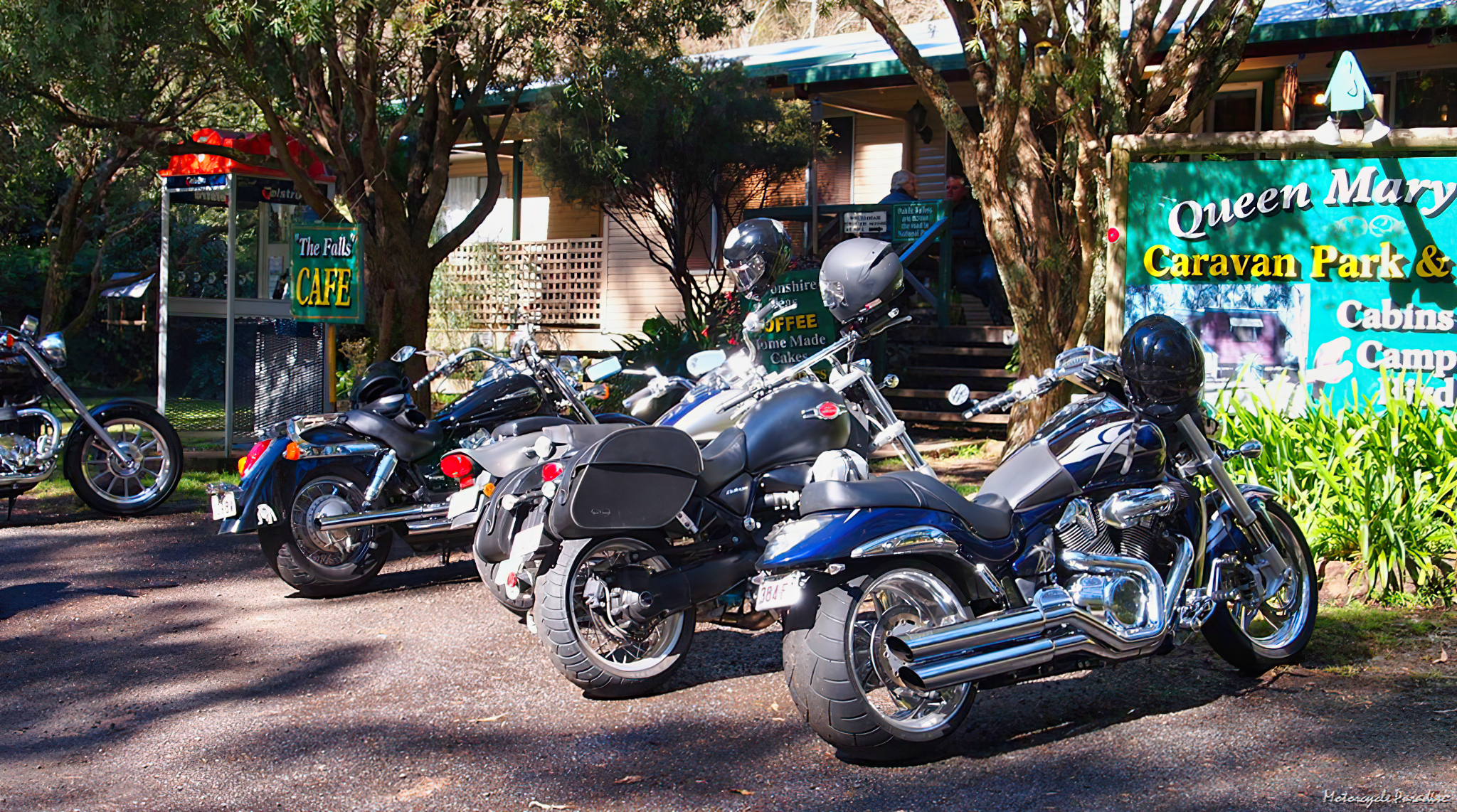 I had a early light lunch and then ran into a lot of traffic heading up the range. Poor timing on my part as lots of people arriving then to have a bbq at the falls. Would not have been too bad but for the many oversized four wheel drives, yep like you really need one of those to get there… I just took it very slow and that allowed me to spot a great vantage point to capture 'The Head' as the spot is called.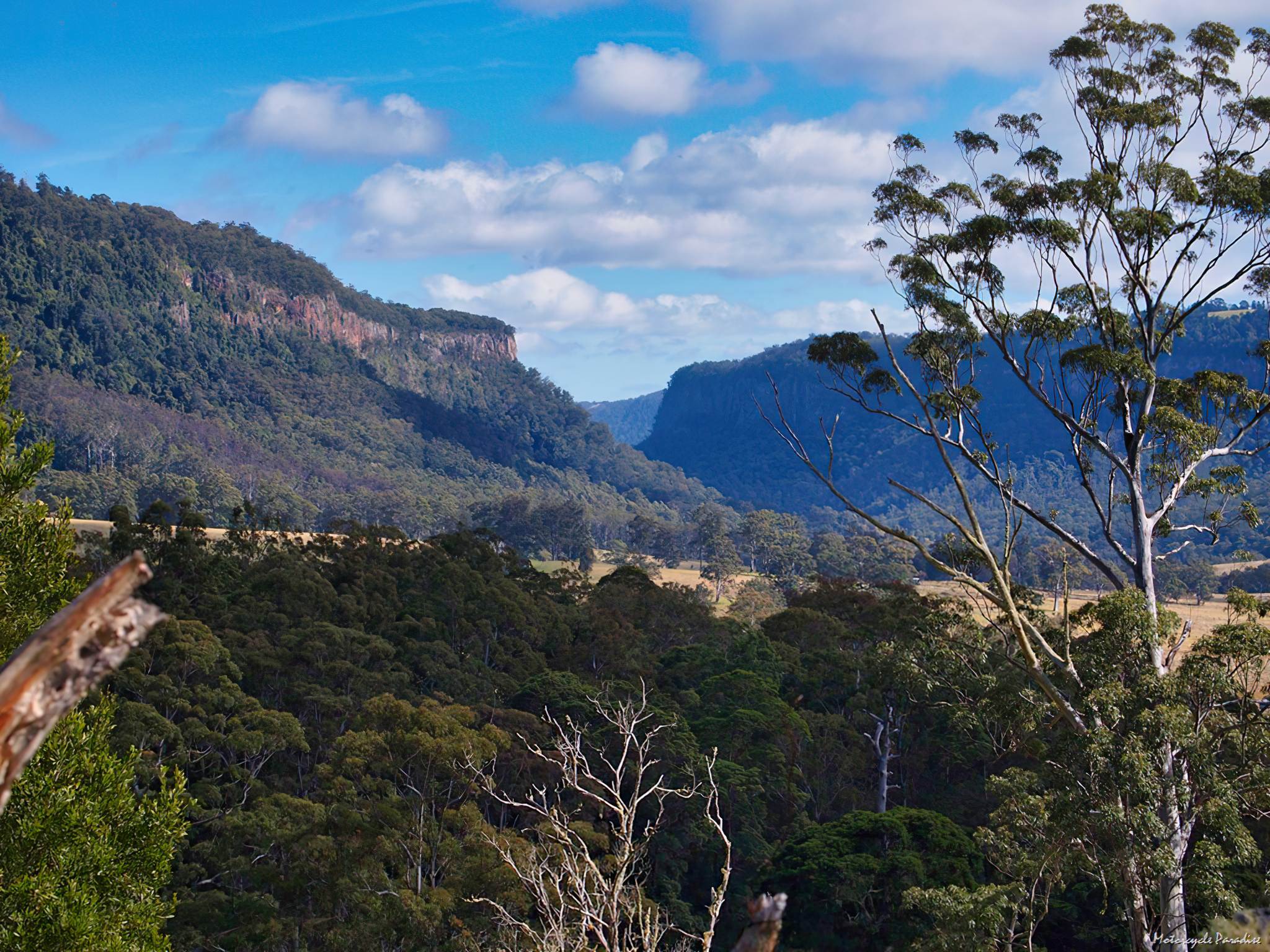 I went back via Rathdowney and from Aratula did not refuel until I got to Tamrookum (201km) when I finally hit reserve. Not bad mileage out of the old Harley mill from a 11 litre mains (3l reserve) tank. Makes my carbon foot print even smaller then it already was in comparison to those lumbering four wheel drives.
Lovely day for a ride.