To or from Nimbin are a number of decent roads, the original north has been under repair for a decade but this side road which used to be rough was sealed and makes for good alternative.
The header is someones private driveway, lots of media stars and millionaires have their weekend retreats in this area all carefully hidden.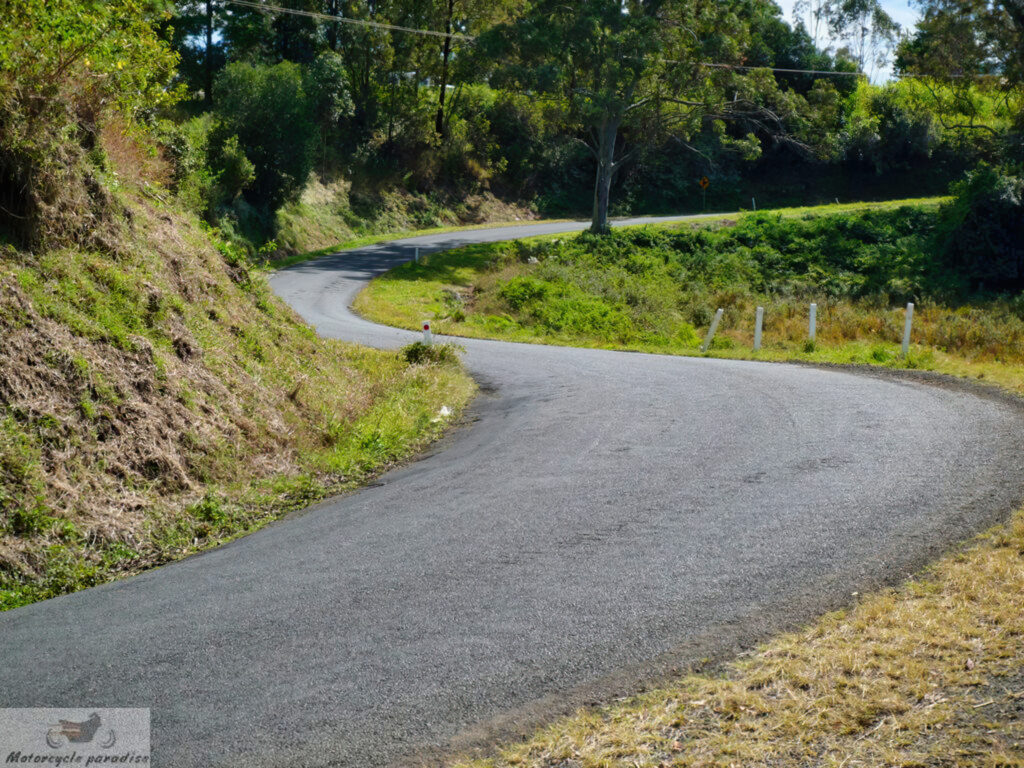 You can locate this road on the map, expand to see list.
These 'good road' posts were published 2006-2008. At some point the original images and descriptions became out of date and I moved overseas. I archived them here to update when I ride Australia again. This collection is just my own personal riding records, not a definitive list.