Here is something you won't see everyday.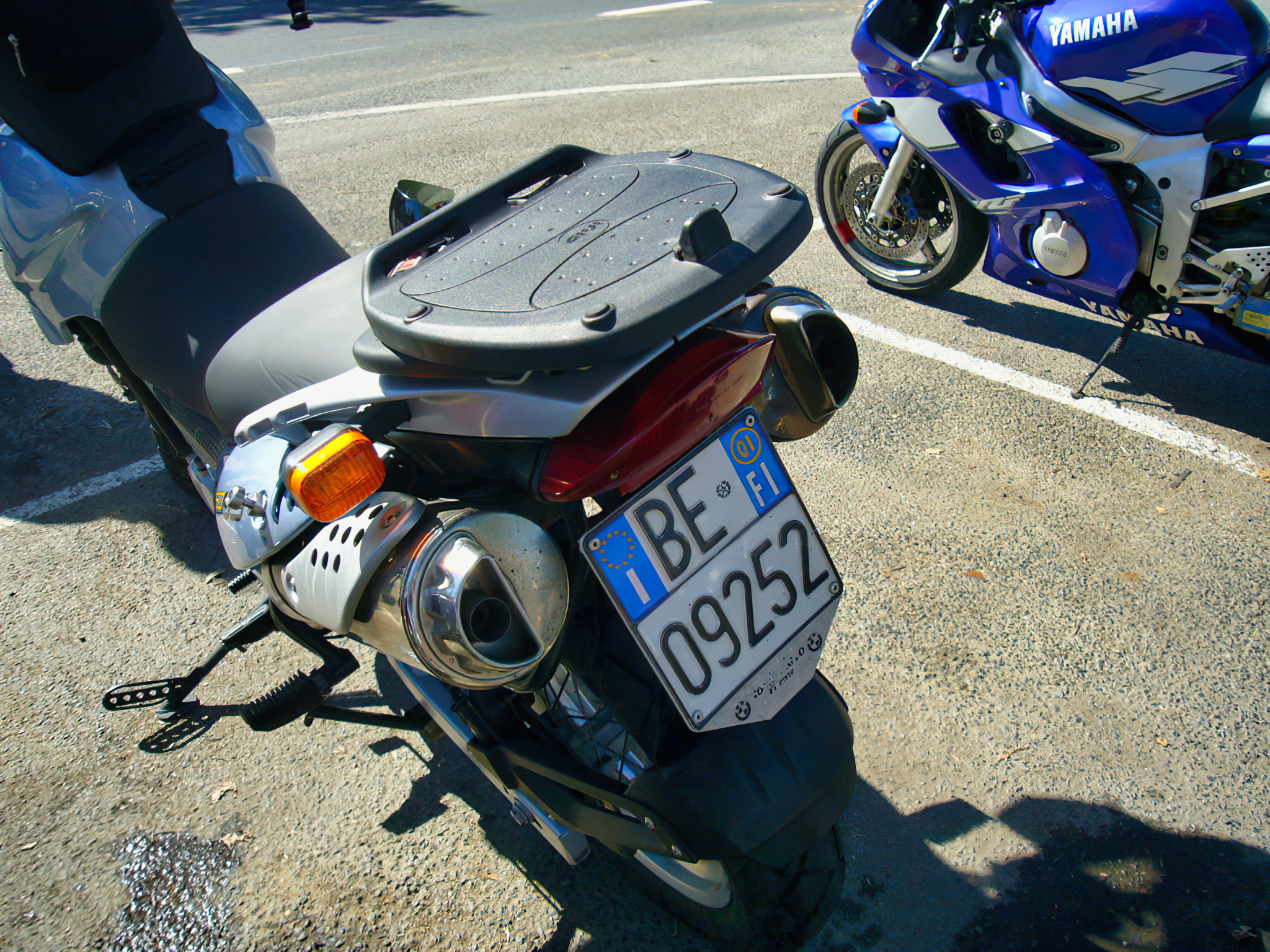 A German bike with an Italian number plate – in Australia.
I ventured out yesterday into the northern hinterland again. I was invited by a friend to meet a couple from Italy who were here on their honeymoon and had brought their BMW along!
Actually I was doing a different route today until the last minute my mate asked me to come along and lead this ride.
It was a real pleasure to meet and talk with Antonio and Laura. (I hope I have spelling correct) They have just completed a 13,000km tour and I would dearly love to do something like that in Europe.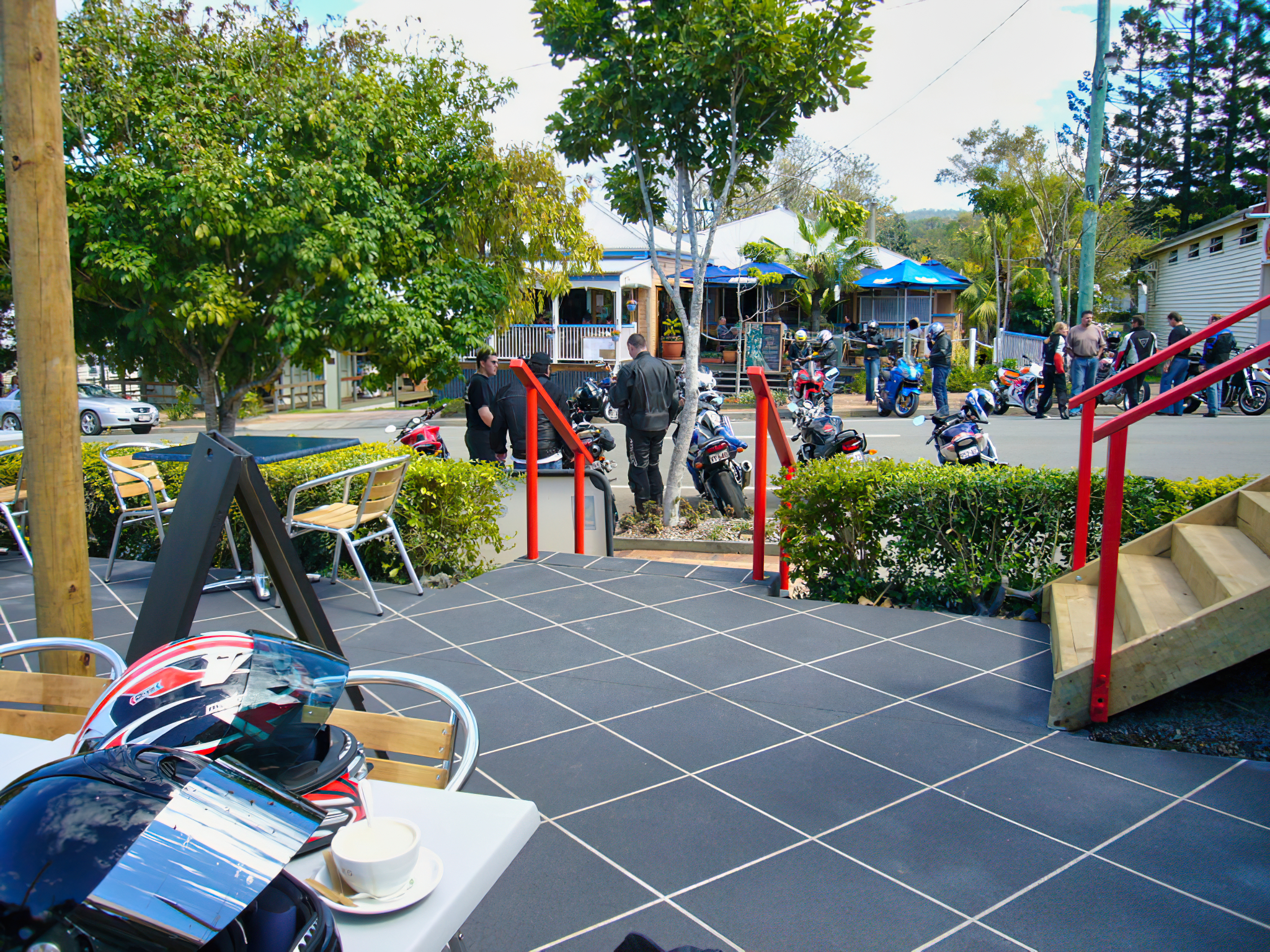 I drove about Europe and Scandinavia for a couple months when I was much younger in an old camper van and that was interesting however in hindsight at that age the Contiki type bus trip would have suited more.
I purchased and resold that camper van in London but I am told that sort of thing is not possible insurance wise now so perhaps I was fortunate to experience that when I did.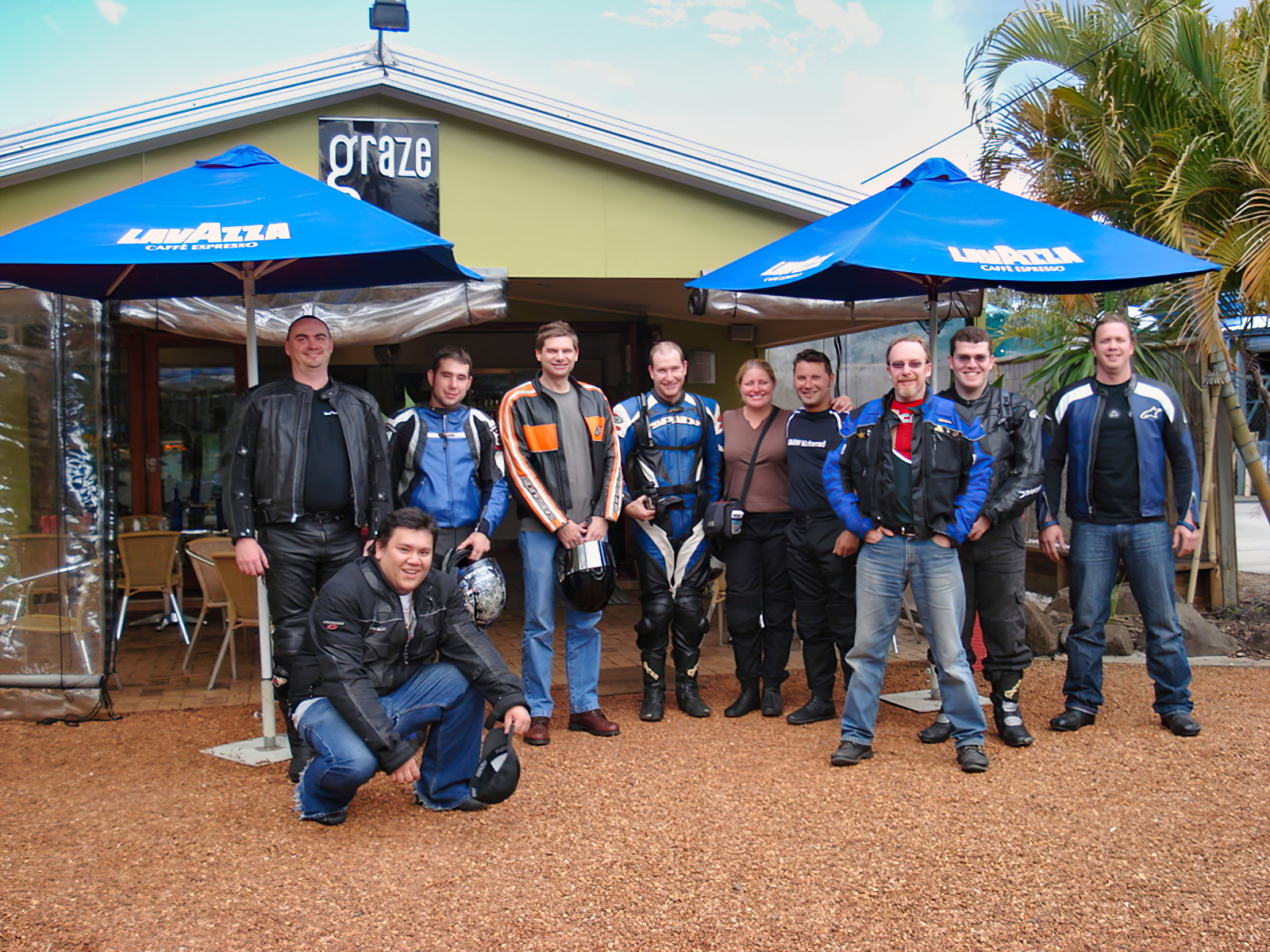 Quite different to ride with a group again after many years riding solo. I much rather prefer to ride alone or with my regular ride partner however I enjoy the social side of a group ride when everyone stops somewhere.
Talking to Antonio has me fired up for my first big solo tour in a month to Phillip Island for the Moto GP. And if all goes well with that then I expect I shall move on to much more touring here and overseas in the future.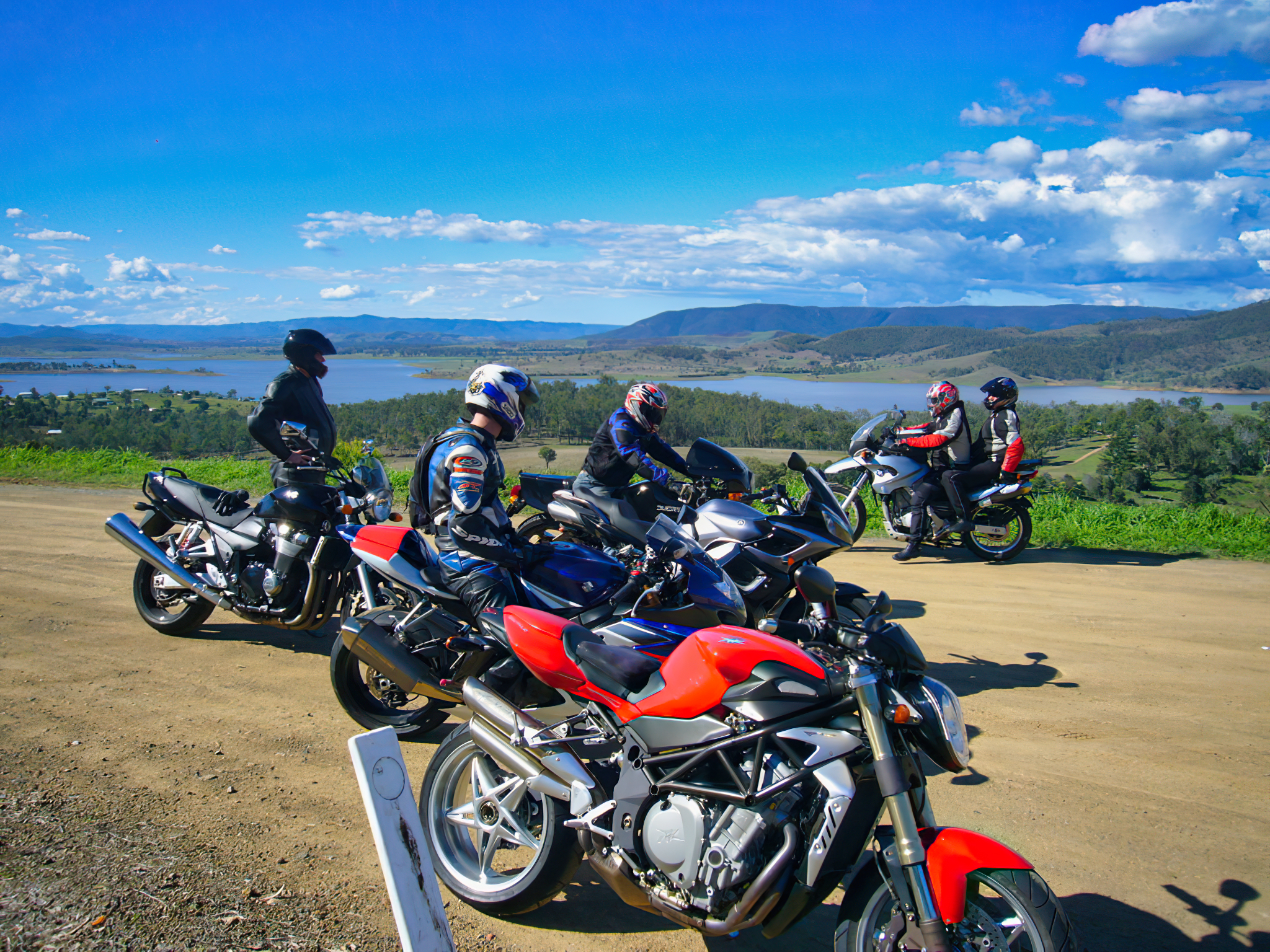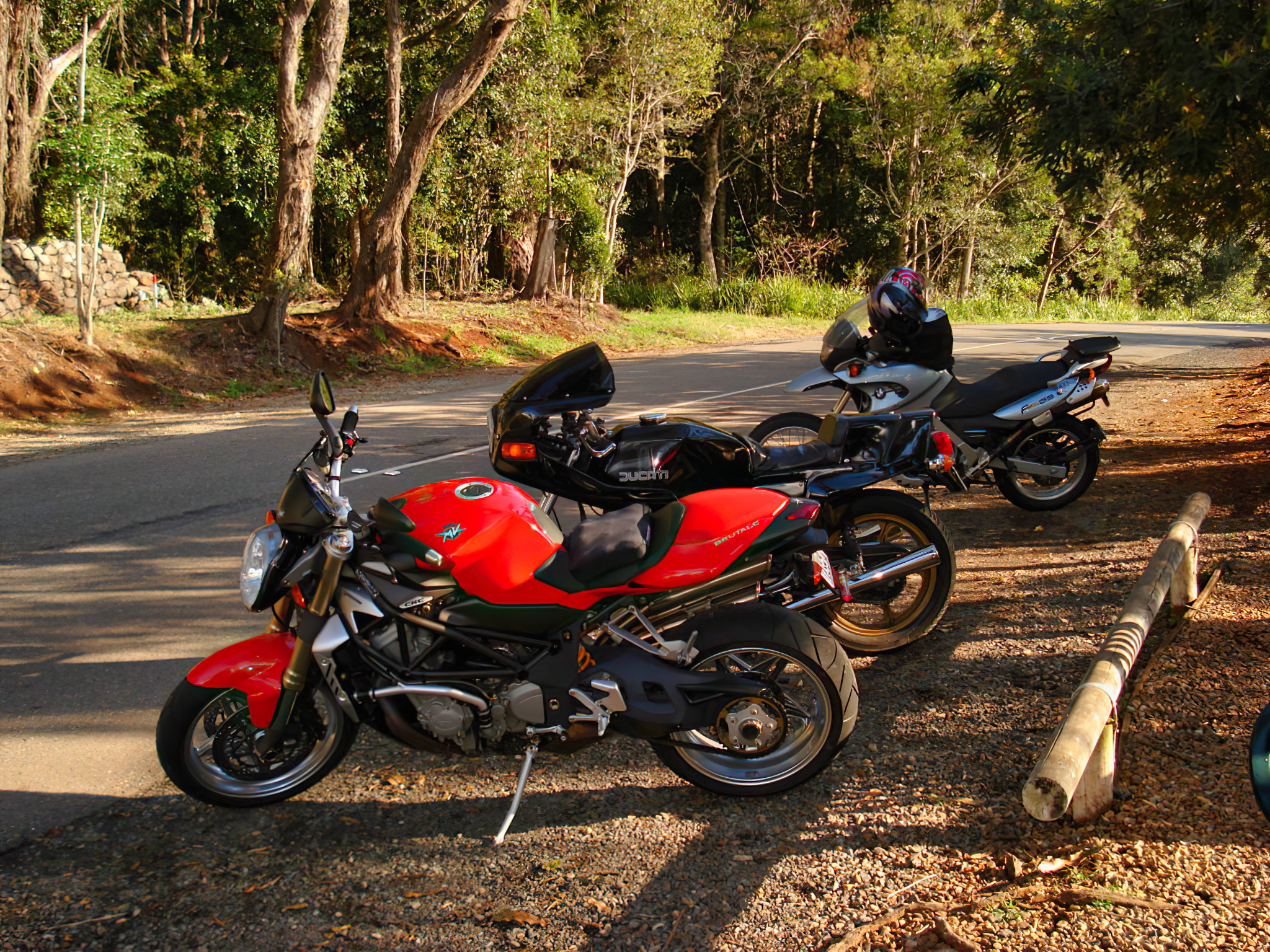 Sat out a shower over a coffee at Miala cafe – good spot but lousy coffee.