I can see the attraction of the north, 15-20 minutes from the CBD and I am already enjoying good roads. However the down side of this proximity is I am sharing with alot of other bikes and cars compared to the south, and being close is also attractive for police, more on that later.
My route today was as follows:
From the CBD out via Alderley, Old Northern Rd, Fuel at Albany Creek.
Then Eatons crossing Rd, Clear Mountain Rd on to Dayboro.
Over Mt Mee, on to Woodford, up to Maleney and stop there for rest and coffee.
There are simple so many places to get a coffee in Maleny however if I can suggest one it would be the excellent Colin James Fromagerie/cafe in the main Maple st, number 26. After a cup of my favourite Di Bella coffee and quick flick through the Sunday mail for 20 minutes I moved on.
From Maleny down the range to Connondale I continued west with some amusement watching a Lotus Elise tackle some corners before showing him the MV's exhuast pipes and onto Kenilworth to refuel.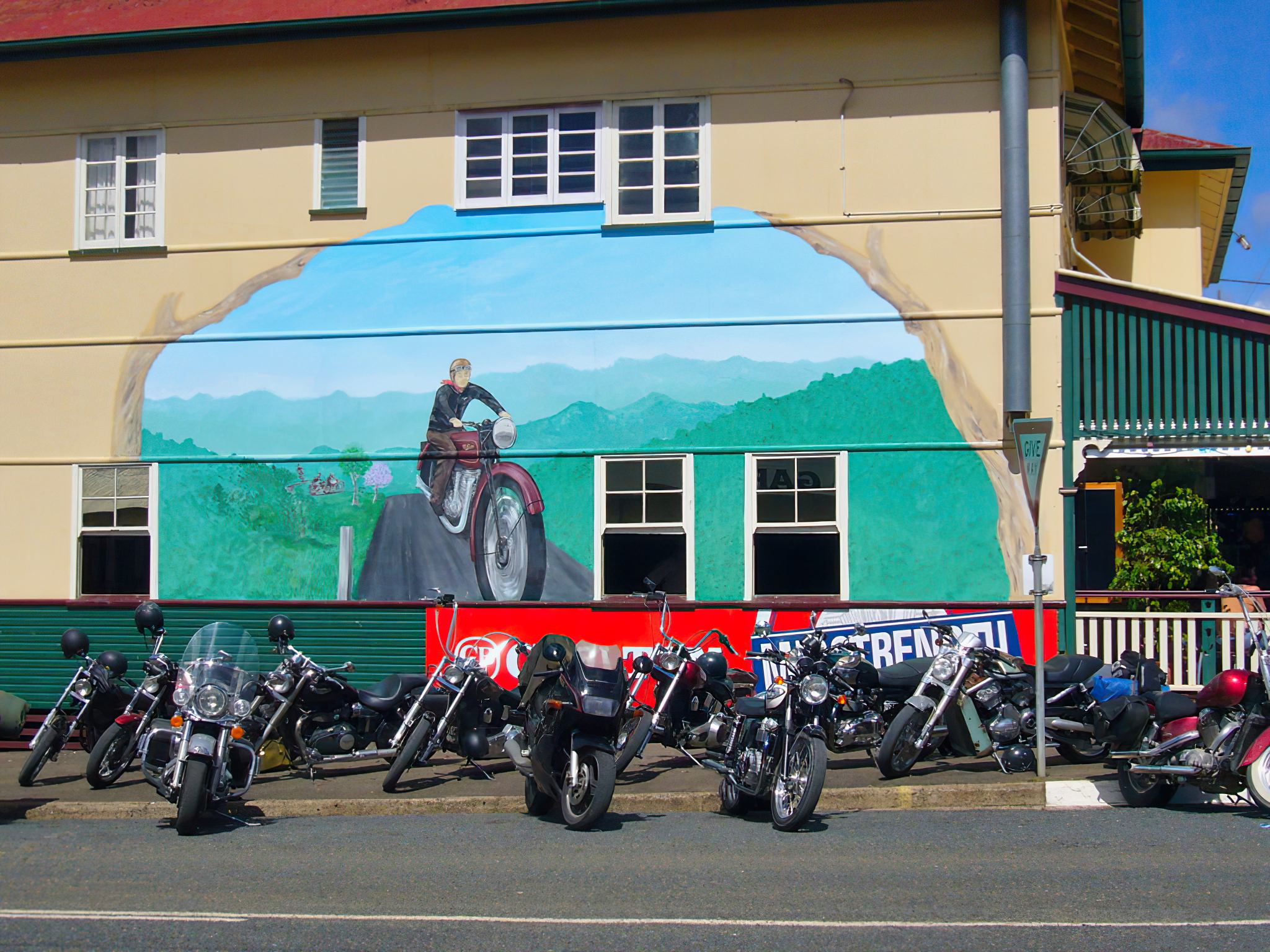 Too early to eat still so I went to Mapelton via Obi Obi and up the excellent George Wyer Scenic Drive that climbs from the Valley floor to the top of the range in rather spectacular fashion – and fun thing is its one lane each way so you can pick and choose some great lines on the tight corners with no fear of oncoming vehicles.
I rode straight on from Mapelton and down the range before turning right to Dulong at the lookout. Now how many nice flowing downhill rides do you know of? – not many eh – this is a superb ride that you really should try.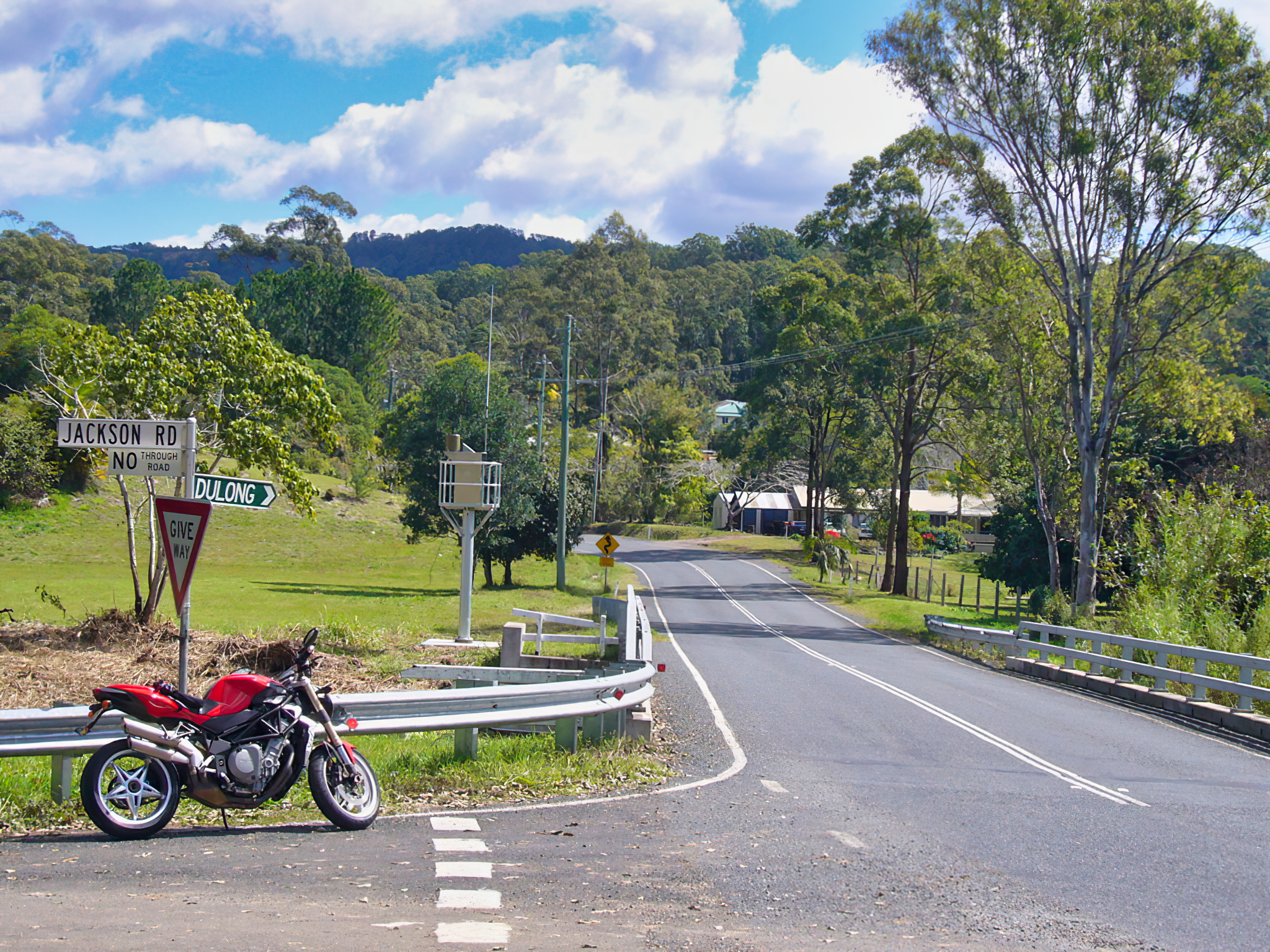 At the bottom of the range (now on eastern side) you turn right and right again at both T junctions to go to Palmwoods. I did a lap there but nothing too my fancy so rode on to Mooloola valley on the excellent road via Eudlo.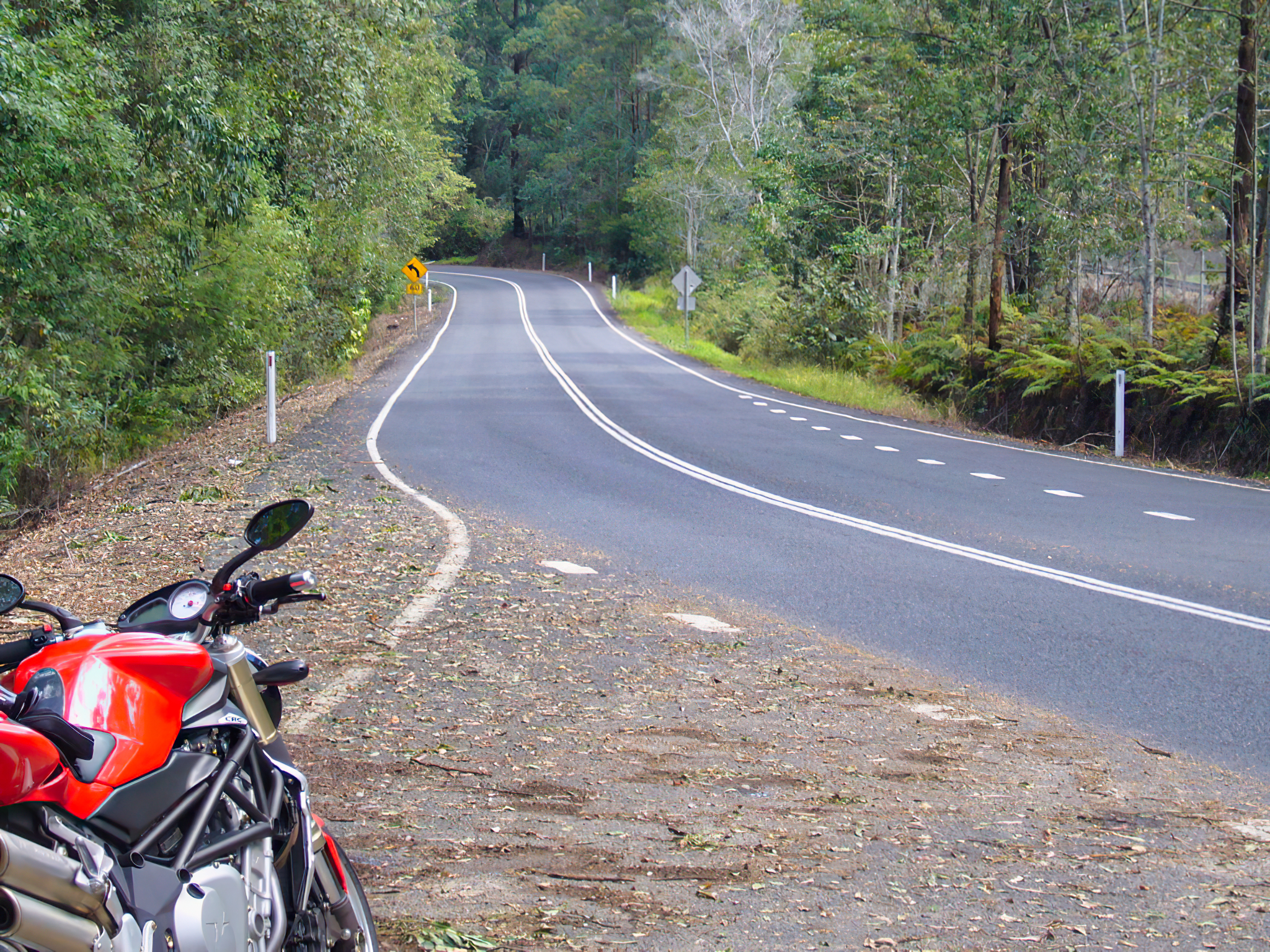 At Mooloola valley I had lunch at the Graze Cafe. Tasty food in a generous serving, friendly service and good coffee made for a very enjoyable stopover. Next ride north get away from the crowds at Maleny or Montville and do the ride down via Dulong to here instead.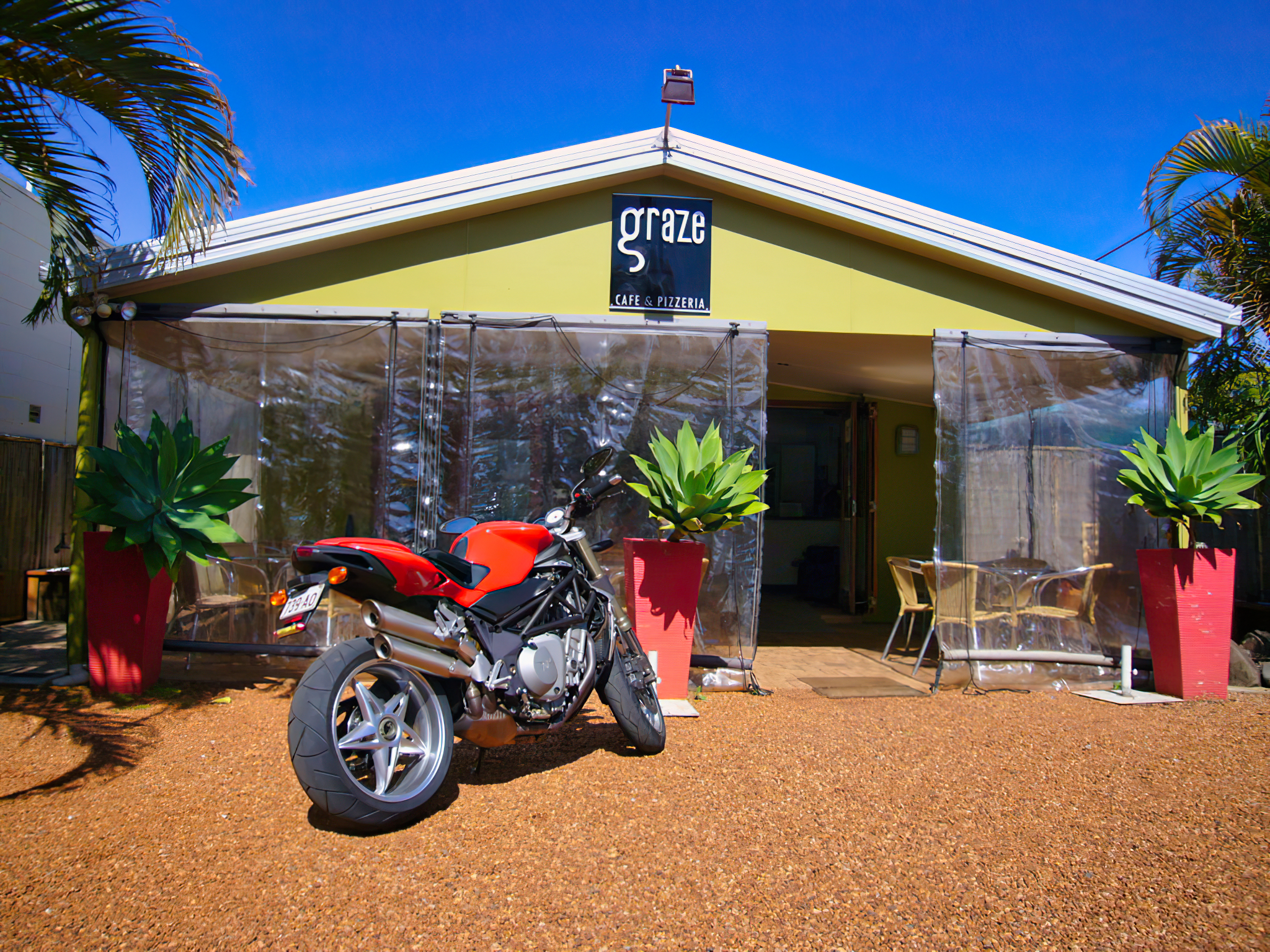 After lunch I went back to Beerwah and rode down Old Gympie road a bit to try get some photos with the mountains in background and then back and over to Peachester. That road is so busy its near impossible to enjoy those few corners, then back d'Aguilar via Woodford to refuel and pitstop and then over Mt Mee and back home via Clear Mtn etc again.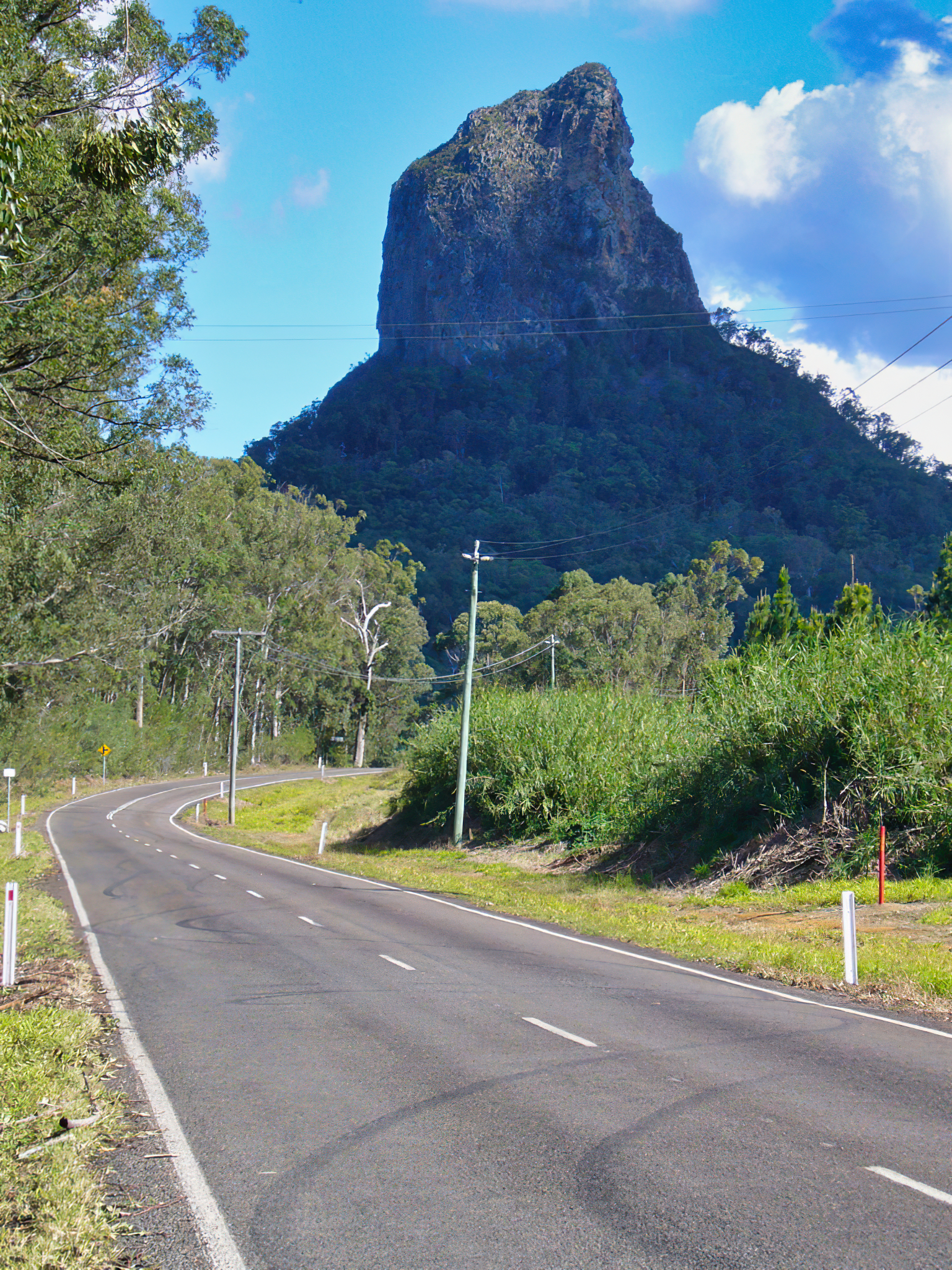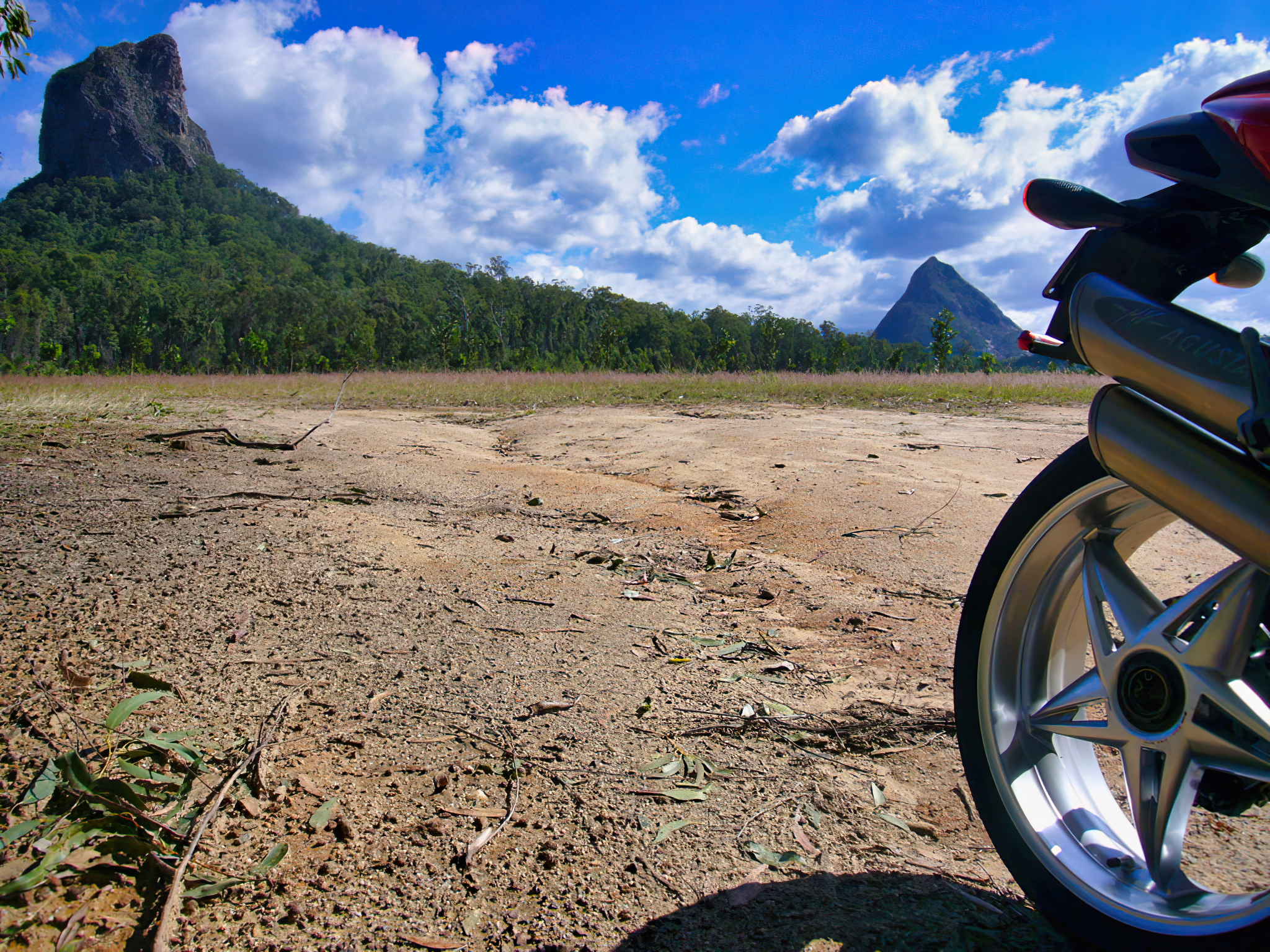 Great day out, but the five different police revenue raising attempts I encountered on this trip is a bit over the top and again a reminder that the south is still the better choice for now.