Went for a good ride today. The weather was threatening, even spitting at times but got a fine run all day. Alot of wet bits of road, some on corners hiding in the shadows which gave my ride partner moment at Mt Mee but no enough to spoil anything.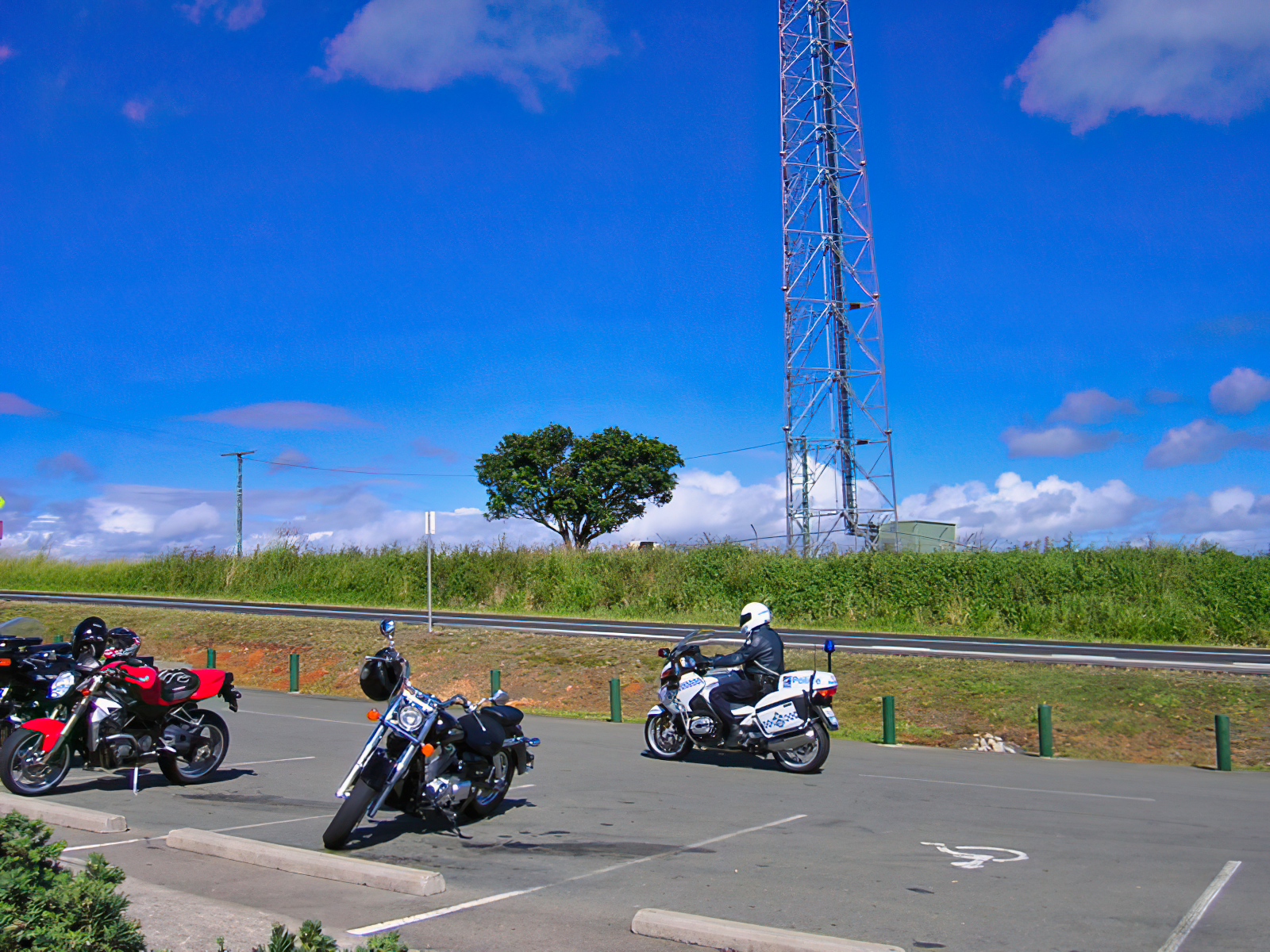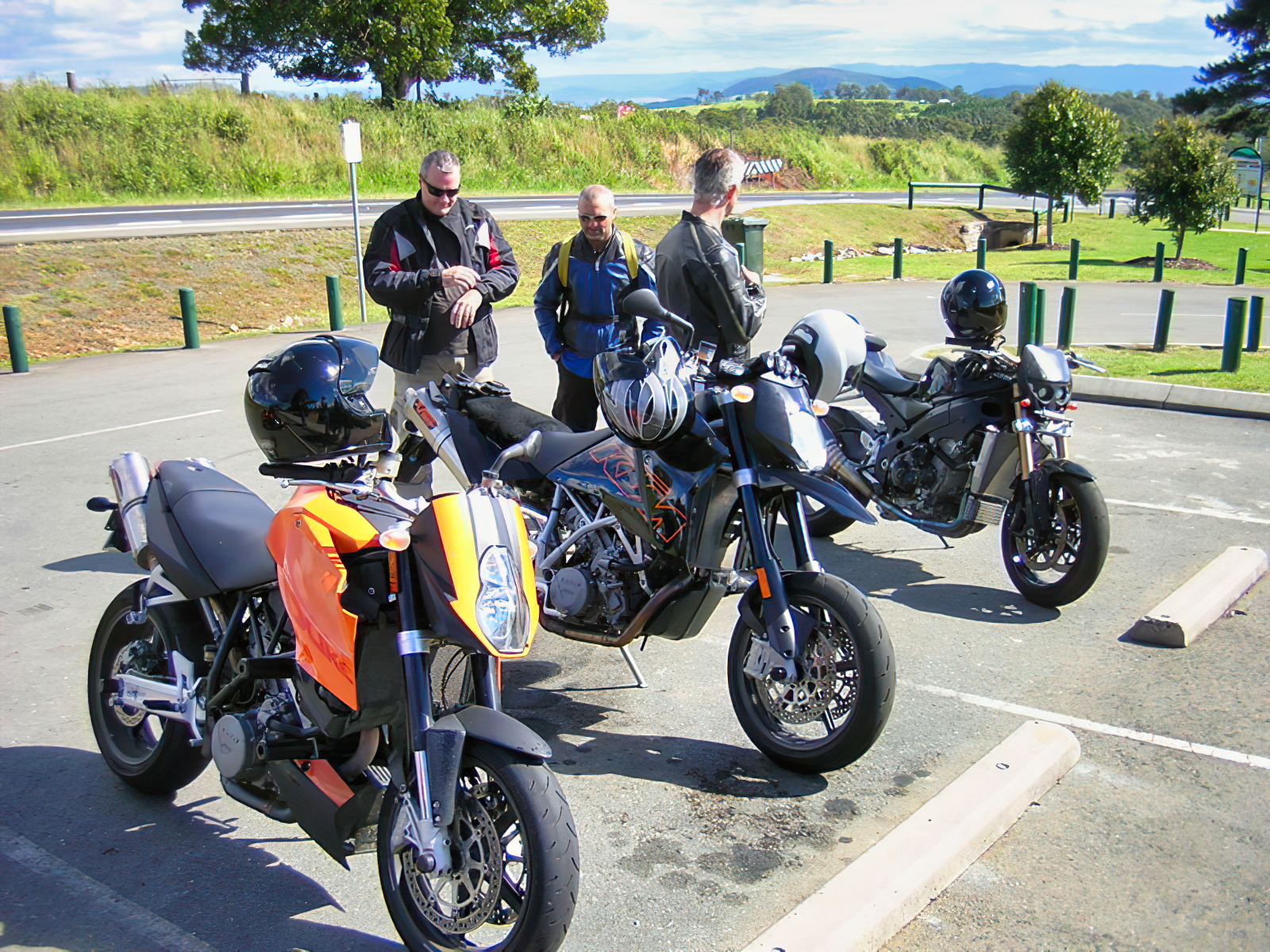 Had some brunch at Maleny and then rode to Mapelton and down the Dulong rd and to Palmwoods and then back roads to Eudlo and Mooloolah and Beerwah – nice riding there with lots of corners some twisty and some sweepers followed of course by the Peachester forest section.
My bum was getting sore on way home despite using the air hawk cushion – and this is only a short ride compared to what I normally do so got alot of work to do on ride quality if I am going to make the bike work for me. I have the air-hawk mounted length ways now – much better and if not for it I would have been unable to walk by now!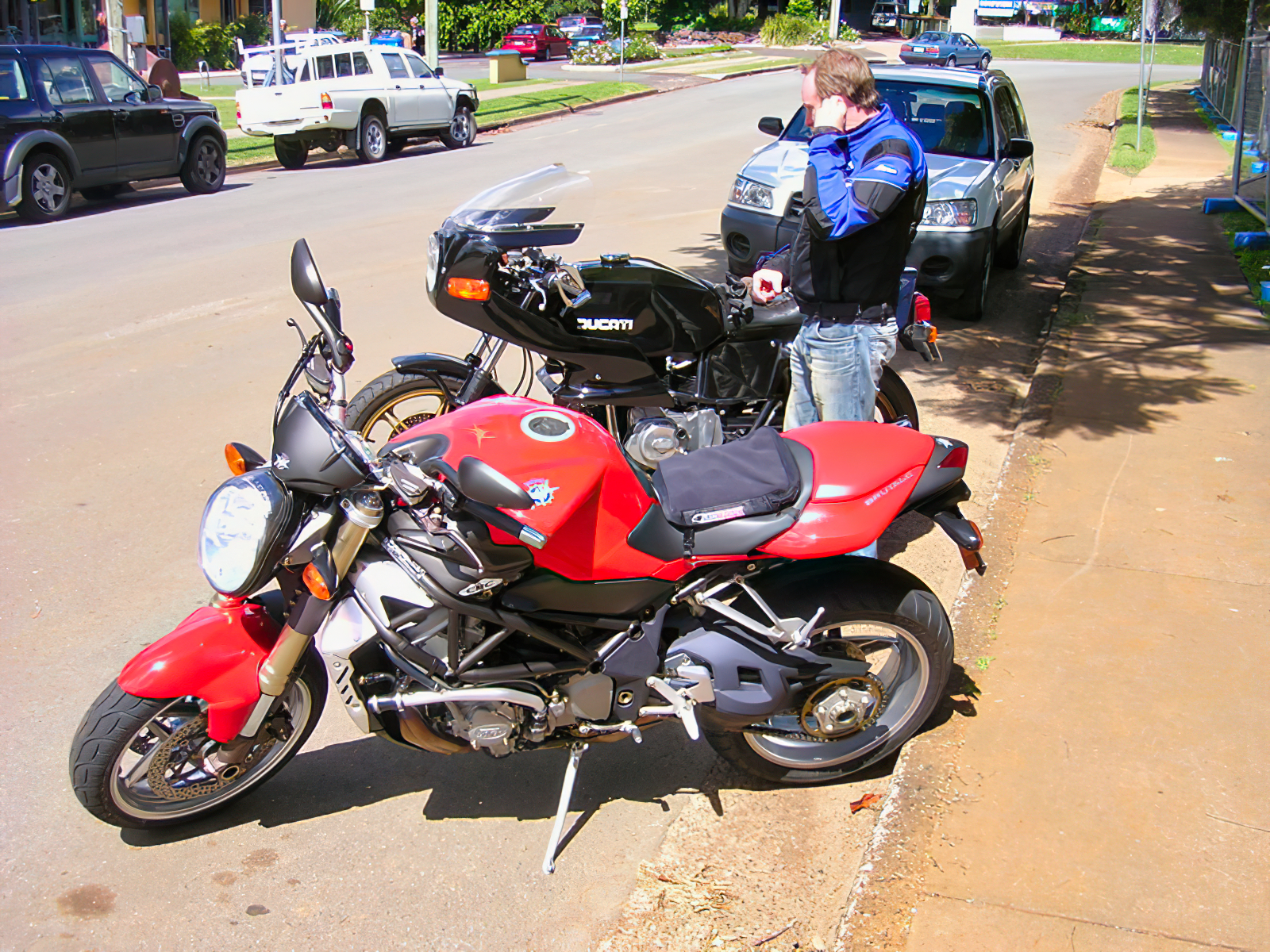 So guess who we see back at Mt Mee, Mr policeman who goes past us when we stopped to let traffic clear to get a clear run on some corners and then turns off somewhere and comes up from behind us – sneaky – except we had just pulled over again due to heavy traffic and my sore bum.
Then he pulled over ahead on the decent into Dayboro waiting for us with radar gun – lucky I thought he would be trying to get us so was going slow – actually did a slow ride the whole mountain as stuck in car convoy and fearful of him sitting around the next bend all the time.
Anyway alls well – didnt get a ticket and was good to get out and use the new bike even if it is trying to buck me off it over bumps at times with it's hard suspension.