Remember the song by E.L.O, Mr Blue Sky? I was humming that inside my helmet today after a long spell of wet weather.
"Sun is shinin' in the sky
There ain't a cloud in sight'
Uhm… well helps if you like 80's tunes I guess.
Last night it was still raining so I stayed up late watching an old Clint Eastwood movie I had sitting on my Tivo thinking it would be yet another wet Sunday so when I by chance checked this morning about 6.00am I was so tired I simply could not get moving but rather than risk missing the first fine Sunday I grabbed a cat nap on the lounge knowing the sun would wake me up again soon enough.
After a late start I was not exactly trusting 'Mr Blue' to stick around all day so I headed west which is always a safer bet when unsure. I like the rolling hills North of Boonah – Roadvale, Teviotville & Kalbar. Some scenic riding there as you look out to the rim.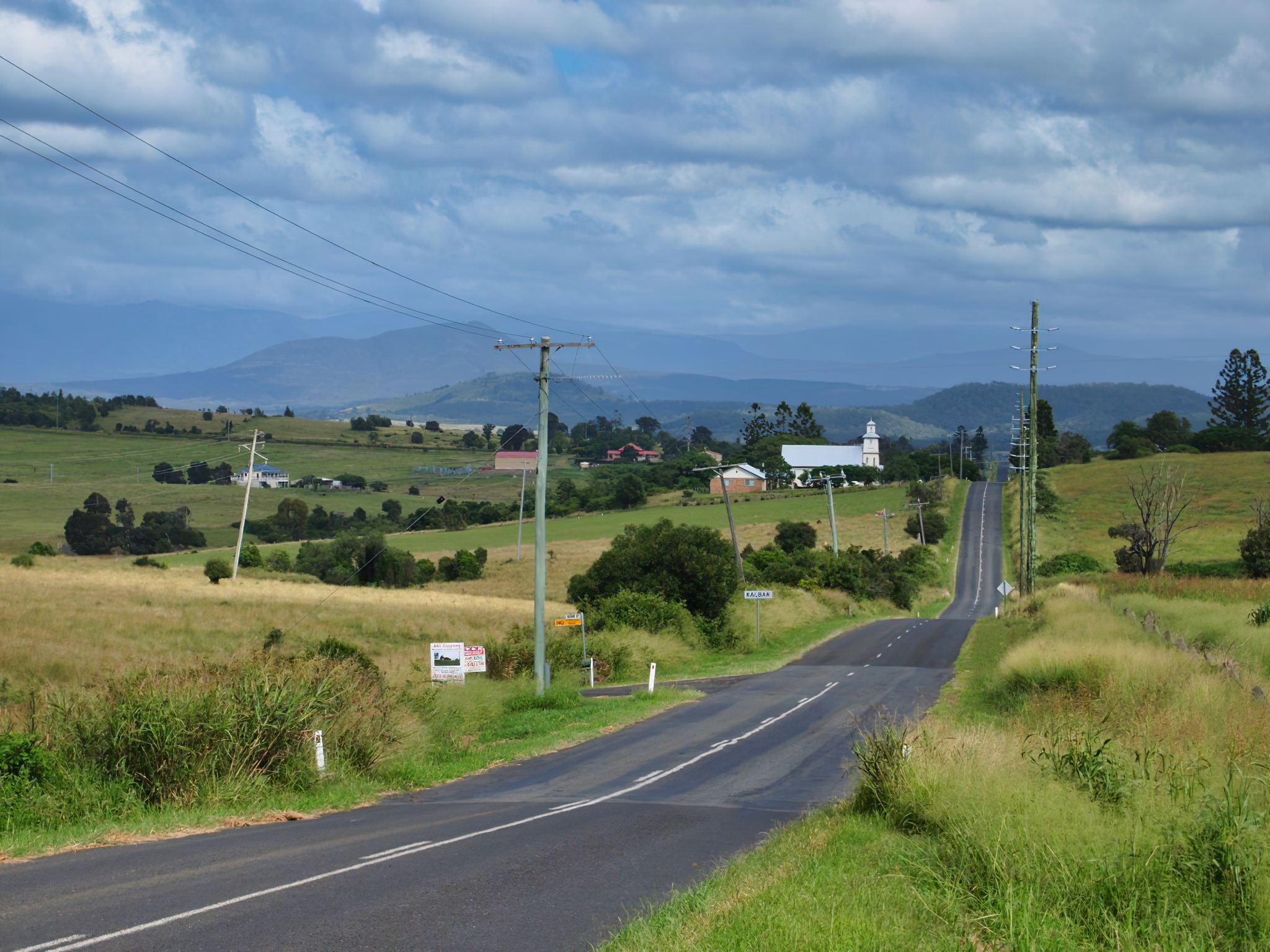 Stopped off for a coffee at Kalbar as clouds had already formed and I wondered if I was going to have to turn around, however the BOM radar (only app I find useful on iPhone) showed all clear so I continued on.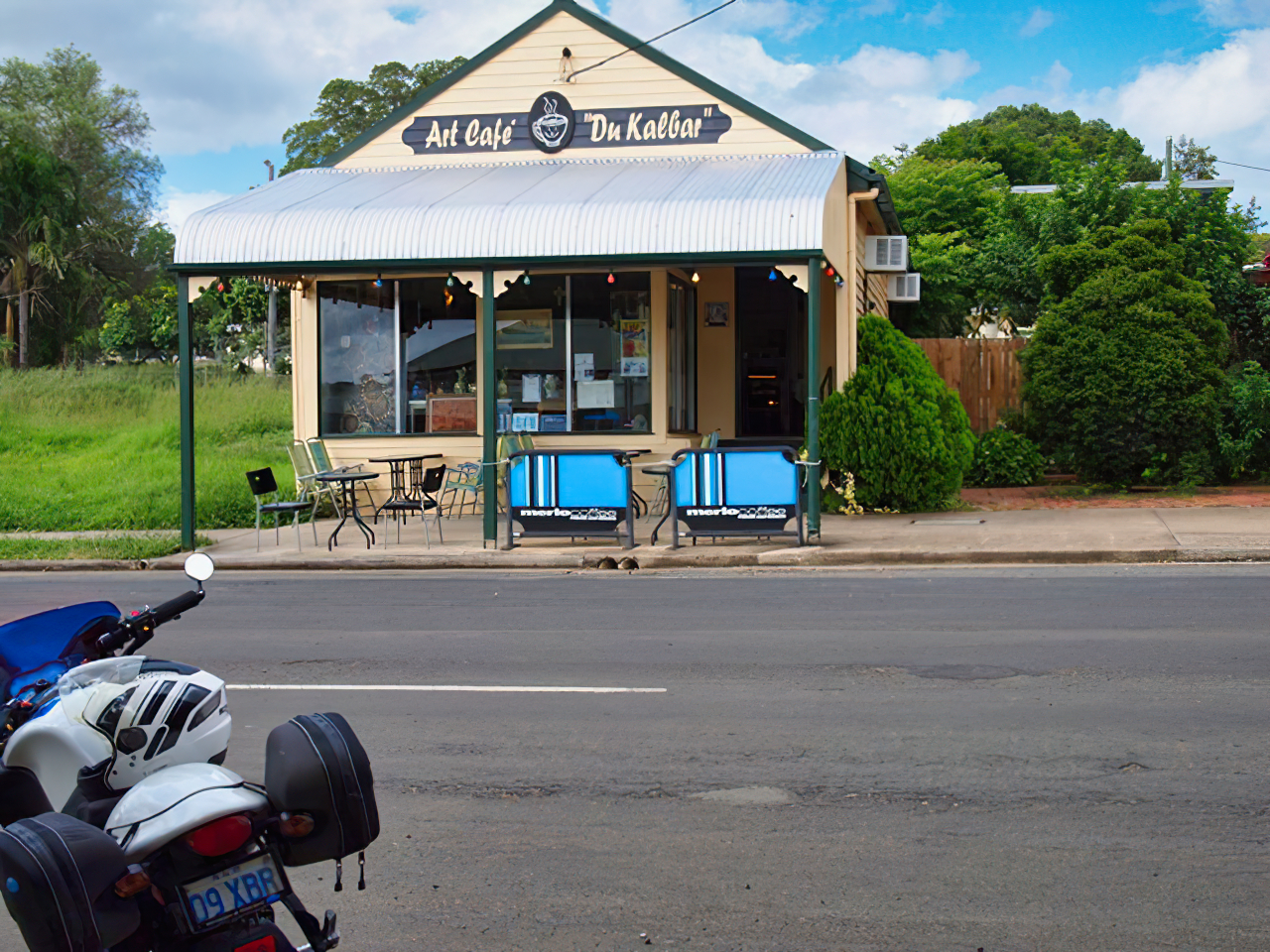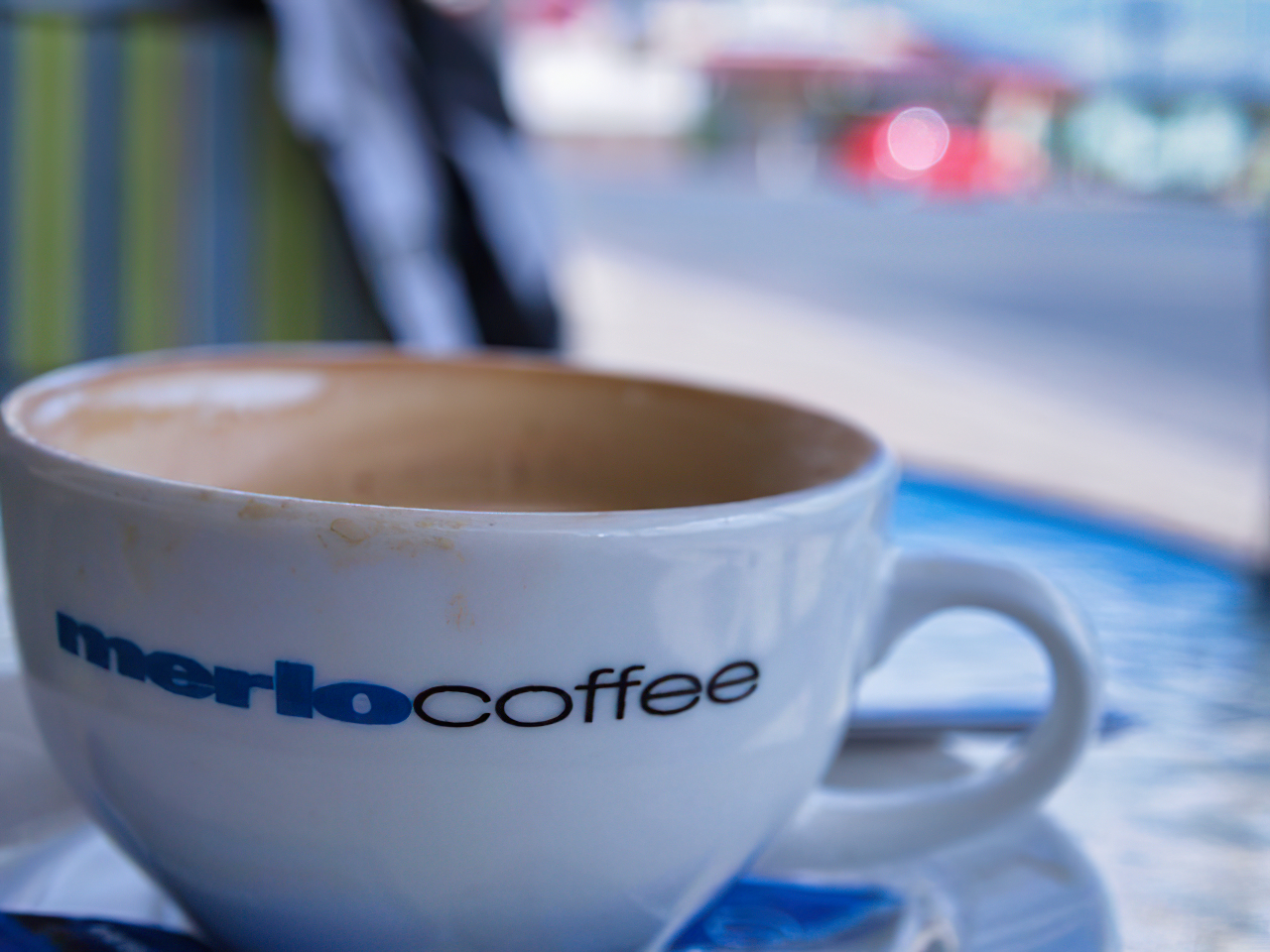 I rode to Aratula to get fuel and then via Moogerah dam which was impressively full.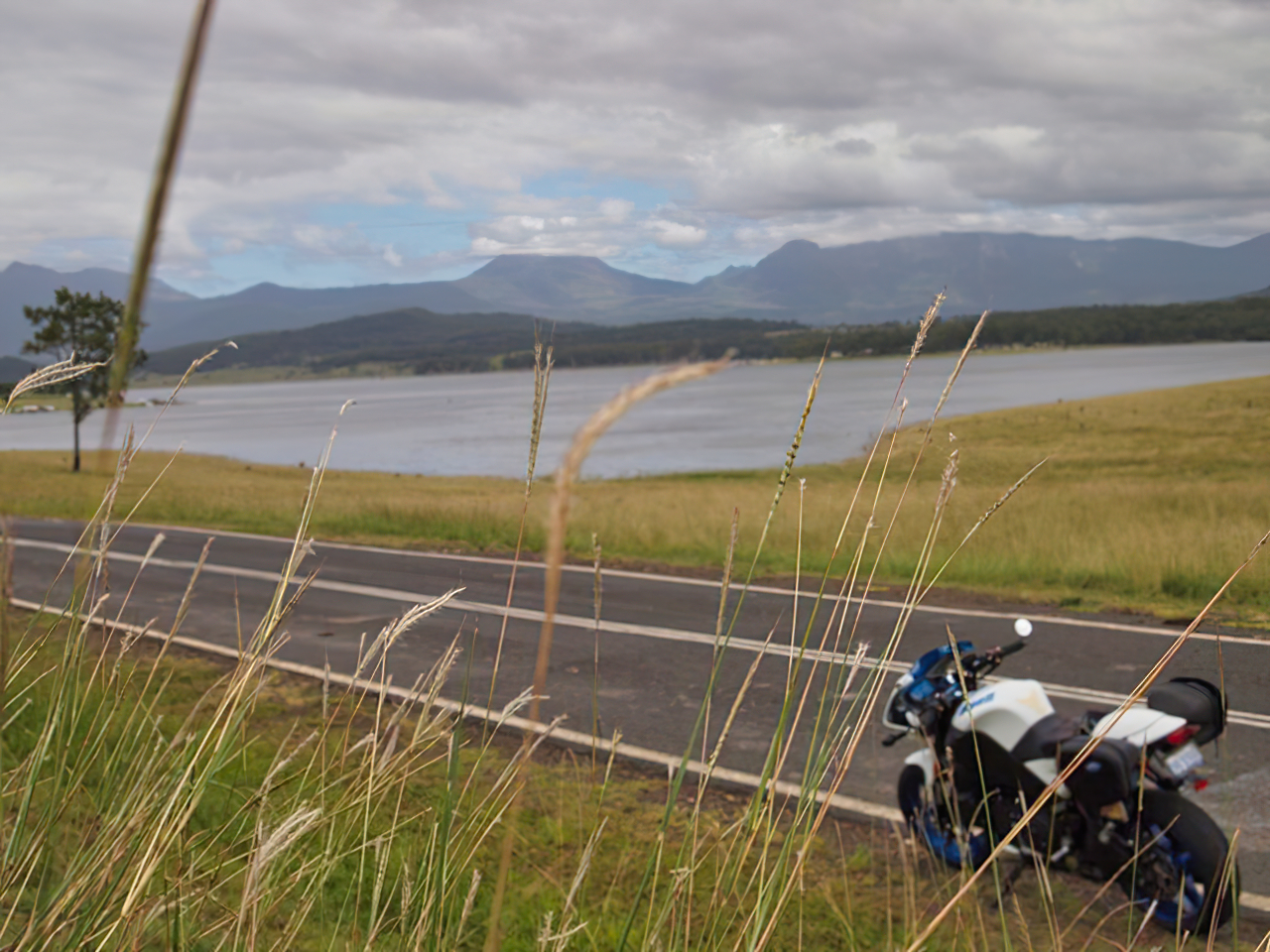 Then over Mt Alford and via Dywer ridge Rd to shortcut onto the road to Queen Mary Falls. Not as much water across the road as I expected, the creek was only a touch higher than normal. No other riders out, probably thought it was going to rain like I had.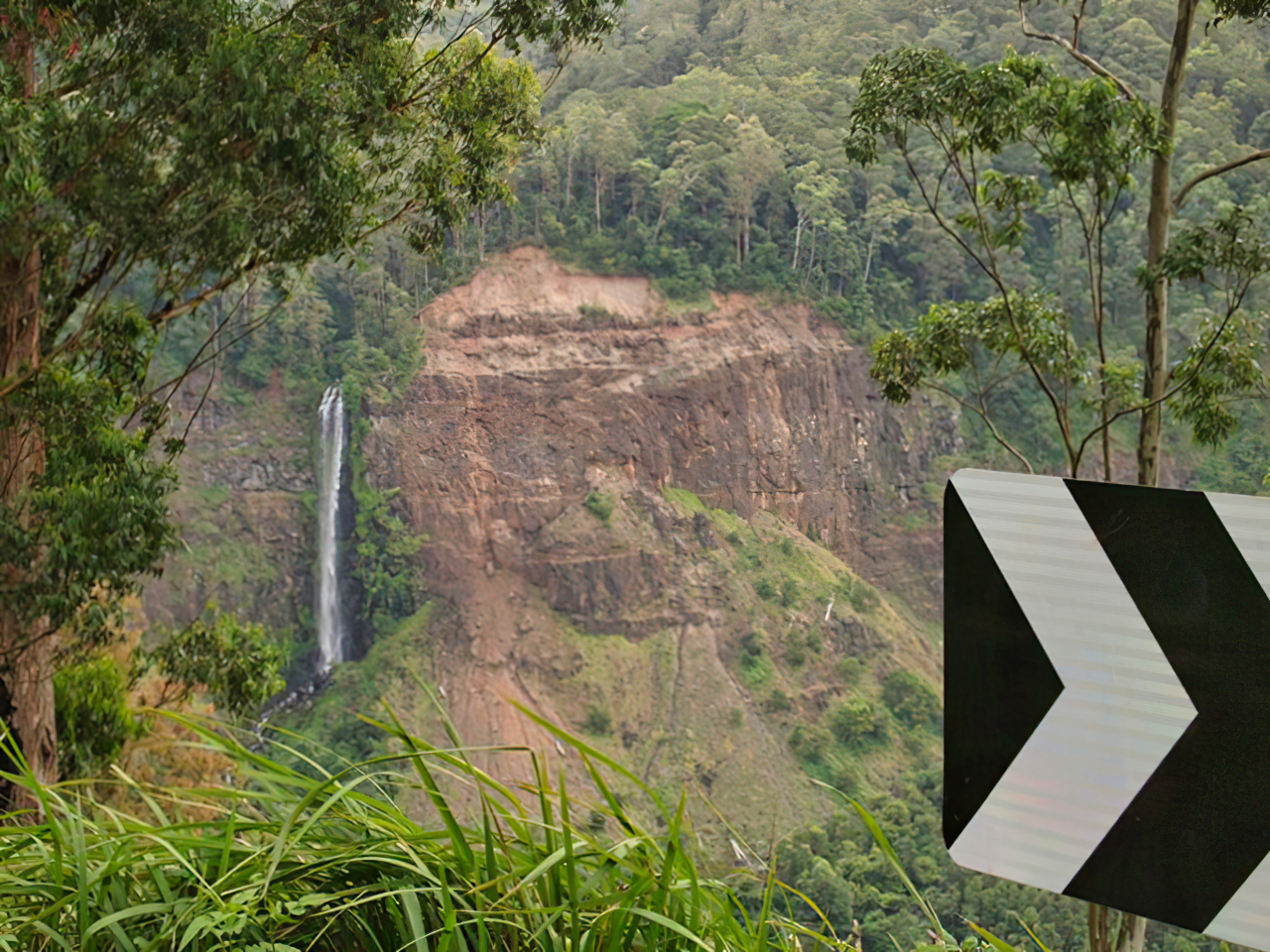 If the view wasn't already stunning enough as you near the summit you also get waterfalls flowing off adjacent cliffs. Good thing it is a low volume road that by it's nature you have no choice but to take easy.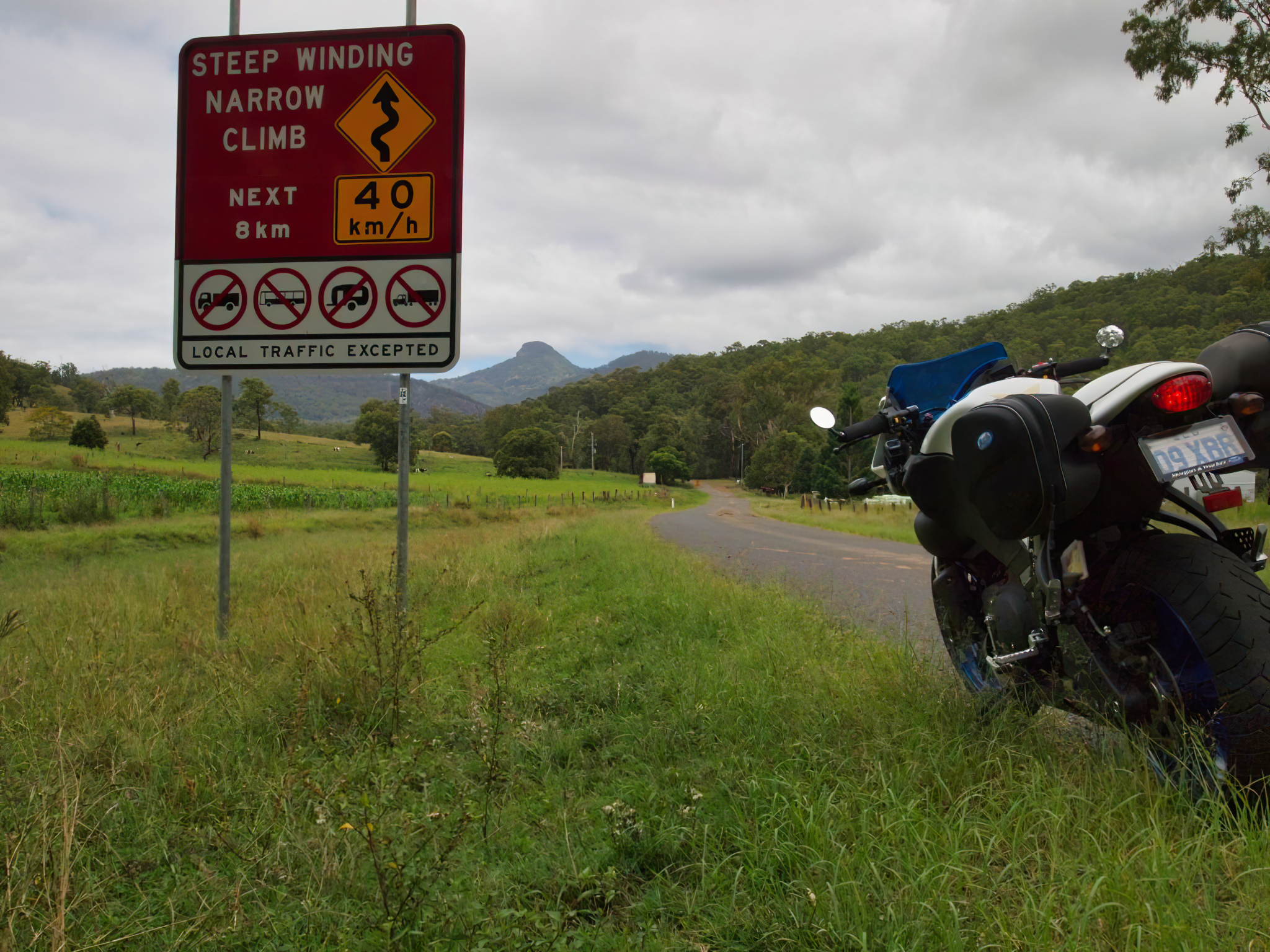 Nice and green on top. More so than the next photo captures. First outing with new camera and I am a long way from being able to get anything much from it.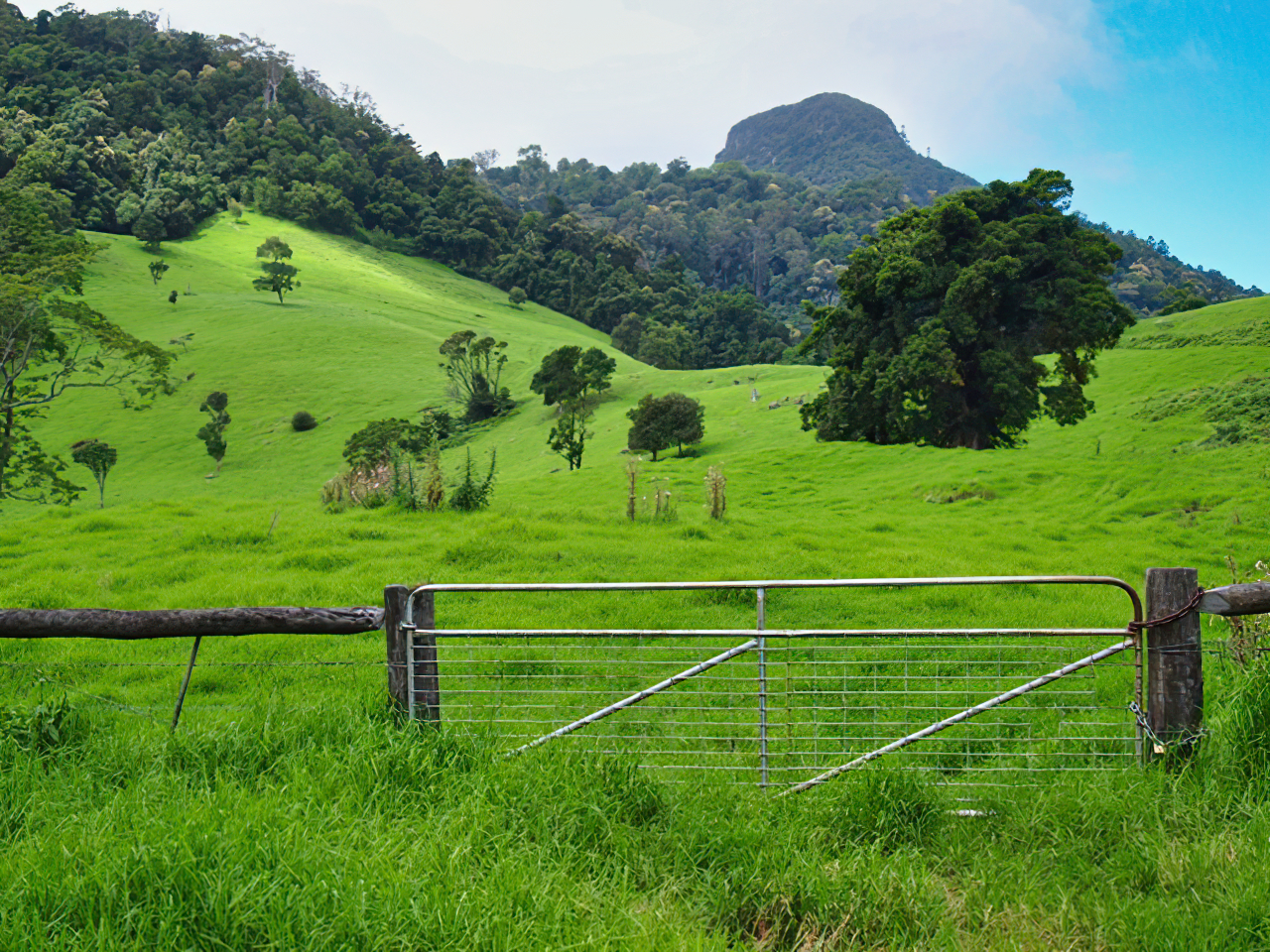 I purchased a Olympus EP1 and so far have mixed feelings about it. The user manual is very poorly written and makes adjusting to a totally different menu system more difficult than it need be. The LCD also lacks the wide viewing angle and brightness I am used to with Panasonic Lumix cameras. I half wish I had purchased the Lumix 4/3rds model however as previously mentioned lacking image stabilization was a deal breaker. Early days yet so just a winge not a conclusive review.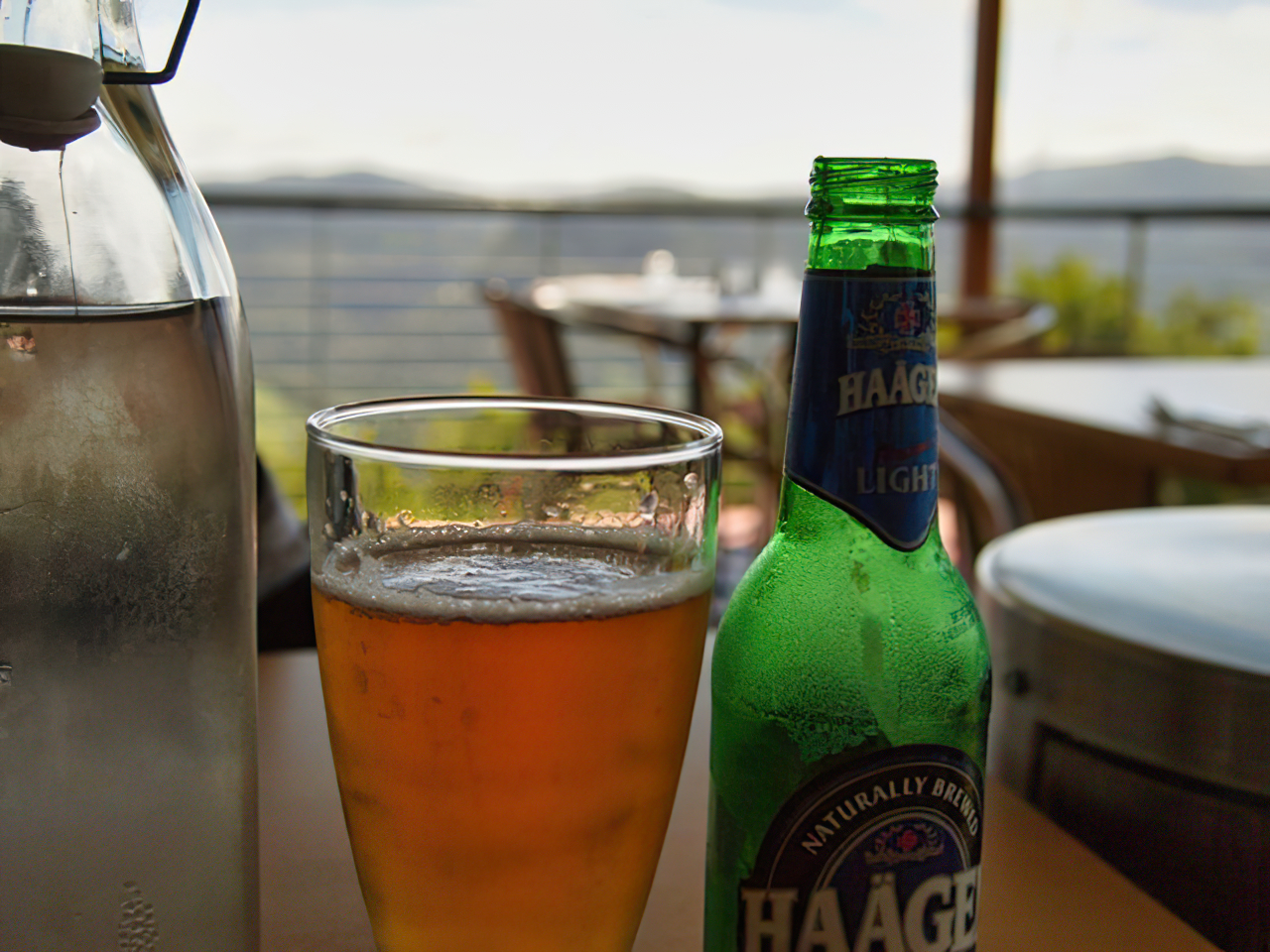 Spoiled myself with lunch at the Spring Creek Mountain Cafe. This is located next to Carrs Lookout right on the edge of the mountain a few K's before the Falls Cafe. Just so you don't get a surprise, this is a boutique cafe serving the mountain cottages so whilst not expensive compared to a restaurant it is not a budget eatery either. Worth stopping in for the views IMO but would impress a partner if you took them there for lunch. If you go ring and reserve a table on the balcony at the edge to get an uninterrupted view.
The road down to Legume is really a fun ride with nicely surveyed corners. Then there is the infamous Old Mt Lindsey Road back to Woodenbong which is in very poor condition.
Only thing you can do is take it easy no more than 70 to 80 kph scanning the road surface for the smoothest line (mostly in the middle I think) until you get to the turnoff to Toolum. This road has unfortunately become more bumpy on the lower Legume side and has had too much loose tar thrown down on pot holes on the Urbenville side of the forest. While via Toolum is now not so good it is still a better alternative and allows you to refuel at Urbenville.
Fortunately the rest of the Mt Lindsey road is wonderful. A few riders out enjoying it this afternoon. I stopped to try a photo at one of the hairpins and made a chance find in the grass. I am taking my guess it is part of a Suzuki SV1000. Anyone want to pick it?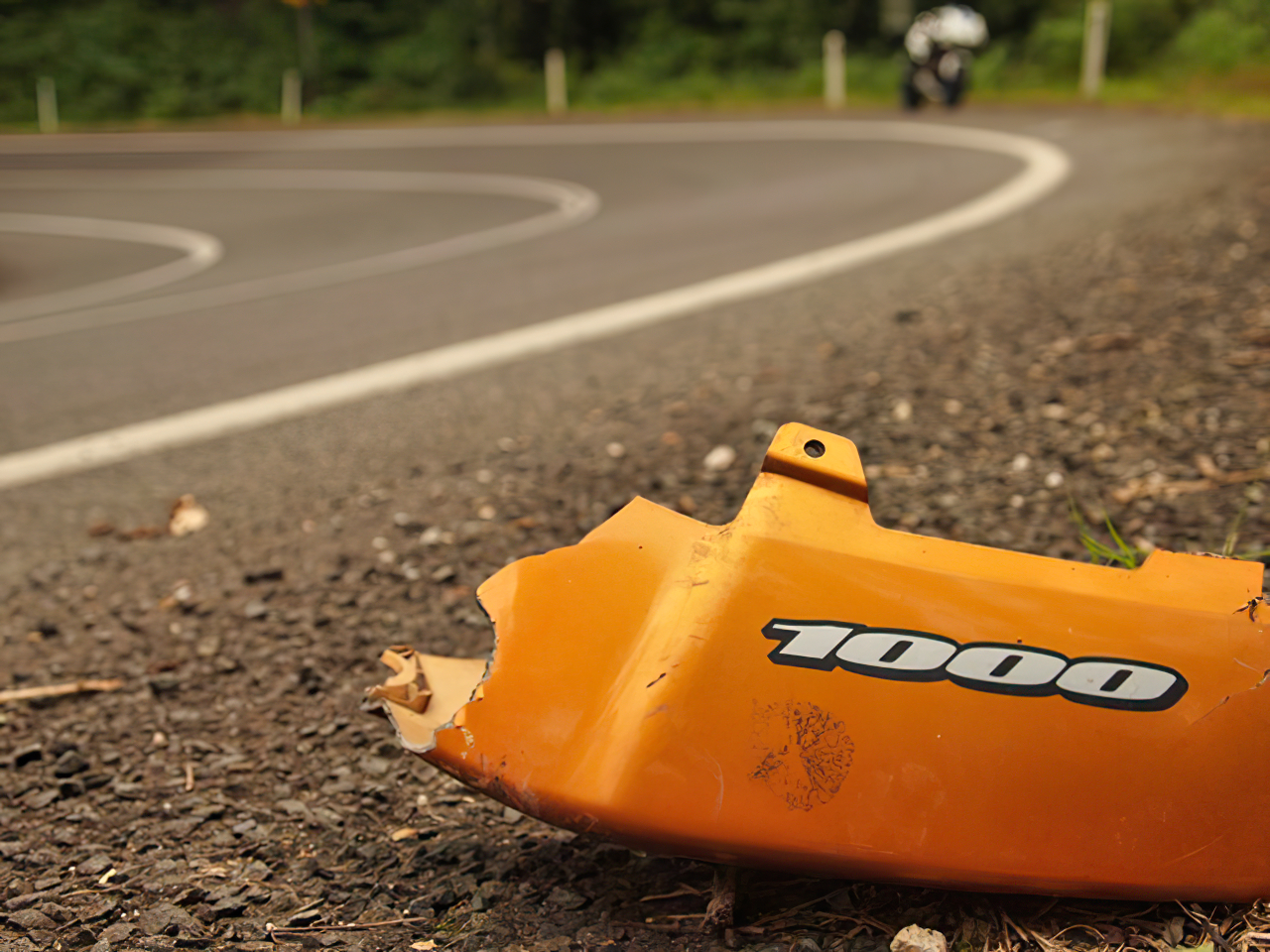 By the time I got back to Beaudesert I was feeling the lack of sleep but still pleased about the weather.
"Mister blue, you did it right'