What's better than a day off work? A day off work and going for a ride!
I decided it was time to get new tyres on the CB1100. Actually I have been waiting eagerly for the Dunlops to wear sufficiently that I could replace them as they were rubbish. The CB I rented in Japan wore Bridgestone tyres and when I got mine here I immediately thought it felt different somehow and more riding proved that the Dunlops fitted here made the bike feel and behave not as good.
This morning I went to Tyres 4 Bikes at Albion where the crew looked after me well. I had a set of Bridgestone Battlax BT45 tyres promptly fitted for very reasonable price compared to sports bike tyres. I took it easy riding out of town in the heavy weekday traffic and then headed to Clear Mountain where the bike immediately felt heaps better to ride.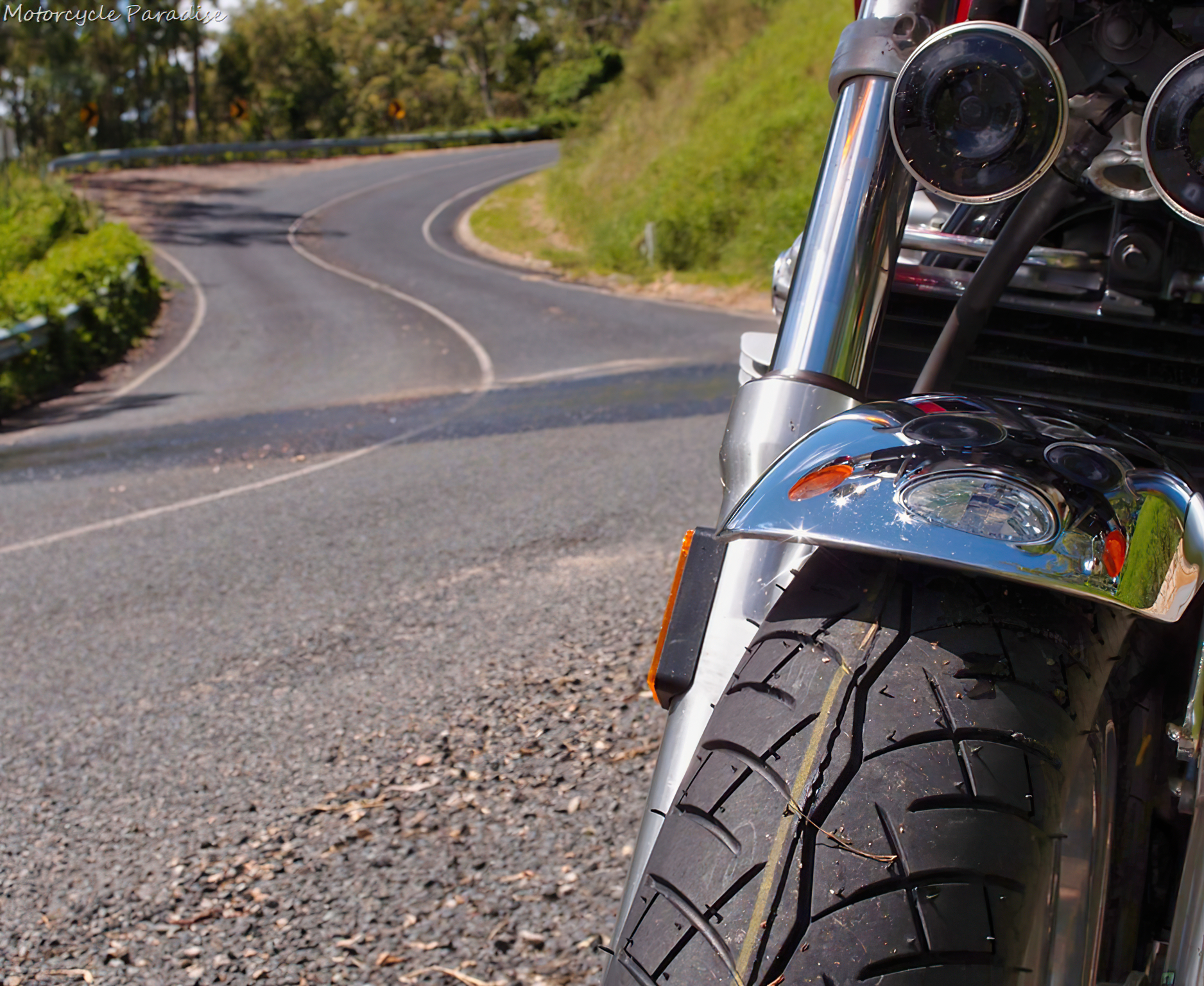 Brand new tyres at Clear Mountain.
Turn in is now much improved and gone is any mid corner vagueness. I must have said to myself 10 times during the day "lovely" when in the moment enjoying a corner, the change of tyres has proved to be a substantial improvement to the way the bike rides.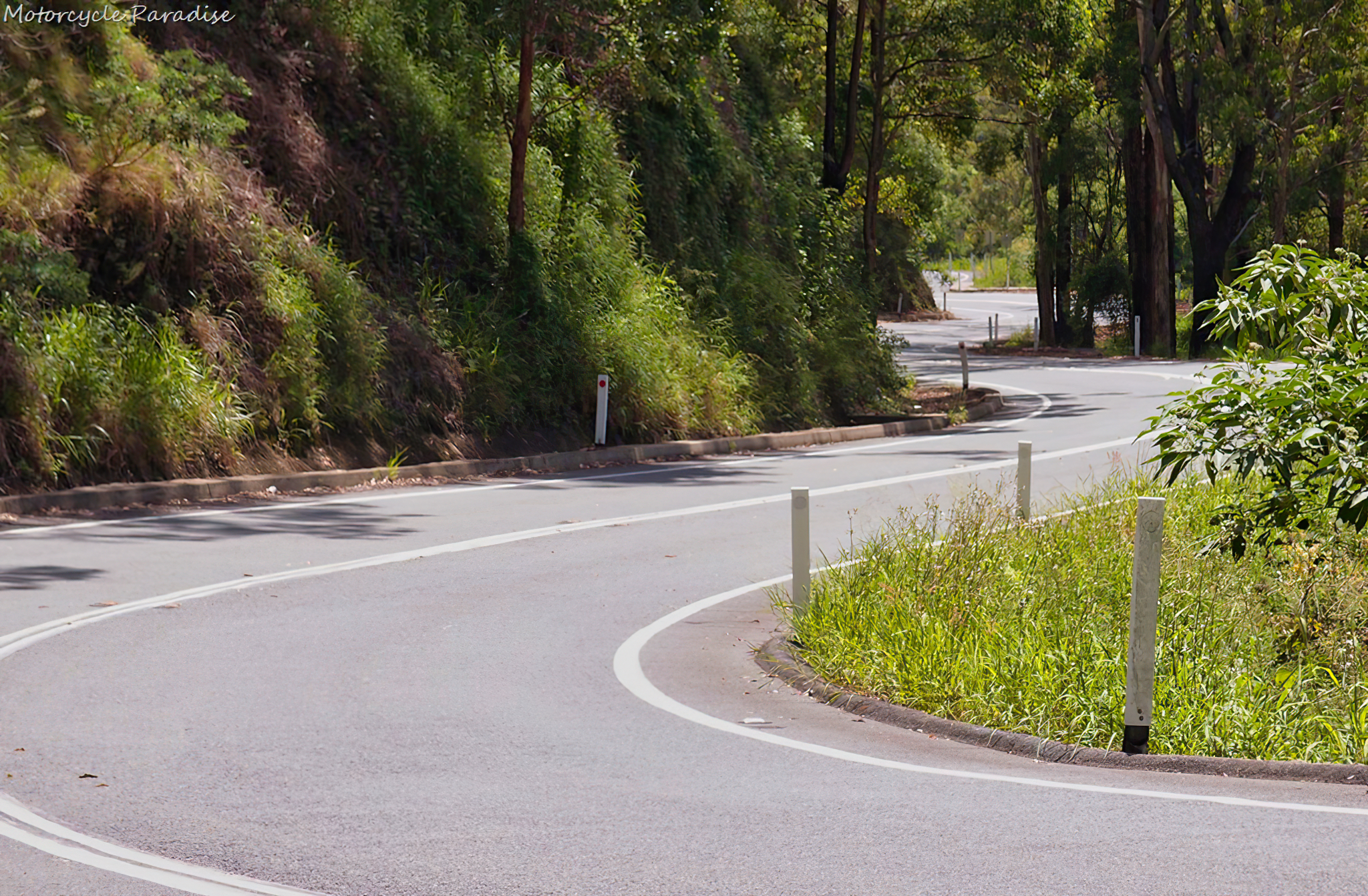 Mt Mee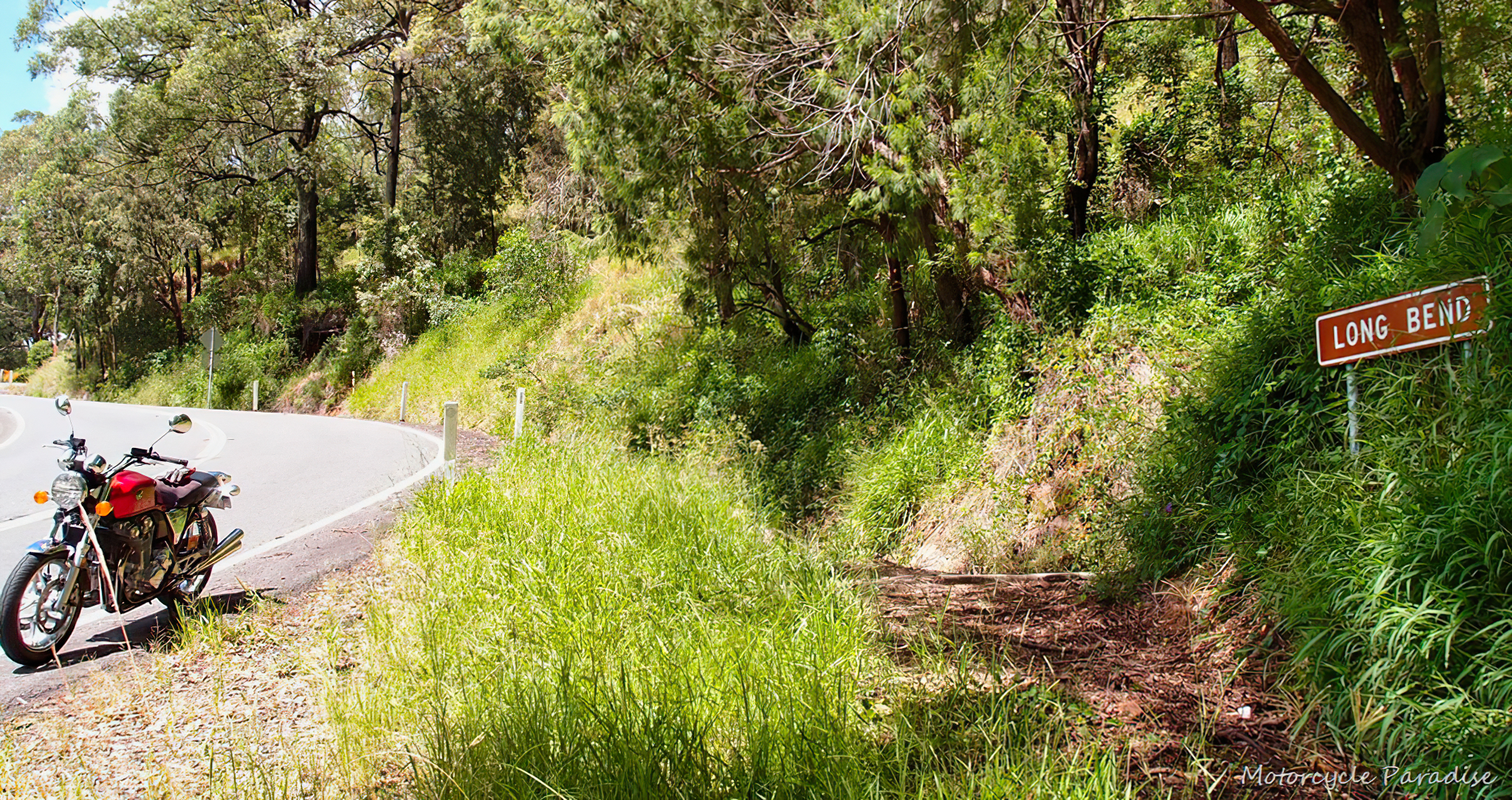 My favorite kind!
North side on a weekday works for me. No mass of day tripper cars on the roads, no sports bikes being ridden aggressively and no cops. Mt Mee was a mess of roadwork on southside and wet from run off elsewhere but at least it was cool as the day had really heated up by then. I had a very nice ride from Woodford to Maleny. Stopped at the kiosk in Mary Cairncross park for lunch which was a nice spot to unwind and enjoy the view. I would not have minded to ride north some more but the combination of late departure and high heat would have proven too much.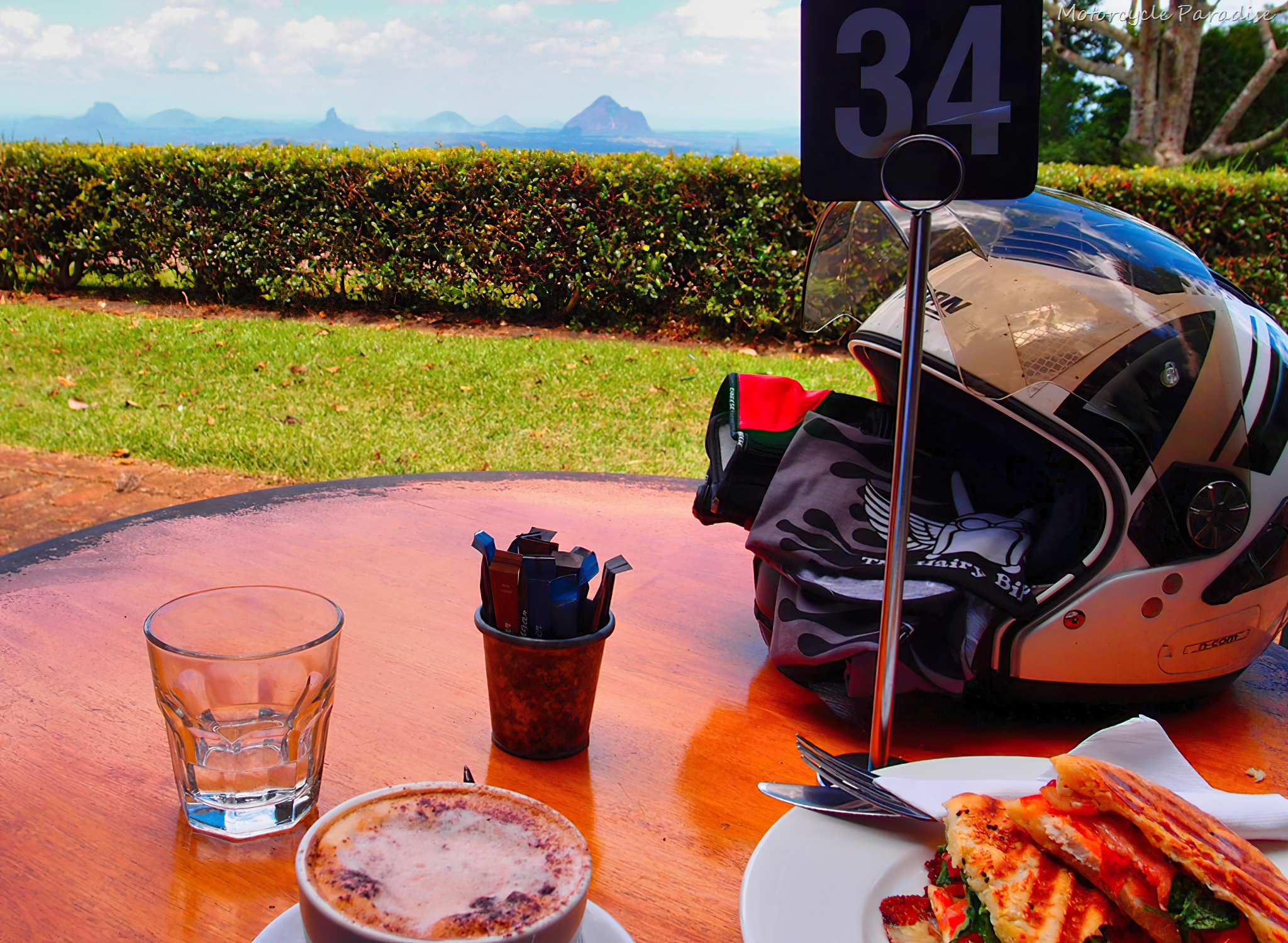 I returned over the Maleny-Stanley River Road which has to be one of the most enjoyable roads on the northside and then headed west to Kilcoy and then to Somerset Dam. It was now uncomfortably hot! Even when moving at highway speed in a mesh jacket the heat reflected from the tar was considerable and probably made 31+ into 41+ so I stopped at the dam servo/cafe to re hydrate and rest a spell in the shade. It is easy to forget to get enough fluids on a hot summers day and you end up felling very fatigued on the way home as your body has become dehydrated.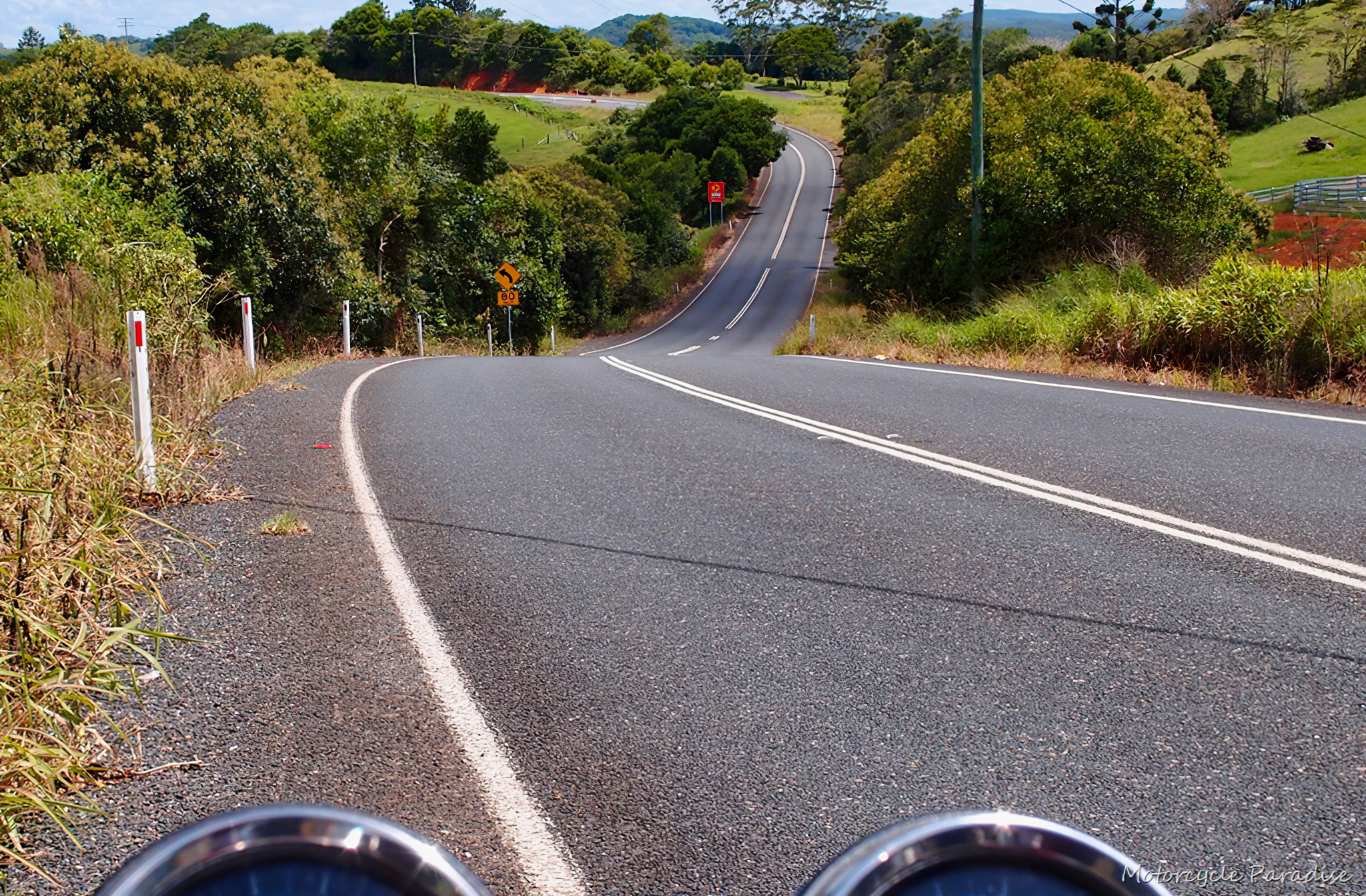 Maleny-Stanley River road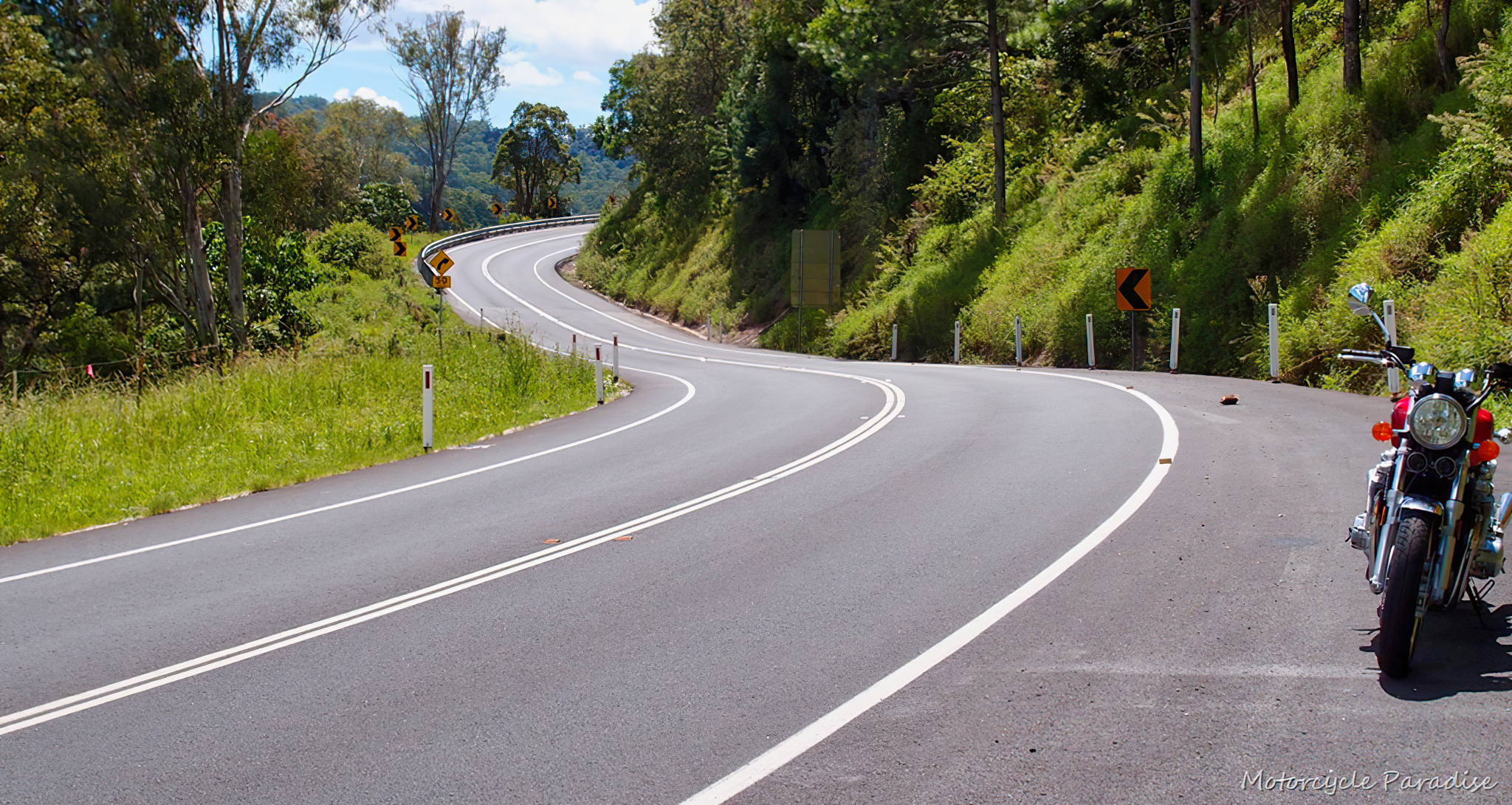 Road to Peachester before Maleny-Stanley River road turn off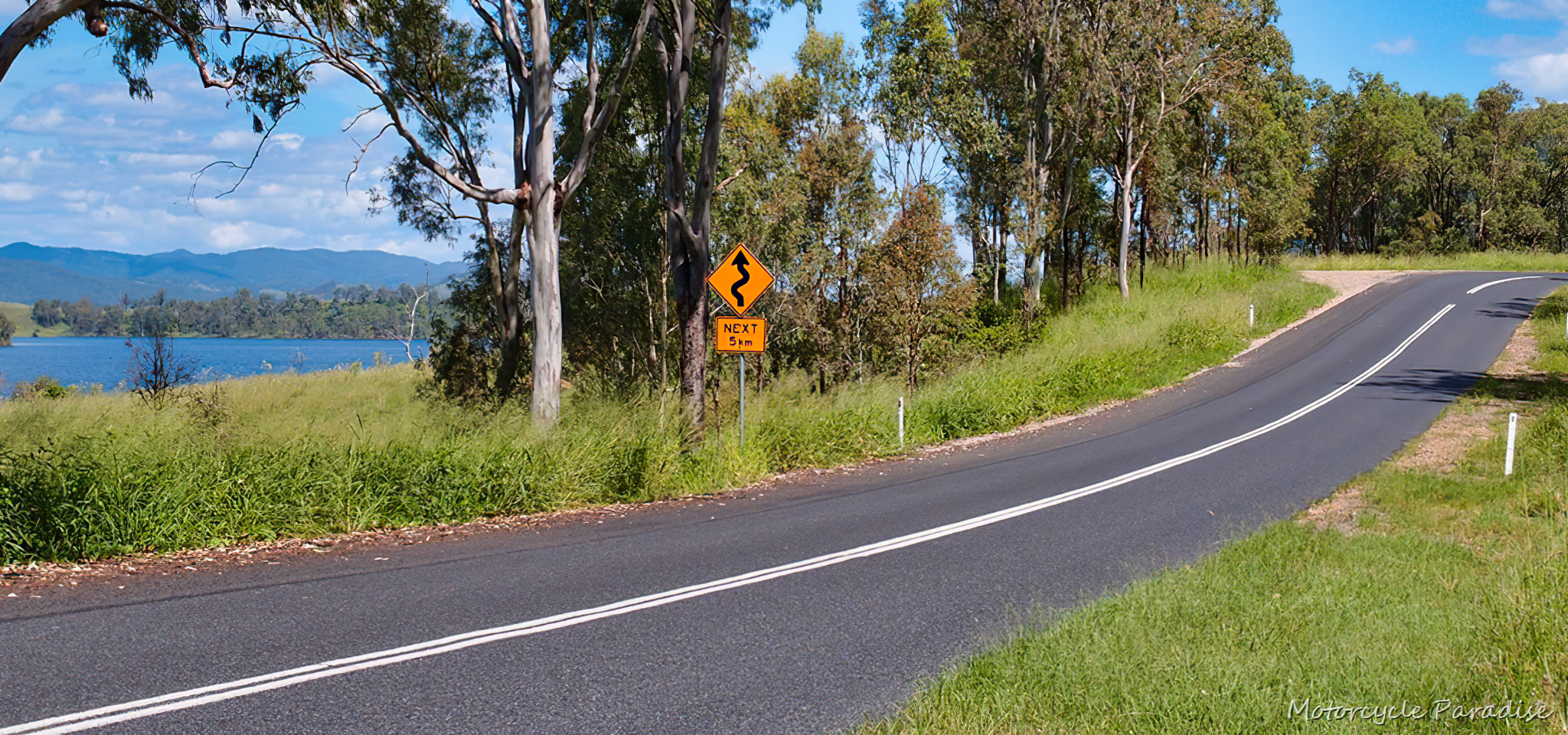 Somerset Dam road
After getting some much needed fluids I made a quick run over to Northbrook Parkway and had an almost car free ride over Mt Glorious and Mt Nebo which were suitably cooler to ride than the western valley I had come from.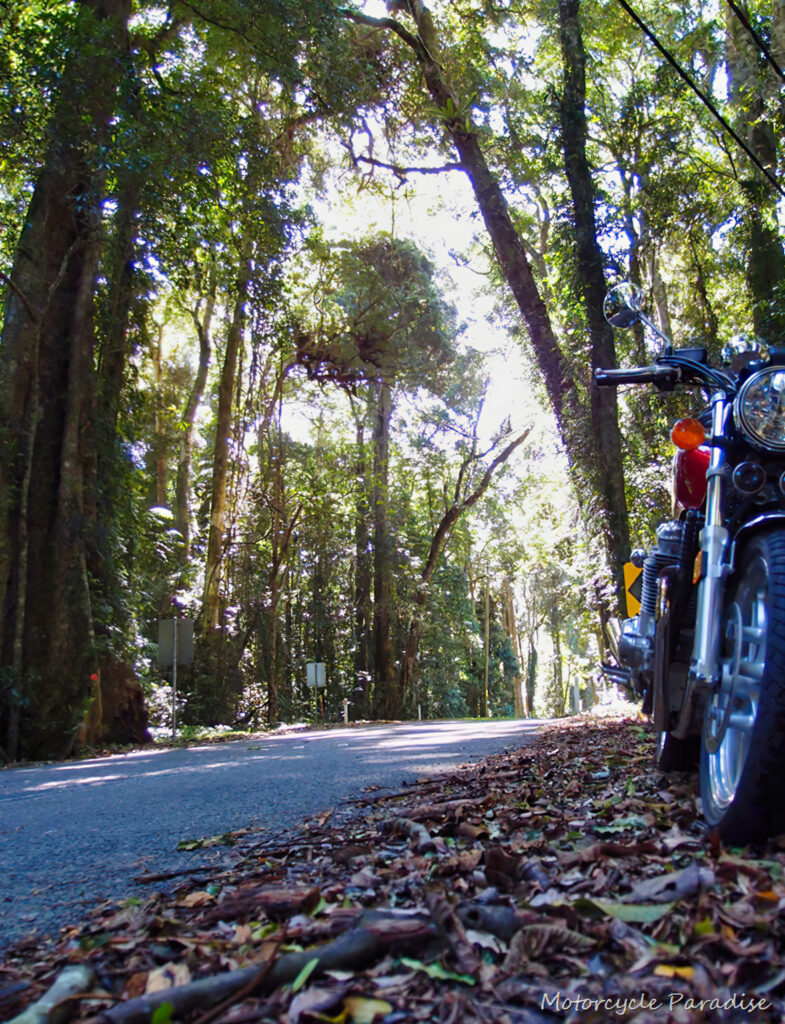 Mt Glorious rainforest canopy
So if it rains again this weekend I will not be bothered having enjoyed a great ride today but also after todays heat I realised that I probably would not have been riding much this time of the year regardless of the rain.
I enjoyed the north on a weekday very much – must do the same again.