Today I was determined to make up for last Sunday when I had planned to ride before drinking too much the night before. And so I headed north to Gympie.
The forecast was for occasional showers in the Sunshine Coast district however one look this morning and I made up my mind it was going to be a perfect day so I loaded up the camera rather than my rain gear.
It was not real cold but not exactly mild either. I think one of the best things I have done in recent years is stop using Draggin style kevlar jeans. We do not have a particularly cold winter here but it is cold enough to need more than they offer and while I have commented the winter jacket I have does not breath the same does not apply to the Alpinestars winter pants I purchased. They were a higher level model than the Jacket and are a Goretex type material which really works well to insulate you but still breath. It's amazing how much extra comfort they provide in winter, and along with my BMW 'City' summer riding pants both provide hip and knee protective armor as well.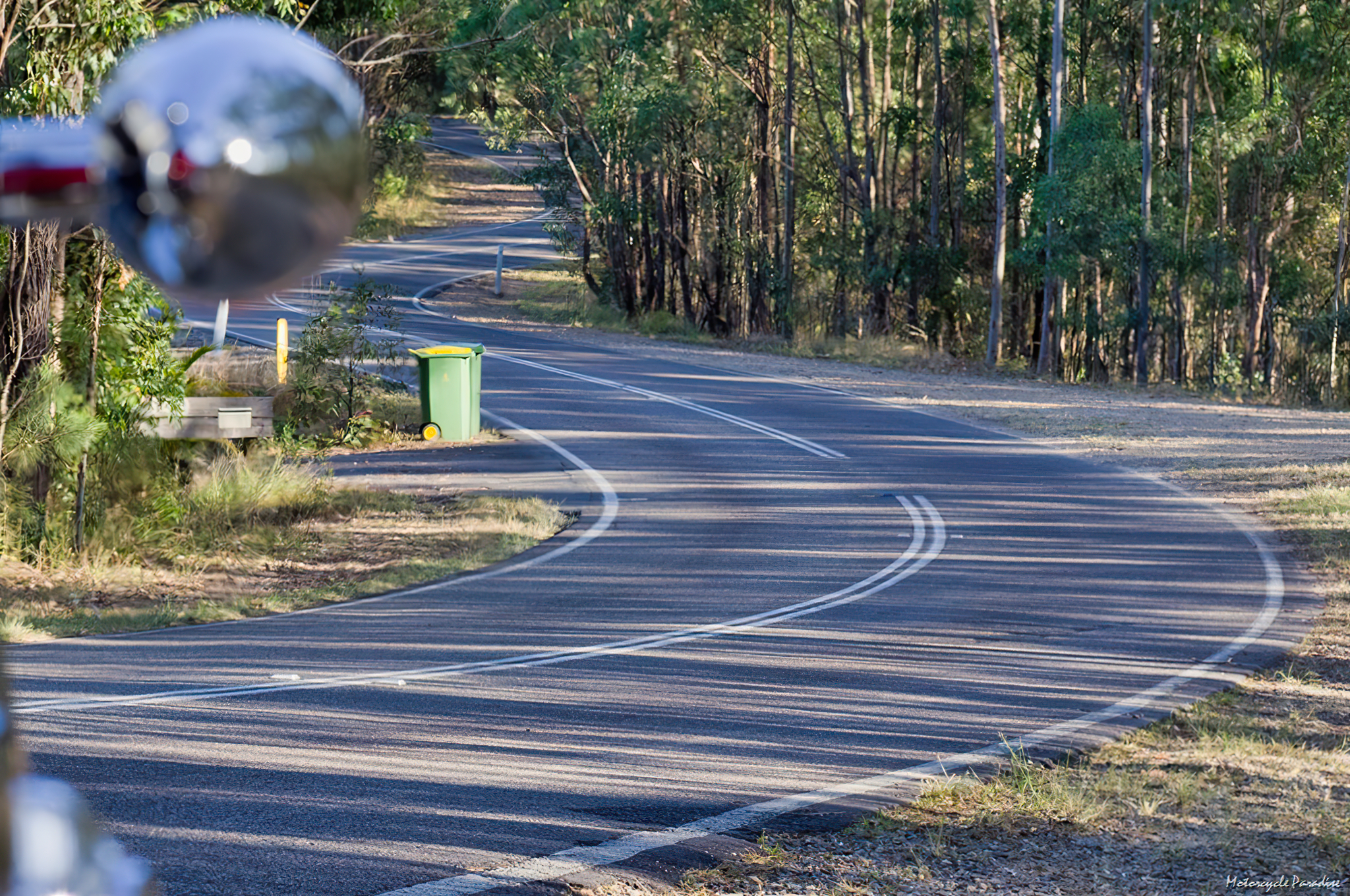 Clear Mountain Road early morning
I rode the usual northern route of Clear Mountain then on to Dayboro and over Mt Mee and on to Woodford where it was slow going with a lot 'Splendour in the Grass' music festival traffic. Then I made good time on to Maleny where I felt like a rest so stopped for an excellent coffee in town. After this I rode down the range to Conondale where I got fuel and then over to Kenilworth. The road in the forest was very busy with motorbikes.
The road to Gympie was quite enjoyable riding. A small climb not far north of Kenilworth then some nice sweepers a bit further on, before I knew it I was there. Gympie town shops were all closed except for the fast food outlets and one uninviting looking café. That was a shame as there was lots of tourists like me 'doing laps' looking for nice place for lunch. I ended up at Subway, which I regretted.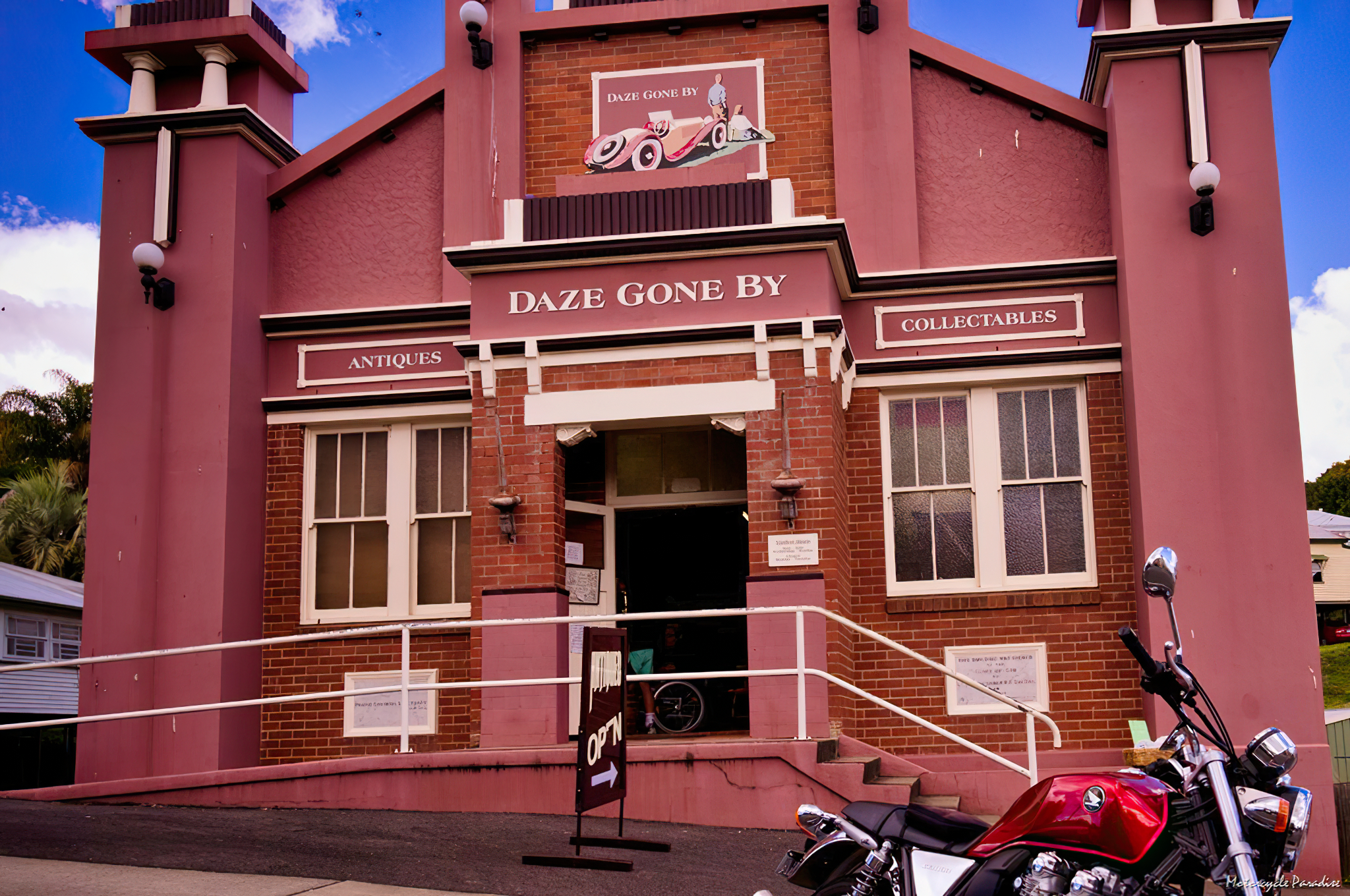 Interesting old buildings everywhere in Gympie
I more or less followed the train line to the east of the highway south of Gympie for a bit to see what the roads were like. Not bad, something different, but the western Mary Valley side riding up was better and I would explore that further next time. I took a detour at Nambour to ride via Dulong, Eudlo and Mooloolah Valley which is always a good ride.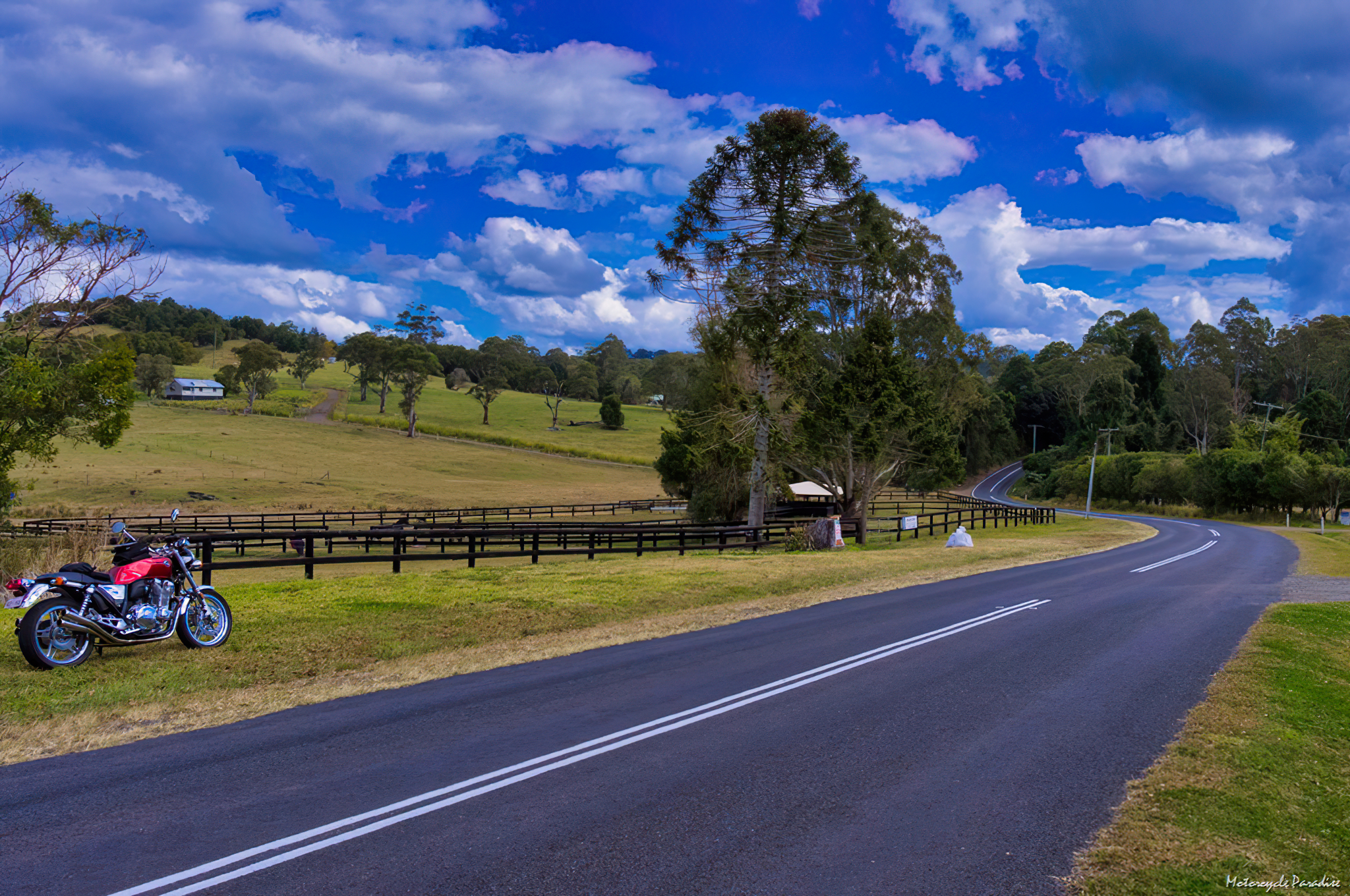 Dulong Road
After this I decided to revisit Bald Knob road. I noticed Blogger has lost my photos for this road in a previous post so I took the opportunity to grab a couple more. Great views, if you have not been there the views in the afternoon are especially good.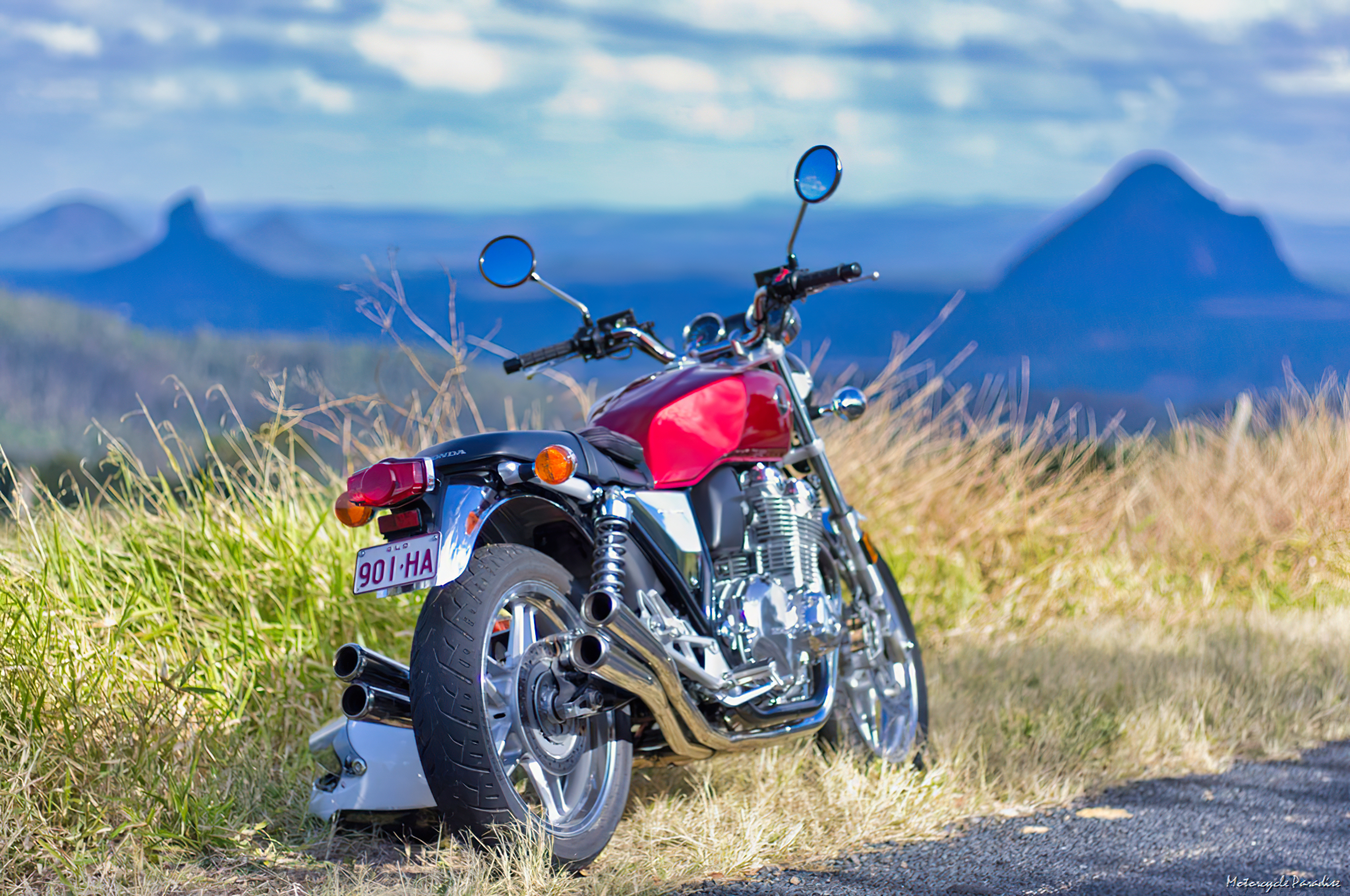 Bald Knob Road
Riding into Peachester I noticed a highway patrol and police motorbike and some police pulling over motorcycles coming from the west. Not sure what was going down, the dozen or so curves to the east whilst grossly overrated are extremely popular and thus this area attracts a lot of attention. I generally give it a miss but it was in my path today.
I meandered back Old Gympie Road which I rather like and then explored some back roads as you can see on the map below before getting lost near Narangba when my GPS battery died. I actually never use a GPS riding but today wanted to find certain roads so took it with me. I could have navigated the last bit with Google Maps on the iPhone but decided it was getting late and I had been up since 6:45am and was getting tired so I ended up on the Bruce highway which was ok for a while but then became a traffic jam from Bald Hills in. Other wise it was a good day riding.