One thing about Brisbane is you have good riding to the South, North and West. Too bad about that Pacific ocean to the East or we might have even more.

No real plan I headed out the Western freeway and rode via Peaks Crossing to Aratula where the Aratula café lady gave me a free fresh warm donut with my coffee. That really lifted my spirits.
I have sold my Olympus Micro Four Thirds camera and used the funds to purchase a Pentax DSLR, but no lens yet so today I broke out an old compact digital camera but could not produce any photos I liked.
They are rebuilding Cunninghams gap so the small amount of good corners could not be enjoyed today. Very cold on other side of the range even in winter gear. Not many bikes out except couple of Harleys who must have been freezing in their standard white t-shirt, small leather vest and open face helmet.
I turned off at Gladfield and rode the other half of Cedar Route north. This is a one lane farming road of no particular riding value but it beats the highway and anyway I wanted to see if this was close to where the Buell Muster for 2011 was going to be held. The Buell Muster is a annual gathering of Buell owners and while I no longer have my Buell I am in touch with some of the goings on of the owners group. Turns out this road took me to the turn off for Goomburra so I rode down and had a look. Hope they are wanting to get away from it all – 'cause it sure as hell is.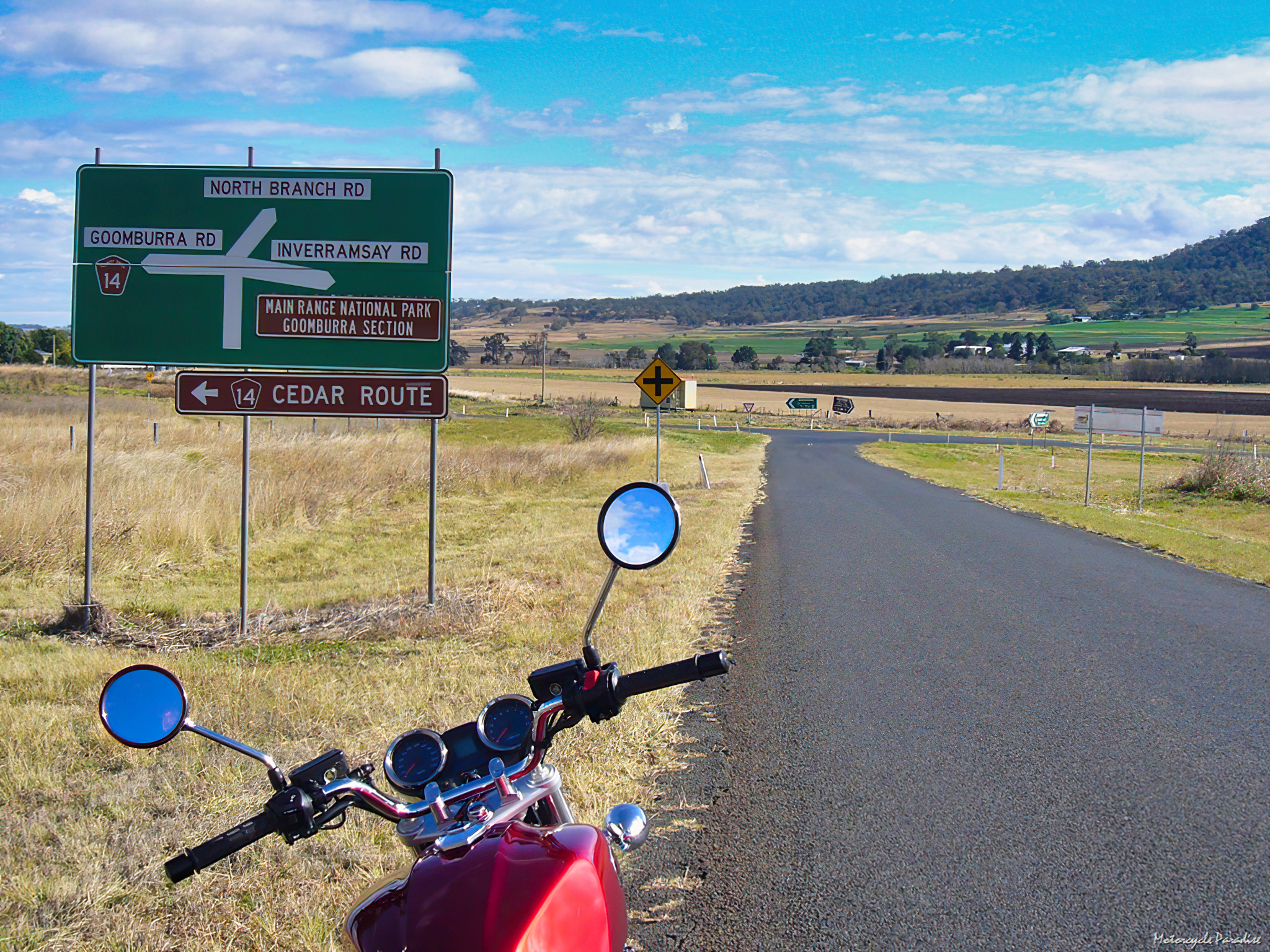 After this I rejoined the highway for a bit before turning right towards West Haldon on the road to Gatton. This area has been affected by the floods and so there is quite a bit of road works to repair sections damaged and indeed sections washed away. The quality of the surface for the first half of the road is mixed compared to previously but no so bad that you would not ride it.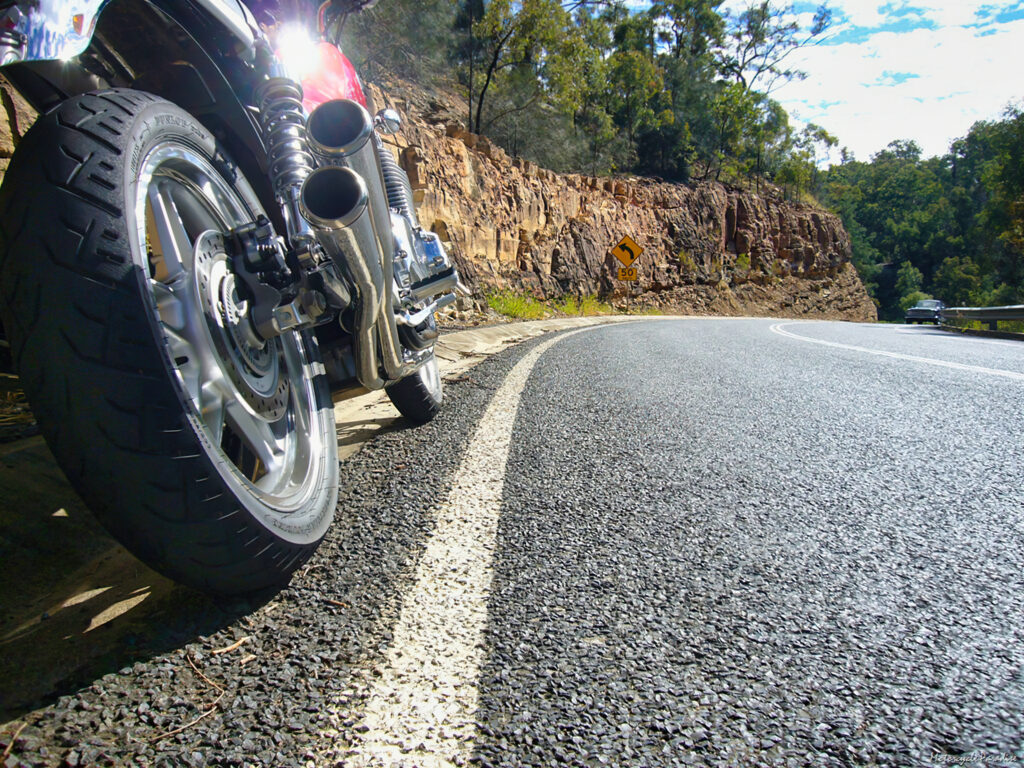 I had an early lunch in Gatton and then road East before turning off the highway towards Lowood, which despite the name seems to be built around some decent hills. Lots more signs of flood damage in the areas near the creeks and some easy rural riding here as you pass by miles of various vegetables being grown to feed Brisbane.
Lastly I rode home over Mt Glorious and Mt Nebo. I do not ride this much as I always am concerned about police activities up there. I just ride at the posted limit there so should not be worried however the police are well known for acting outside of the law up there. Actions like motorcycle only road blocks where police stop every rider and conduct roadside licence and background checks on you while looking if they can defect your motorcycle is bullying. They also drive unmarked cars very slow in front of motorcycles trying to encourage riders into passing over unbroken centre line then sending the rider a infringement based on video camera mounted in car, that I believe is entrapment.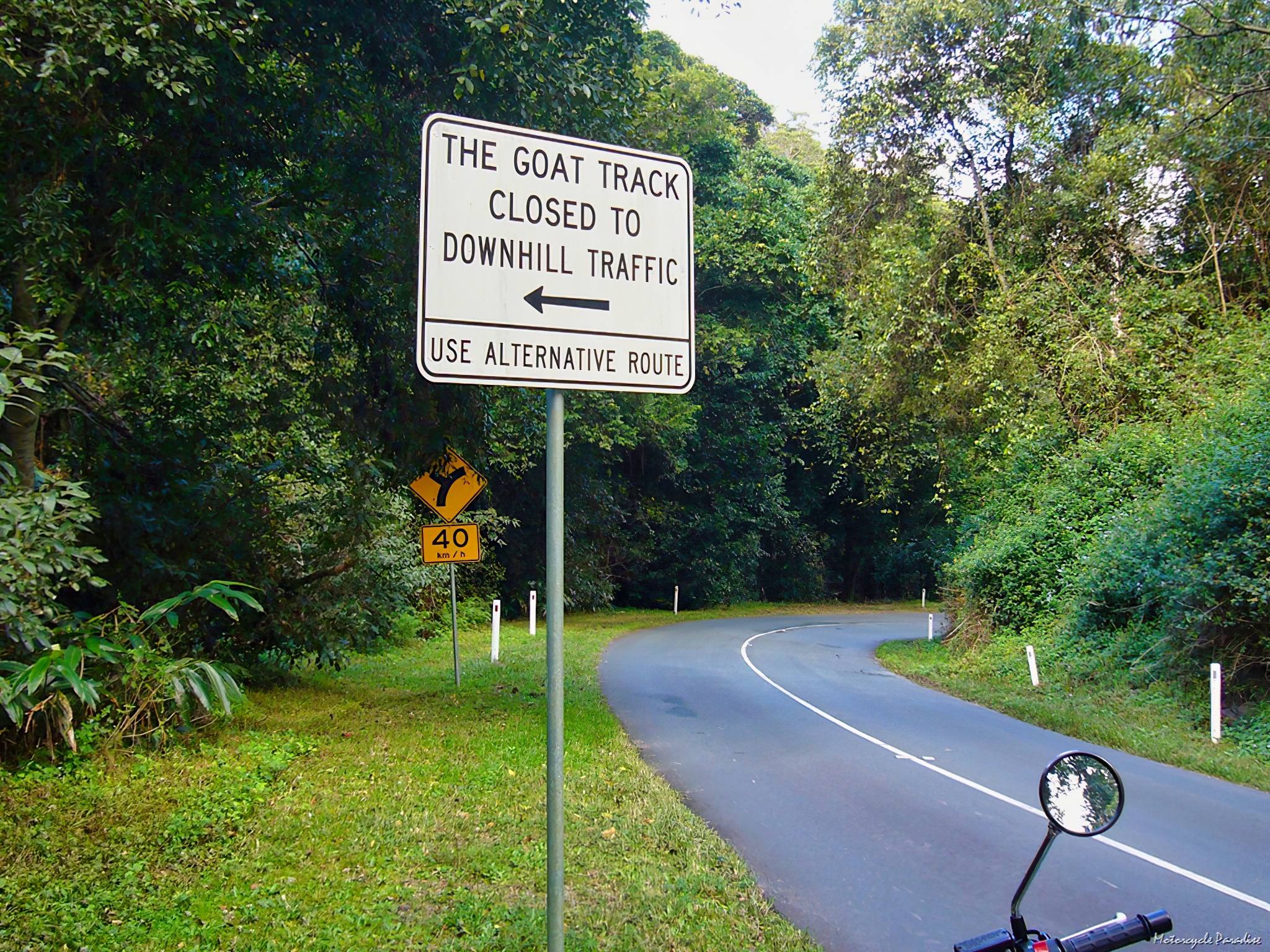 Anyway quite a lot of new road on Northbrook where it appears the creek in the floods must have washed away the old road. Also a lot of new hotmix on the eastern side of Nebo Village, the section of which to the Gap I prefer to the rest of the road by far.
A nice easy flowing ride today, I was thinking that there had been no rain at all until I got home and checked the weather radar and noticed that everywhere behind me today was now showers. Got to be happy with that.