Since the weekend looks like rain I went for a small ride today, Australia day public holiday.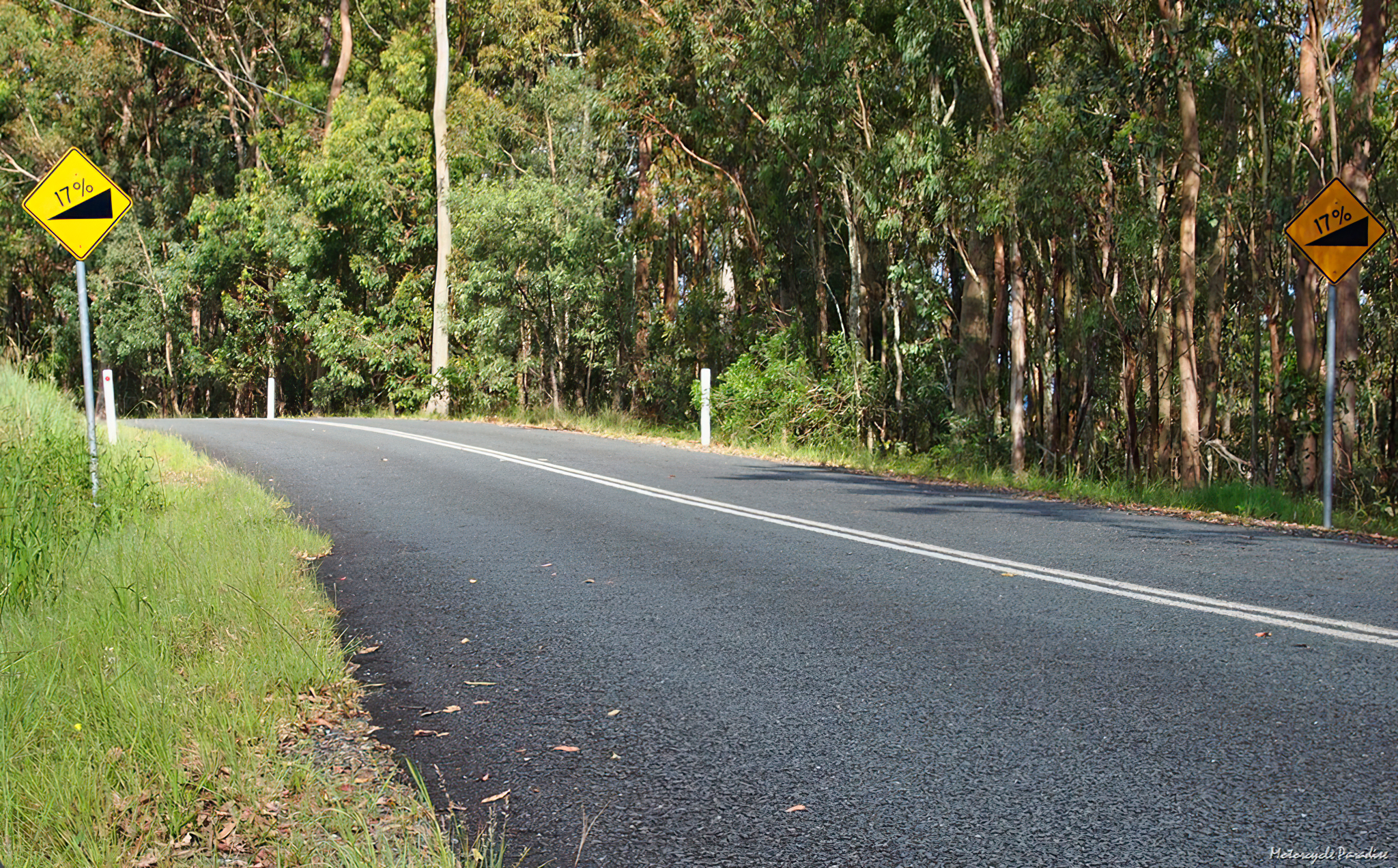 Clear Mountain road.
I rode out via Bunya Road and Clear Mountain Road, both of which are terrific. Then I skirted North Pine dam and wanted to go north but not via Mt Mee. Without any map or GPS I simply ended up back on the road to Dayboro so figured ok I will try another day.
I joined a convoy of motorcycles up Mt Mee for a slow and somewhat bumpy ride up and over the top. I slowed down to let the convoy move on to get a good ride down the hotmix section down the northern side. I am determined to skip Mt Mee in future by whatever route I can work out to the east after the dam to join old Gympie road later and ride on North as I just don't like Mt Mee a whole lot and with the 60k limit on the ascent it is ripe for hidden camera vehicle as mentioned by one reader below..
I forgot there is no fuel in Woodford (there lies a business opportunity!) so back tracked to get a few litres of non premium at D'aguilar general store (now all they sell?). I was on reserve and did not want to push my luck riding over to Kilcoy even though my maths said I would have made it no problems.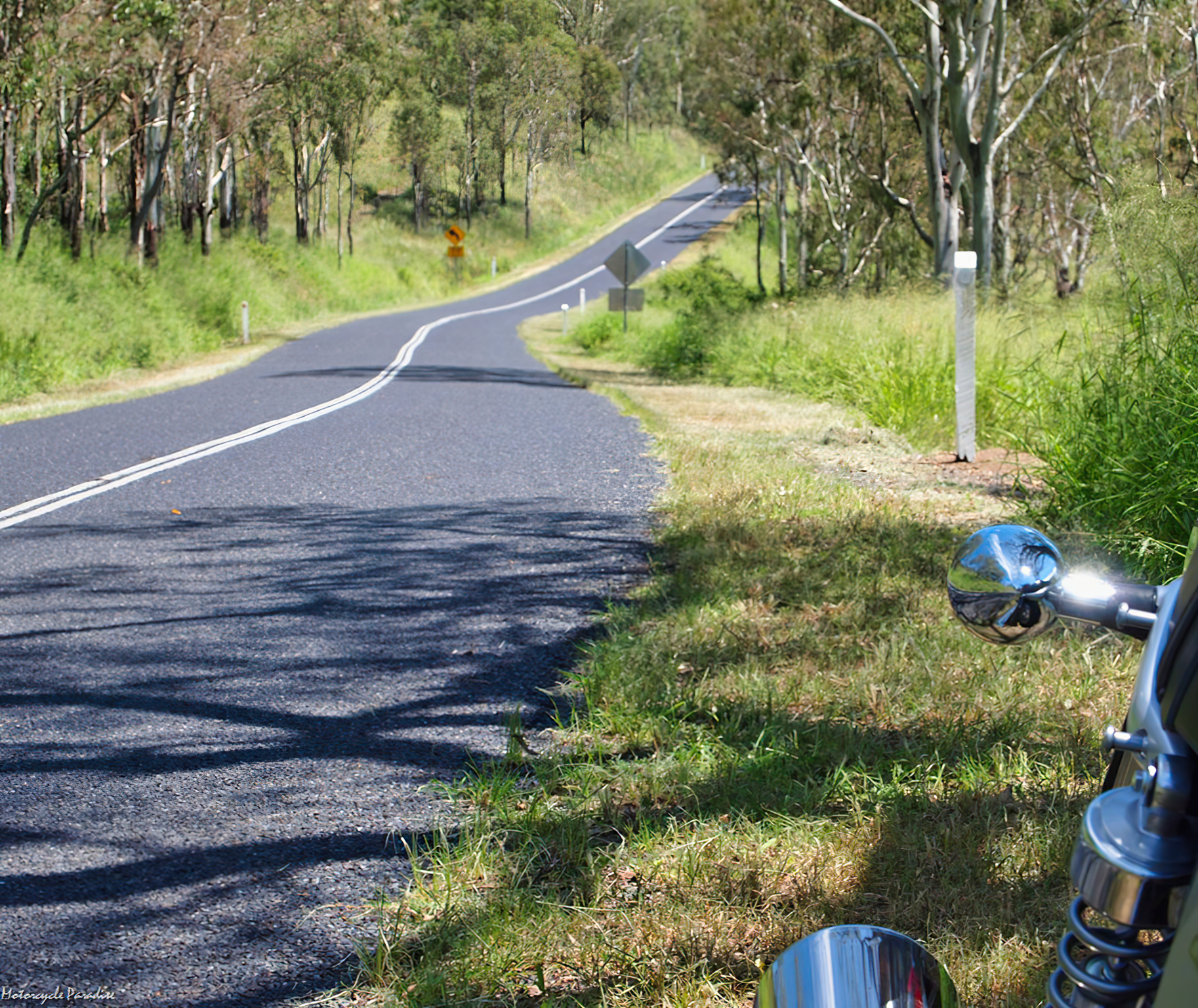 Somerset Dam road
I took the back road via Villeneuve but had to get back on the highway half way as the road was closed from flood damage. Somerset dam was a dirty brown from all the flood water, just a couple of ski boats braving the murky water.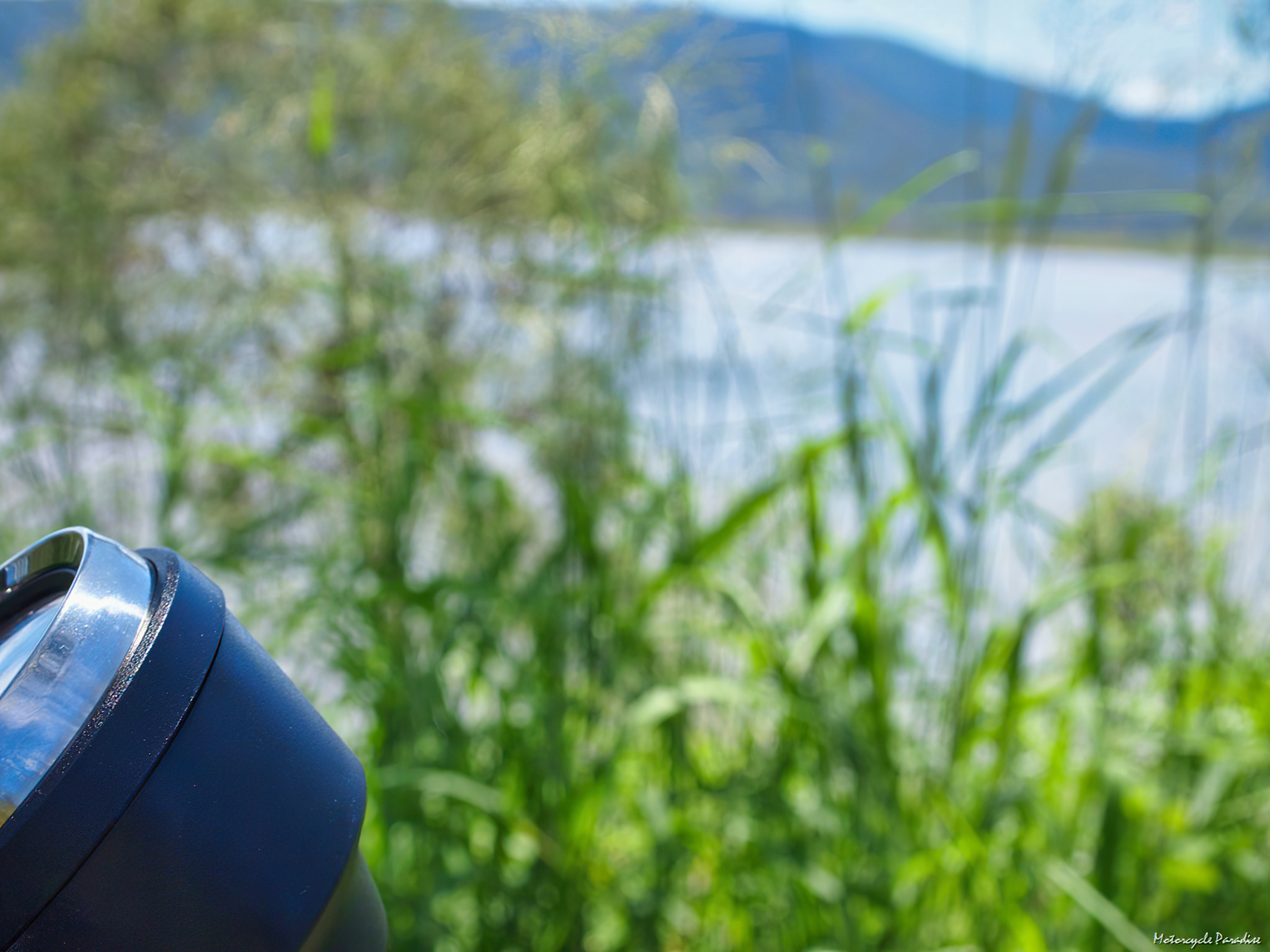 Somerset Dam
Leaving there the road to Northbrook parkway was terrible condition with some wash outs and a lot of gravel on the road . When I arrived I found the road back to Mt Glorious was closed so had to detour via Fernvale and Ipswich highway for a bum numb 60km finale.
Oh well I was still home well before lunch and that is the good thing about riding the roads north of Brisbane.