The Numinbah valley road is one of my all time favourite rides, and I think many bikers in the region would say the same. I moved to riding in Northern NSW for most of my last years in the area. I liked the scenery and roads better and QLD had become too anti motorcycle.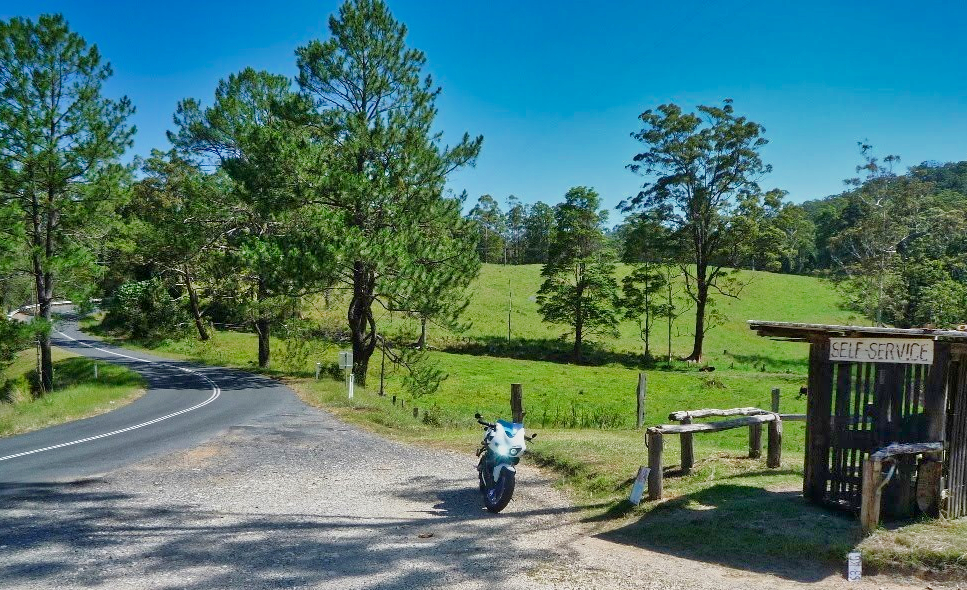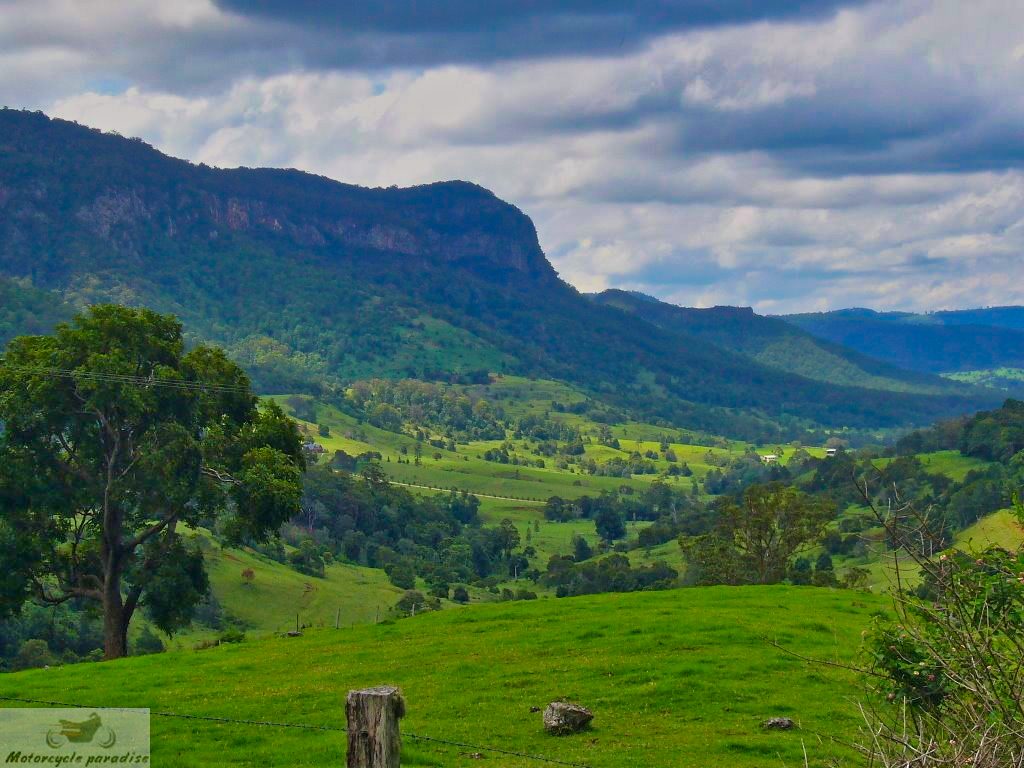 On either side there are countless good roads but on the southern side you can detour via Tyalgum for great views of the caldera and a nice small town where there is good food and a friendly pub.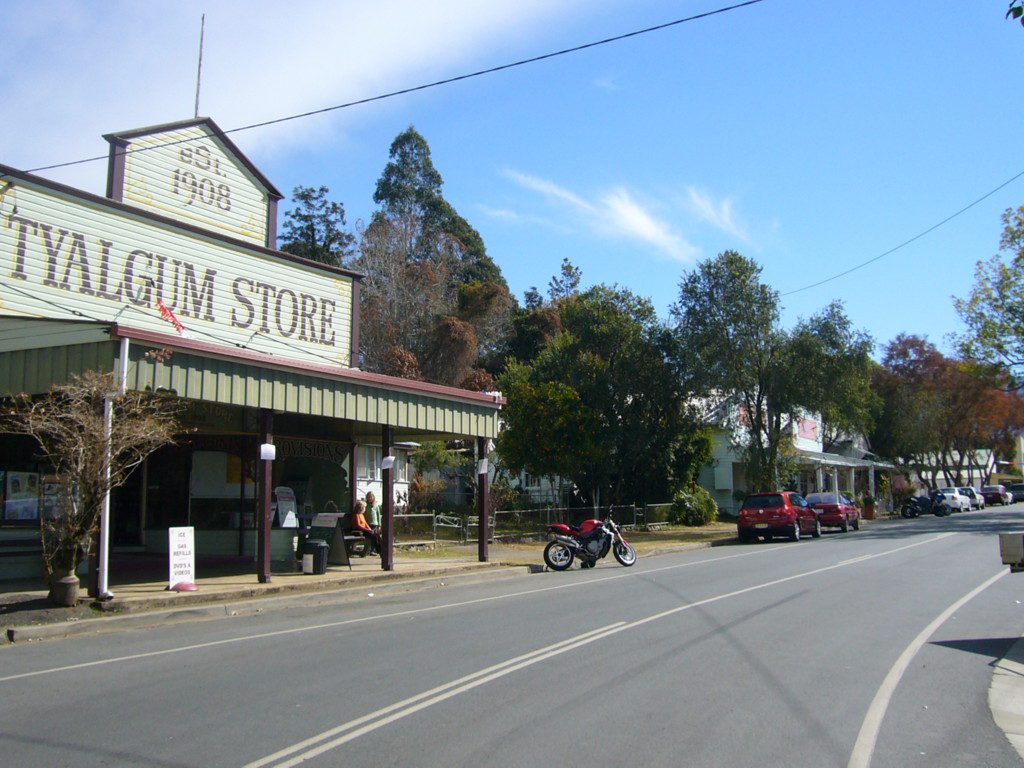 You can locate these places on the map, expand to see the list.
These 'good road' posts were published 2006-2008. At some point the original images and descriptions became out of date and I moved overseas. I archived them here to update when I ride Australia again. This collection is just my own personal riding records, not a definitive list.