Another 'old road' as in former part of the Pacific highway exists south of Murwillumbah and is now called the Tweed valley way. But to bikers this is the Burringbah range. Not overly long but beautifully surveyed sweepers with passing lane and great surface. I often would detour to ride this to Mooball the town with the black and white spotted cow theme.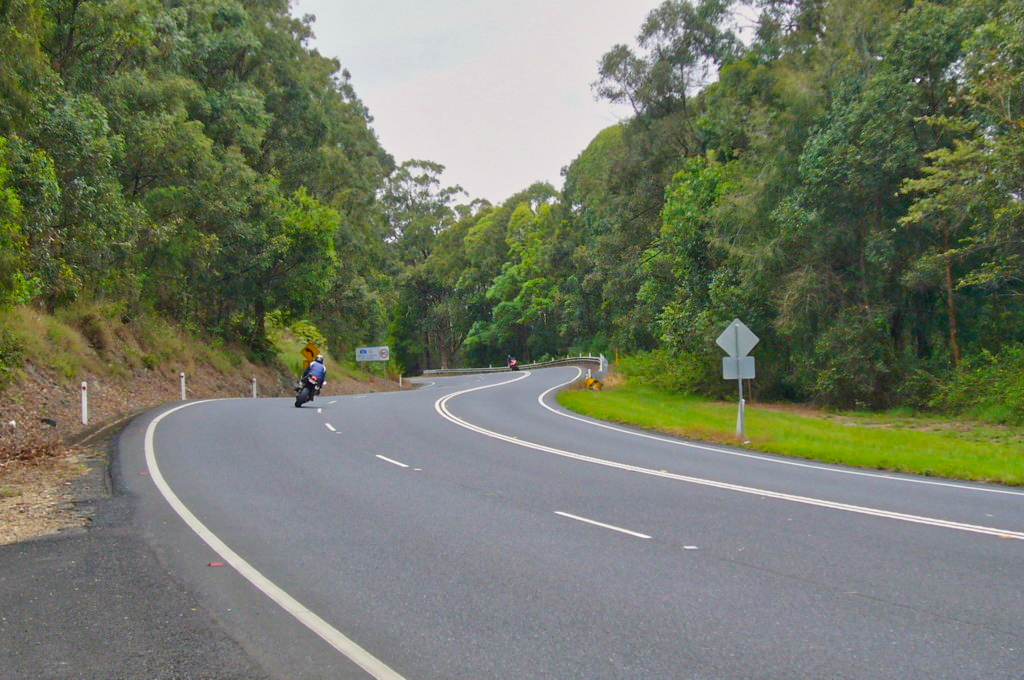 There is one fix mounted speed camera that you need to be aware of travelling south – don't worry it does not ruin the ride.
You can locate this road on the map, expand to see the list.
These 'good road' posts were published 2006-2008. At some point the original images and descriptions became out of date and I moved overseas. I archived them here to update when I ride Australia again. This collection is just my own personal riding records, not a definitive list.