Near perfect riding weather yesterday and today so I went for a small ride.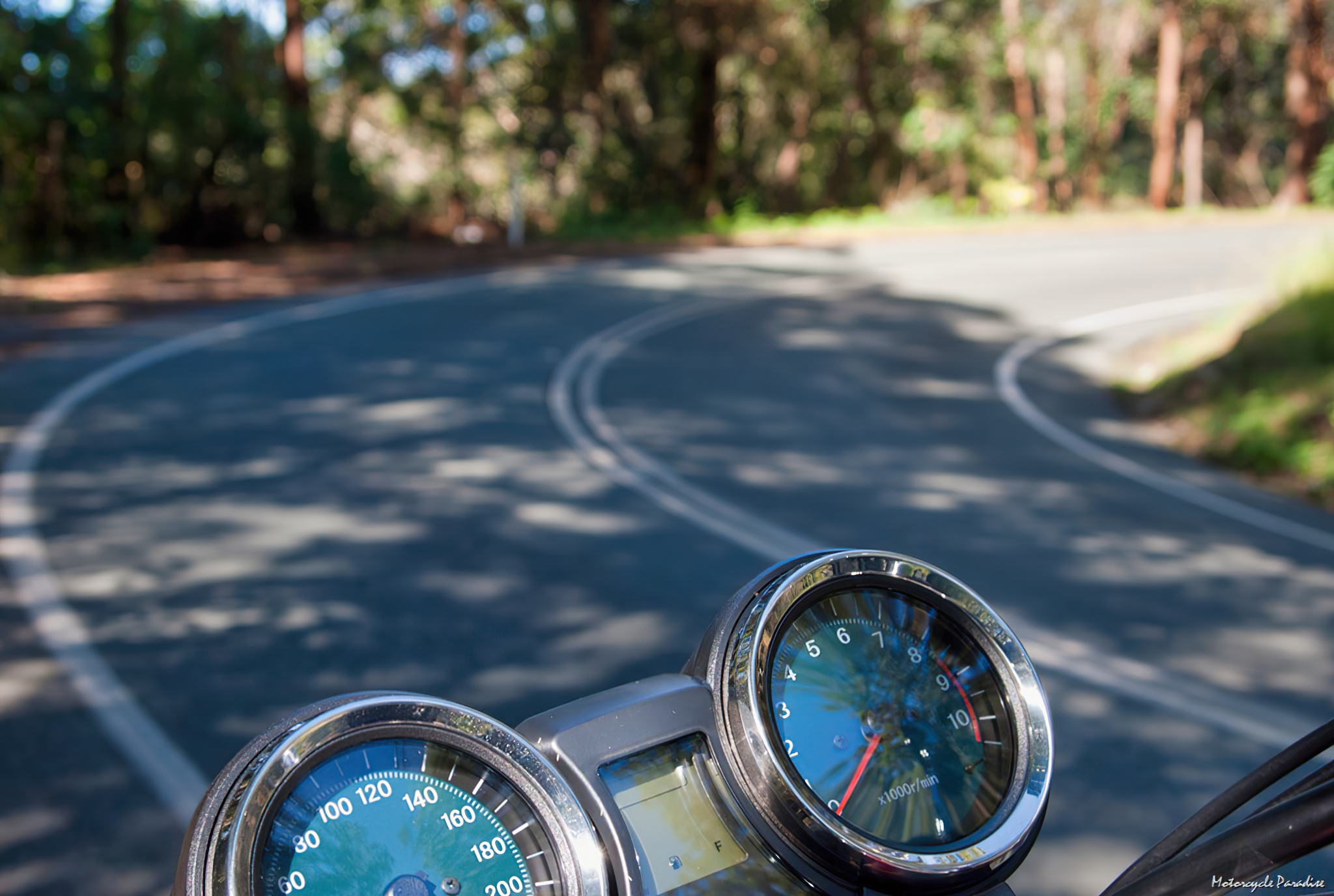 I didn't feel like doing many miles, just wanted to get out so headed off to a couple of my old favorites. Starting from Mudgeeraba I rode up Springbrook mountain and took in some views.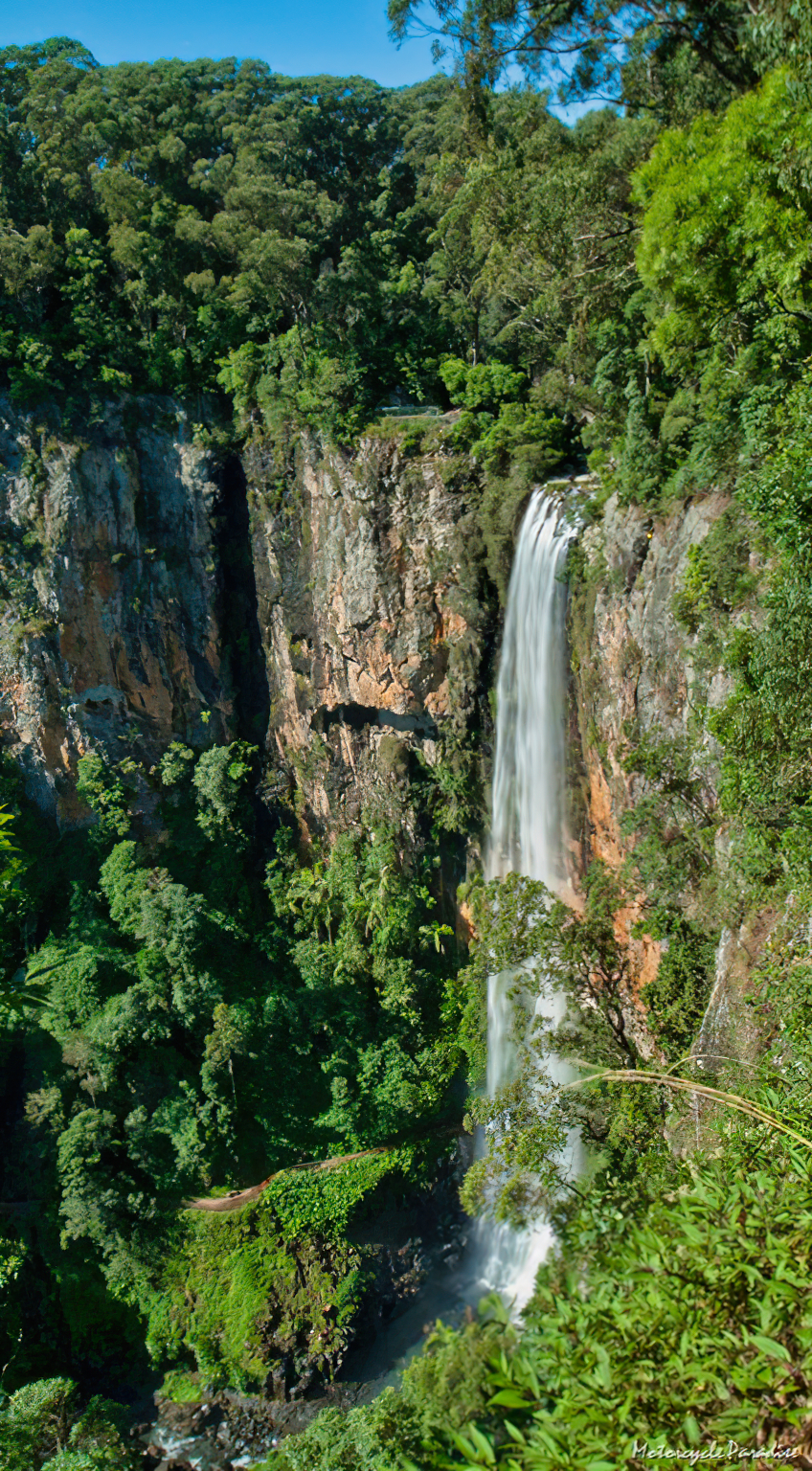 I have not been there for some time as I always ride south over Currumbin which is mostly car free early on and was not used to the traffic however I soon remembered you have to make you own place to pass cars and do so swiftly or end up at snails pace though some wonderful curves.
Next I rode over Hinze raceway and up to Binna Burra. Both are excellent riding, I always come back from NSW day ride over Hinze raceway but again I had not been on Beechmont mountain or further to Binna Burra for quite some time. The section past Lower Beechmont shop used to be rough but is now a quality bit of road, very nice.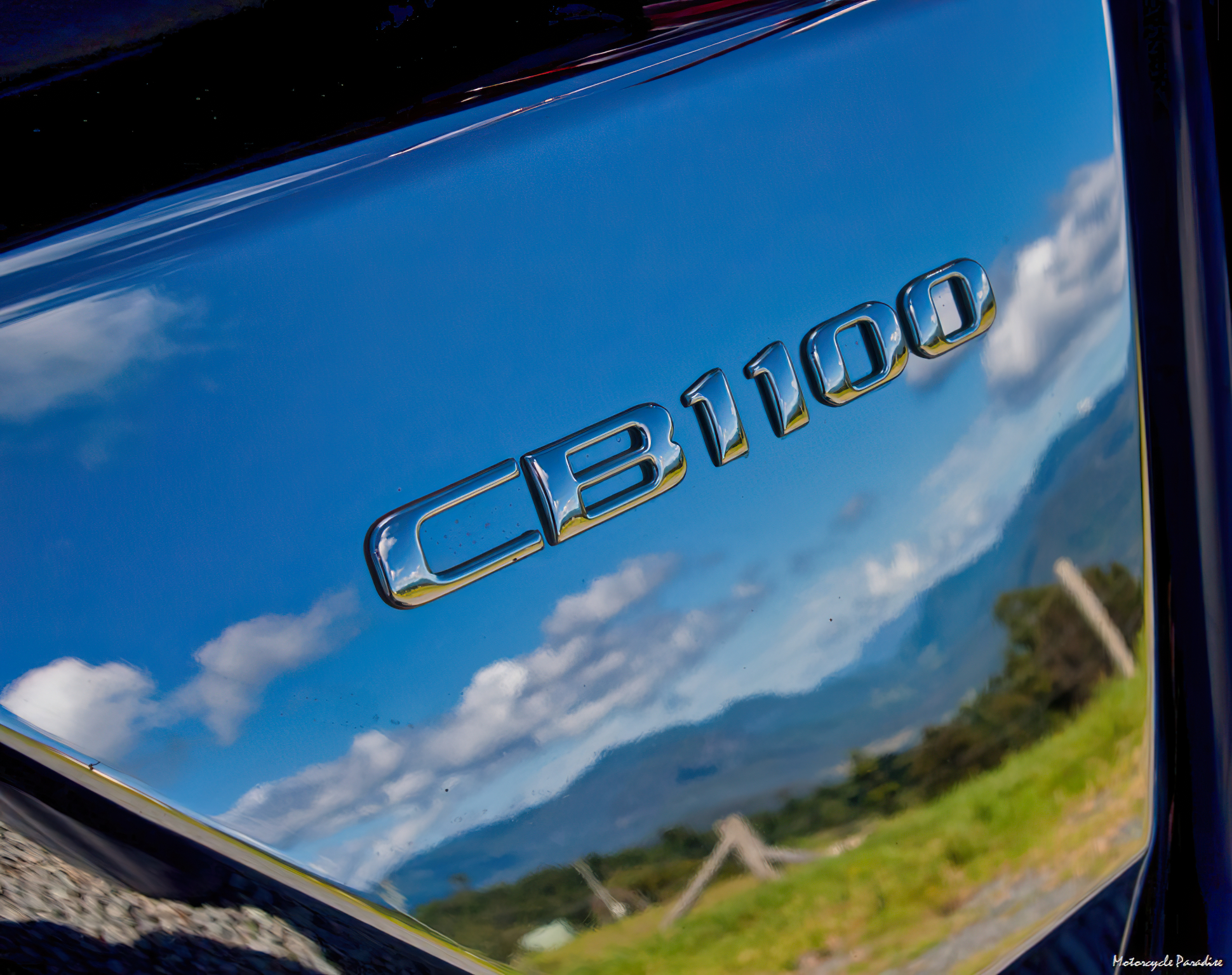 Binna Burra café was closed. I arrived and parked next to this guy on a Harley Davidson Road King and said hello but typical Harley rider too elite to reply.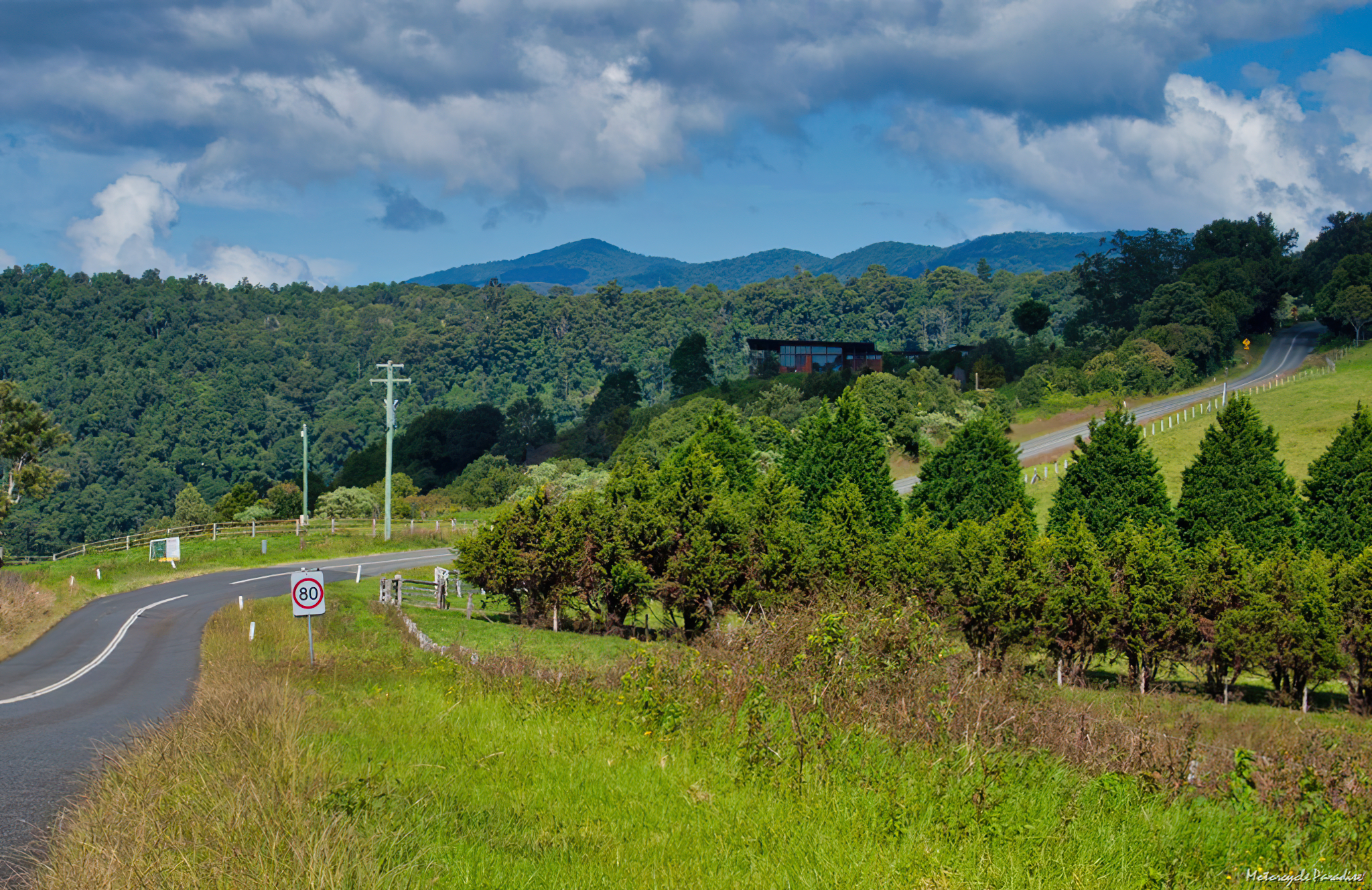 I rode back and had lunch at the Laurel Cottage Garden Café, Lower Beechmont. I had noted previously this place often has a few motorcycles parked outside and today was the same. I love a good home style burger and todays was excellent, not the cheapest but very good. Coffee was a bit of a mild roast for me but good all the same and sitting in the shade of the trees on the nice Autumn day was very restful.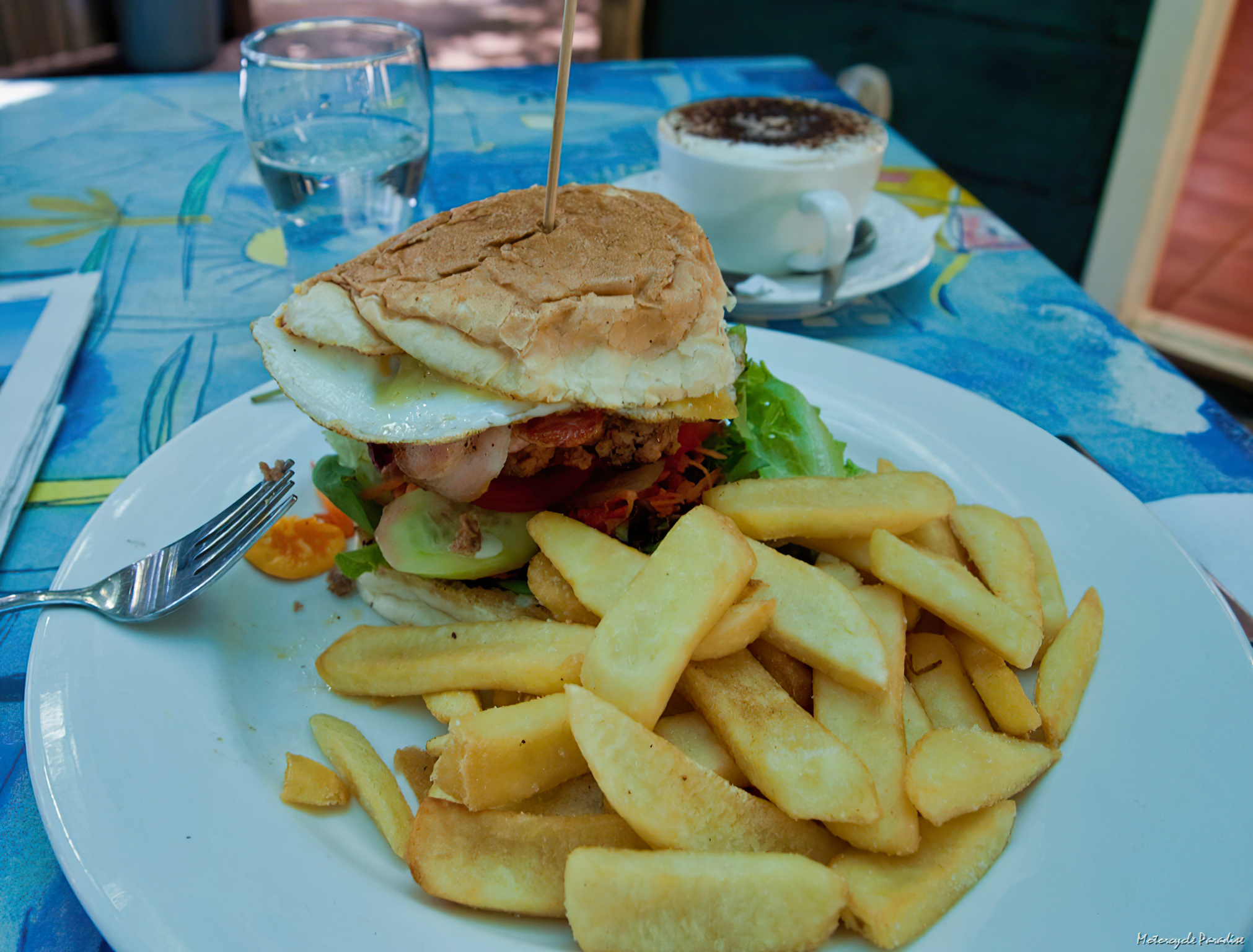 I usually would consider riding to Canungra and over Tamborine but the latter would be heavy with cars and between the two mountains I had enjoyed some excellent riding so decided to just ride back down Beechmont and home via Nerang. Was behind a convoy of motorcycles following slow cars for a bit mentally scratching my head what was stopping them from passing before I got bored and moved on.
This will be my last outing with this Micro four Thirds camera which I put on eBay, next stop will be a DSLR.