Yesterday was a beautiful winters day with no clouds and a mild temperature so I rose early today hopeful of the same however it's gray. Never mind I am awake now so off for a small ride.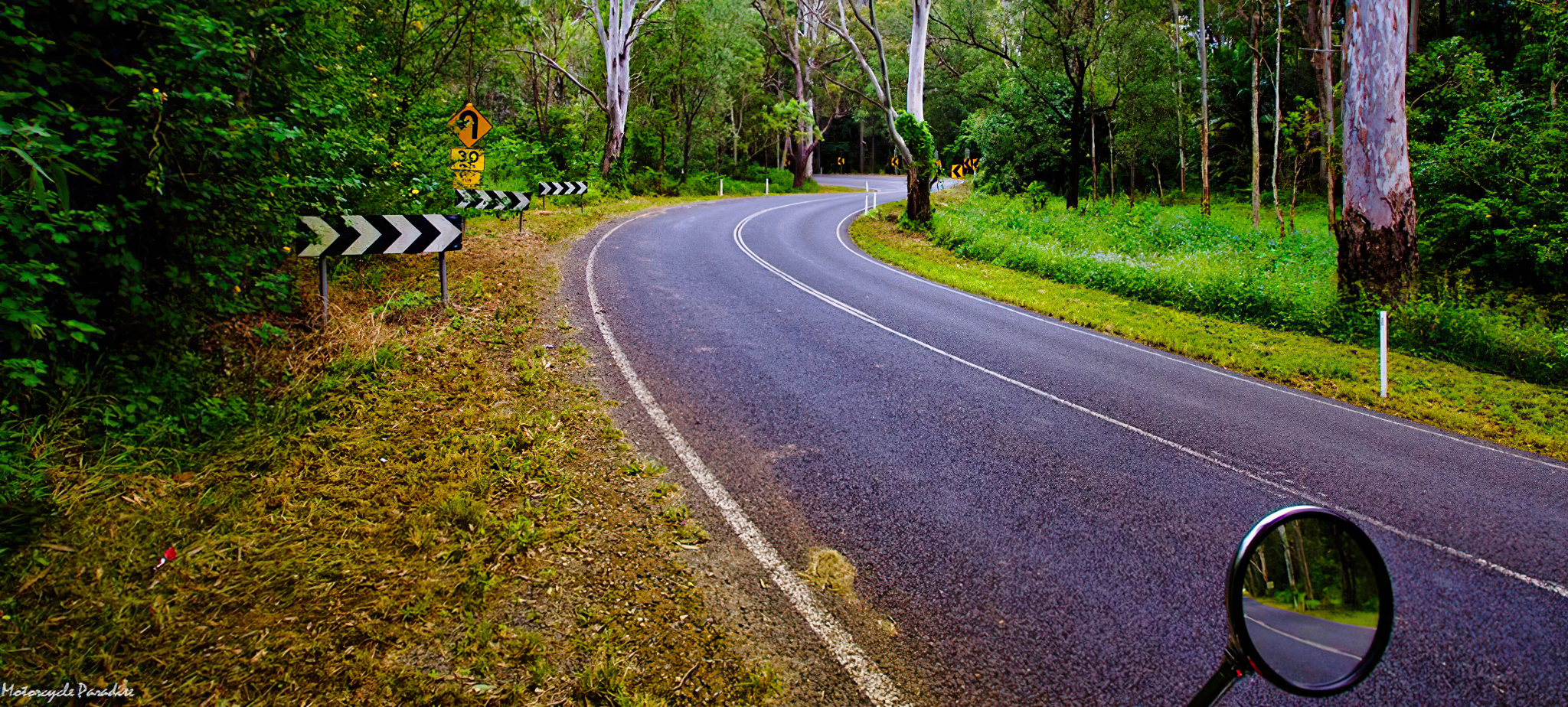 Riding south I turned off and went to Mt Tamborine via Logan village. Very cold riding next to the Logan river just after 7.00am, I should have gone in my winter gear however wanted to road test a replacement for my leather jacket, namely the Scout jacket from First Gear and with it's liner in it was doing a reasonable job considering it is a 3 season type design.
They are finally resurfacing much of Mt Tamborine's northern ascent and by the looks it will be pretty good once finished, definitely worth revisiting here in month or so. Early before breakfast day trippers arrive is the only time of day worth riding Mt Tamborine in my opinion as it clogs up like car park later.
Dropped down the goat track which was fun and rode on to Beechmont in the opposite direction to other bikes on the road which were most likely all headed to the Outpost café at Canungra. The worst of the western side ascent of Beechmont has been resurfaced and along with the all the other resurfaced sections this is a hell of a good ride now compared to what it once was.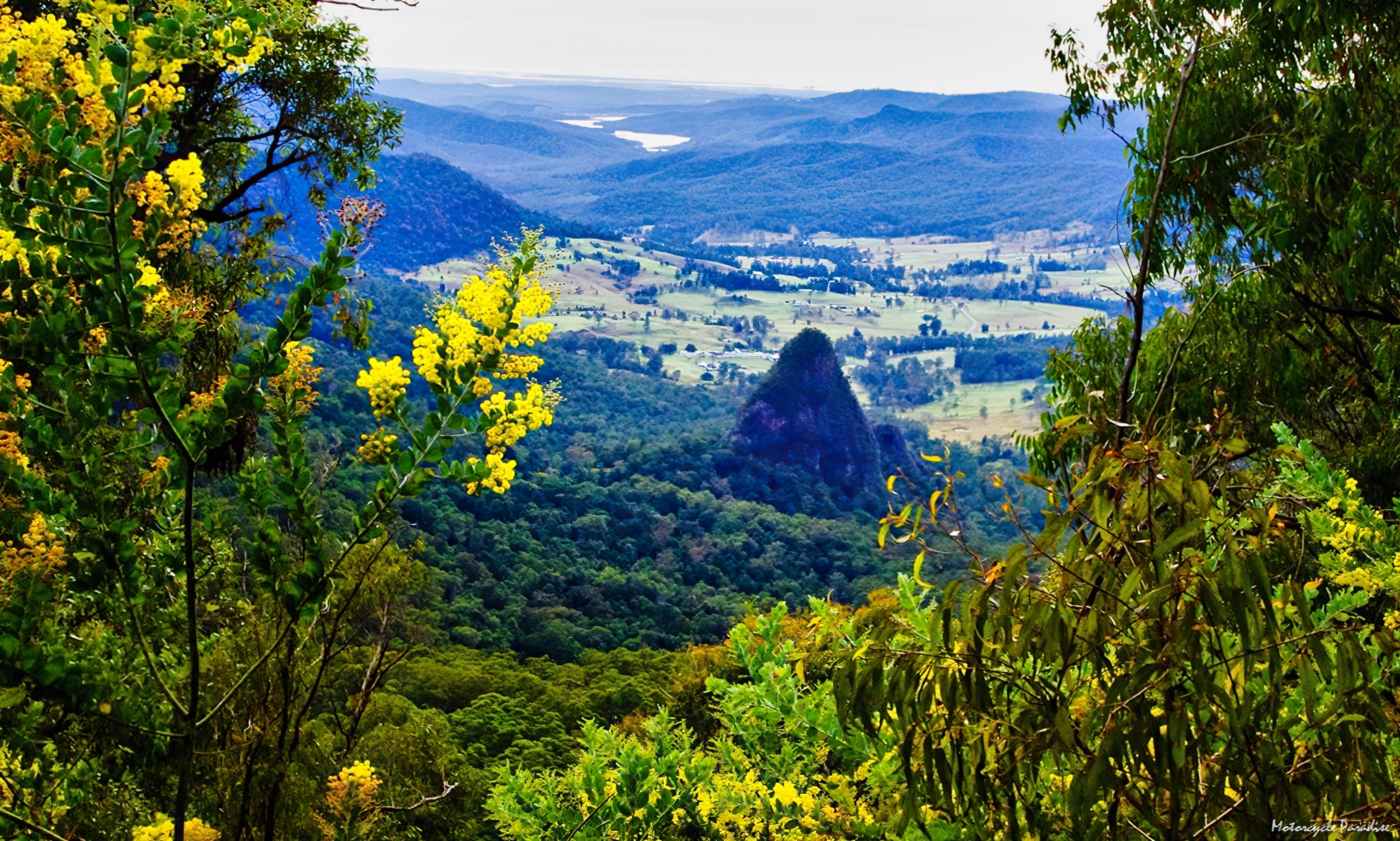 Had an excellent coffee and cake at the Binna Burra café. These photos have been tweaked to an inch of themselves in Lightroom to try make something worth looking at as the world was a steel shade of gray. After coffee I decided the cloud was not going to lift and so actually it was not the finest day for the first outing with my new camera.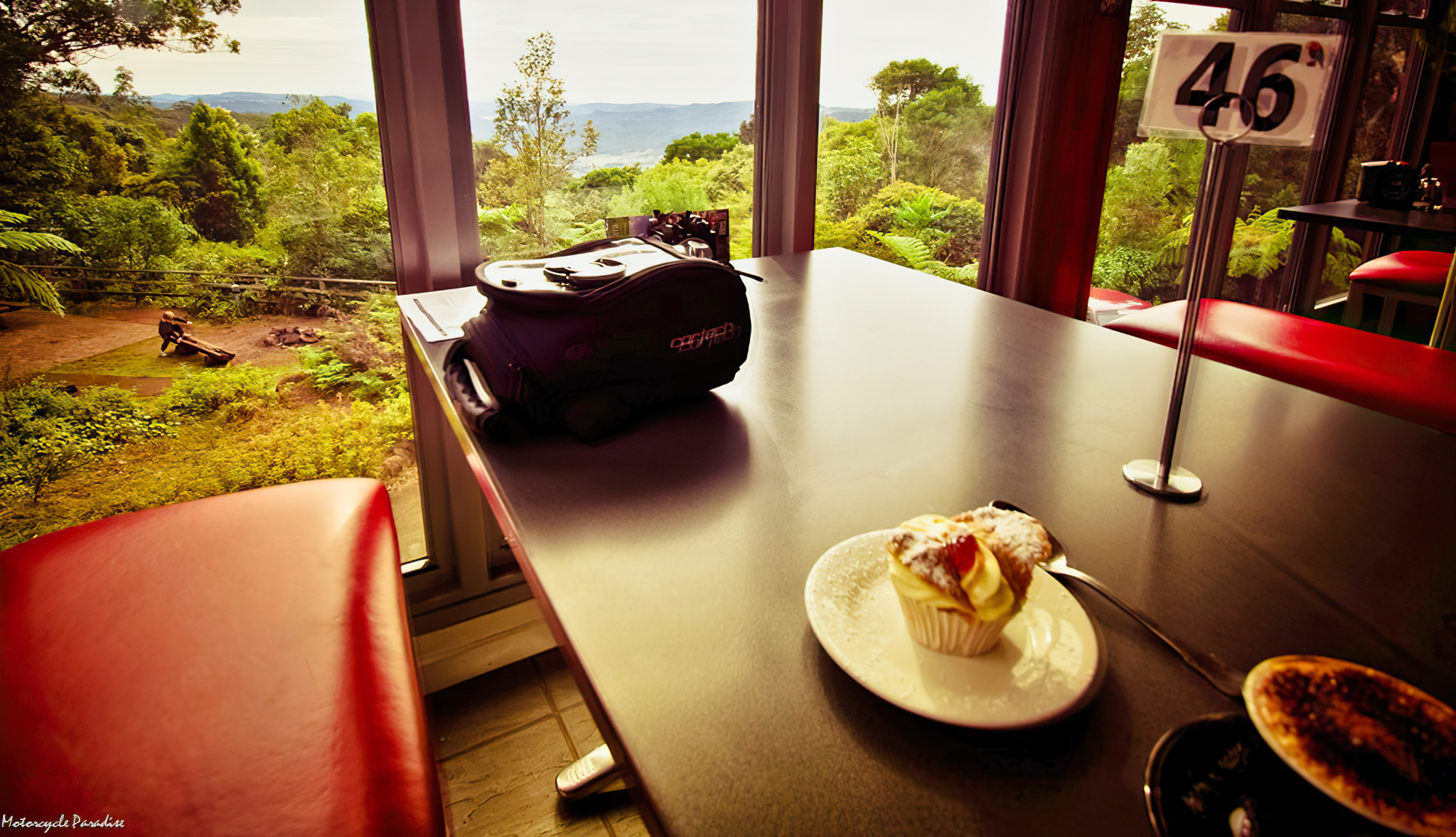 Had a great ride down the eastern side of Beechmont. Flowing gently through each corner, enjoying every radius for as long as possible. At the bottom a throng of sports bike riders in their one piece race suits had gathered post challenging themselves on the Hinze. I turned left for home, happy to go my own way now.