Mansfield to Whitfield.
Here is another great ride in the north east highlands of Victoria. Mansfield is a town servicing the snow resorts you are spoiled for choices when it comes to food and coffee.
Entering the hills more you will enjoy a road that has excellent surface and generous surveying and a series of corners that are near perfect.
The Powers lookout affords wonderful views.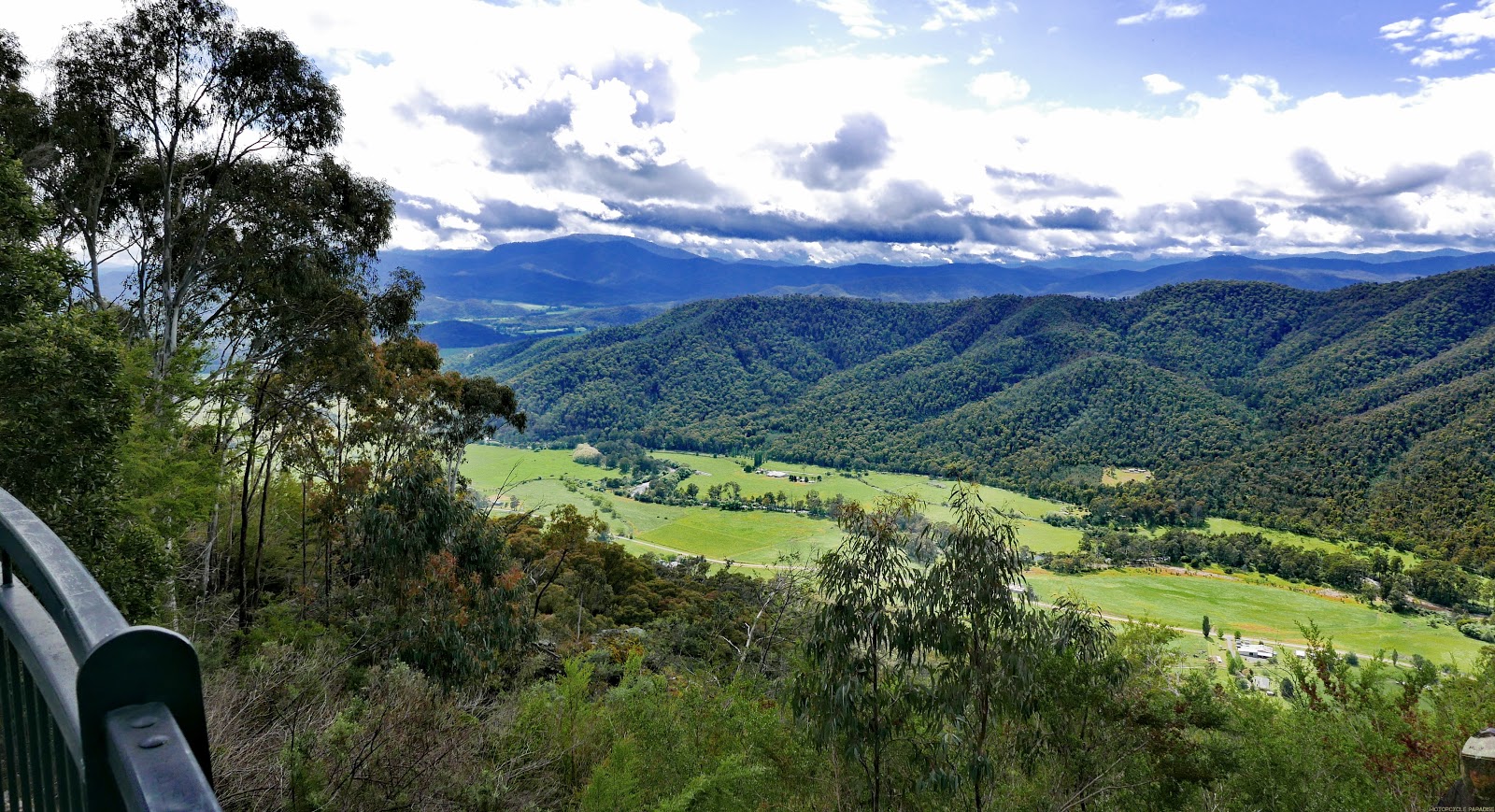 You can locate this road on the map, expand to see list.
These 'good road' posts were published 2006-2008. At some point the original images and descriptions became out of date and I moved overseas. I archived them here to update when I ride Australia again. This collection is just my own personal riding records, not a definitive list.