Because summer in Japan is so humid I decided to look at ways to stop my new Nolan N70-2GT helmet from turning into a swamp.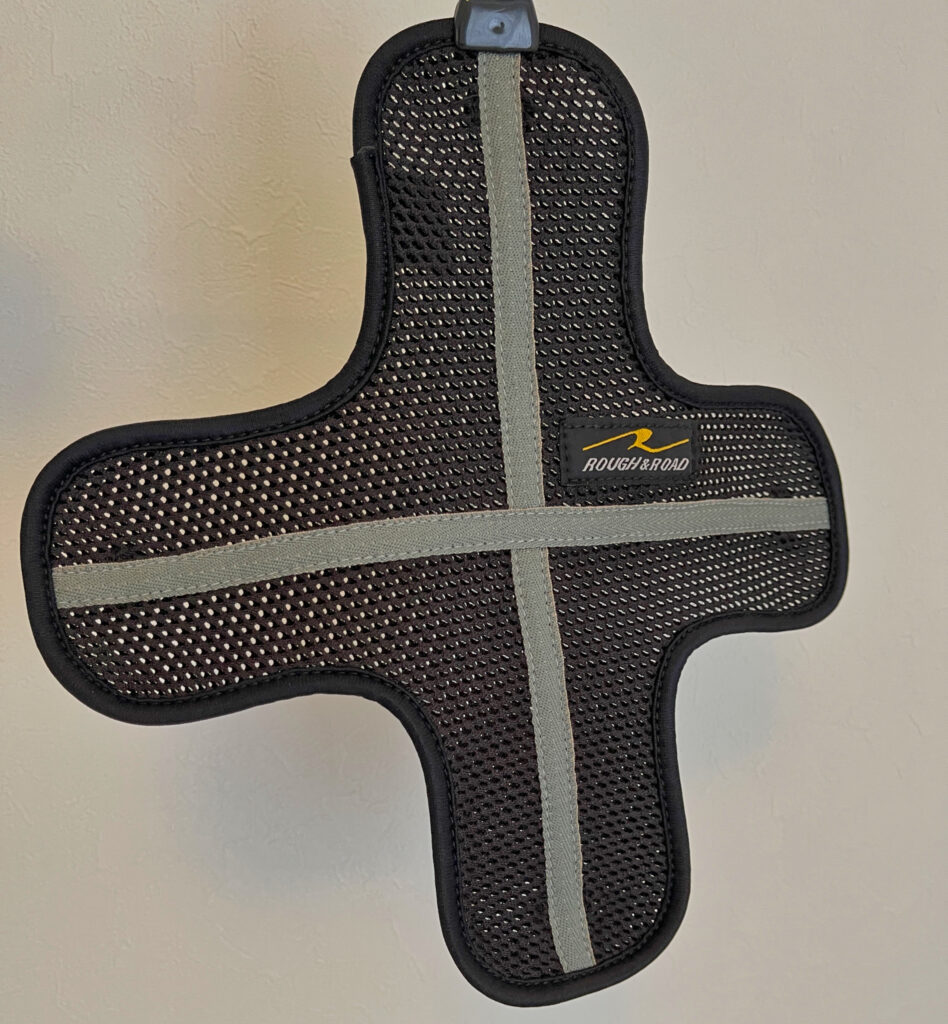 The Nolan helmet already has a liner designed to wick away perspiration and has excellent ventilation from its upper air intakes but no helmet is cool in peak summer traffic.
The claim of this device is it further helps flow air and reduces perspiration transfer to liner. Additionally that cross stripe is a specially treated material that deodorizes. (ignore the clip at top of photo)
Sounds like marketing fluff but sometimes small things can make a difference.
It sits in place well thanks to small velcro hook patches at corners and does not come out when removing helmet despite the snug fit of this new helmet.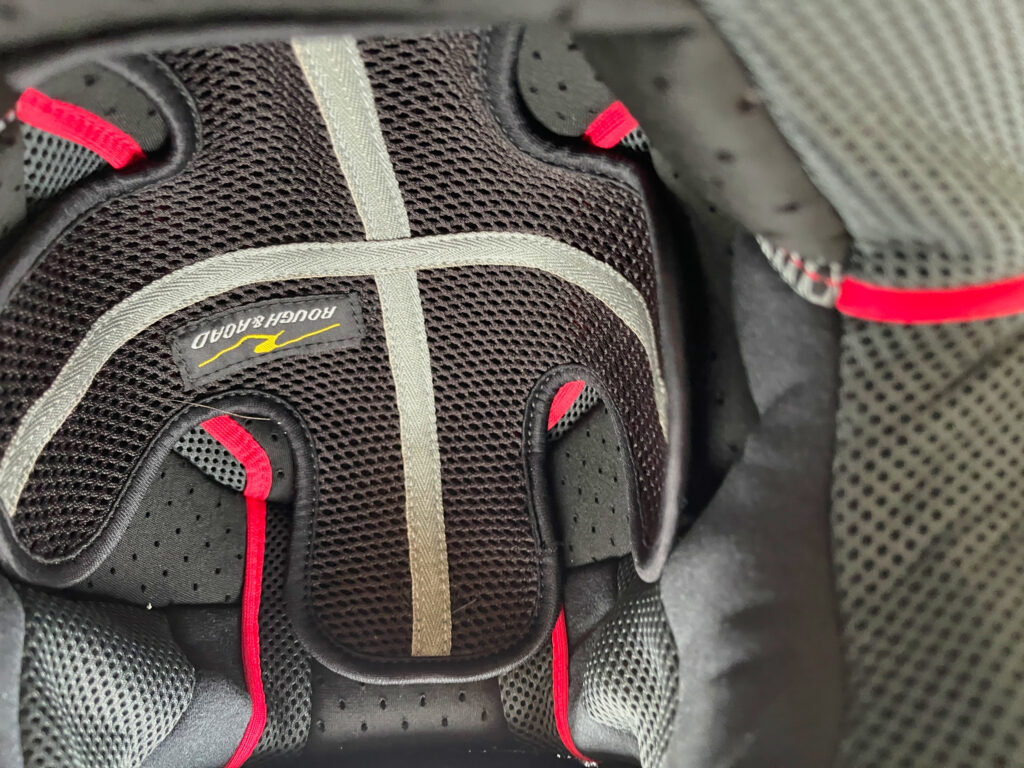 On the road it is comfortable and it appears there is less perspiration that reaches the helmet liner, but I'm not sure how much.
However this item can quickly be removed and washed while the actual liner removal is difficult. That means end of days riding you can throw it in the washer or when on tour rinse under tap or hotel shower then place back in helmet following morning.
Used like that I am sure it could extend the time before the helmet liner becomes soiled.
I think it could also be useful if doing a tour where you will use a rental helmet or scooter rentals – this would have been handy on my recent ride around Ishigaki island on electric scooter where the supplied helmet had seen 100's of hair products.
However I found fitted inside my Nolan the helmet then sits a little higher on my head which means the internal flip down tinted visor also sits a little higher. The Nolan inner tinted visor just barely comes down far enough normally so with that lifted slightly it no longer sits low enough thus I have removed this helmet liner.
My current helmet is still very new so I will revisit once it's had time to stretch to see if this can then be used and if I ever get back to SE Asia then I'll pack this for the steamy tropics.
Cost about $10. (no affiliation)
---
Apologies to subscribers who may have seen this posted previously, a crash of the blog deleted some posts.