You might think waiting a year to test an item would be a negative – but not when talking about rain gear.
I found these gloves in Naps motorcycle accessory shop Yokohama over a year ago and got them for my 2020 touring but last summer was very kind and I had no rain. 2021 is a very different affair.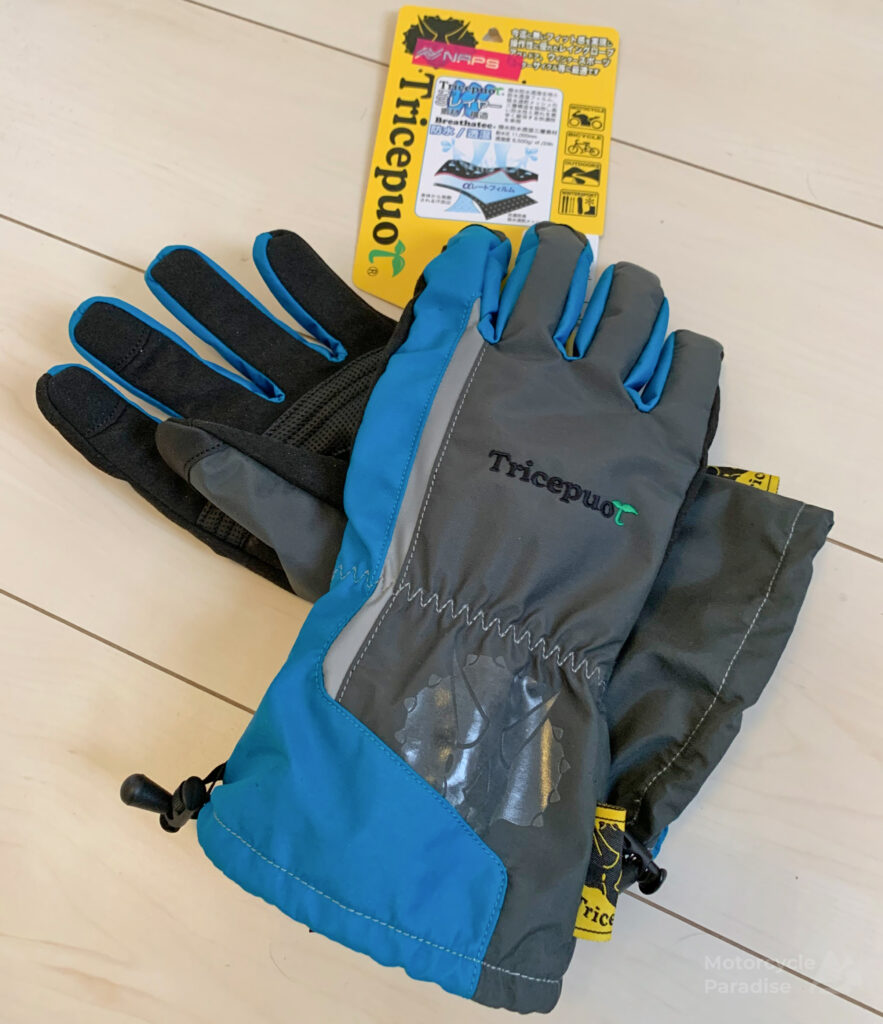 These gloves are not aiming to be regular use rider items, they are marketed as being multi purpose gloves for when caught in unexpected conditions.
That means light construction so they can be folded or rolled up and packed in small space. I originally saw these as compact emergency rain gloves for summer touring here but now think more useful in SE Asia.
They worked ok for about an hour then I noticed some clamminess and by about 90 minutes inside were well and truly damp.
I was riding in steady rain on highway and the rain hits at pressure which I think is what defeated the liner.
They do breath well, similar to the Alpinestars Drystar liner which also fails within an hour, unable to hold out driving rain.
In SE Asia I have been caught out in the mountains of Thailand, Laos, Vietnam and Philippines with unexpected drizzle. I think these might still be useful there riding slowly on trail bikes.
But who knows when I will be testing that out with how the world is, perhaps another year so I will post this before I forget them.
In summary, thumbs down. Best to pay the extra money and get Gore-tex.
Update: I sprayed with waterproofing agent and this boosted the gloves performance. Riding slowly in light drizzle the gloves worked fine for a couple of hours but once the rain turned heavy then same thing happened as my first outing with them. I think they will be ok for my riding in SE Asia where I travel very light.