I first started posting motorcycle photos and roads to the internet about '95 – '96, best I can recall.
I had home internet around the time of Windows 95. Anyone remember the Start me Up commercial? Access was sold by the hour but there really wasn't much content, WWW was in it's infancy. I taught myself HTML and built a 'home page' – a term that then meant personal hobby website.
Adding to the site was manually writing HTML which limited my posting but dial up modems lacked speed so sites were simple compared to now. My home page called Wazza's Place had a rare for then custom 3D rendered logo.

The only image I have relates to a rant about Harley HOG parade ride choking up my favourite scratching road. Yes I was your typical clueless angry young man – now just clueless.
The site was one of the first to show motorcycling in Australia to the world and I perhaps painted a wild portrayal, like movies from Australia did, but it was a more carefree time. Some of those images survived to now but only as small thumbnails so I've used Gigapixel software to enlarge them.
Getting an image to the site was a long process. Shooting was still on film. When a roll was done take it to the mall for developing and return couple days later to collects prints. Then using a hand scanner digitize the photo and wait while it uploaded via FTP.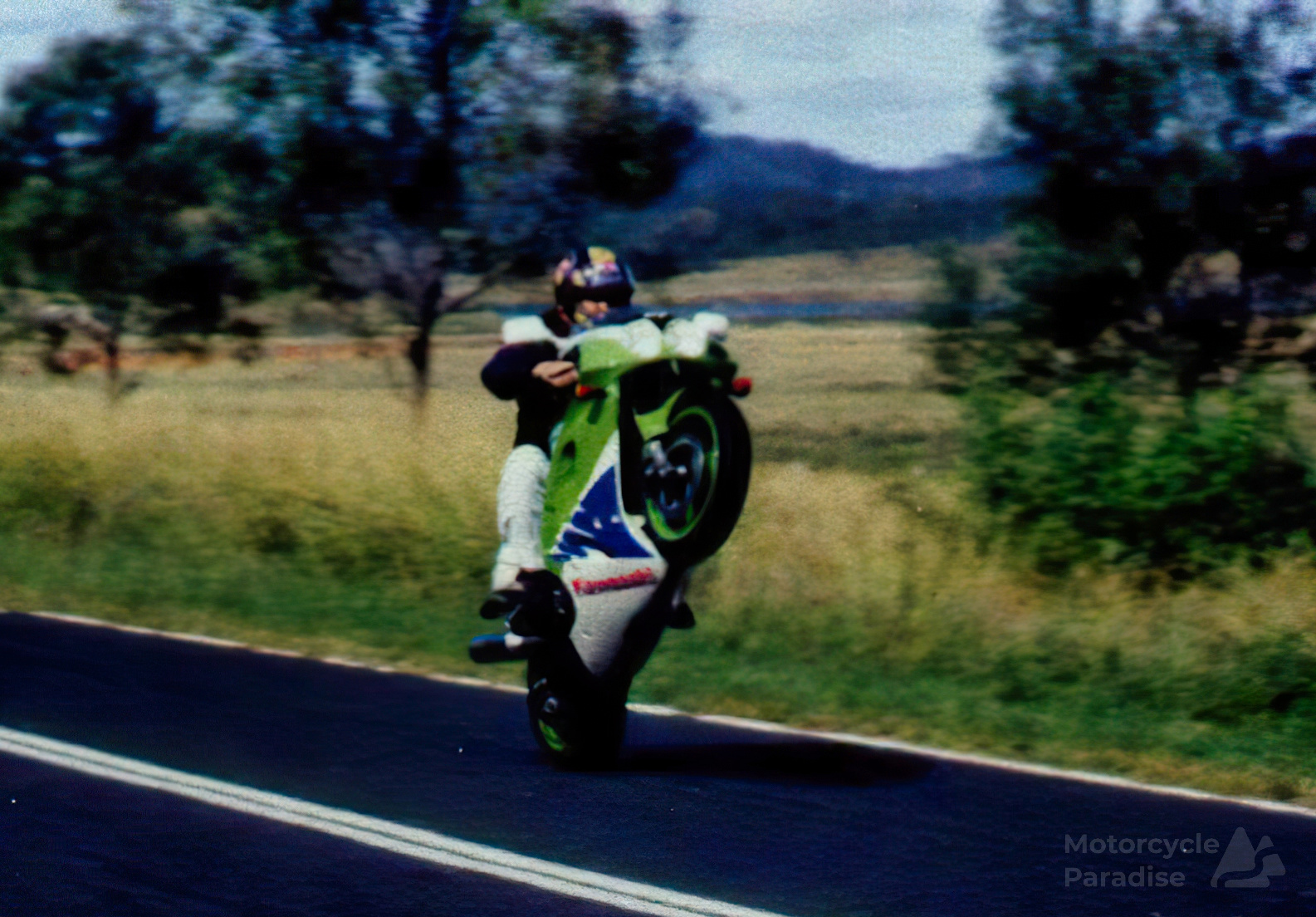 Back then was also when I first started to write about good motorcycle roads. Mount Glorious on Brisbane's westside was the first I photographed (and in later years the first I suggested avoiding).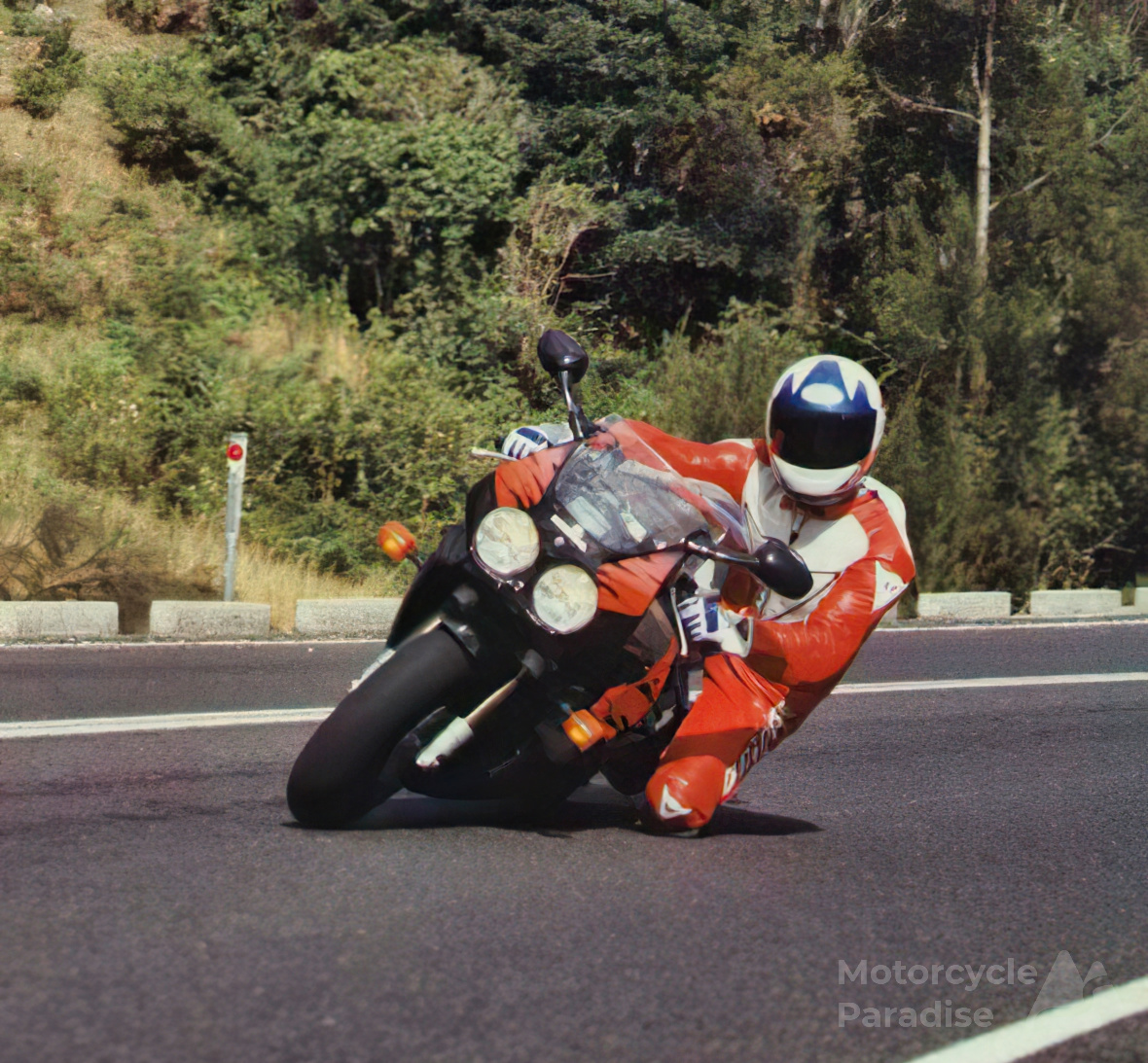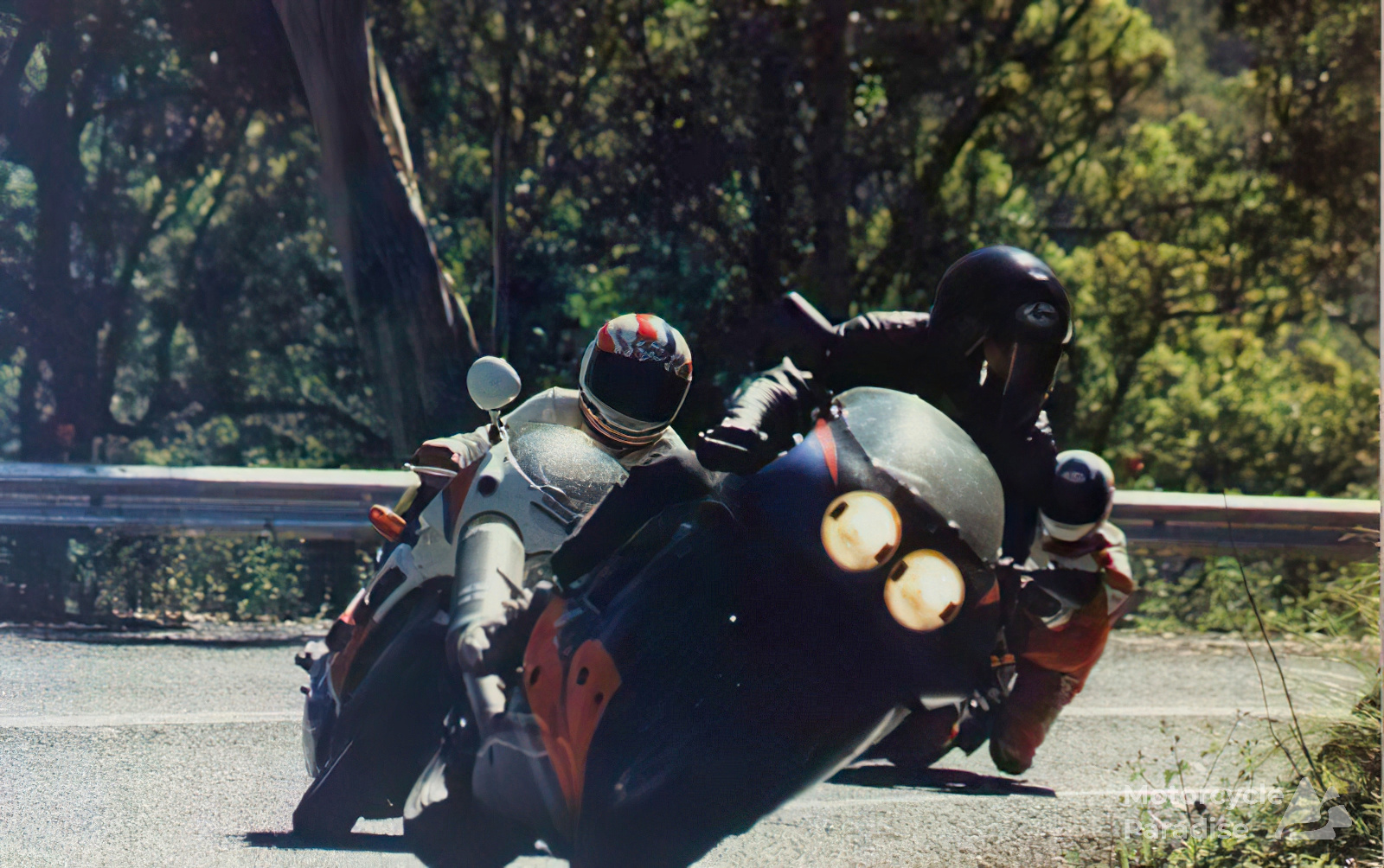 Home page storage was very limited, I moved from GIL to the then new Telstra Bigpond for more space but it was soon full and sat idle.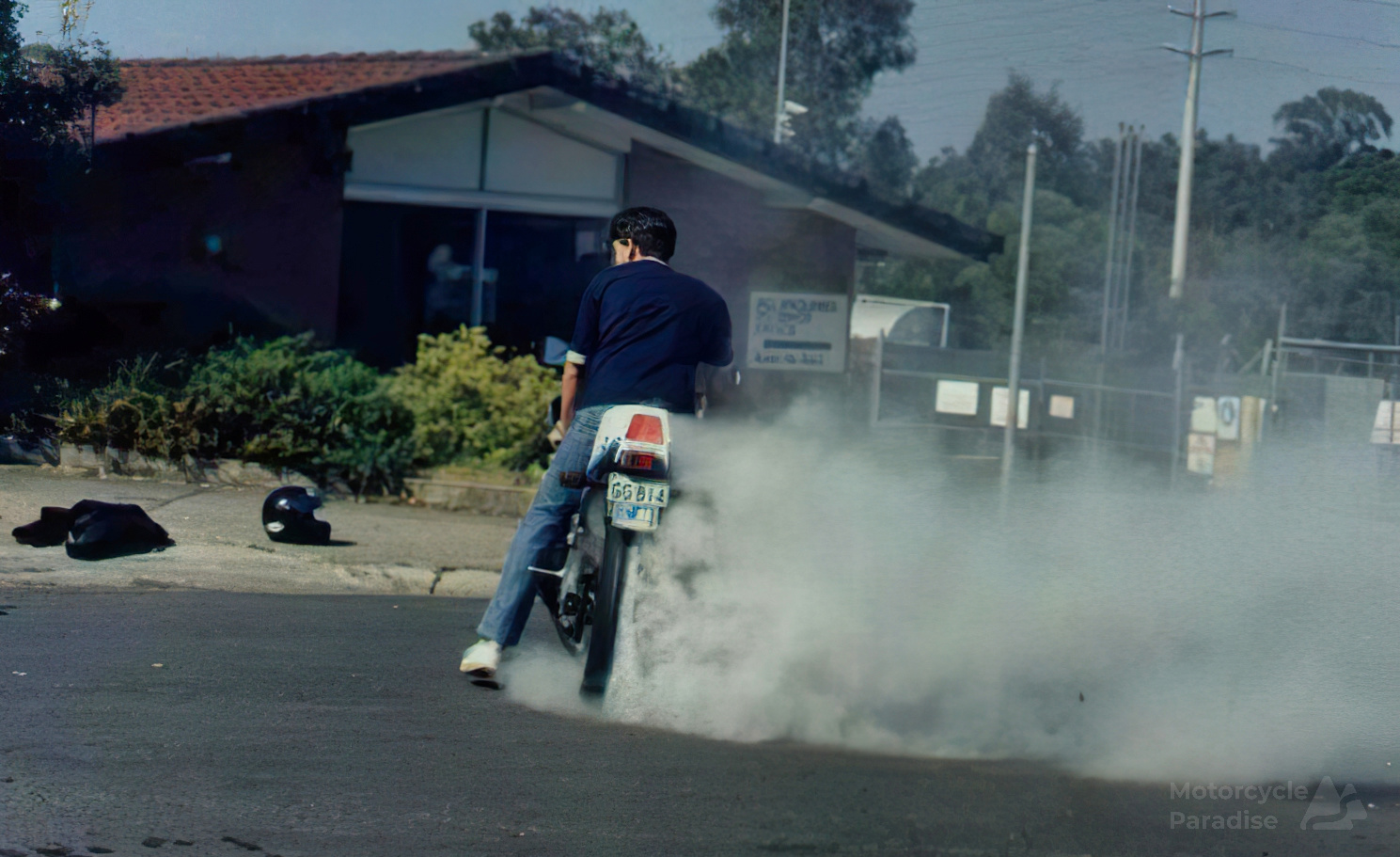 Blogger was amazing for it's time. With one click publishing my third site which I named Motorcycle Paradise soon had many posts and was initially focused on best motorcycle roads. Much of what I wrote was mediocre but I had no aspirations just enjoyed sharing. I'm basically still doing same thing 25 years later, only now I have more spare time to try write better. Occasionally I even succeed and that's nice.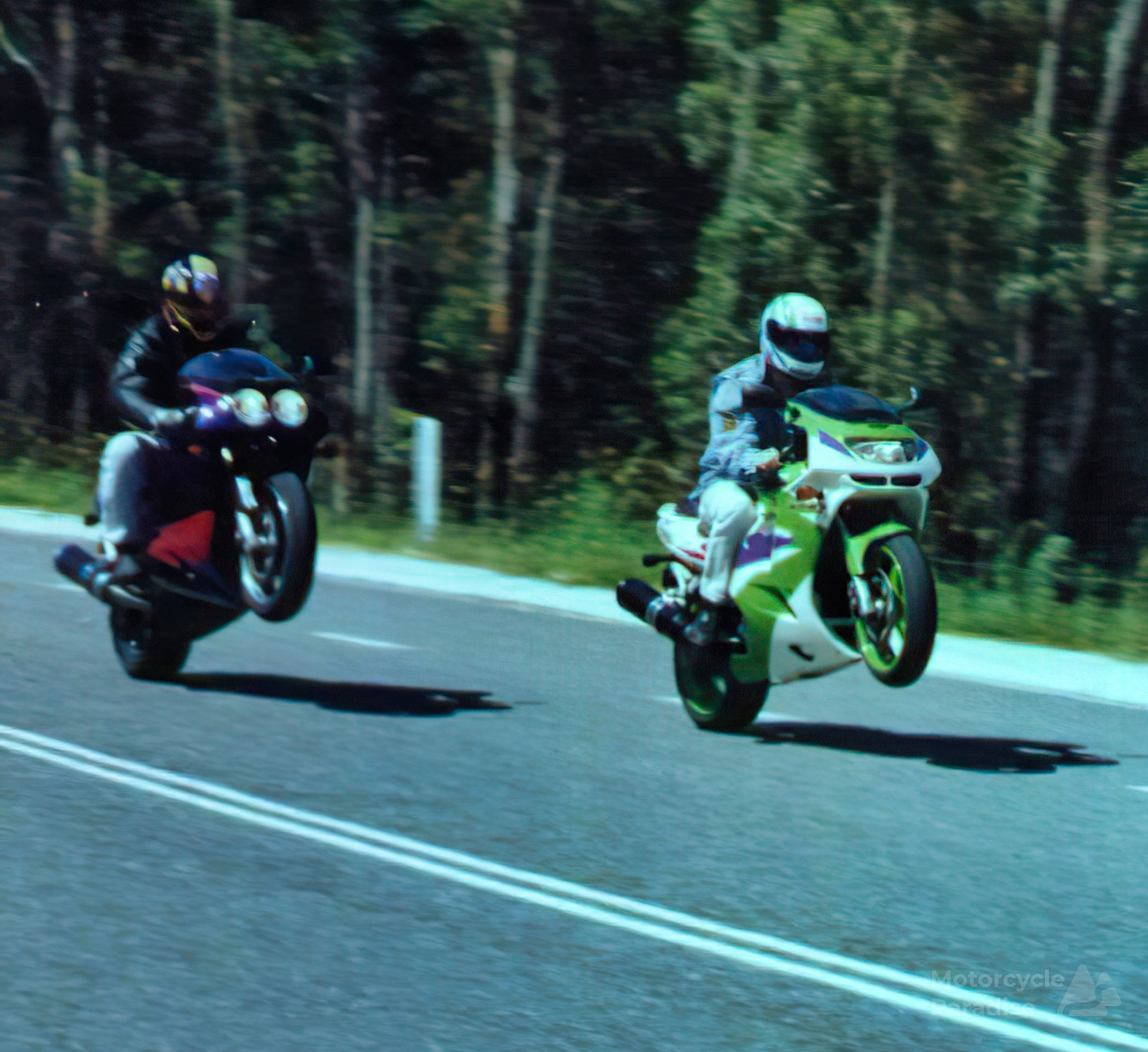 I archived my best Australian roads list years ago, sometimes it still draws attention. Couple of years back it was said I merely duplicated other content. Actually the other content came after mine but it doesn't matter and not sure why some Australians have this notion if someone does something then it's automatically off limits for others to offer their take.
I recall a book called Bitchin Bitumen which probably was the first riders road guide but nobody I know ever saw a copy for sale. Two other 'good road' blogs appeared after mine and one started a collaboration with me. He had access to an early online map (Google did not yet exist) and invited me to embed his maps into my posts. That was big step in technology as previously I was using scans of my BP Australian touring atlas to show where roads were.
Much later came other blogs and the Top 200 roads atlas but I was already riding overseas. Now everything is YouTube and people are again posting best motorcycle roads. Personally I can't stand watching amateur video unless it includes naked women or funny cats but I am glad to see people continuing to share information about places to ride. Long may it continue.