This is a continuation of my previous post on loss of water resistance in Gore-tex style gear (i.e. gear that has inbuilt breathable liner similar to Gore-tex). To recap, I'm trying to fix my Alpinestar Drystar jacket and pants that were fairly waterproof initially then seemed to lose that somewhat. (p.s. manufacturers state their liners only work in conjunction with outer shell being able to repel water)
Last time I tried treating the jacket with Nikwax TX Direct, a coating made for this purpose. Initially water beaded up nice but that faded within couple hours in rain and the jacket became water logged. Next I tried a general purpose spray on waterproofing treatment and that also seemed to work, actually better initially than the Nikwax but then that gave up after few hours in light rain.
Now I am trying a wash in type product, "Super Repellent Wash In" from Mont-Bell, a Japanese manufacturer of outdoor gear (you can find similar sort of products at most any outdoor gear shop).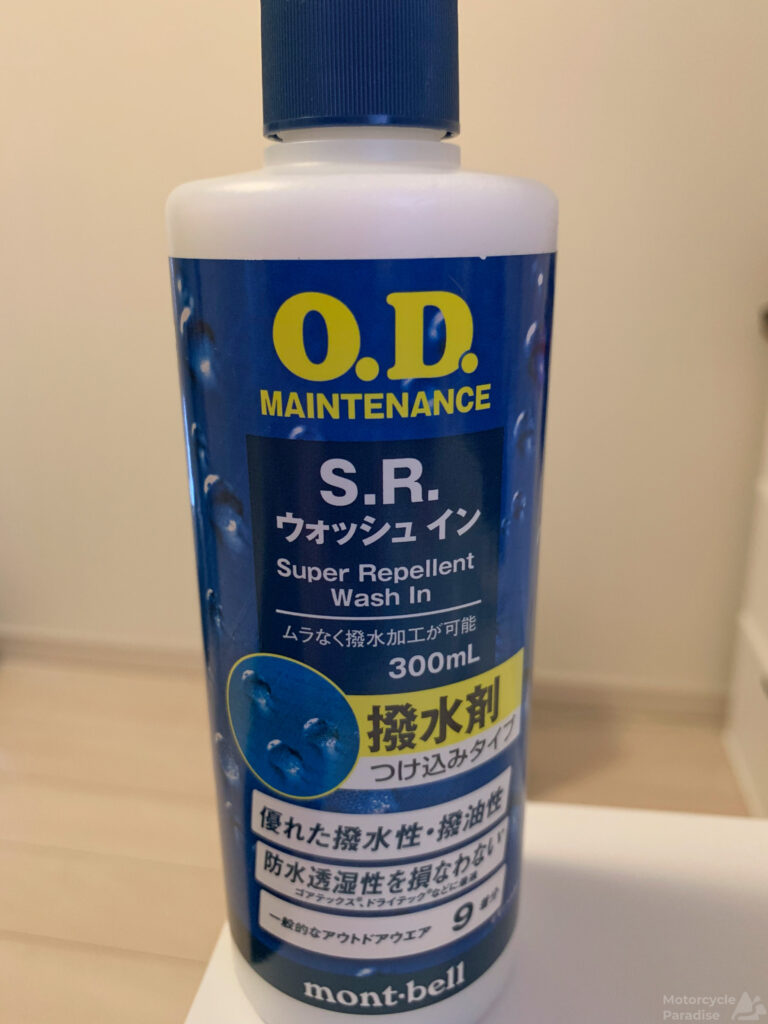 Application is a simple matter of diluting in water in a big tub or washing machine if you have top loader and soak for ten minutes, do not rinse. Then dry in sun or using heat to dry. I used a fan dryer function that every Japanese modular bath has. There is enough for about 6 treatments of bulky items at a cost of about $20 Aud.
I decided to try it on my Alpinestar Andes Jacket and my Alpinestar ST-5 Drystar pants and a pair of textile Drystar gloves. I am curious if the outer layer of slightly different nylon materials alters the effectiveness.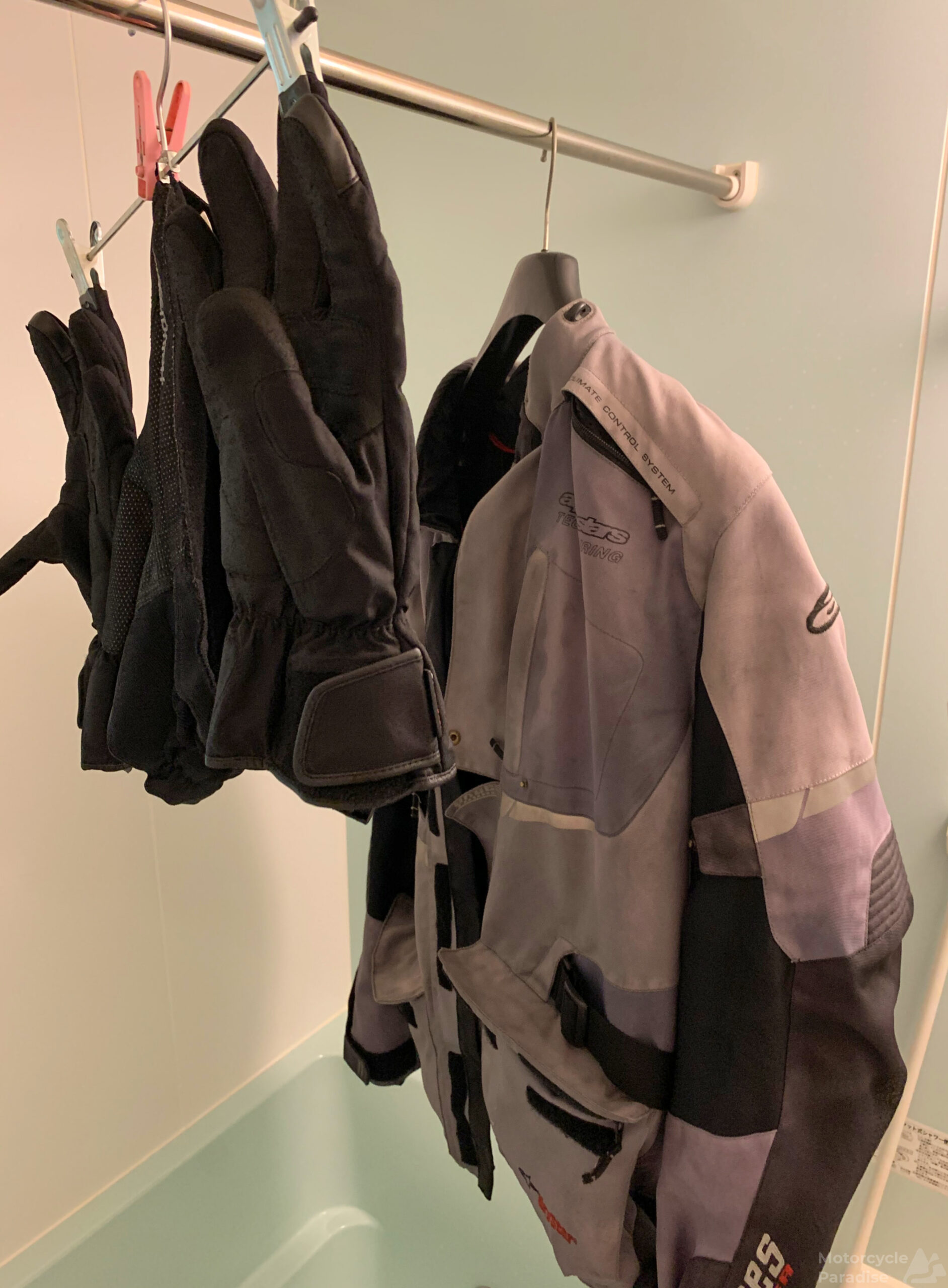 Initial test.
Items all pass short hand held shower test. Water beads up beautifully and falls away – however as good as this looks riding in rain is always different to controlled testing. You can stand under a garden sprinkler (as some YouTubers do) but it does not replicate the demanding circumstances of wet weather motorcycle riding where water hits the garment with driving force.
A real test.
Alas the jacket and pants failed in real world test. Riding in heavy rain the jacket started to become waterlogged within just 40 minutes in Hokkaido so I switched to using a rain coat. The pants were soaked through in about 60 minutes.
Posting in a riders group about rain gear I was directed to a video by a popular motorcycle channel FortNine that shows Alpinestars Drystar liner to be poor. I was surprised as I always assumed the Drystar liner would be similar to Gore-tex. I mean why deviate and have something that isn't as waterproof?
I am slightly angry because my ride in Ireland was made very miserable when this gear did not keep me dry and if Alpinestars had stated 'water resist only' I would have purchased other gear and perhaps continued that ride further through UK.
Tumble dry affect
At a coin laundry I ran my pants in one of those large commercial grade tumble dryers which are very hot. After this I wore the pants again in rain on last day of tour and oddly they then repelled water better. It is mentioned online that tumble drying can activate outer layer water repellency however, I was in light rain and constantly moving on expressway where the FJR1300 does a reasonable job of deflecting wind from the rider so I am not convinced.
Second attempt
I treated my jacket again using double the mix ratio as suggested online then dried the jacket in direct hot sunlight (as also suggested) on a day where the temperature was in the high 30's. In rain the jacket performed slightly better but again it was only light rain and looking at how water was not beading well on some surfaces I could tell how things would end up and sure enough on my recent Suzuki tour it became water logged in steady rain which soon transferred to clammy inside.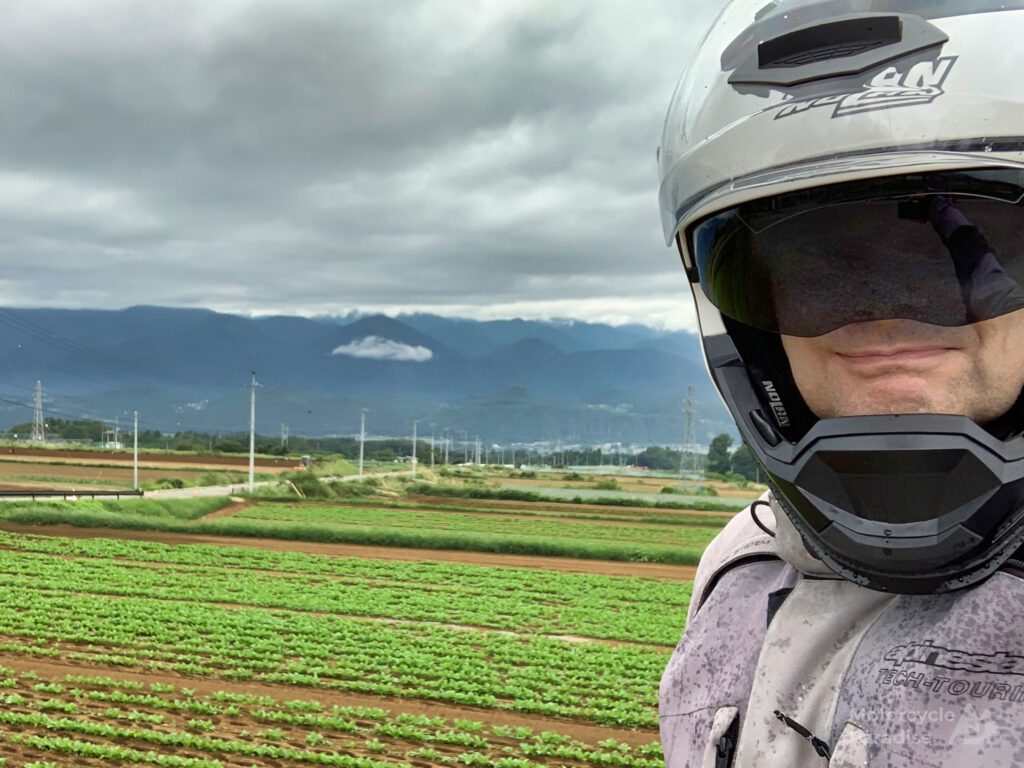 Conclusion
I think my Alpinestar Drystar gear is simply never going to be truly waterproof. When new it seemed ok but perhaps it was only exposed to light rain initially and thus my memory of it working better when new is flawed. Alpinestars probably should not be advertising their Drystar gear as waterproof, merely water resistant.
I will seek out something better in future. Almost none of the big European brand rider gear is sold here so it's a huge gamble to buy super expensive Gore-tex gear from overseas then find out the fit is not quite right so will look at what is available here and bite the bullet to give up on my existing gear.