Summer in Japan is brief but intense. The temperature might only be mid 30's but the humidity is 60%. August is the time of many festivals and usually a good chance of some fine days so regardless of the heat I will try ride.
There is normally no need to ride the dreaded 'travel sections' on tour in Japan, good roads overlap and criss cross the country. However at the moment the prefectures bordering me have seen heavy rains and road closures so to clear that I begin with a 500 km ride west to Nara.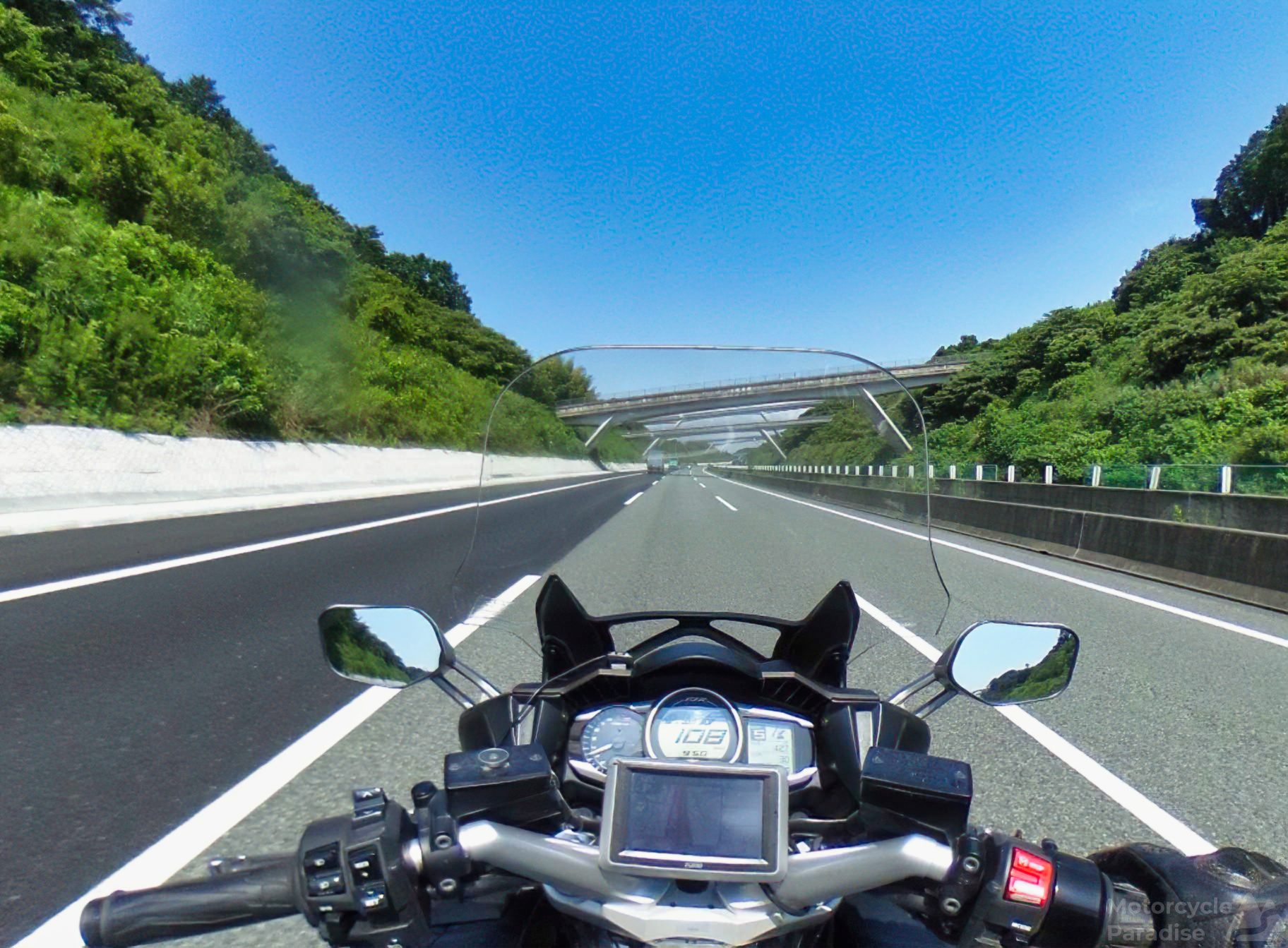 I just set the electronic cruise control and kick back. I am in no rush and use the time to ponder the dilemma I am in at the present that if I leave Japan I cannot return, even holding a resident visa. In odd open display of racism the government has banned all but Japanese born from entering stranding 1000's of people overseas who live here permanently, separated from their partner and children and their home and job. But I digress.
As I leave the highway I ride straight into a small cloud burst but it is baking hot so I enjoy a little cooling rain and stop under a thick forest cover at this stream while it quickly passes.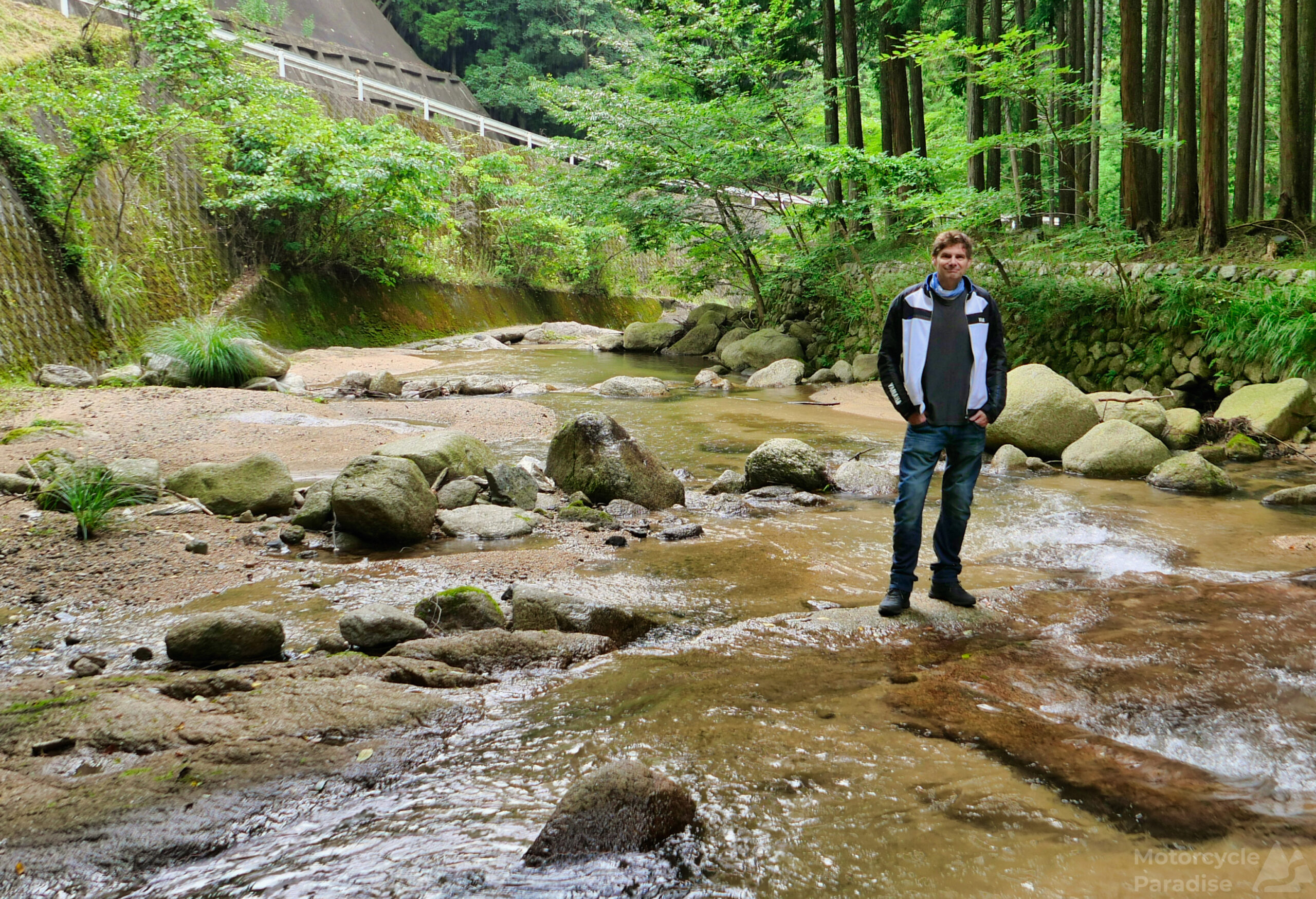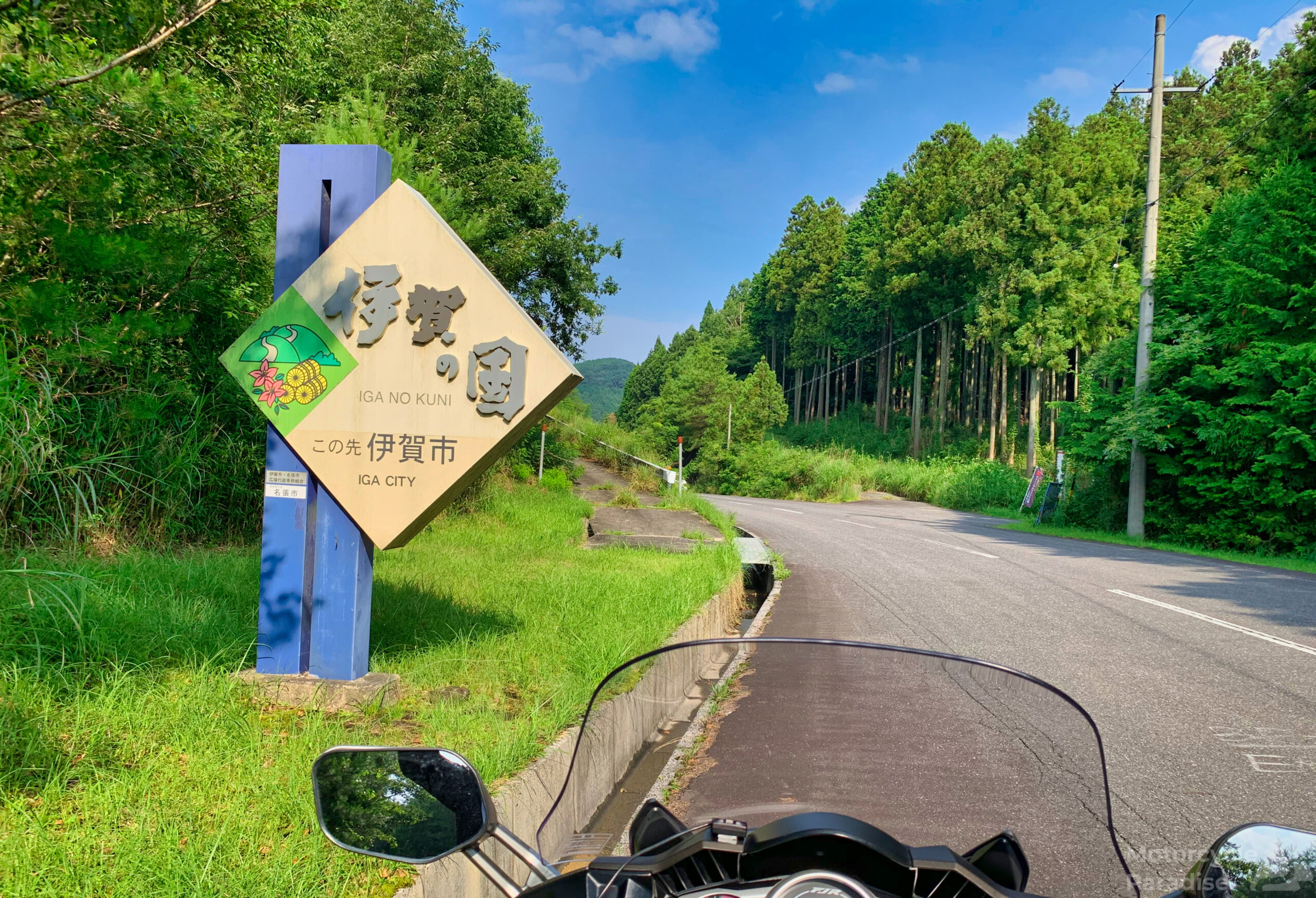 Would never know it rained as roads are soon dry from the heat and I enjoy a pleasant ride on a series of back roads called Iga No Kuni to my hotel for an easy end to first day on tour.
While yesterday was all about covering ground today I have a terrific route.
I've posted previously how I love the multiple shades of green in the forests and the crystal clear rivers, here I try to present a little of both – and I'm not even using a polarizing filter.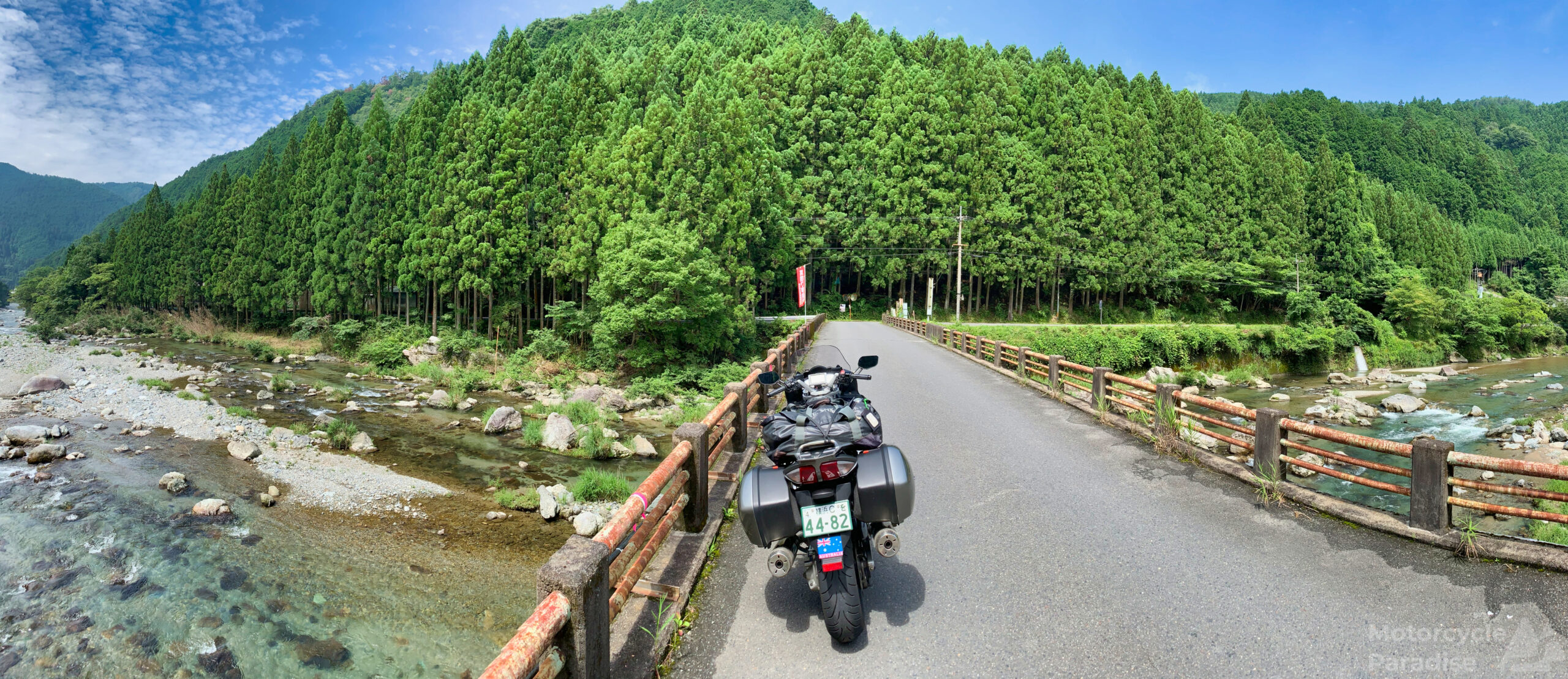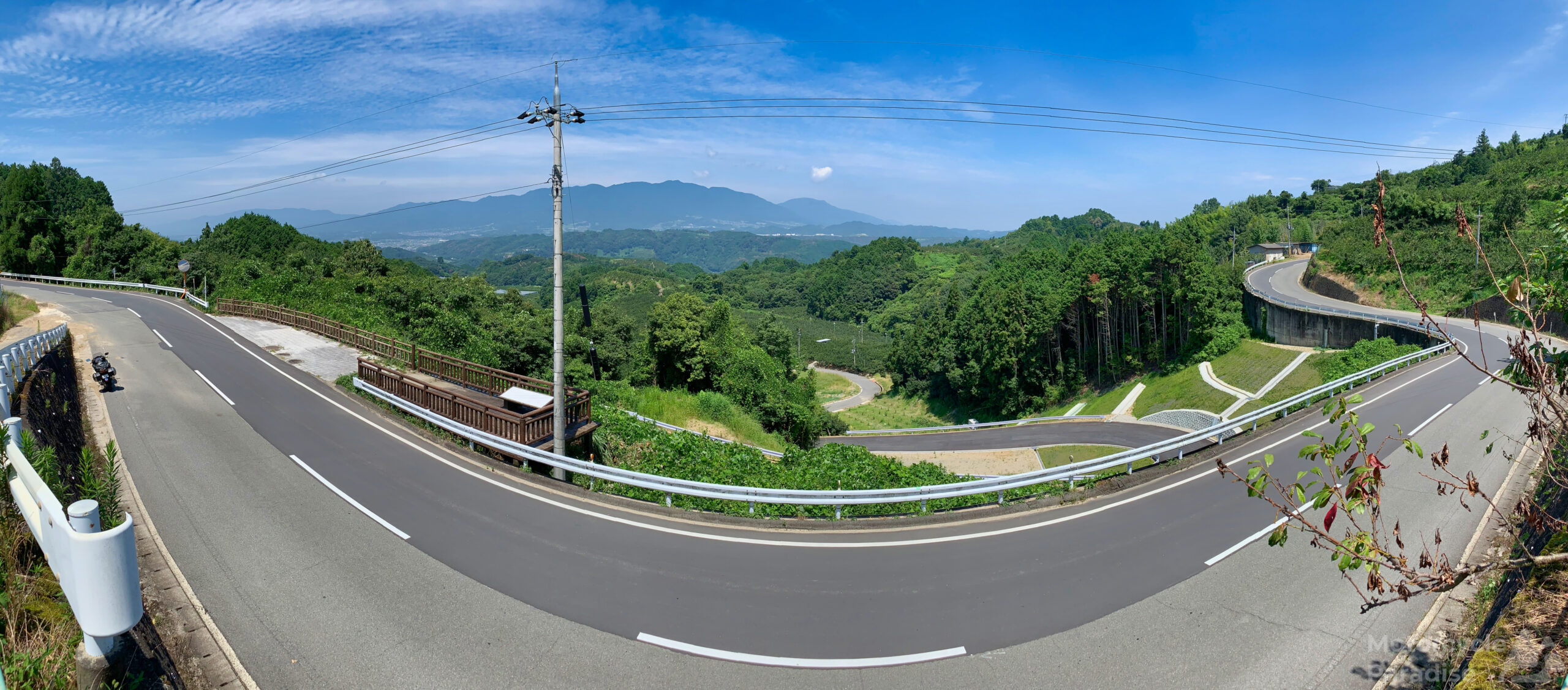 Riding new roads is always best which I am still able to enjoy in Japan due to the vast amount of road building here. First time to ride the Nara fruit line route which as the name suggests goes through many orchards.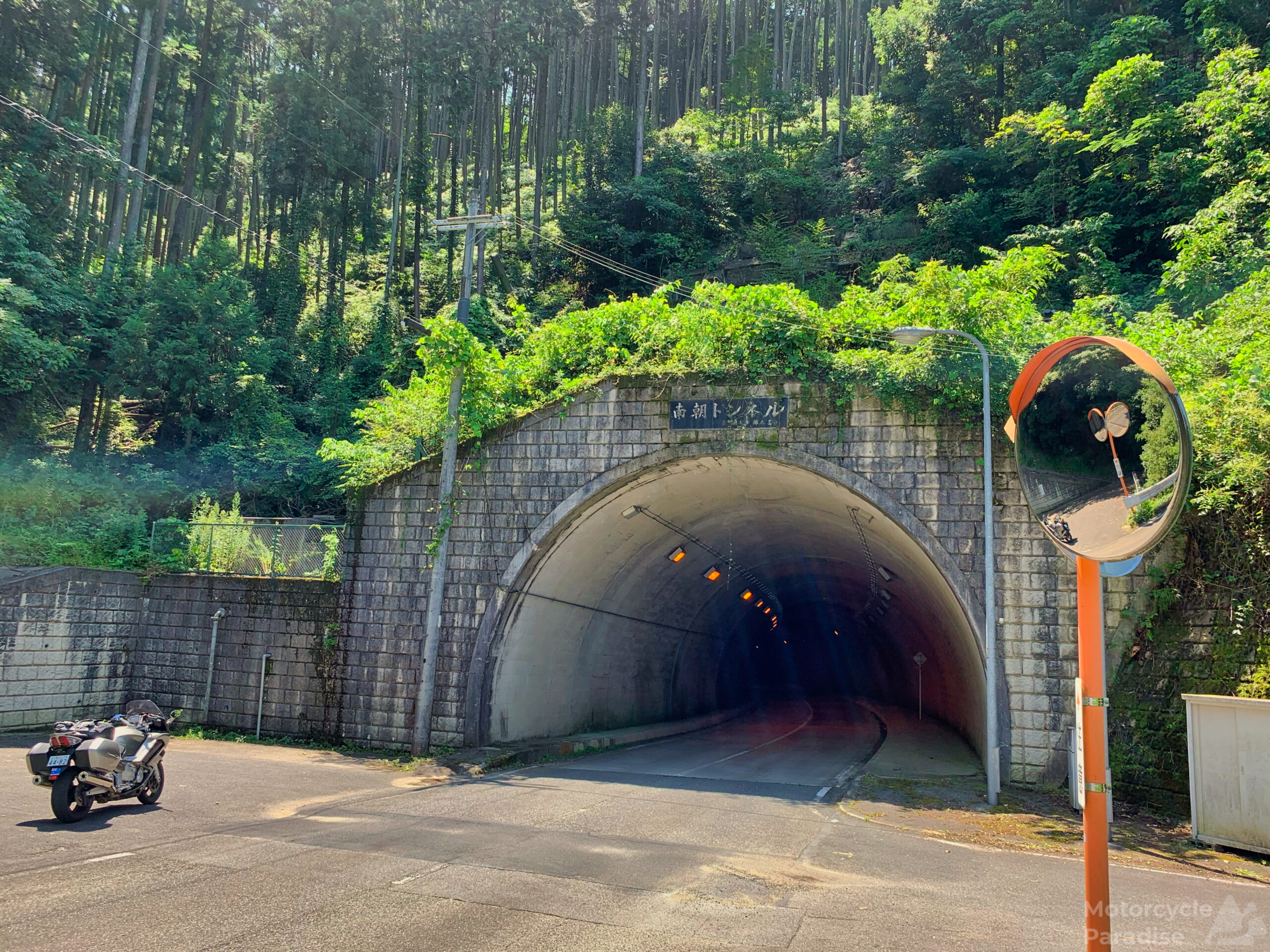 It is scorching hot, reflective heat from tarmac makes it feel about 39. Japan has countless road tunnels which today are a welcome relief as inside feels like air conditioning.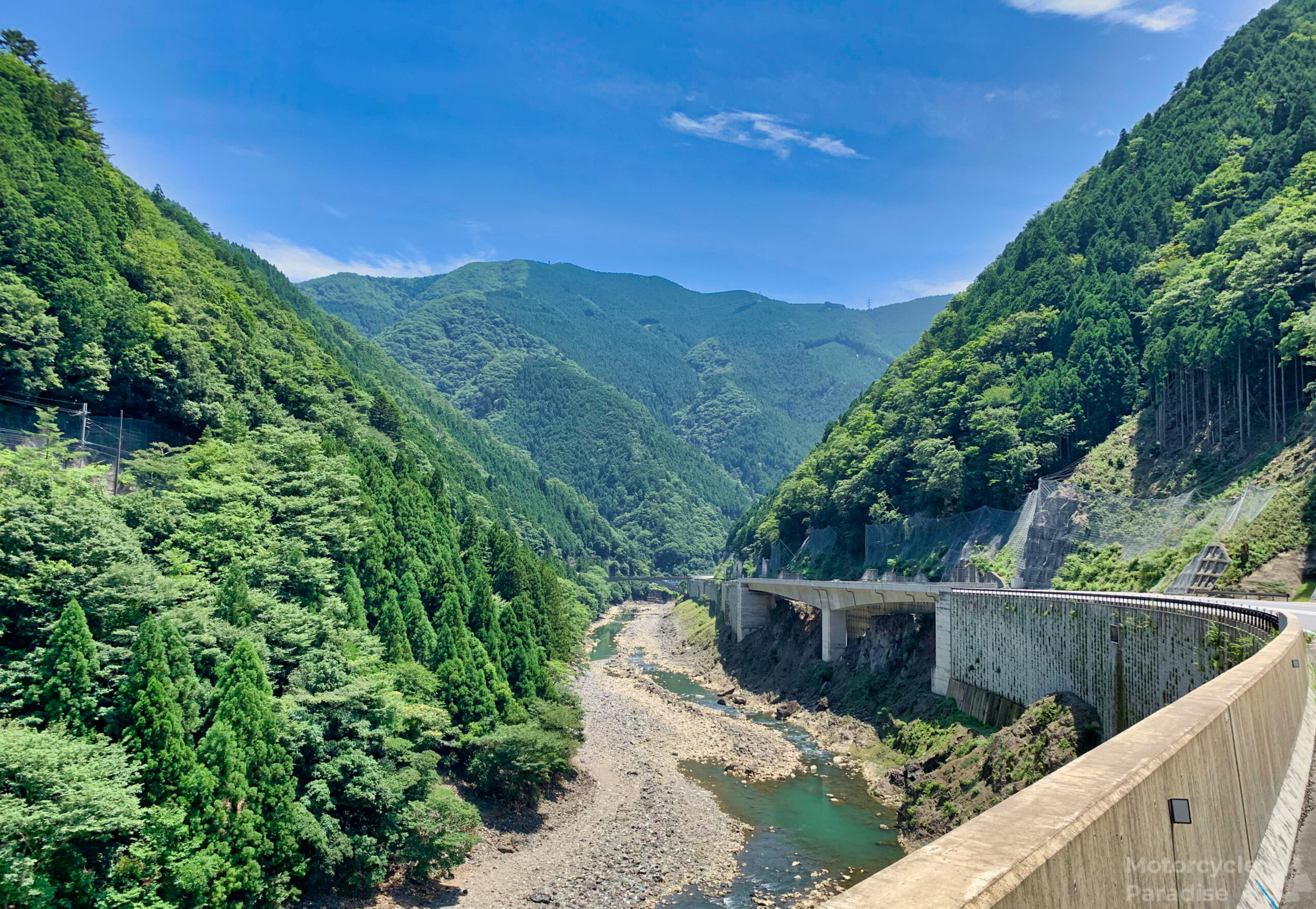 I usually ride route 169 from Nara but today am revisiting route 168 and it has benefited from some nice updates to become a terrific ride.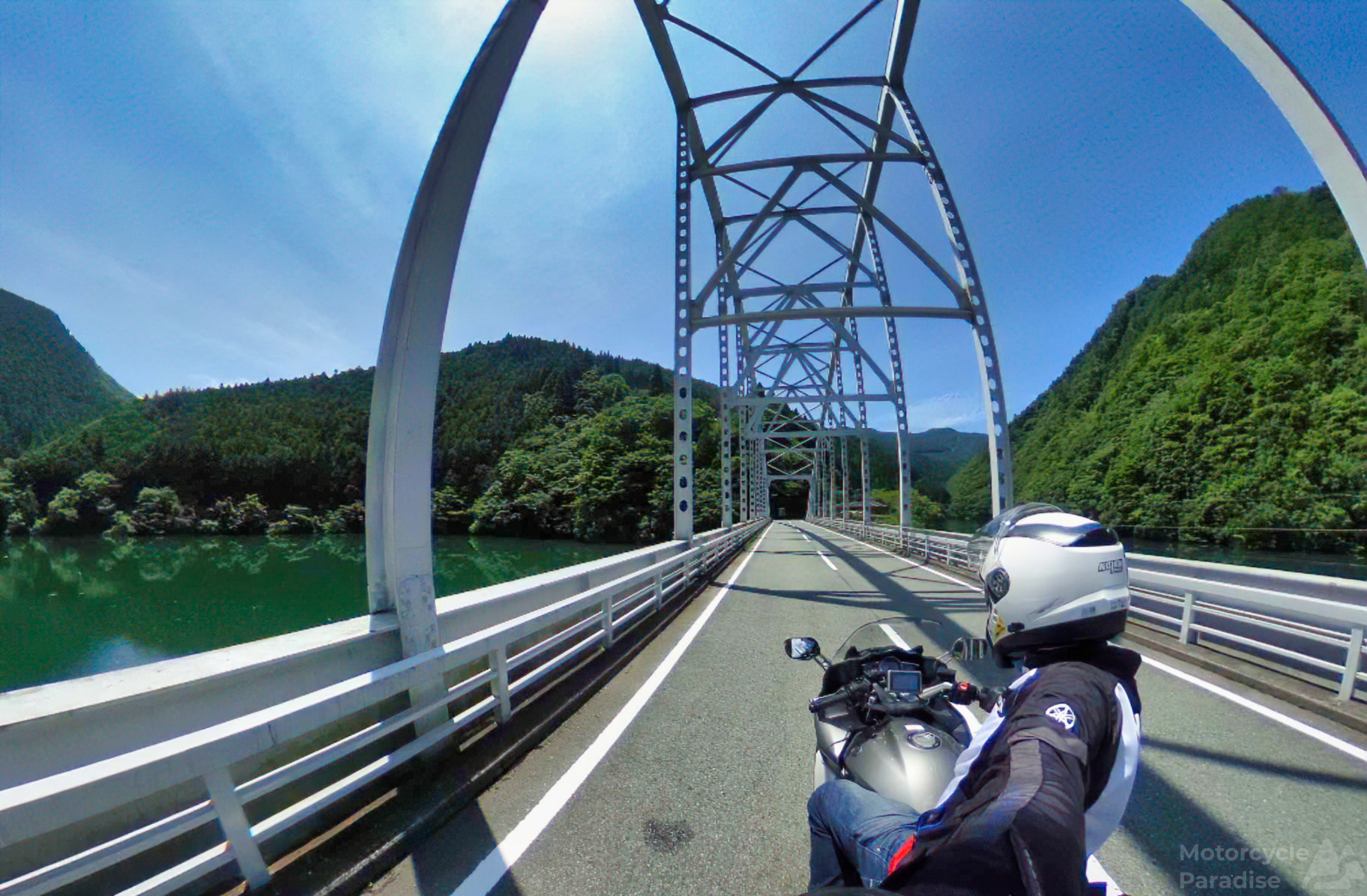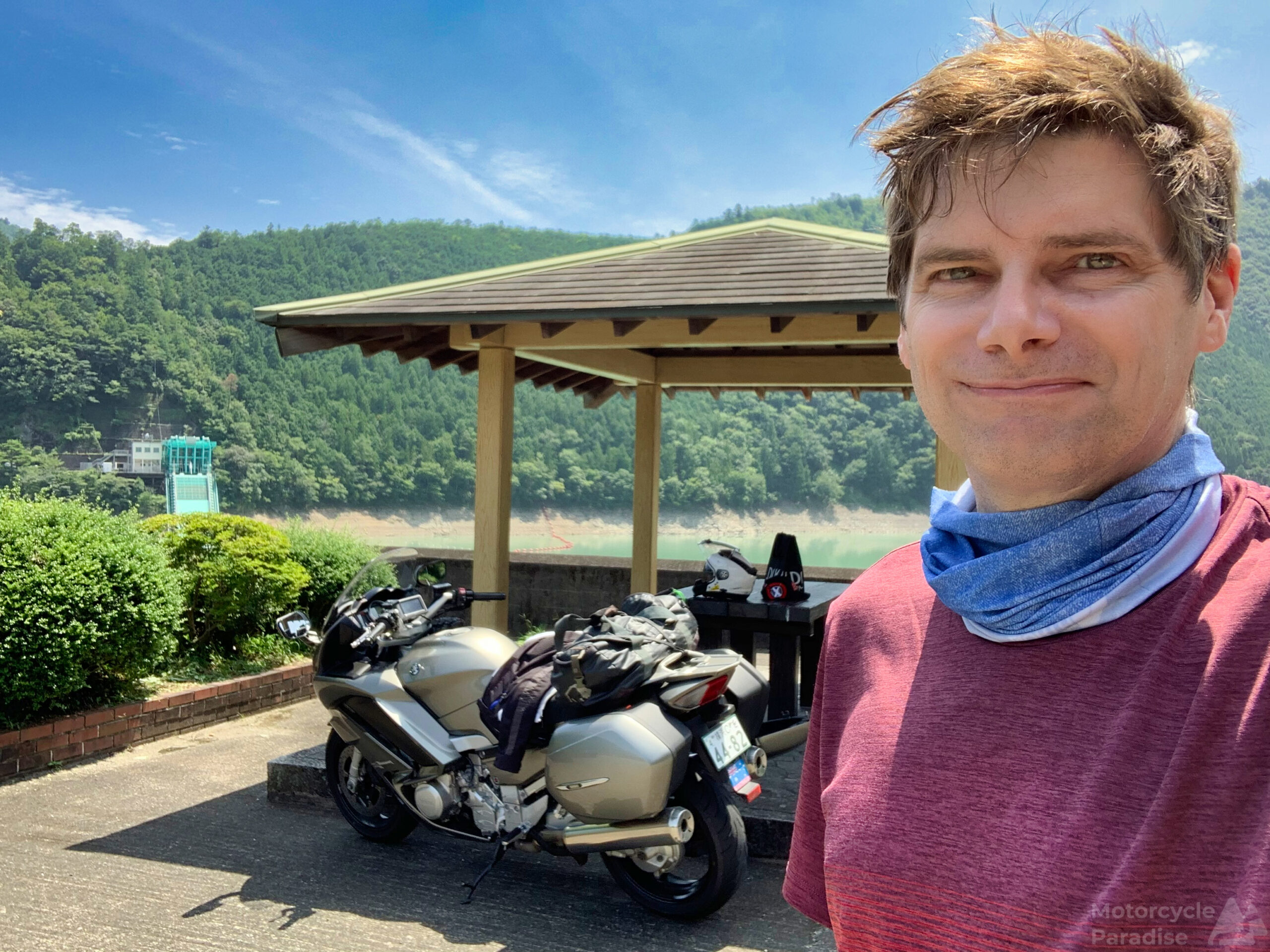 No shortage of rest areas in Japan. I always have a packed lunch at these places. A peaceful moment I savoir each day.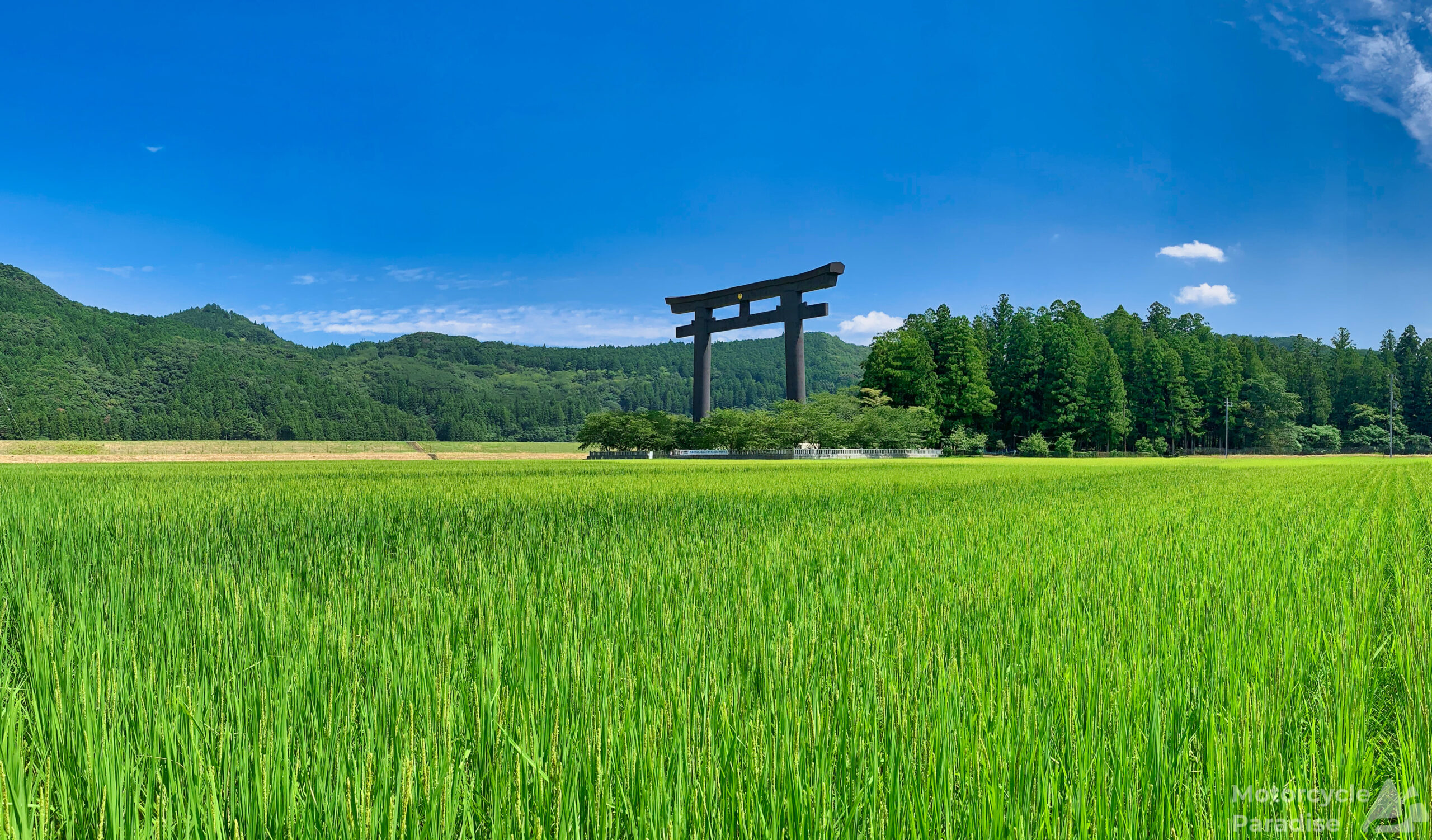 That is one huge torii gate. The fence is height of humans, look carefully you can see someone standing there.
And that is one very long pedestrian suspension bridge. It was too hot today for me to walk it, stifling.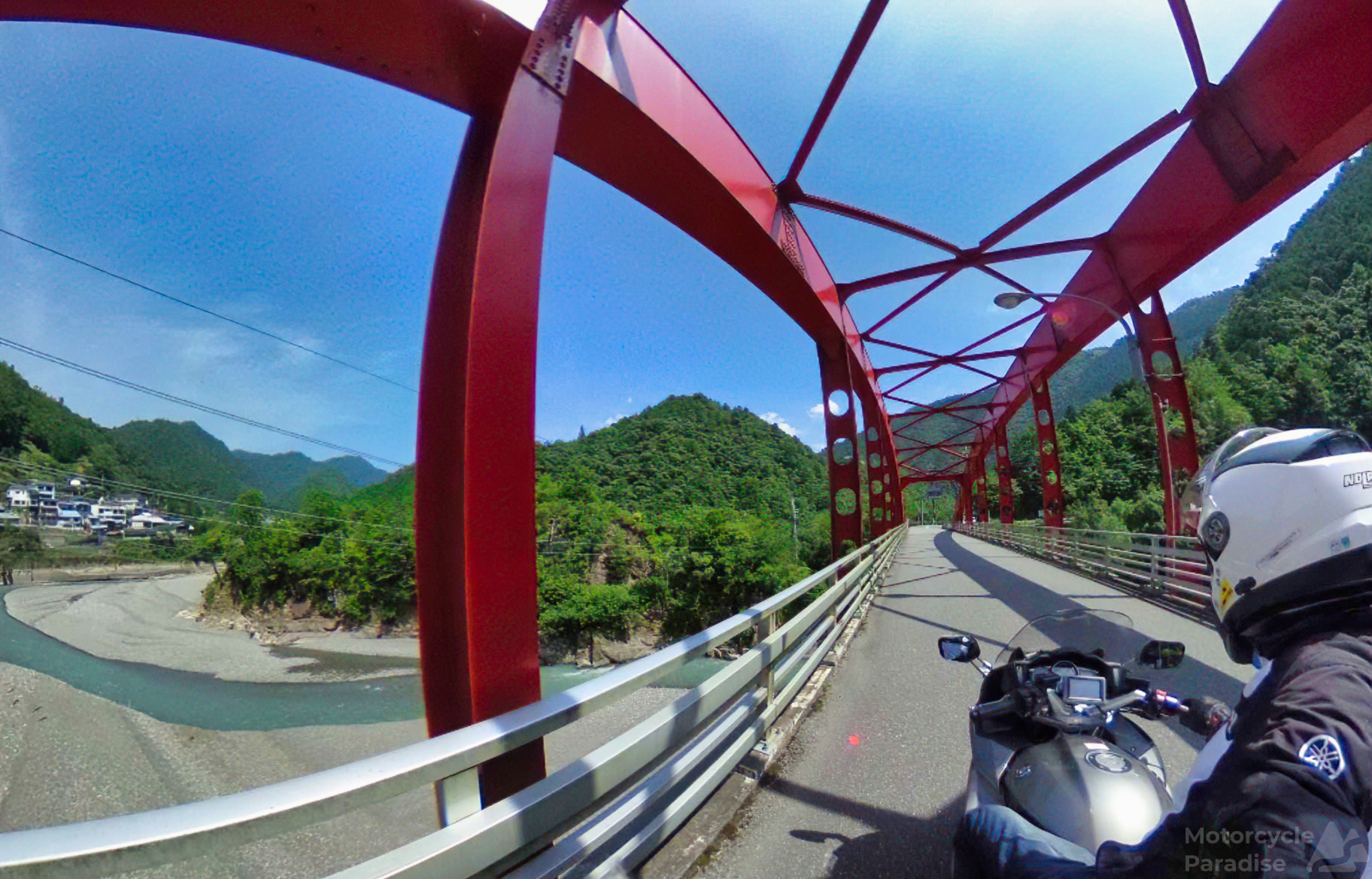 I continue following the same river and move from Nara to Wakayama prefecture.
This tour I made extra effort to have more spare time thus I could somewhat randomly turn off my route today and discover the historic Takahara village which in the Edo period (1603-1868) was on the pilgrimage route. The valley can fill with fog creating a sea of clouds.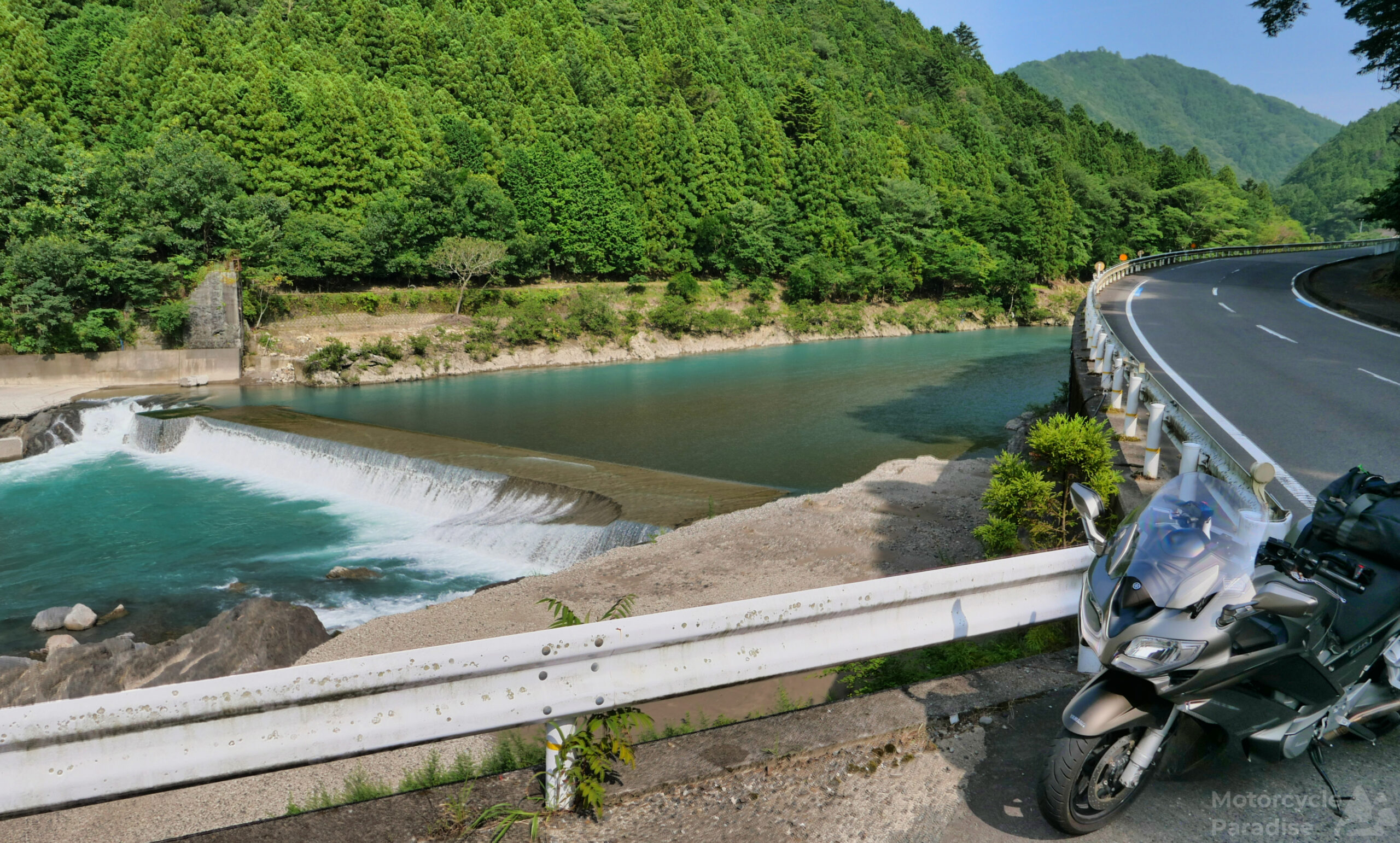 The roads continue to be excellent riding all afternoon as I make my way to Wakayama city.
I detoured to visit another vantage point after this but actually the view from the road is already hard to top.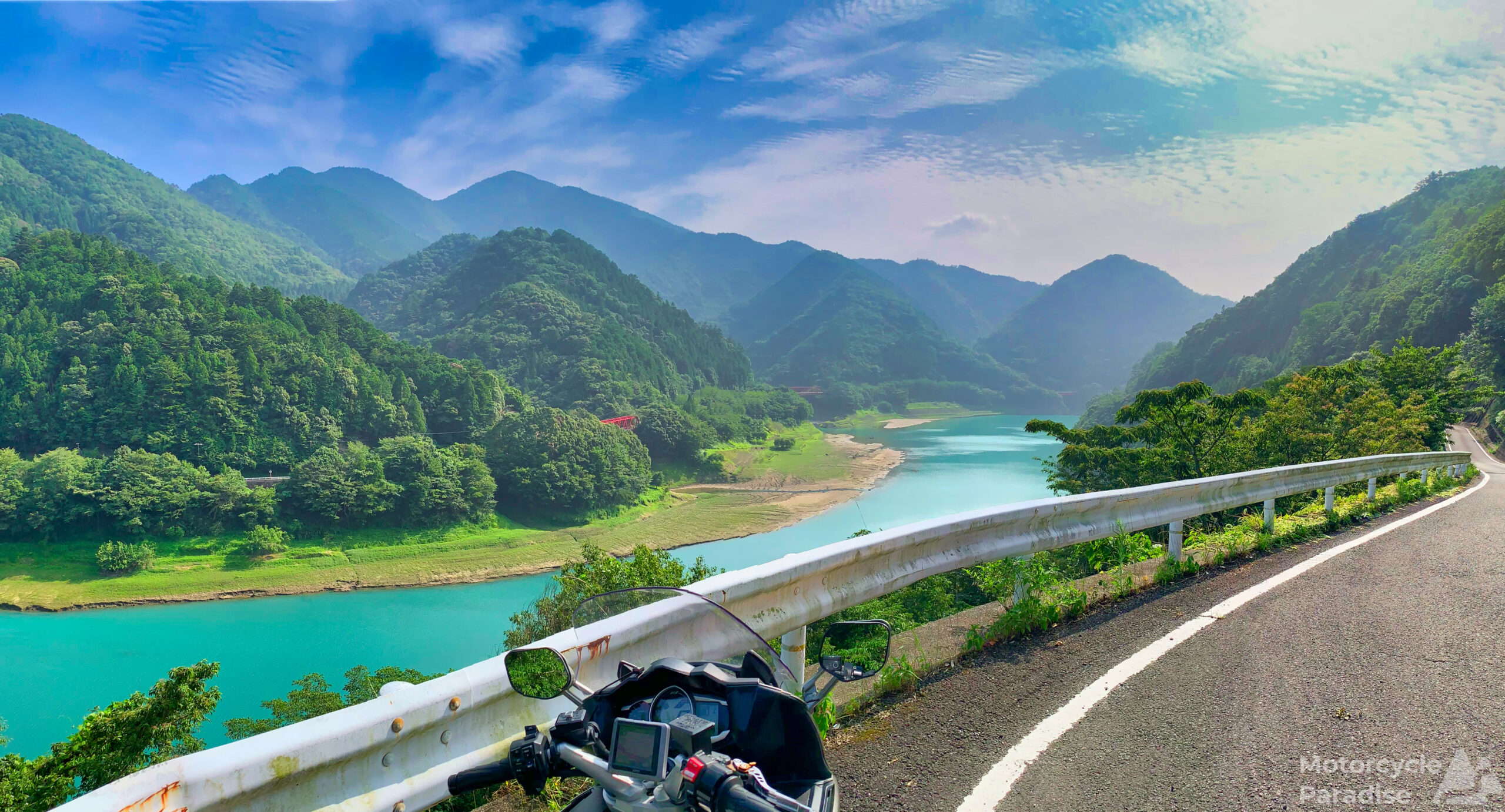 A fabulous day of touring.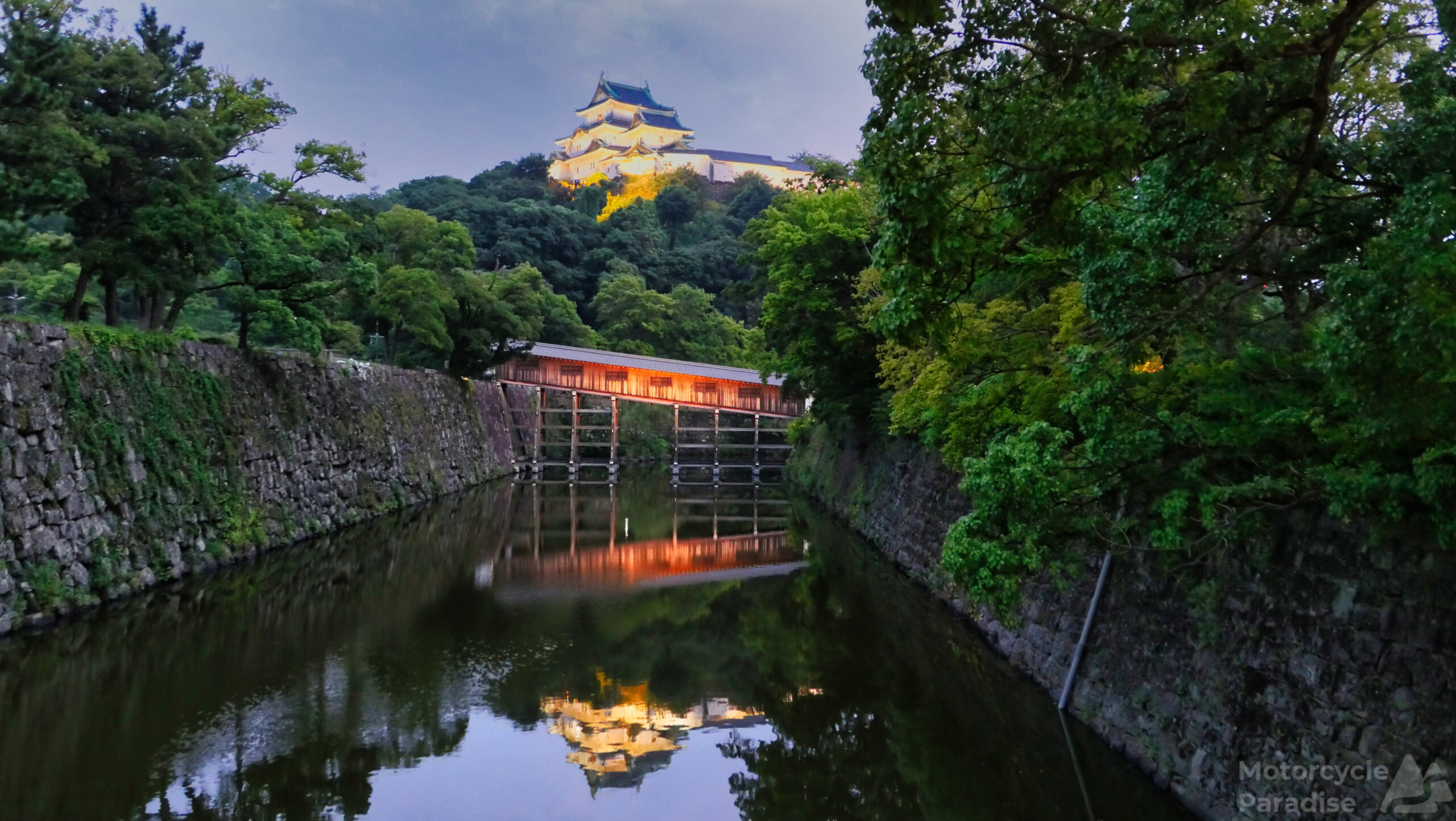 I revisited Wakayama castle and had simple dinner nearby at 'Royal Host' but frankly it is a bit expensive for a family restaurant.
I'm up early for the ferry to Shikoku. The hotel breakfast is set menu of mostly cold seafood and other items I do not desire to eat at that time in the morning. Never mind it is going to be another fine day.
I've used this ferry a few times but never seen it as empty. I find a comfortable spot and take a nap until the arrival song wakes me.
My ride plan is the coast road to Kochi rather than inland as the rains have closed some mountain roads.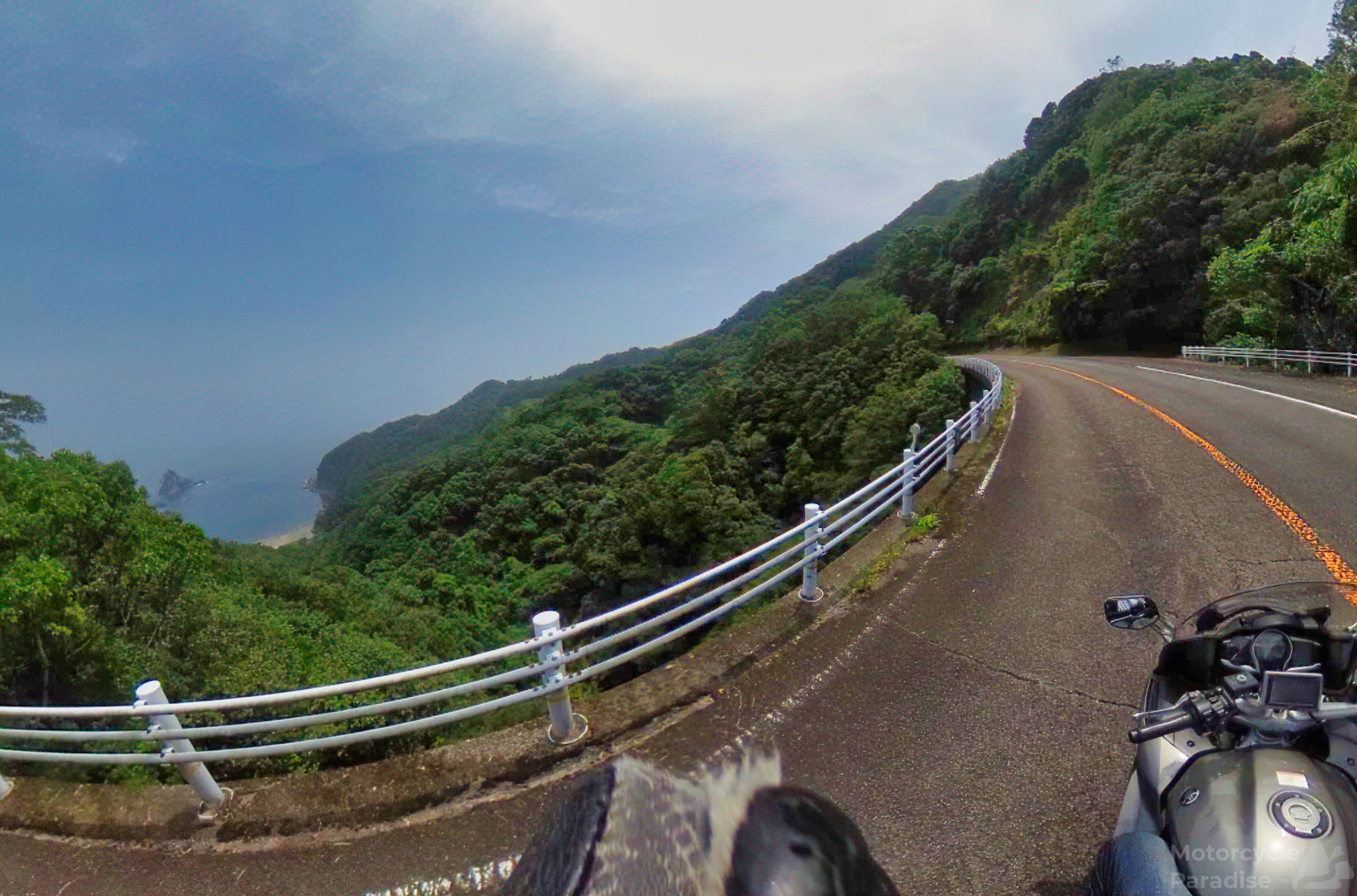 I revisit the excellent Sun Line road but there is a high level of air pollution. I can barely see the ocean.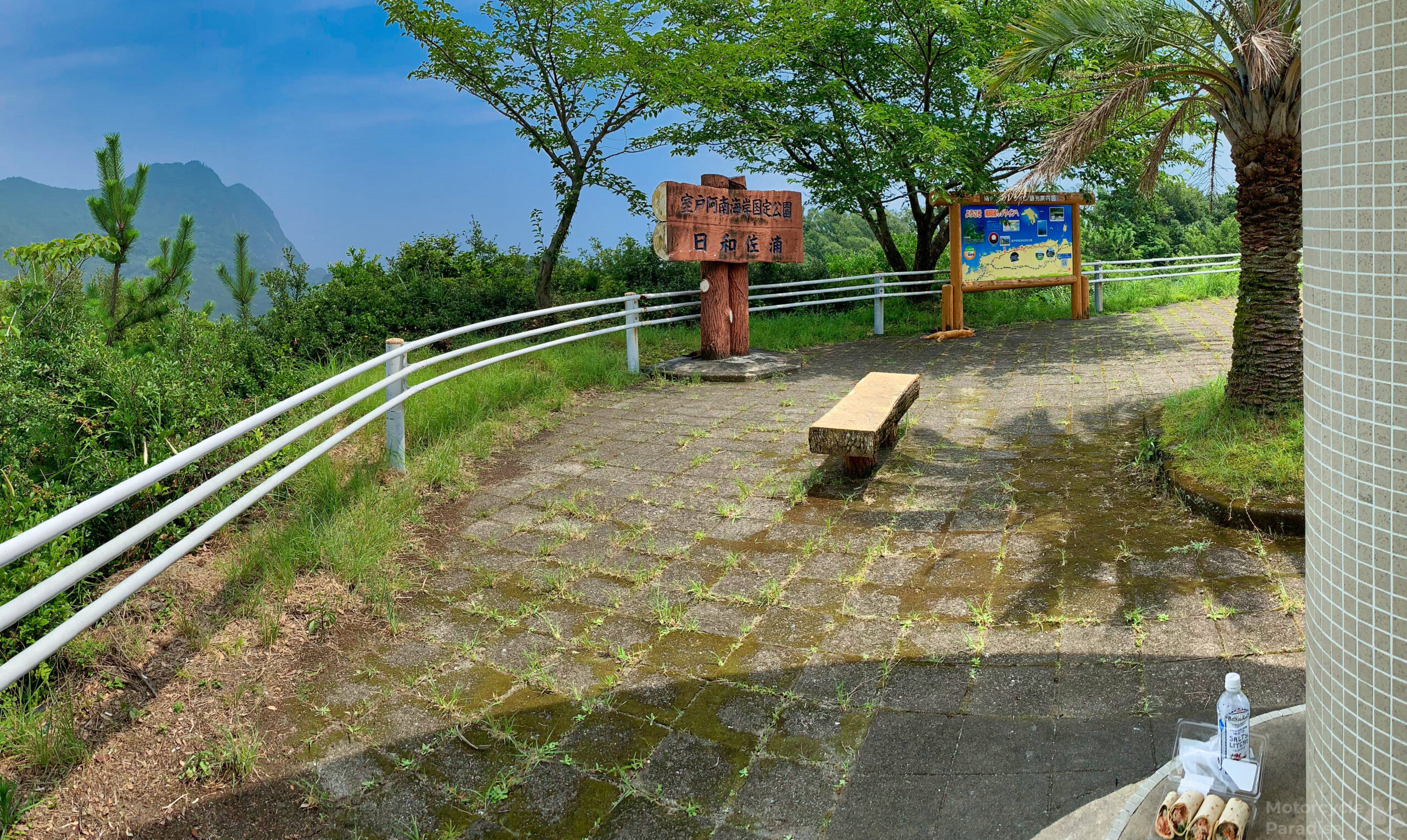 But I can enjoy a nice breeze with my lunch even if the view is obscured.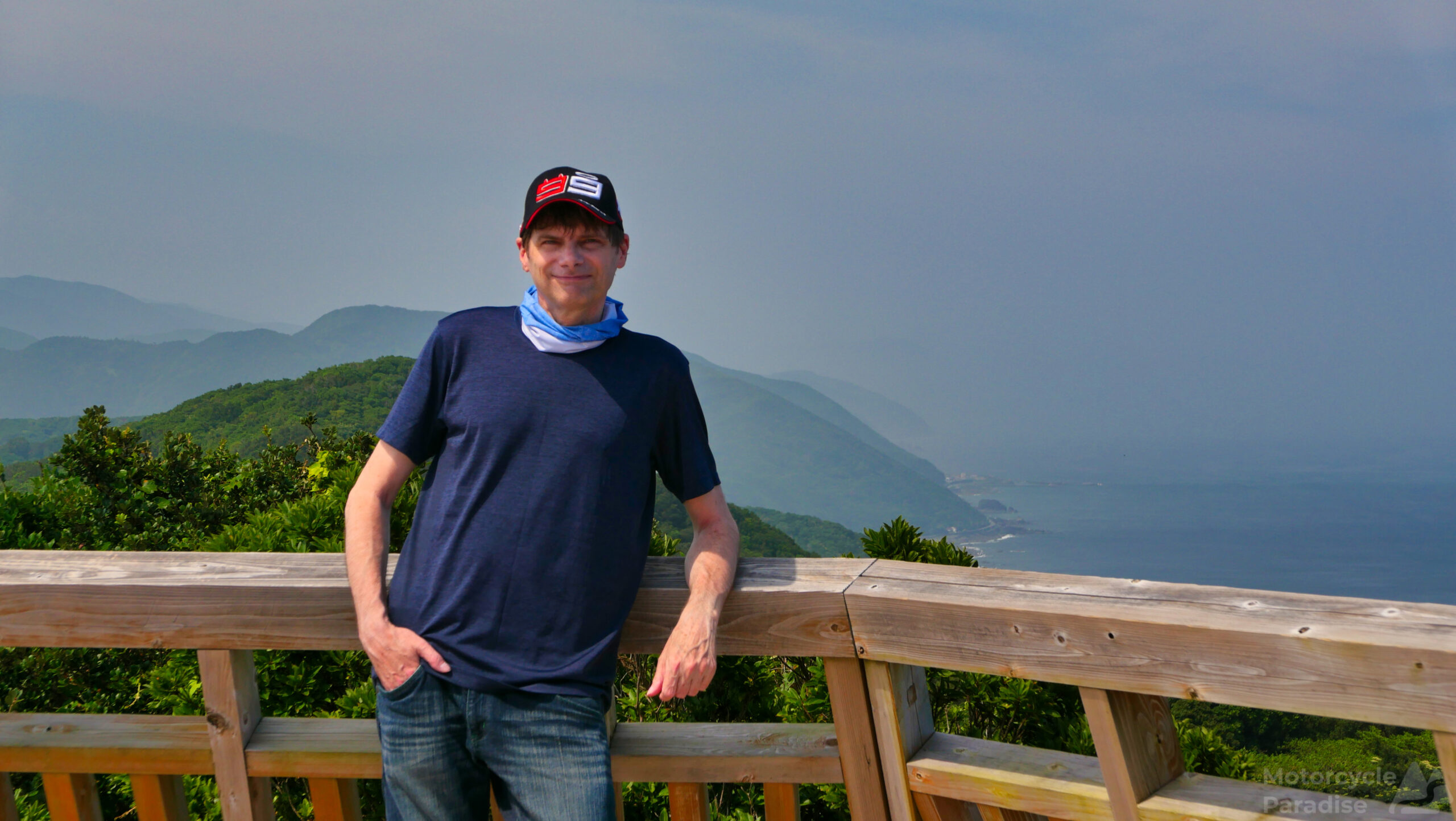 The ride to the cape is still enjoyable despite the the air pollution reminding me of Northern Thailand.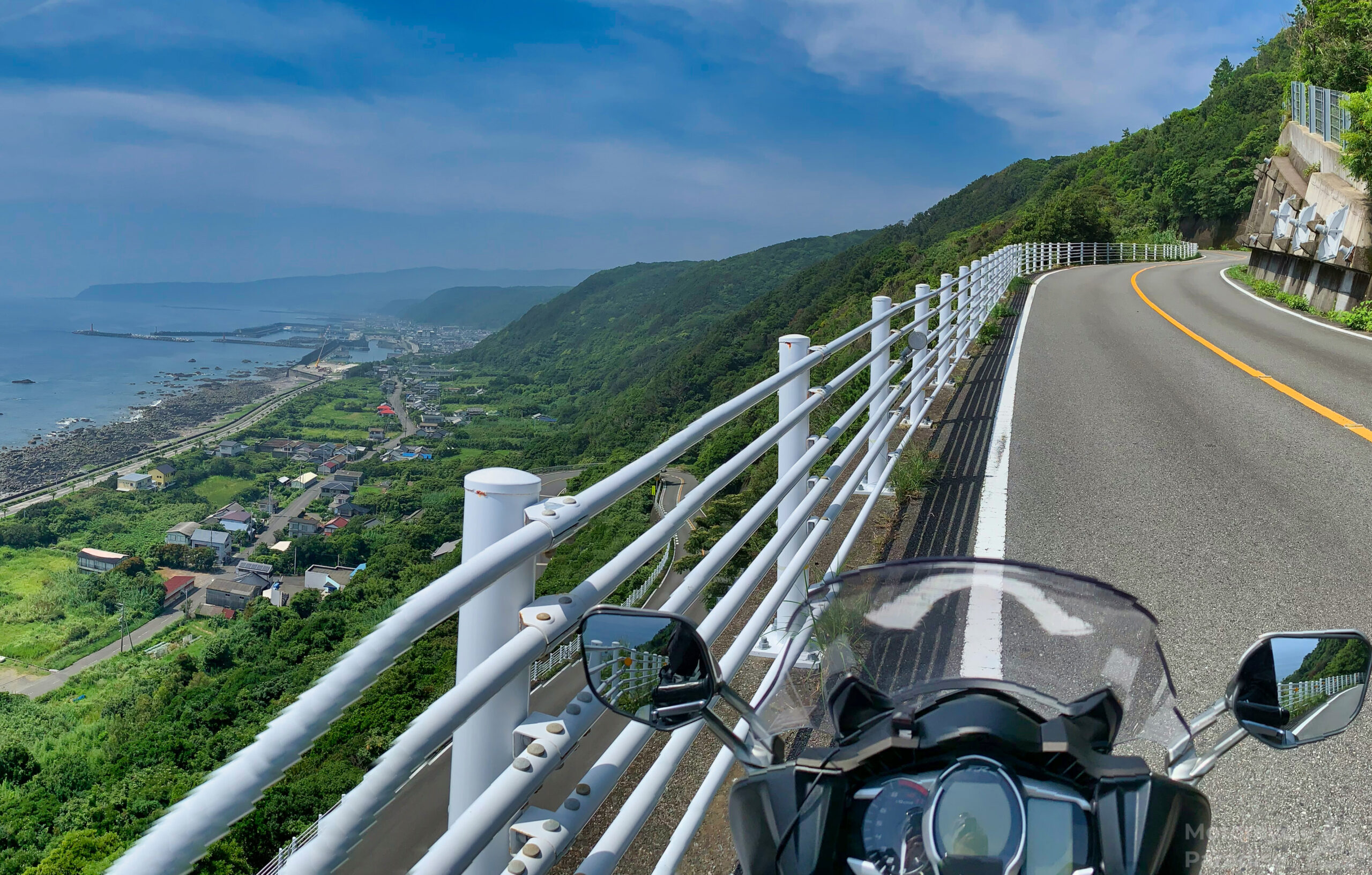 Rounding the cape the Murano Skyline is a fantastic road and the air clearer.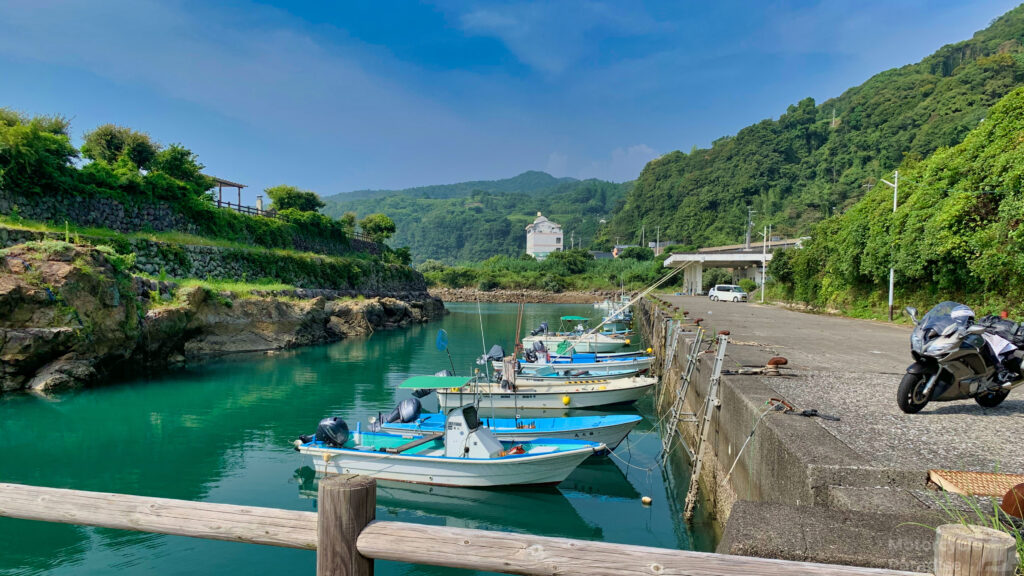 Scorching hot as I hit traffic on the way to Kochi. I want to explore the coast more but the FJR thermo fan baths me in heat at every stop light. I make for the hotel and get under a cold shower.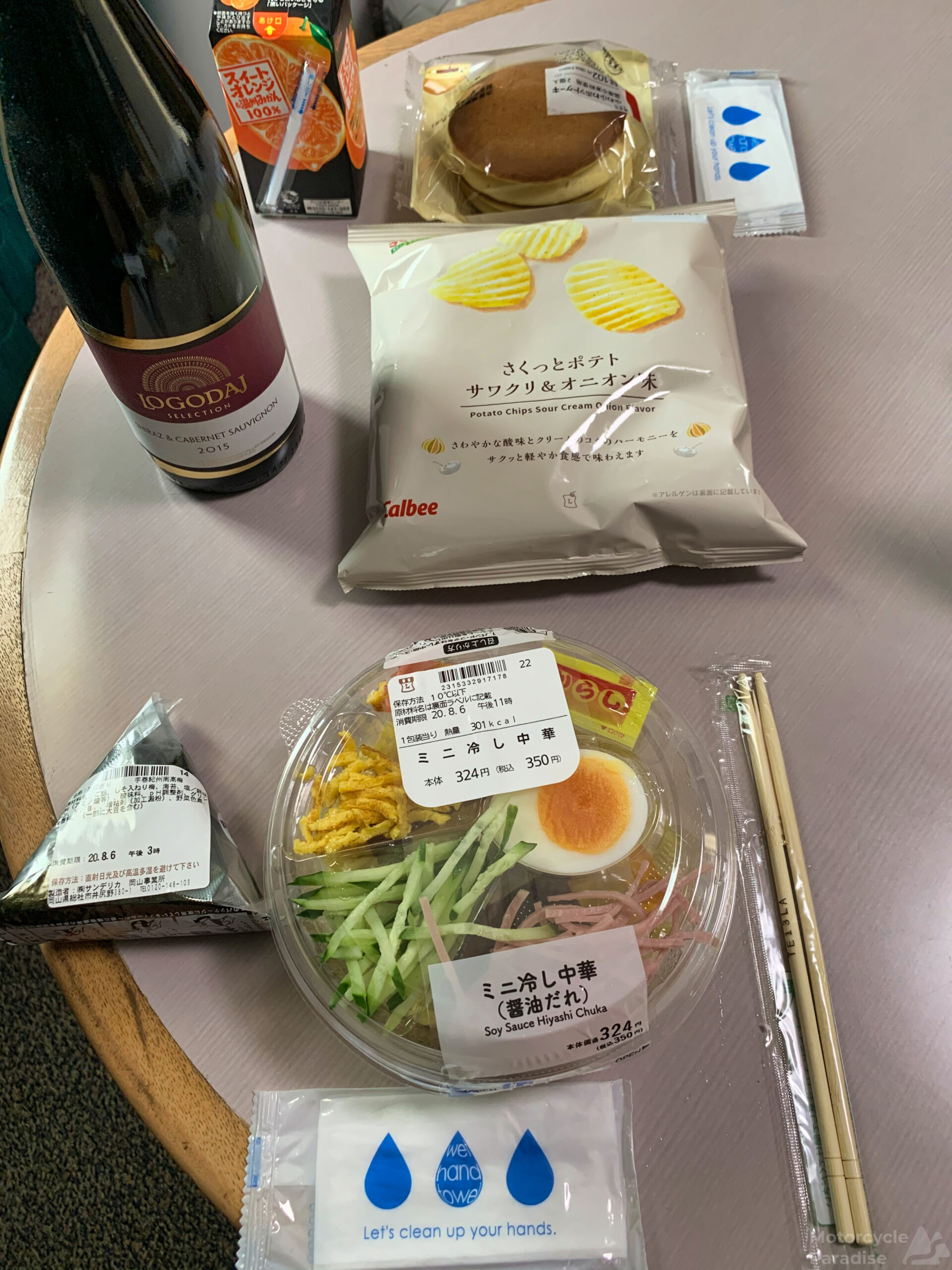 Tonight's dining is courtesy the local convenience store where they are playing an instrumental version of Elton John and Kiki Dee's "Don't go breaking my heart" on high rotation. Japanese summer cold noodles (with citrus soy dipping sauce, English style hot mustard and pickled ginger) and pickled sour plum rice onigiri will do nicely. The luxury on tour continues with some $10 Bulgarian wine for watching the Moto-GP later and breakfast of pancakes and 3 in one coffee mix. This is the life I like best.
End of part one.