This is my sixth motorcycle tour in Thailand which means I will have completed more tours here than in my home country. It's one of my favourite places in the world.
From Myanmar I flew to Chiang Mai and went to Pop's bike rental to sort out a bike. I had planned to rent a Honda CRF250M, the motard version, which is a cheap rental however still recovering from the XT125's narrow hard seat I decided to spoil myself a little and reserved a Honda CB650R. With that sorted time to relax a few days and enjoy the fantastic food.
Setting off on a fine morning I knew my way out of town so never initially noticed my GPS was unable to plot the route for today. One of the many things I enjoy in Thailand is their coffee culture so it was no problems to find a nice cafe and get online with a quality coffee. I thought it must be a map error because I had checked all the routes in Japan. But despite downloading the OSM map again and swapping to another SD card it was no good. OK today I try using the phone to navi.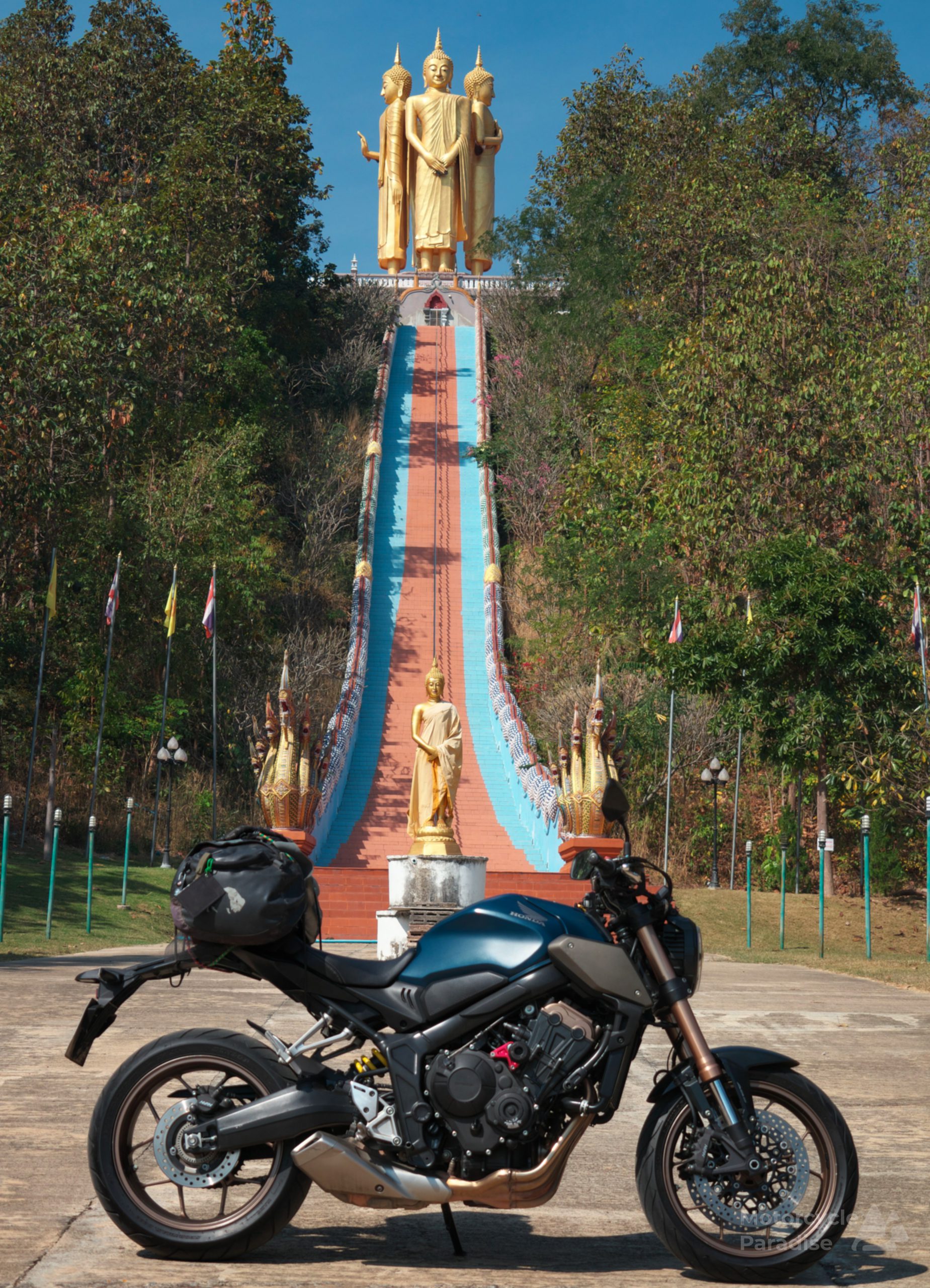 First up I detour a little to visit a temple that I read about via Motogirl in Thailand and make a few adjustments to the luggage to give myself little more room as it is a rather compact machine this CB650R. I soon abandon using the phone for navigating. As I have always noted, I can't see phone screen in bright daylight, cannot operate with gloves which is mute point as cannot see the tiny high res graphics unless I put on my glasses.
Once back on the main road I can more or less navigate just by occasionally checking map. You could tour here without GPS, my mate did just that, but navigation means you can focus on the road conditions and thus be safer.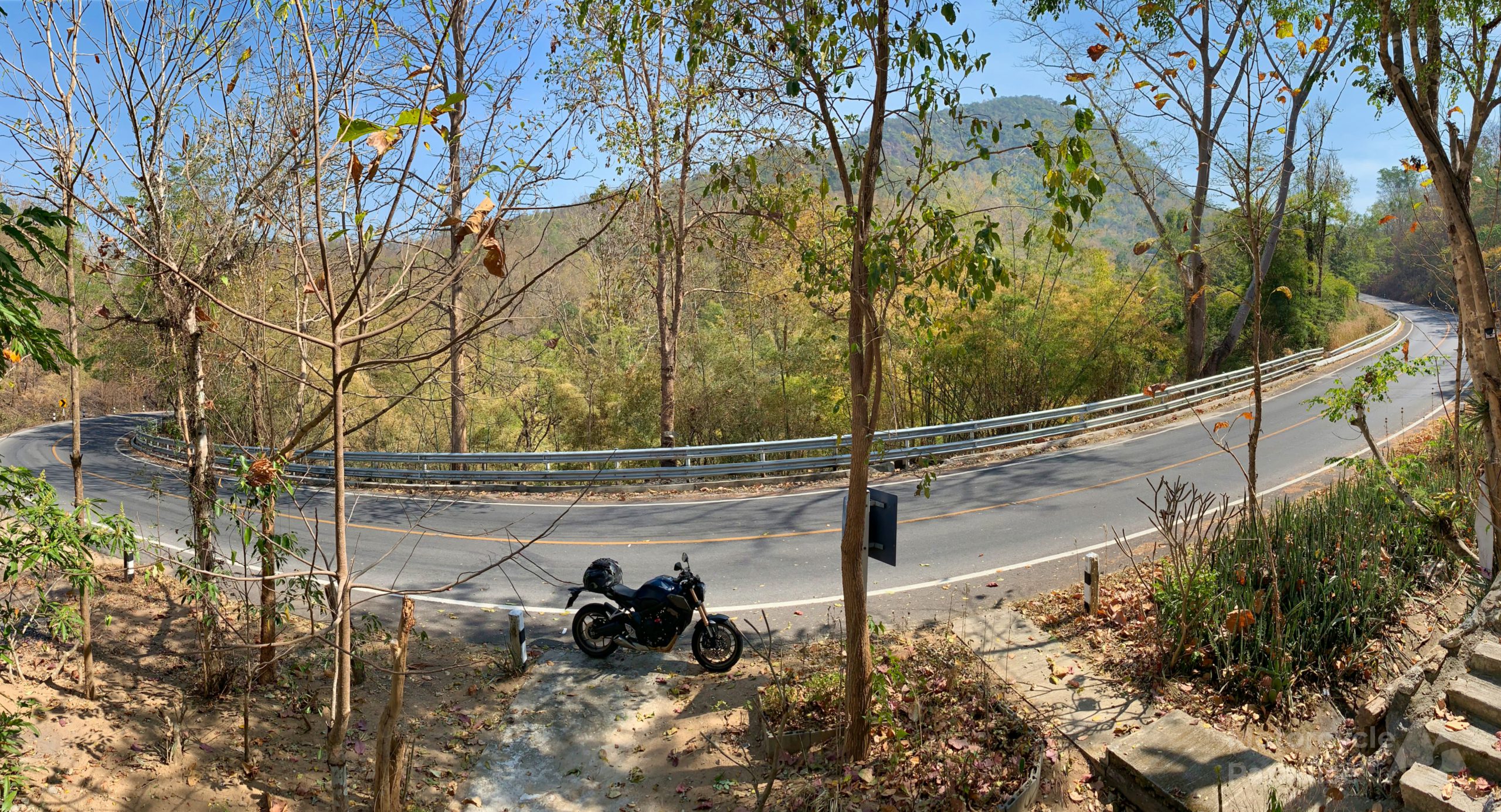 I am riding route 1184 south not expecting much but forgetting that in Northern Thailand it's almost impossible to find a bad road.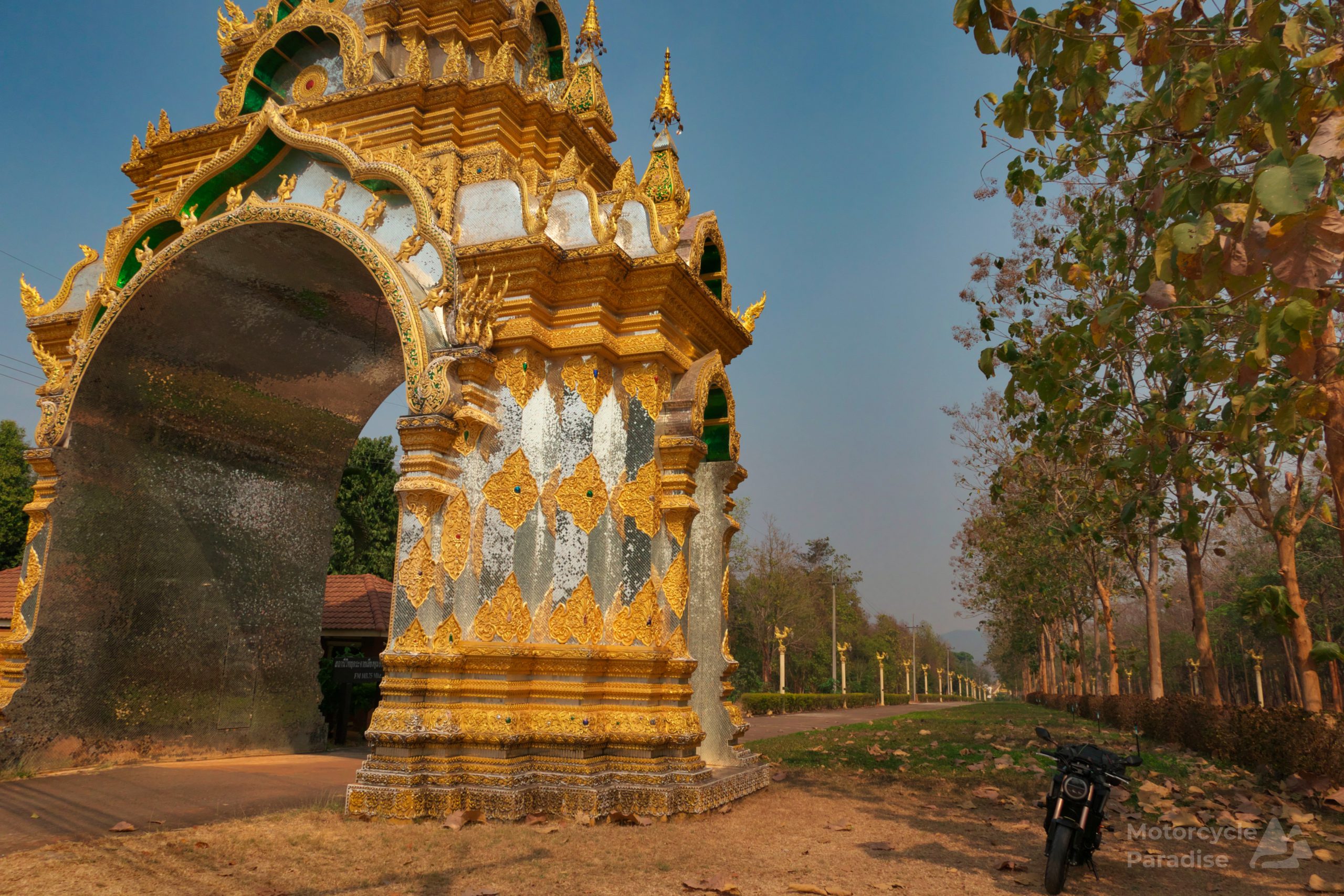 I'm not usually stopping at temples in Thailand but such a grand entrance lured me in for a look.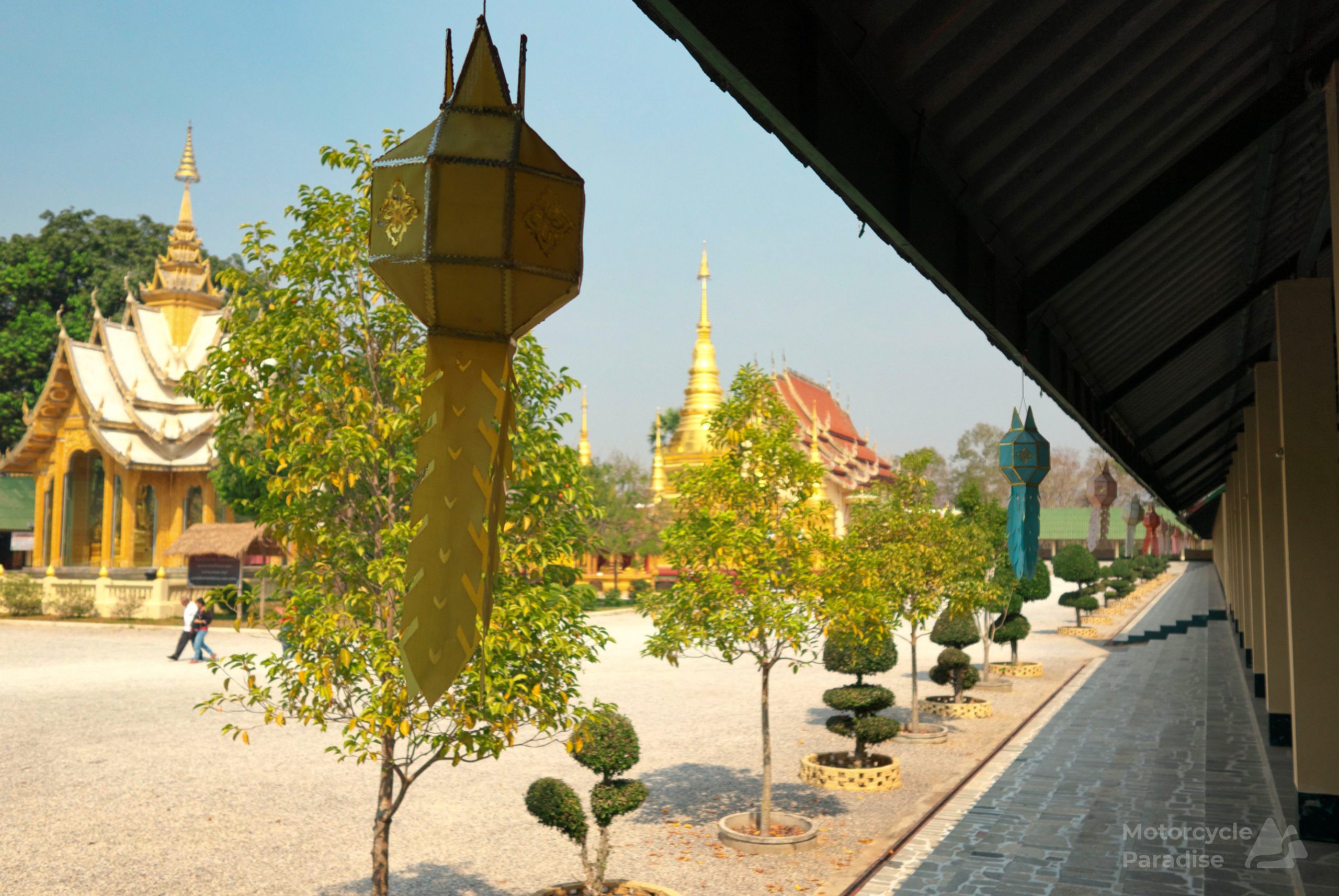 I enjoy further nice curves on part of route 106 then going to revisit Sukothai historic old town but I've lost so much time with the GPS thing I decide to make for my hotel as mild days turn baking hot in afternoon this time of year.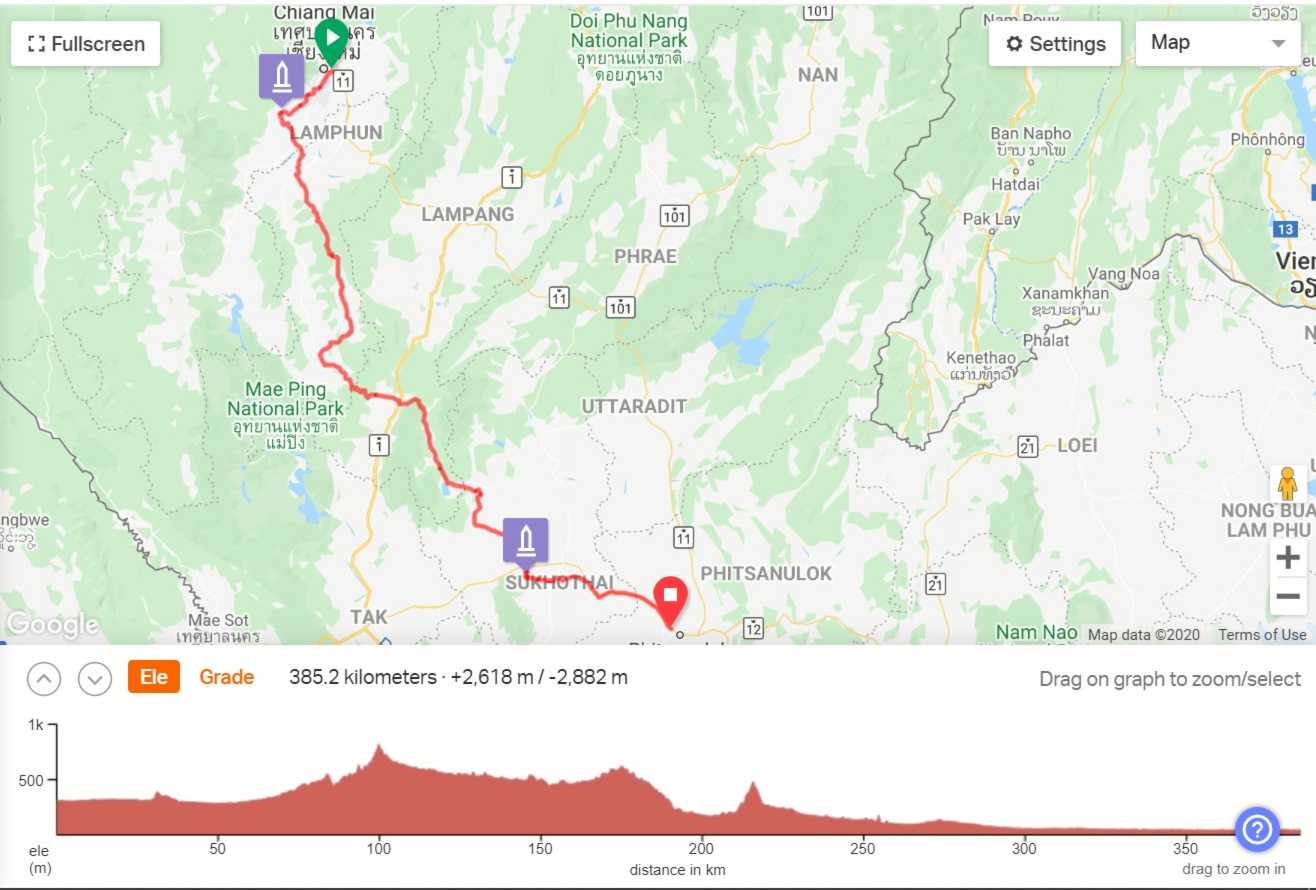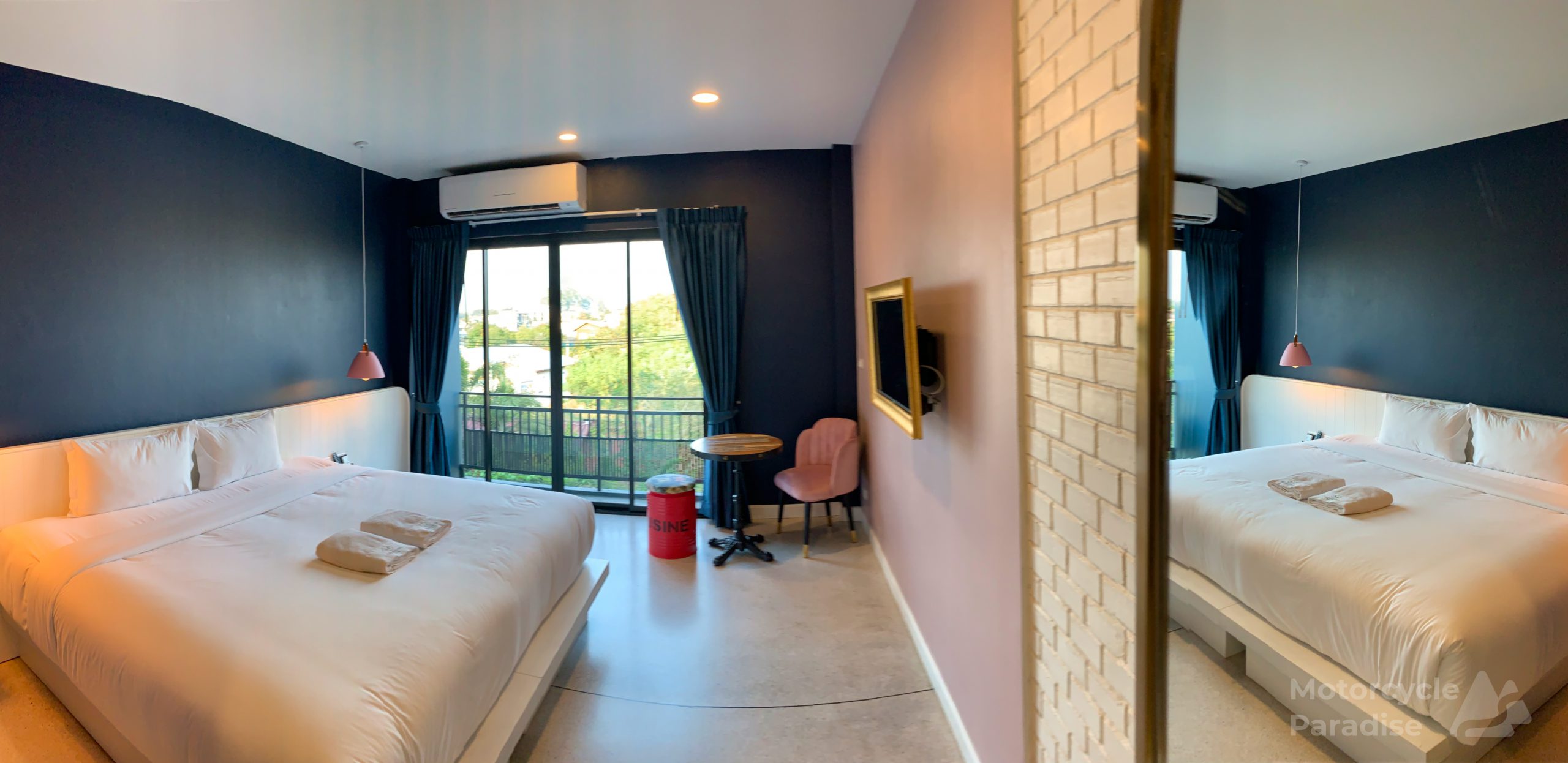 You can still get great accommodation very low price in regional Thailand.
Day two, I have the 12 year old Garmin working. A 'factory reset' fixed it. I have the legendary route 12 this morning and in a first for me I have a sporty bike instead of the dull CB500X I usually am mounted on here. Feeling excited as I leave the hotel, like some young man. Motorcycles will do that.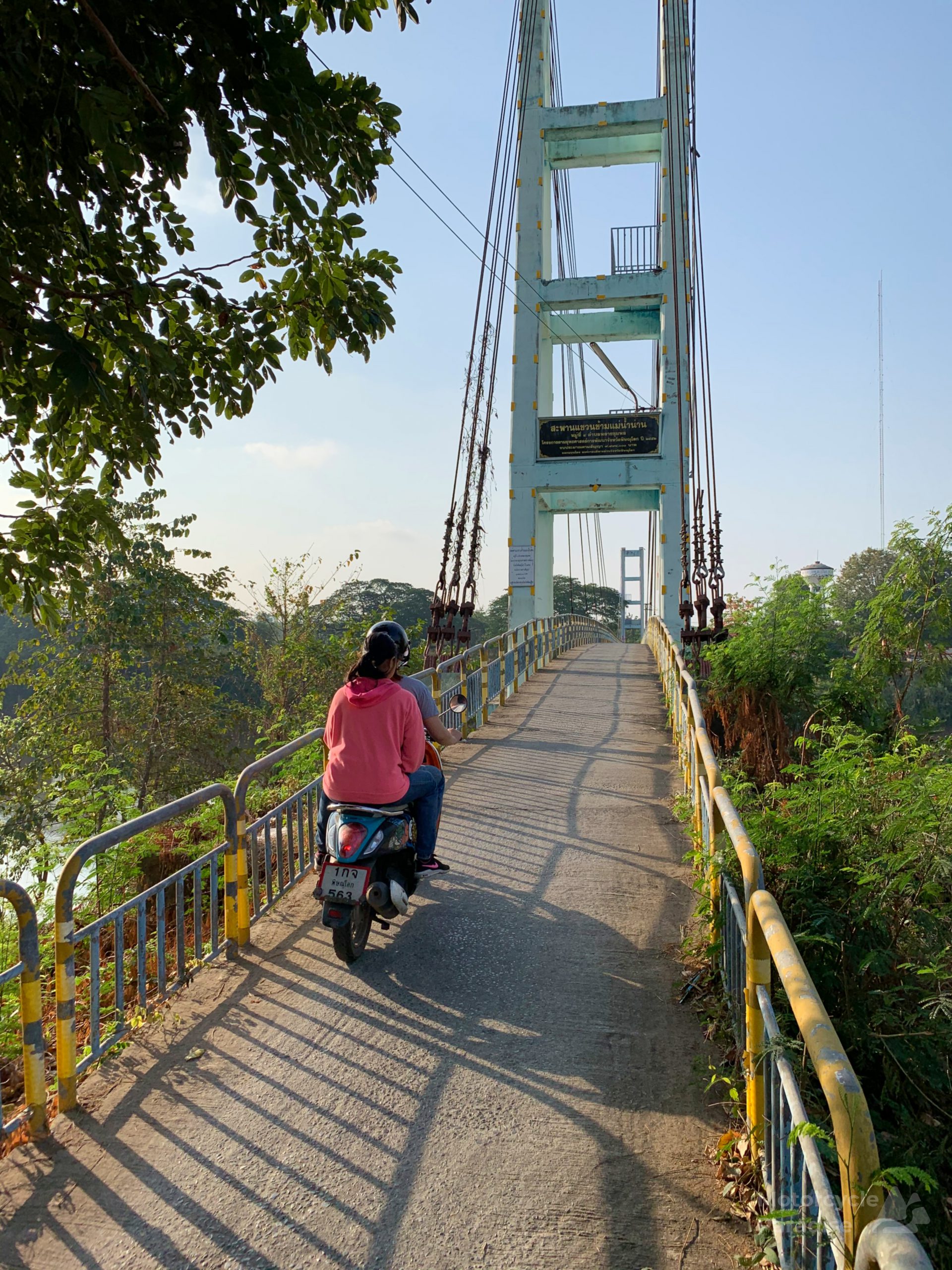 I need a drone to capture many of the great roads here and Japan. Route 12 is for a good portion a four lane highway but a continuous series of sweeping bends with many changes of elevation. Australians think like Burrinbah range but this goes for ages. You can't imagine how good unless you have visited.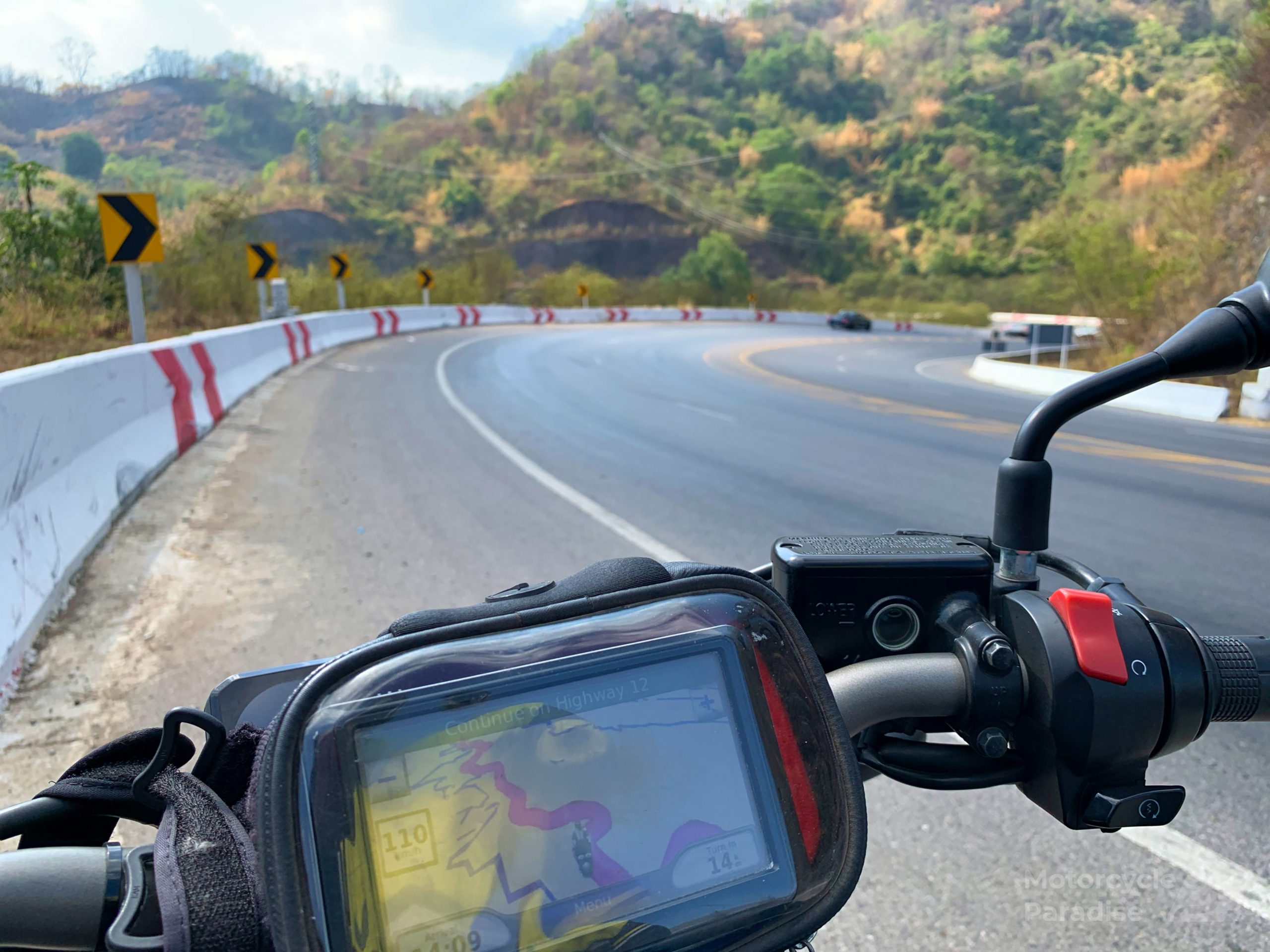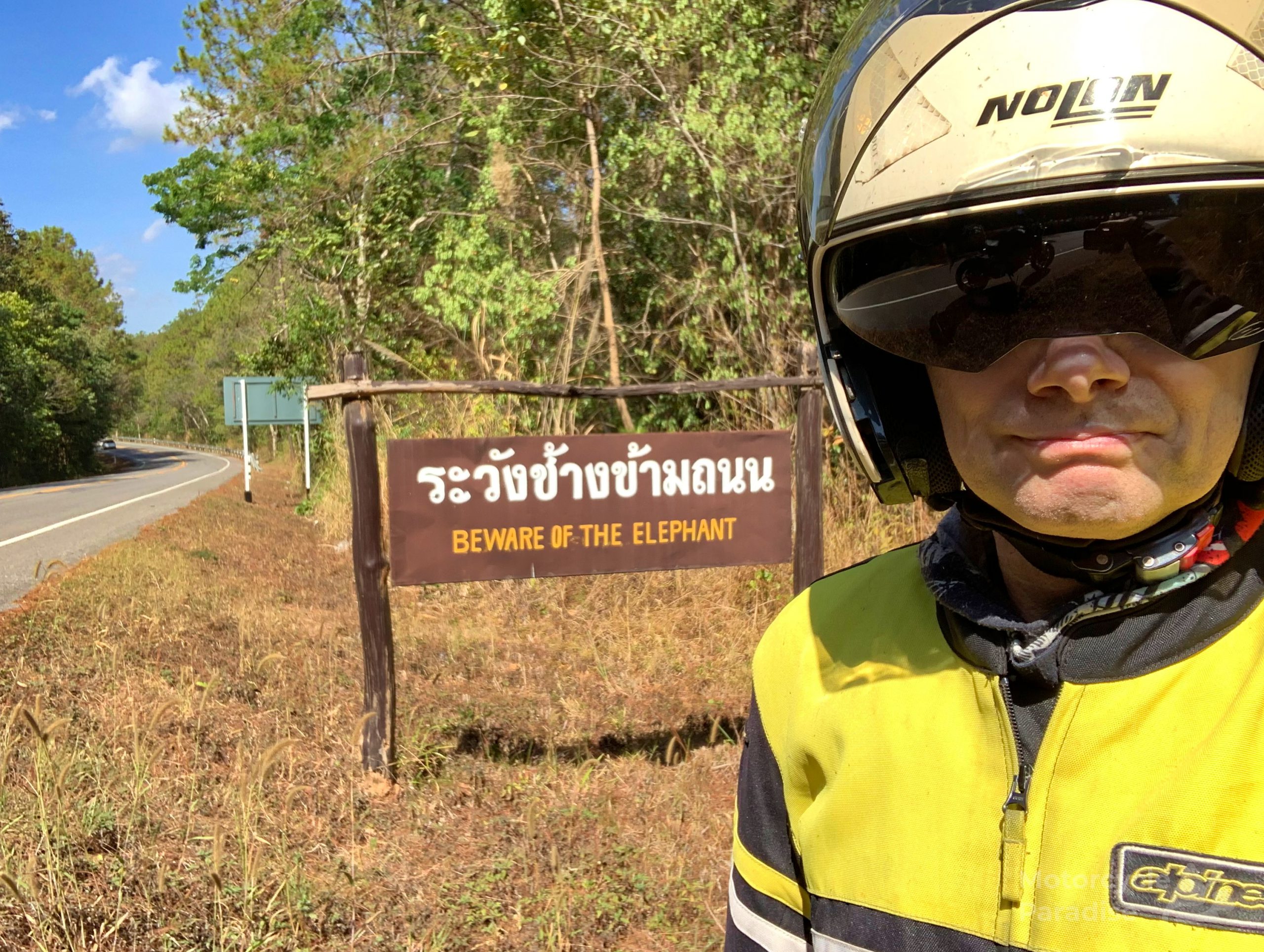 The forested section then drops to two lanes but is a series of beautifully surveyed curves and again of significant length.
From here I am making my way north on new to me routes 2216 and 2016 not sure what I will encounter but I am presented with more beautiful riding roads with endless curves.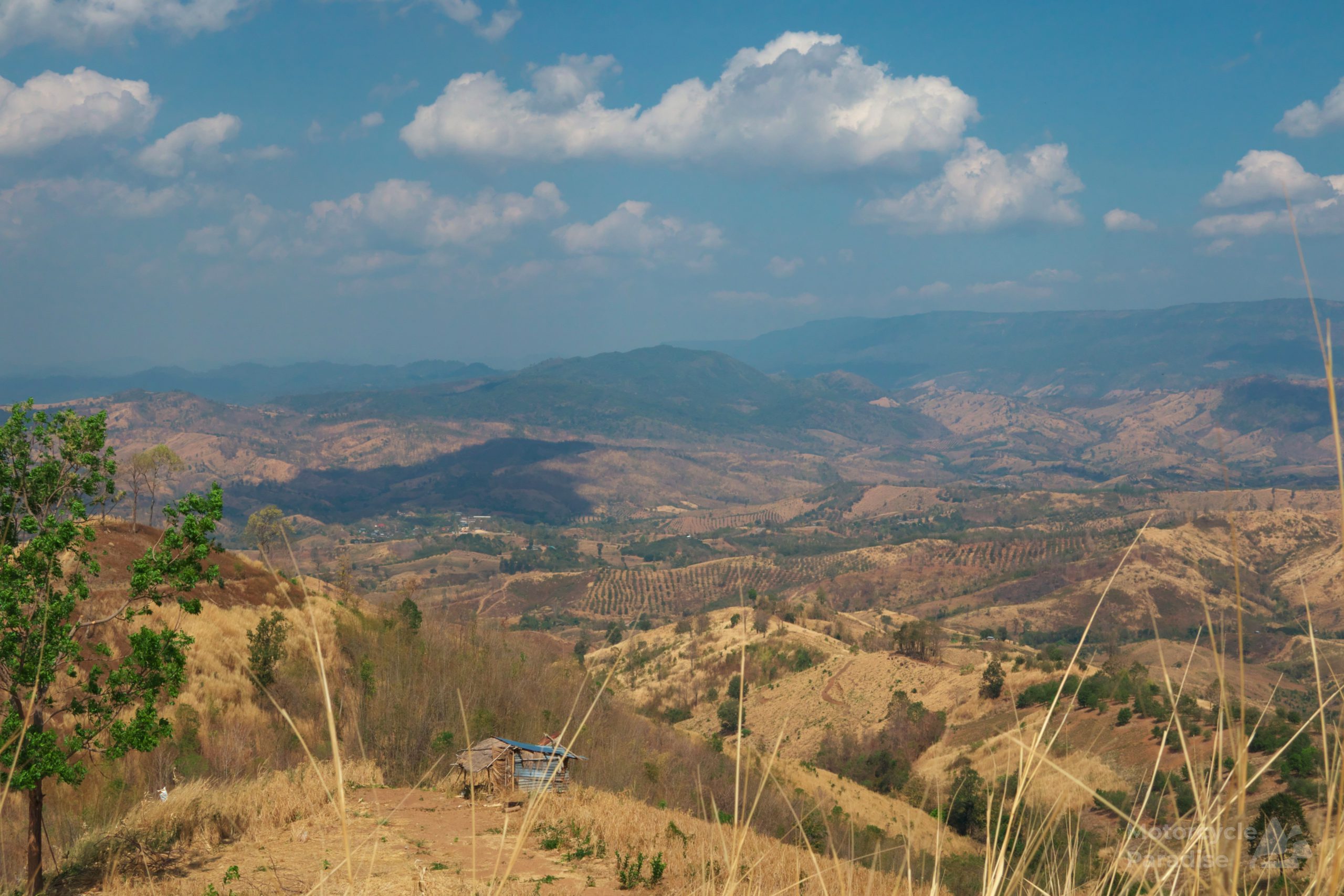 It's very dry and the landscape is a pale straw brown which reminds me a little of home.
Not sure why but again I find myself well behind schedule so reluctantly skip visiting Phu Pa Poh viewpoint, which is known locally as the Mt Fuji of Thailand.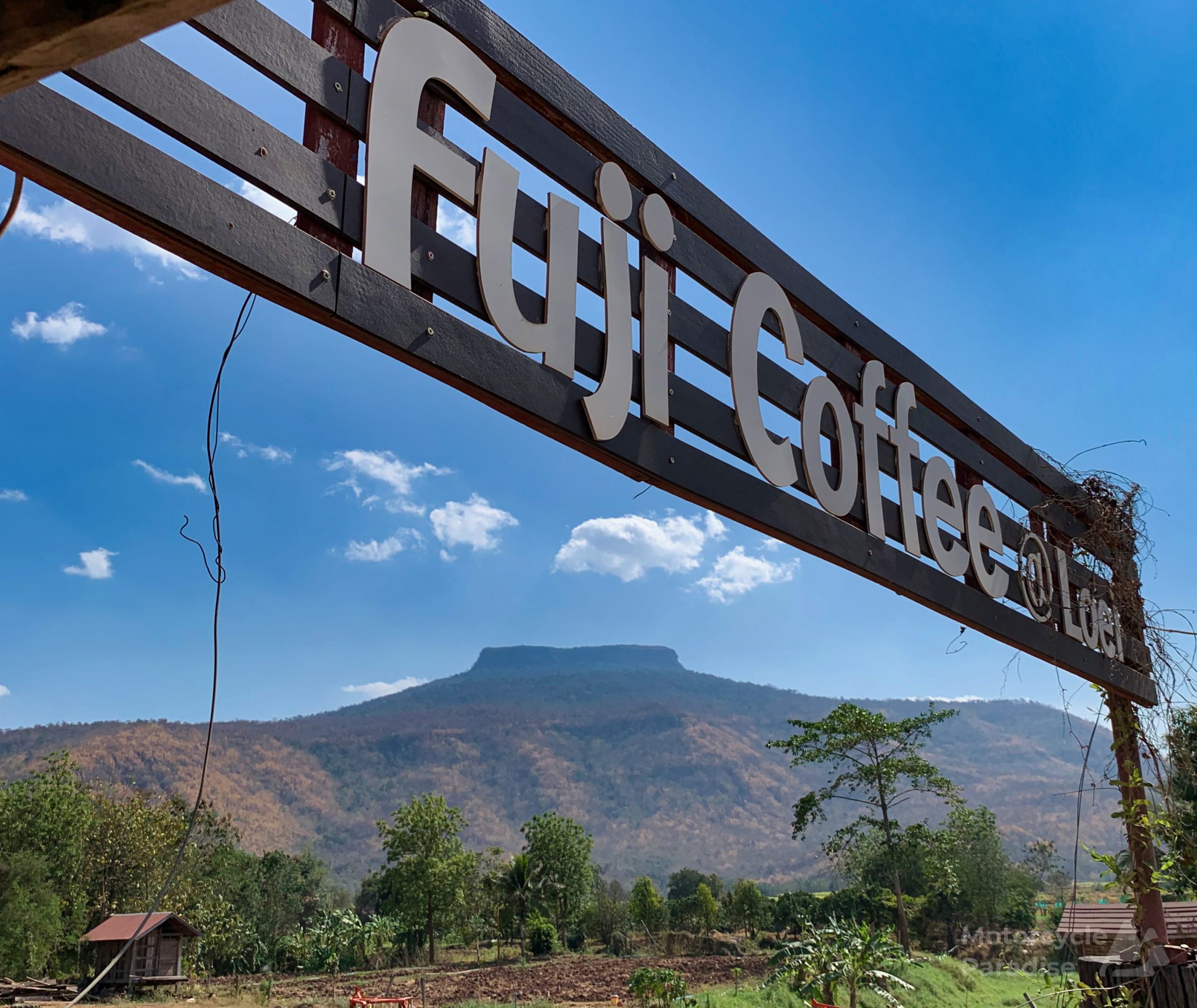 You have to view it from other side I am told by staff at this rural coffee shop. Apparently there it has very conical appearance, but they confirm its about an hour extra ride so I'll leave that for another time.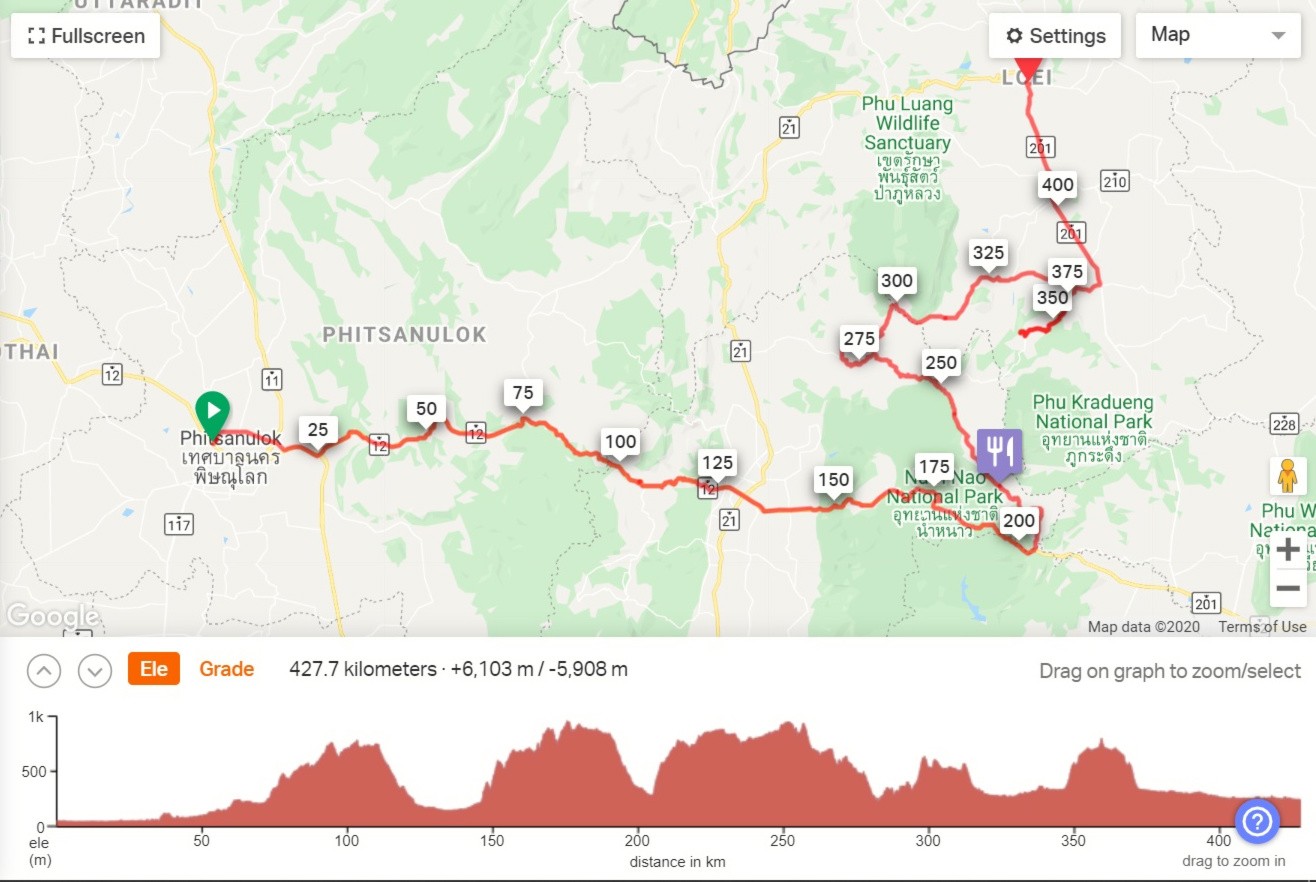 Day three my plan is a loop up to the Laos border. Alas I am a little unwell and it is cold gloomy weather. But after an hour or so I decide I will give it a go even if I have to turn back. I follow some advice to try probiotics drink to quell my queasiness.
Not sure if that worked or not but I felt well enough to continue and by sheer luck the late start meant that my arrival coincided with the sun breaking through giving me a beautiful view of the Mekong across to Laos.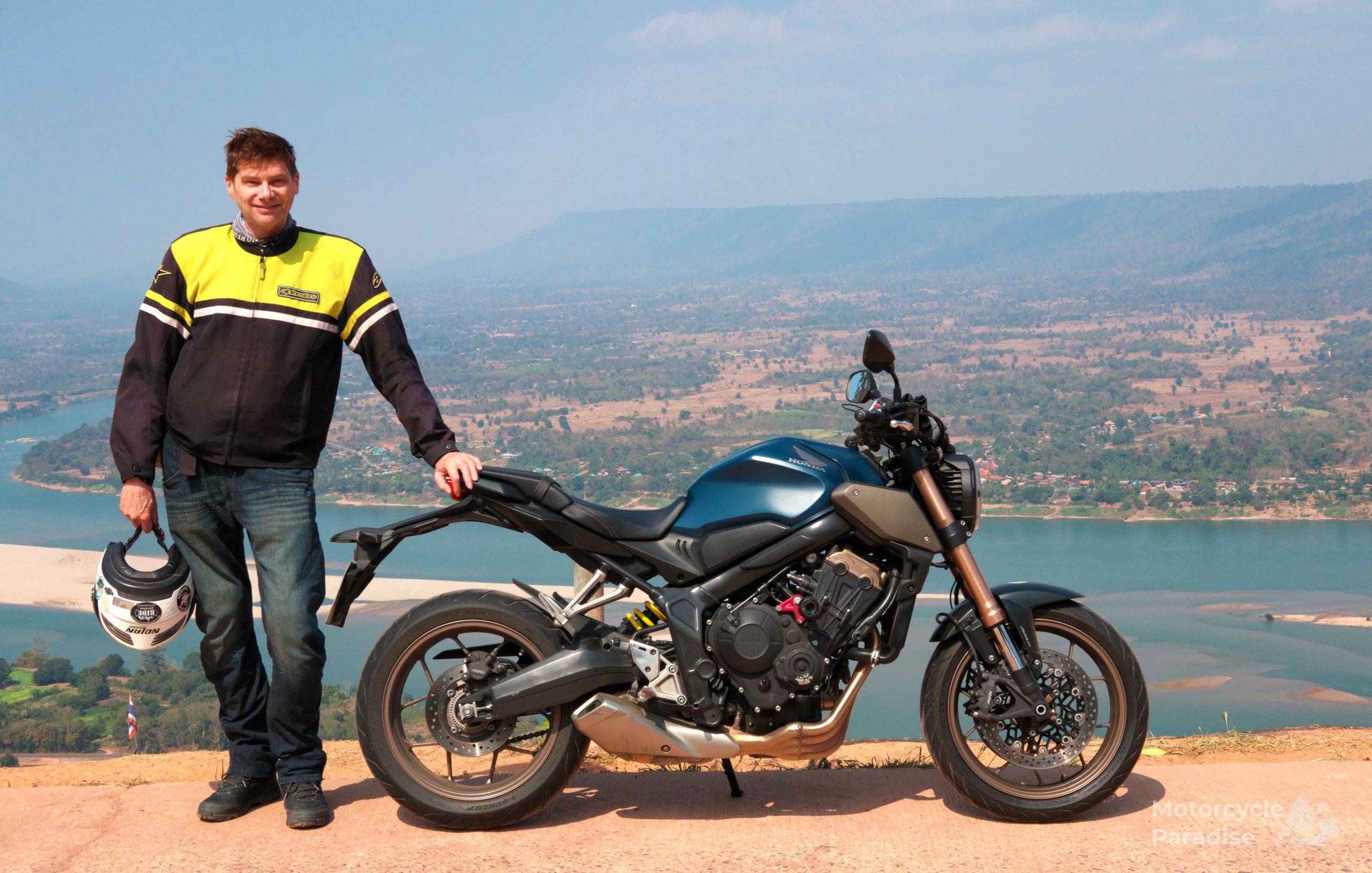 There is a temple further up this road with a glass walkway viewpoint which was my actual target today, but I like this photo better.
Riding along the Mekong this afternoon was very pleasant, the sun remained but it did not heat up too much and the road is very enjoyable.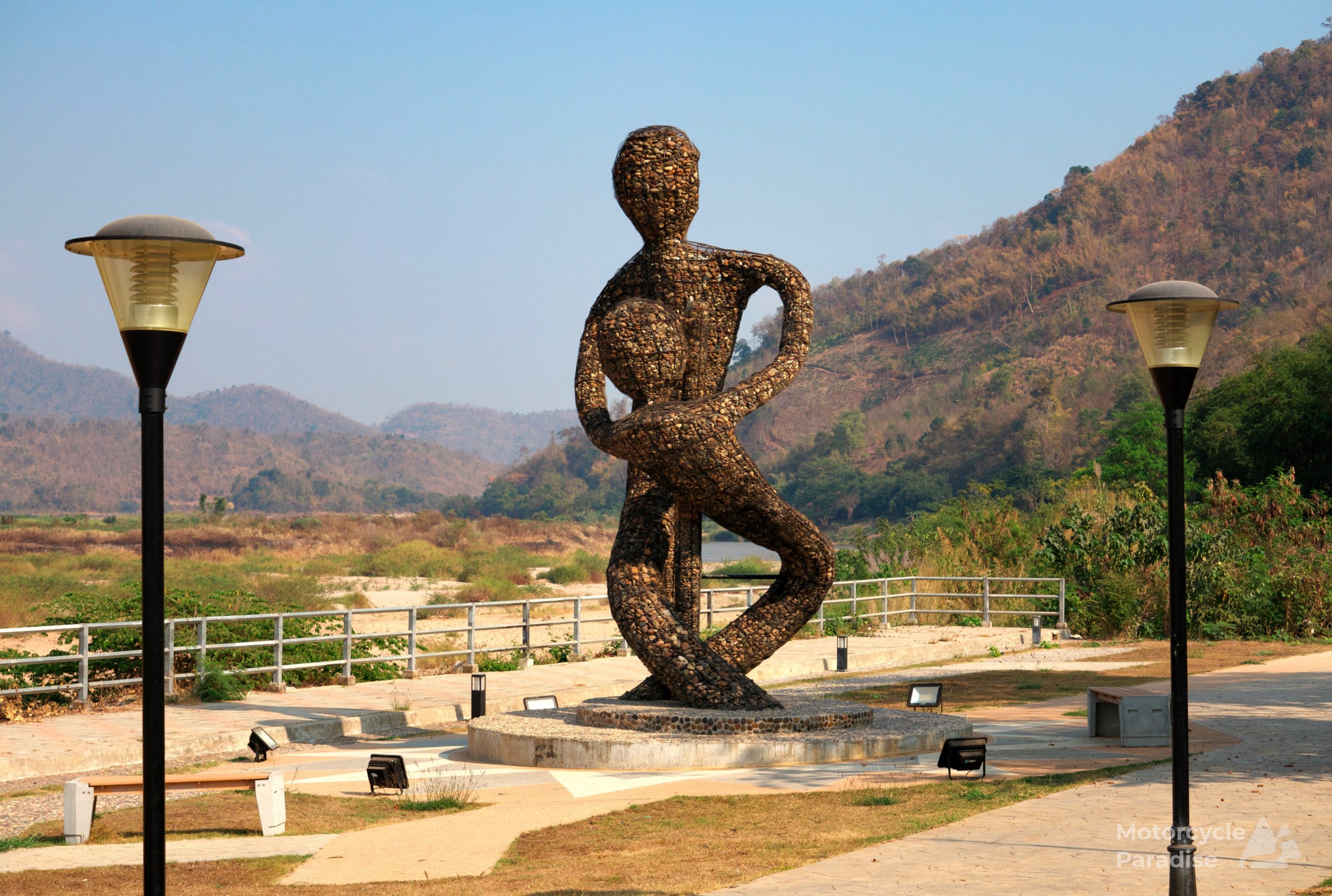 They are building parks and a very long bikeway along the river from Chiang Khan with many sculptures, going to be quite something in future. I never knew anything about this area before. This town has an historic walking street and lots of boutique inns along the river. Next time I will stay here.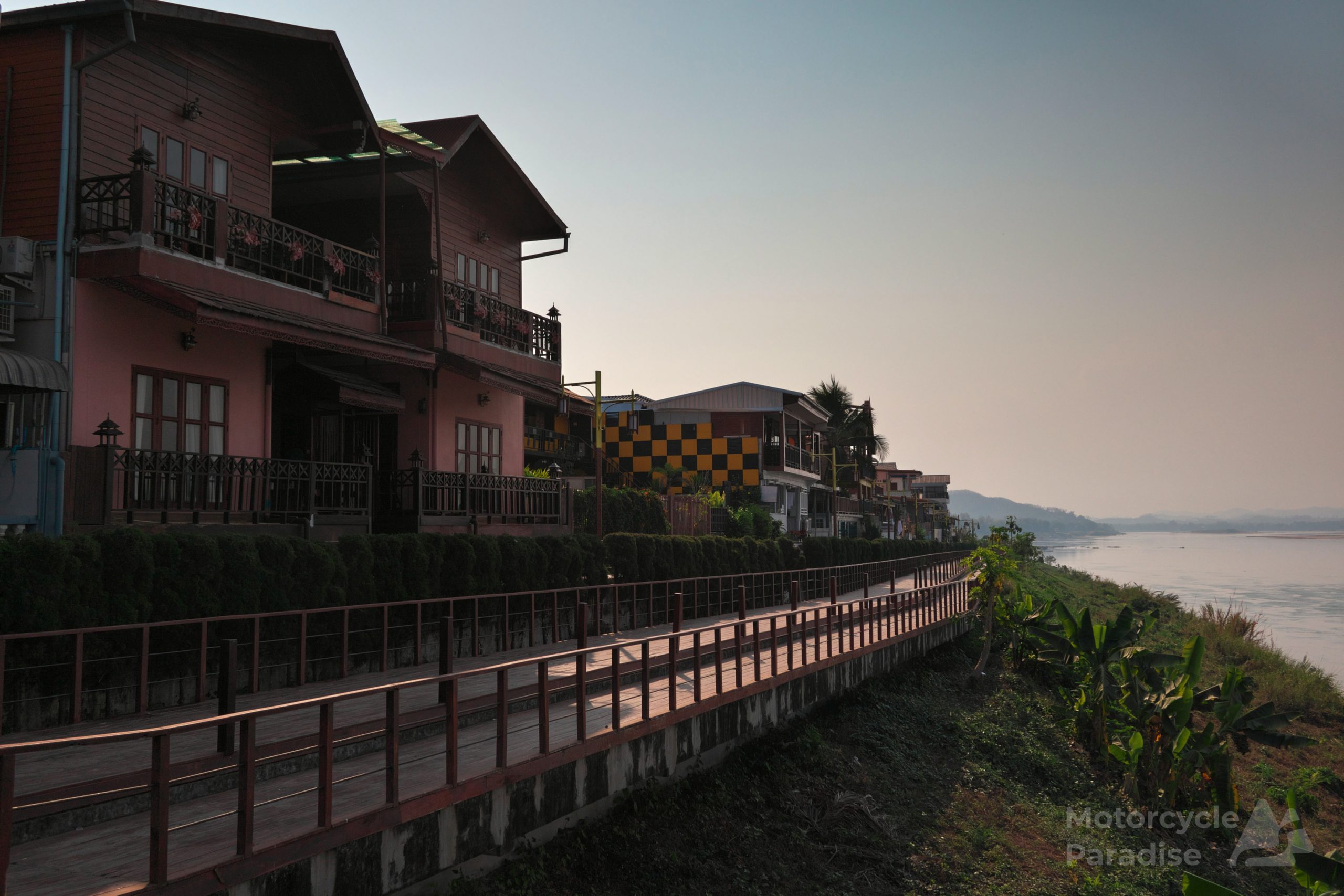 Very glad I made the effort this morning.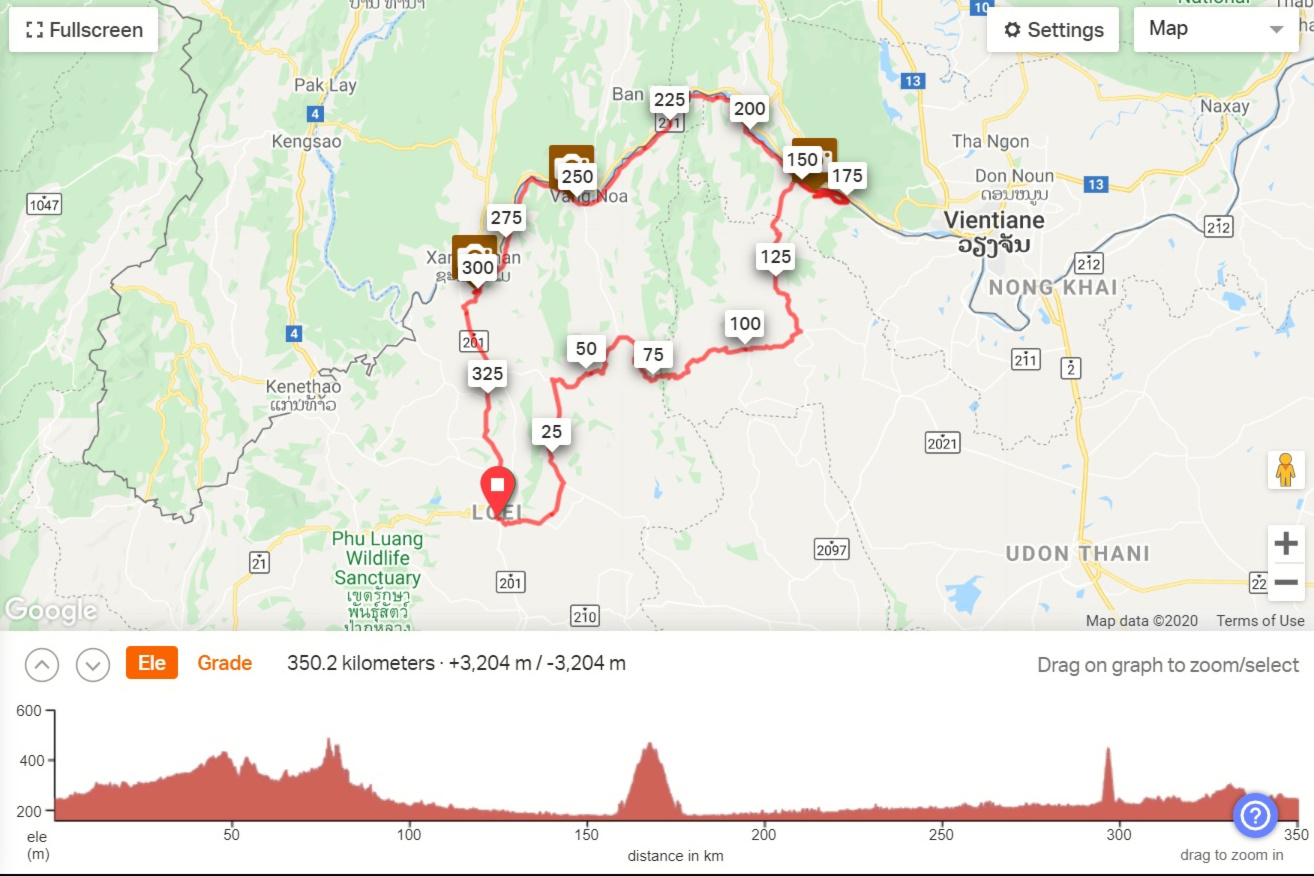 Day four I am riding again along the Laos border and on mostly new to me roads however today I have no doubts that many will be good riding. This afternoon I will finish in Nan.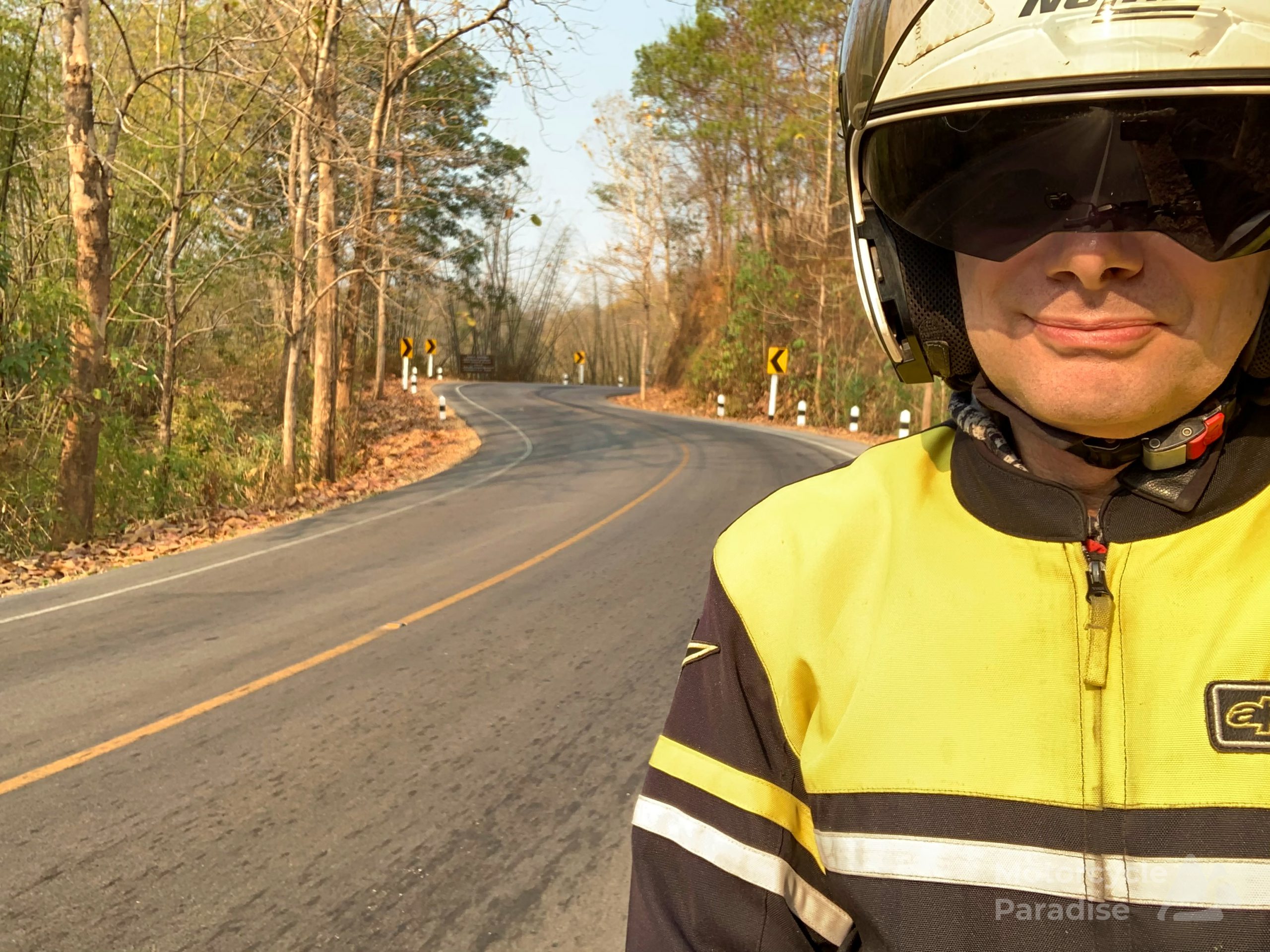 Riding along the border on route 2195 often the road is a mere 20-30 metres from Laos separated by just a small creek.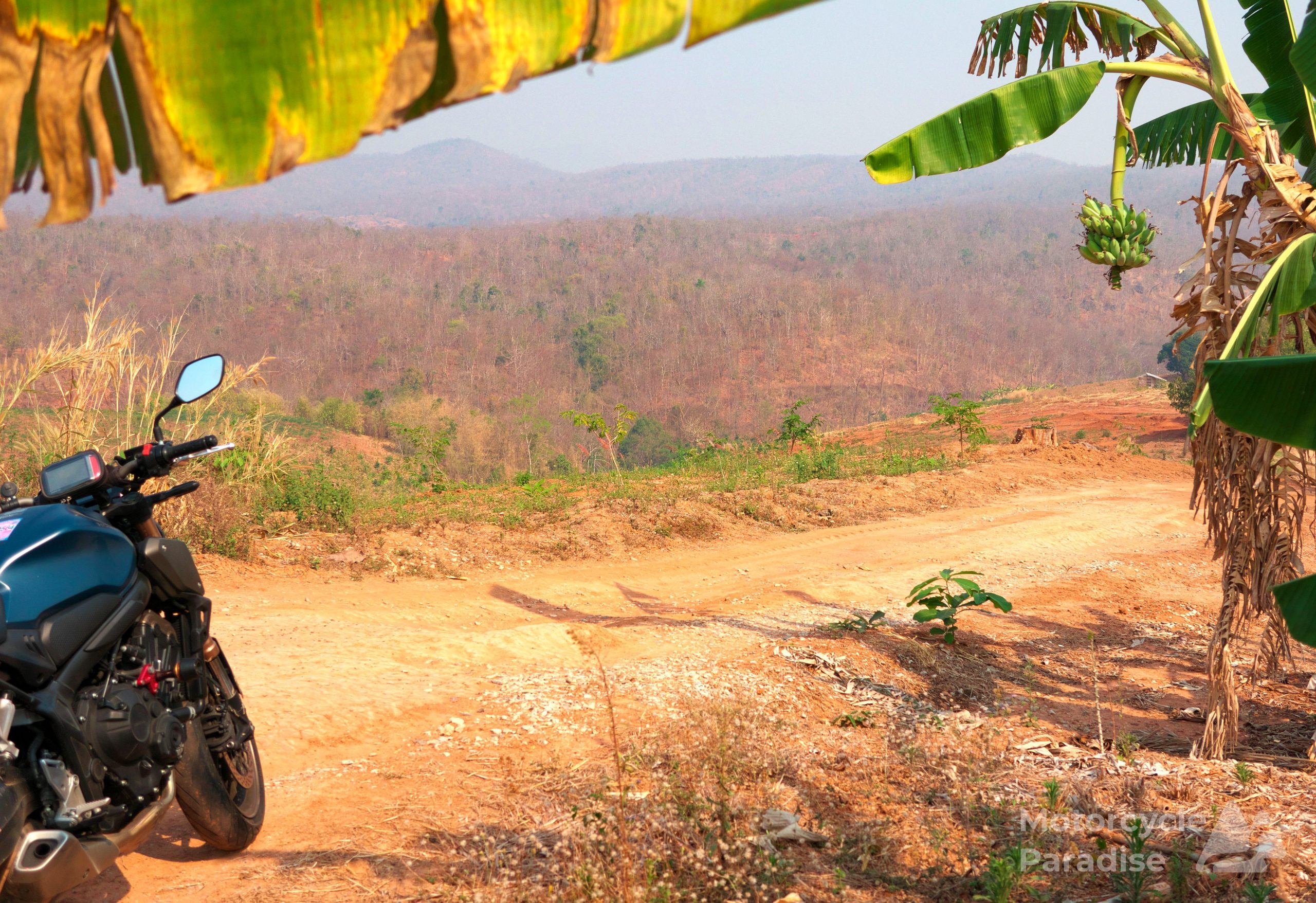 Not always the best scenery, hence the banana prop above on a small rest stop. I guess if there is one weak point to riding Northern Thailand then it is not always the most scenic place. But the roads are epic.
Riding route 1268 through Phu Suan Sai national park I wanted a break from the never ending tight technical corners which were slow going even on the nimble little bike. Only here and Japan are the roads so endless in corners you might wish for a break ha-ha.
I stopped for lunch in Ban Khok and enjoyed mamma's home style pad thai, better taste than any restaurant with soup 40 Baht.
After this I ride route 1080 north. You cannot even see it on the map unless you zoom in close but it's a quality sealed road all the way albeit today post bush fires.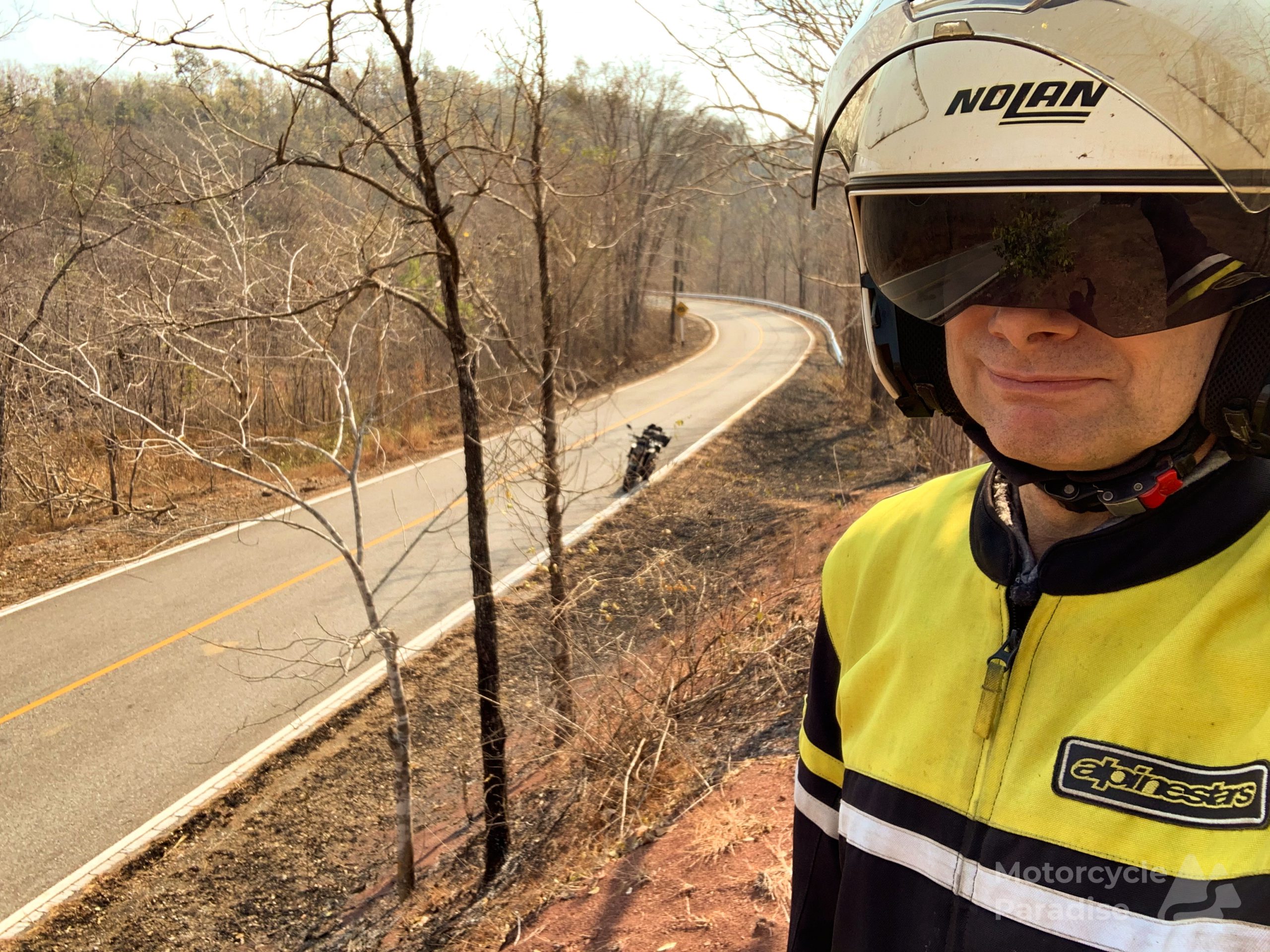 Quite a lot of burnt land on this tour. This road just gets better with some change of elevation and terrific surveying. Then I join the 1243 which is brand new. All these roads have almost no cars only serving a few villages along the border area. Much better than the now busy MHS Loop.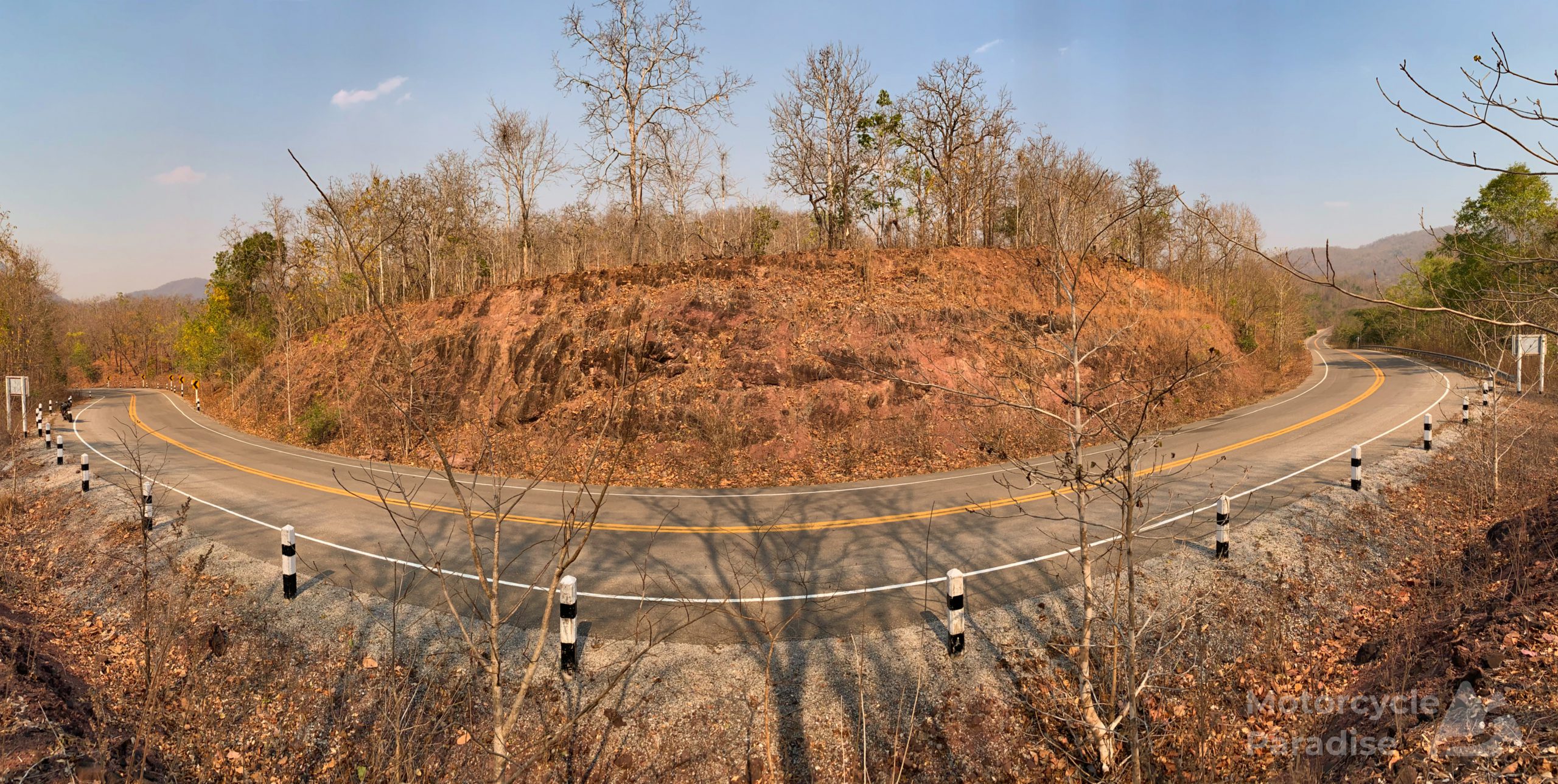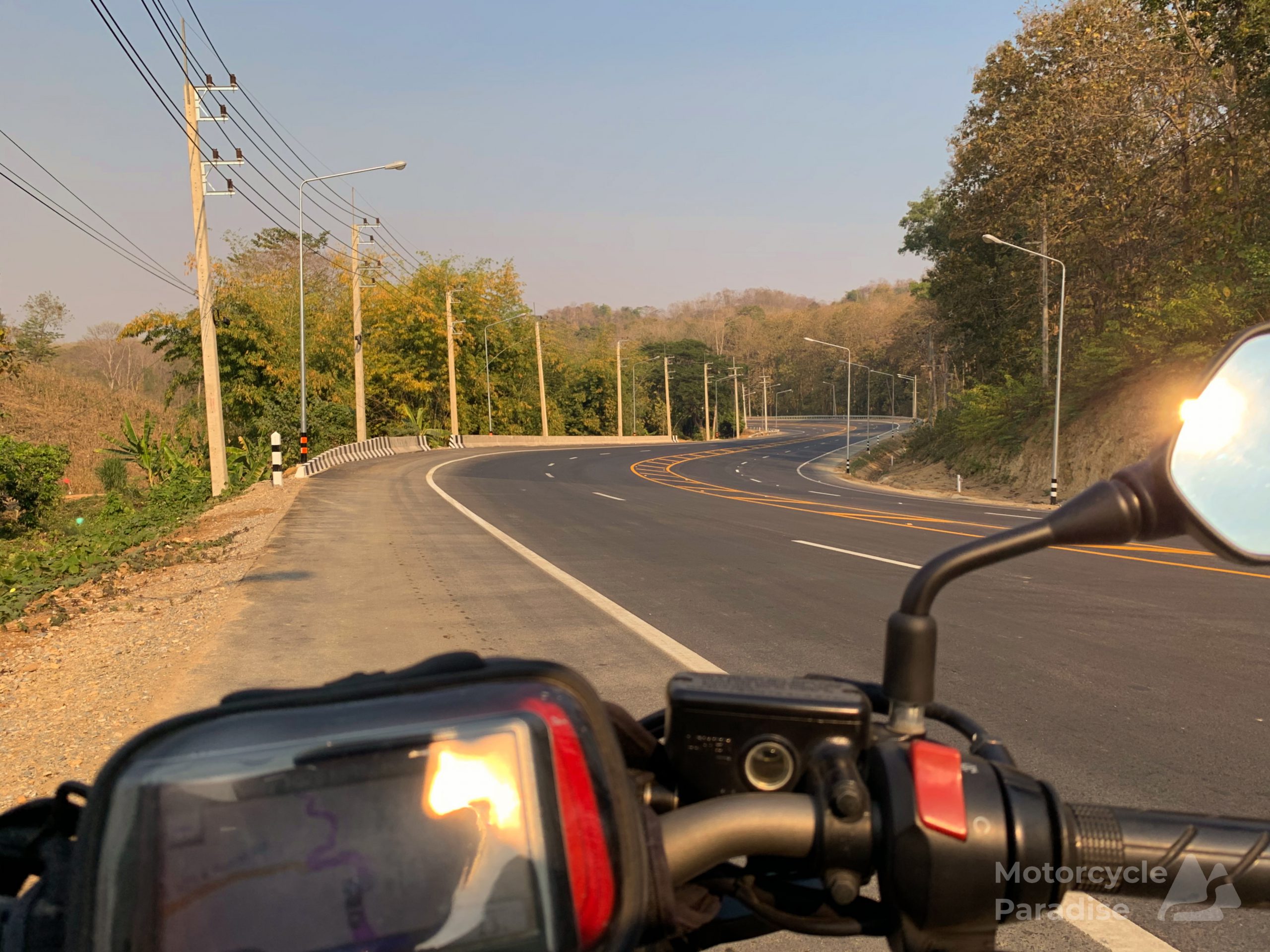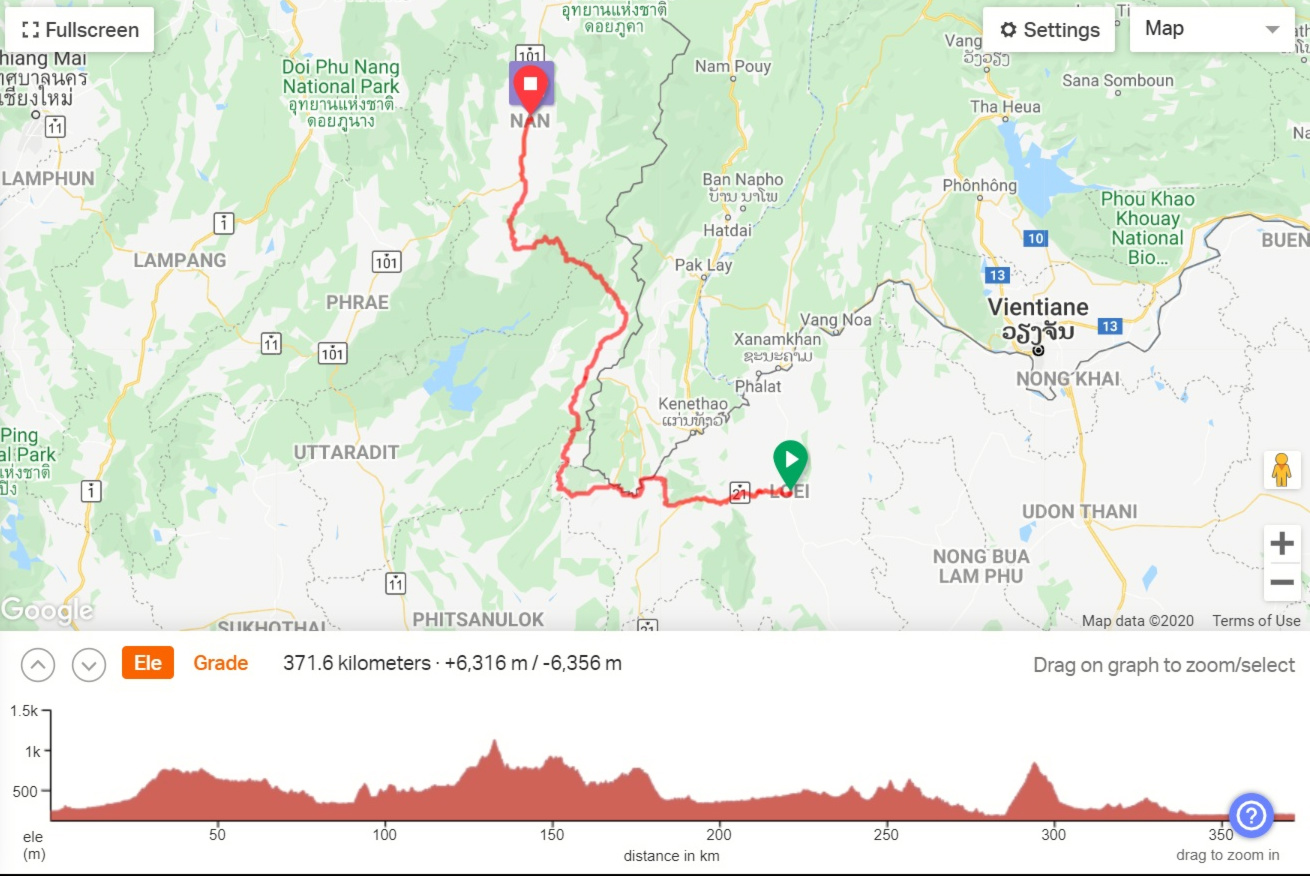 I can never find anywhere to dine in Nan. I should research that more in future. Day five I have two of the most famous roads in Thailand to ride and a fair bit of ground to cover.
I am soon starting on the 1081, a road so amazing if you have never been here then impossible to imagine something with the surveying this has still exists in the world. That's not hyperbole. I've posted lots of images before so will just add a couple as need a drone to fully capture it.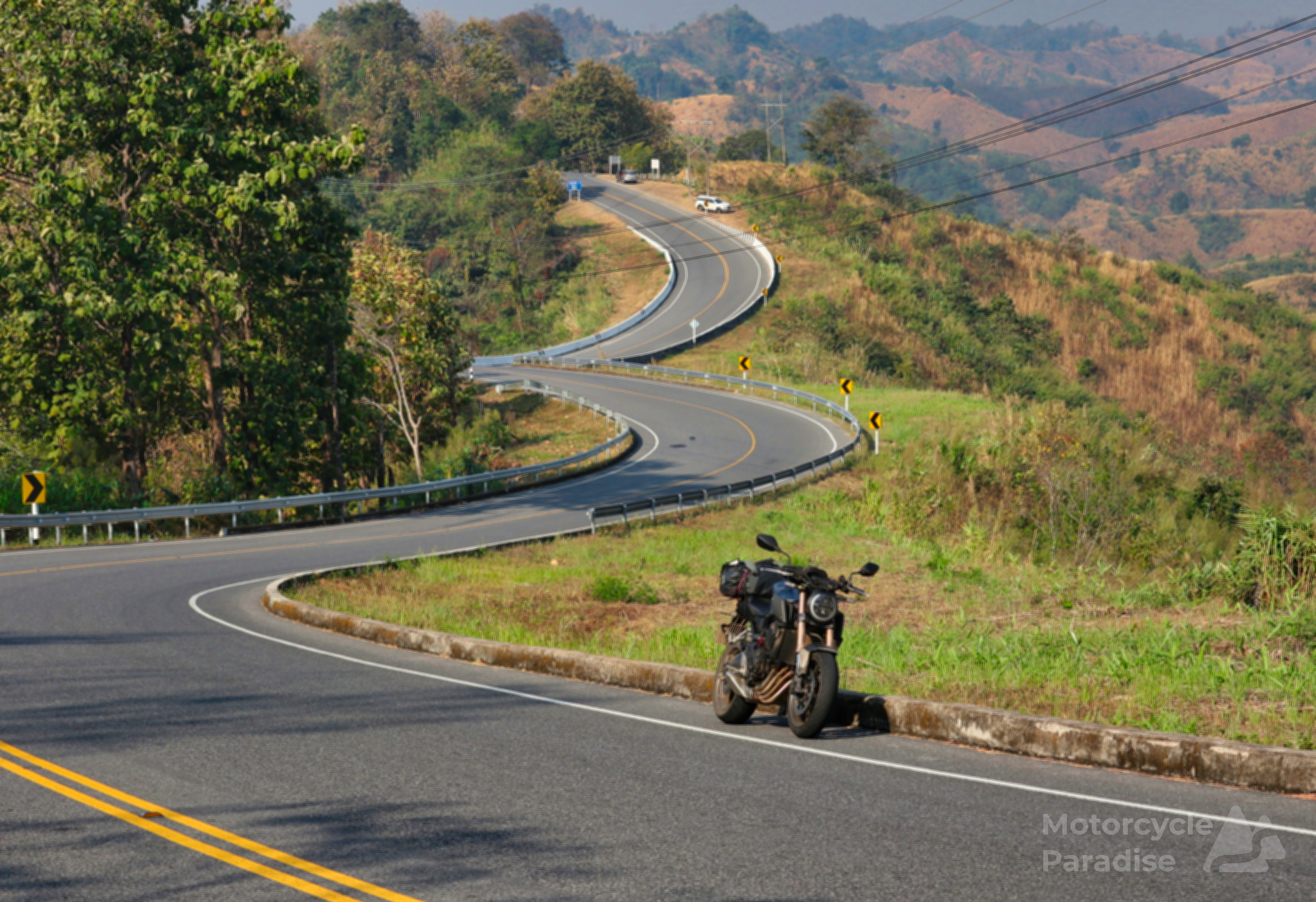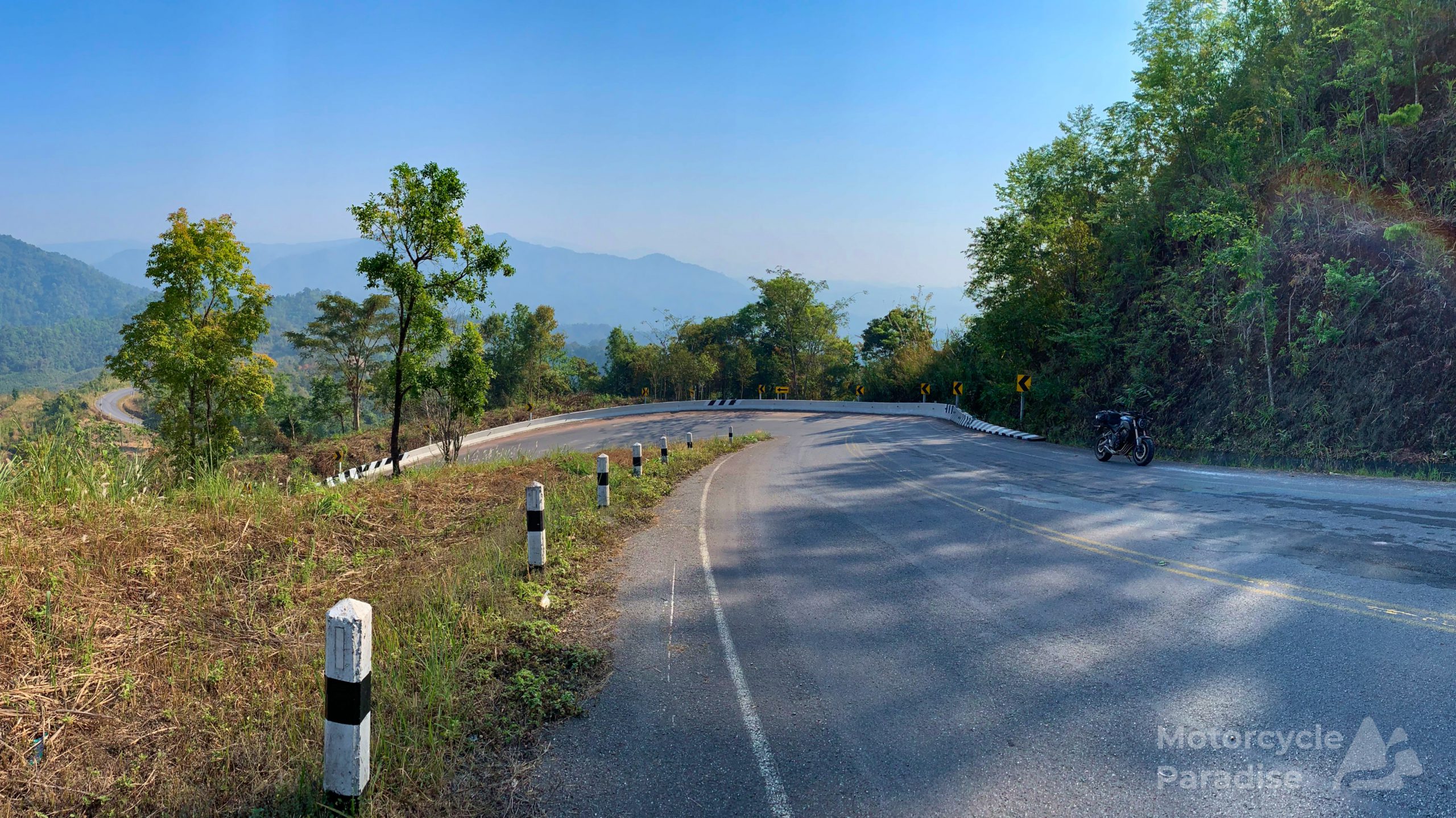 As you can see there is a lot of smoke. I have written before about the problem that hits this region every year of many fires which also makes roads slippery with a fine invisible layer of ash/soot and reduces visibility and causes respiratory problems. The fires already underway in late January this year caught me by surprise.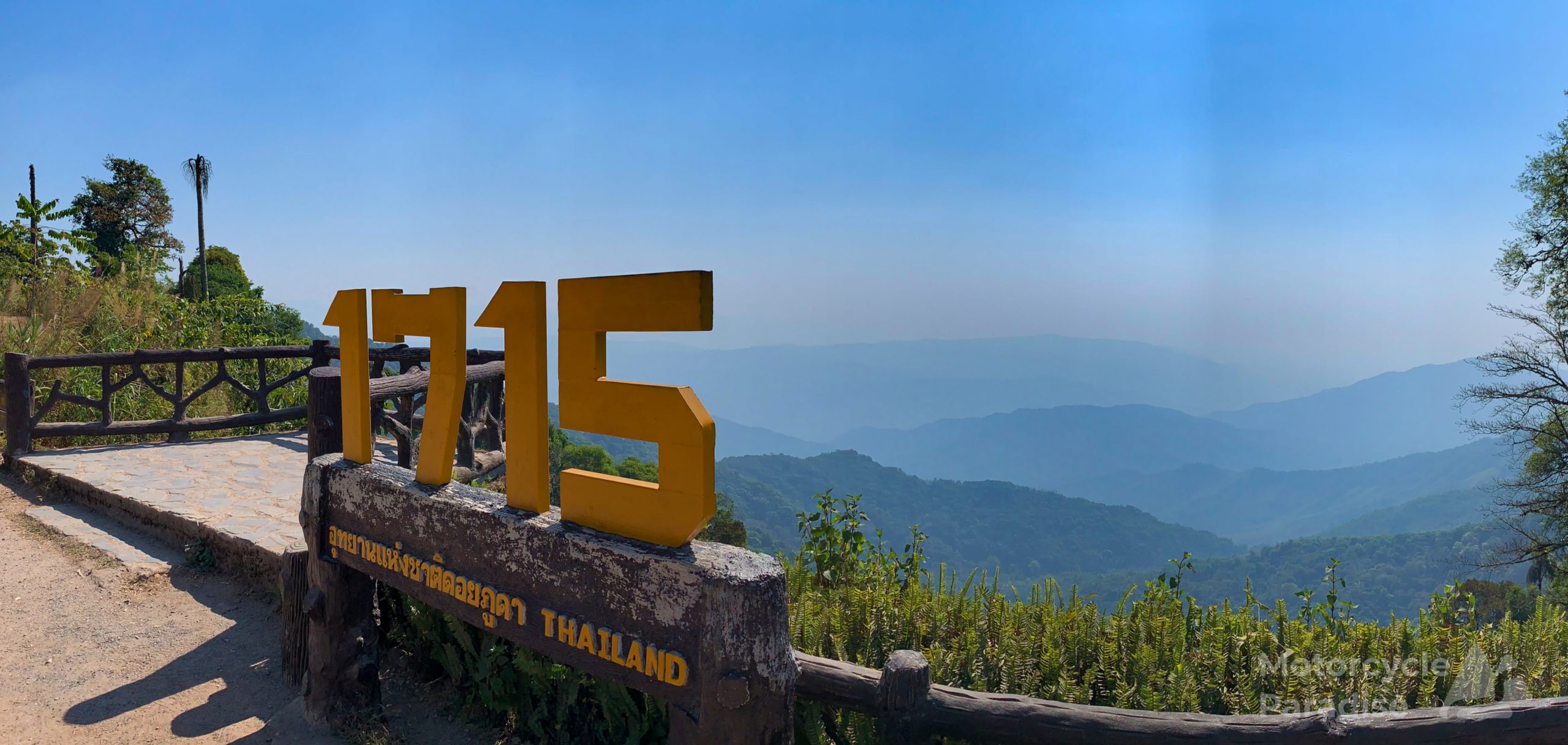 I went exploring for a viewpoint I found on google maps but the road turned into a track which the locals ride but I'm not going to.
Next on this huge day is the 1148, billed the best motorcycle road in Thailand. I have not ridden this for awhile and wondered after the fabulous roads I have been on can this still be number one. It is a hard call and depends on personal taste, the 1148 has an amazing set of bends of every style and it certainly one of the best riding roads I have ridden anywhere in the world even if my photos do not showcase it well this time. (more in my older rides but again, need drone)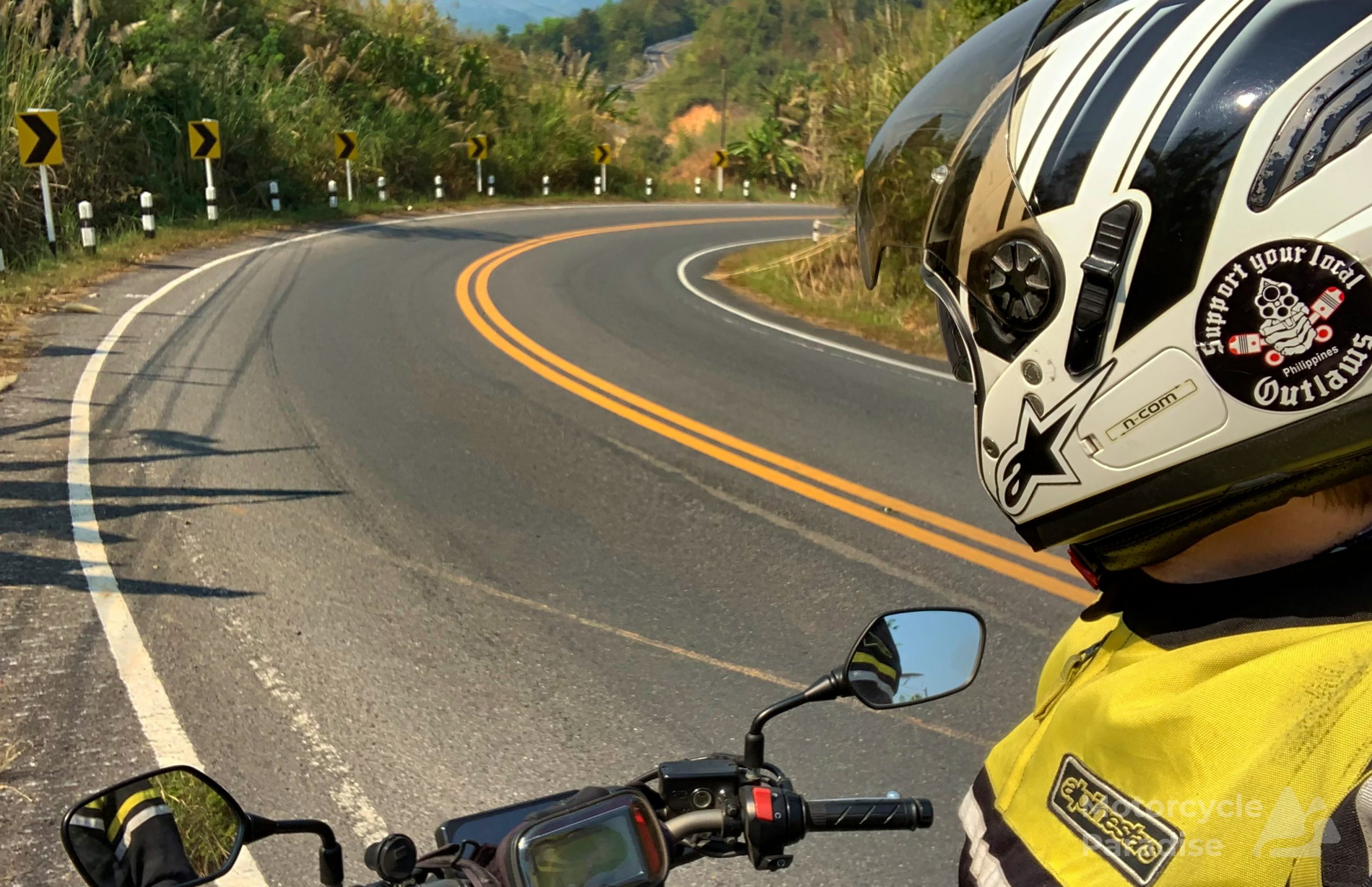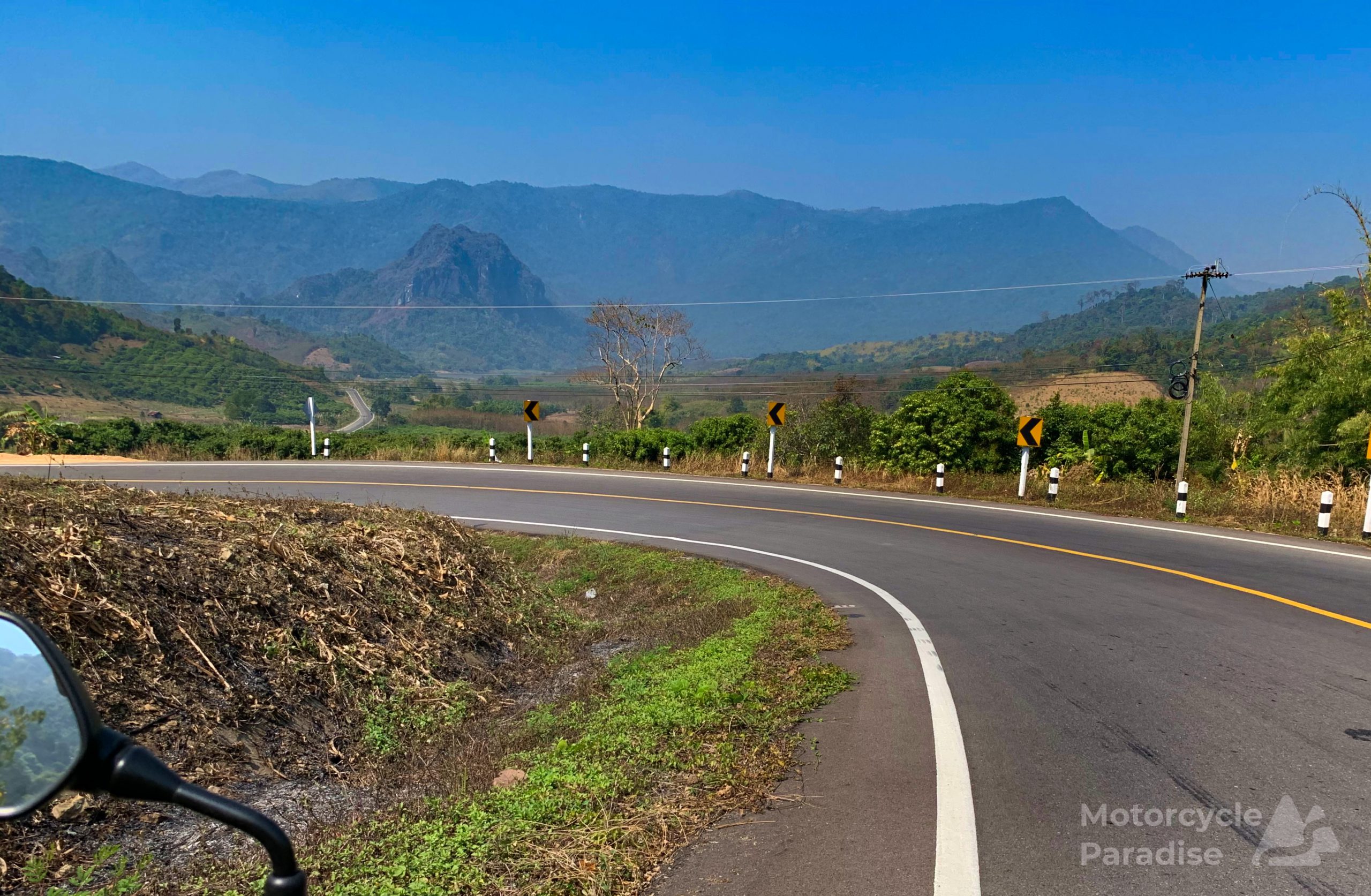 I took a detour this afternoon to look at route 4018 AKA the big dipper, steepest road in Thailand. Blogger MotoGirl in Thailand had posted a video riding this and got some haters saying it is not steep. Well it is but gradient is notoriously difficult to convey. Below look left you think not that steep, now look at the bike angle and this on a place I could stop.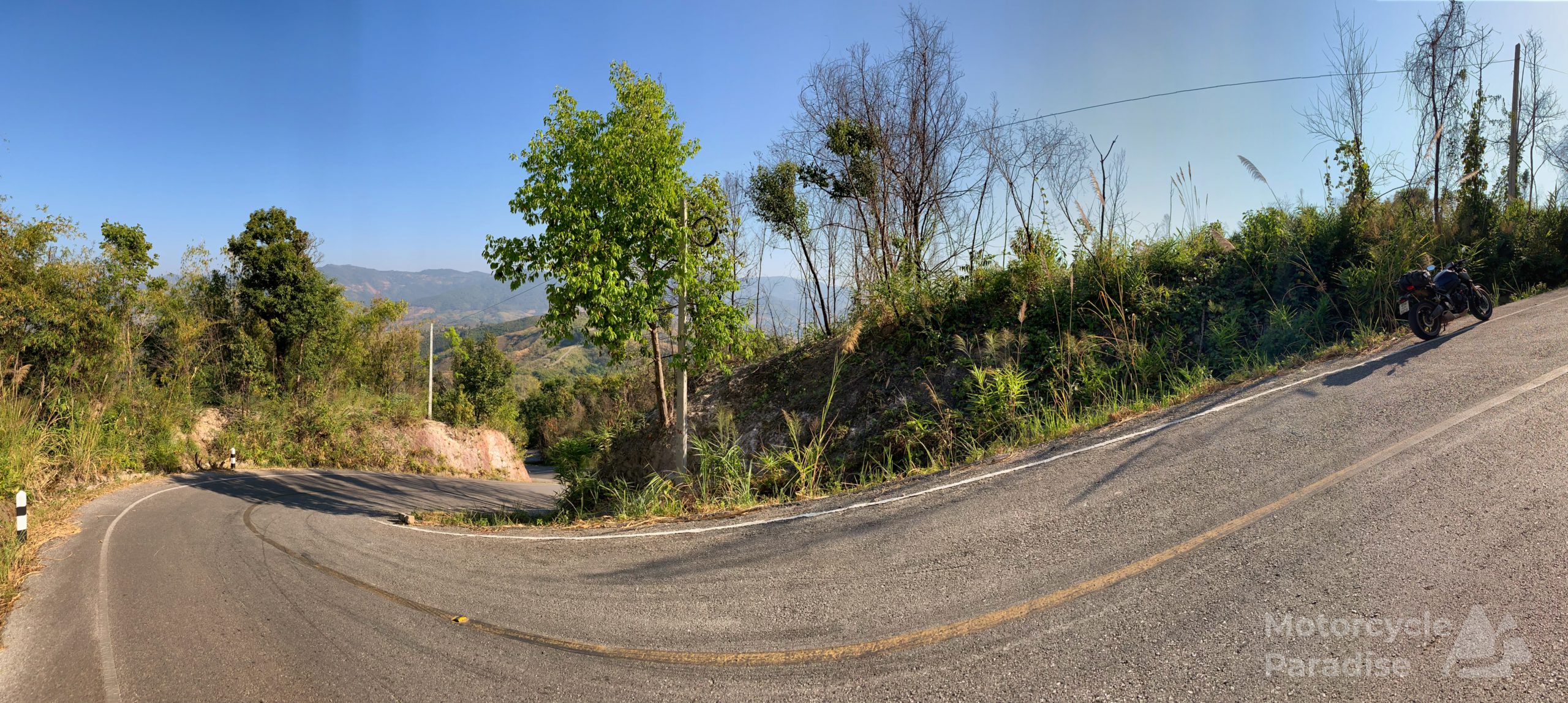 Awesome day of riding. If you love road riding then I highly recommend come and ride these roads late December or early January and look at the routes for this tour or my best motorcycle roads in Thailand map.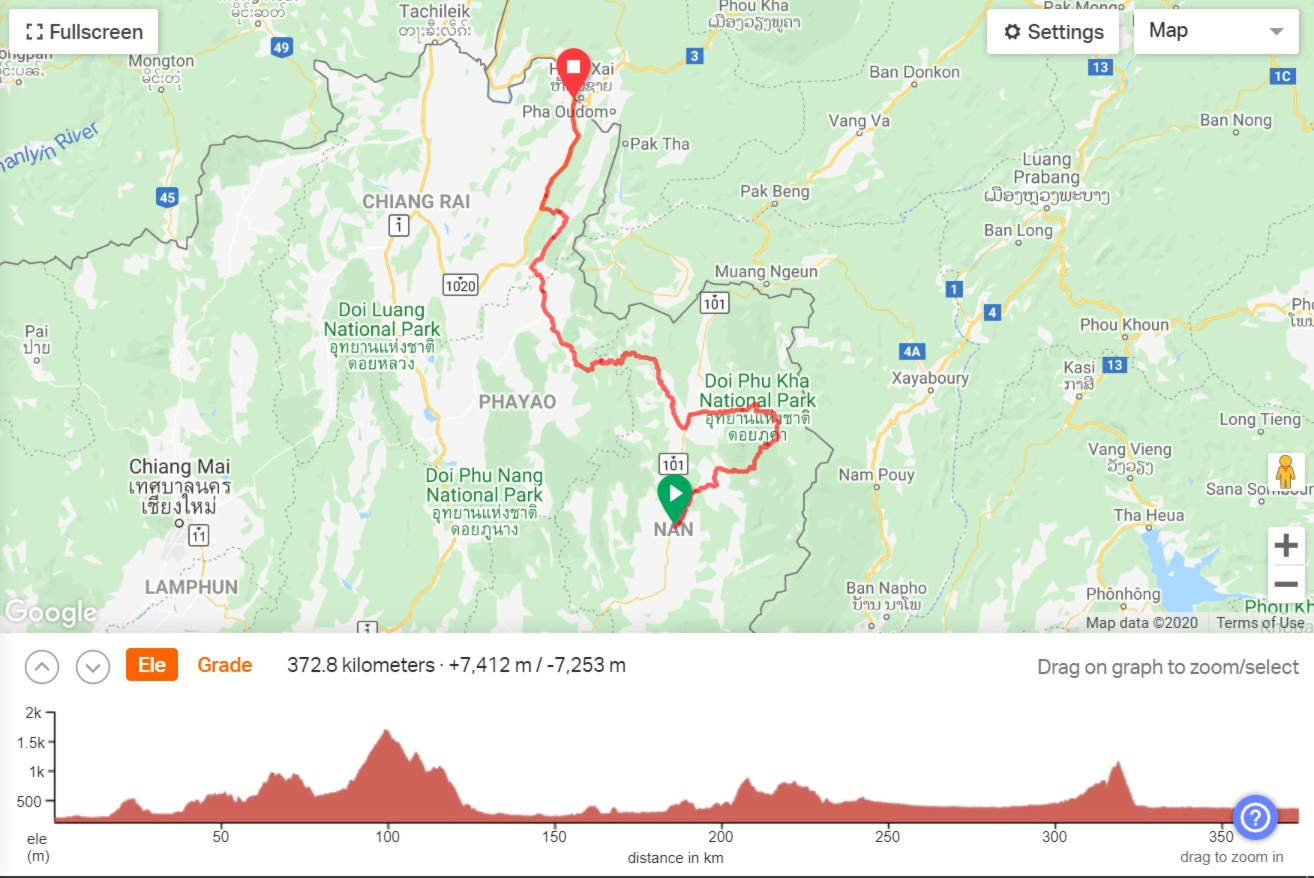 Candidate for worse hotel I have stayed in last night, and I have stayed in some dumps. Day six I am up early as it's just 10 degrees and me with one blanket. I put on some layers and try get back to sleep but never going to happen. Its actually too cold to ride with the gear I have so I cruise to the nearest Amazon coffee shop and settle in until the temperatures rise into the teens.
I am revisiting route 1290 a road I loved last year despite the damp conditions and find it has officially been given the title local riders had nicknamed it. Great stuff.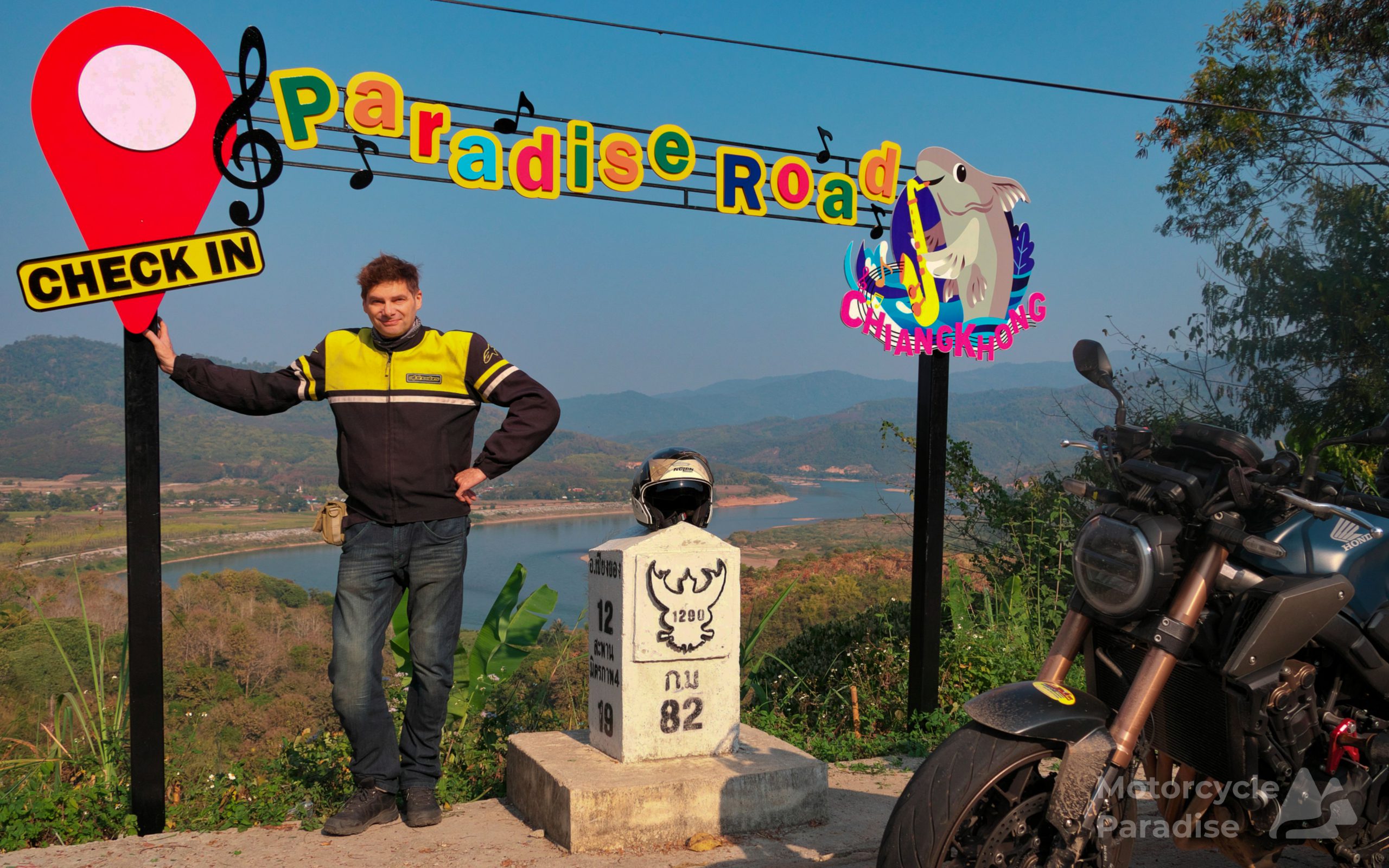 I am riding route 1130 which is rated a good ride but found it a chore. The road could be great except its a super touristy area, packed with cars crawling along or stopping randomly. I also found it very slippery road surface.
On the 1130 and rest of today I wished I was riding a Niken. Actually I had thought about it a few times on this tour. This whole northern region is littered with roads having less grip than you might be expecting. It appears the stones used were less coarse than usual or something has caused them to become smooth in some places. I notice roads resealed are adopting more coarse chipseal hotmix and have good grip but older surfaces when dusty or when ash is settling on them like this ride can really have the bike sliding about. I don't mind the rear spinning up but once the front starts washing out in bends I lose confidence and so after a couple of scary front end slides I was riding gingerly and elected to skip a little of today's route.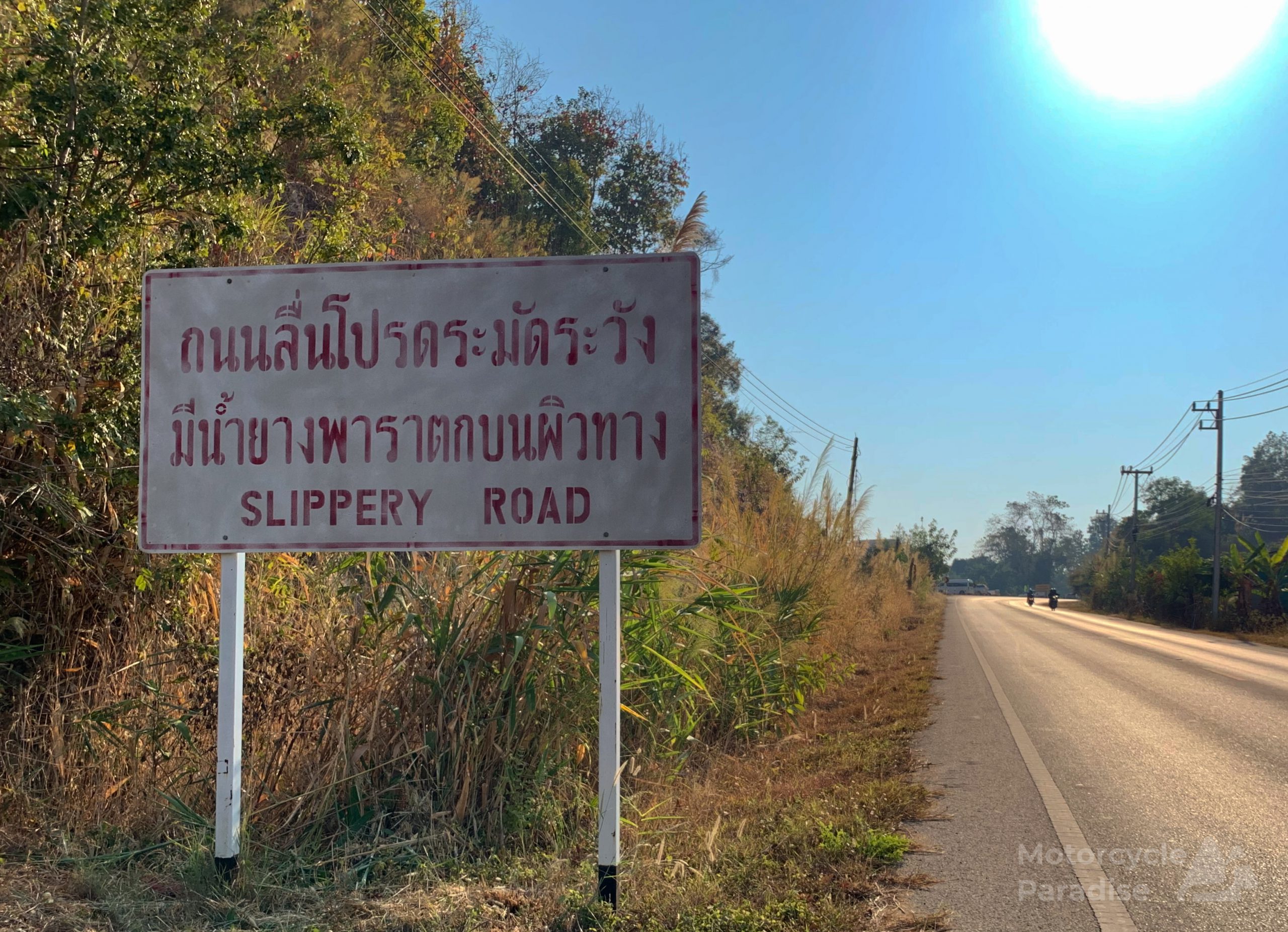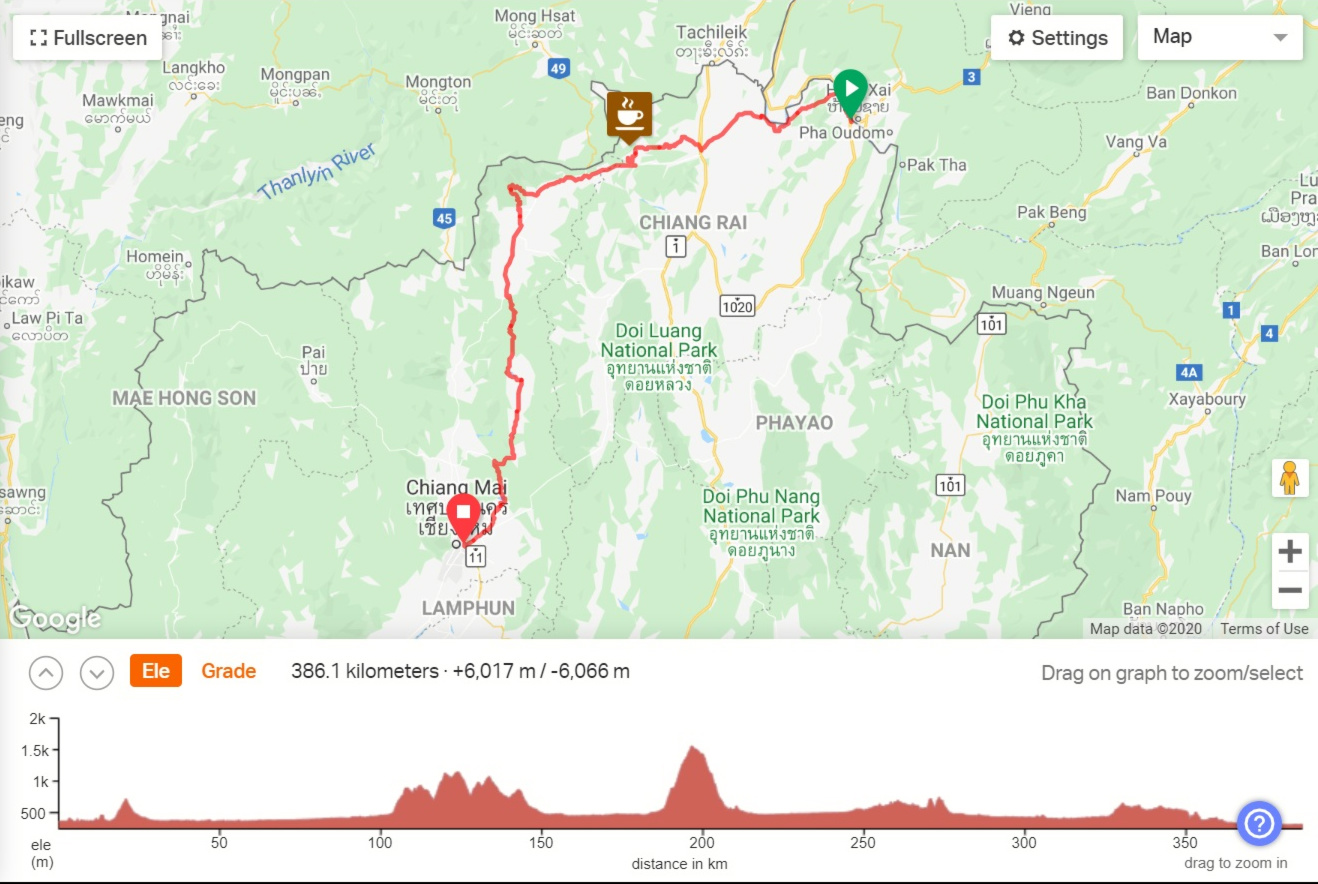 Despite the ash getting the better of me on the last day I otherwise had a fantastic ride. The CB650R is not really a touring bike, but it is a fun bike. I will write something about it when I get a chance.
I posted a photo of this ride mid tour to the blogs Facebook page and was little surprised about the comments it drew. Yes riding here is not without risks, but if you use all your skills then I think you will find it no more challenging than anywhere in the world. Riders always face an elevated level of risk. Riding is listening to your heart more than brain and doing that means never leading a boring life. I fully appreciated how fragile life is, but that's exactly why I value trying to live more. And if I have a go then post something here that might encourage someone else to go for it and do something in their life. That's of some worth.
In my previous ride here I gave a lot of detailed information about how you too can ride here and what to do and not do. You can read that article here.
Regards, Warren.