I had this idea to ride south to Kyushu as well as north to Hokkaido in one tour. Not to prove anything, rather to get the most out of May, which is the best month to ride Japan and the only time of year likely to get a run of sunny days.
I put together a low mileage daily route, with idea to explore nice view points south then take a ferry north to conserve my tyres which despite brand new would not last the distance. I loaded up with gear to try cover wide variation of temperatures and set off after Golden Week.
(note – lots of photos coming up, allow some time for loading and frankly not good viewed on phone)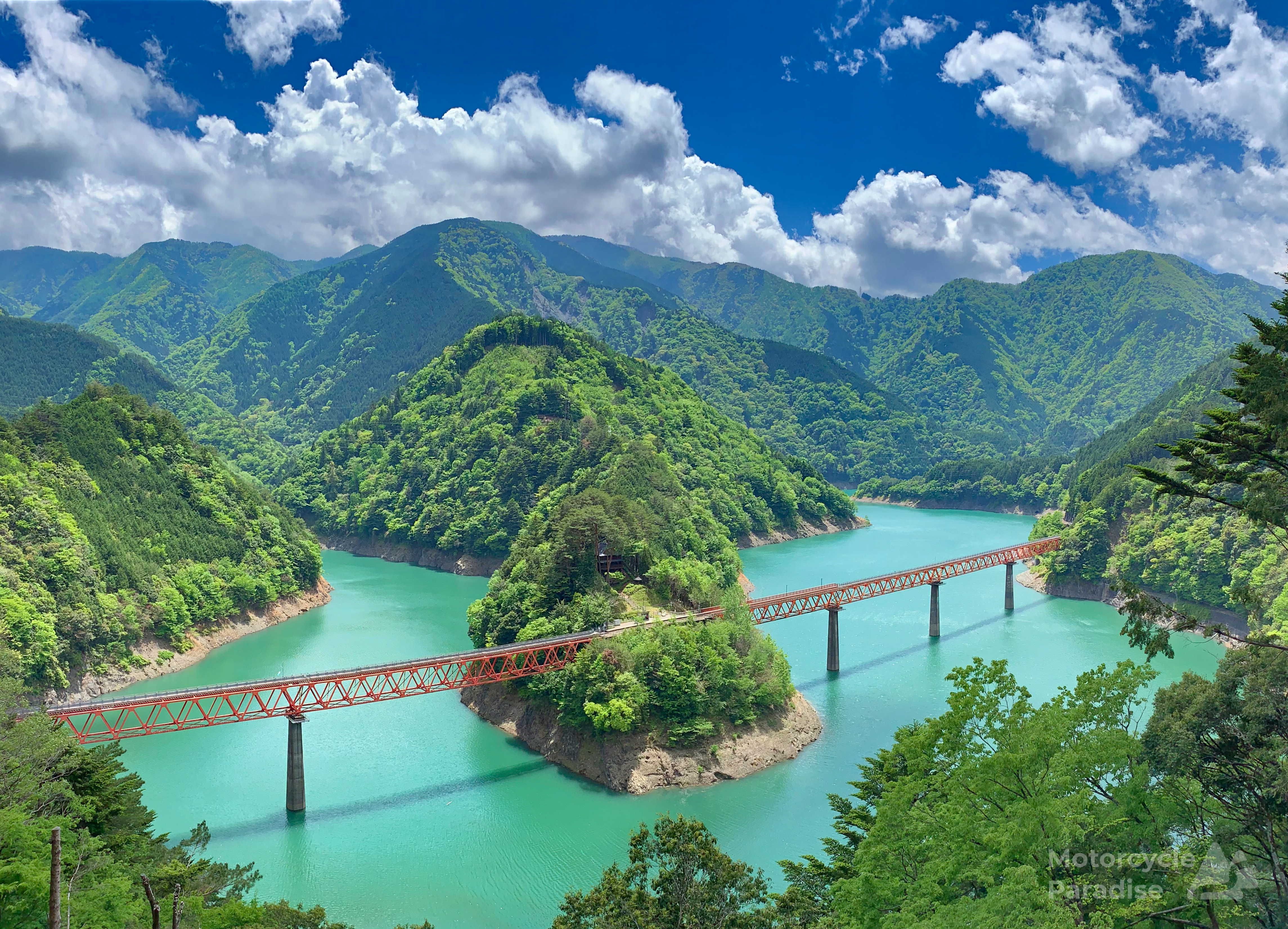 My first viewpoint was a place I had tried to visit twice before when commencing a tour but weather had been against me. Not today, first time to leave and not have light rain. That's a train station in middle, the only way to access the temple built there.
I stopped on the way back from the rural train line on a bridge, no cars whatsoever. Hard to think just 3 hours away from the 34 million people metropolis that is the greater Tokyo area. I originally stopped because the FJR will not idle, slowing it just stalls. This has been a reoccurring problem but it just came from the workshop and should not be doing this again already. Well there is only one shot at this trip for 2019 so I am not turning around.
I love the different shades of green in Japan in late spring. There is all the new growth and the pine trees still darker not fully recovered from winter. It is as beautiful as anything I have ever seen. (you can spin the above image 360 if it is not already panning)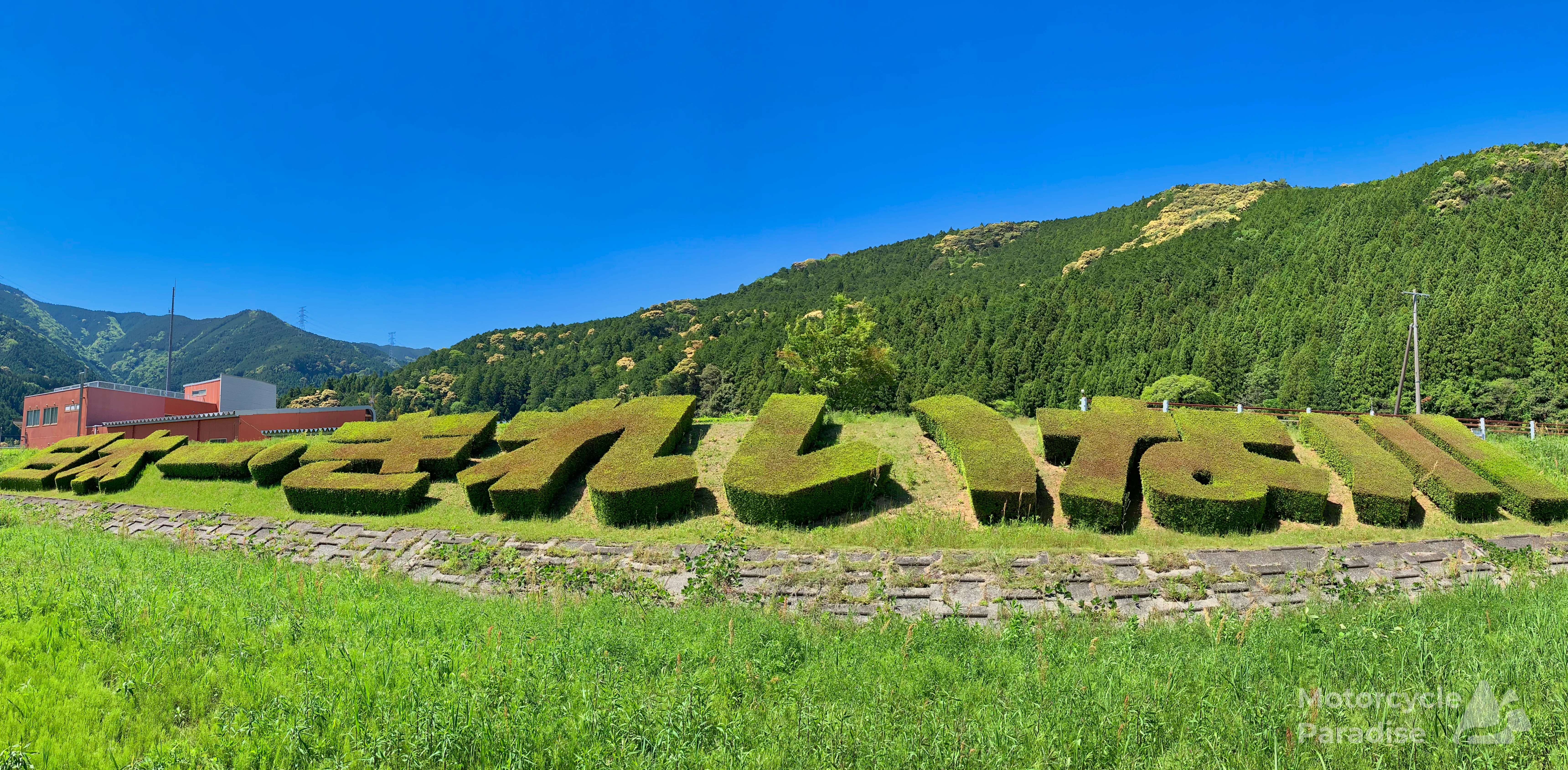 I'm bringing back 'My Adventures in Vending Machine Coffee' for this ride, it's been awhile – let's have some fun with this again.
Today it is Pokka coffee. Ok. nothing of note. Next a rare image of me setting off on the bike. The FJR is actually not too big for me, I am 183cm and I like it has a road presence in a country where there are so many very old drivers in the countryside. I just wish it wasn't so heavy. And a bit of a overview of what lies ahead on this tour.
I'm embedding the routes for first time this ride report, because it is so easy with WordPress. You can select English by choosing Map on drop down menu where it says RWGPS. Today was mostly expressway.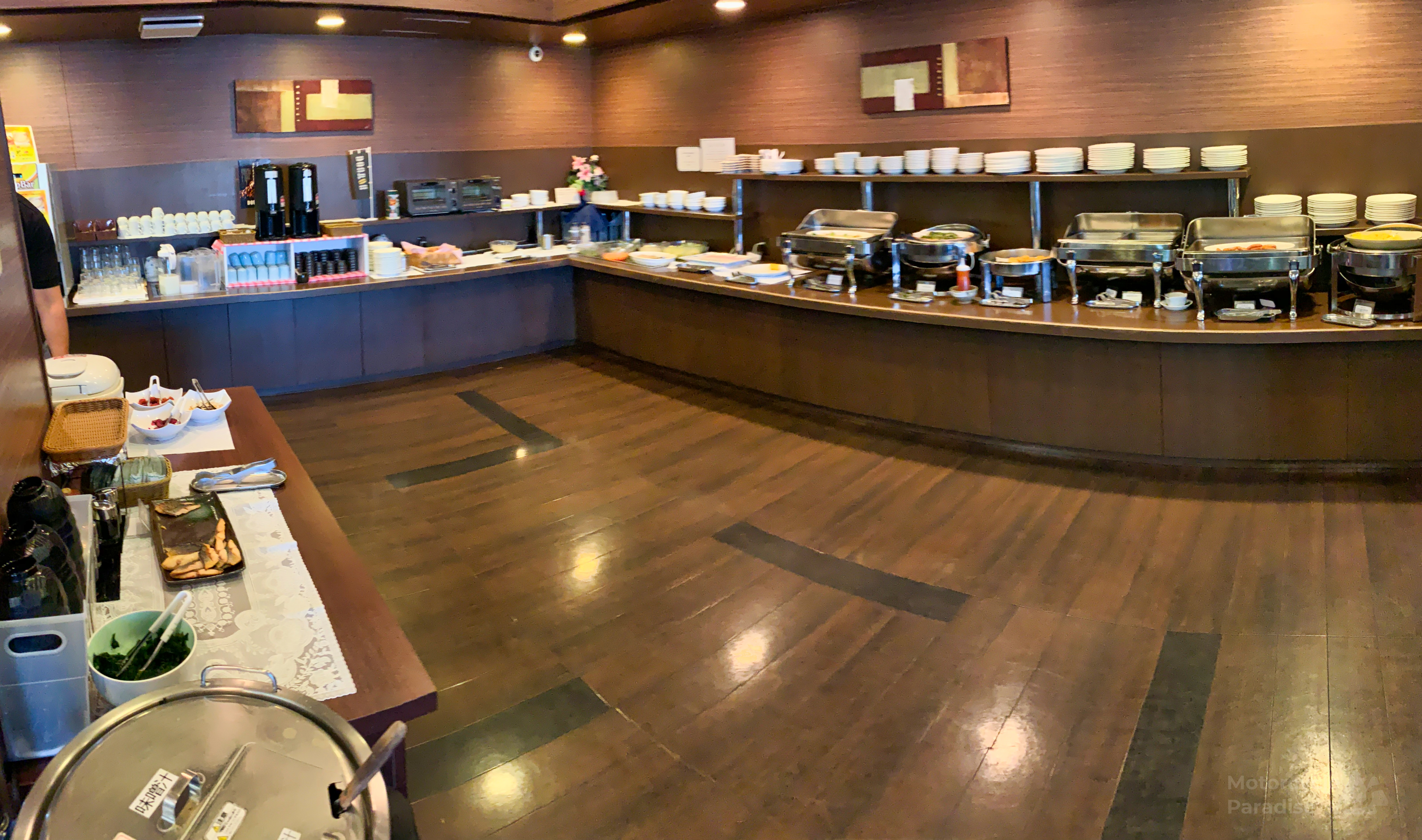 Japan is the safest place on earth, the only risk is to your waste line as there is so much great food. Buffet breakfasts being one of the many temptations. Day two is another fine day, lets ride.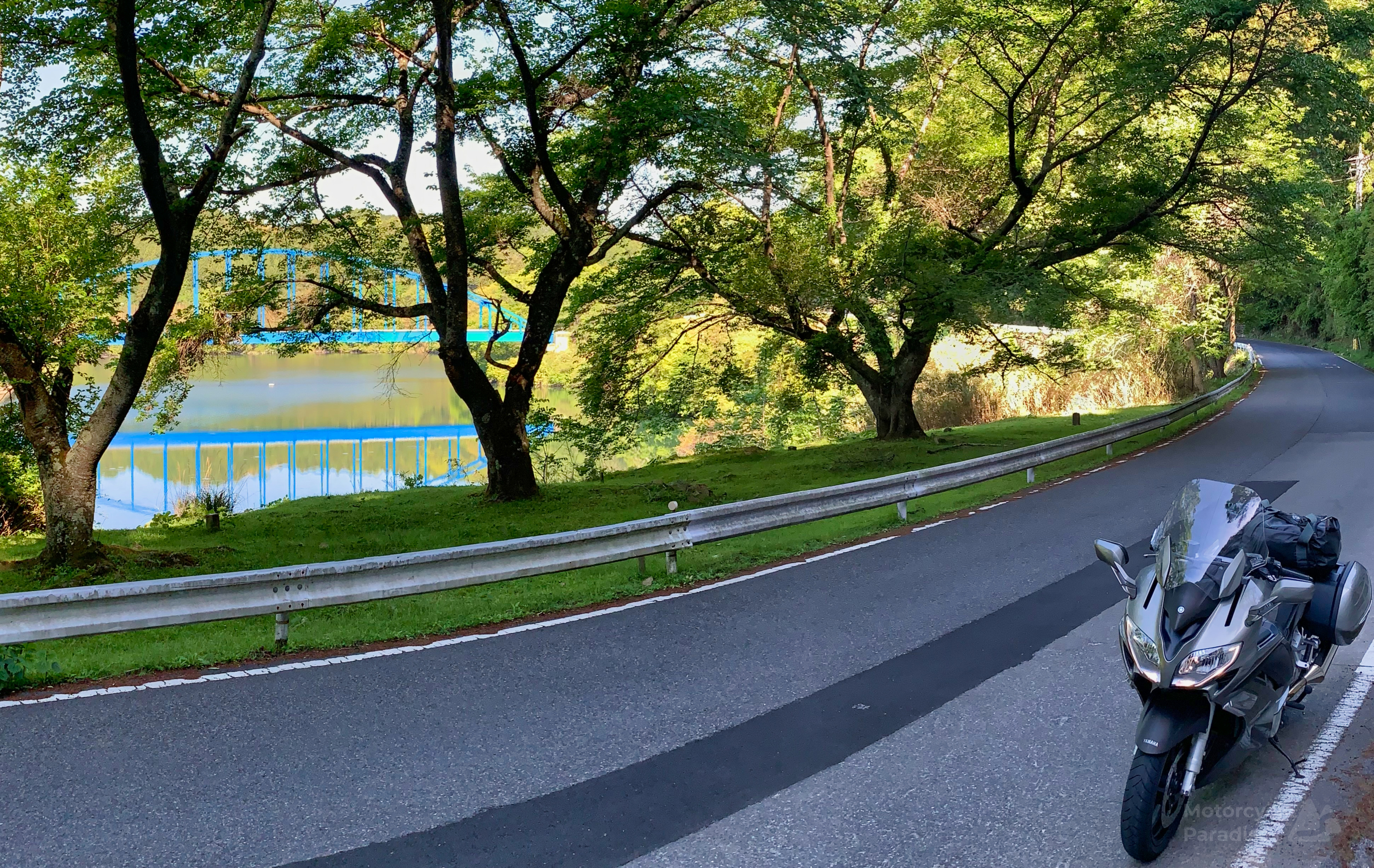 I stopped here previously on dark overcast morning. I decided today I will take a photo of the bridge reflection with a different composition since people tell me they like to see bikes in my photos more. South from Nara through Wakayama today, terrific riding on a lot of small back roads.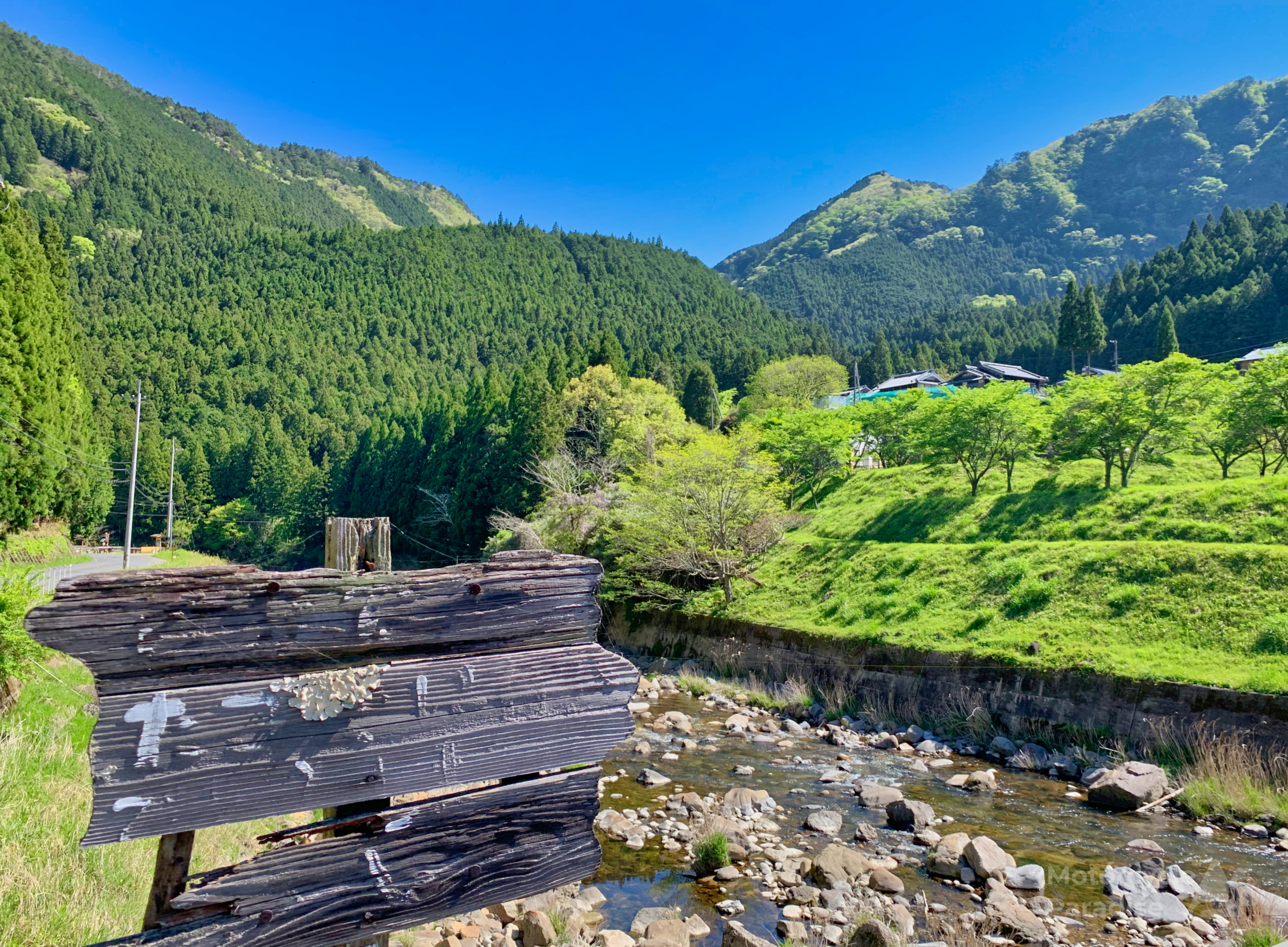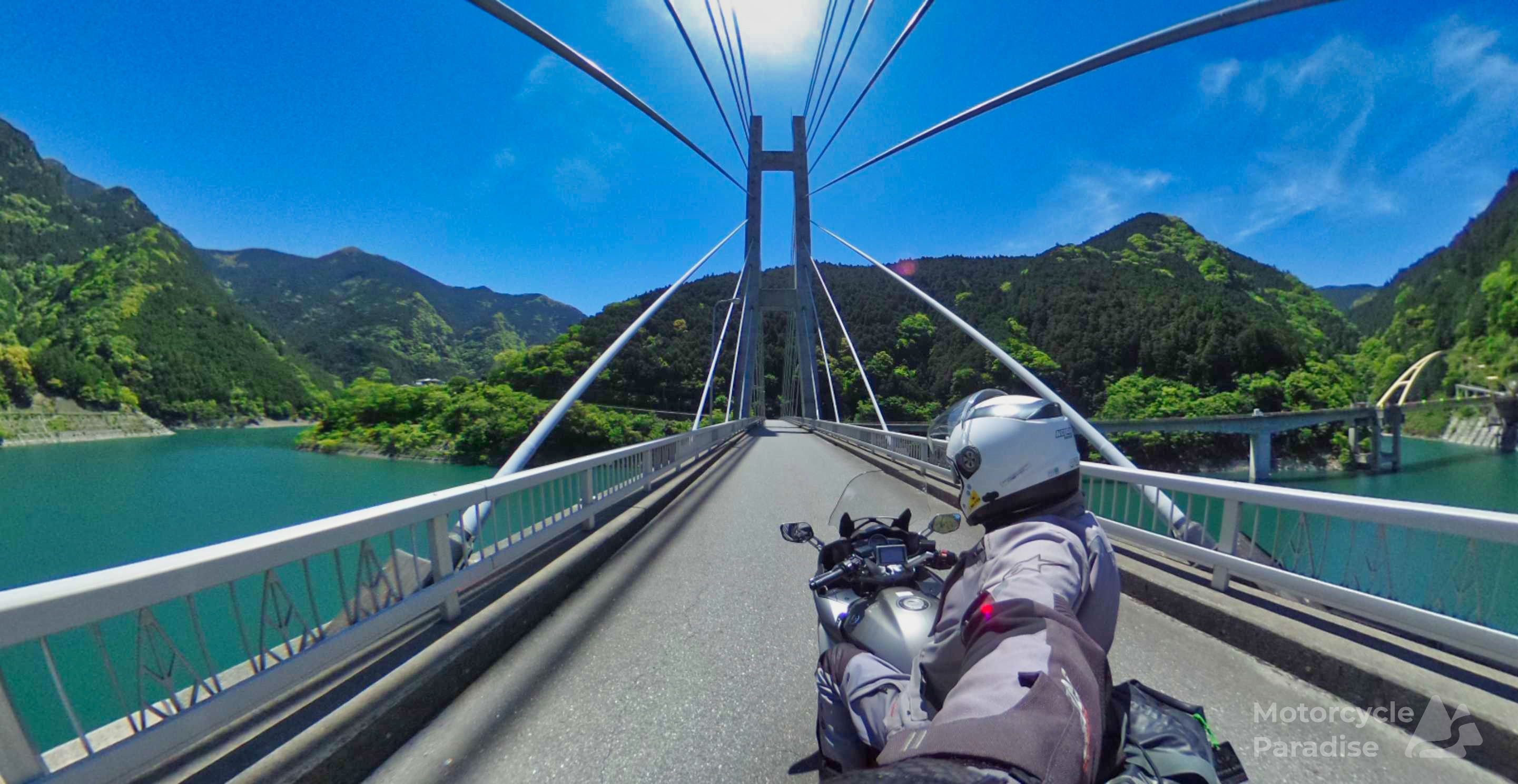 Today is awesome.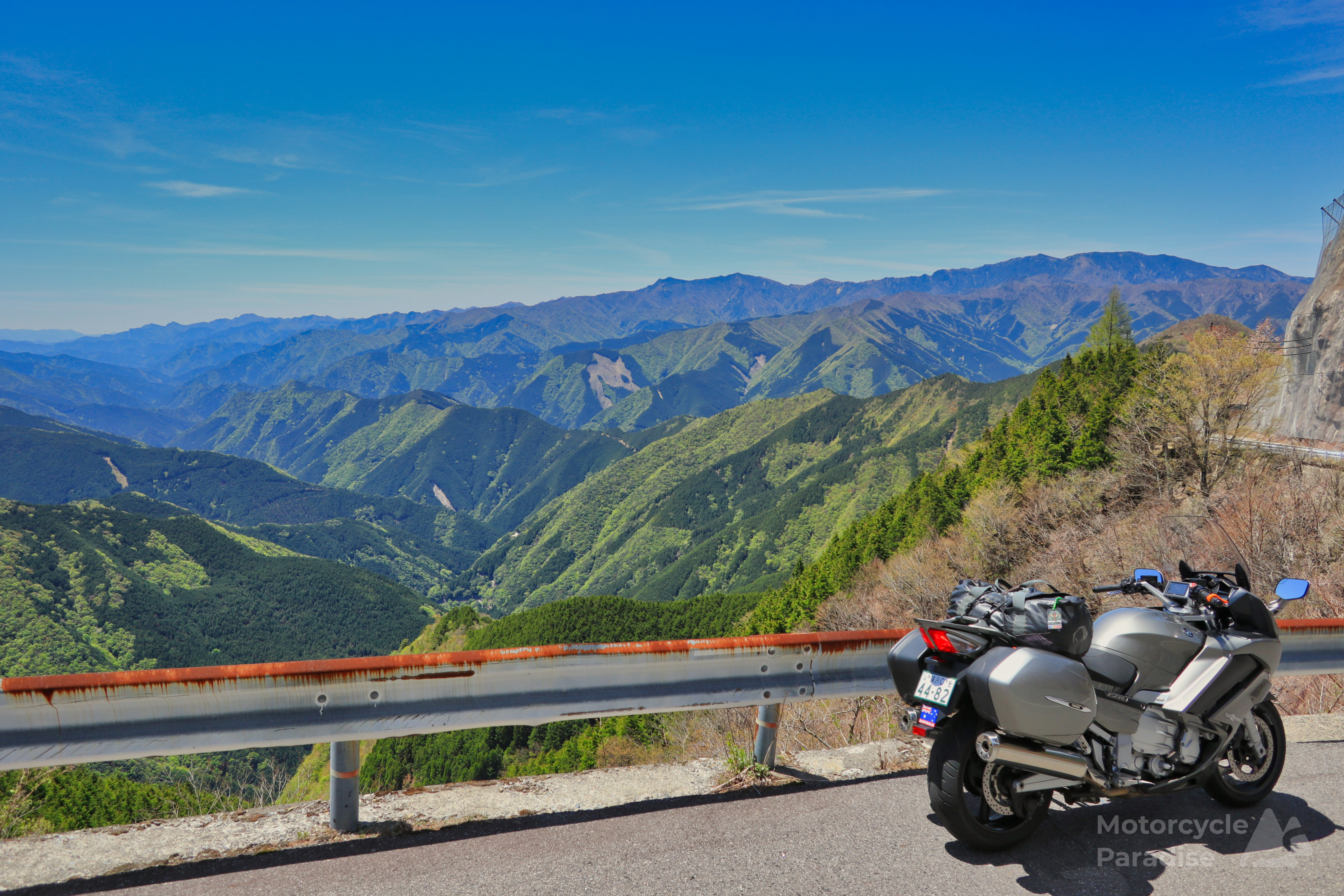 Today's viewpoint is another secret spot that I found using Google map images. Got the front brake clamp on as fairly steep grade.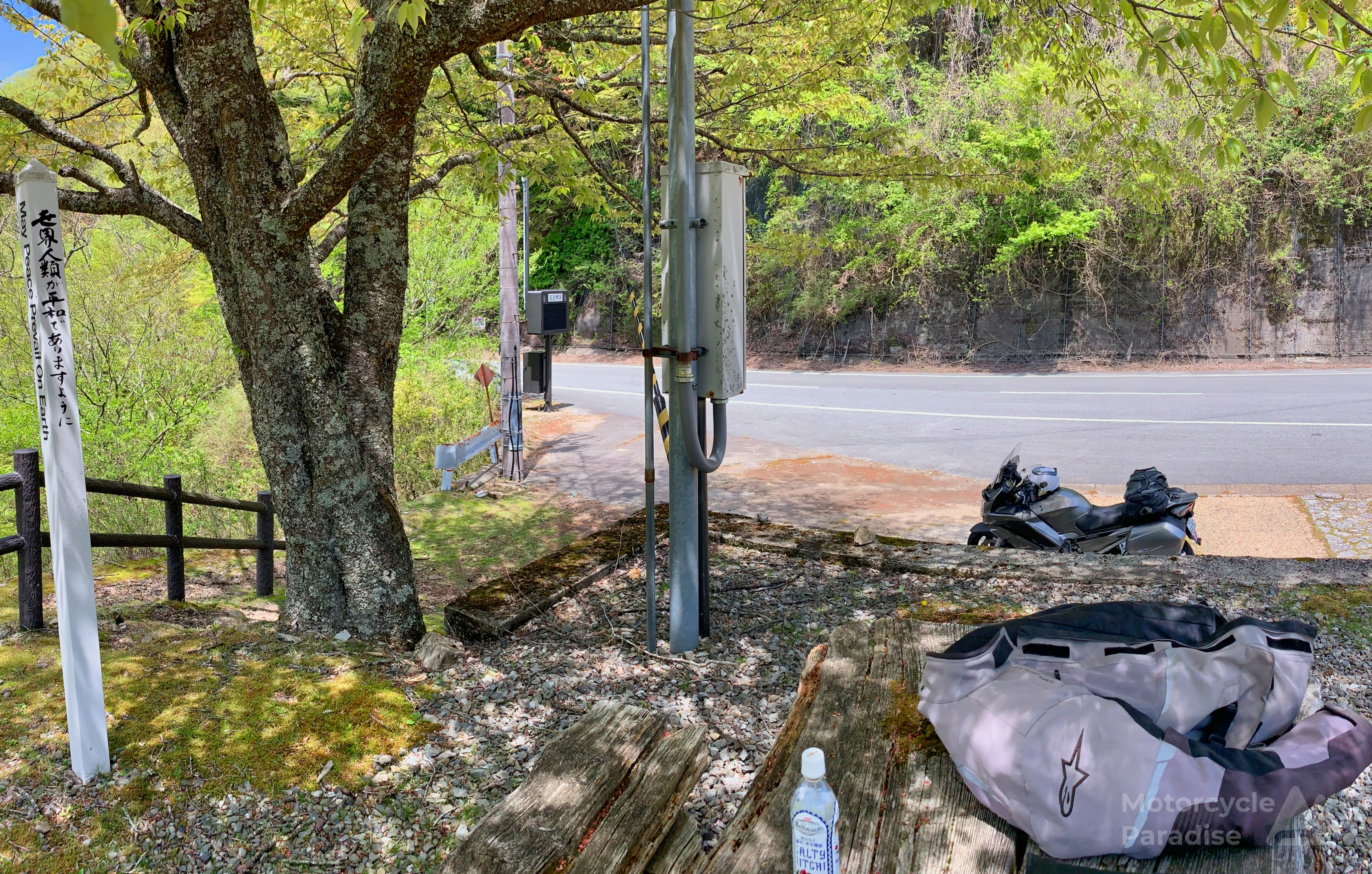 I choose to visit remote back roads in Wakayama this afternoon. Slower riding on less perfect surface but amazing scenery and zero cars.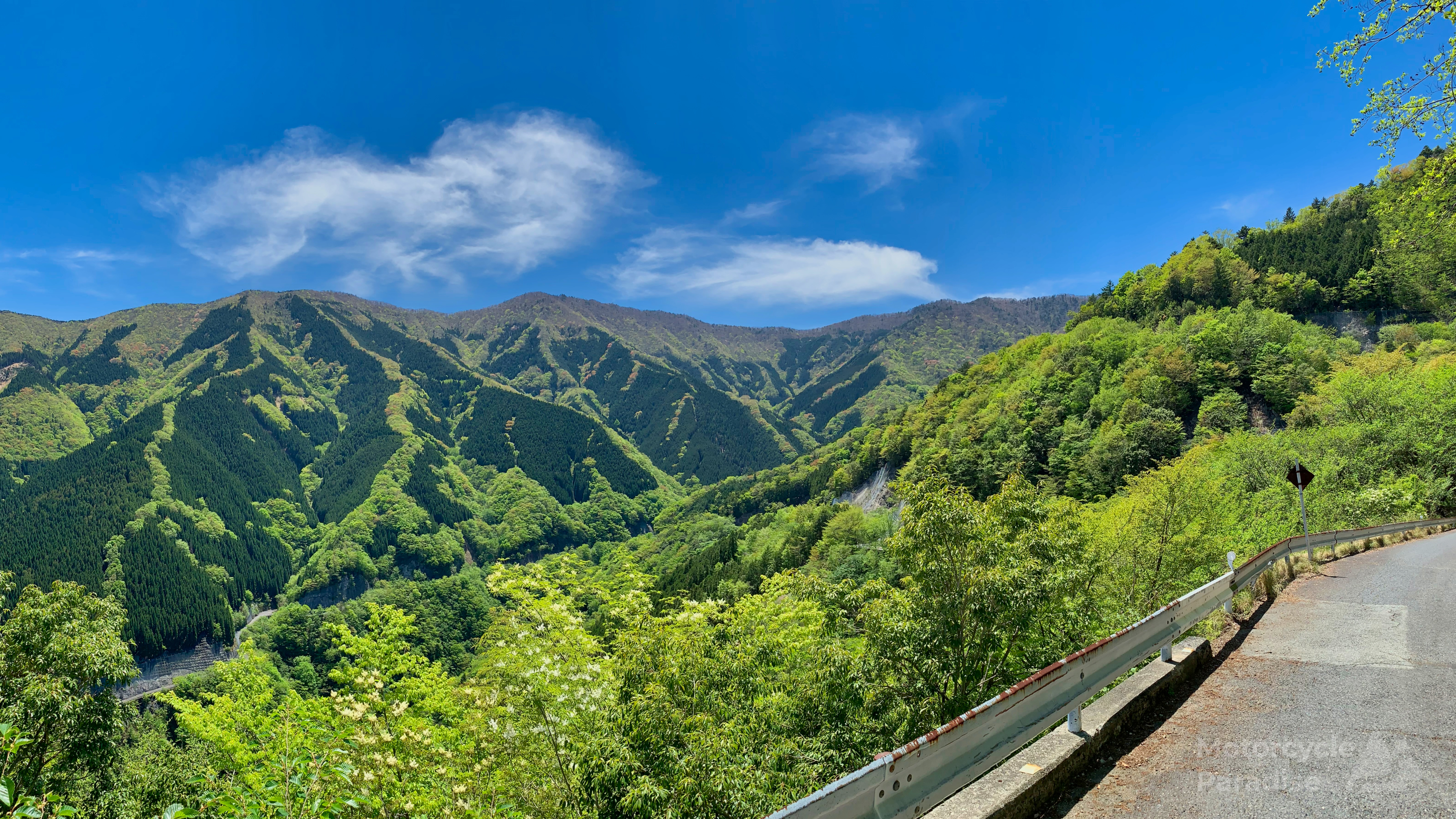 Wakayama has a castle downtown and I was nearby late dusk today.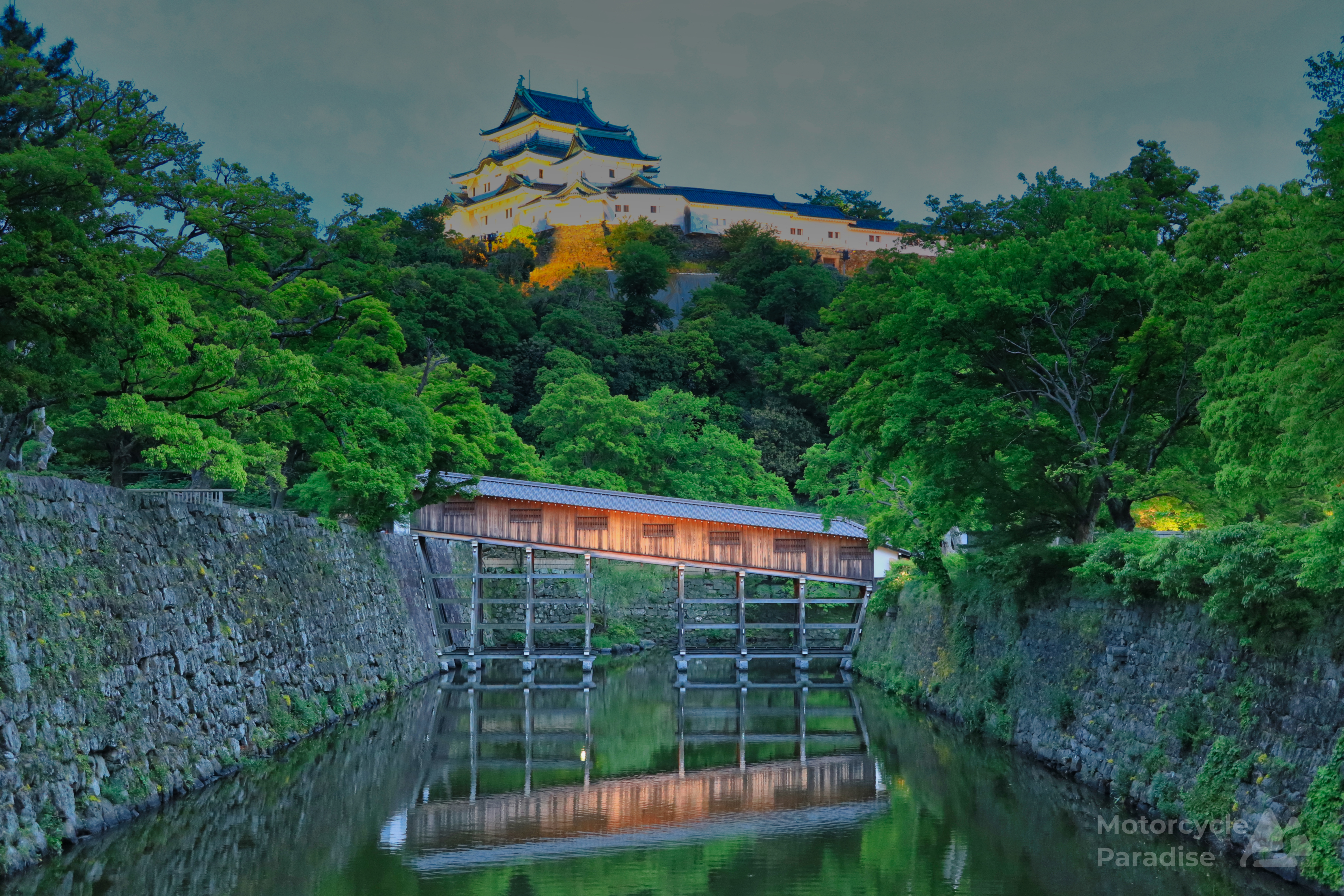 What a fantastic day.
Day three starts gray and gloomy for my first ferry this tour Wakayama to Tokushima. I love how you can lie down and relax on the carpeted areas on ferries here. And a shot I prepared earlier when last in Tokushima of the same ferry leaving port.
More back roads and towns lost in time today.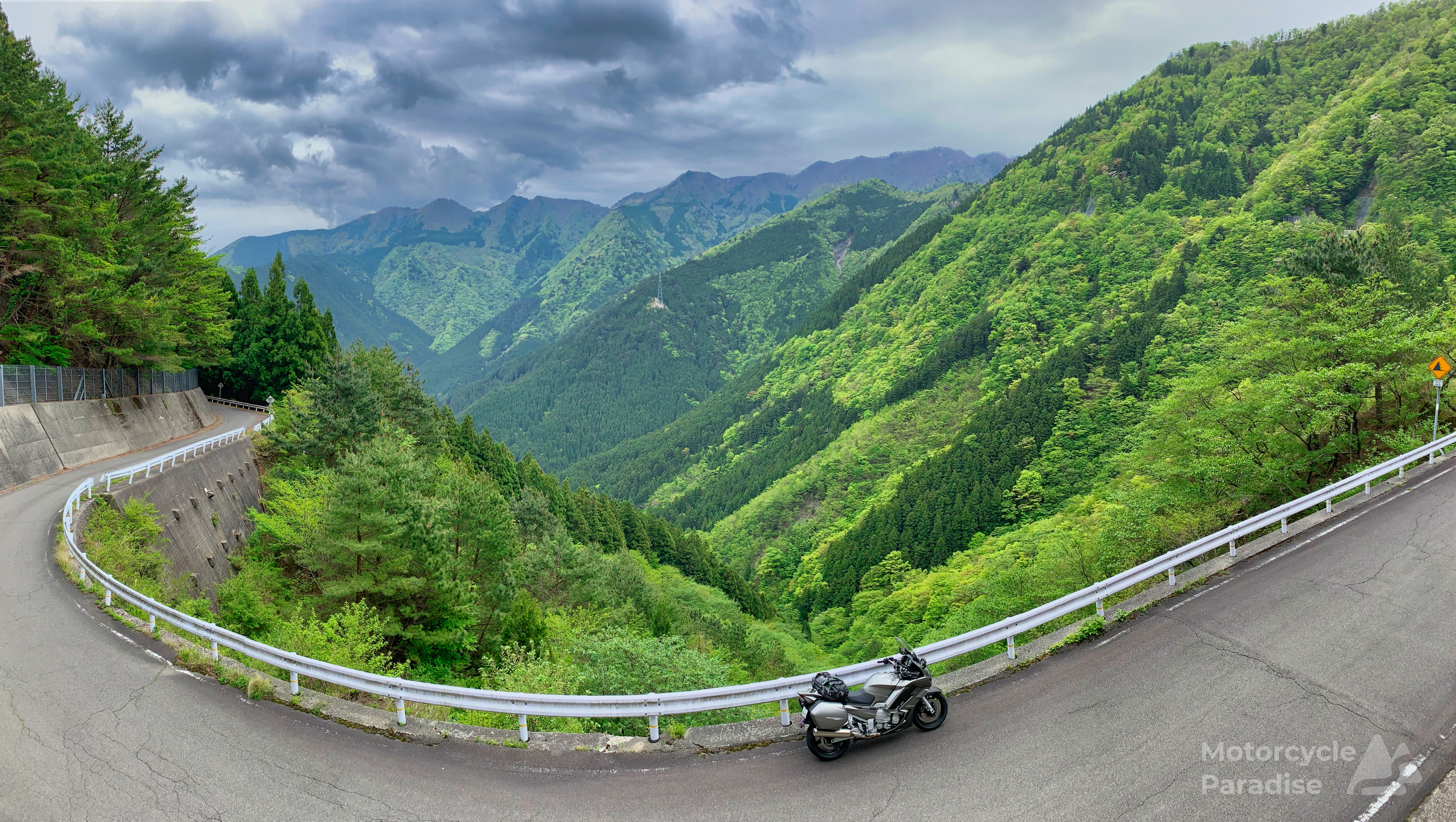 Who needs a drone. Actually I often think of one however I want to see things with my own eyes not from a screen.
Little bit of light rain but that did not spoil this ride. On the other side I followed a small river strewn with boulders and waterfalls before dropping into a lush valley.
I had lunch at the waterfall area today as was feeling hungry so simple unfolded my camp stool and enjoyed the sound of the falls. Later I came to the place I was thinking I'd make for lunch. A viewpoint that is totally hidden a few km off what is already a minor back road. So many things like this just sitting about in rural Japan.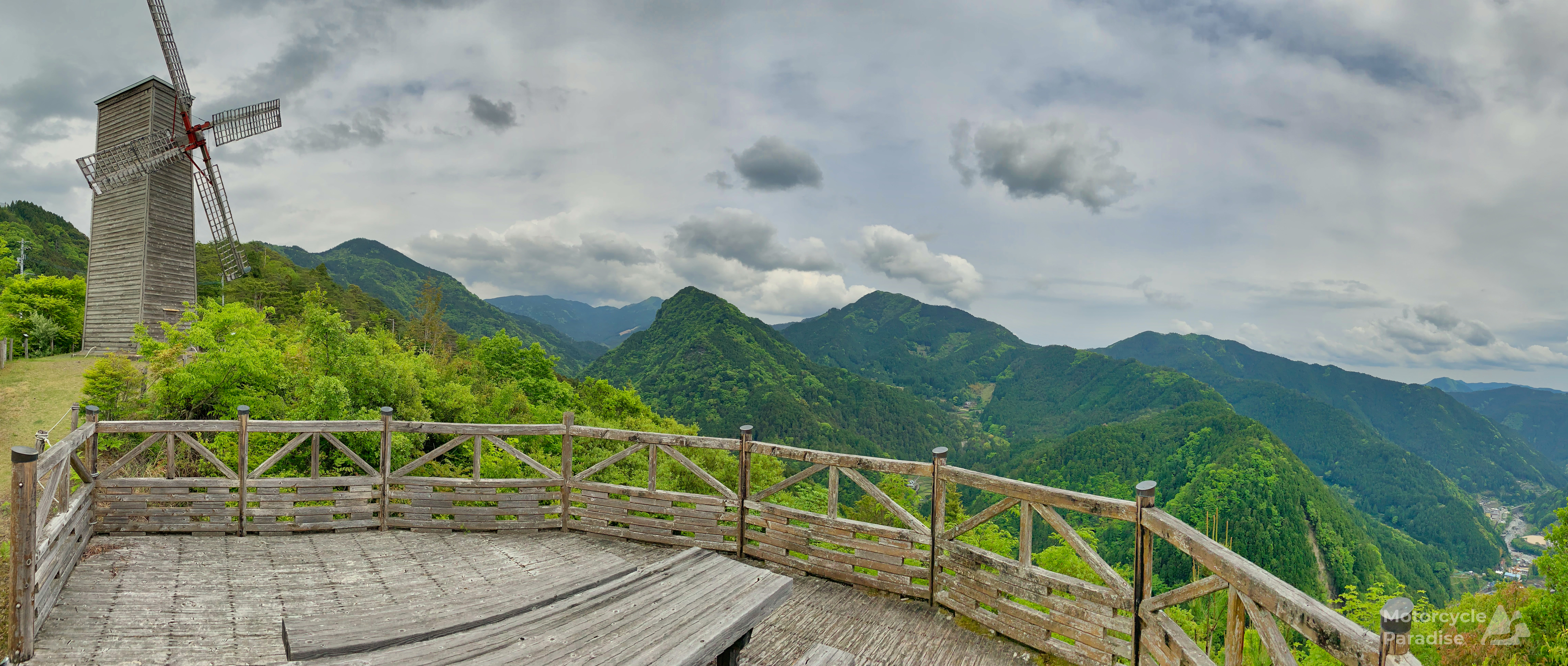 Leaving the back roads I joined route 195 south to Kochi. This is a beautiful sweeping two lane road, enjoyable even slightly damp. On a overcast day the still waters of the river on this route reflect the surrounds.
And bonus photo of the bridge from another perspective. A good demonstration of the dynamic range of a DSLR sensor in my Canon G1X3 Vs the action cam sensor in my Ricoh 360 cam and its limitations in low light.
I will conclude this initial kick off report of the tour here in Shikoku so there is not too many images slowing down the load time and shall continue my south bound journey to the 'treasure islands' of Japan shortly.
Part 2