Continuing my ride on the island of Flores, from Riung I cross a series of mountains as I travel south. It's mostly gravel and washouts however it is scenic and a pleasant day so no complaints.
Just a few villages no shops but every single person I passed waved and children squeal and run along besides me. Where else in the world can you still experience this.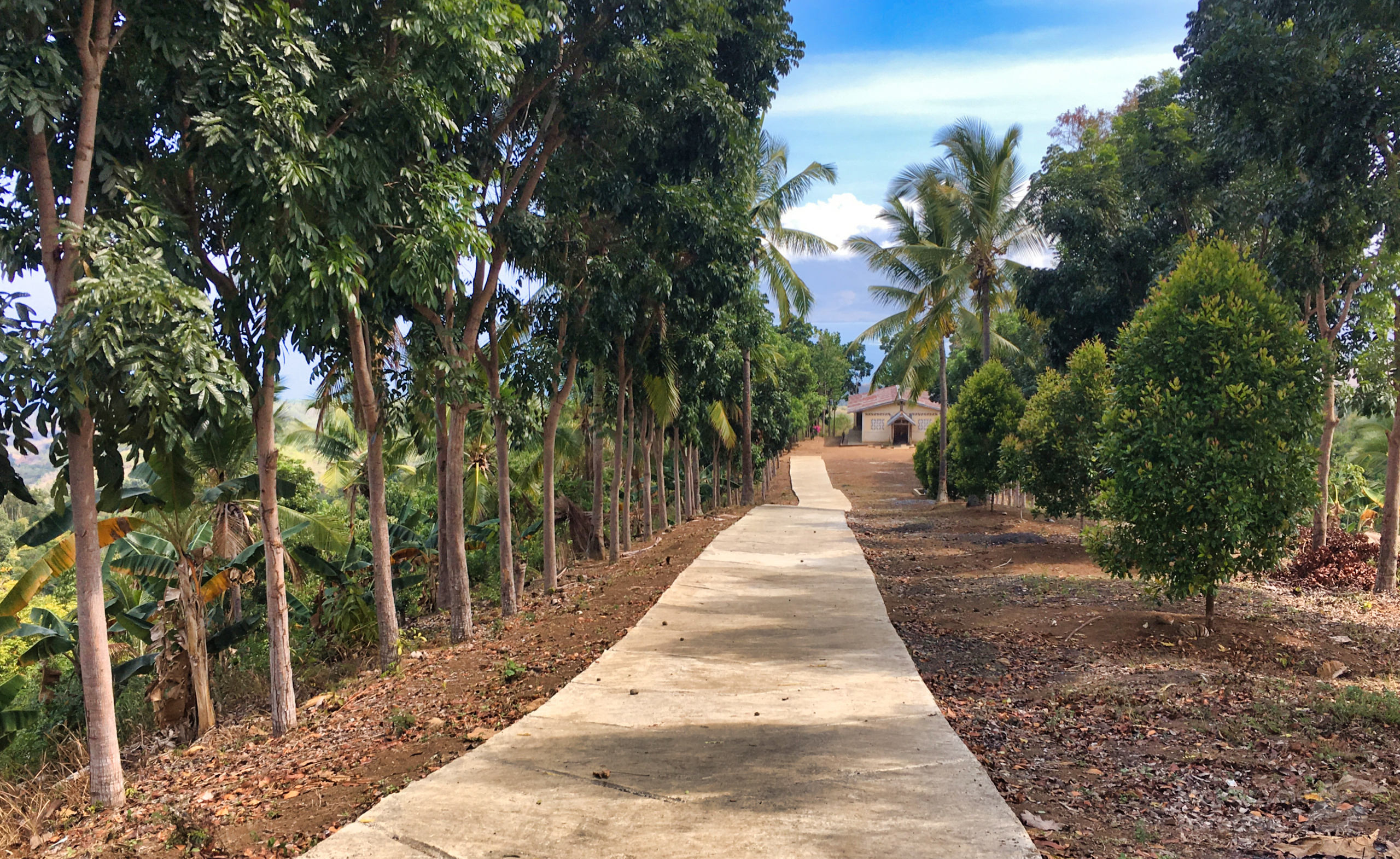 I came upon a church and it seemed interesting and I turned down to see if there was place to take a rest in shade and eat a few bananas I had brought with me for lunch.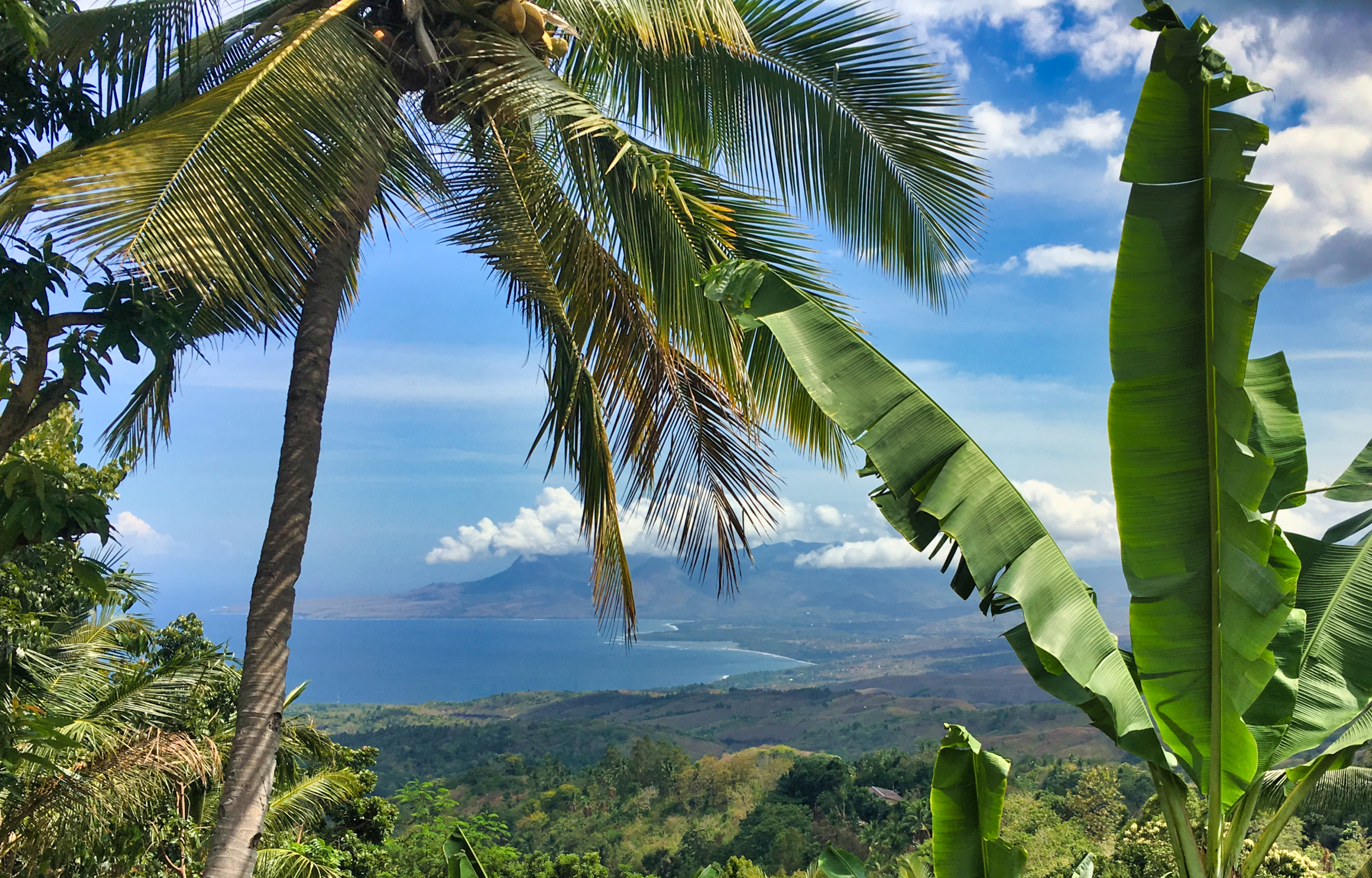 I am awarded with this fantastic view, what a spot for lunch!
Once south of Bajawa I revisit the fantastic road to the coast with 100's of corners and great views.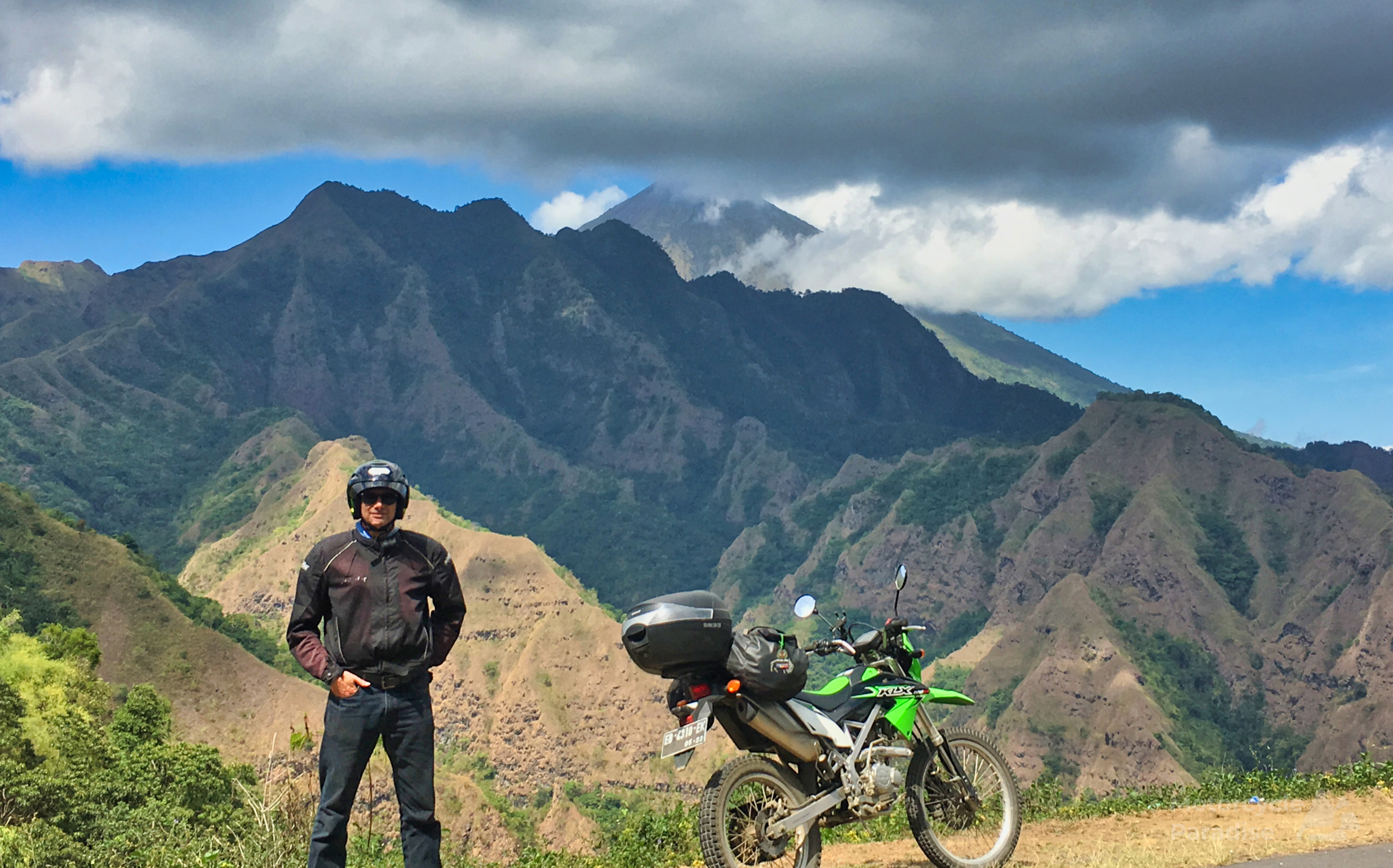 Another fantastic day of riding, I just managed to finish before an afternoon rain storm. Perfect.
Quite a contrast from last nights humble accommodation, yet the price was not expensive.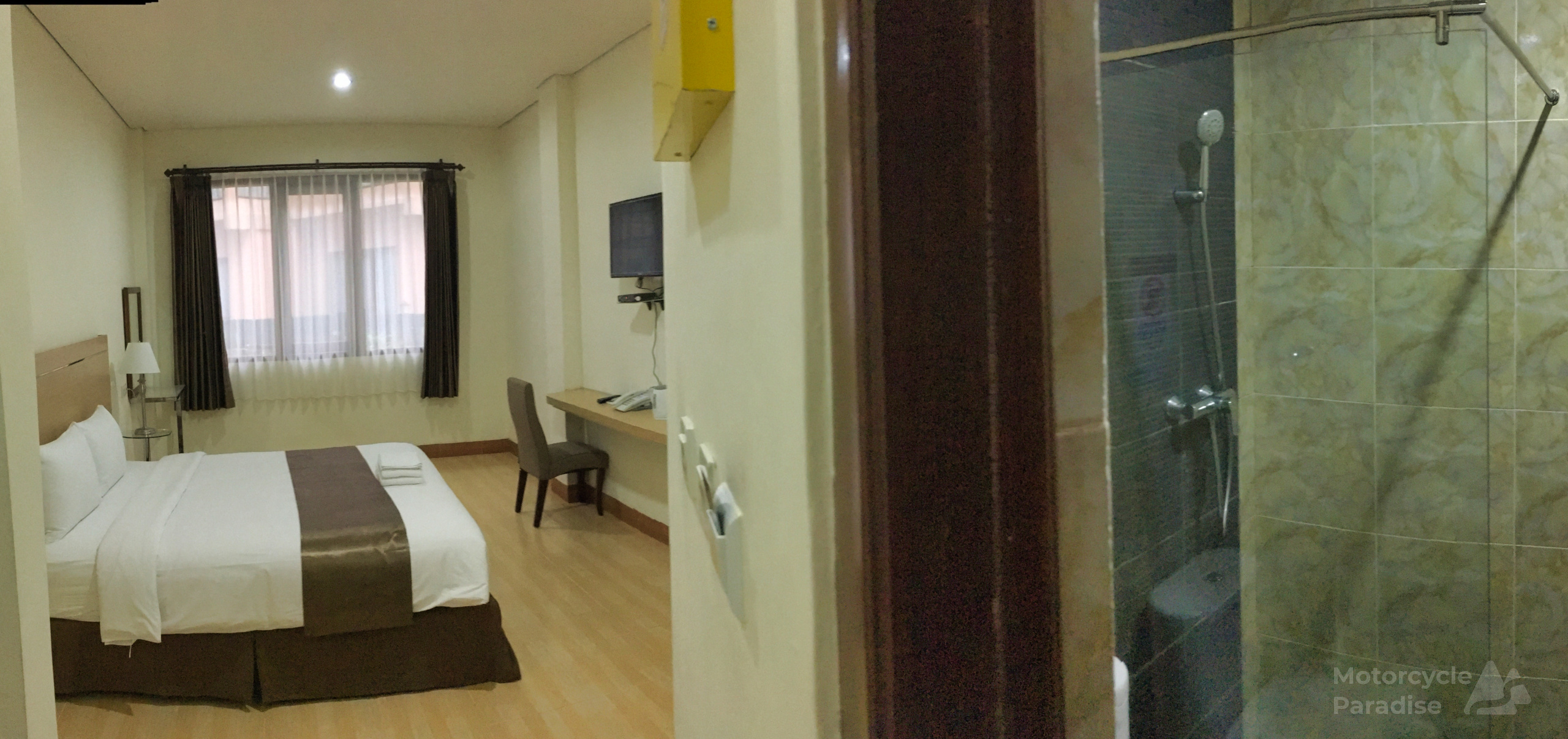 There are a number of mountain villages with traditional houses still in use. I set off in the morning to visit one. The road was being repaired at lower part and soon turned into a rough rocky track with huge washouts that would challenge even a good four wheel drive. As usual no photos of hard part as too busy trying to stay upright.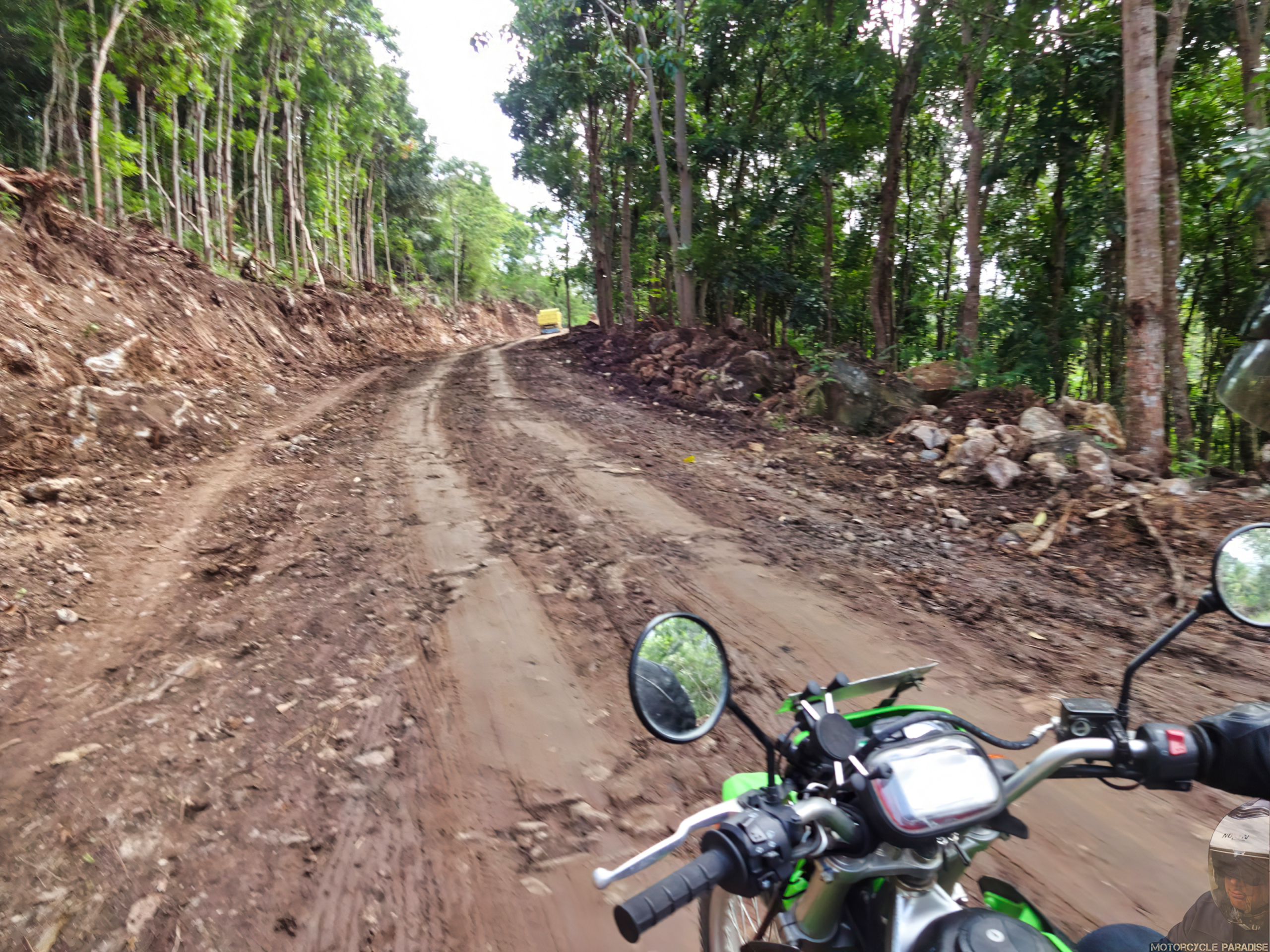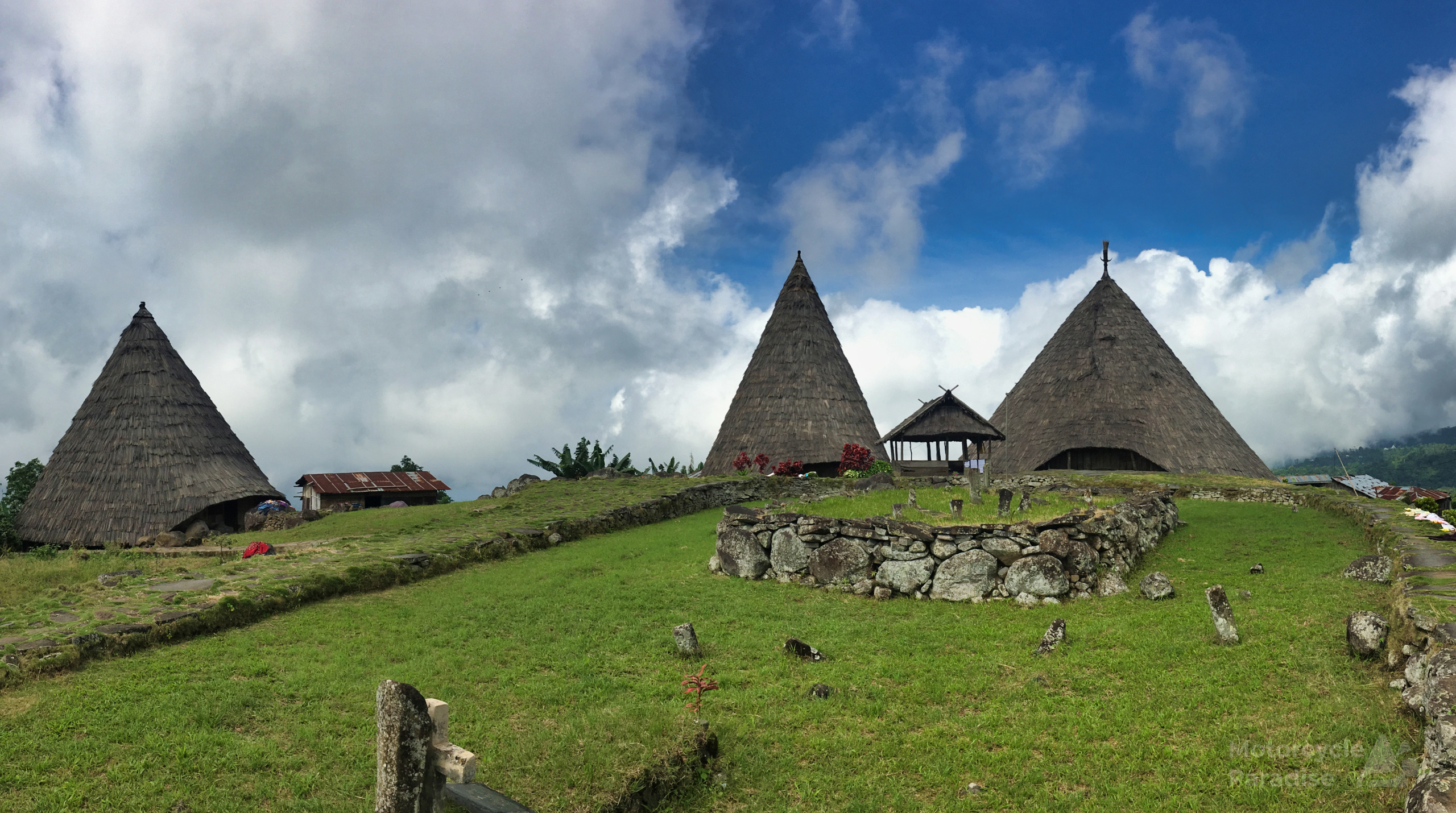 Todo village however was interesting. I played along with the guy trying to earn a dollar as local guide, I was only tourist there and the guest book showed nobody had been in awhile. Perhaps due to impassable road. A skirt is required to enter as it was in East Java temples I visited.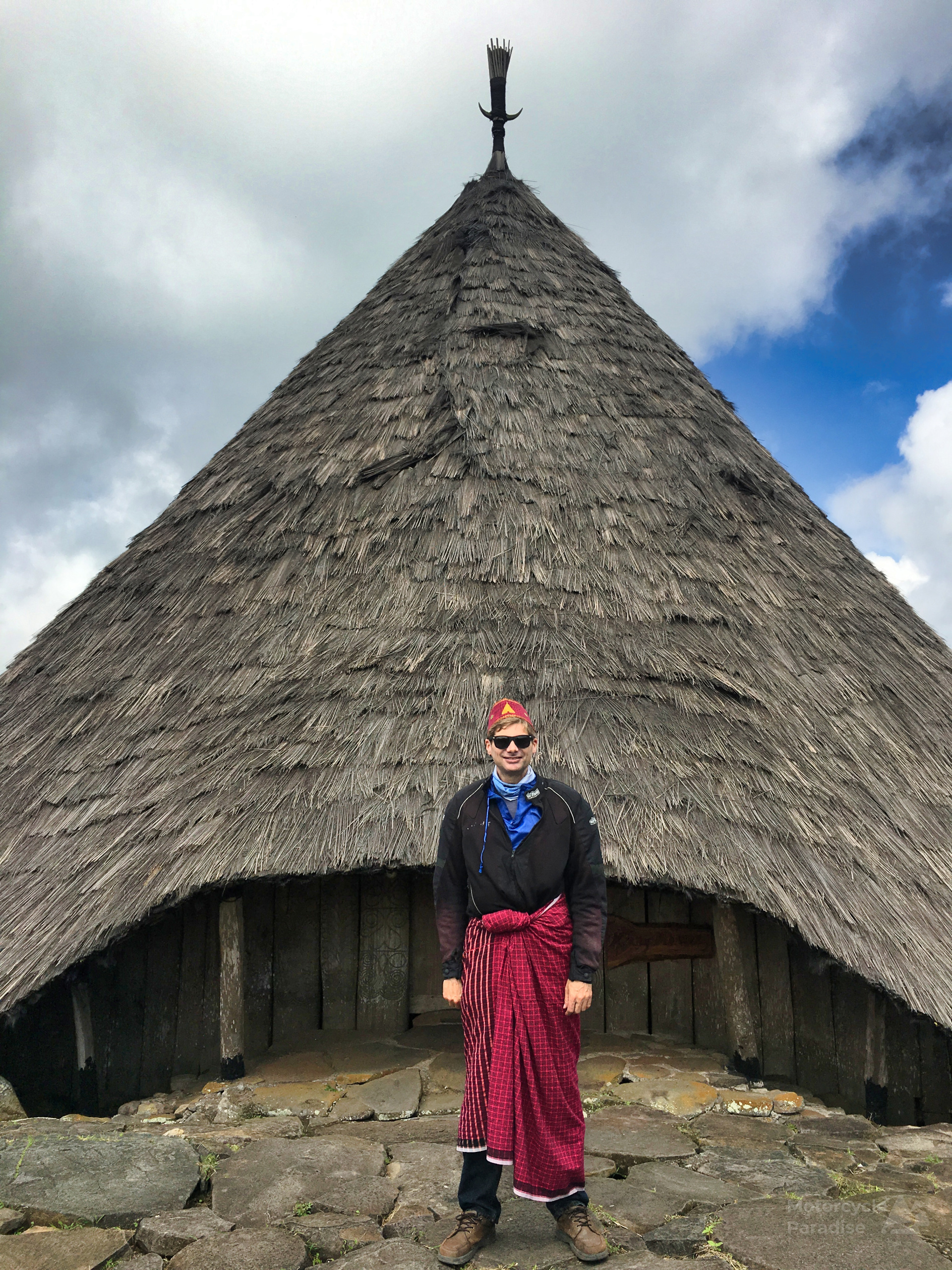 I enjoyed a nice ride back to Labuan Bajo with a series of friendly encounters. Stopped for lunch and the restaurant owner runs off an brings back a menu with Google translated to English for me.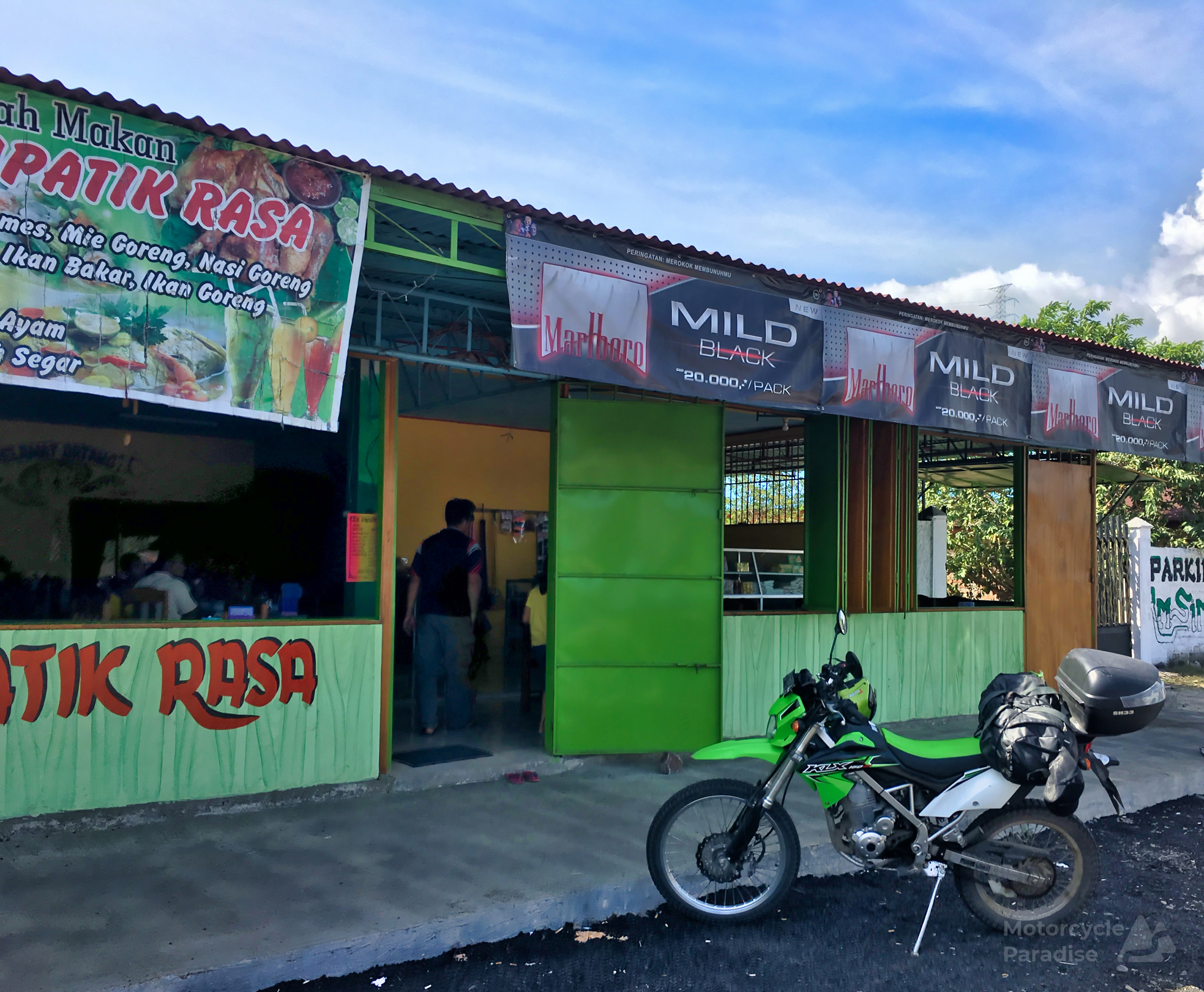 Quite a few trucks loaded with people, these guys were offering me a beer.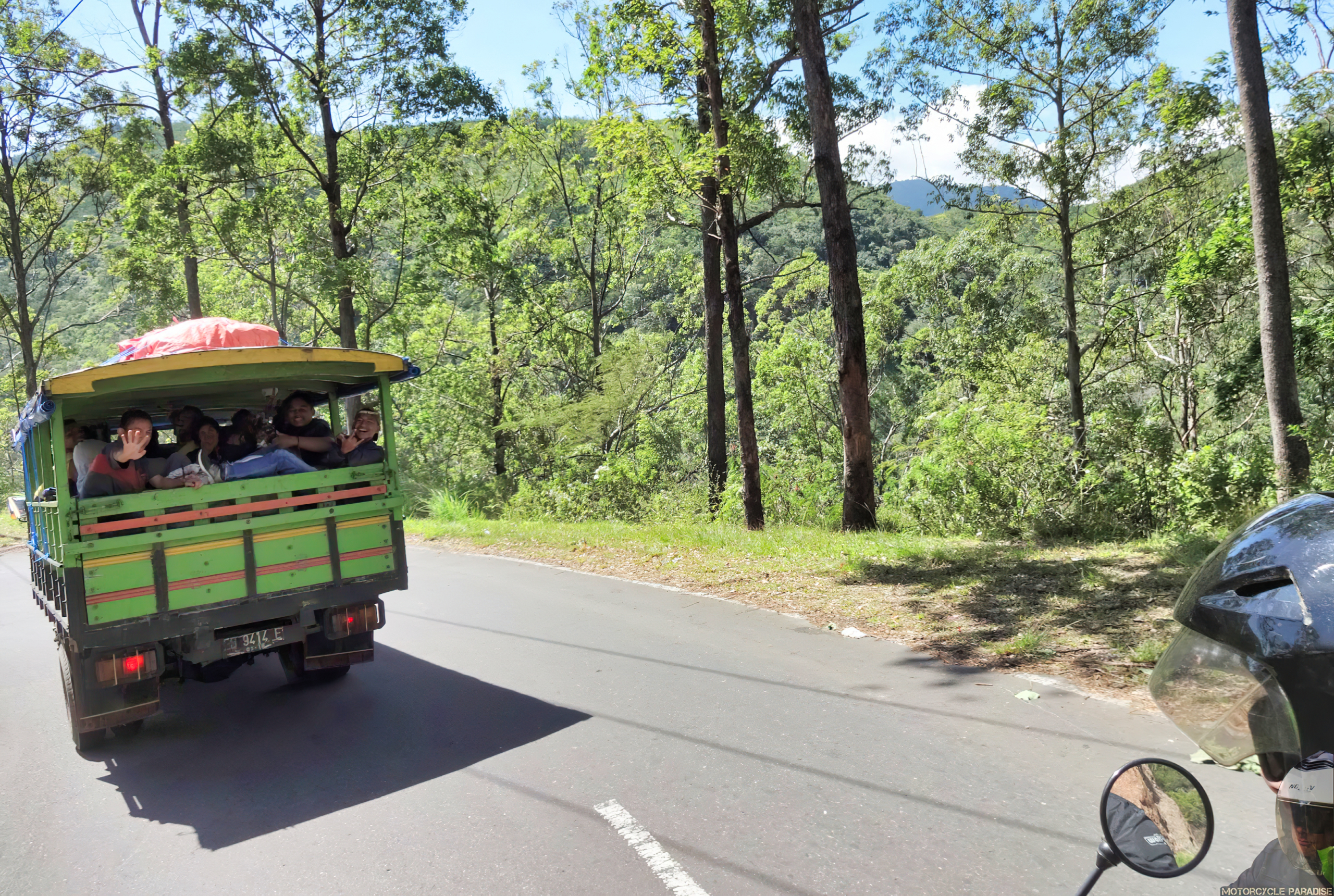 And all the roof riders saying hello too.
The temperature soars as I drop down towards Labuan Bajo so I stop to keep my fluids up and as before soon as I say hello people want to talk and take selfies. The people of Flores are far and away the friendliest I have met in the world. What a great experience riding here is.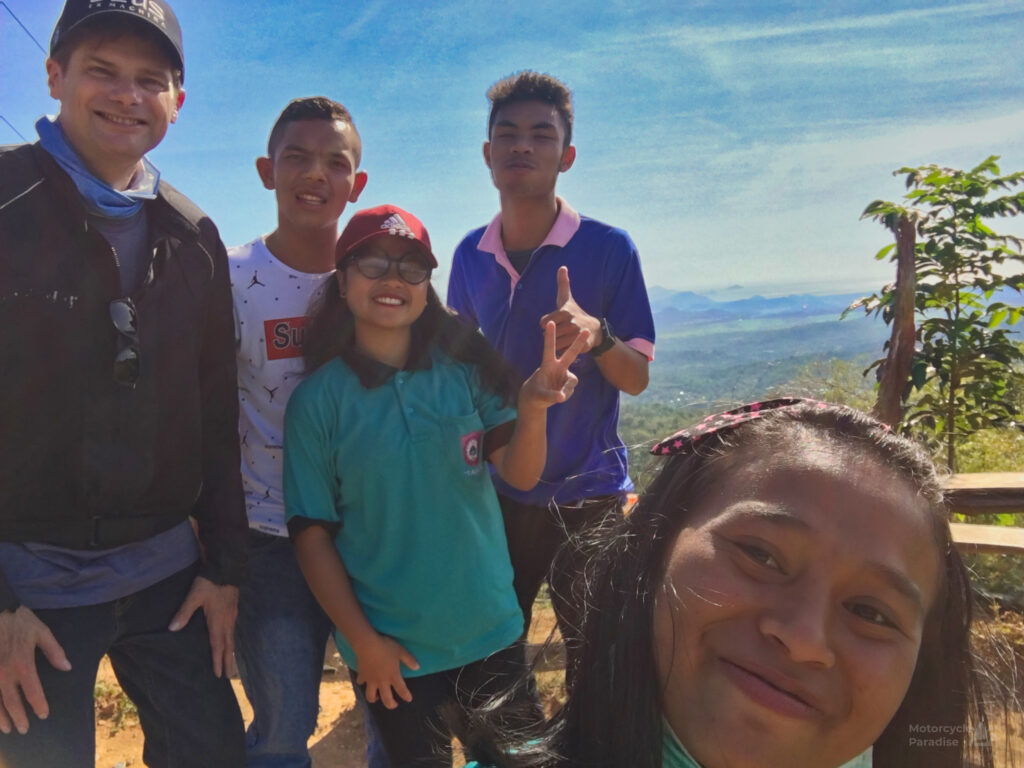 The main southern road is in good condition for the most part but where it is damaged there is no repairs so in a few years it may not be the great surface it is now. Also as more tourists arrive seeing them won't be a novelty for locals as it is now so come ride here soo. Sorry no photos of the Komodo lizards, fate decided I wasn't going on any boat cruise as I got food poisoning during my spare days after the ride.
You might like my follow up ride to this in Northern Sumatra
PART TWO