The Inland Sea
Today was a very important day weather wise because I had saved what might possibly be the best viewpoint to last. From Hiroshima prefecture I will ride across the Inland Sea via a series of impressive bridges, a road in the sky.

I go looking for a temple with a lovely view I found on Google. It eludes me but I enjoyed this nice scene instead.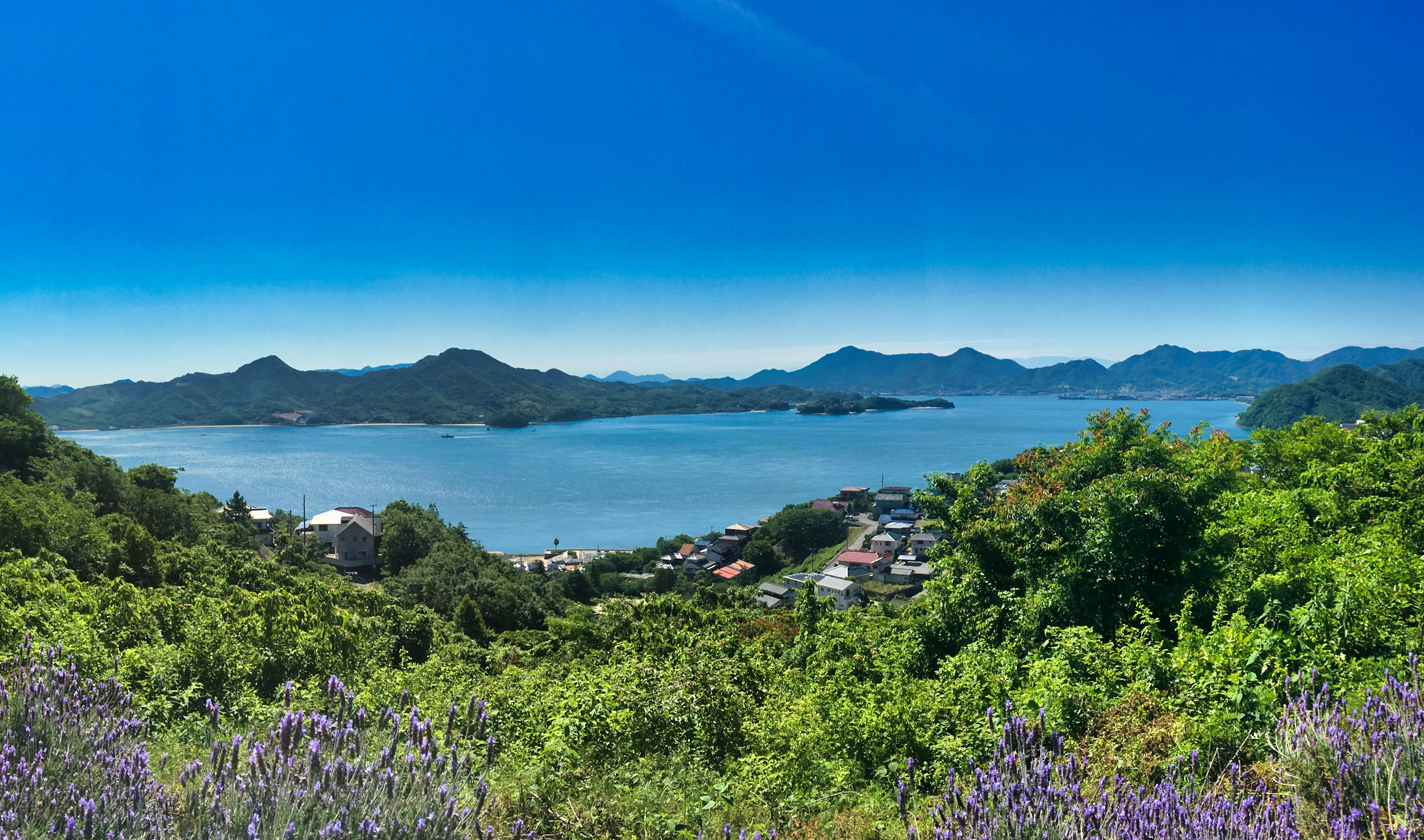 Next another viewpoint. This is a nice spot located just before the start of the Shimanami Kaido road.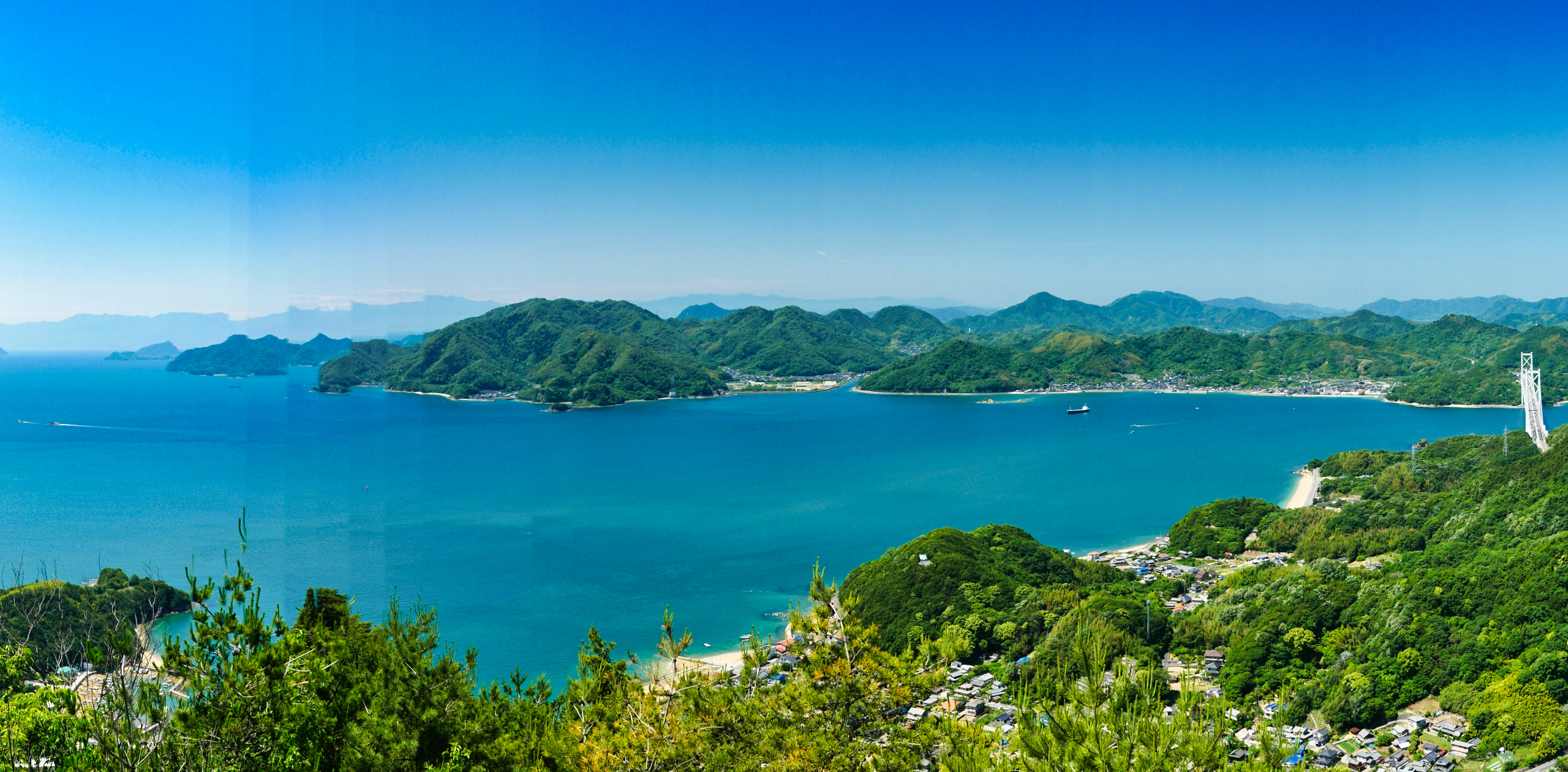 I am riding next over that bridge above onto the islands of the inland sea.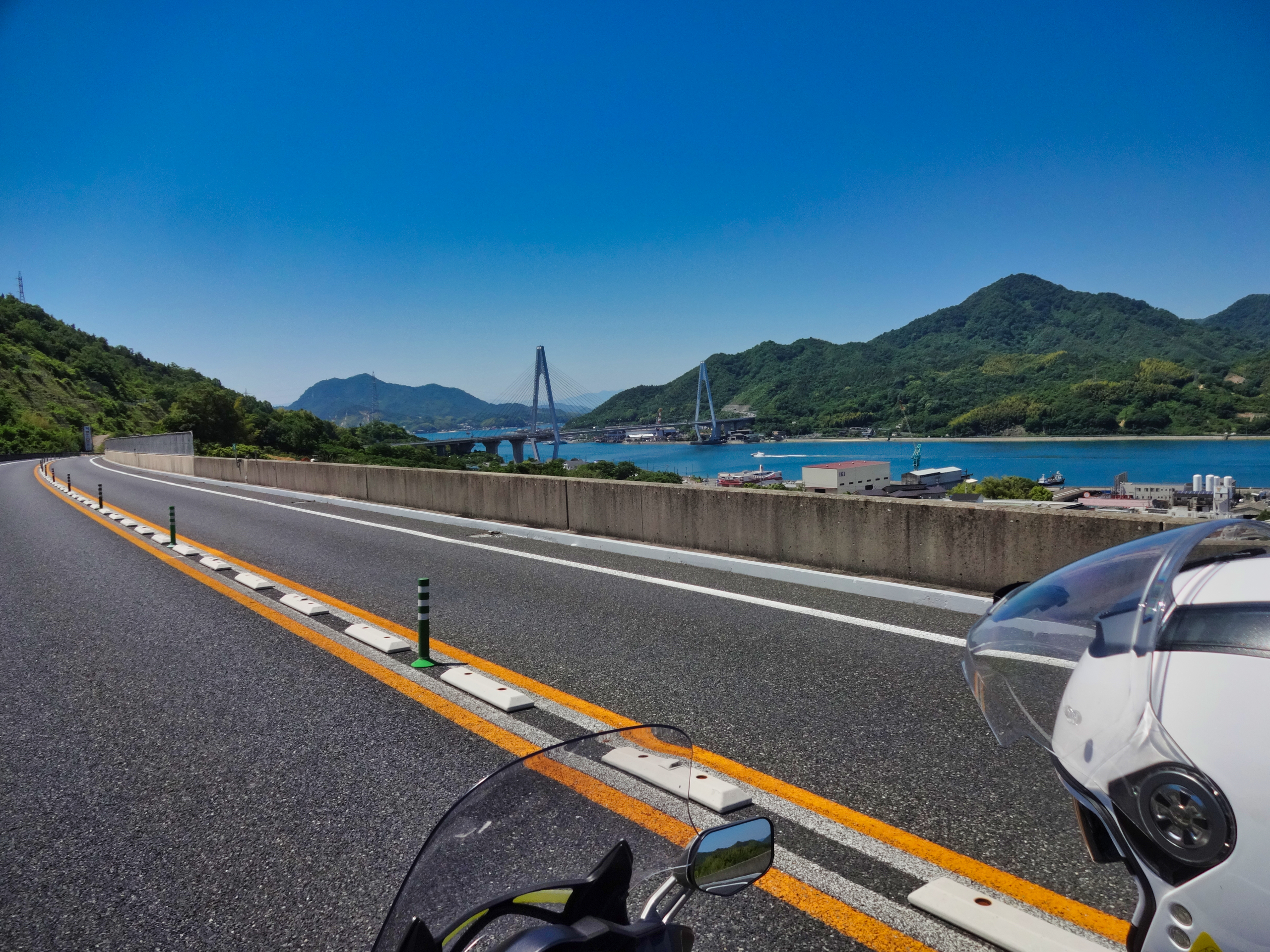 What fantastic weather.
Half way across I detour. I found reference online to a island that has one of the best views but it is somewhat remote with no bridge to the island so few people visit. Sounds perfect.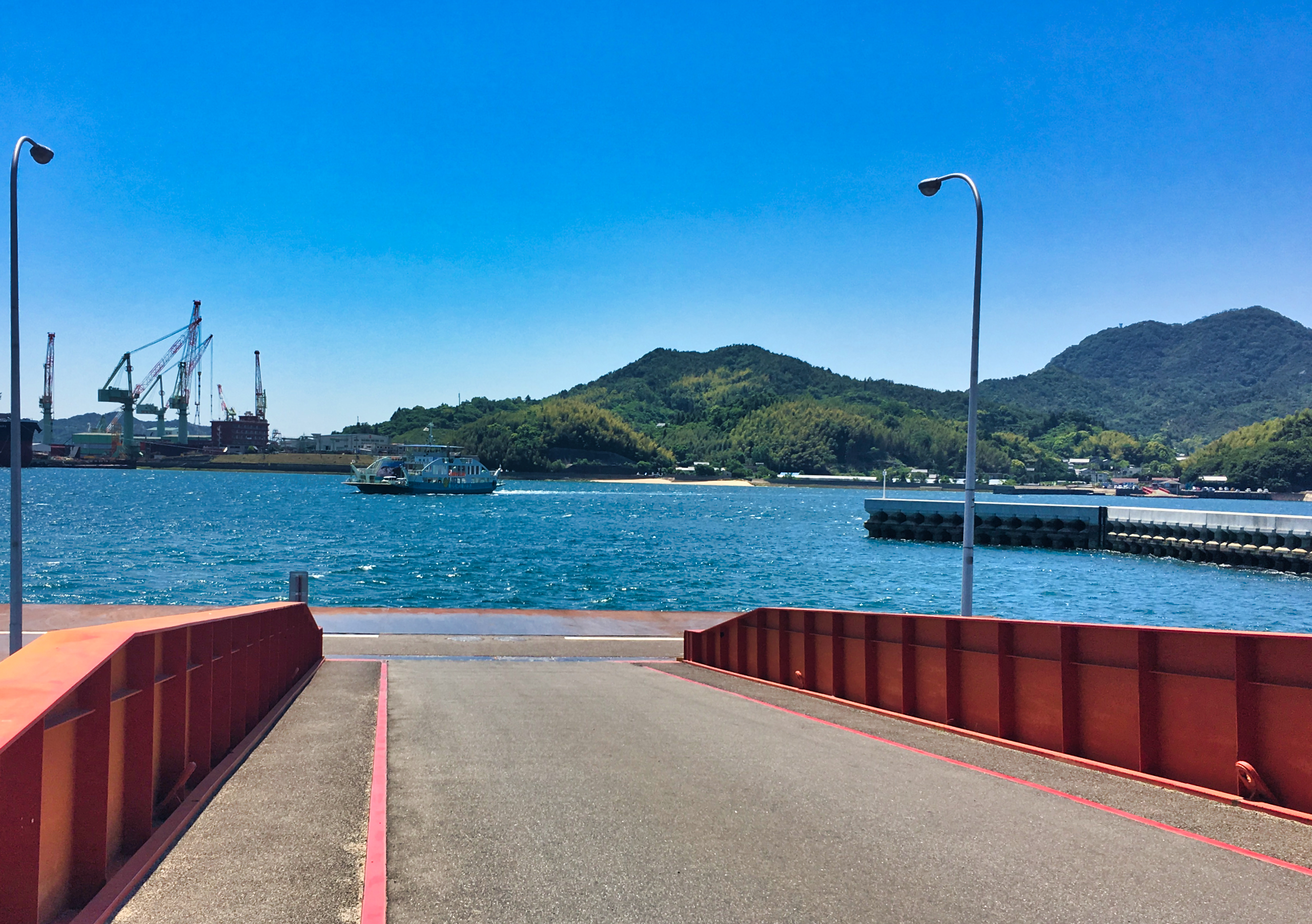 I find the port and sit down with a vending machine iced coffee and after awhile a little ferry comes into sight.
Don't pay the ferry man until … just kidding, it's about $14 for a round trip ticket and a pleasant sailing.
My GPS gets me to the start of the narrow mountain road then I have to guess the rest, easy enough, the only way is up. Sorry, no more 80's pop references
.
There is a steep 300m hike up to the summit, not far but a challenge in stiff motorcycle boots all the same. It is going to be impossible for me to convey the panorama from Mt Sekizen to you but here goes.

I made two videos with a selfie stick but my little Sony cam never saved either. Here instead is a 360 panorama. It's 28mm POV pushing the scenery away compared to real life.

I stayed up there about 40 minutes then started to leave but turned around to stay some more. It is a overused phrase but I honestly could not bring myself to leave.
 What a wonderful place. It was a joy filled interlude.
I walked back to the bike and there is a another trail so I follow that to a picnic spot at a lower point. Best lunch table in Japan.
I am the only person up here whole time. Reluctantly after lunch I make a move as still much to see today.
The island is lovely, the main town frozen in a 70's era. I have tried to photograph the urban decay in Japan and failed miserably so apologies for not offering any imagery. For now I am only barely passable at landscape photography so I stick to that. Man's got to know his limitations as HC said.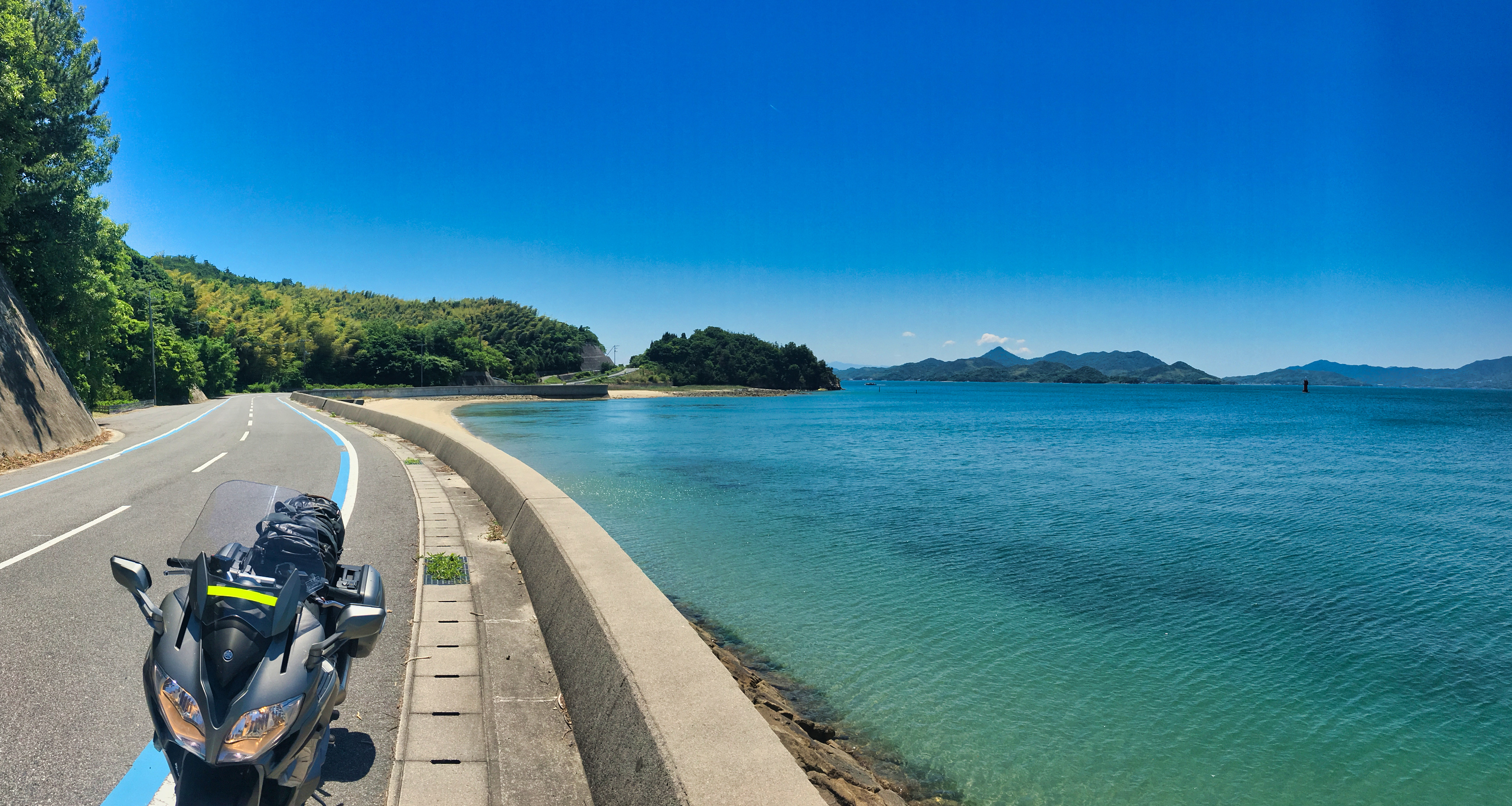 From Iwagi island I retraced my way back to the ferry and then rejoined the elevated road way. This is the Kurushima Kaikyo bridge that brings this amazing road onto Shikoku.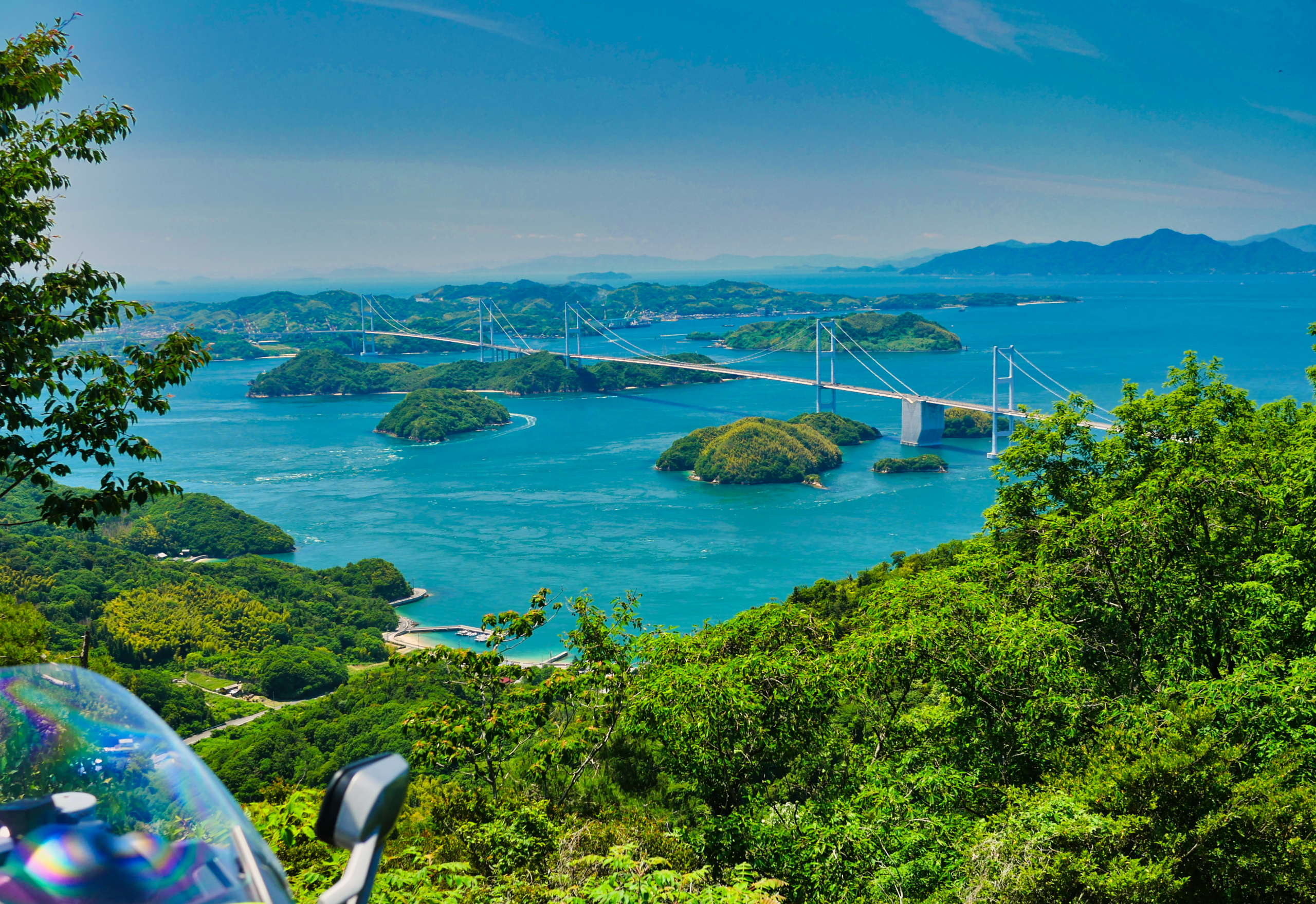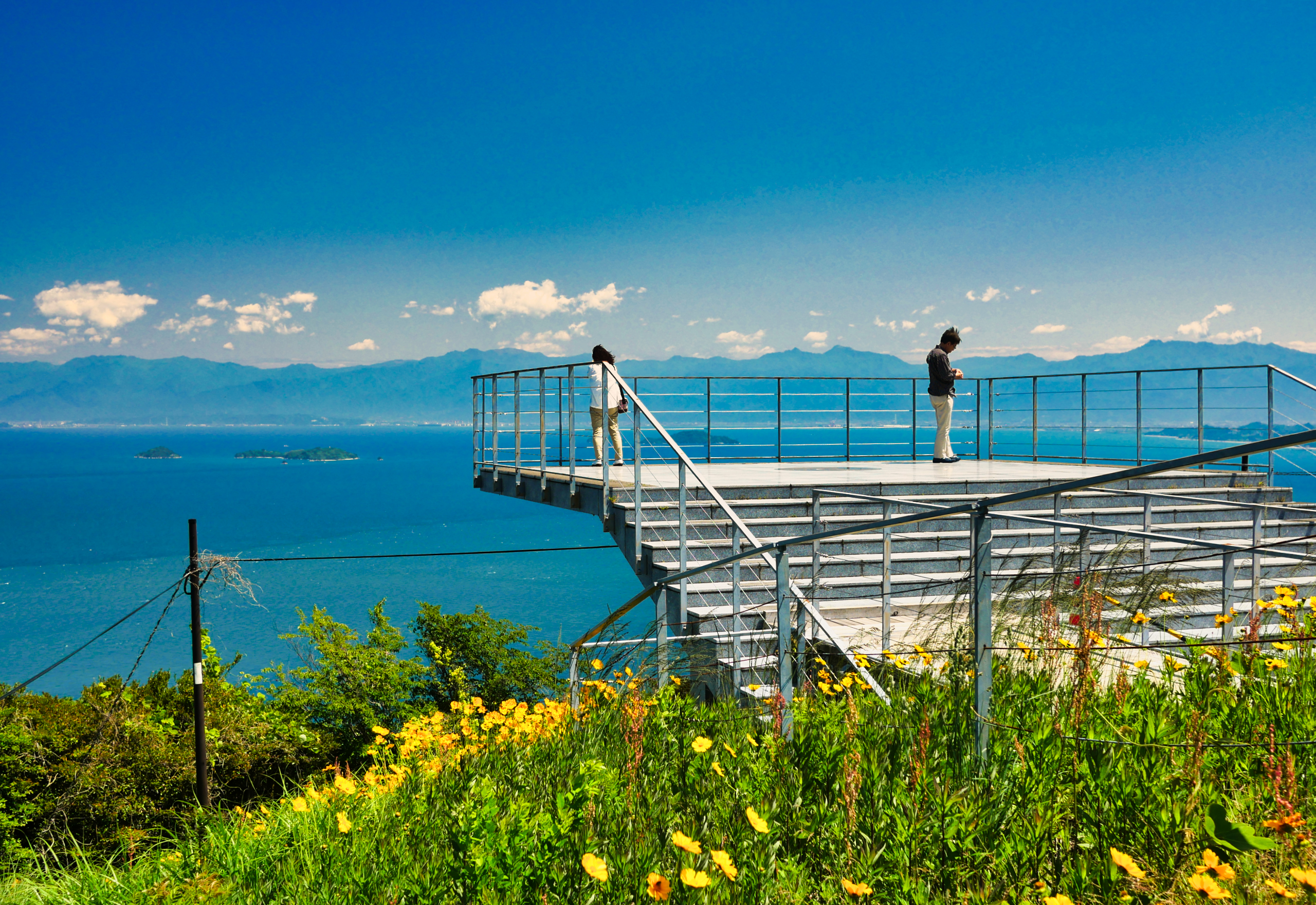 It's a grand vista any direction up here.
And then I ride across the final bridge. Expensive toll but worth it. Of course the ride is not just viewpoints. I don't take so many road photos because they can be boring but the riding here is as terrific so here is a few images about that.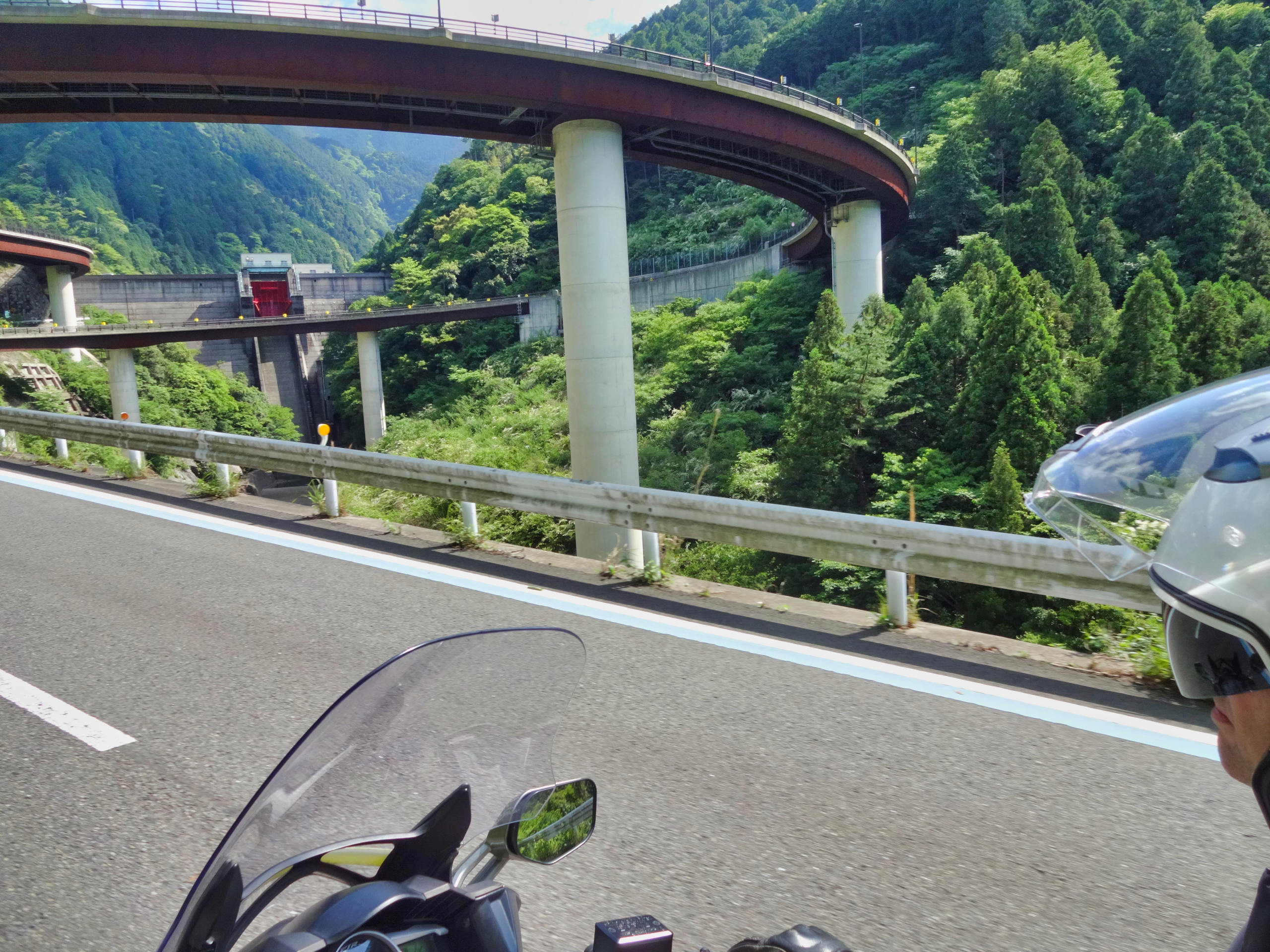 The ascent kicks off with a circle loop bridge to ride along beside a dam.
Then the corners twist and turn up a long valley surrounded by rich green cedar trees and to the summit. I take a rest at road works while road is cleared. The traffic controller chats to me, and discovering my background in rail shows me his impressive train spotters photo album. Only in Japan.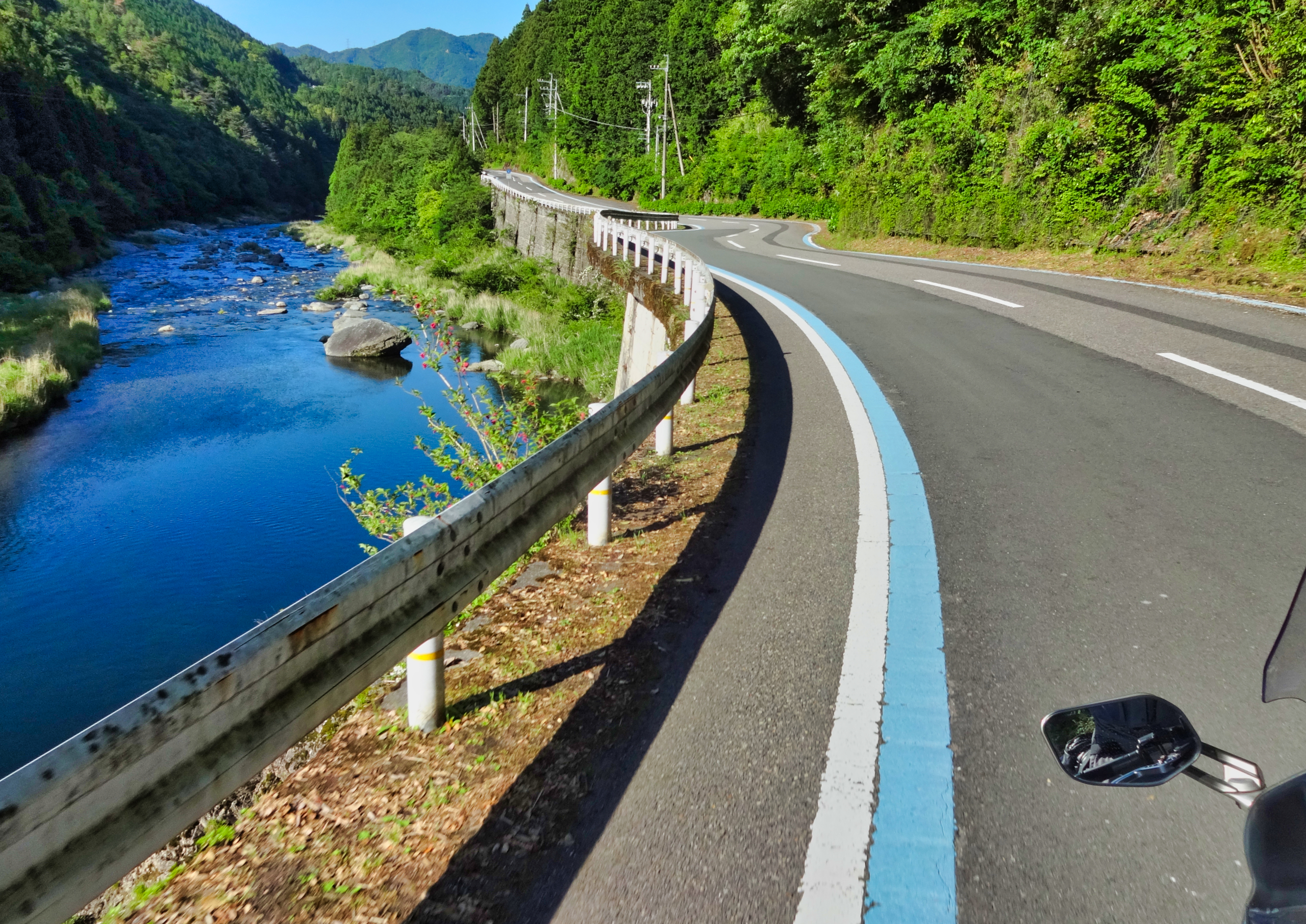 Then he holds the cars until I am on my way giving me a clean run for ages on a beautiful sweeping road across the mountain.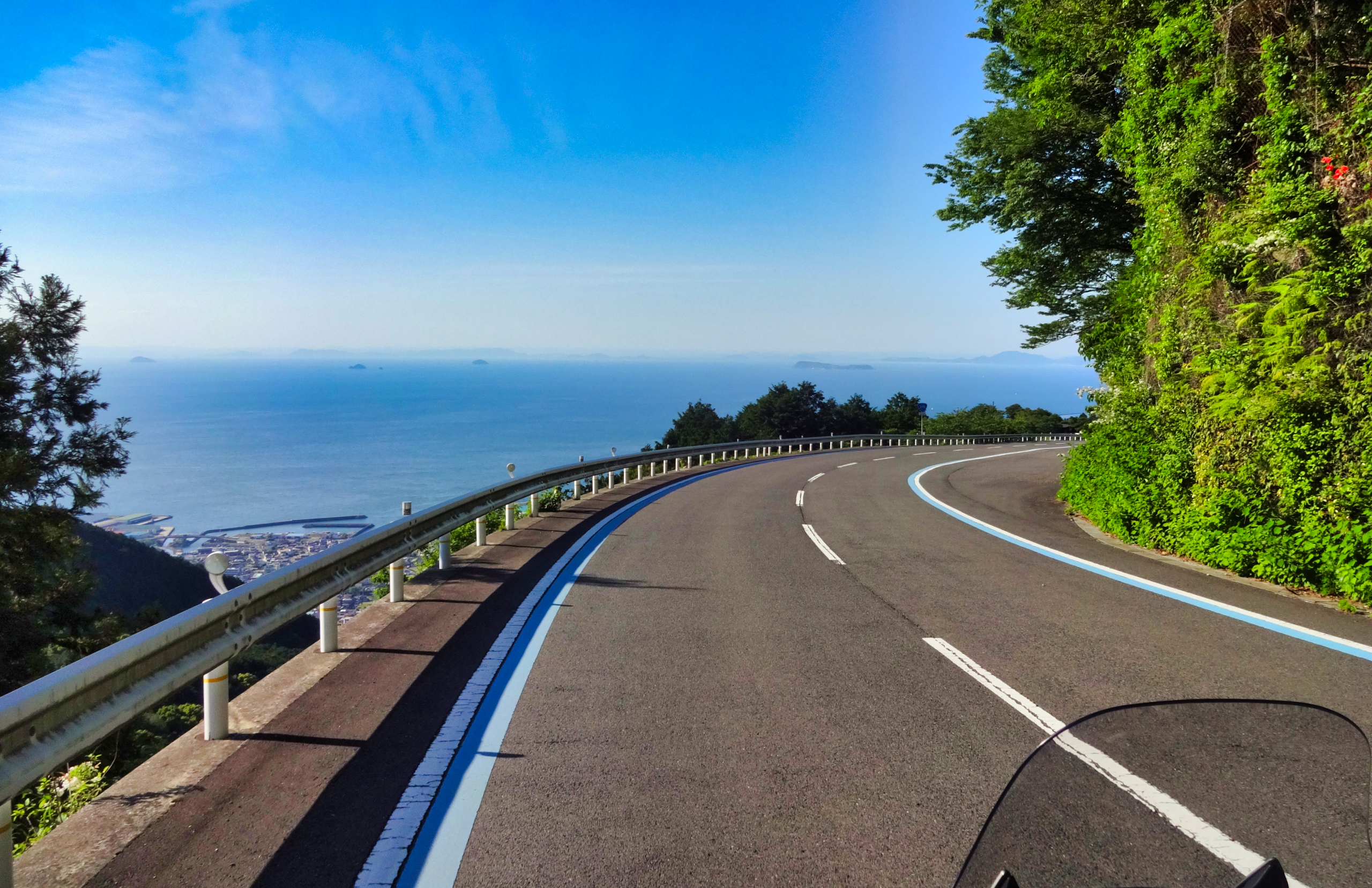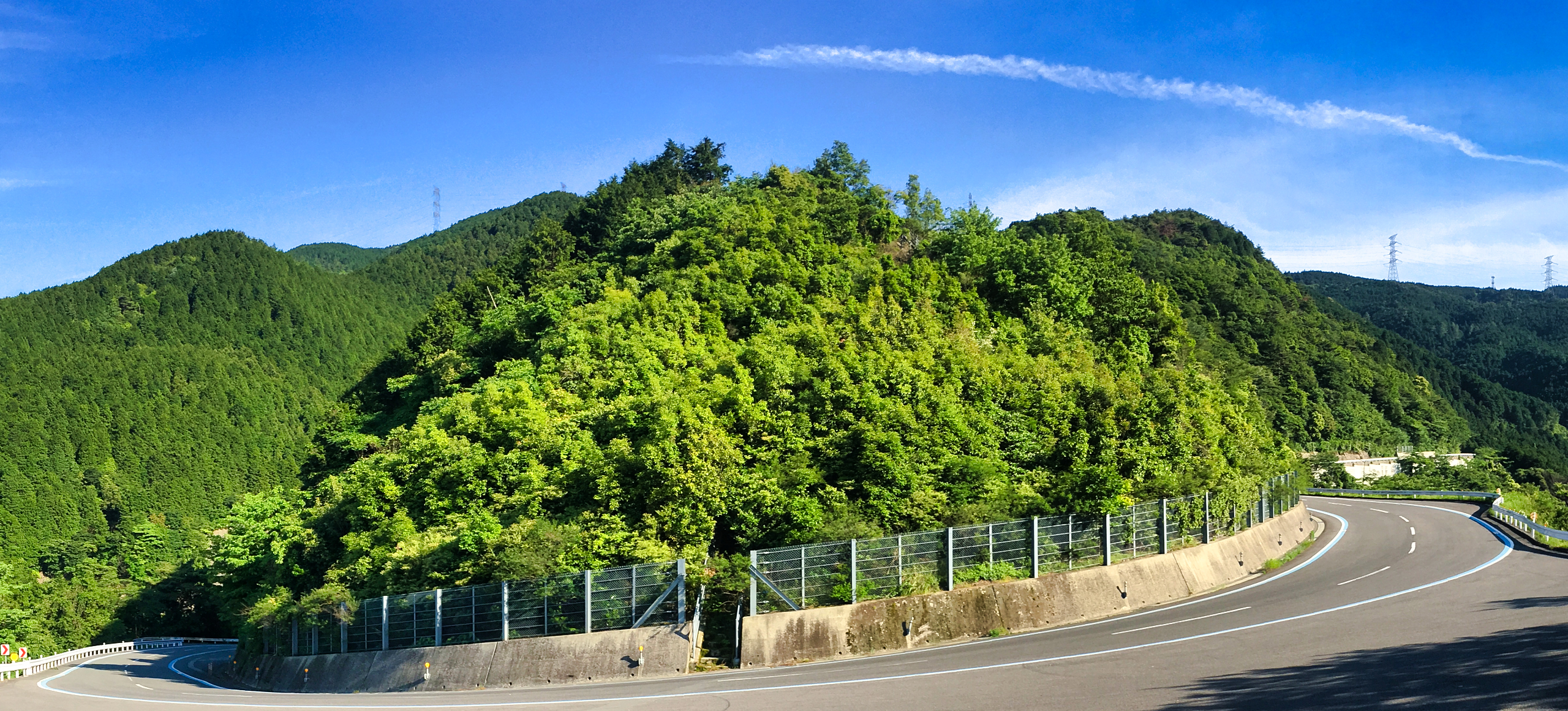 Eventually I descend down towards the ocean again.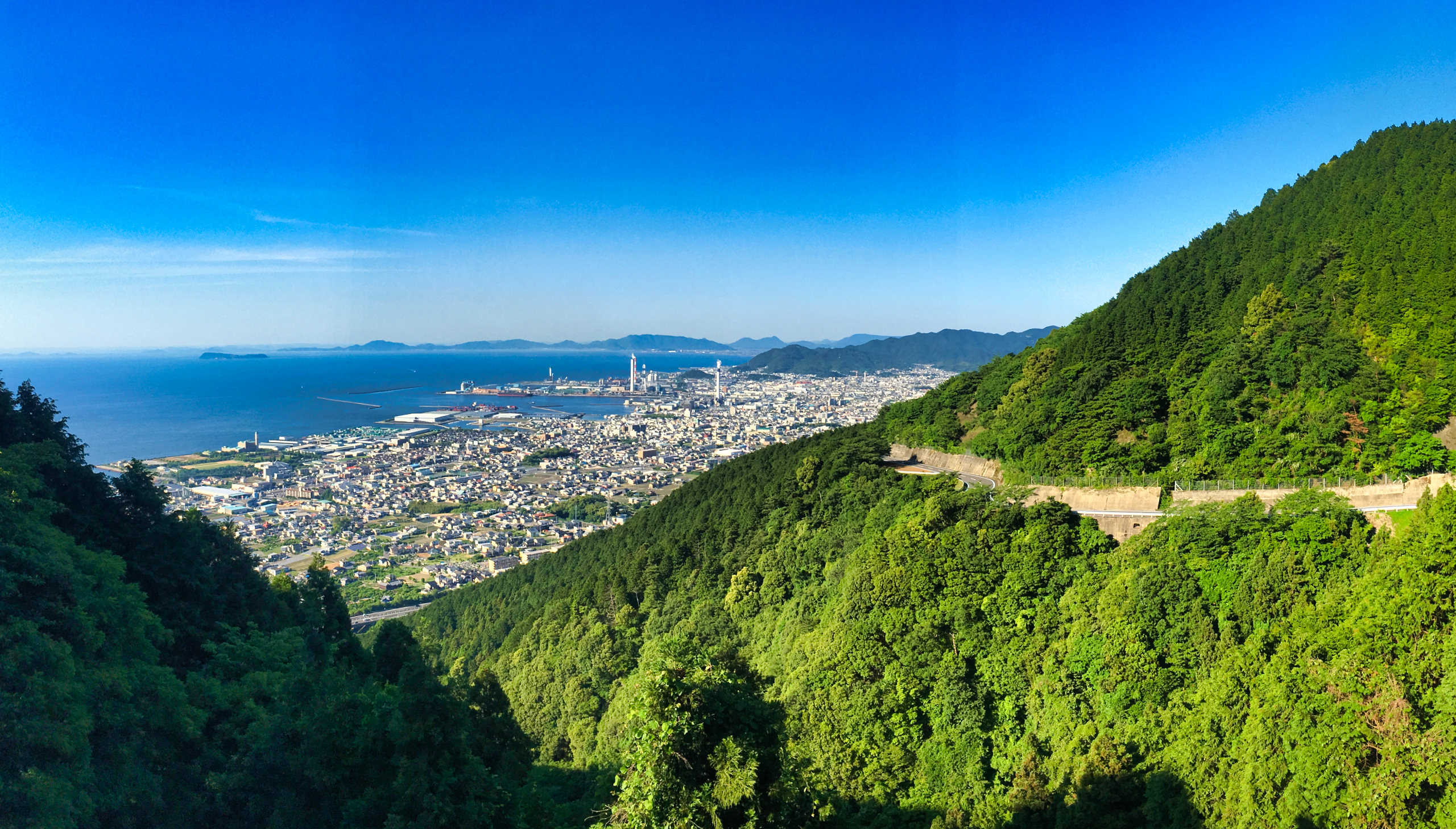 To my destination for the night – just a small look at the great roads here.
Day sixteen I am presented with another nice day, this is the best run of weather I have had on any tour here. I am making my way to Shodoshima. I think I mentioned before but shima/jima means island so when Google maps shows 'Shodoshima Island' it is saying Shodo island island.
But first I visit Mt Umpenji, home to a famous temple. I was going for the view since man made things rarely interest me, but you might be tired of viewpoint photos so here is slightly different take.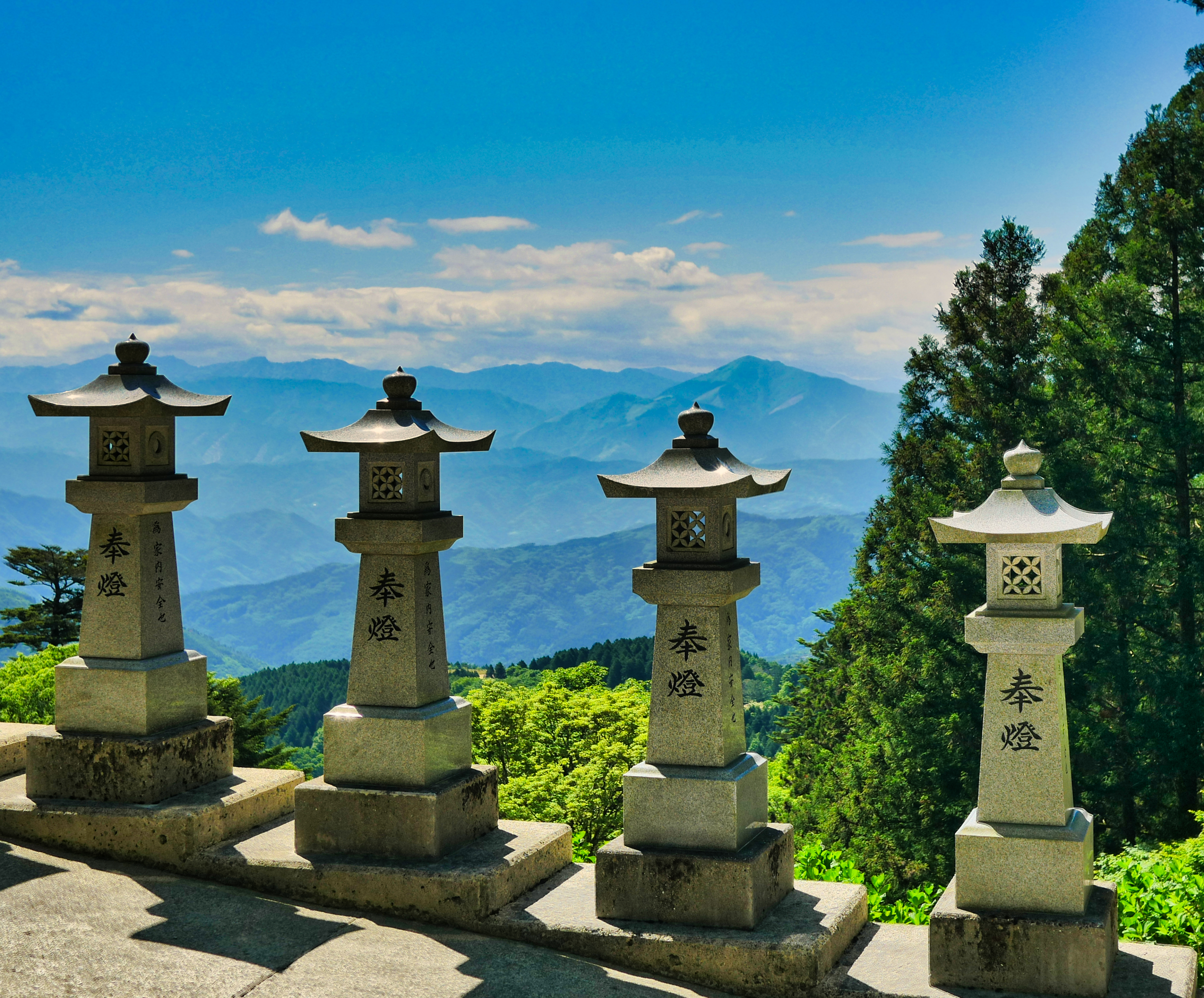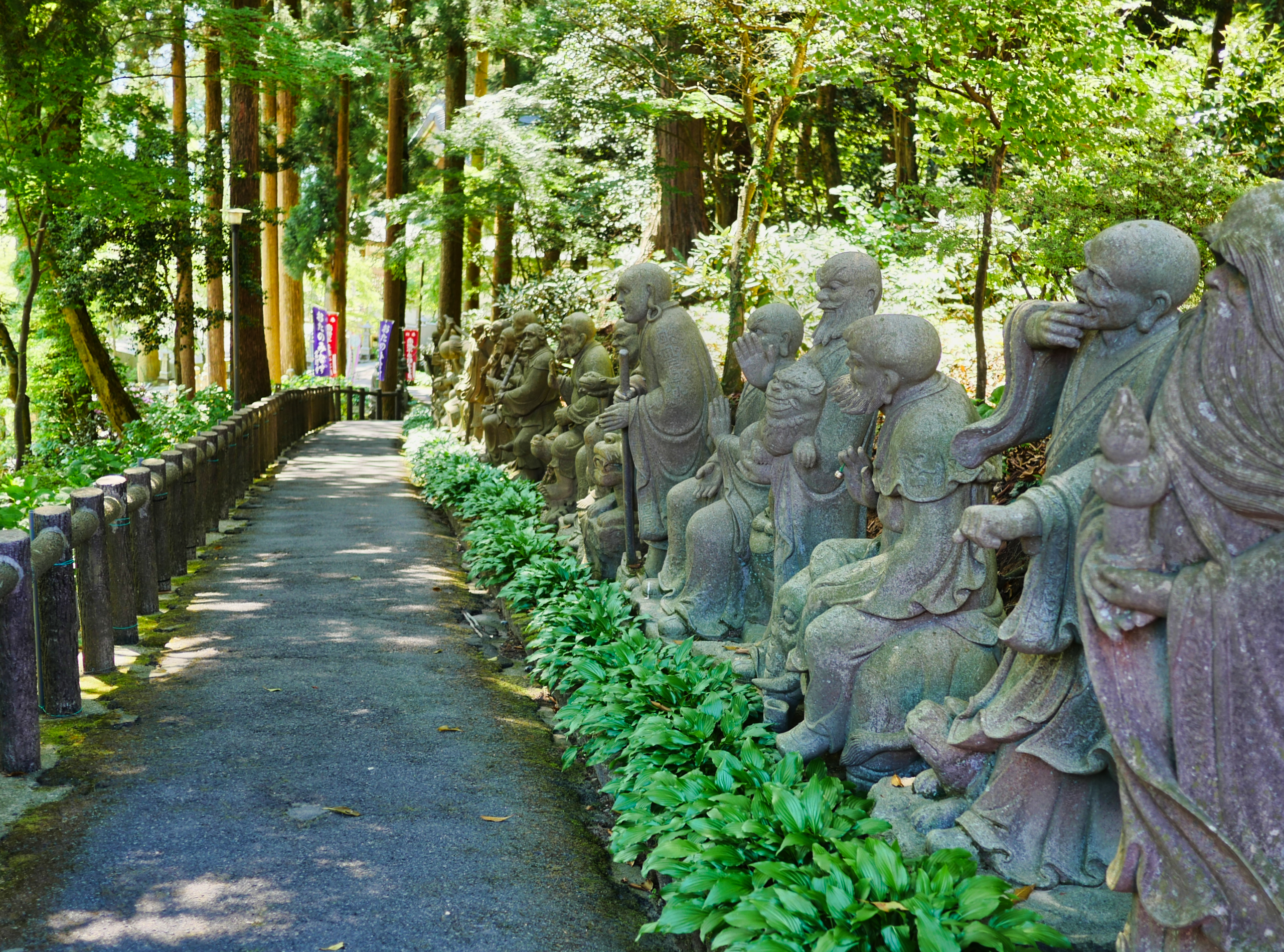 My lunch spot today was onboard with a nice sailing from Takamatsu.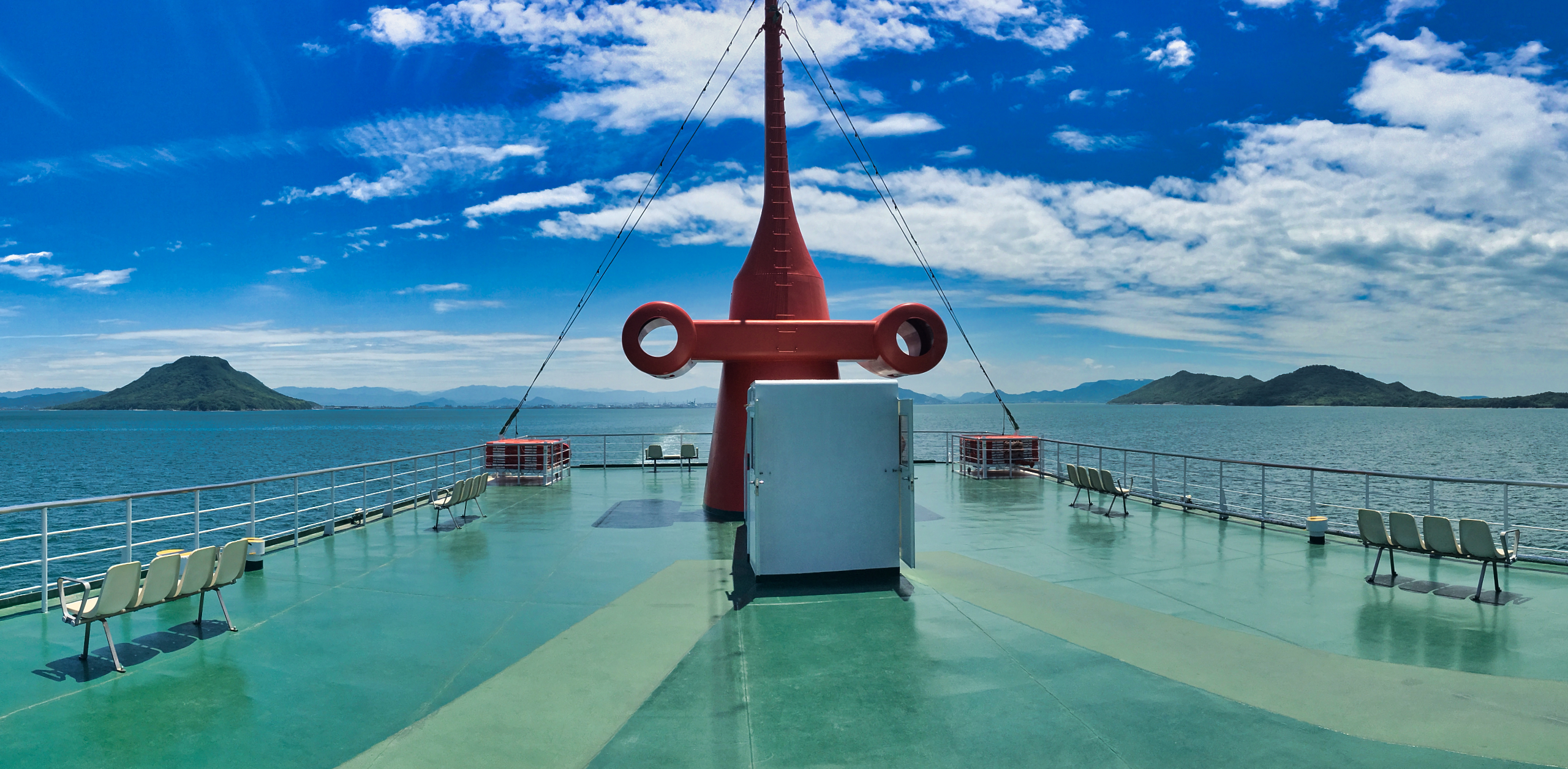 A couple of foreign women in the ferry ticket office. Felt strange to see a westerner and hear English.
The GPS refused to follow the route I made for the island so I just decided to free ride. Actually I like to explore with no plan best of all but it is not always so practical.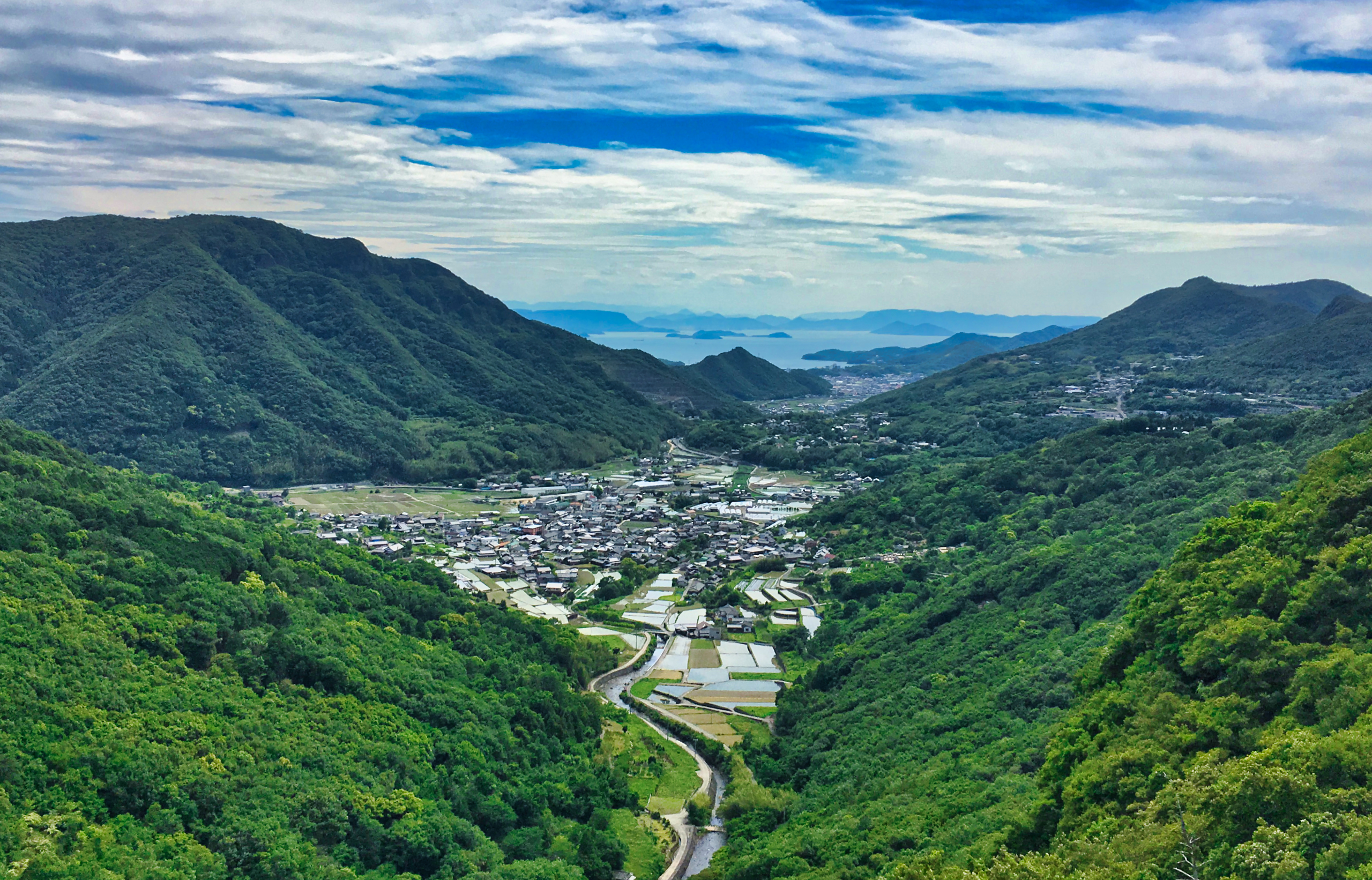 After going along the coast awhile I turned inland to find the viewpoint that I visited last time in poor weather and promised myself to return. Mission accomplished.
 With nobody here I decided to skip visiting my last target spot and just enjoy all this. Below is the view in the other direction.
I enjoyed this ride so very much. When the weather is kind Japan offers the best motorcycle touring in the world.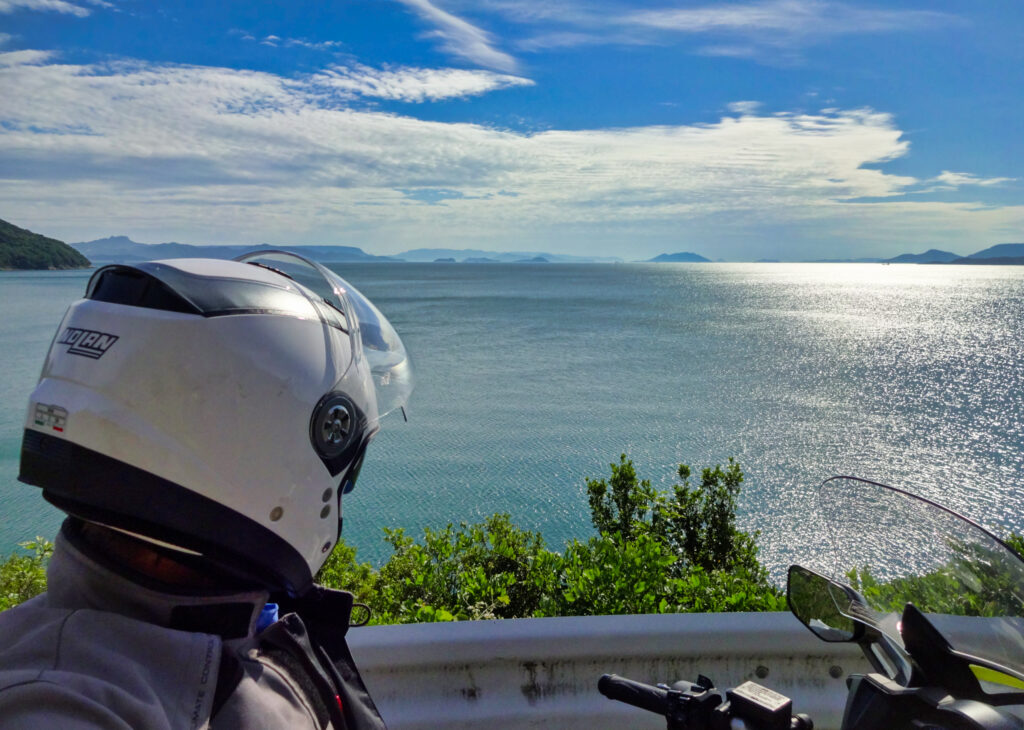 To anyone who had the perseverance to read all the six posts of this tour, ありがとうございました, thank you, Grazie, Спасибо, Salamat sa iyo.