Day six – Yamaguchi to Fukuoka prefecture.
Having set off for Tsushima in part one I was confronted with typhoon coming to Japan but decided to continue. I spent yesterday inside from the rain and now was ready to ride on.

The FJR1300 affords a lot of protection from elements, that is the good part of riding a larger tour motorcycle. 11 degrees and rain is miserable conditions but I was not uncomfortable today. I stopped often at highway parking areas to stretch to drink hot coffee and check for leaks.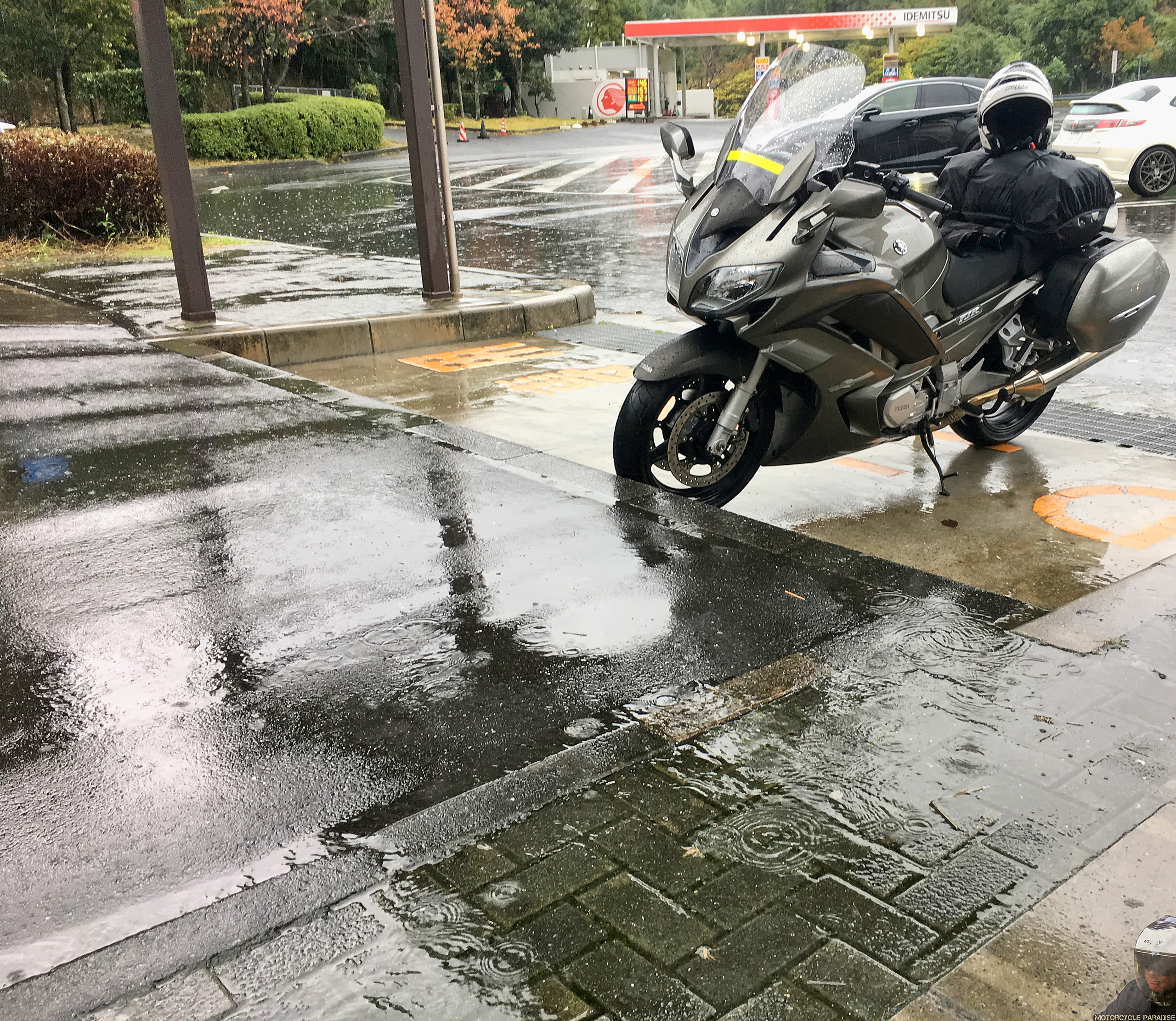 By the time I reached the bridge to Kyushu it had eased.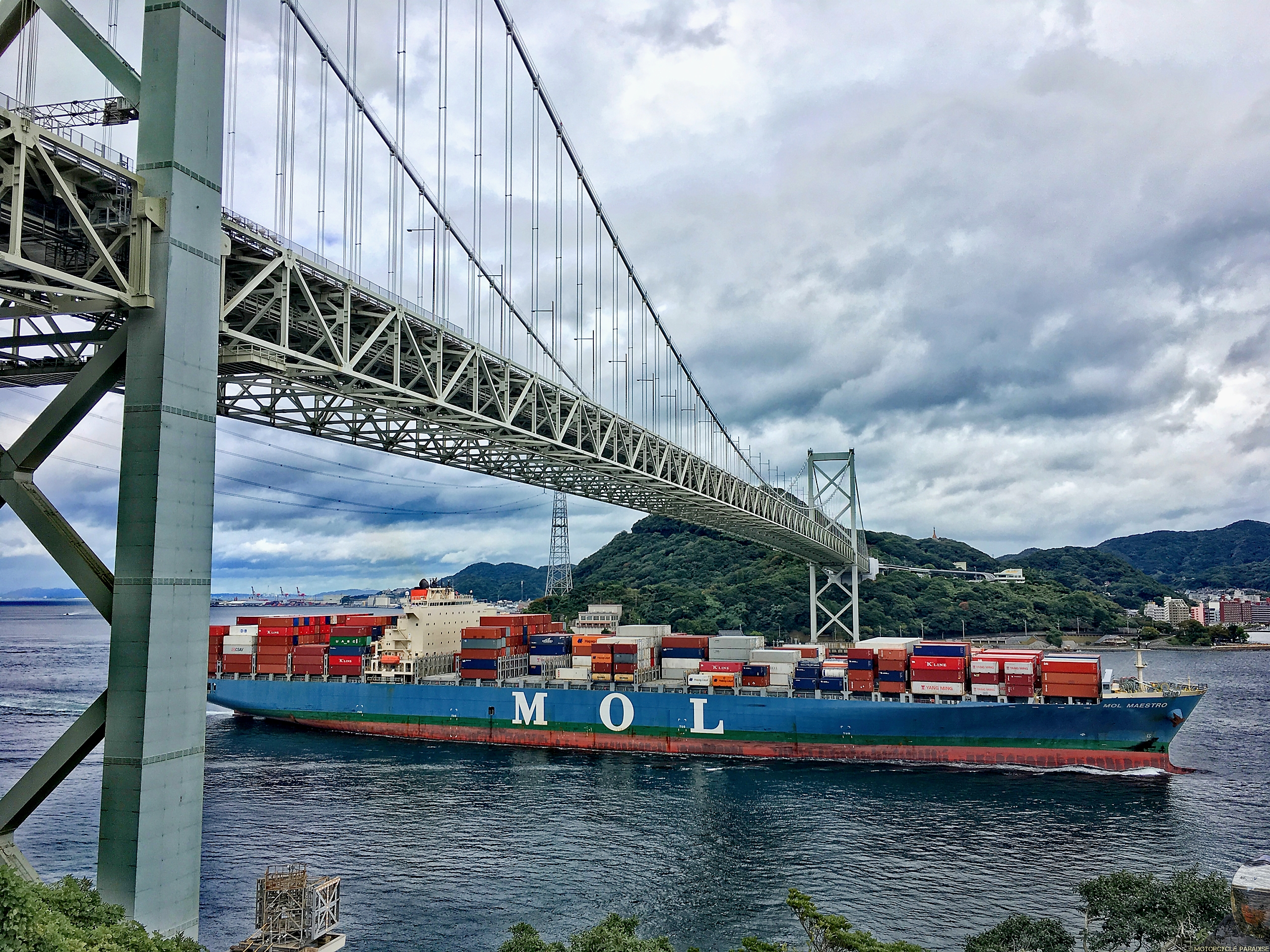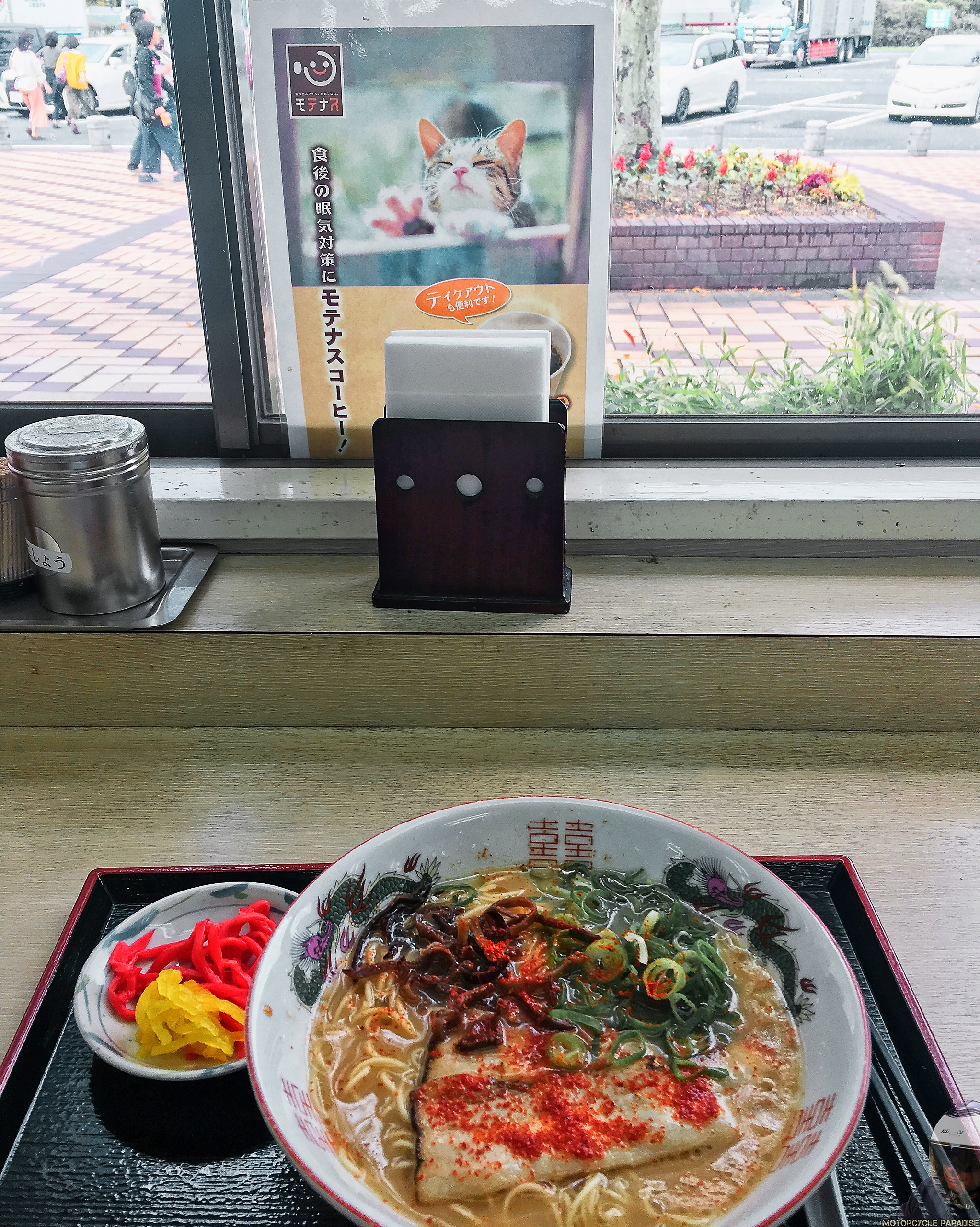 Hot ramen was good today.

By the time I reached Fukuoka I was dey. Glad I stayed on course
I took a walk around Fukuoka. In Japan there is considerable upsell of the North. The food is said to be the best from Hokkaido and Aomori is said to be the home of the most beautiful women in Japan. I think the south is by far the best ramen and scenery and home of Japans most beautiful.
Day seven – Fukuoka to Nagasaki prefectures.
There is a gale warning this morning but the ferry is sailing still. The ferry is mostly carpeted areas and you can lie down and relax. (taken before most people came aboard)
The trip in total took 5 hour. It was a rough ride at times. The cost was about $100 for my fare and motorcycle.
Getting ready to leave as we arrive Tsushima the ferry hold is half empty, most vehicles alighted at Iki island located about half way.
Alighting at Tsushima it is a beautiful sunny afternoon. I set off along some back roads to the middle of the island to the best view point, Mt Eboshi.

I arrive about 4pm and have the place to myself. It is incredible. I stay until the sun dips low, it is such a beautiful peaceful place.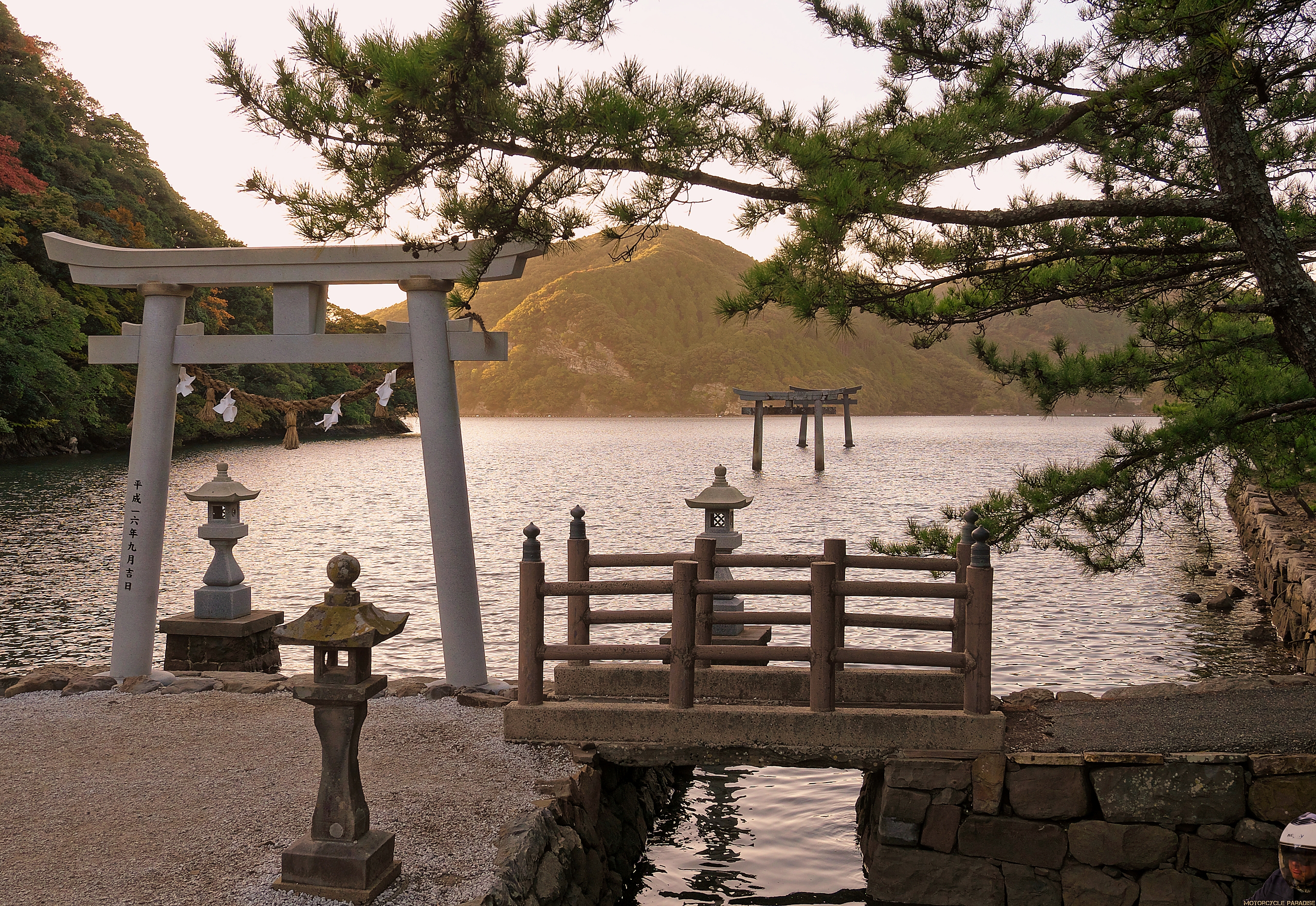 Day eight – Nagasaki prefecture.
Today am exploring Tsushima. A ride with no set plan and no need to look at the clock. This is the sort I like best.
By luck I have stumbled upon where one of the masts of the Omega navigation system used to be located. This was a series of 7 beacons transmitting a radio signal that allowed ships and planes to work out their location prior to GPS.
The mast that once stood here was incredibly high but was decommissioned with the use of GPS and just a few parts have been kept as a display.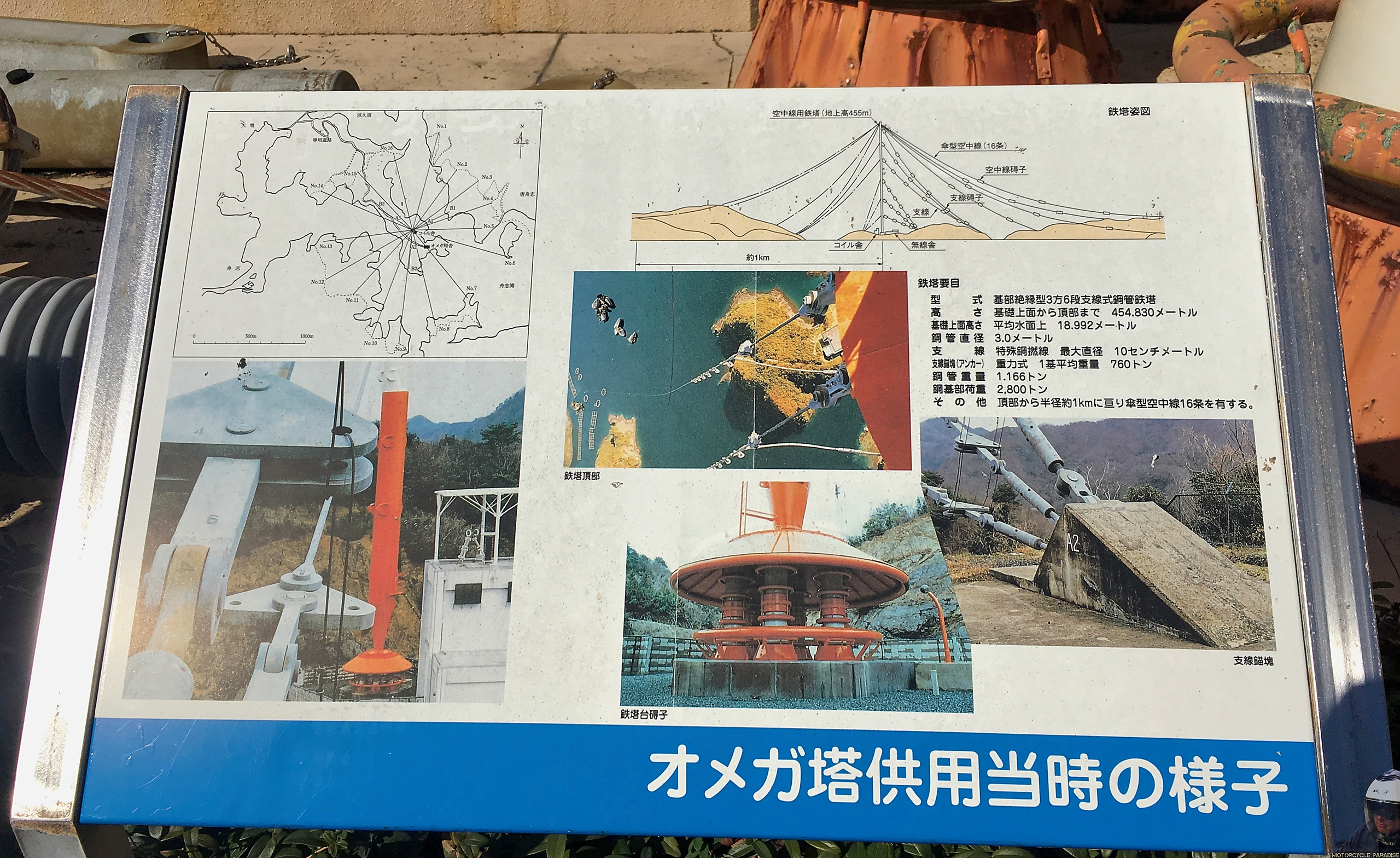 I reach the top of the island and here I find a memorial to the 1905 naval battle. So many young guys lost their lives just off the shore here in the name of empires that just this short time later no longer exist.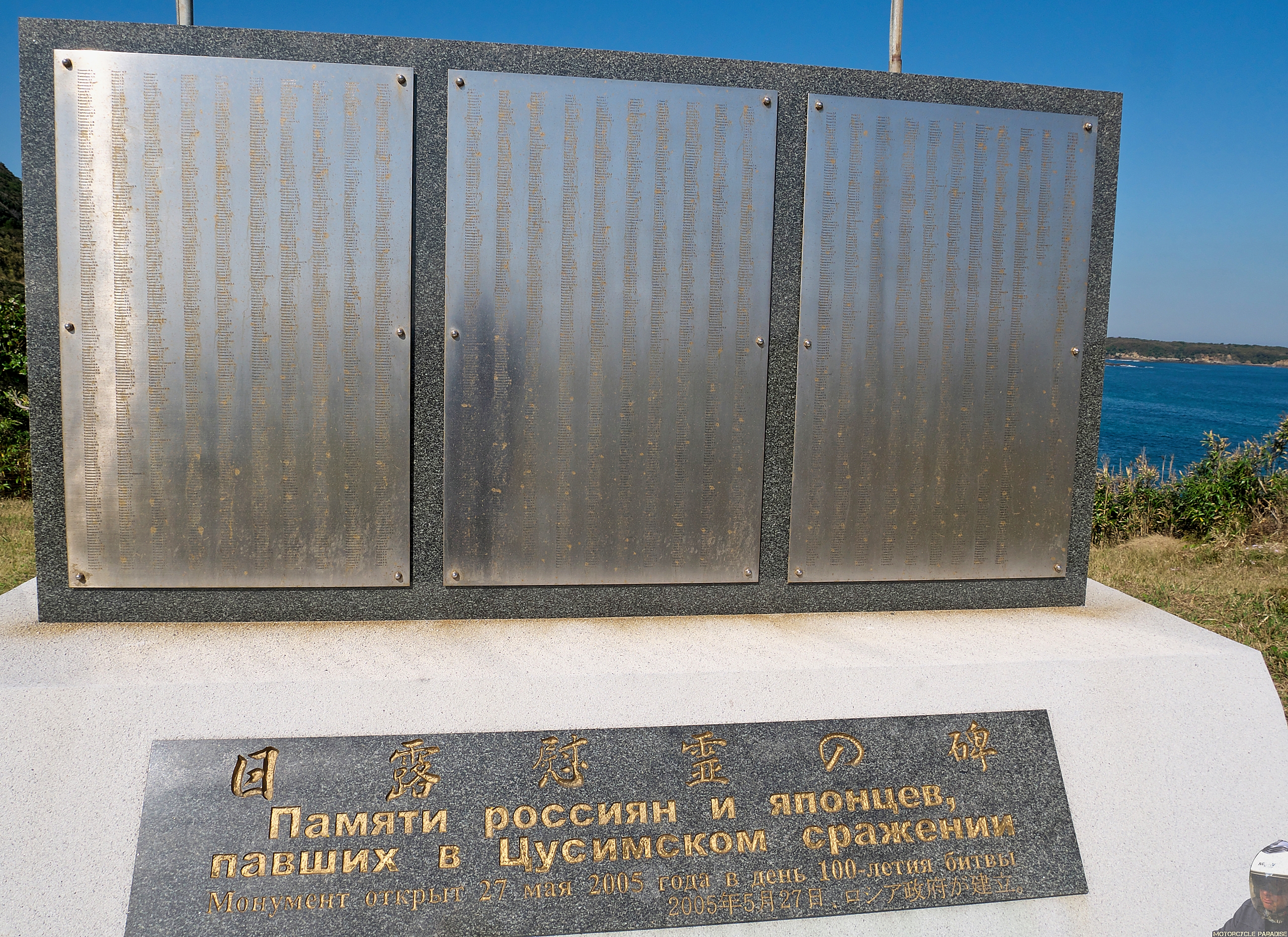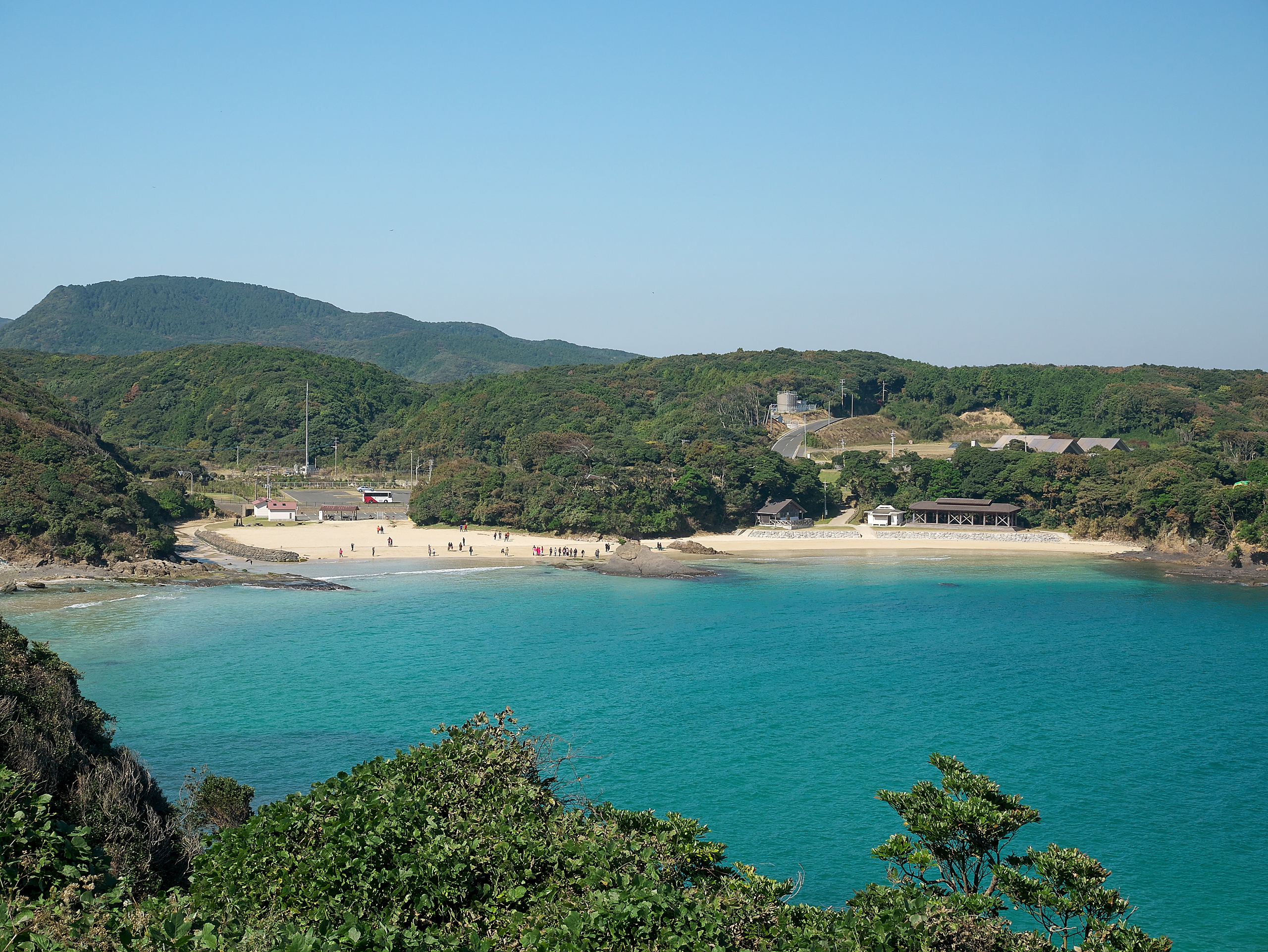 The sea is pretty up here. I was shocked to see people out enjoying the sun since Japanese avoid their beaches but turned out those people in the photo were all South Korean. There is a high speed ferry that connects making Tsushima just a short ride away.
I stop for some lunch and of course got some great Korean food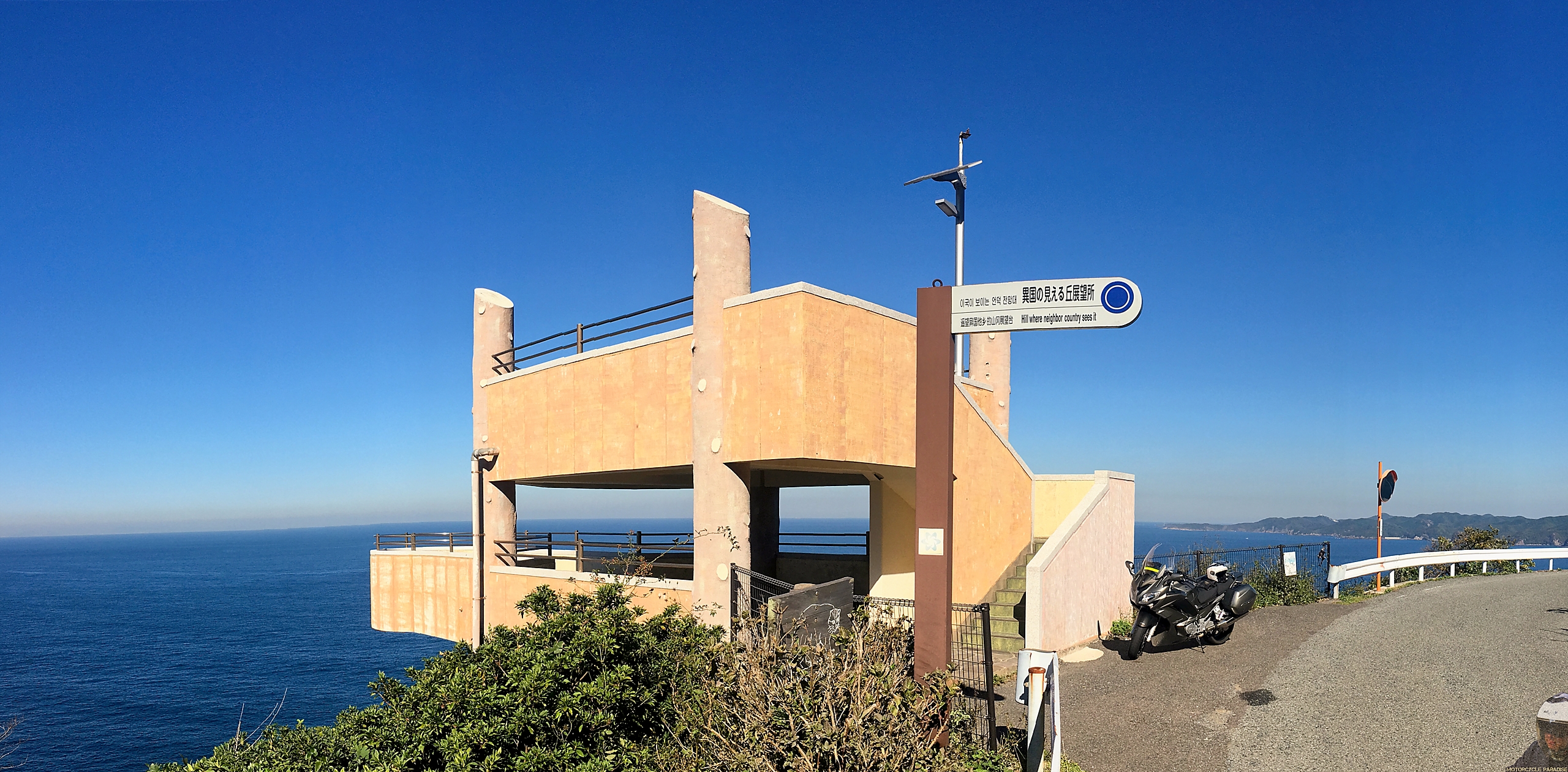 From the top I made my way next down the west coast. I stopped at a lesser know view point called "hill where neighbor country see's it" (why does Japan still not ask any English speakers to check things for them… ) I could just make out Busan across the ocean.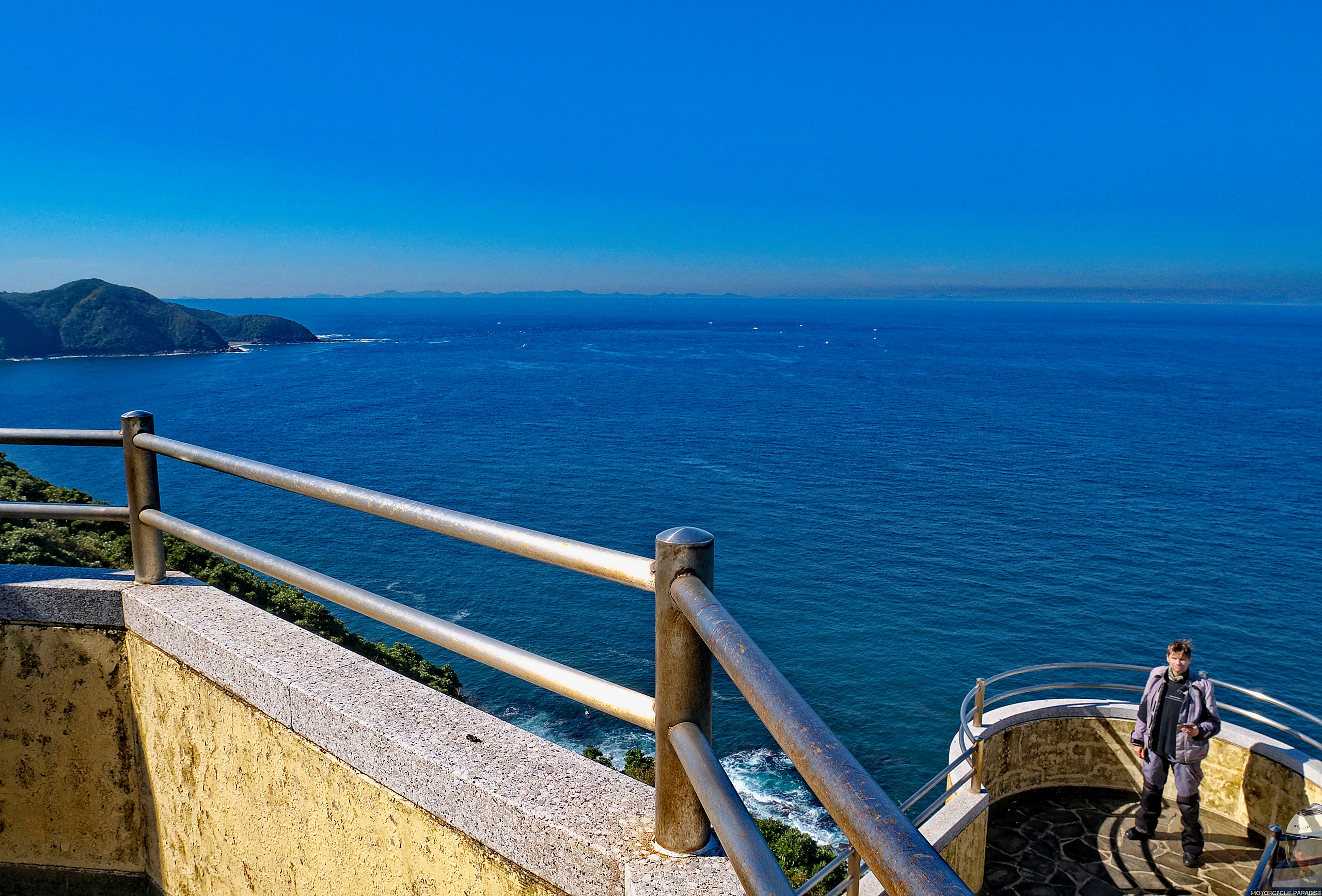 Lovely empty roads riding south.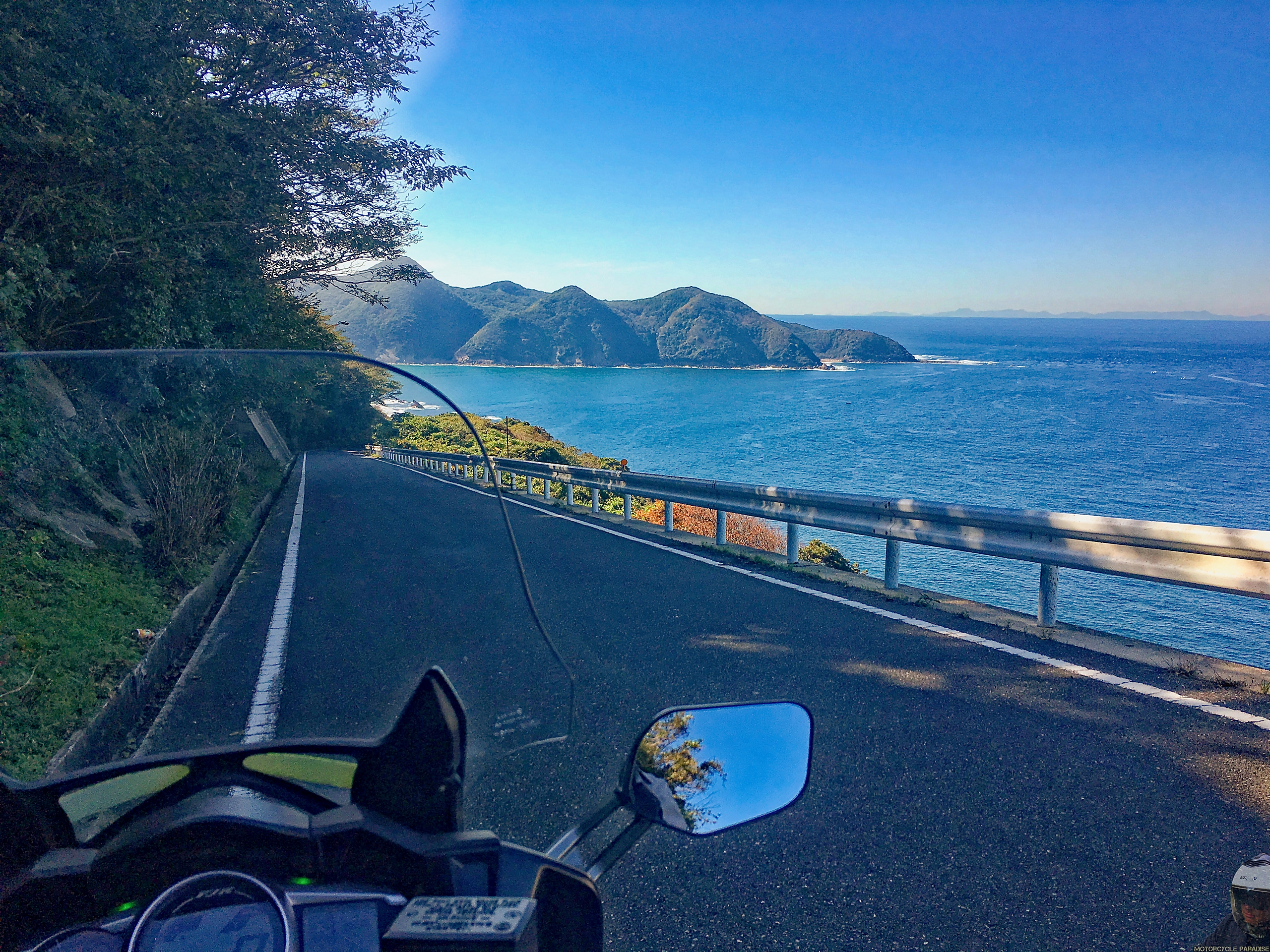 The final South Korea viewpoint at Sasino park was best. Here I could clearly see the mainland. Well this is literally as far west as I can go.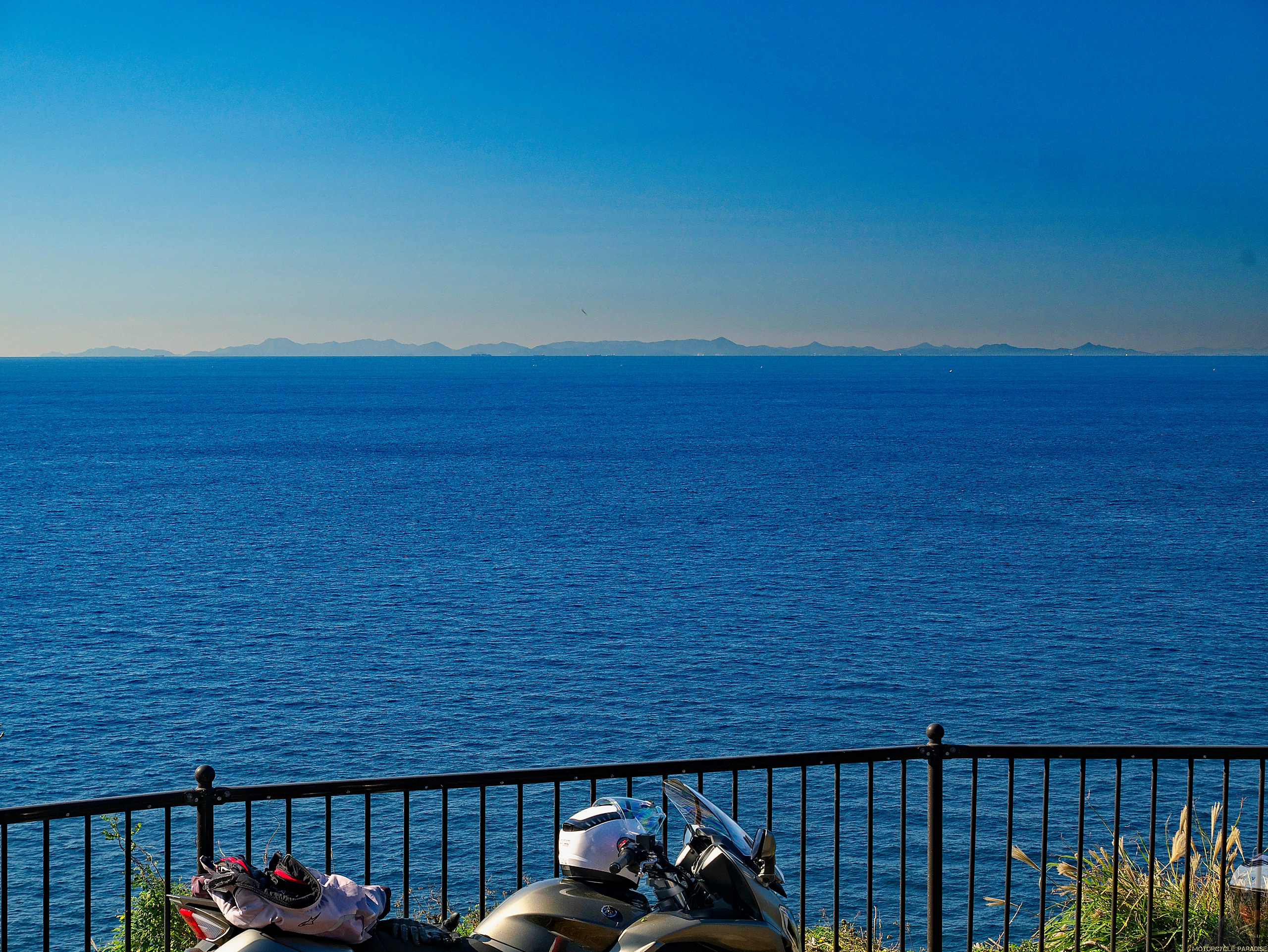 The leaves were starting to turn here on the west coast but I am still a week early. Never mind look at that gorgeous sky.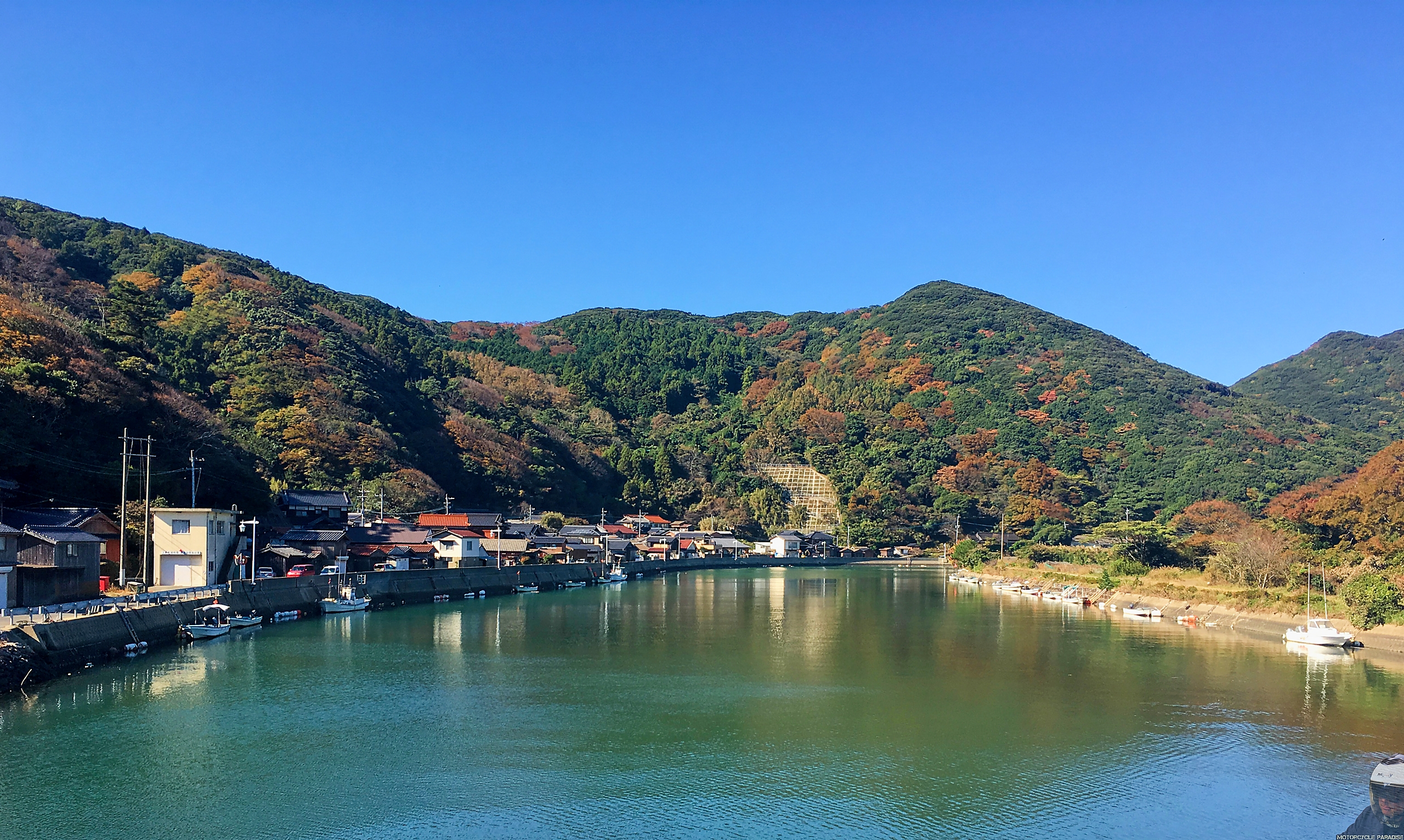 Day Nine – Nagasaki to Oita prefecture.
The ferry back to mainland leaves at 8.50am. The sailing back is flat calm seas and I take the time to type up this report. I am writing each day as I ride but posting to the blog will be a bit delayed.
From Fukuoka I cruised down the expressway to Beppu. Which was stupid haha. I was originally going to take the ferry to Shikoku but I had since decided to return via Shimane to try catch the autumn leaves. But I turned it into a nice ride.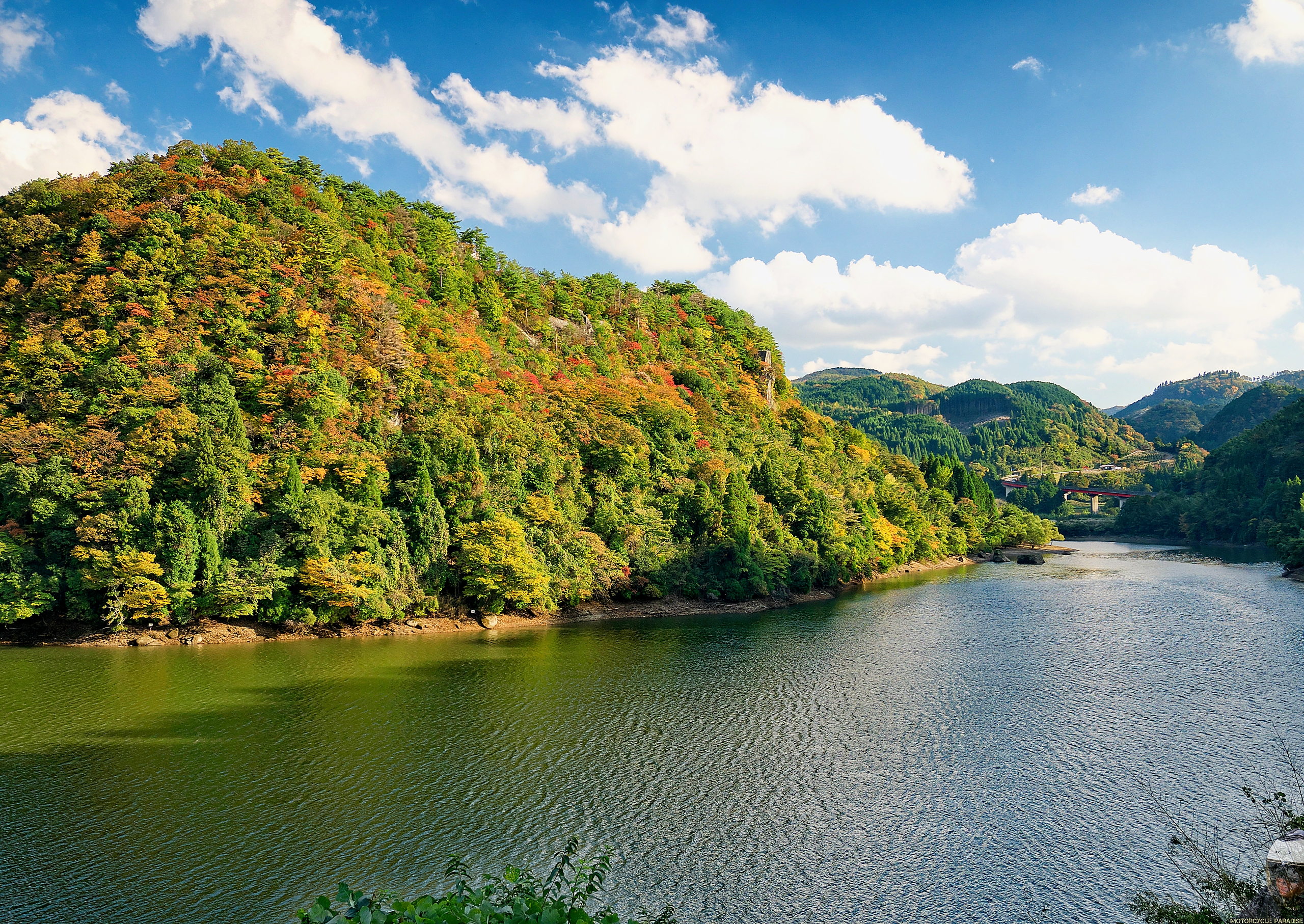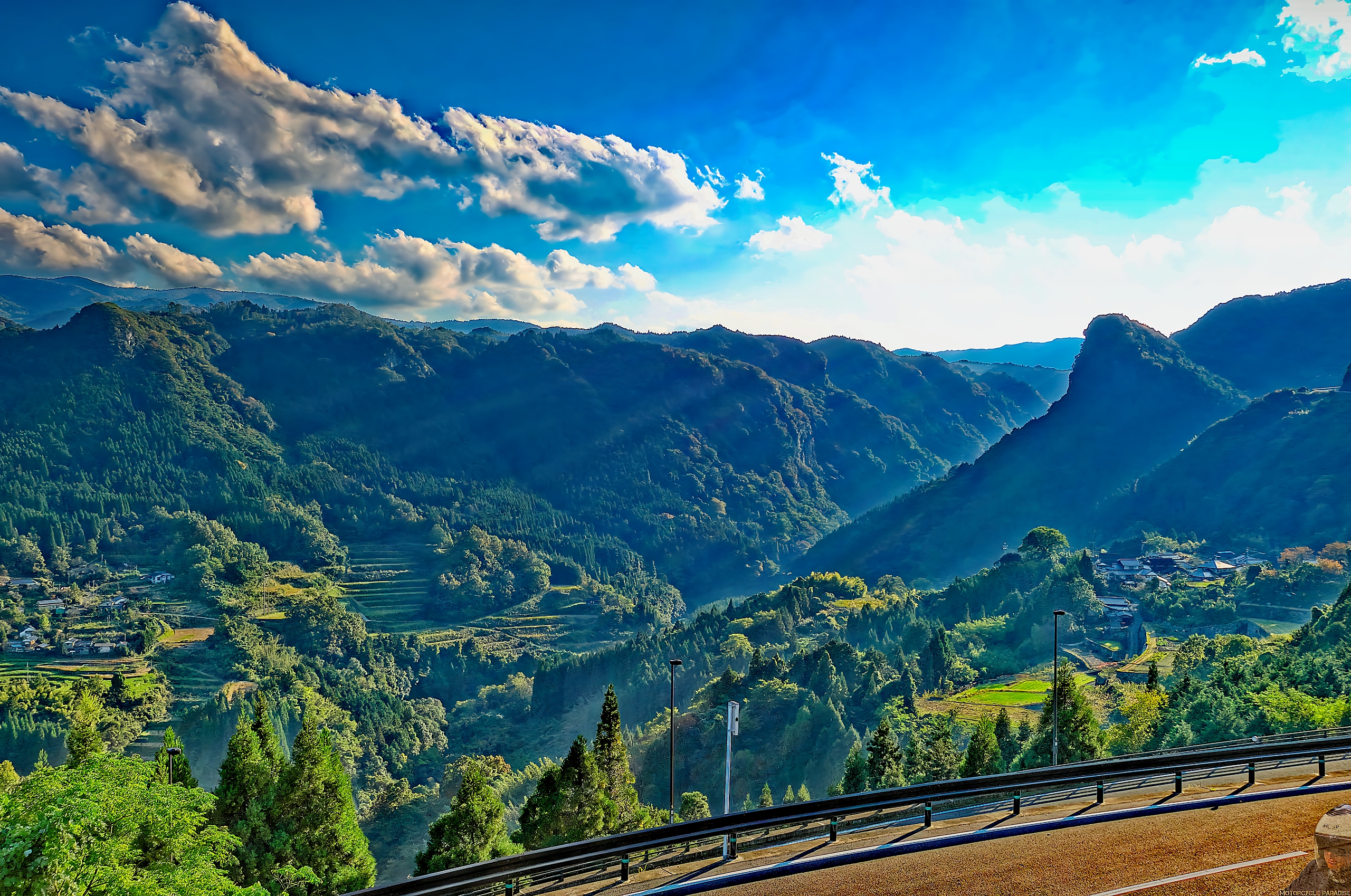 The above is called the Machu Picchu of Usa (pronounced oo-sa not U S A) found just off route 387.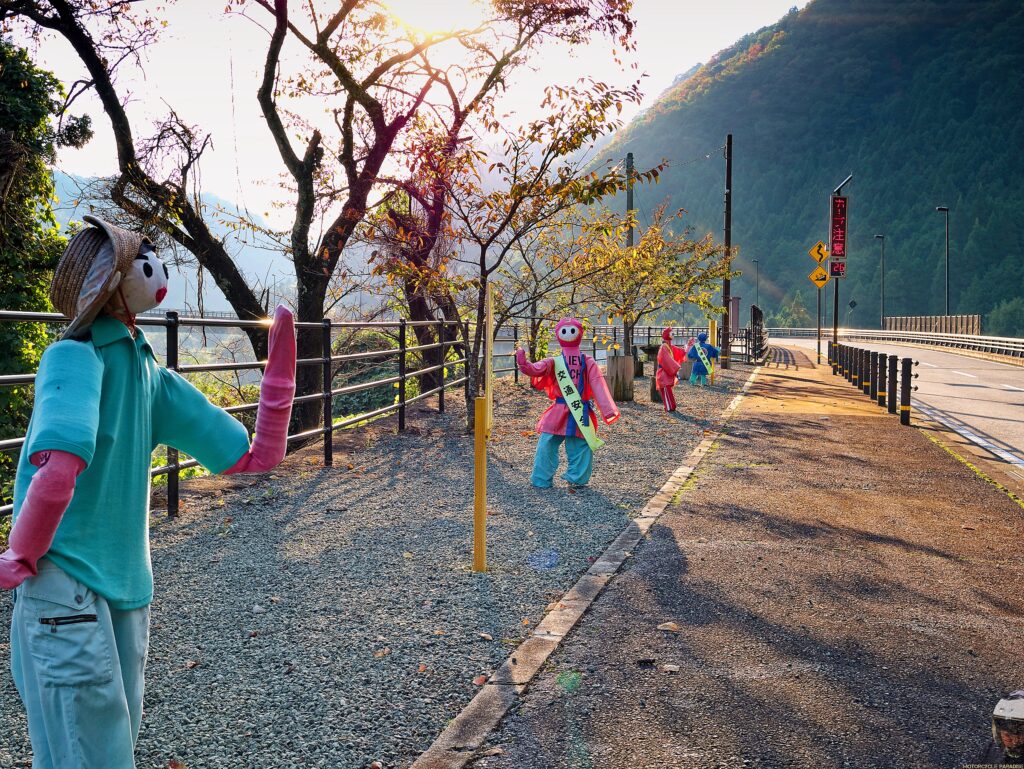 Kyushu has lots of effigies for many things as I have photographed on my travels there before. Not sure meaning of these guys, safe travel I think. Lovely afternoon ride.

Day Ten – Oita prefecture
A day off the bike. Enjoyed some nice Spanish red wine last night and slept in. Washed my clothes. Looked at airfares for where I might hide during the worst of the Japanese winter, Thailand and Philippines are always calling me.
I will wrap up part two here.
PART ONE
PART THREE