I have been wanting to do a motorcycle tour in Taiwan ever since I watched Charlie Boorman ride there in his By Any Means television series in 2009. Not an easy task when there is no regular motorcycle rental permitted for foreigners. I decided eventually to follow the title of that show and ride Taiwan by any means possible.
If you are a celebrity like Charlie you have the connections to obtain a regular size motorcycle however for the rest of us without residence and a Taiwan licence it is not possible. I previously found a surf tour company based in the south offering motorcycle tours and signed on however the tour never ran due to lack of participants. Taiwan is not a destination people think of for motorcycle touring.
I noticed another tour company pop up offering scooter tours. Operated by a person calling himself M13, a expat video blogger who apparently is famous? – I'd never heard of him and offering no itinerary is too unprofessional for me to take seriously so I decided to do a small solo tour using train then scooter from Hualien.
I flew from Tokyo with Vanilla Air the low cost arm of ANA. This is second time I have used them and both experiences were good with staff that offer friendly service unlike some LCC's. Easy to get from the airport as the MRT started running there March 2017. I arrive in Taipei and thought I was still in Japan as most of the shops were Japanese brands.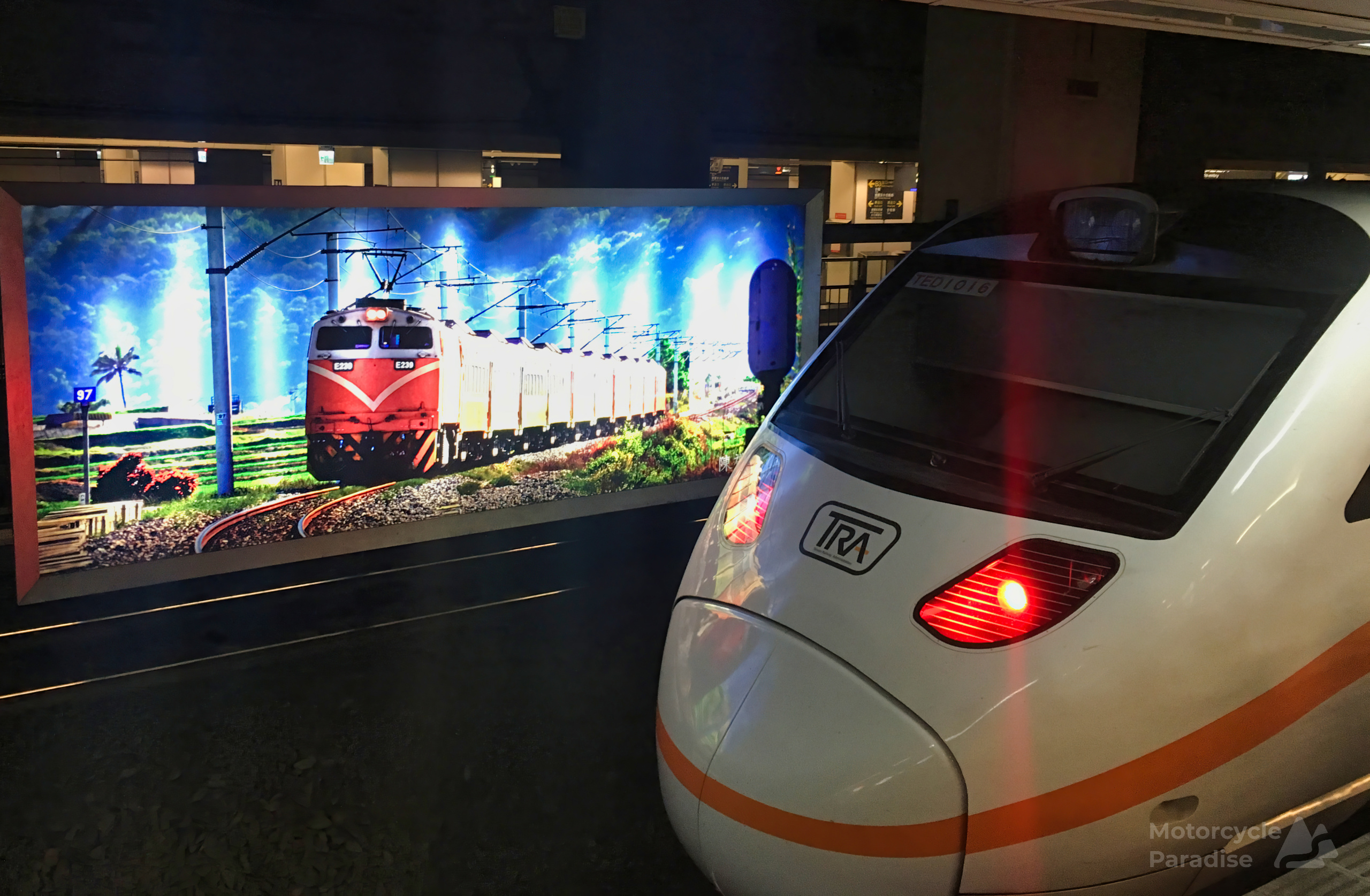 The next day I take a train down east coast to Hualien. I have pre booked this and that was fortunate as unknowingly I had arrived at peak holiday season – I chose early April based on least rainfall. It was extremely crowded at the station and with a long queue to collect my ticket I wonder if I am going to make it but fortunately no language issues and only short walk to train.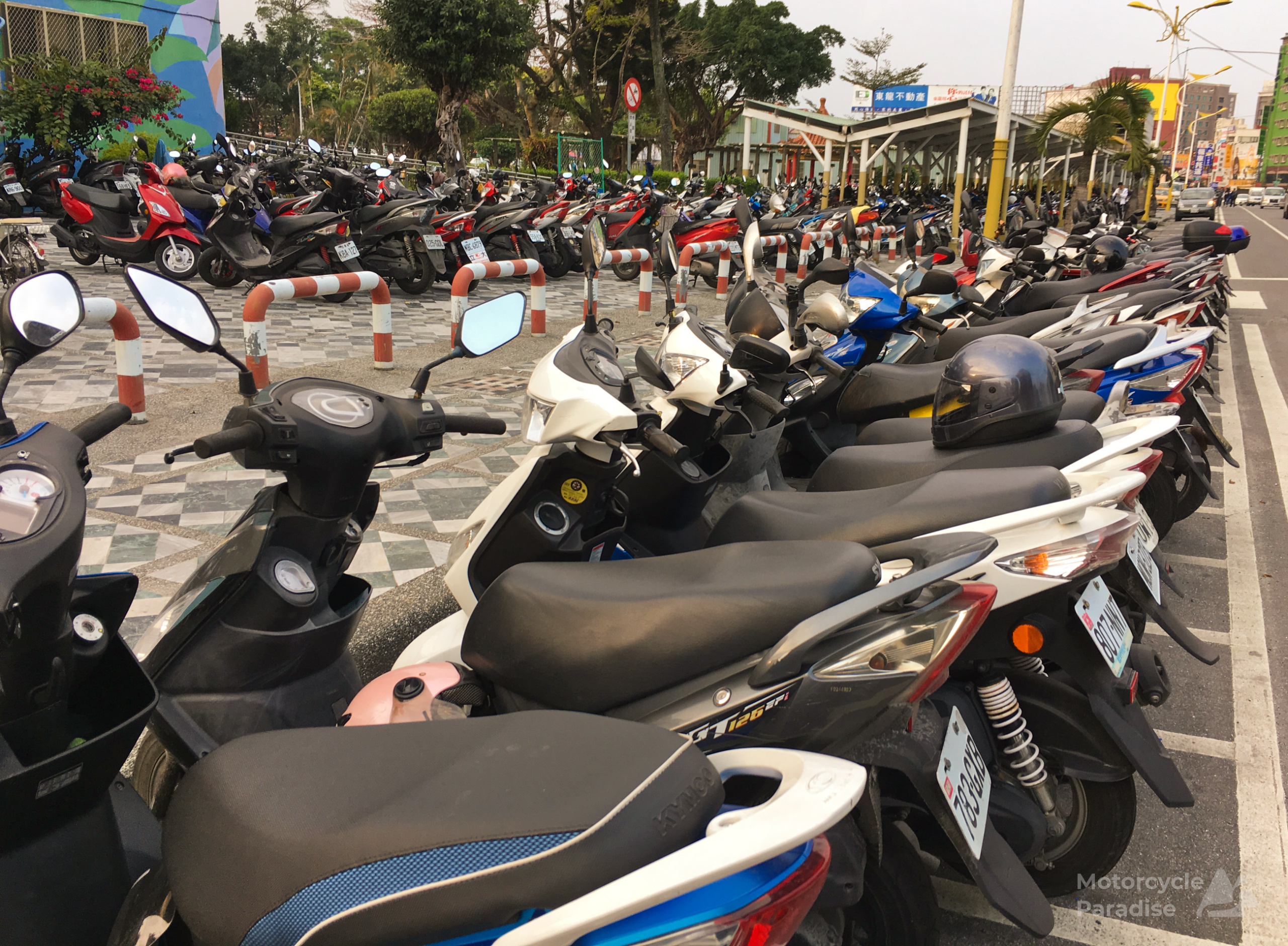 In Hualien on a Sunday afternoon I walk around and everyone rides so there must be some rental shops and indeed they can be found around the train station. I was looking at bikes when a shop person speaks to me in English do I want to rent – bingo. I had already read on a Japanese riders blog not to say you want to go far on the scooter as they will not rent them for touring, so I just played dumb tourist. I have a Taiwan phone number from sim card I got at the airport (China eastern telco – fantastic speed) which is something needed and my international drivers permit. My license is held for security.
I had been worried if they would ask to hold my passport like in SE Asia rental shops and then how I would go checking in to hotels without it. I had made a colour photocopy just in case but while that sort of thing is normal in SE Asia I think it may not have been accepted here and the language barrier would make it difficult to explain. I had the vision of them phoning the rental shop and then the shop saying WTF am I doing so far away haha. Anyway no need to have worried and I paid the fee of about $65 for four days and got the bike that afternoon as well no extra charge.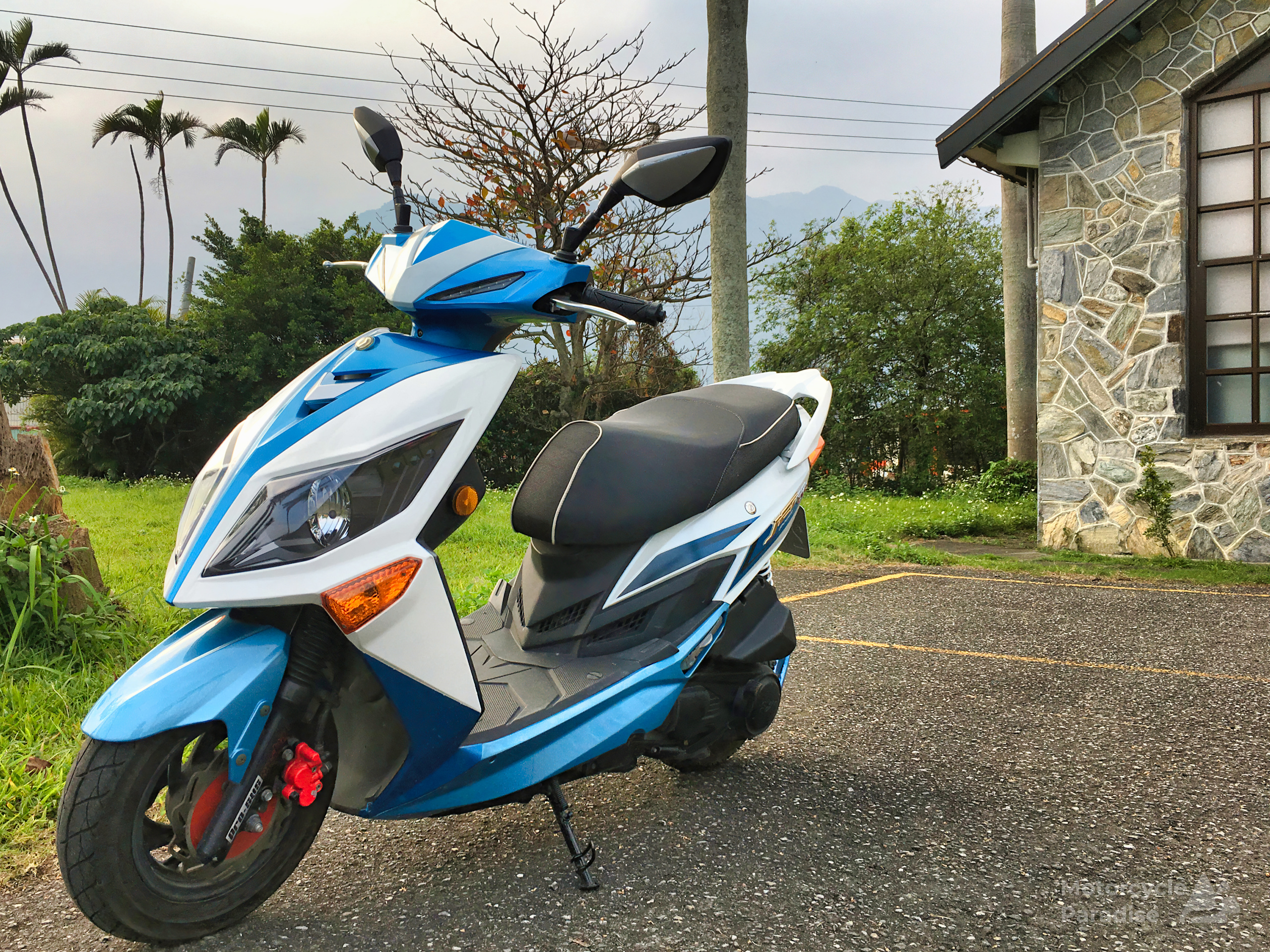 I took one of those shitty cap style helmets from the shop as well not letting on I had my own as that might have triggered alarm bells and promptly stored it under the seat after my shake down ride around town. I was pleased as punch to secure a bike, I had come here with no clear idea if I was going to be able to as a westerner. This is my ride. A Sym Jet Power 125cc. Yes that is the name.
I have rented many scooters in Philippines but this one has some neat features for a 125cc class bike. Fuel filler is at the front below dash so no need to unpack your bag to open the seat to refuel. The seat has electronic release from a dash button, and rear passenger pegs retract into body, very fancy. LED running lights for hi vis and above average looking wavy disc and large caliber front brake. Performance seems quite adequate so far.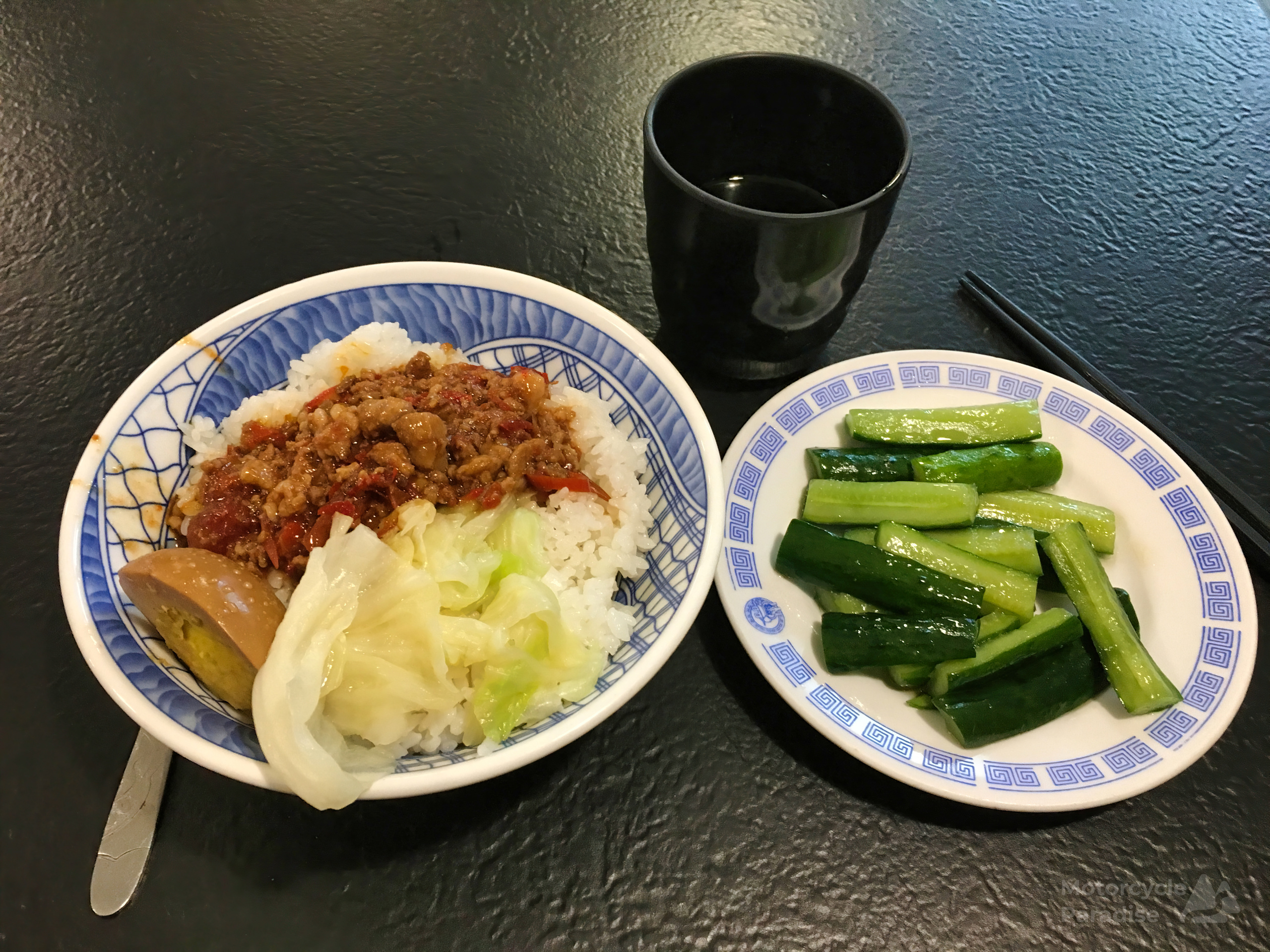 Tonight my first attempt to eat using Google translate app on phone. It is very unreliable. I could see something spicy and something salad so picked those. The way of ordering (that I would find repeated on this trip) is you have a laminated menu sheet and a white board marker pen and you tick the items you want then take to cashier and pay. Not encountered this before but it worked well.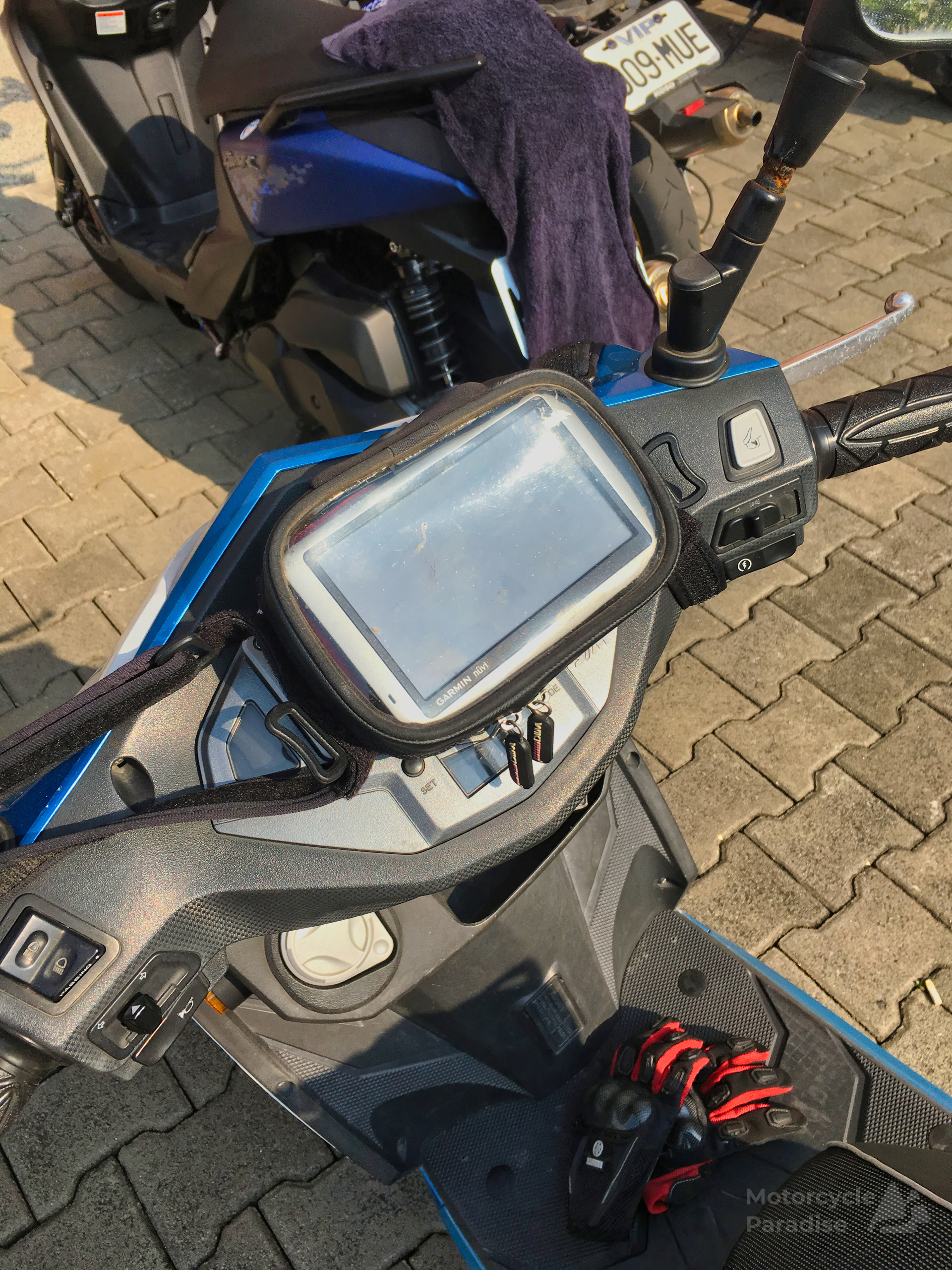 I often read of people not having a navigation solution that works for them on tour. My setup has remained mostly unchanged for the last 9 years. I use a Garmin GPS inside a So Easy Rider case. Inside the case is room for a power bank battery so no need to be pulling the rental bike apart trying to wire up to the bike's battery. The case has two long velcro straps so you can mount it to anything even the most difficult layouts like this Sym scooter.
Next day I set off along the coast road north. Driving is on the right hand side in Taiwan and in urban areas there is often a dedicated lane for the many small capacity scooters which are very much a way of life here. At traffic lights scooters have to do a J turn. Rather than turn left at lights you go to queue at a designated waiting area to the right of where you want to turn. I was turning right on red lights like you do in Philippines but I am not sure it is legal.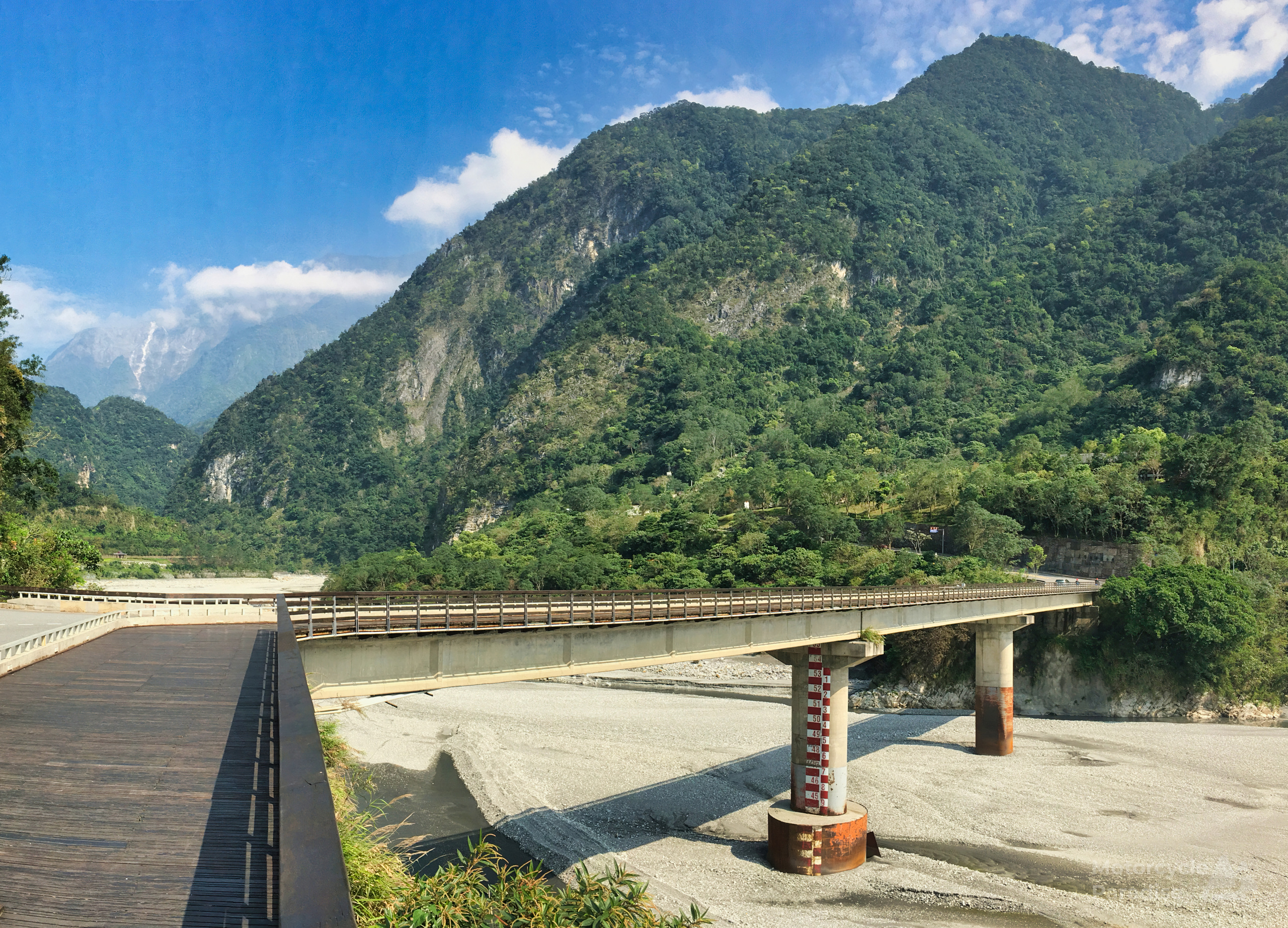 The coast road north is interesting enough for first timer. Speed limits are very conservative in Taiwan much like Japan, 30, 40, 50kph. I had the speedo covered with the GPS but doubt I was going fast anywhere. However cars speed like crazy, much the same as Thailand. Next I rode into the Taroko National park to visit the famous Taroko gorge. The road has been hewn out of rock and some parts now a walkway but some still the actual main road!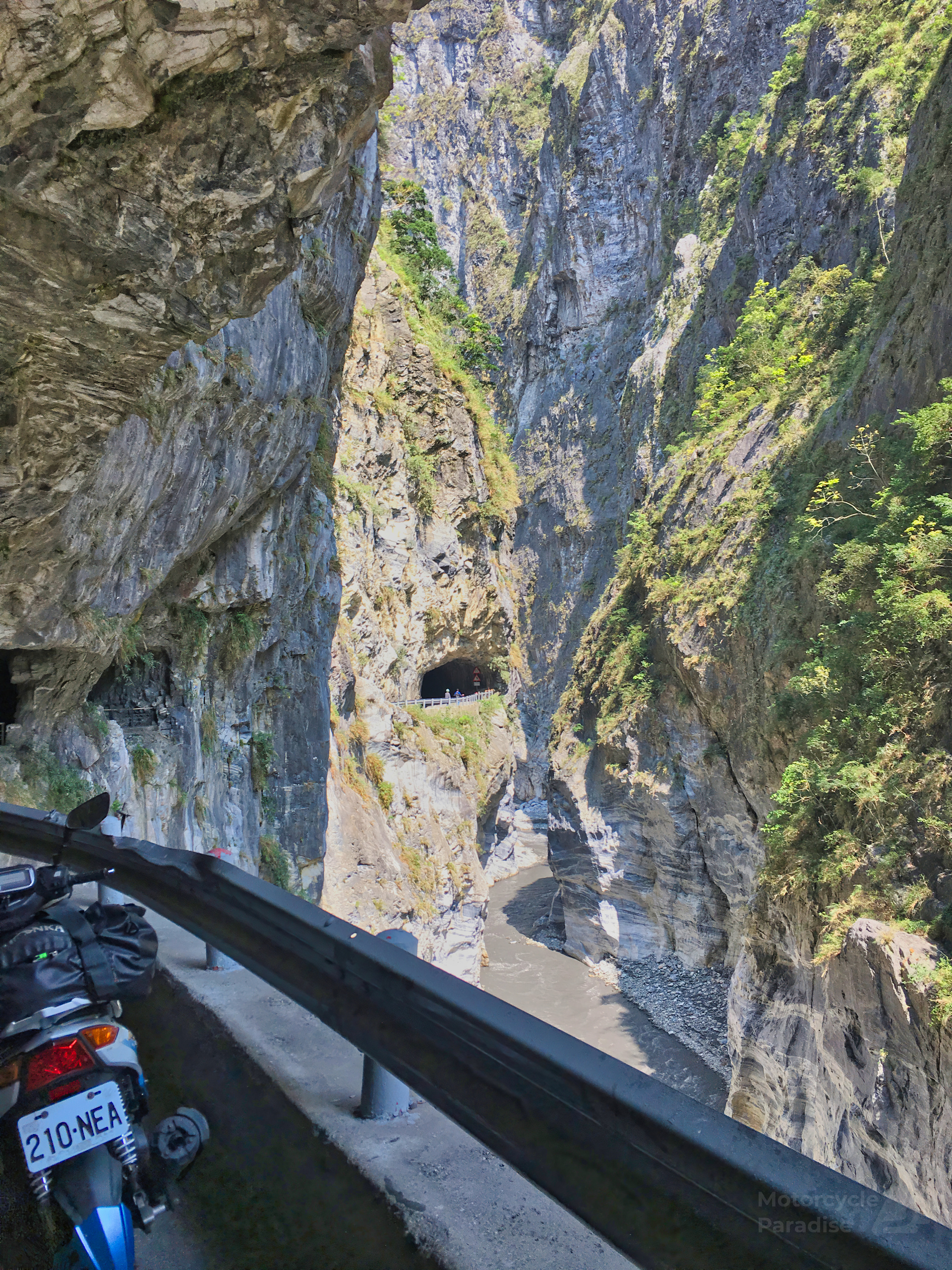 From here it is a long winding climb from sea level to alpine heights. The scenery is much more spectacular then I had expected.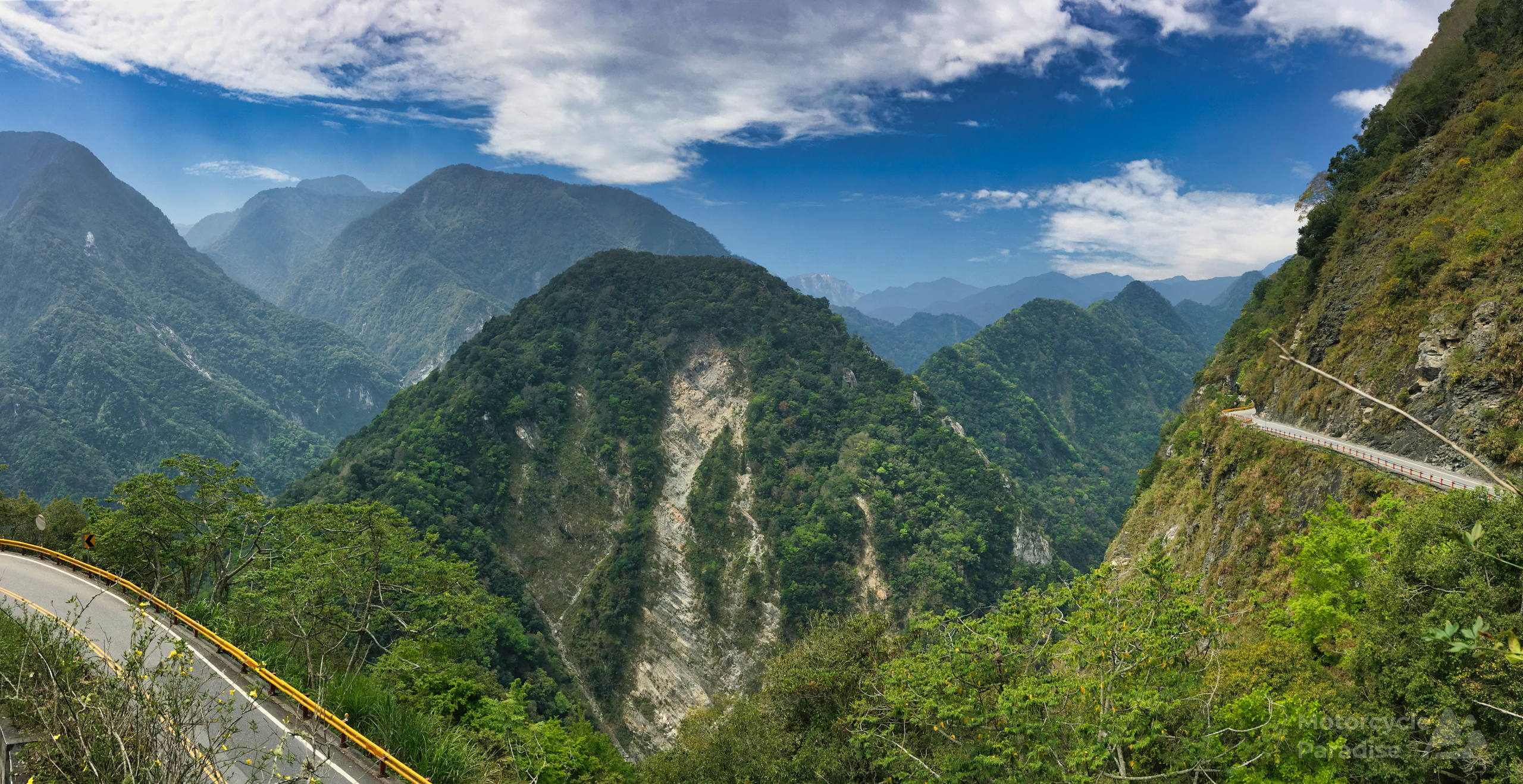 I was concerned about fuel since the Sym has a fuel tank just 4.5 litres. That is 20.5 litres less than my FJR. But it also has an engine and weight a fraction of my motorcycle. I need not have worried as about 2/3 rds of the way up was a petrol station in middle of nowhere.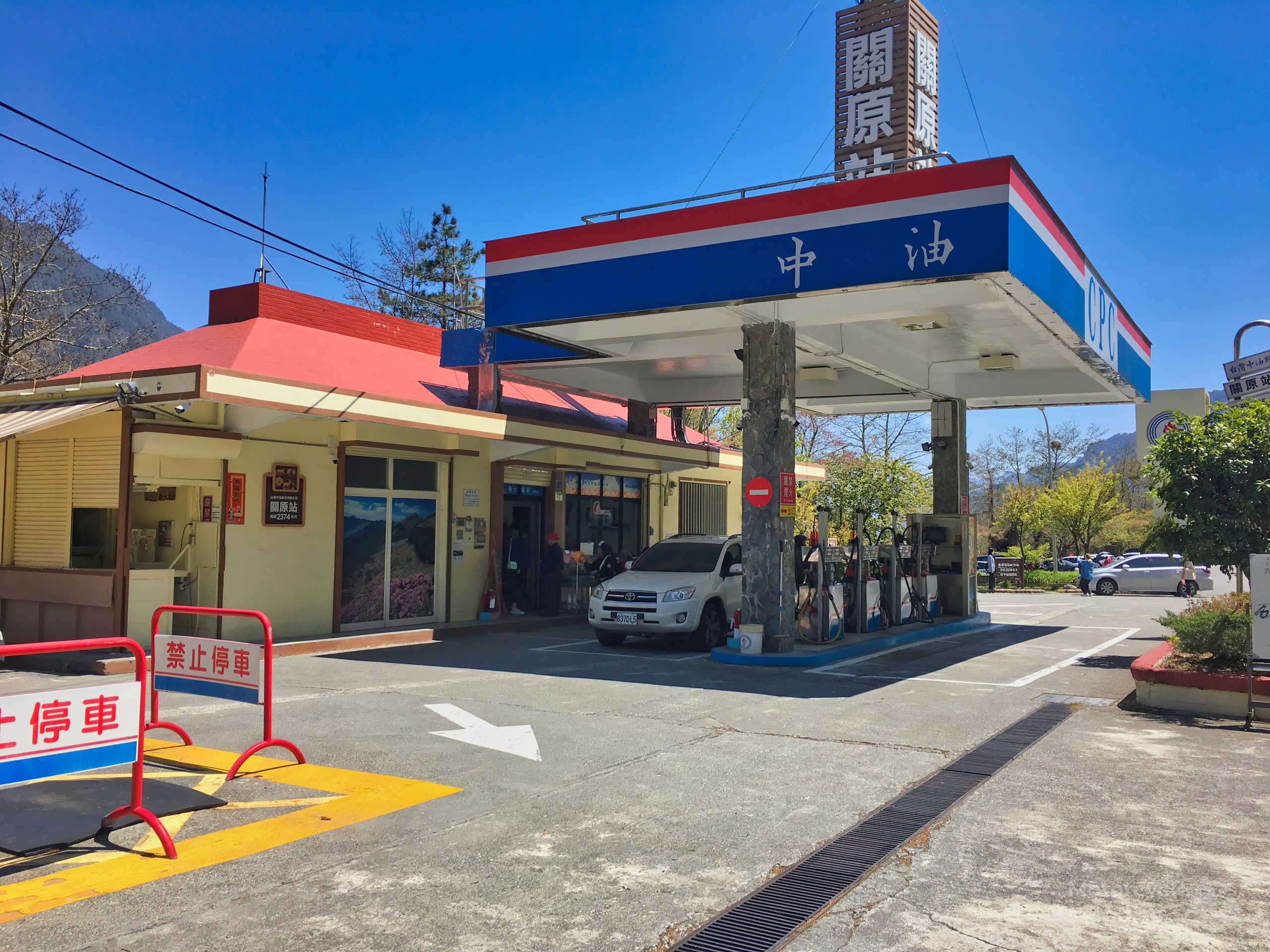 There was a lady at the gas station selling hot coffee and rice wrapped in banana leaf or bamboo, that was perfect as I foolishly set off without any food or water. The CPC brand petrol station is state owned and the only brand of fuel you can buy. It is full service and no need to remove your helmet. $1.00 AUS a litre for 95 octane.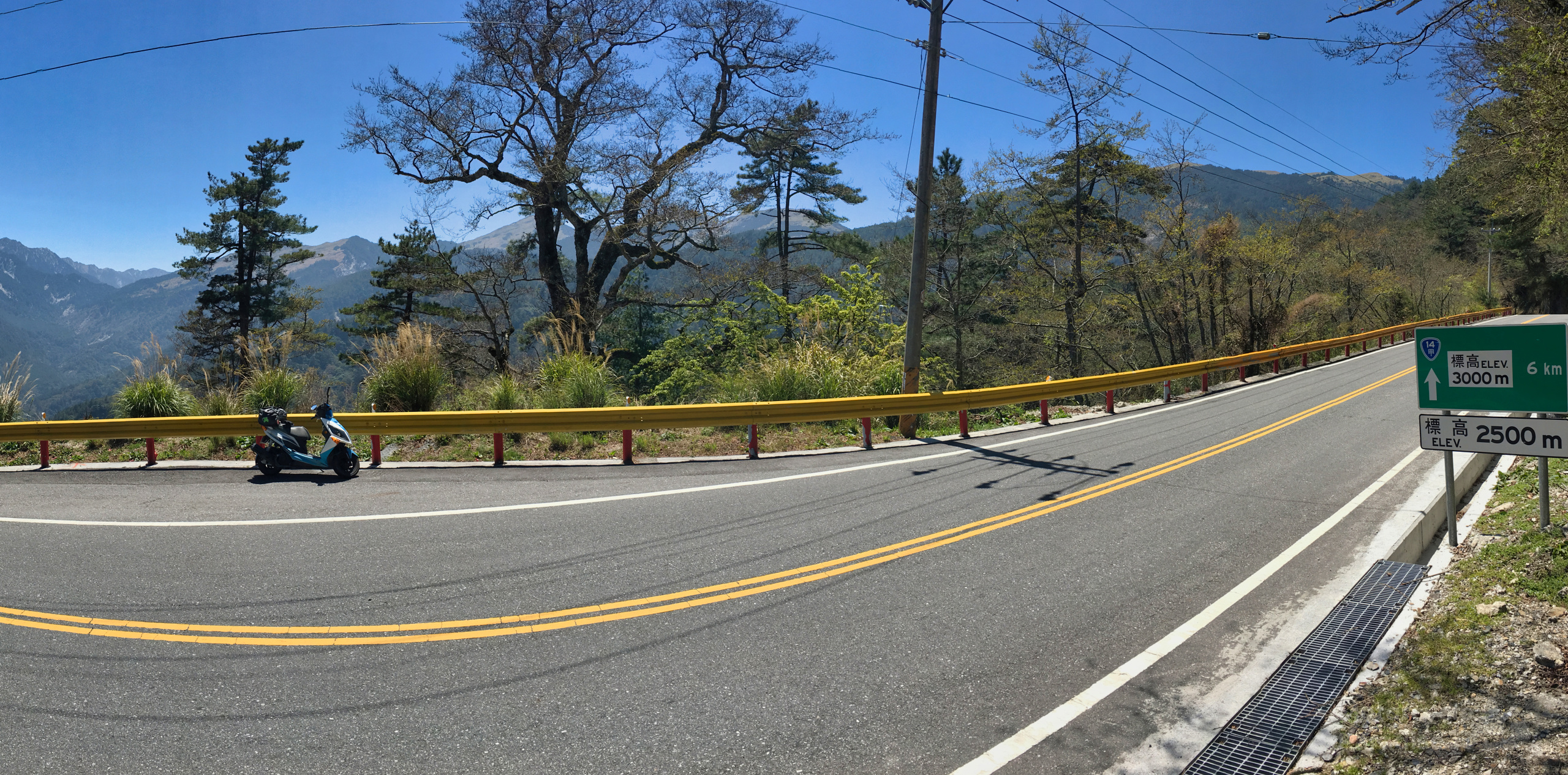 The Sym Jet 125 was starting to struggle for power at these high altitudes. I had to put my mid layer on and switch to my winter gloves as the temperature fell below 10 degrees.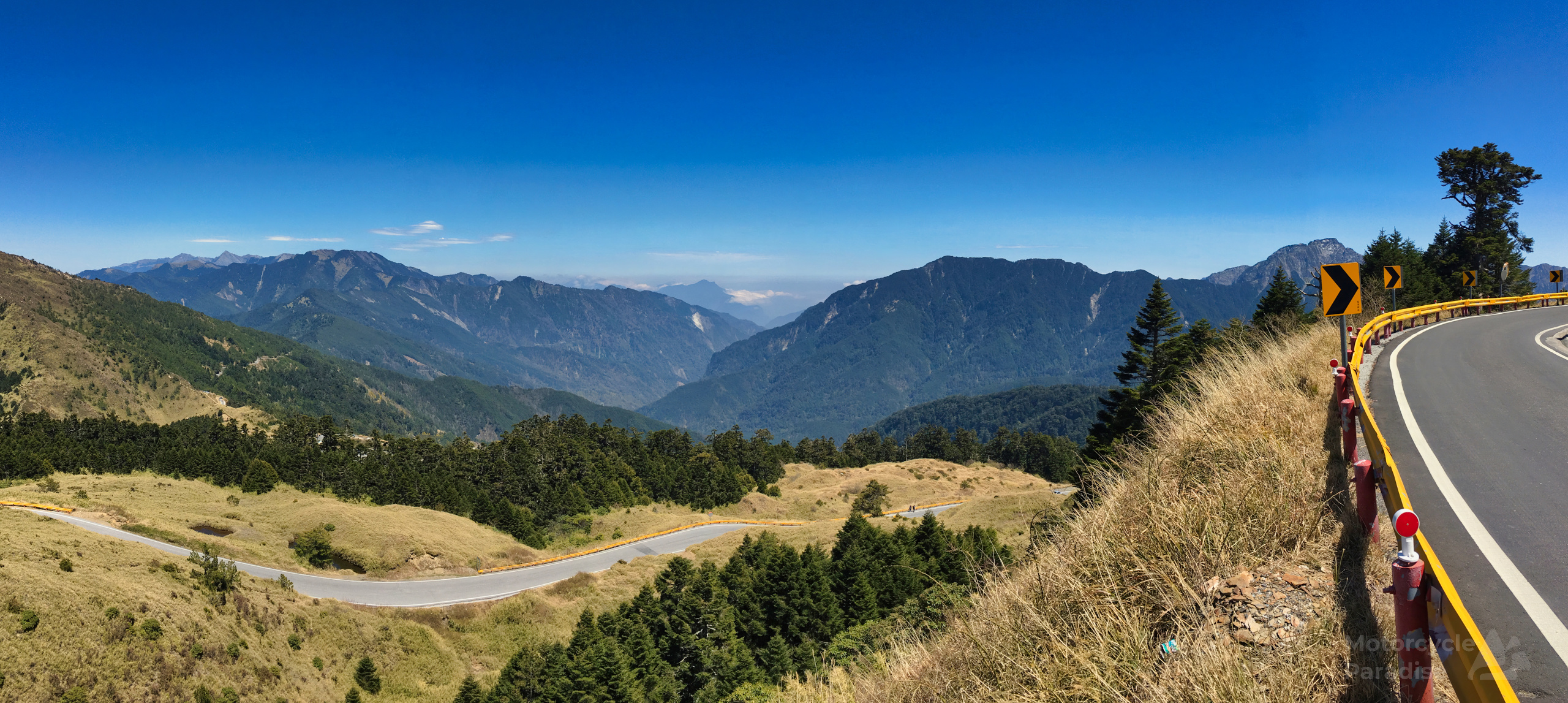 Final climb is very steep, you can see it in the below photo in distance zig-zagging up. The combination of high altitude and steep incline had the Sym back crawling at wide open throttle to the 3275m summit.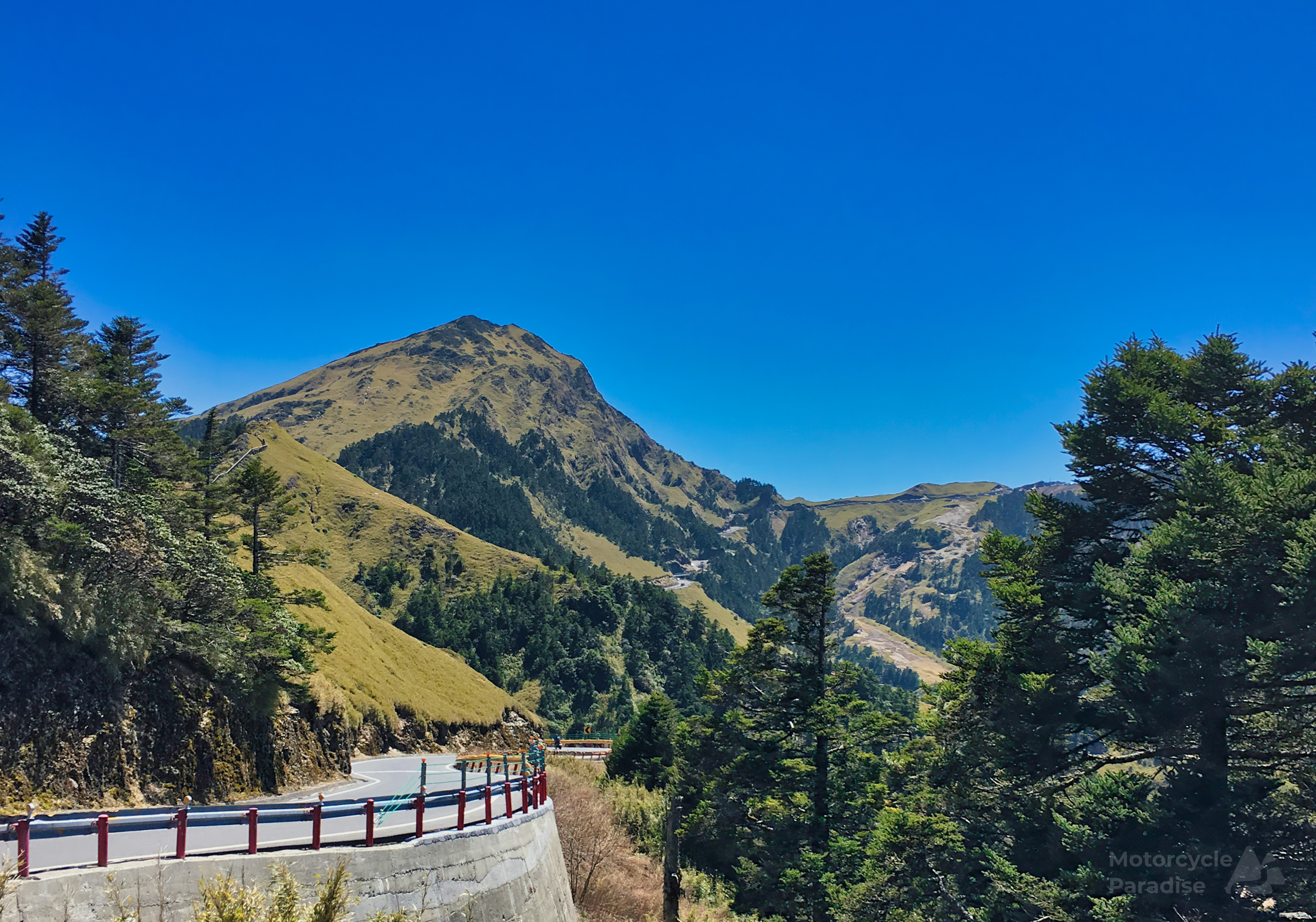 Magnificent view and an amazing road. These photos do not do it justice. The water on side of road here was frozen despite the bright sunlight.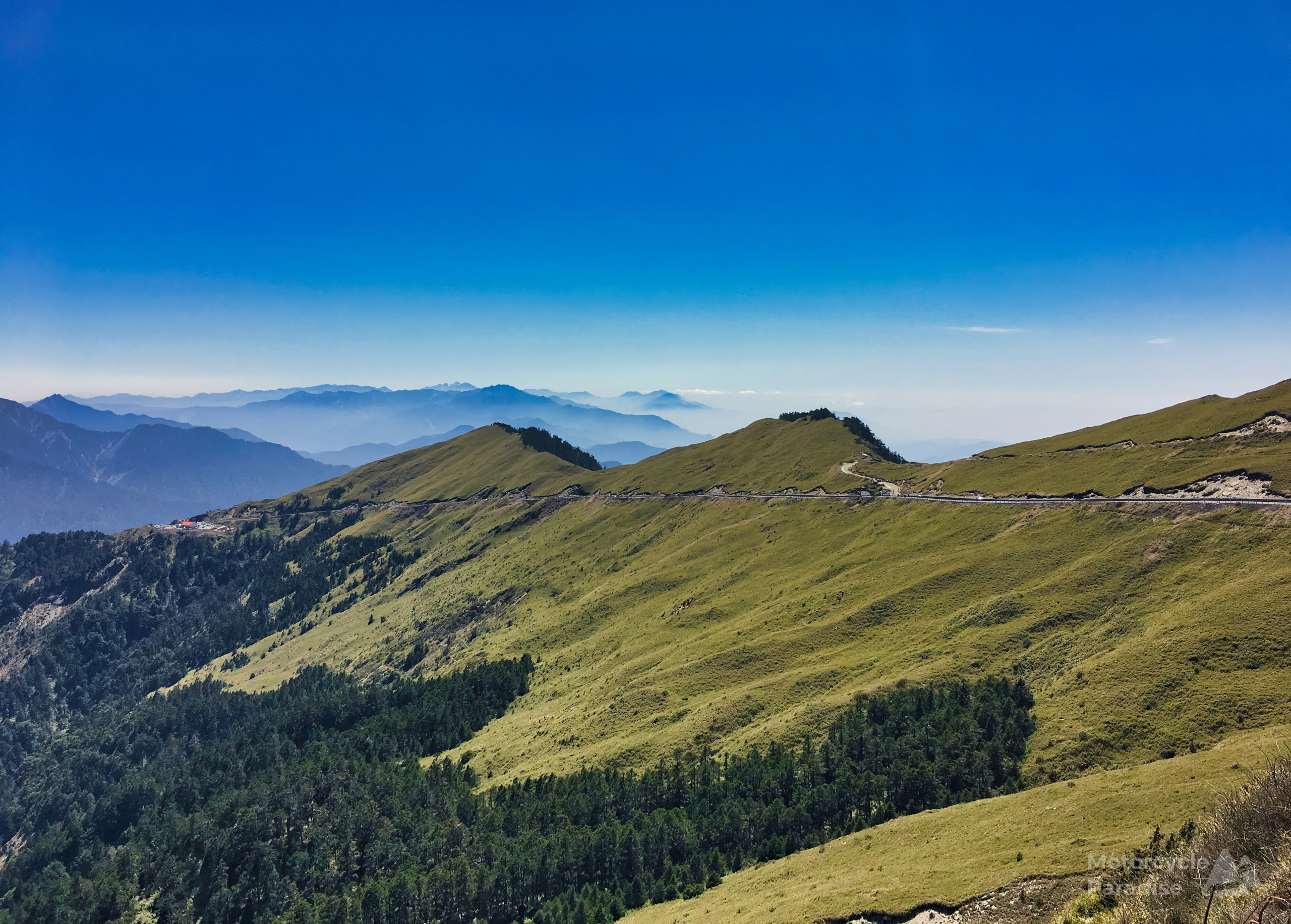 The scenery riding down the other side continues to be magnificent.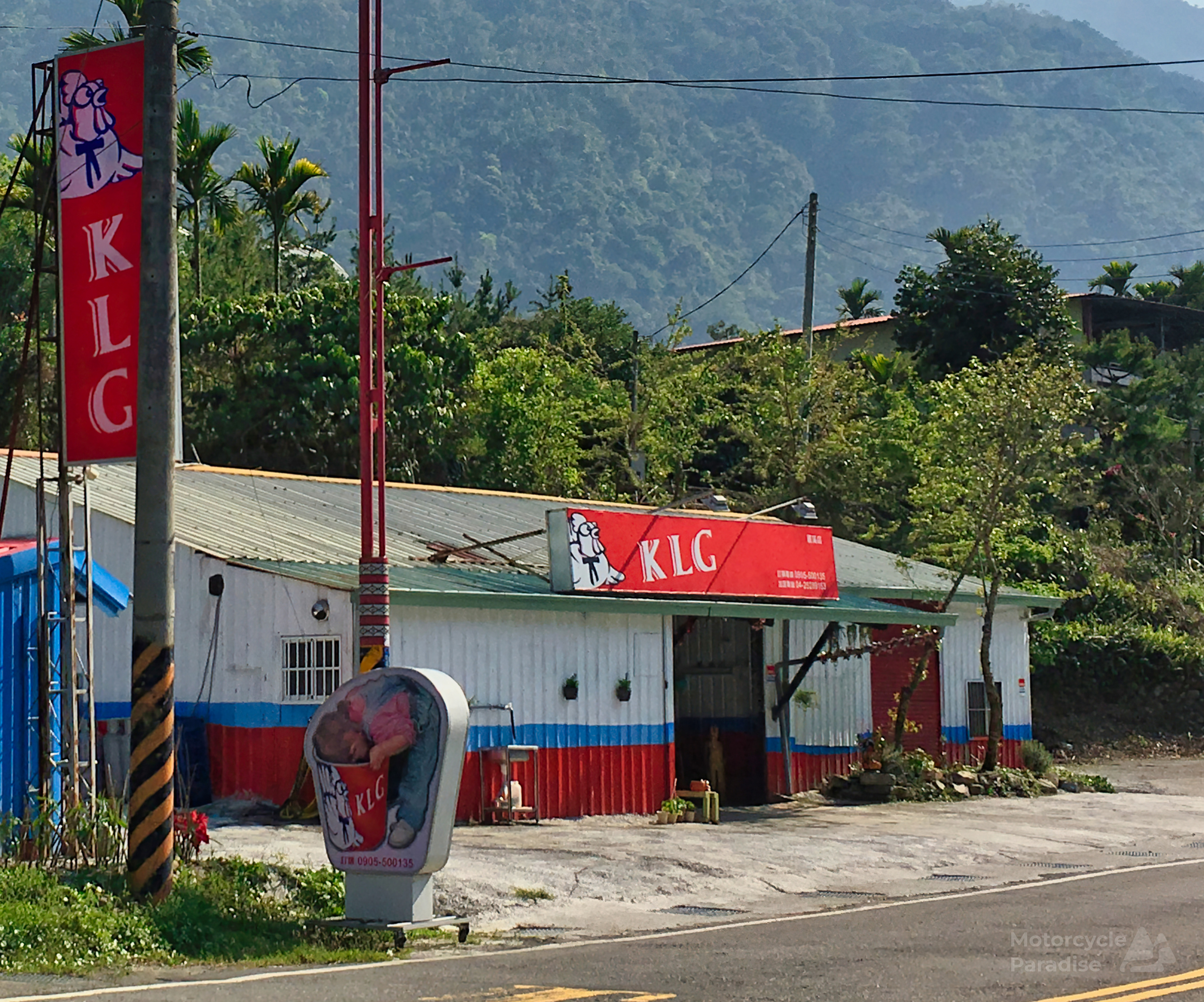 Seems legit.
After the descent I continue on some busy roads. I saw some really stupid driving this afternoon. Impatient people passing on blind corners with oncoming traffic to gain one car forward in a line of cars going nowhere fast. I stopped a number of times to let aggressive drivers get away from me so I am not involved.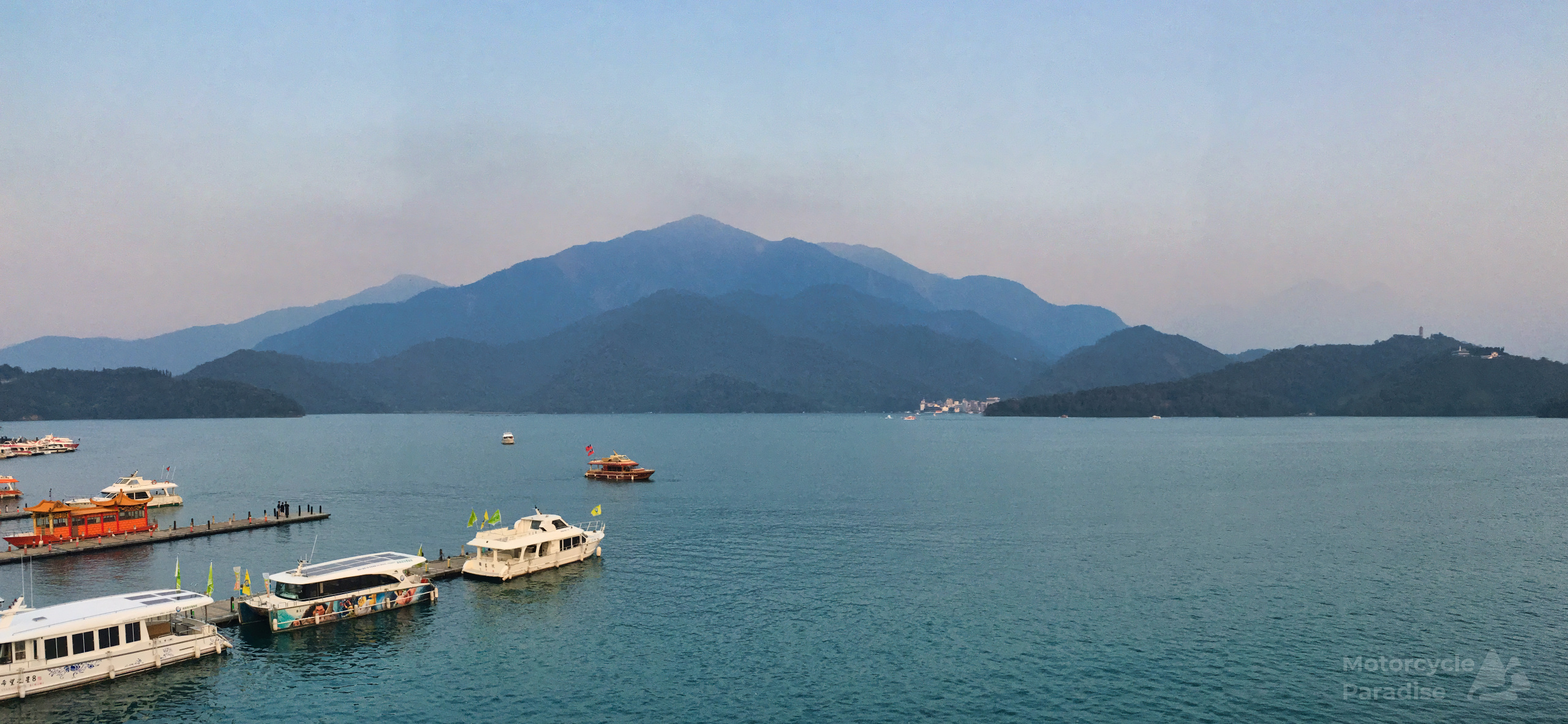 I make it to Sun Moon Lake but the sun is gone already, it was a big day for a 125cc scooter. Tonight dinner again was a bit of a mystery as Google translate said something chicken with rice, but it was tasty.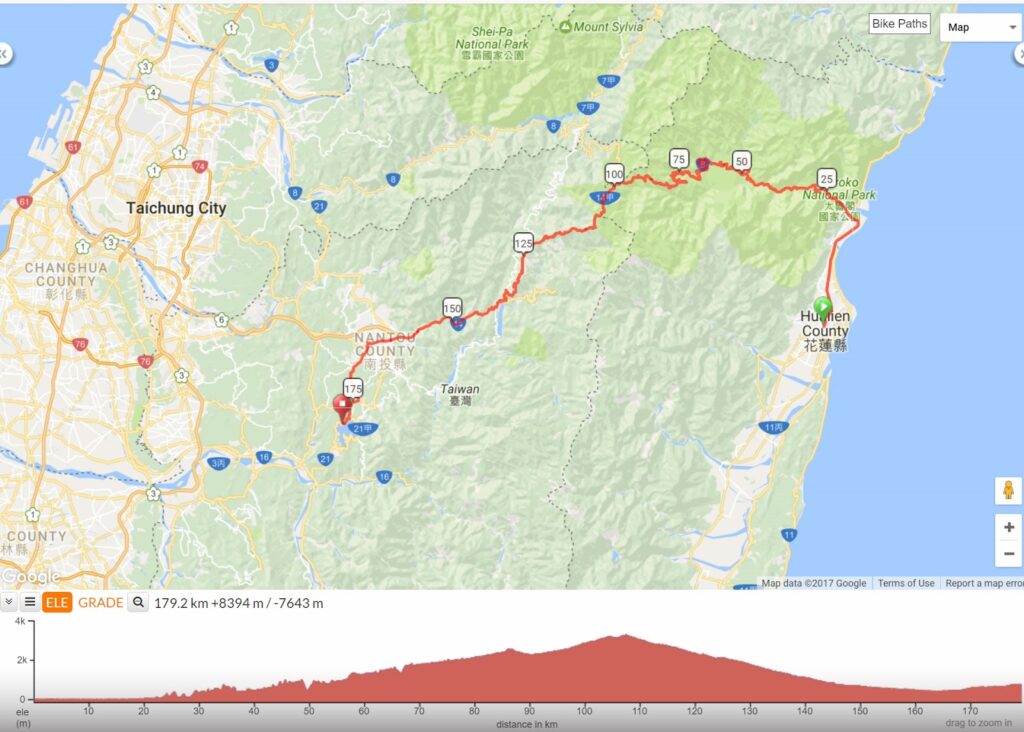 Day two I am riding south. I have no clear idea of what are the good roads in Taiwan. I choose my route today based simply on the roads looking interesting in Google maps, the Yushan national park and the Alishan scenic region.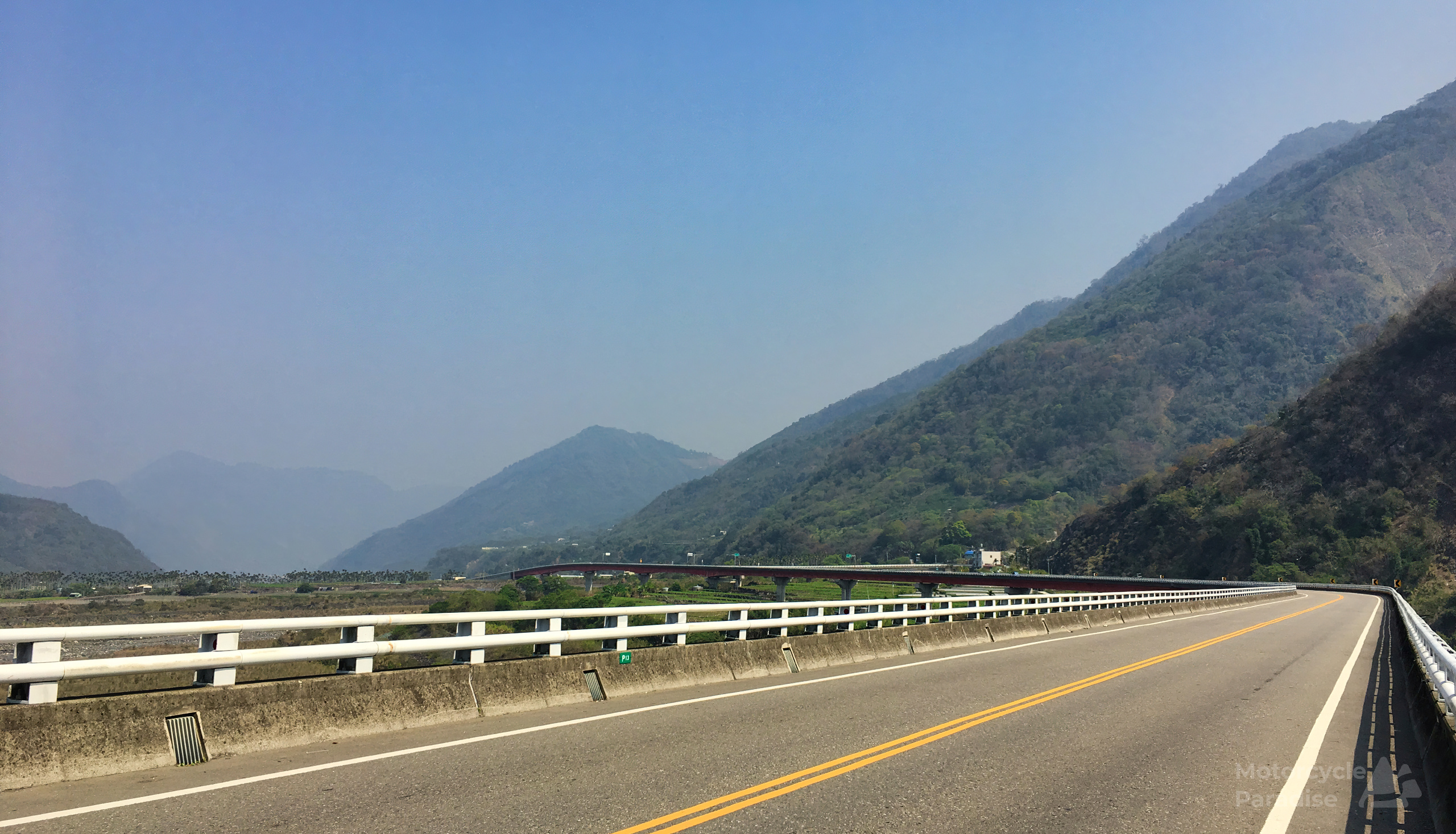 It is very hazy like northern Thailand.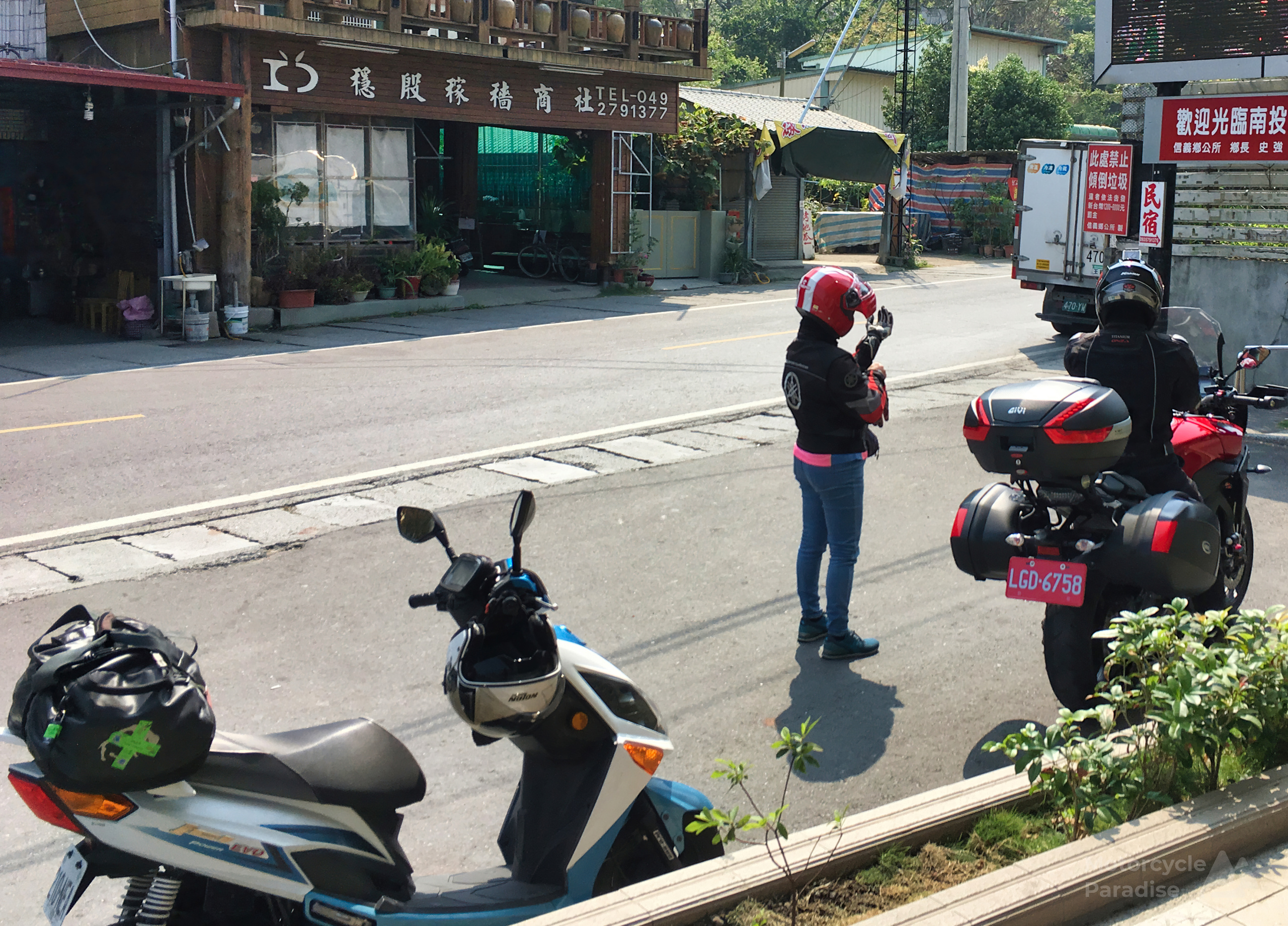 I pick up some lunch today at a 7/11 to be better prepared. Wish I was on that MT-09 Tracer but still glad to be here.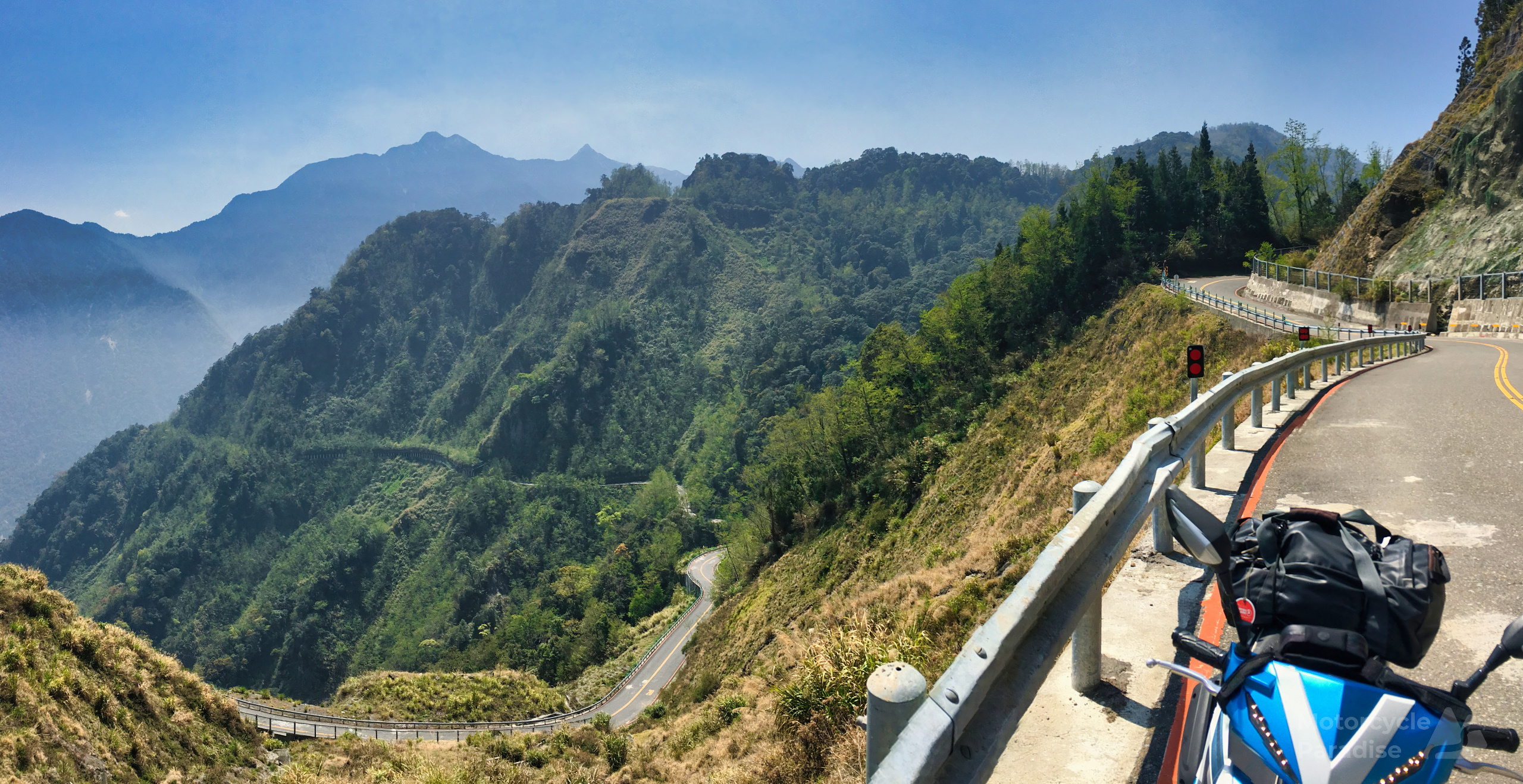 The road is spectacular in the Yushan National park. It goes on like this for ages. Superb!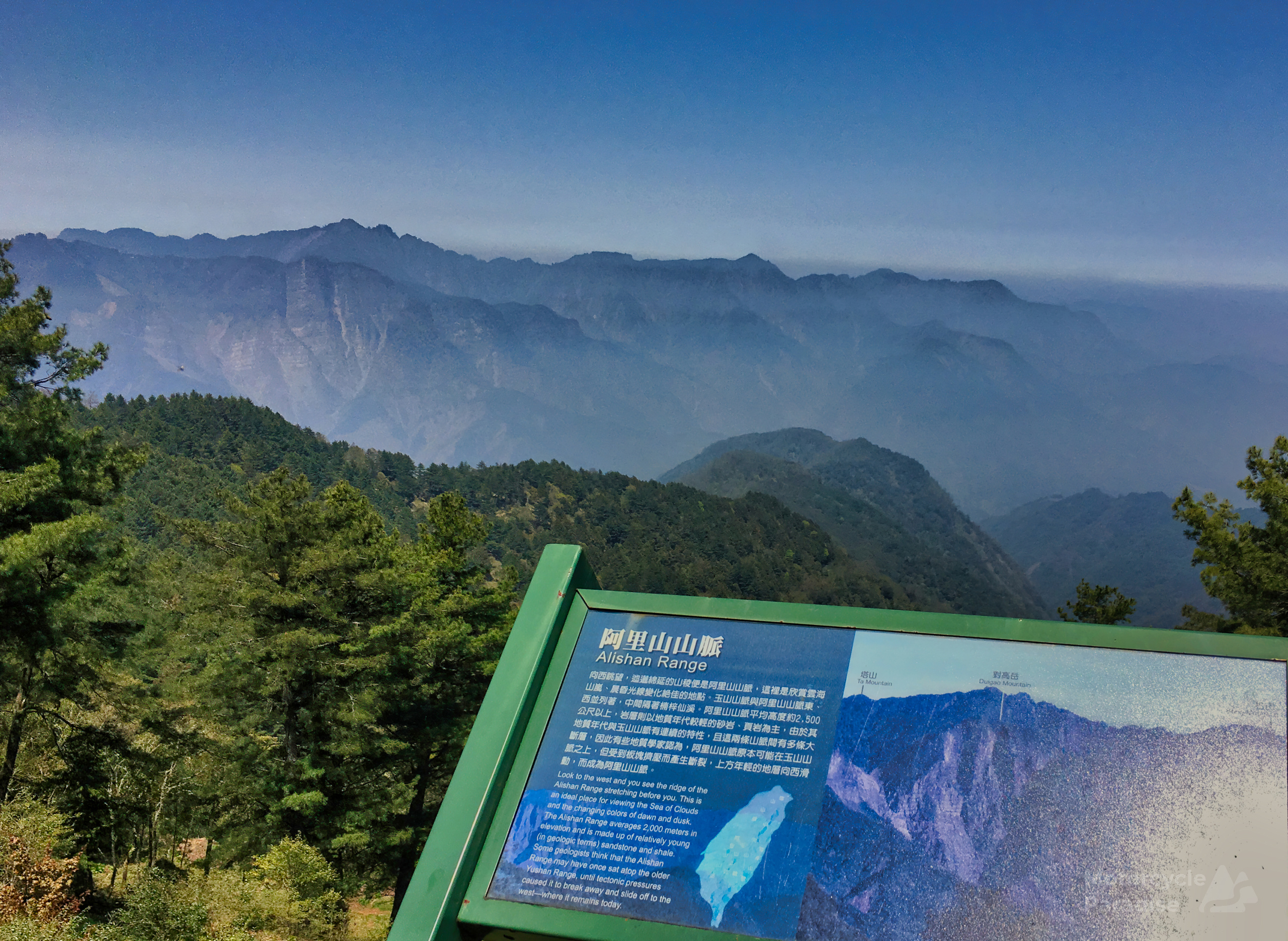 The haze obscured the view but with naked eyes I could still see a fair bit.
I stopped at the top at one of the rest areas and had my packed lunch from the 7/11 and then found the building there was formerly a railway station. The highest steam locomotive watering point in Taiwan. Built in the Japanese colonial period. Fascinating for me being the ex rail guy.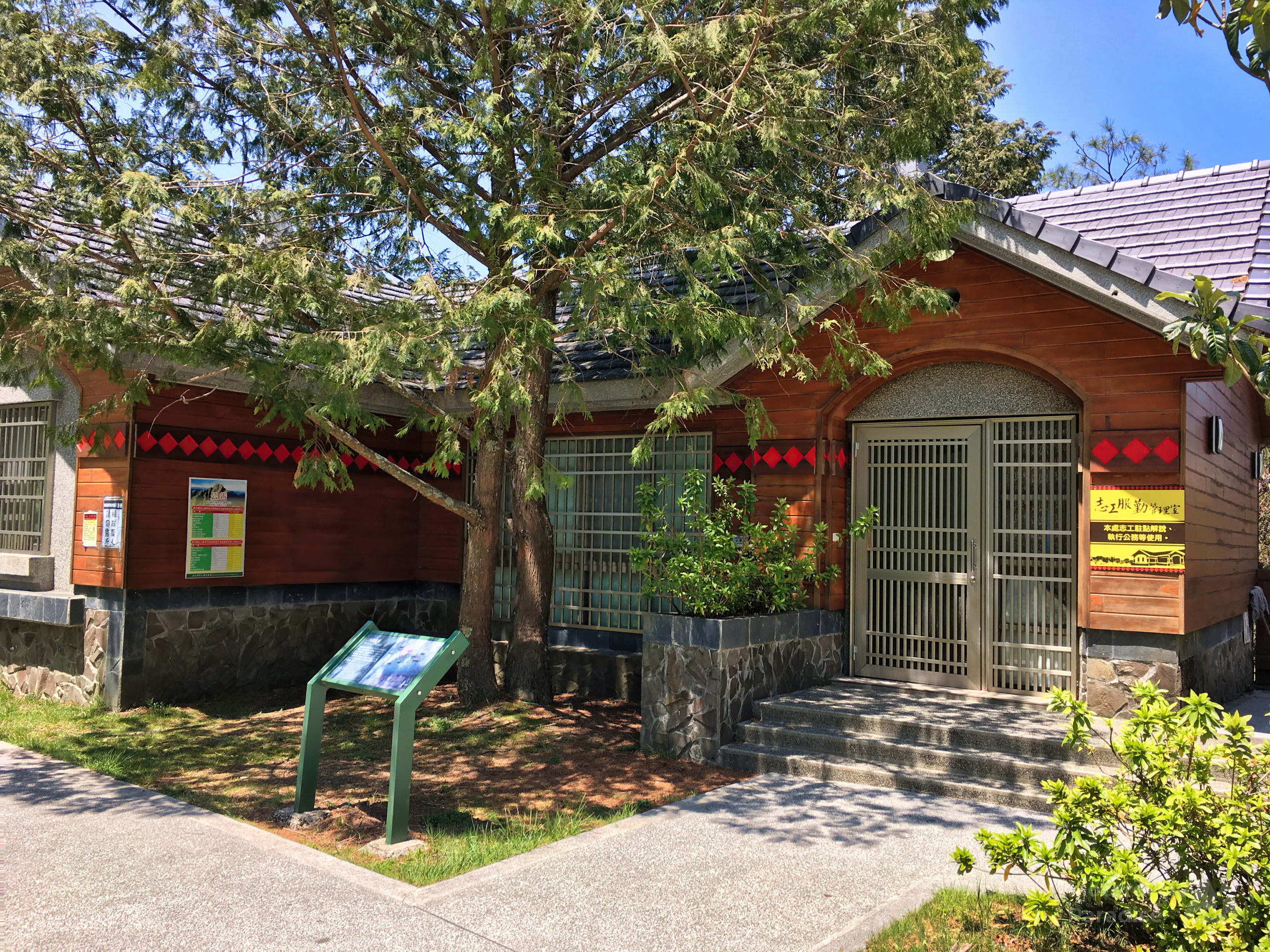 The ride down the other side is very good. I did not take too many photos here, as is often the case with a good but closed in road there is no place to photograph it. But it was fun riding even on my little bike.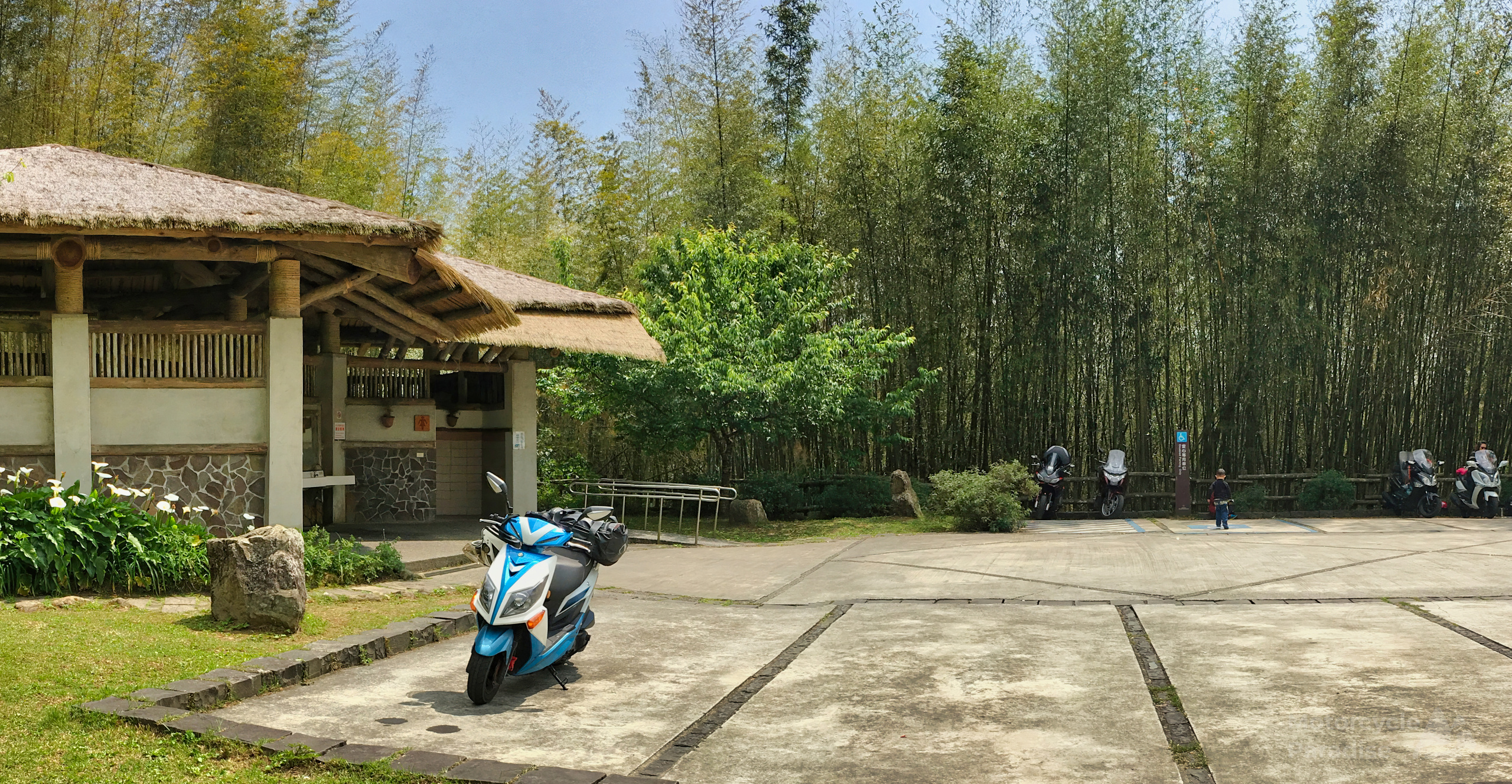 Scooters are everywhere in Taiwan. Big bikes seem quite rare. At a break a big group of riders on an outing arrive all are riding maxi scooters rather than mid size motorcycles. Very scenic riding all afternoon, how lucky I was to choose this region to visit.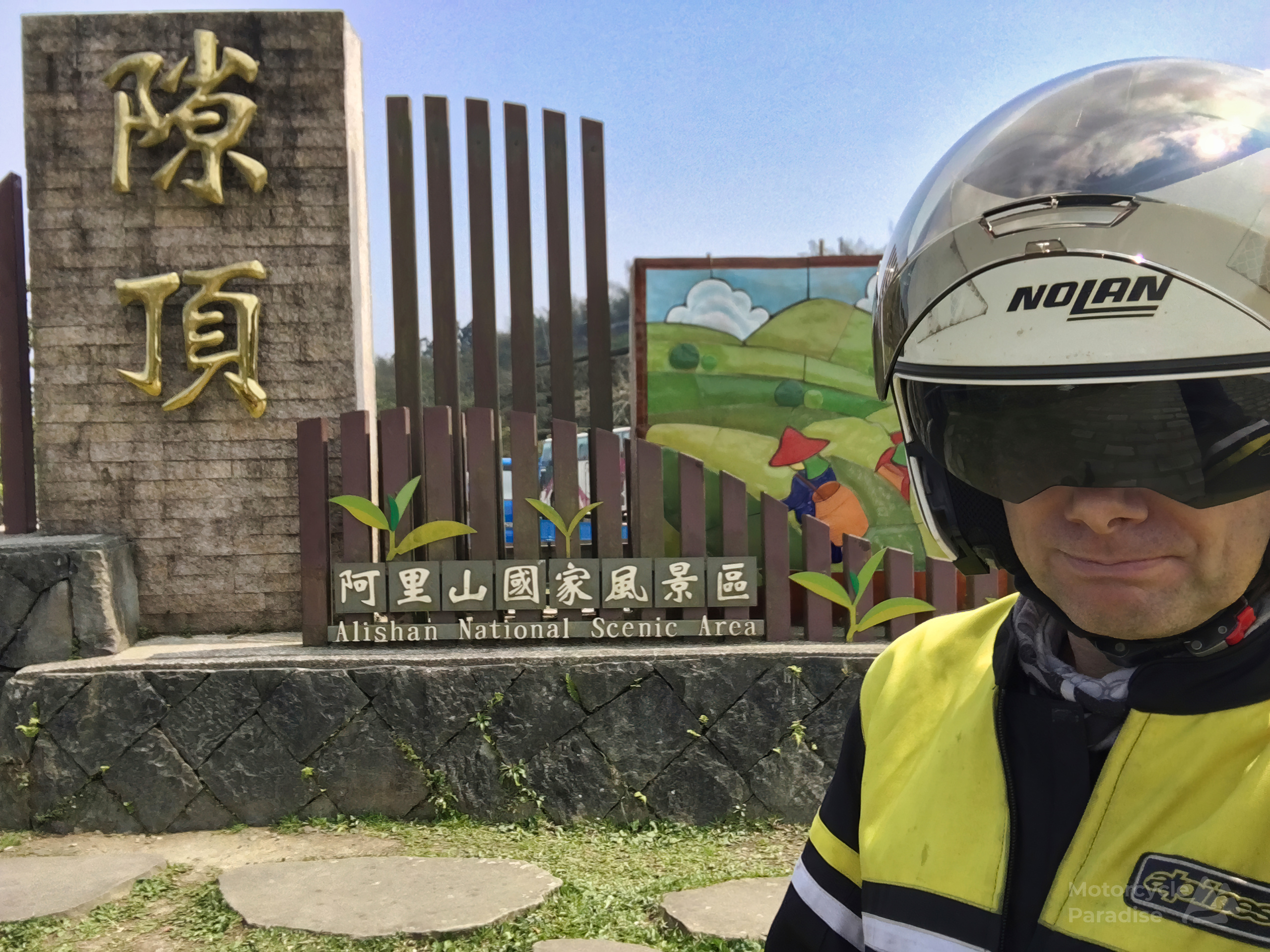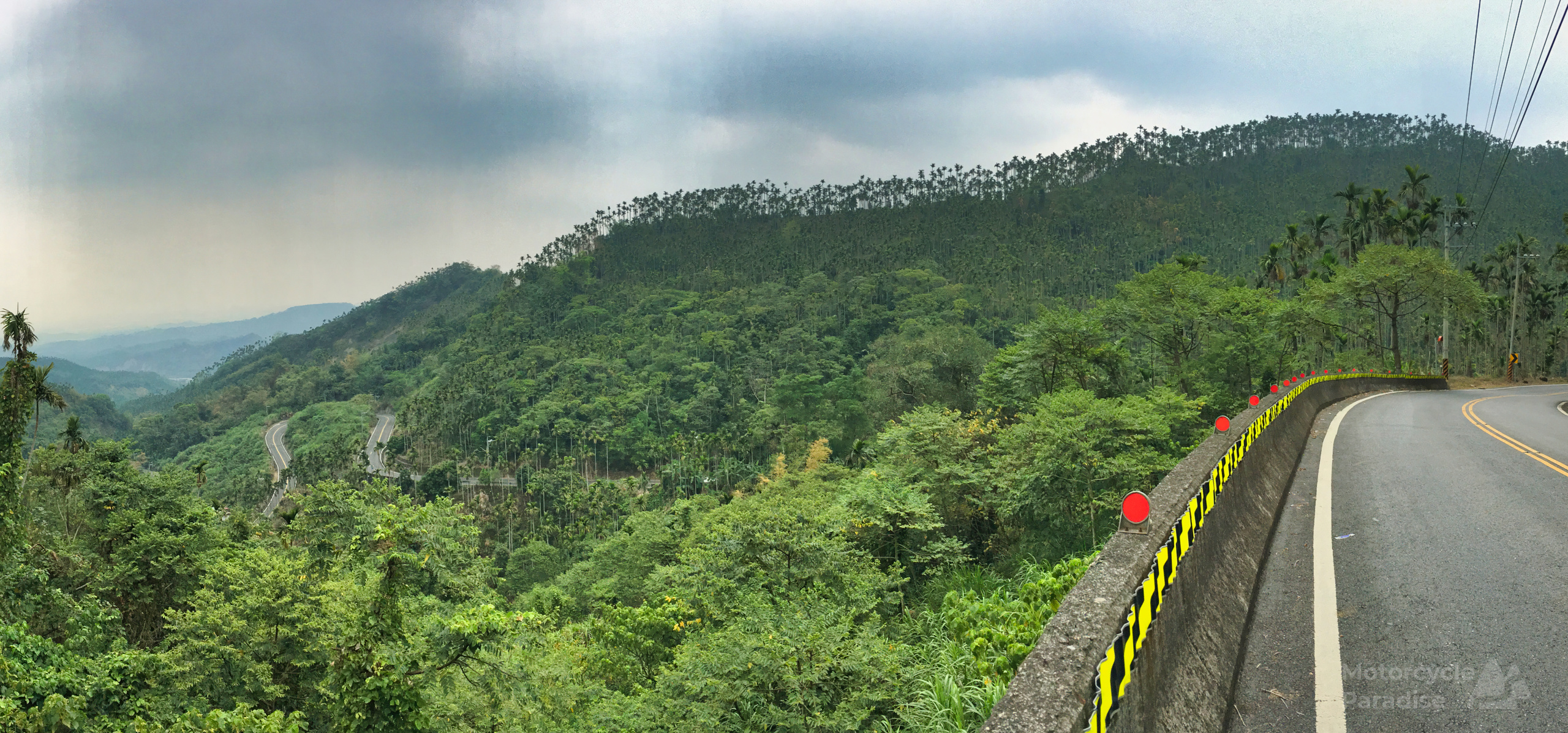 I was not expecting anything on the last part of todays route to the hotel but again I am delighted to find myself on another good riding road which winds it's way through endless palm trees as the scenery takes on a different view reminding me somewhat of the Philippines countryside.
Tonight I am staying in a small onsen village that dates back to the Japanese colonial era. I did not know it was that until I arrived. I simply wanted somewhere I could stage to ride over the Nanbu cross country highway the next day so this seemed a good point on the map.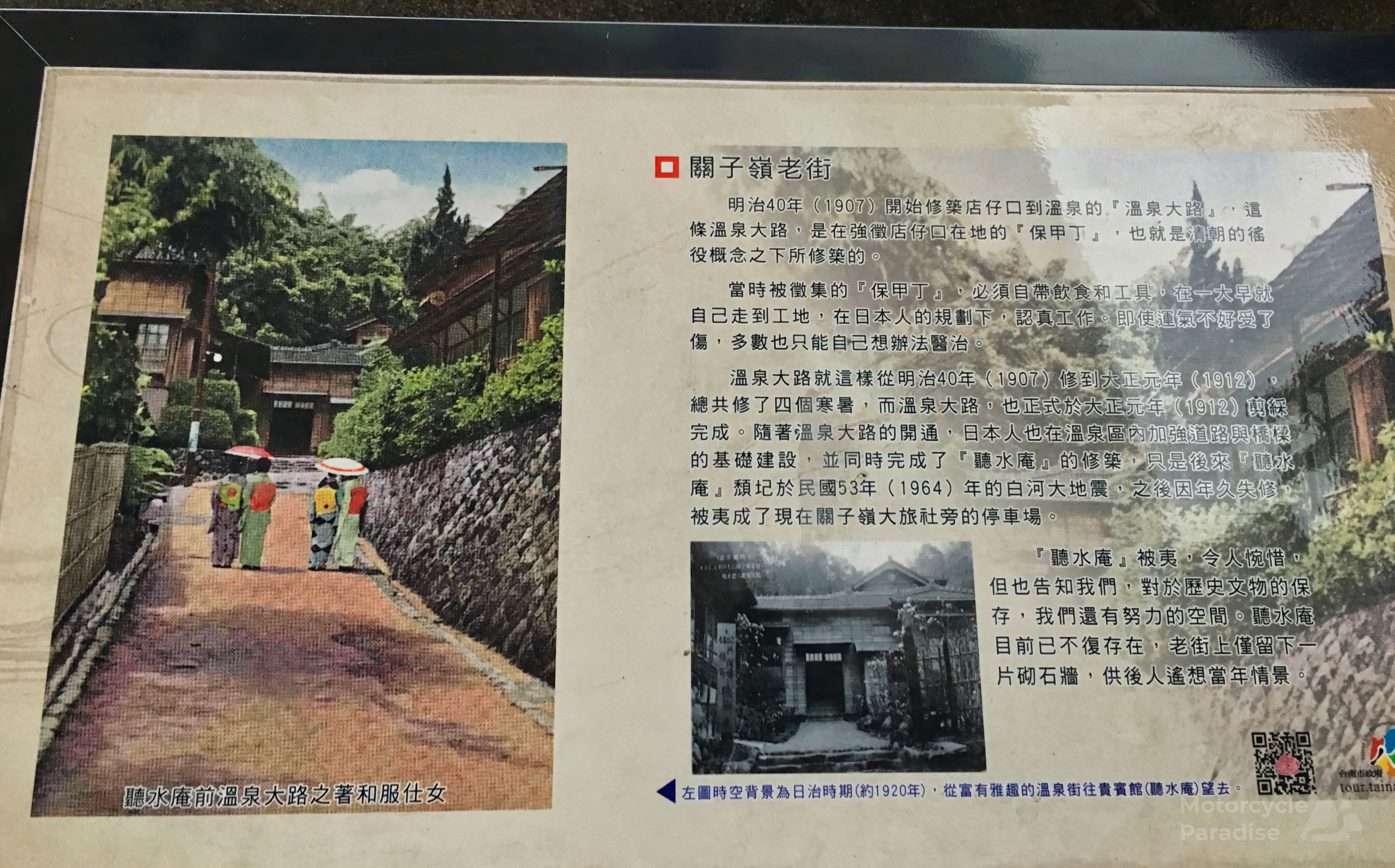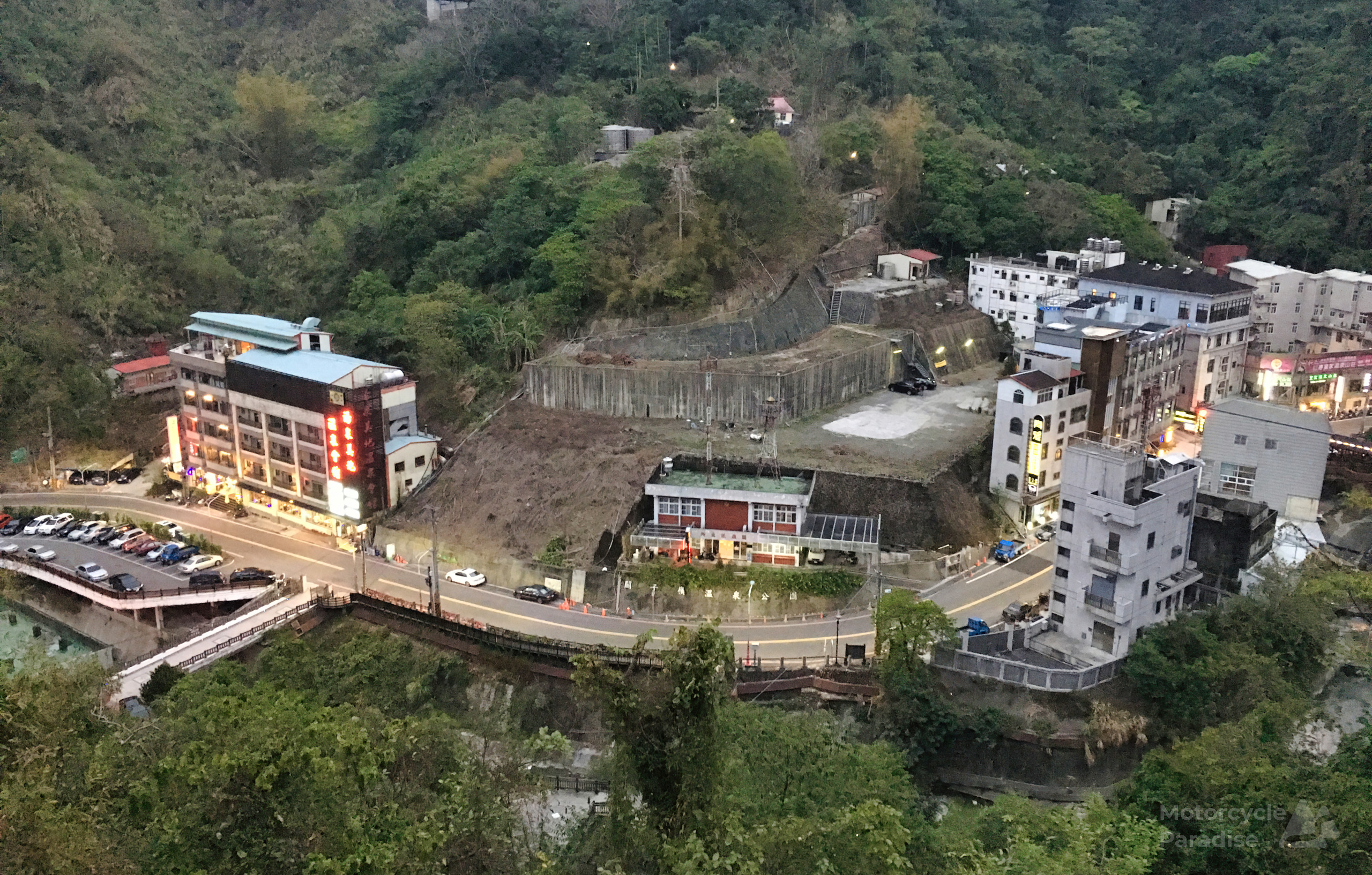 Walking around I could have been back in Japan as the layout was exactly like any of the 1000's of hot spring resort villages. The hotel I am in was huge but it's glory days were long gone and the rooms very old and dated now.
I could not get google translate to work with the menu where I chose to eat tonight so the staff member suggested two dishes and I understood rice and soup so said ok and hoped for the best. I need not have worried as I got a nice fried rice and a mussel type of soup with tangy vegetables inside and was totally satisfied with the meal.
I have the niggling thought that my route tomorrow is not going to be rideable but brush that aside to call and end to this wonderful day.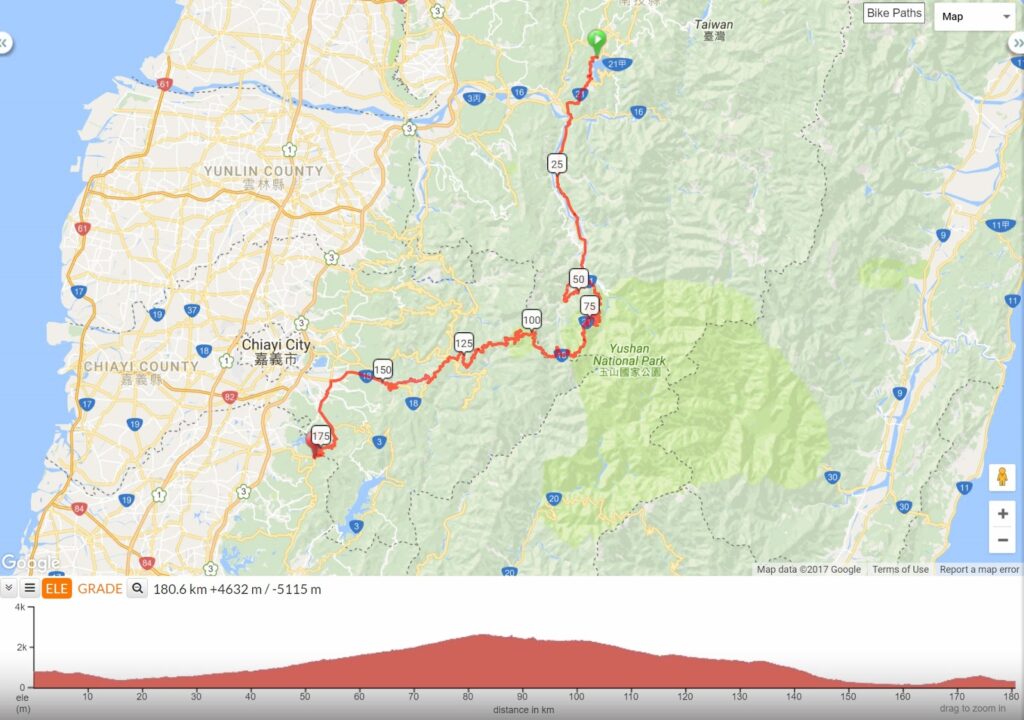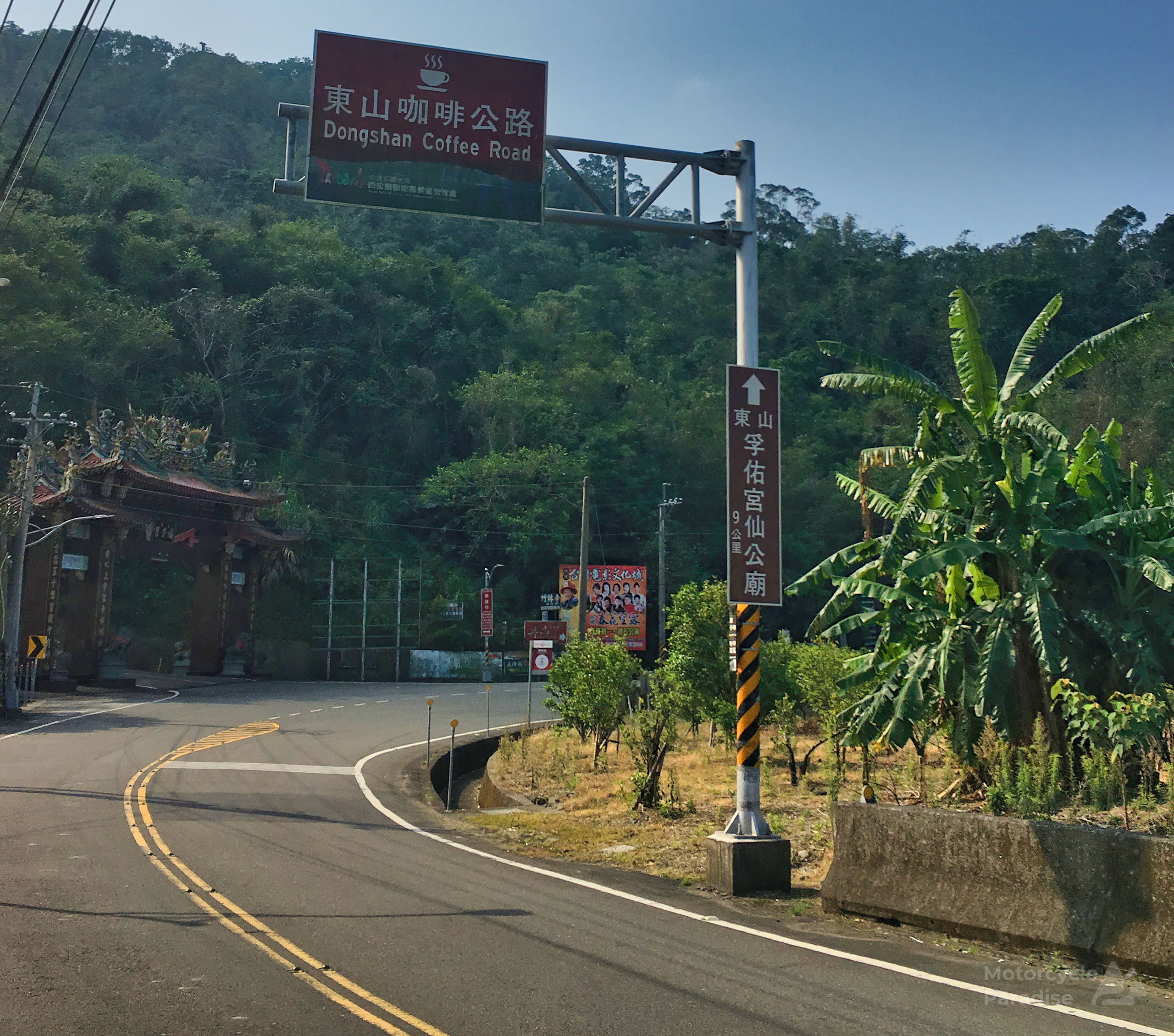 Day three it has warmed up considerably to previous days to already being 21 at breakfast and forecast was saying 28 which sounded nice. I was riding south along a route called Coffee Road. Again by chance it seems I have chosen a nice motorcycling road and I find quite a few other riders on this route enjoying the never ended curves servicing coffee farms.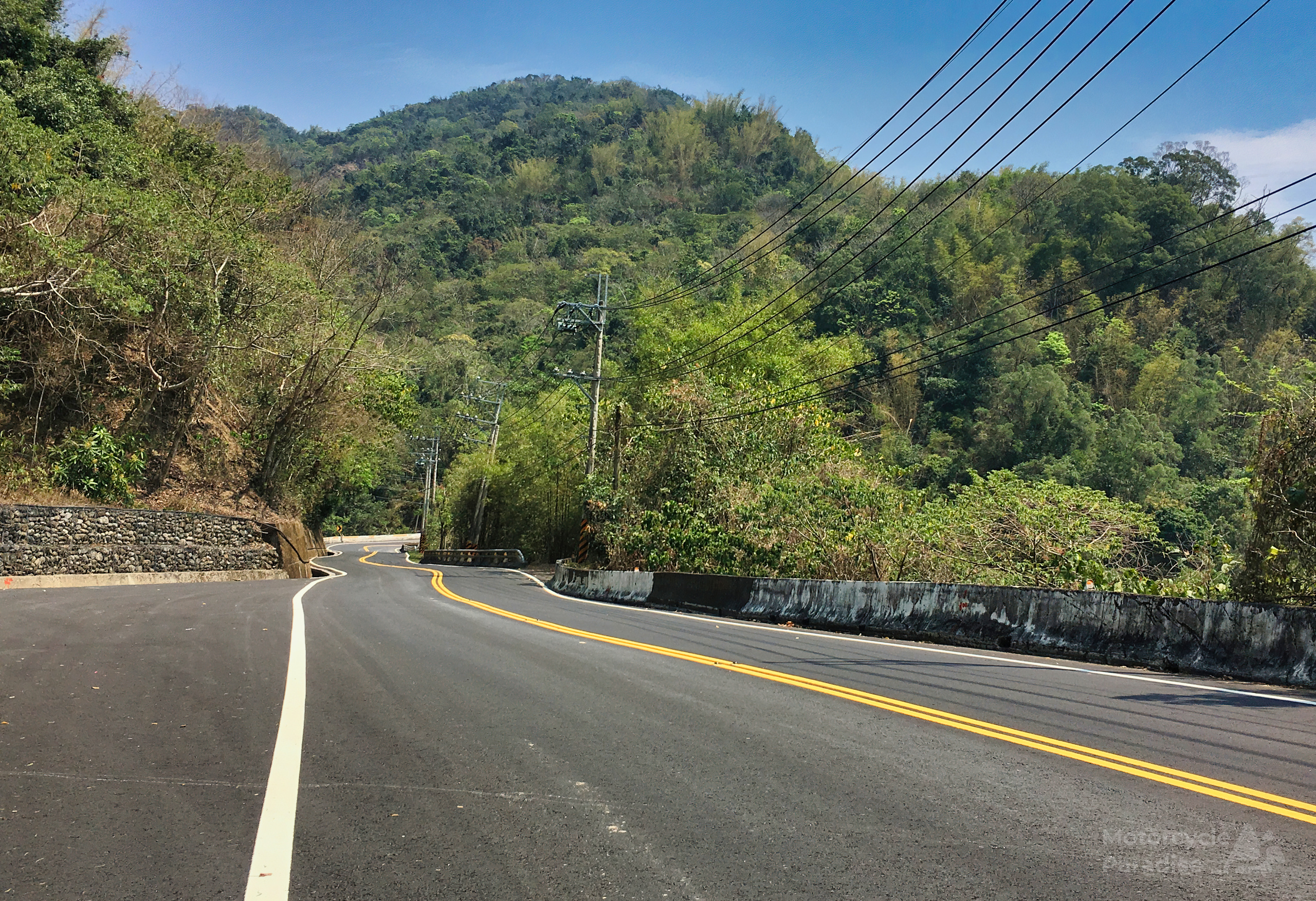 I then turned east in the Nanhua district to enjoy a ride on new hot mix road with great surveying. I noticed a road advisory sign saying something about no access or road closed so turned around and used Google translate to read it saying the road was closed beyond the town ahead. Bugger, I stop at a rest area to have early lunch and decide what to do.
I did search Google about this road but I think I got confused with results for the central cross island road being open. Well it was a great ride to this point of the road still.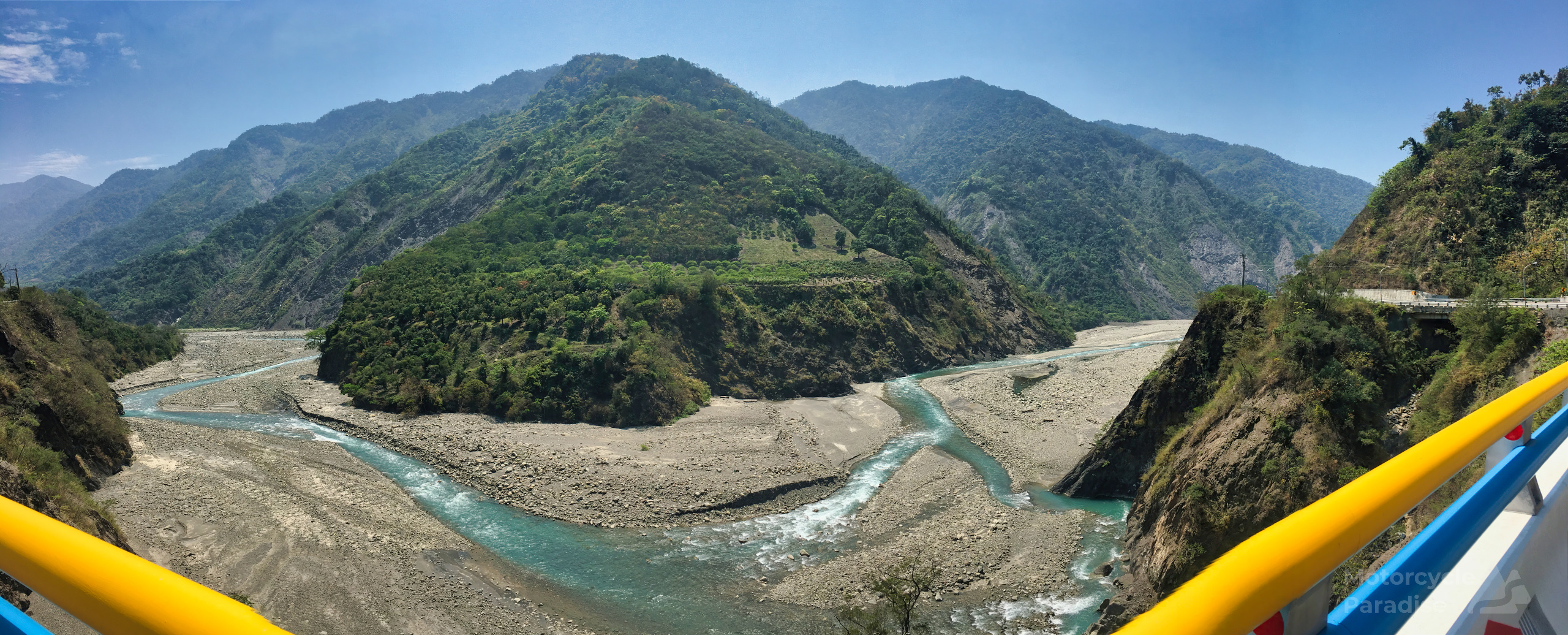 My hotel is booked for tonight over the range on the east coast and to get there going south is a 300km detour, not possible. If I go straight back to Sun Moon Lake avoiding the mountainous route through the national park it is 190km which I think is achievable so I set off. (With hindsight I could have gone south then simply stopped a similar distance or when I saw a hotel and then next day made up the extra, but this escaped me at the time)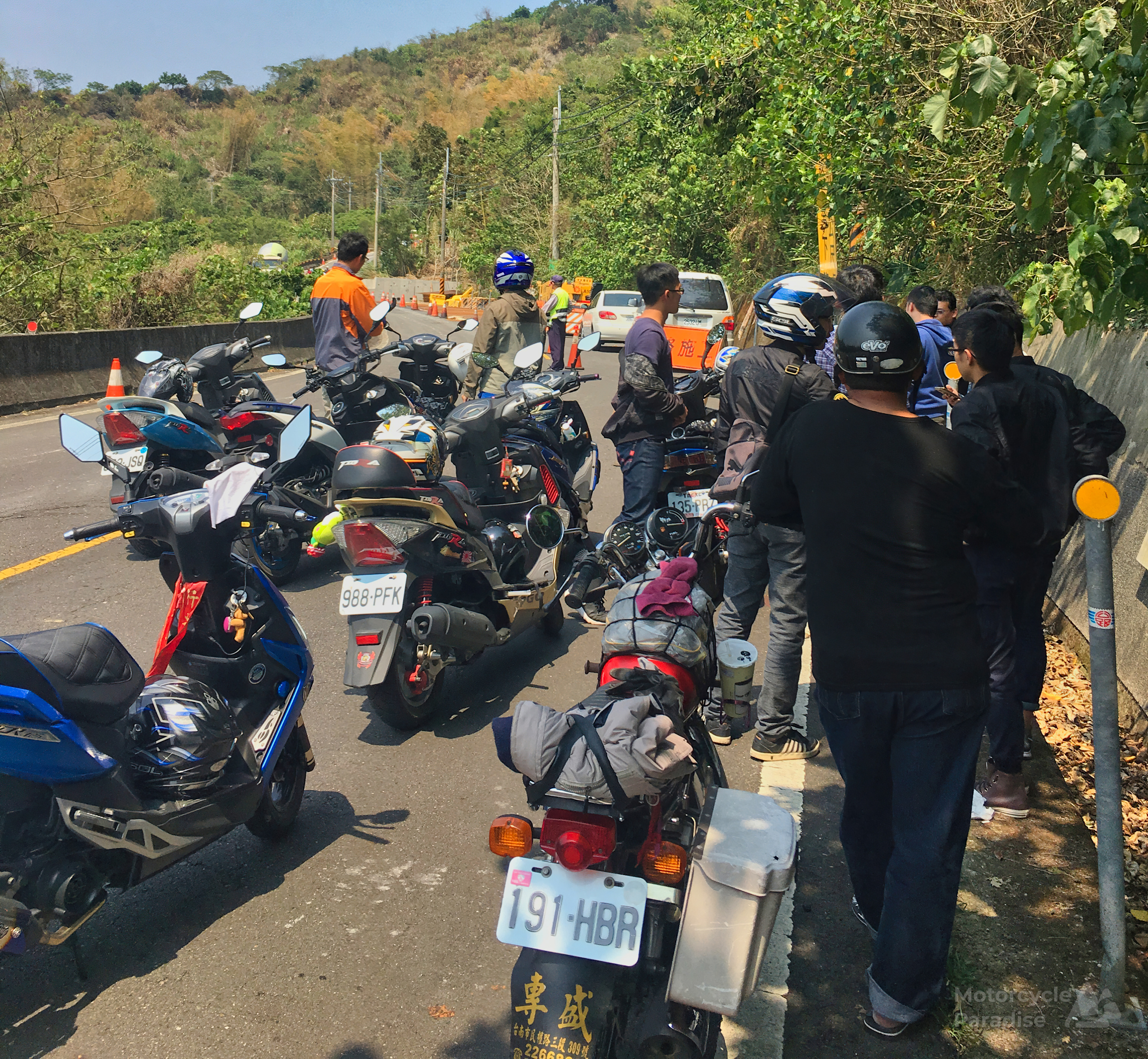 I really enjoyed the ride back. Knowing the road ahead to some degree let me pick up my pace. On a couple of straights I thought I'd see what it could do and got it up to. 95kph (GPS checked) which is impressive on a scooter. Back on the coffee road I met up with a bunch of guys on a group ride when we all were stopped at road works. After this I tagged on to their group and enjoyed riding together. It was a nice experience on fun roads. Time for a ice coffee rest break at a 7/11.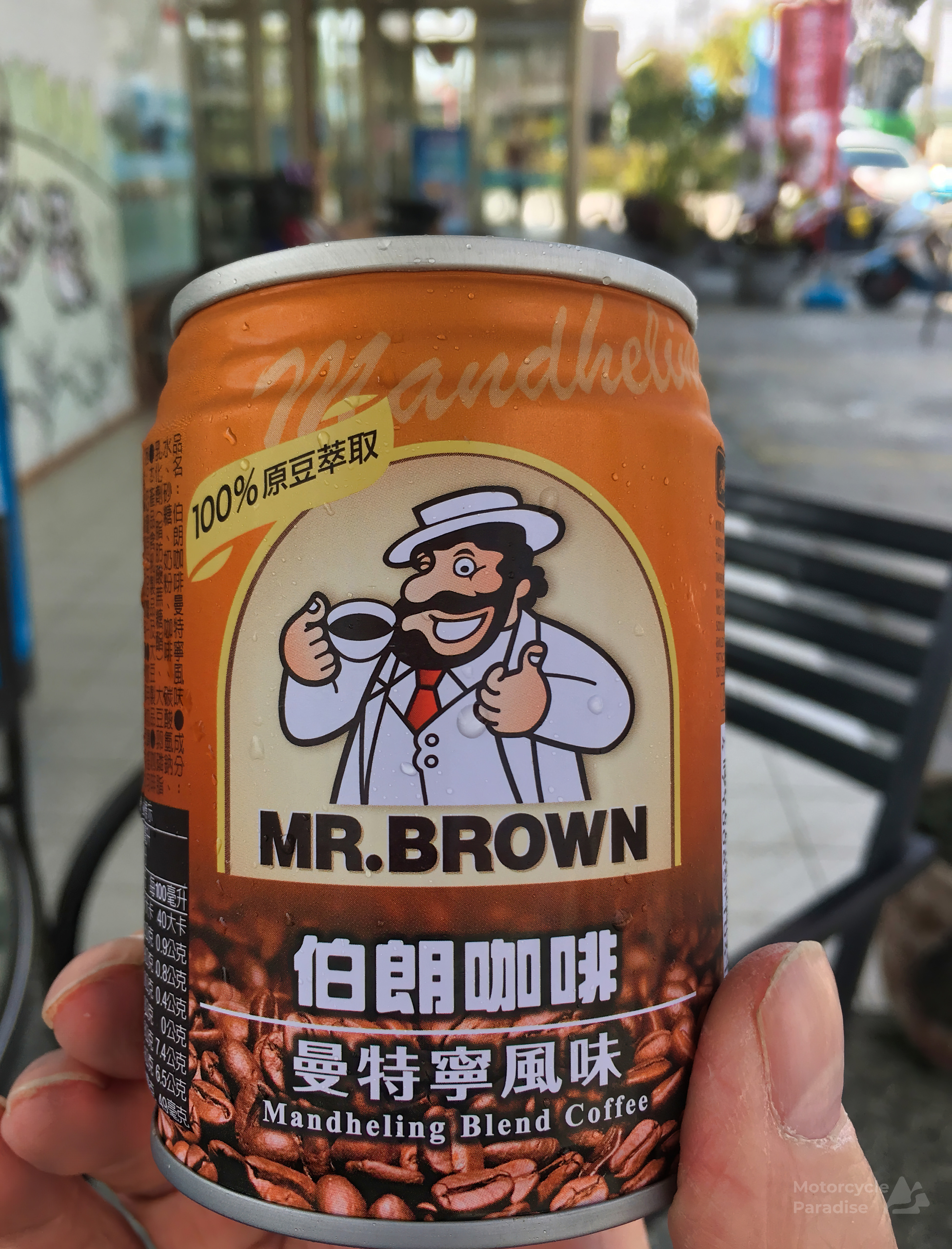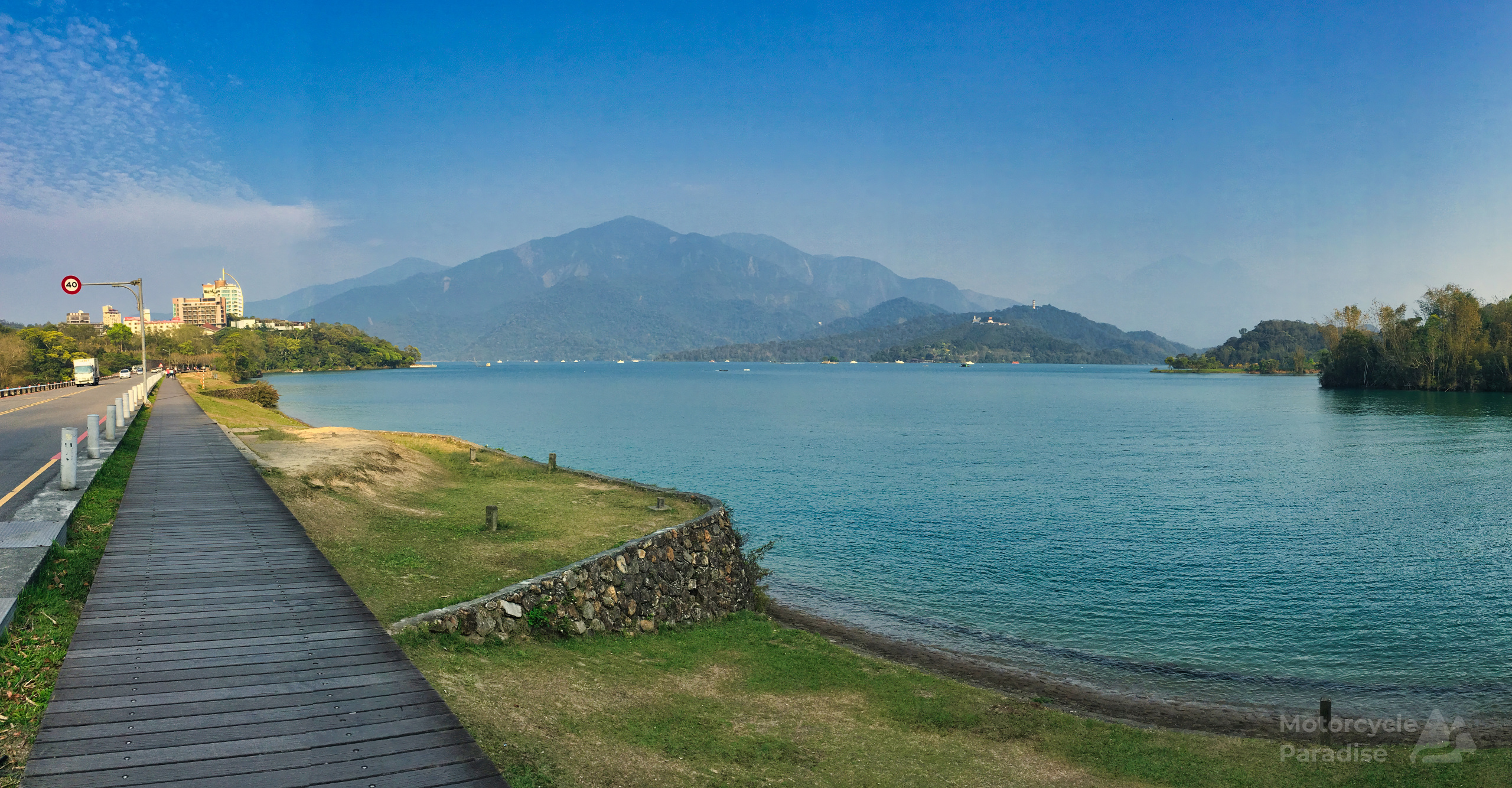 I was glad to get off the bike at Sun Moon Lake after a long day. The combination of feet forward seating position and small wheels transfers every bump to your lower back. Fun bike but not made to tour. Beer time.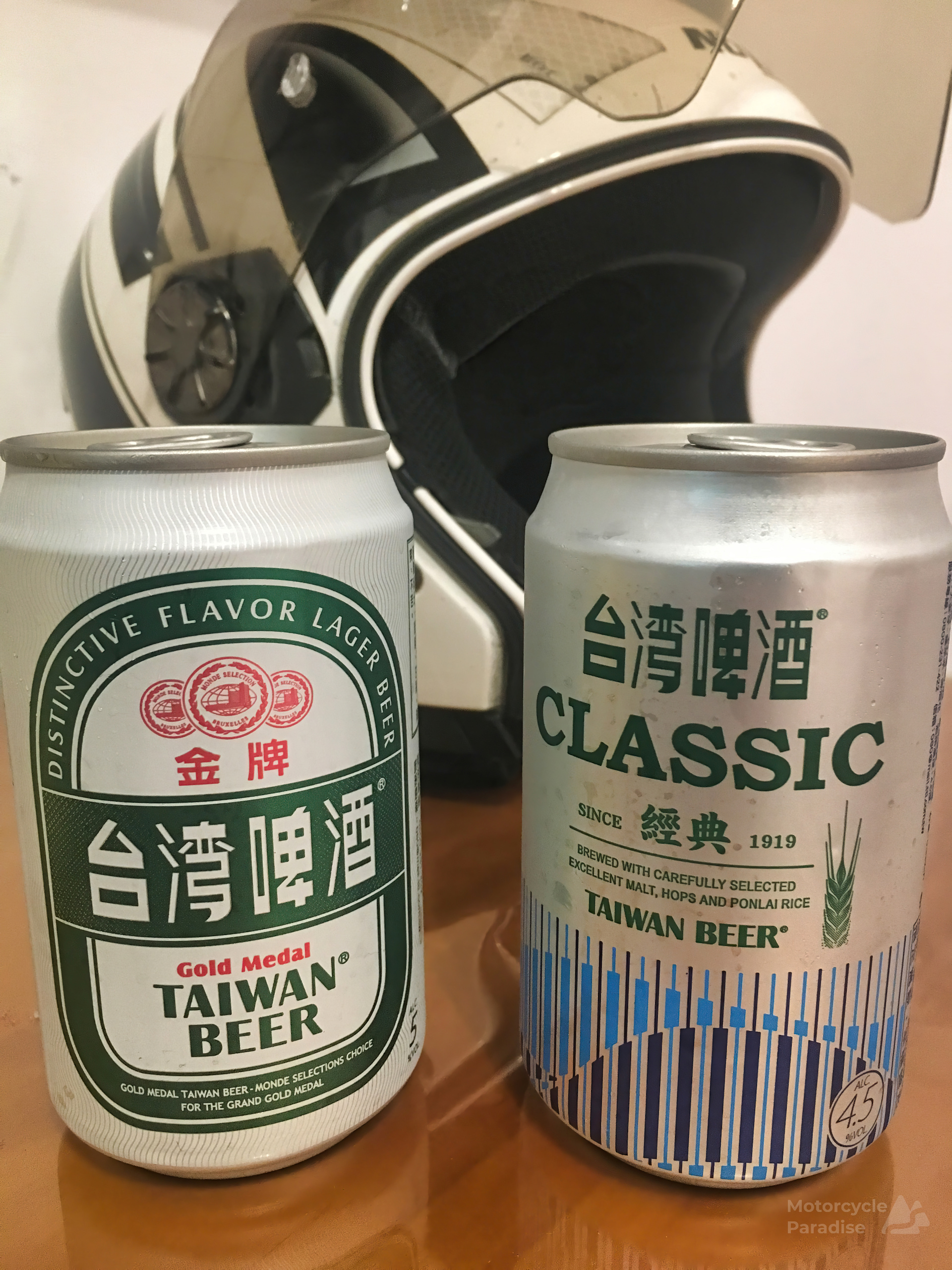 Todays revised route.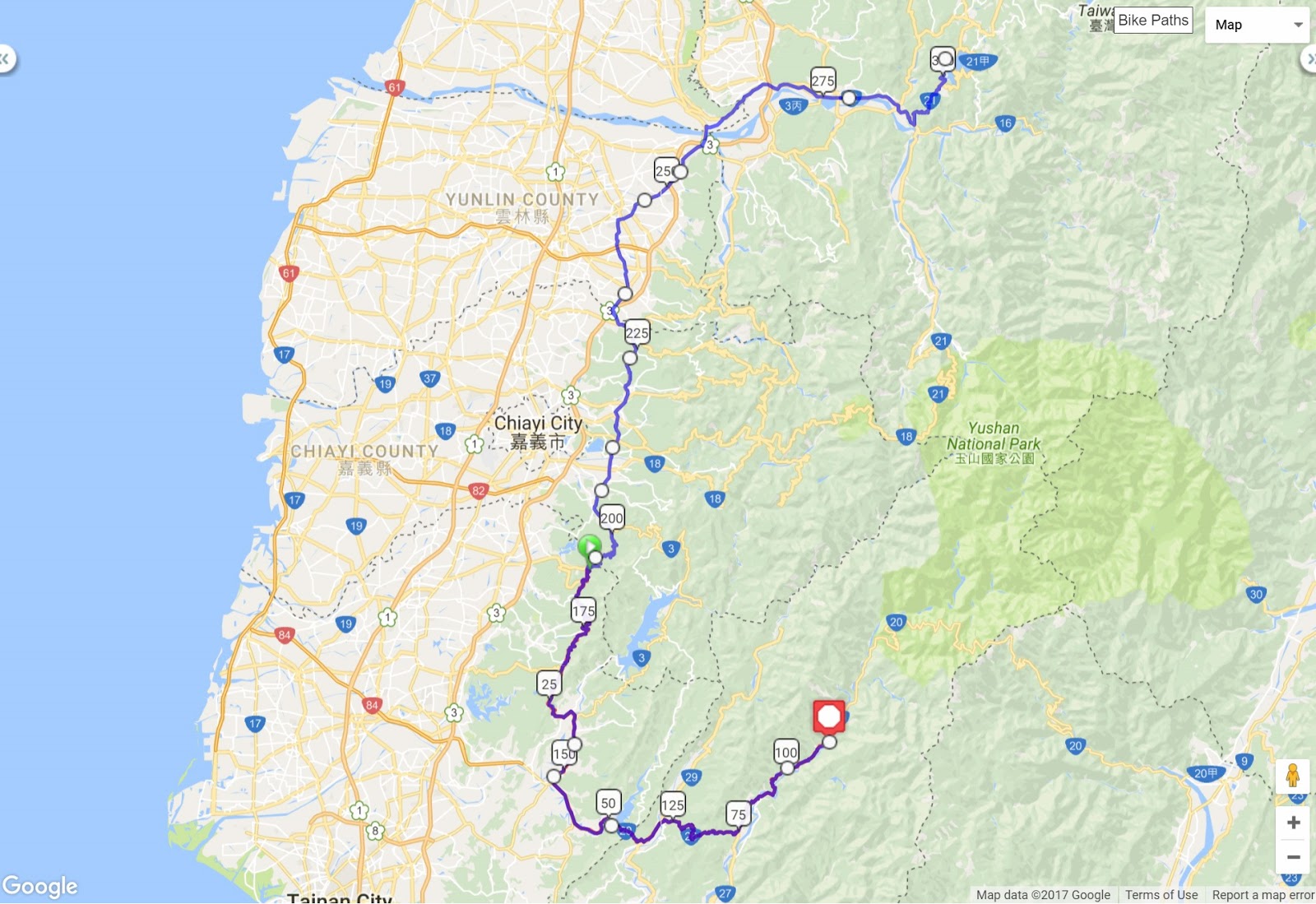 I had planned to be on the east coast and to ride along the ocean today instead I get to ride the incredible cross island highway again. Not disappointed with this unexpected development.
But first an oddly named ice coffee and shop
Dreaming of being on a bigger bike today with my back quite sore from the ride position of the Sym. I had considered a Yamaha T-Max 530 as a possible touring bike in Japan, smaller yet still with good shielding from cold wind, electronic cruise and electric screen same as my big bike but based on my experience here the ride position will not suit me.
Not having gears doesn't bother me, operating a clutch has never been a key enjoyment of riding for me. I always chuckle at the guys on forums who get emotional about scooters not being manly enough. Delusional about their perceived machismo. However riding the Sym I did miss engine braking. I was constantly needing to brake. DCT like this NC750 has would be ok as you can manually shift by paddles and hold a gear but then if doing that perhaps just old foot shift and clutch is as easy.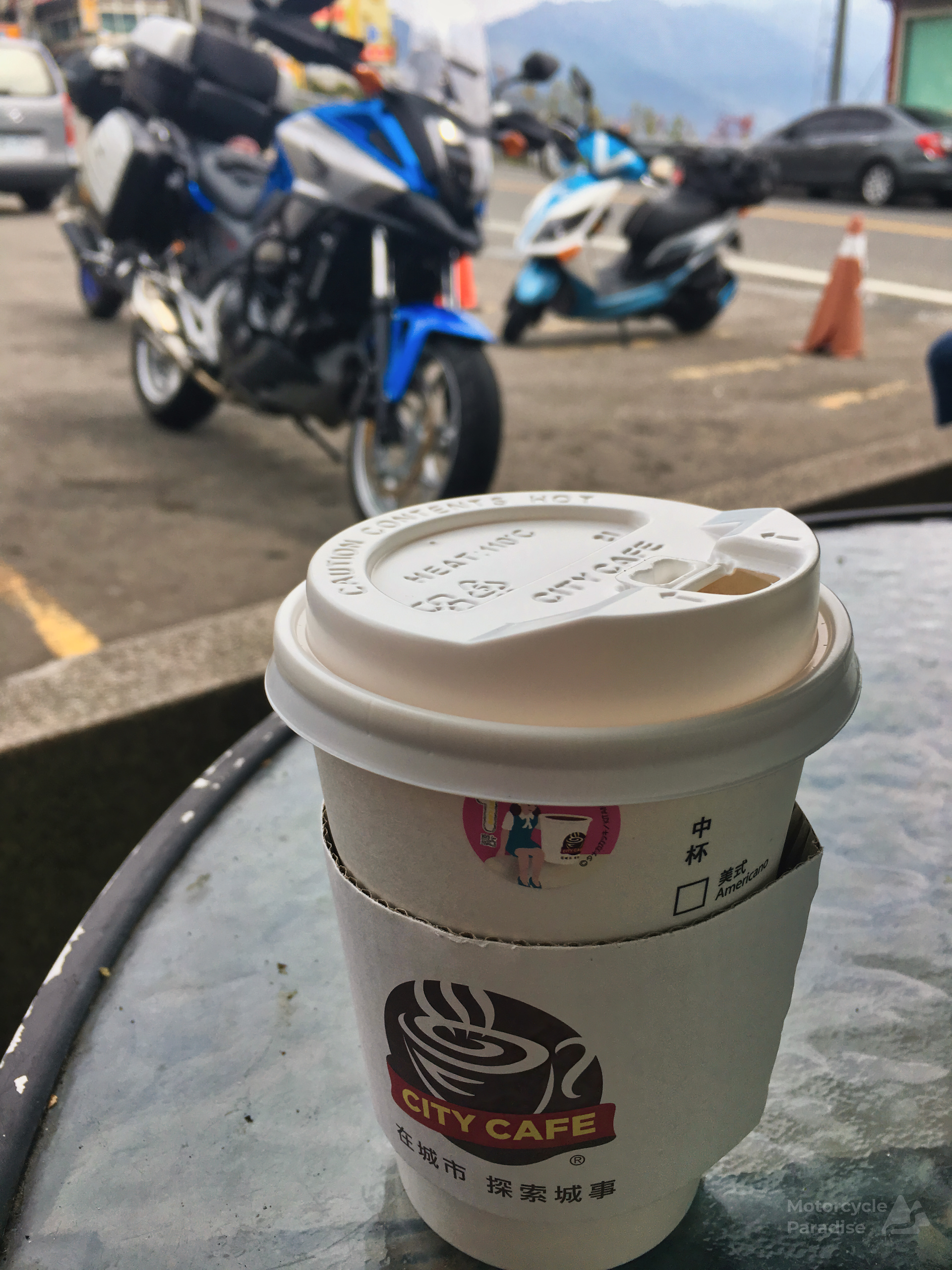 Some more photos of the incredible cross island highway – alas the weather deteriorated a little up high.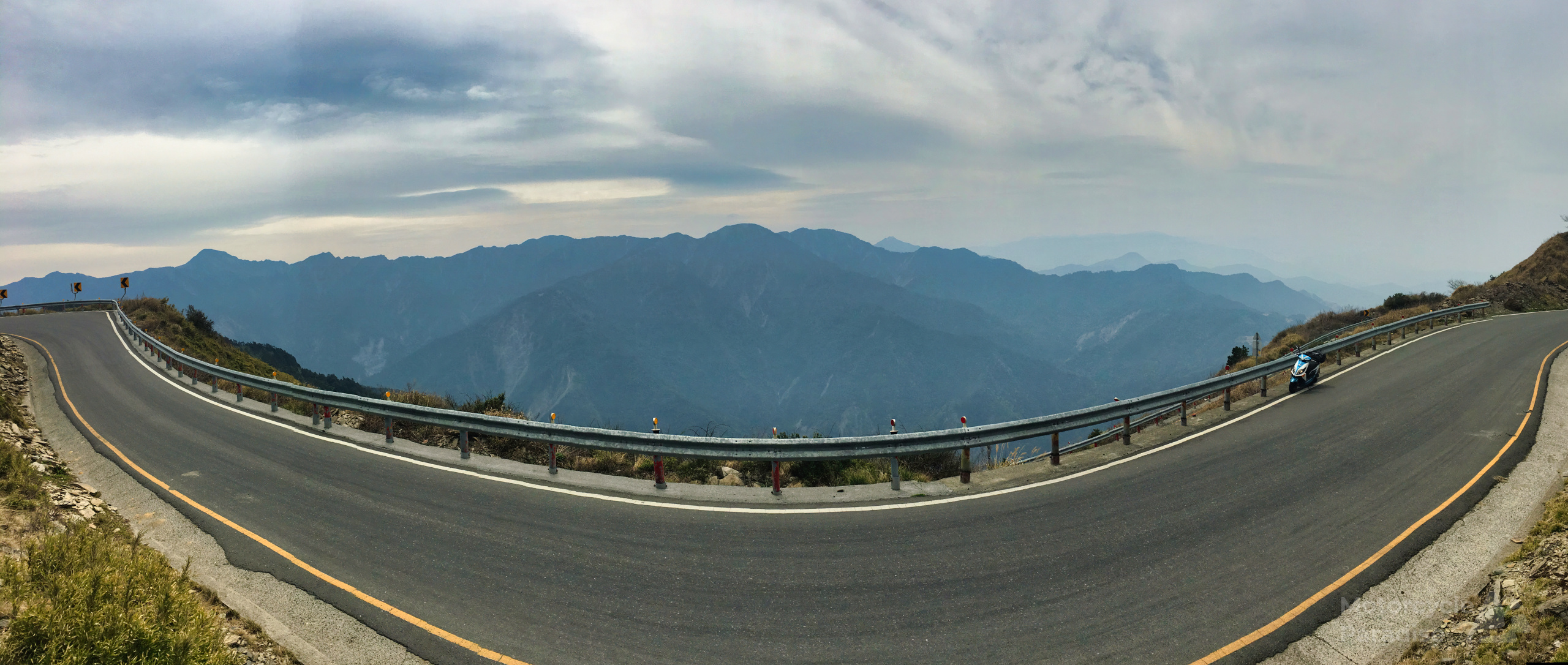 Lunch at 3275m. Bit overcast but still an enjoyable view. Then time to enjoy the very long descent.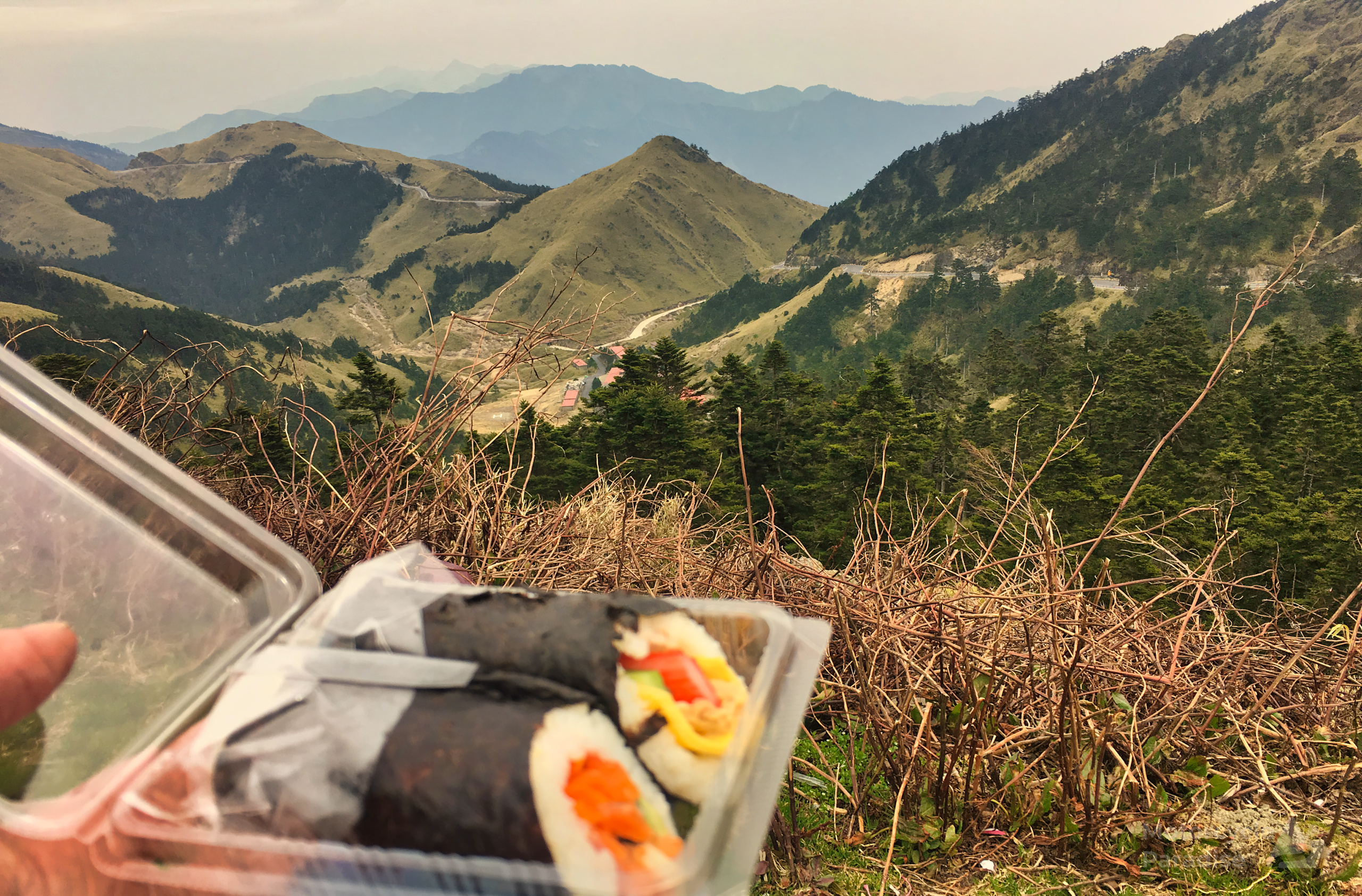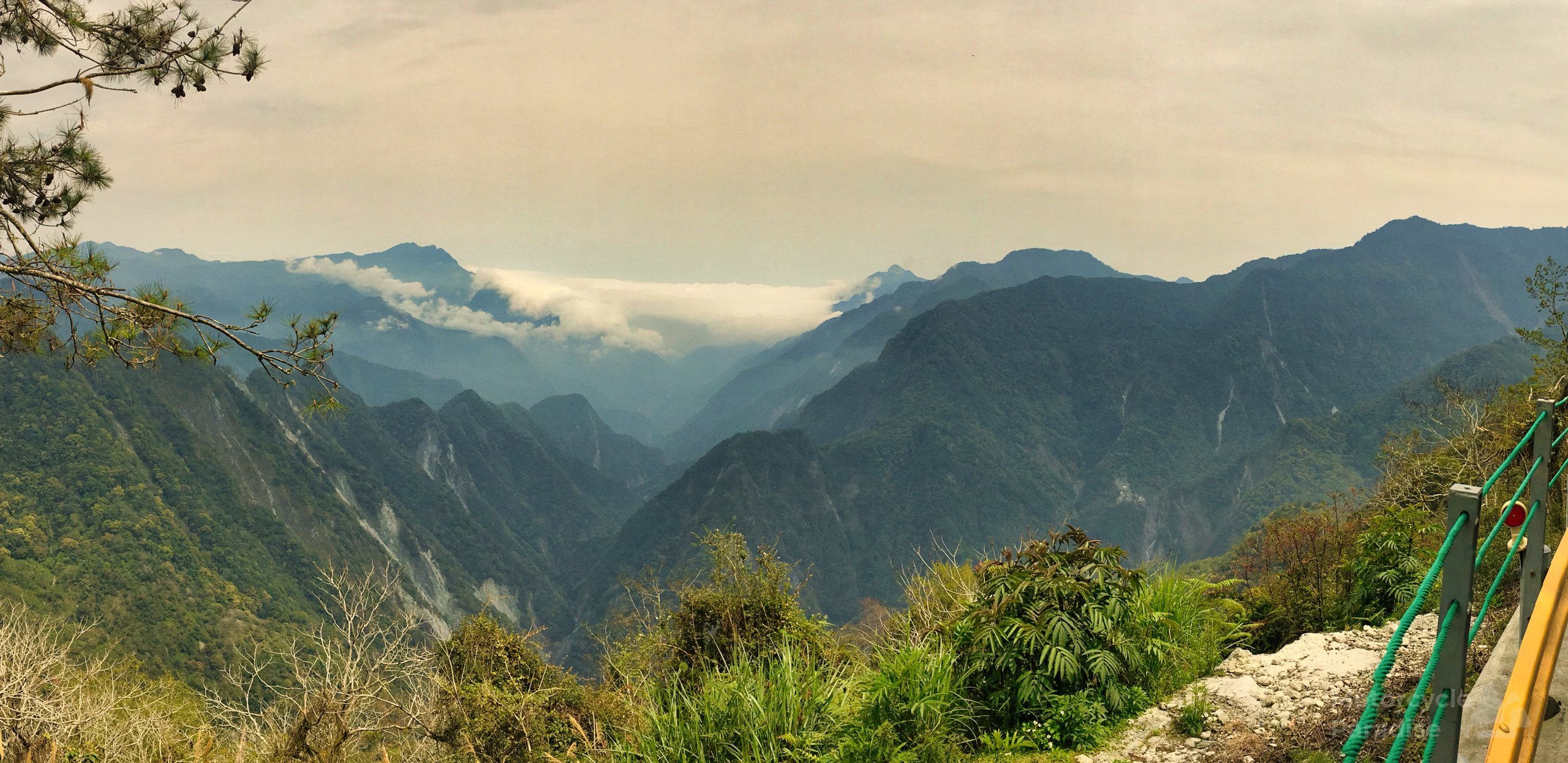 I arrive back at the gorge and it really is a spectacular road despite the dull weather.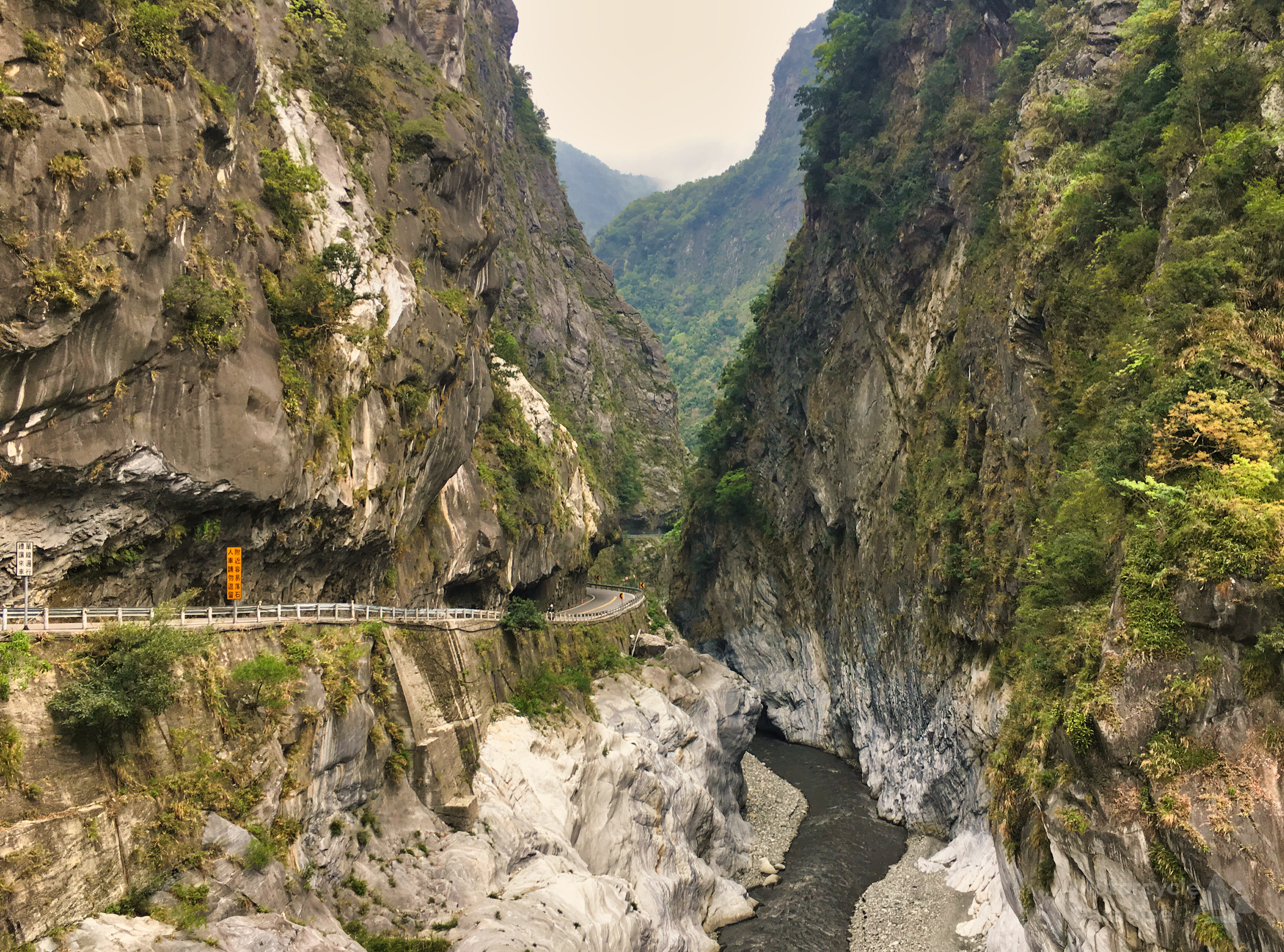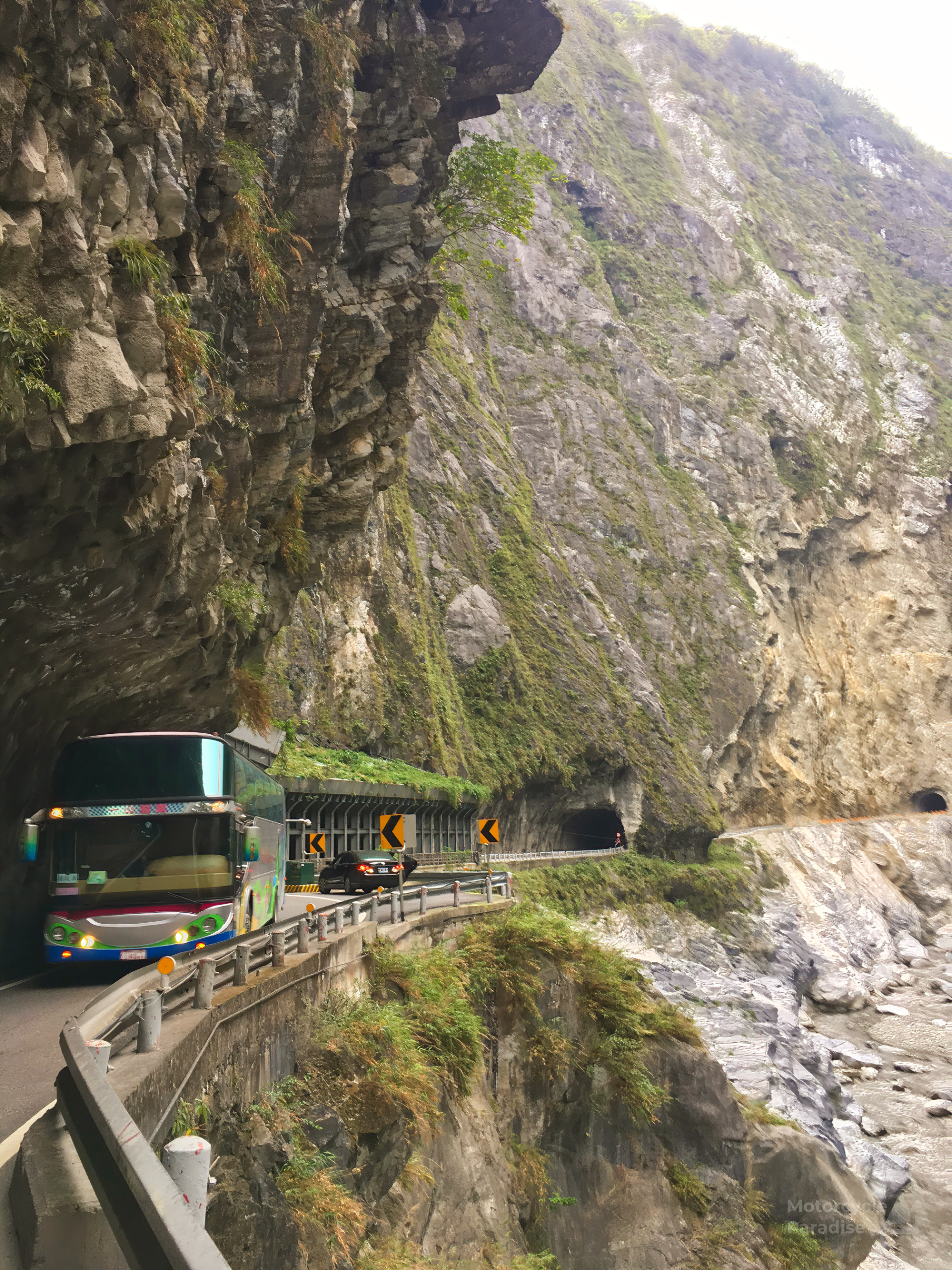 Need to be ready to get off the road quick here, cars drive very fast, busses are like the one in the movie Speed, no stopping haha. (update – I edited out some other bus and car crazy stuff from this post in 2021 in the interest of making it read better)
I made a small video this ride. I am not a fan of video, partly cause you shoot to entertain others, while I photograph (stills) just for myself. But I also find all the amateur Youtube content incredibly boring.
Returning the bike I was 400km over my allowance and the guy seemed little upset but I had no issue to pay the extra money and no harm was done so actually his bike earned him double and no need to feel upset.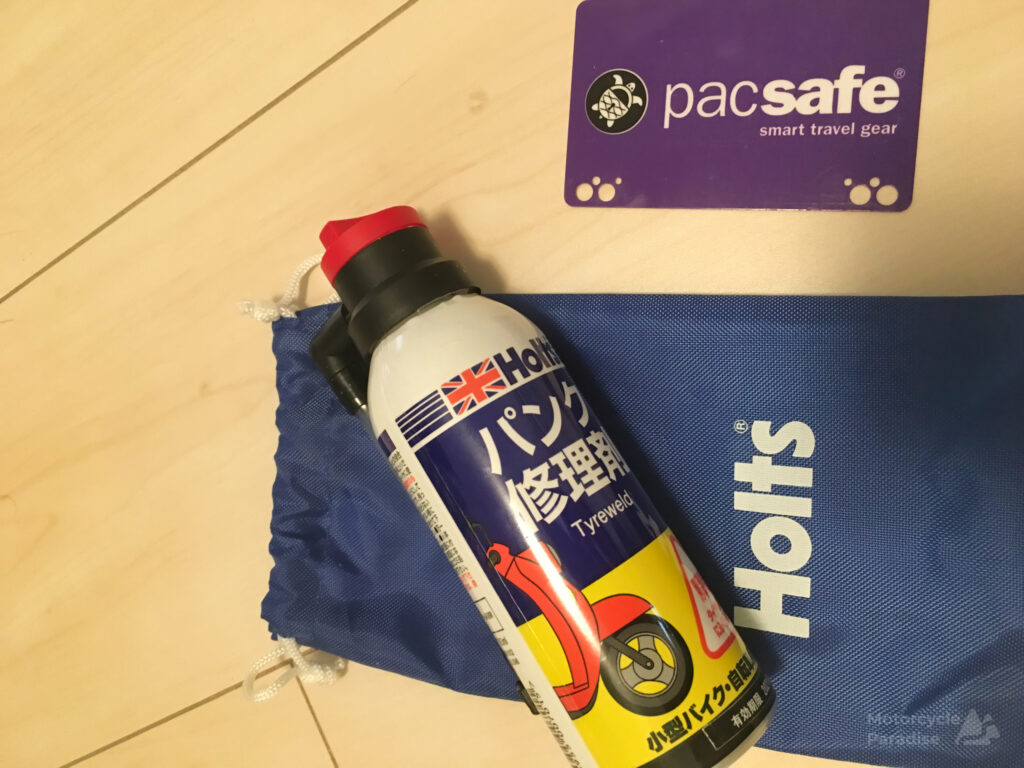 Prior to leaving Japan I picked up a mini puncture repair can and put it in my checked luggage to see if it passed ok through x-ray. It is about the size of small deodorant spray can (think Lynx/Axe brand size). Having this with me removed some of the worry of being stranded with a puncture on this trip and will be a regular on my trips from now.
I returned to Taipei by train the next day and enjoyed some good food and time relaxing in the city reflecting on the ride in the many excellent coffee shops. I have really enjoyed riding Taiwan even though it was by scooter.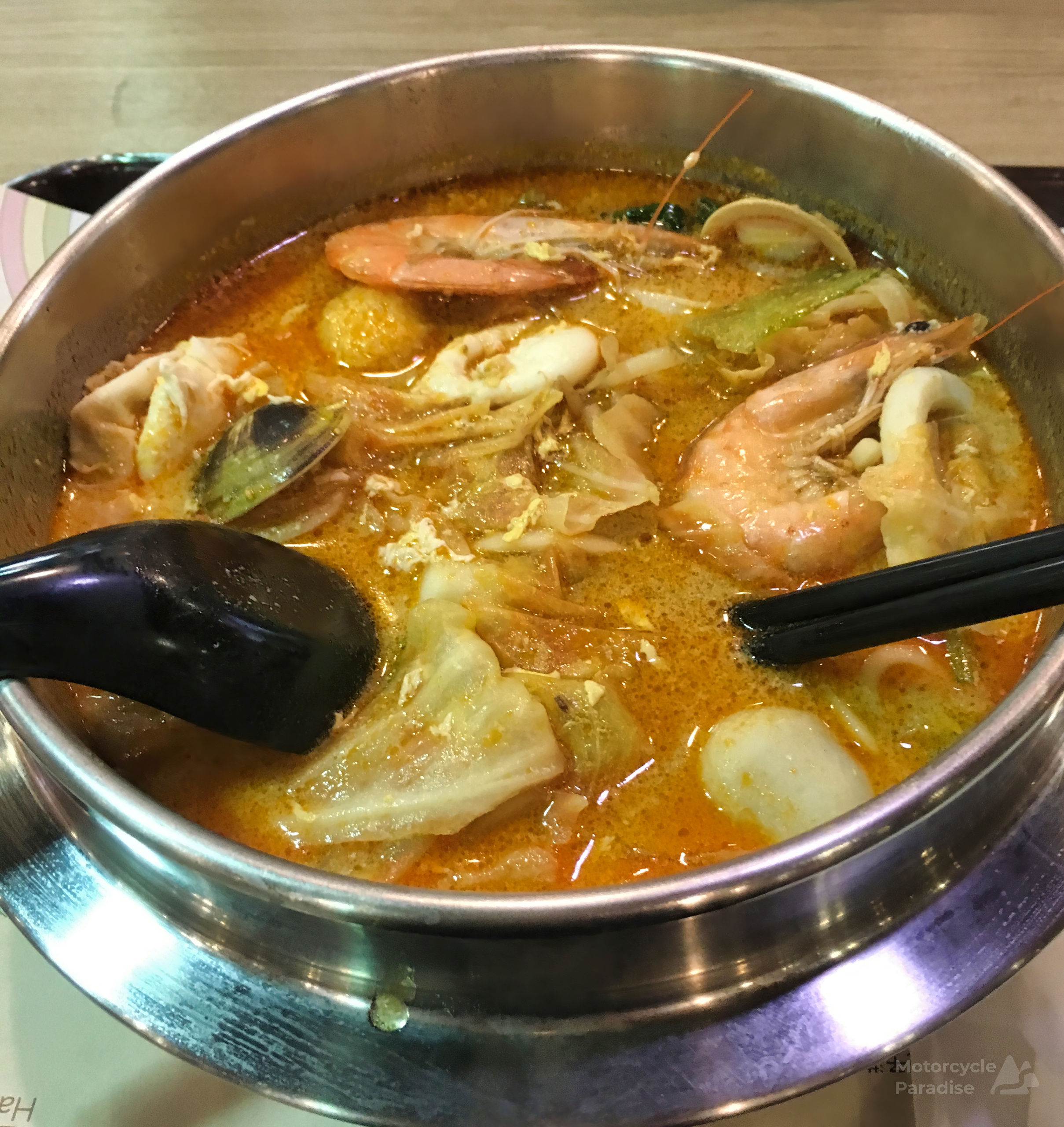 I'd love to return and spend more time here once I can find a regular bike to rent, small capacity ok just needs to be conventional seating. I'll bring a proper camera next time too instead of phone.
I had a great time in Taiwan. People are friendly and honest. Everything works. Countryside is beautiful and cities are tidy.