Since first visiting Japan I have been told Hokkaido was the best riding so I decided it was about time I went for a look.
Every Summer many riders in Japan head north to cooler weather in Hokkaido. You can ride or take a ferry all the way. I chose to ride.
Day one I ran into a 20km traffic jam in the morning. This is Tokyo. Such an overcrowded place.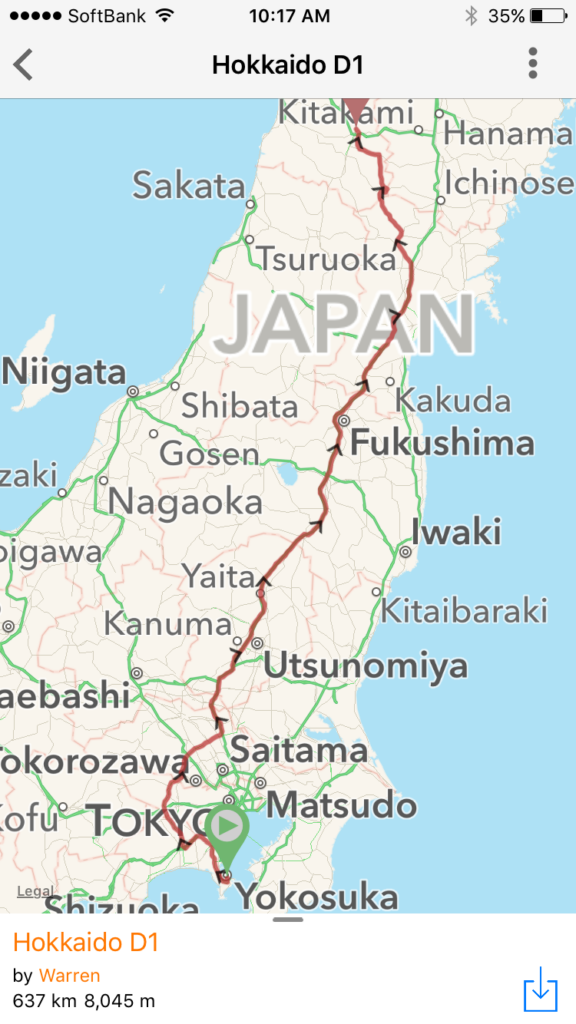 Normally I would not plan 500km of highway but on a motorcycle like the Yamaha FJR1300 it is easy. Comfortable seating, good aerodynamics and electronic cruise control combine to make light work of it. I stopped twice to rest and completed the highway stint feeling fine. 
Leaving the highway I revisit the Kurikoma geothermal region. It is an area with superb mountain roads, low traffic and wonderful views.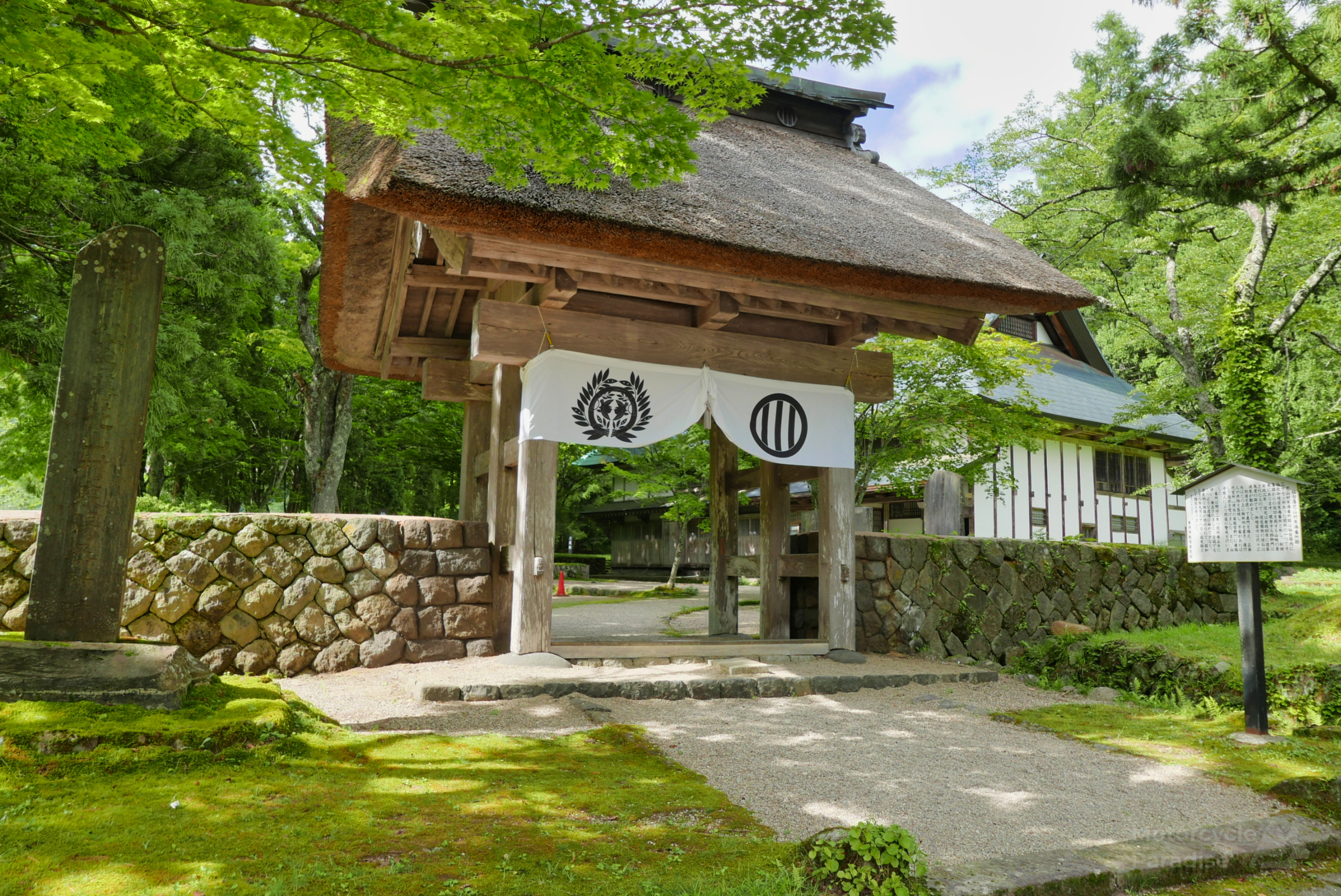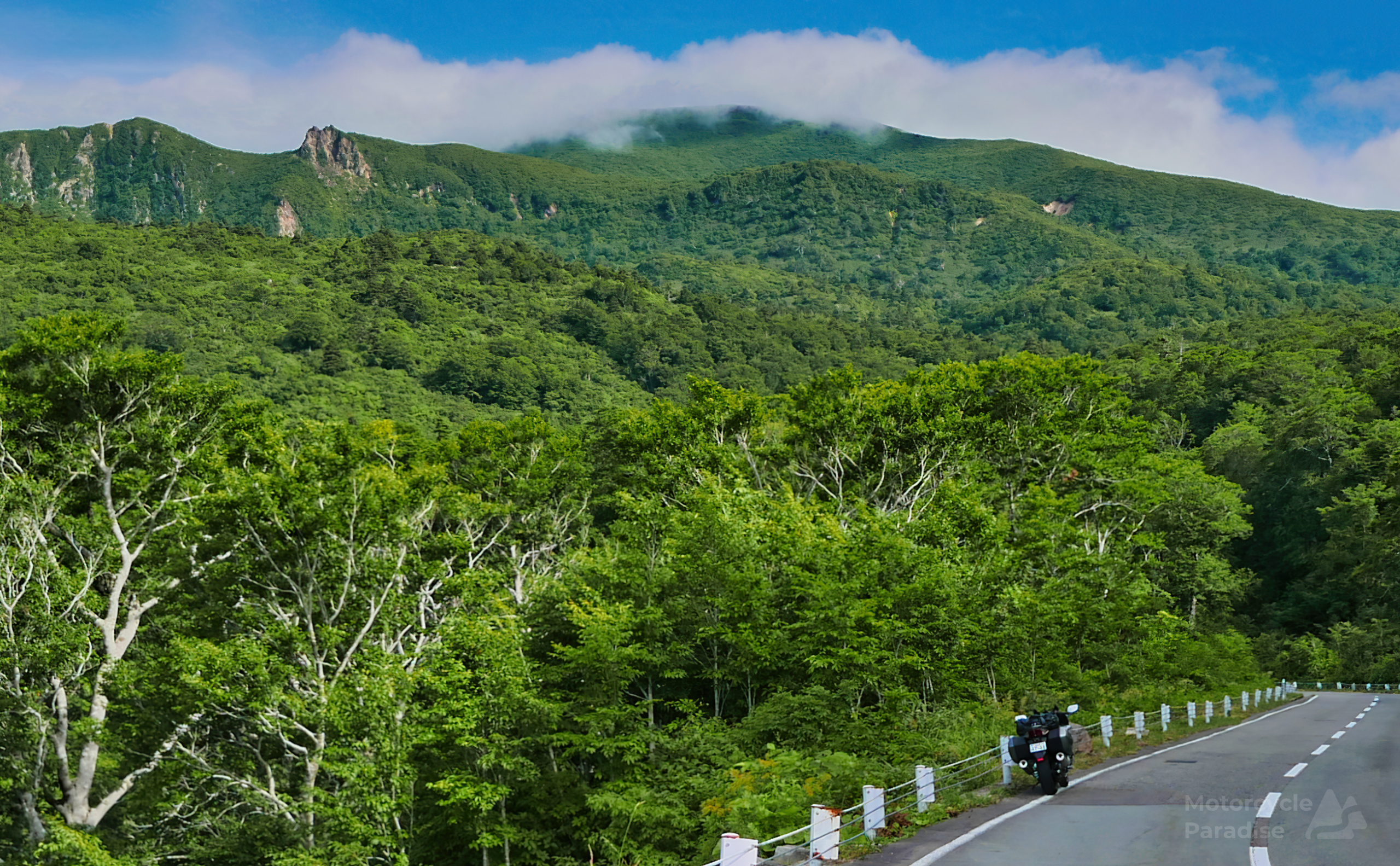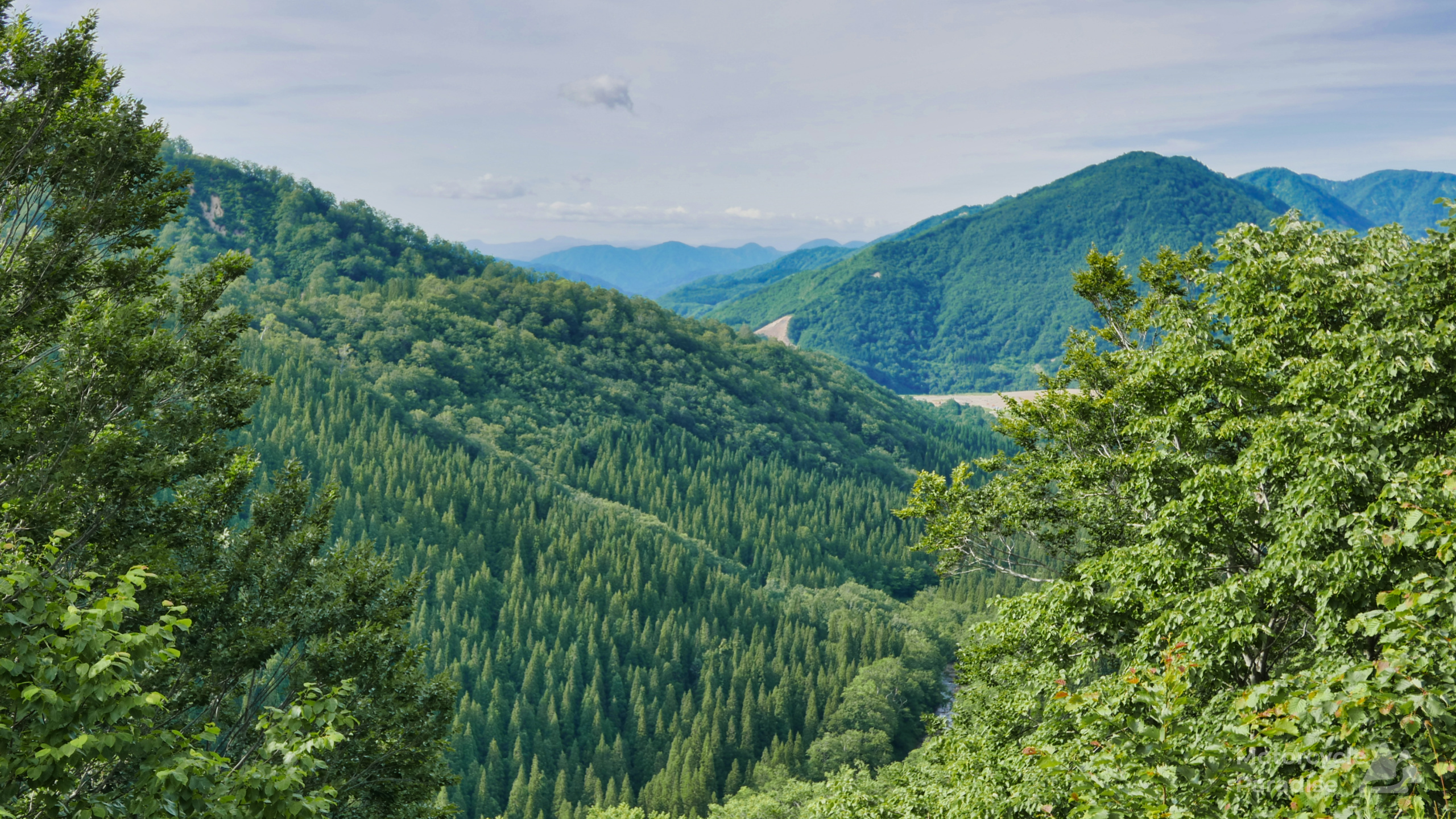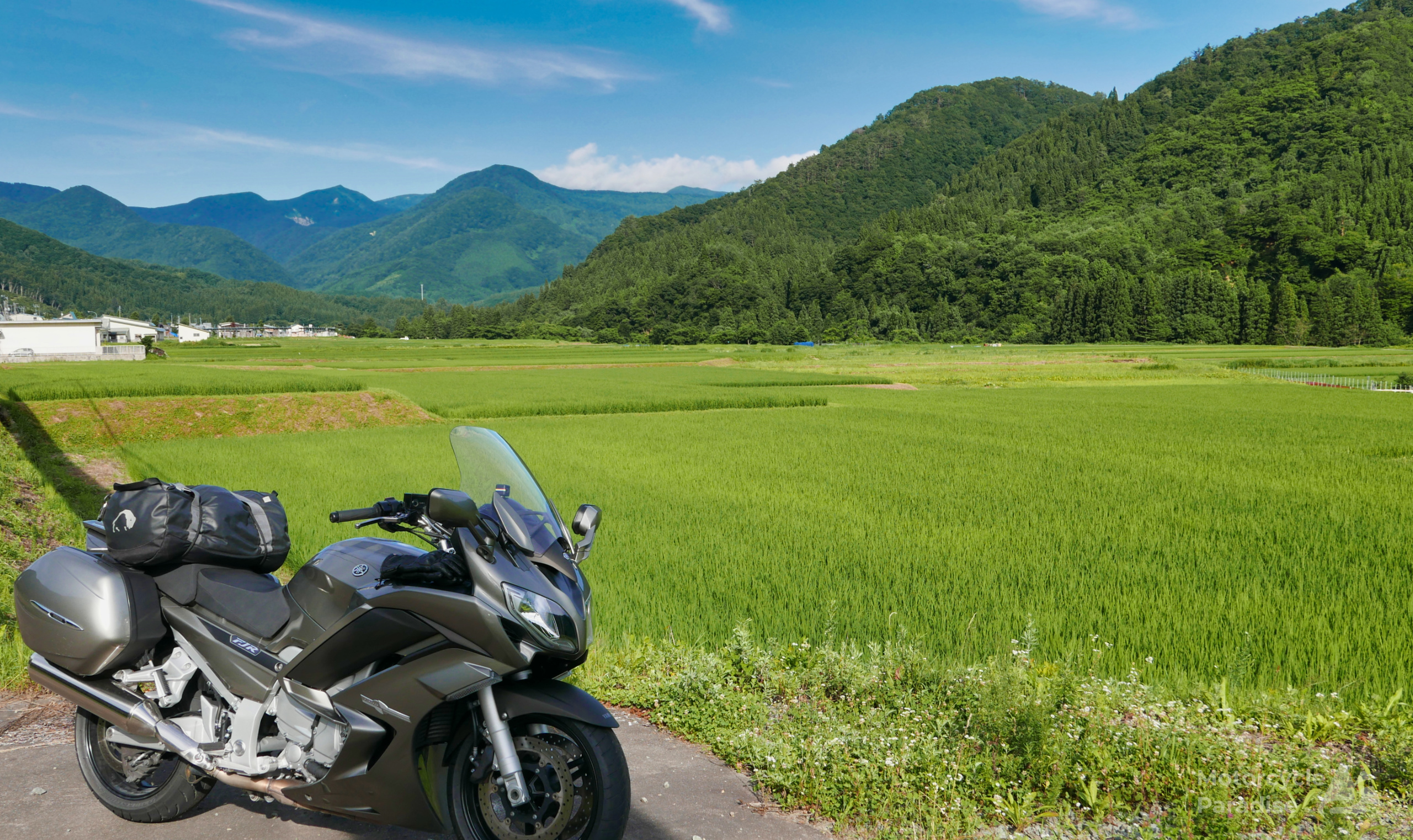 I spent the first night in the Smile hotel chain which was new to me. There are many hotel chains here that primarily cater to workers away from home rather than tourism. Predominantly small single rooms and low rates most of the year these are ideal for solo motorcycle touring.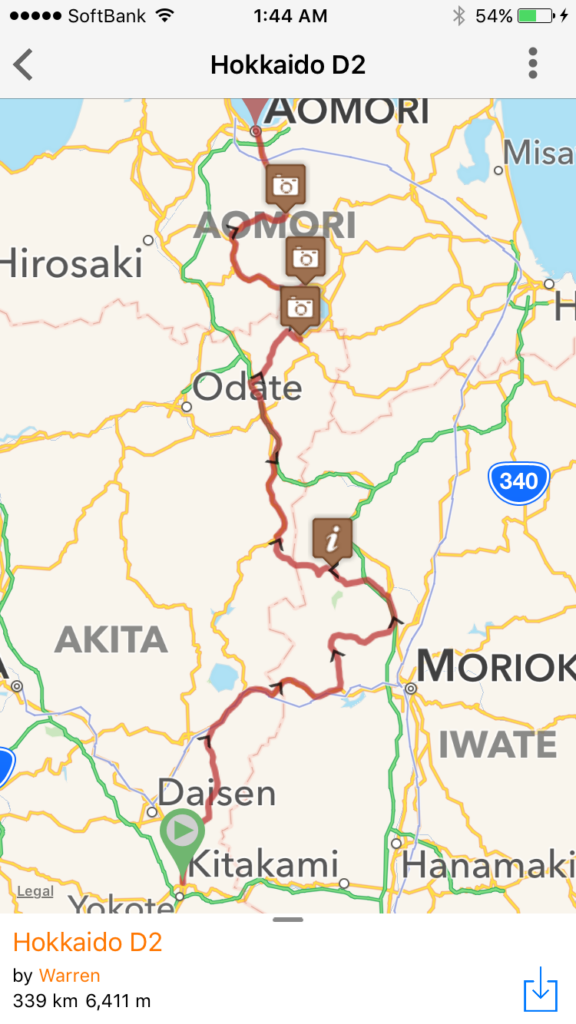 The next day off the expressways my route returns to 300km. That is my maximum distance in rural Japan and I may drop it to 250km in future as still not enough time to visit things.
Cloudy and cool start with light rain. Every small town you ride into has displays of flowers and here I caught one being tended to by the ladies of this town.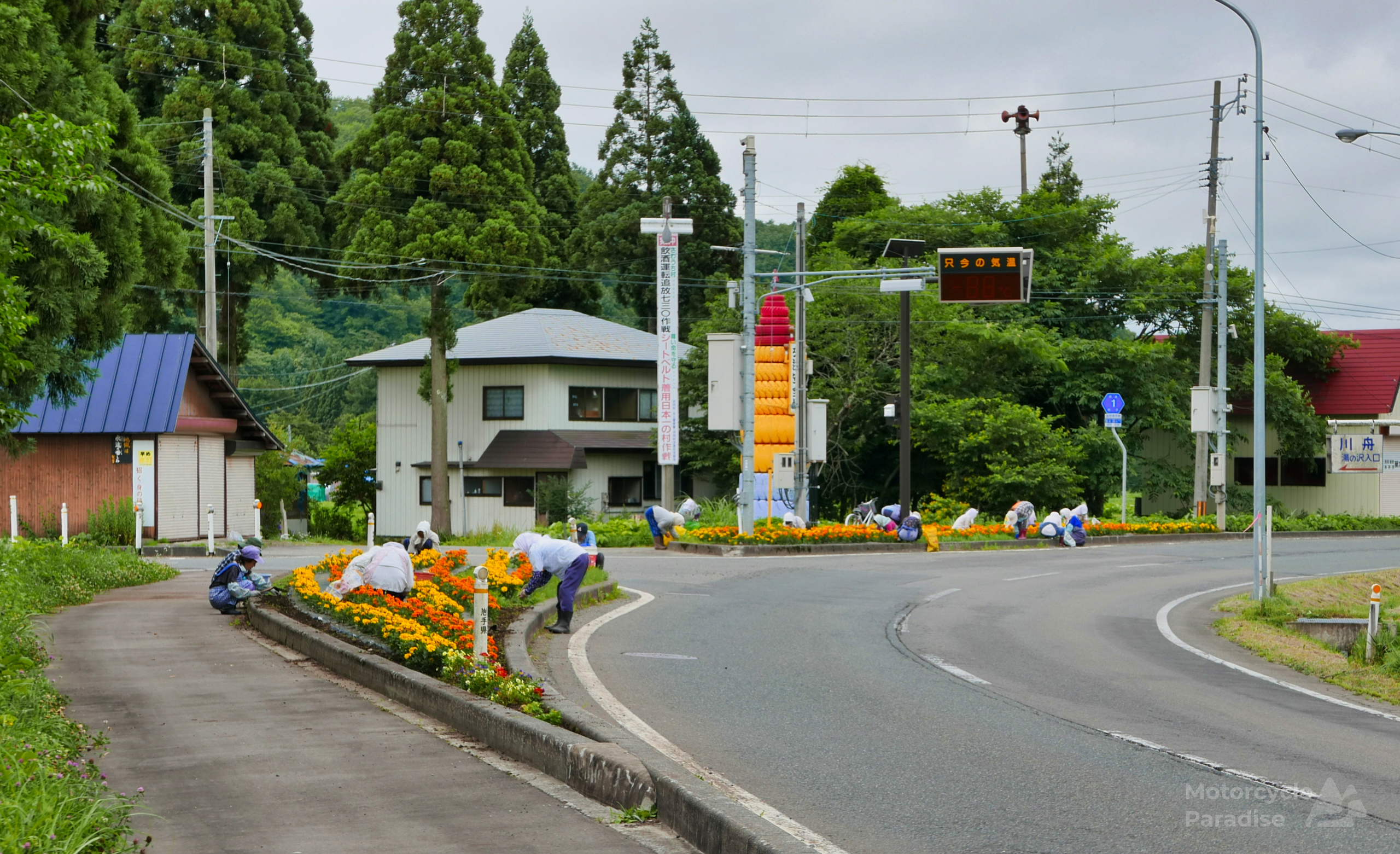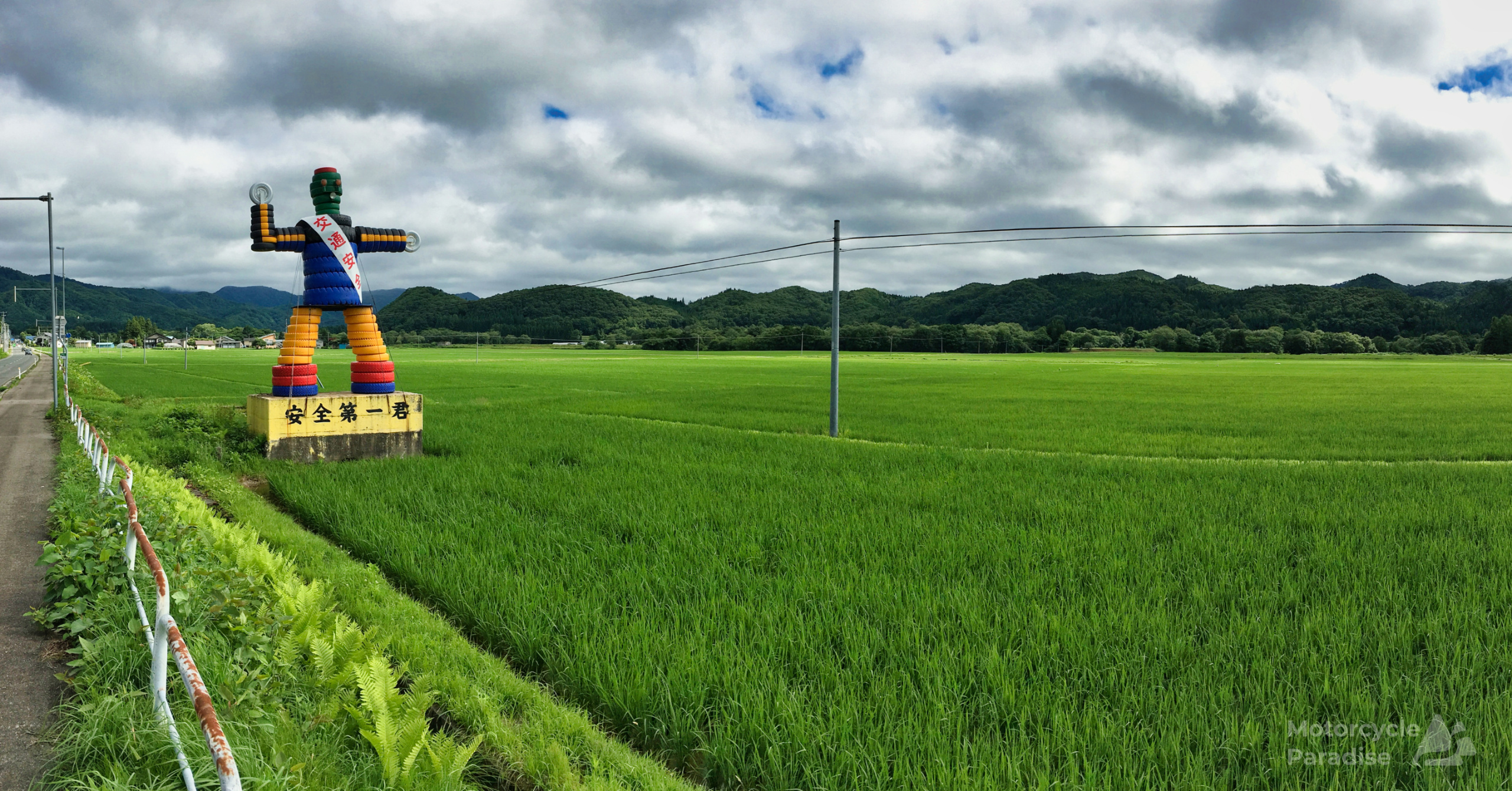 This town seemed to have a Michelin Man character as their mascot.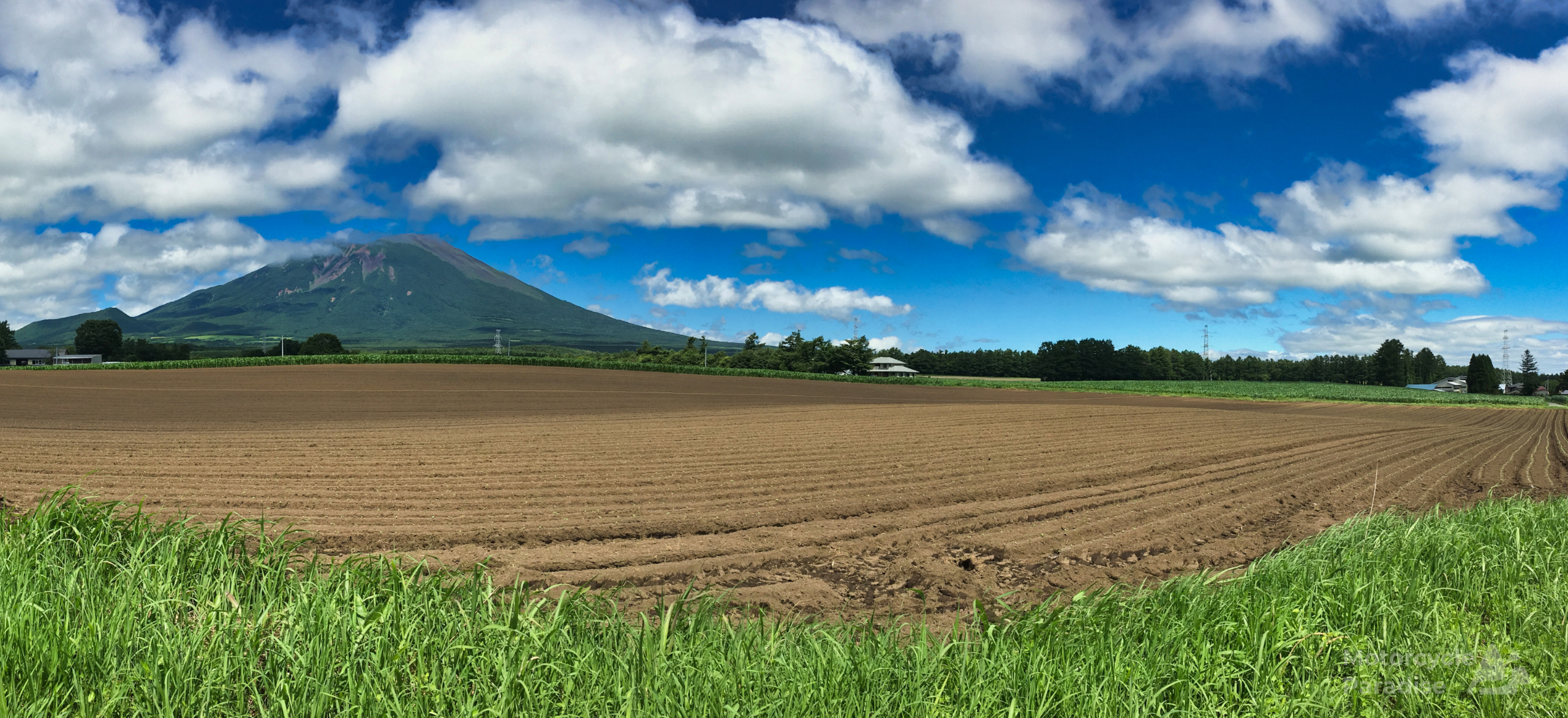 Then I skirted around Mt Iwate and rode on to Mt Hachcimantai in search of an abandoned town in the mountains.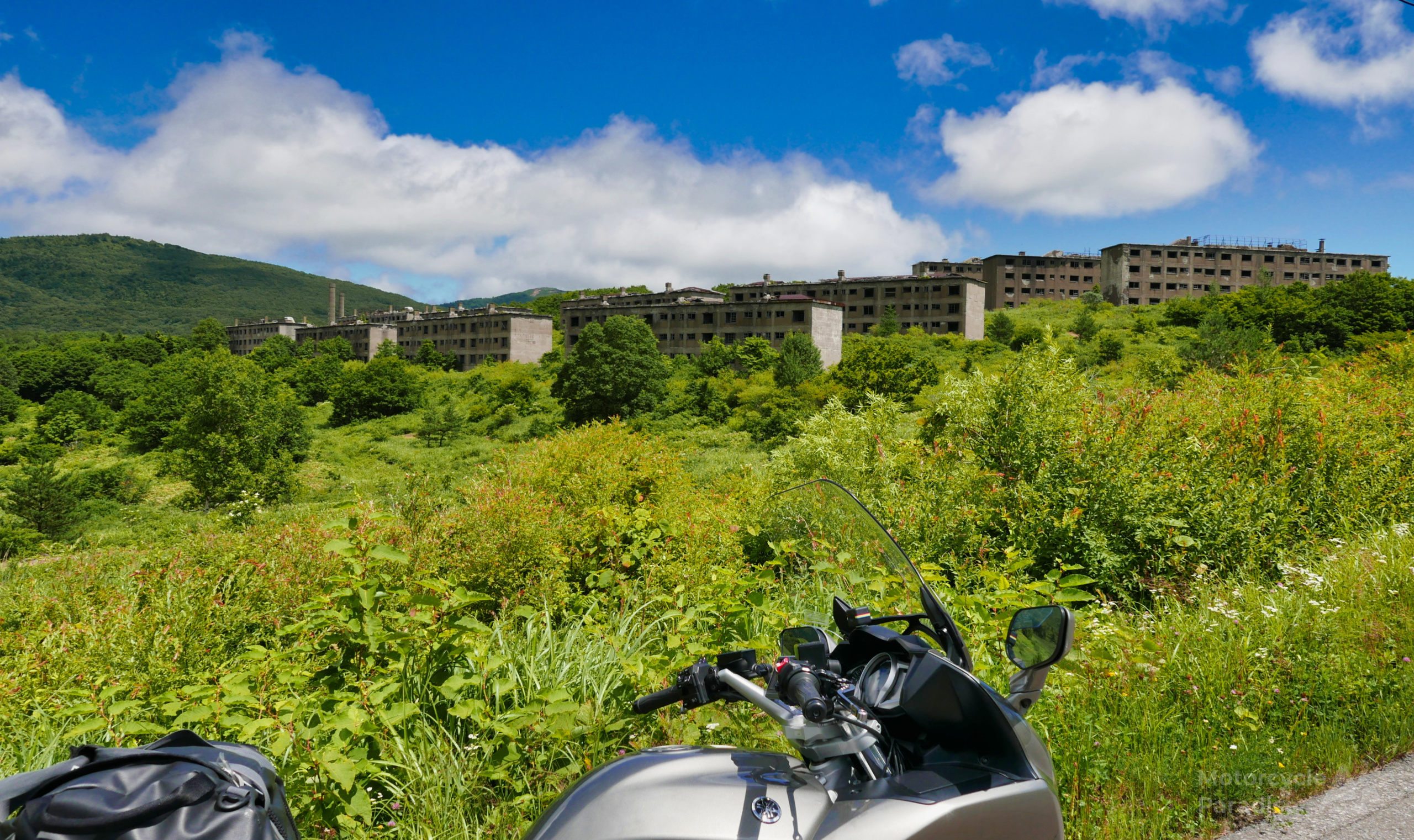 Built originally to house families for a underground mine and then left to decay when the mine ran out of minerals. There are millions of abandoned buildings in Japan (literally over 8 million and growing due to falling population) and most are simply urban decay but this was really striking like the abandoned town on the mining island featured in that James Bond movie.
You could still see there had been a small lake/pond in front of the buildings and they would have had a lovely view of the mountain but no doubt life would have been hard and the conditions harsh in winter.
Mt Hachimantai is a superb ride with outstanding views.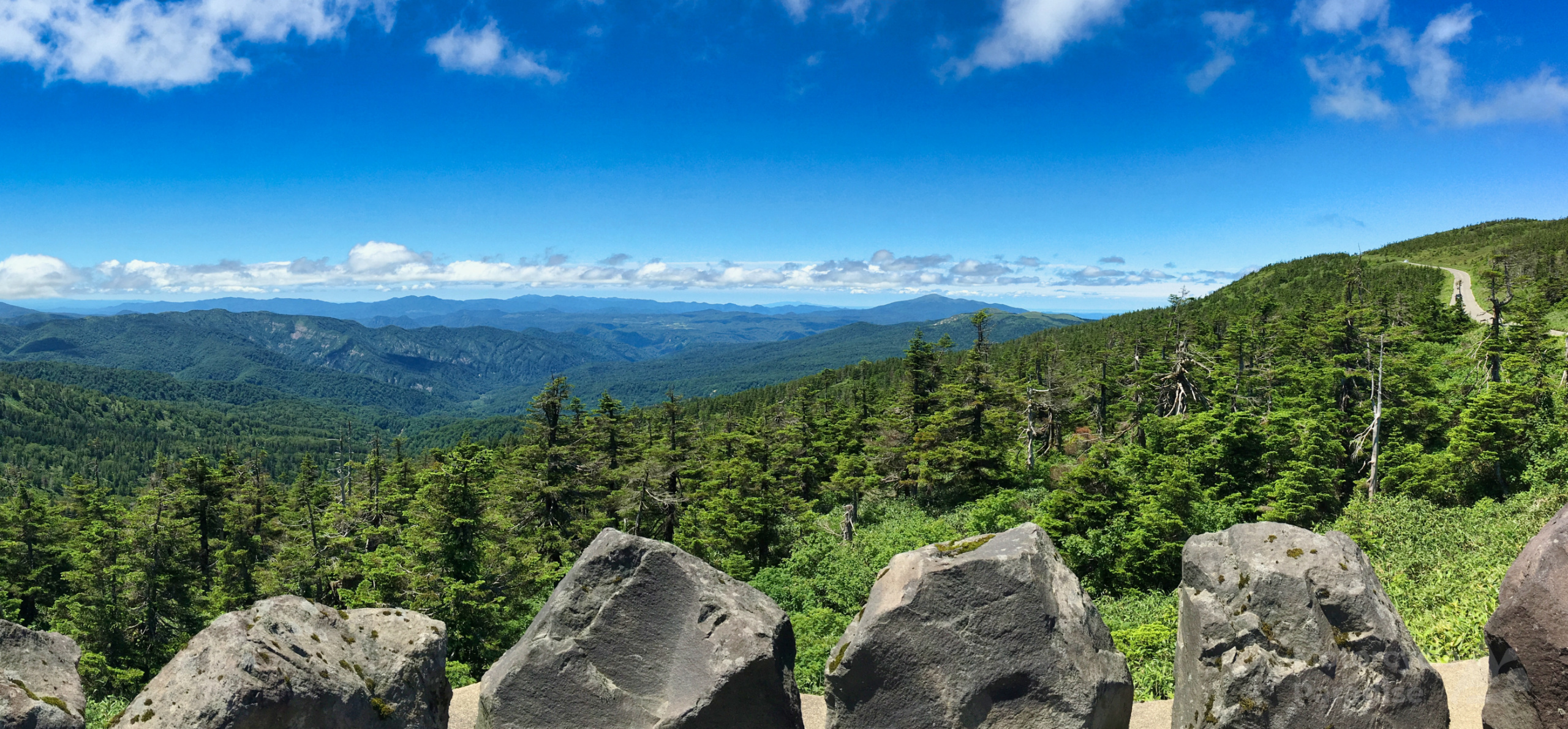 Snow sheds are quite photogenic.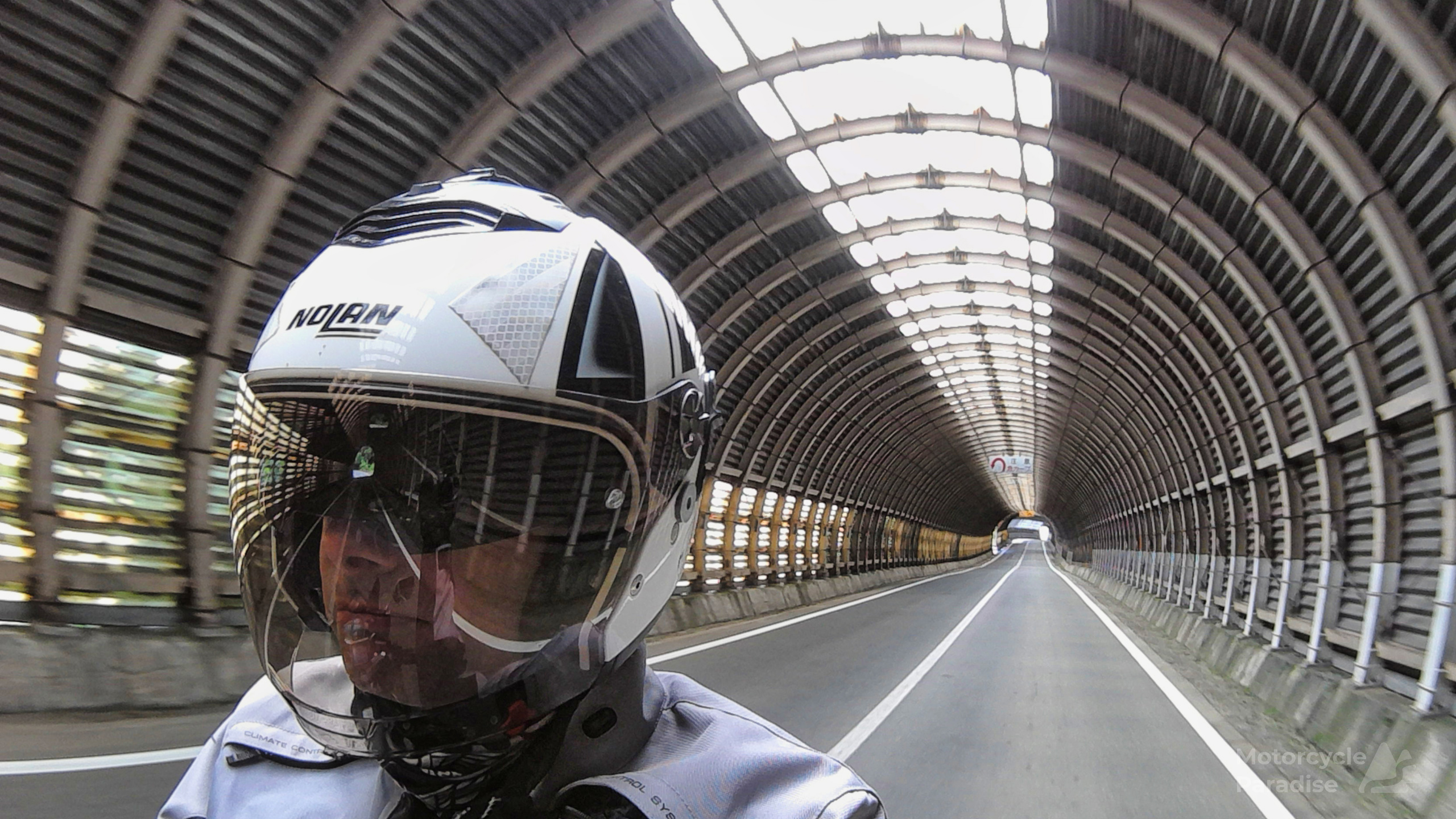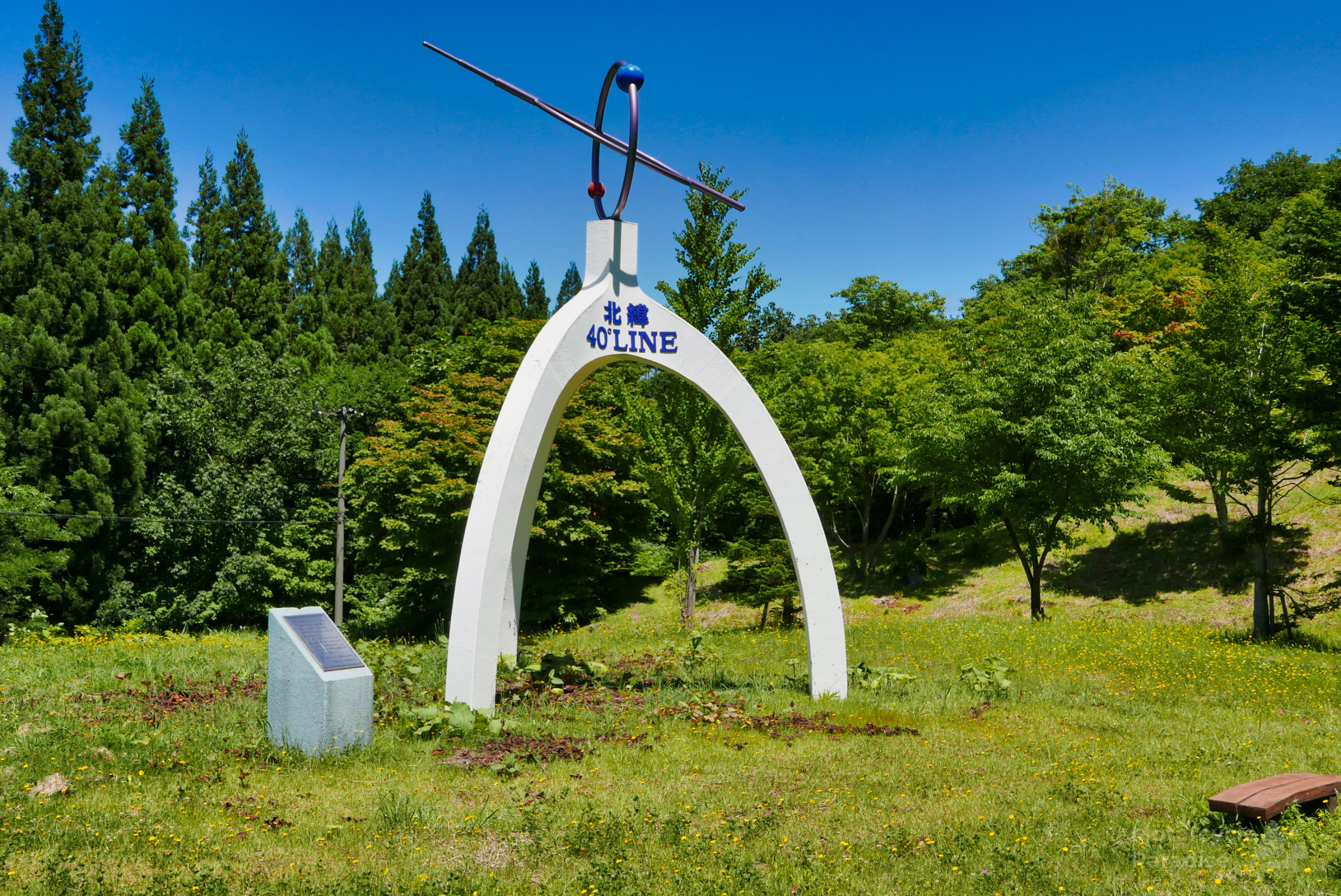 Nice spot for lunch in the cooler mountain air.
I ride the lovely Jukai line road to Lake Towada but clouds rolled in and the temperature fell away by the time I got to the northern side.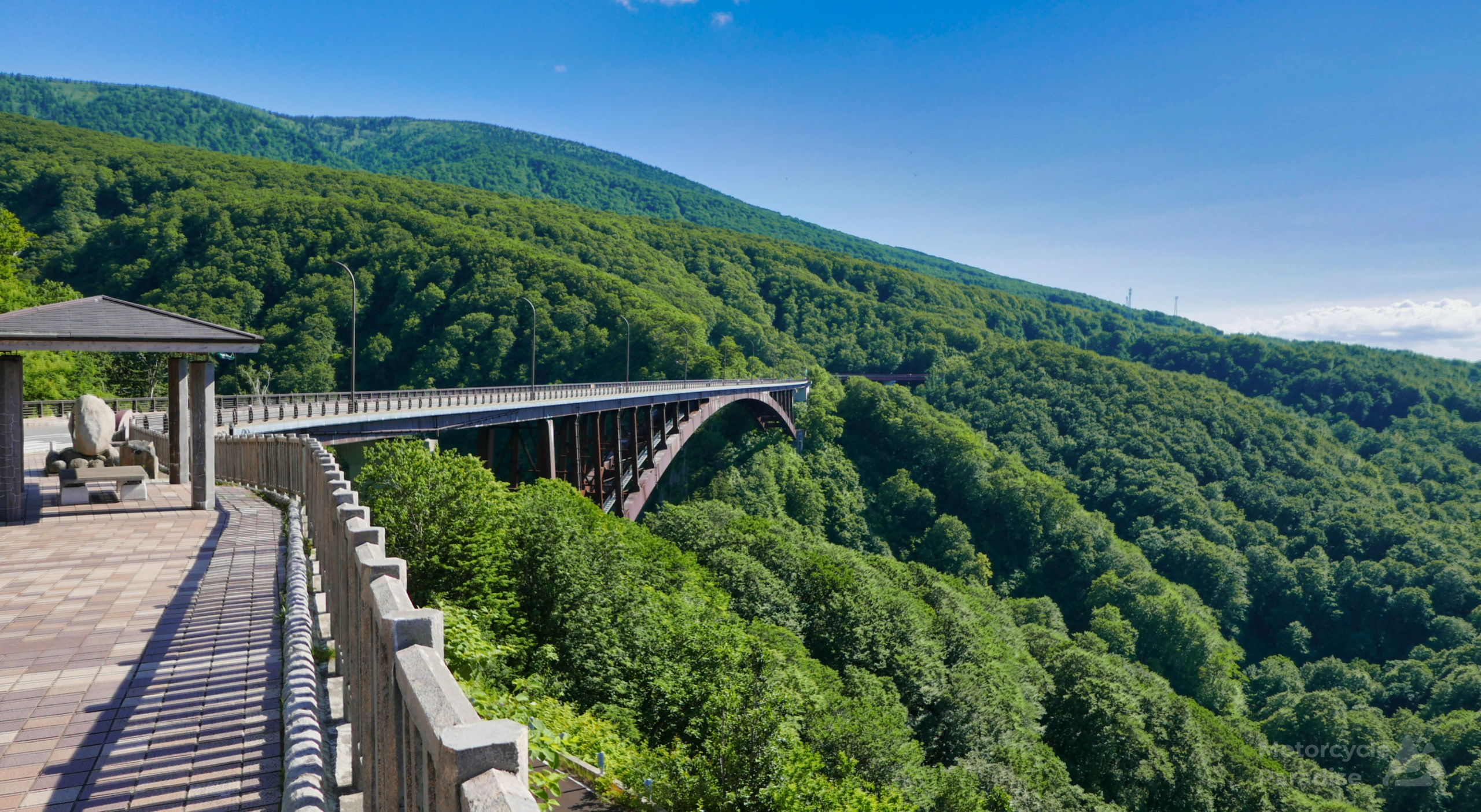 Then riding north in the gorges of the Hakkoda mountain the mist clears and the temperature jumps back up to 30 degrees. The temperature today has swung wildly back and forth between 30 to 17. I stopped for a ice cream and a rest.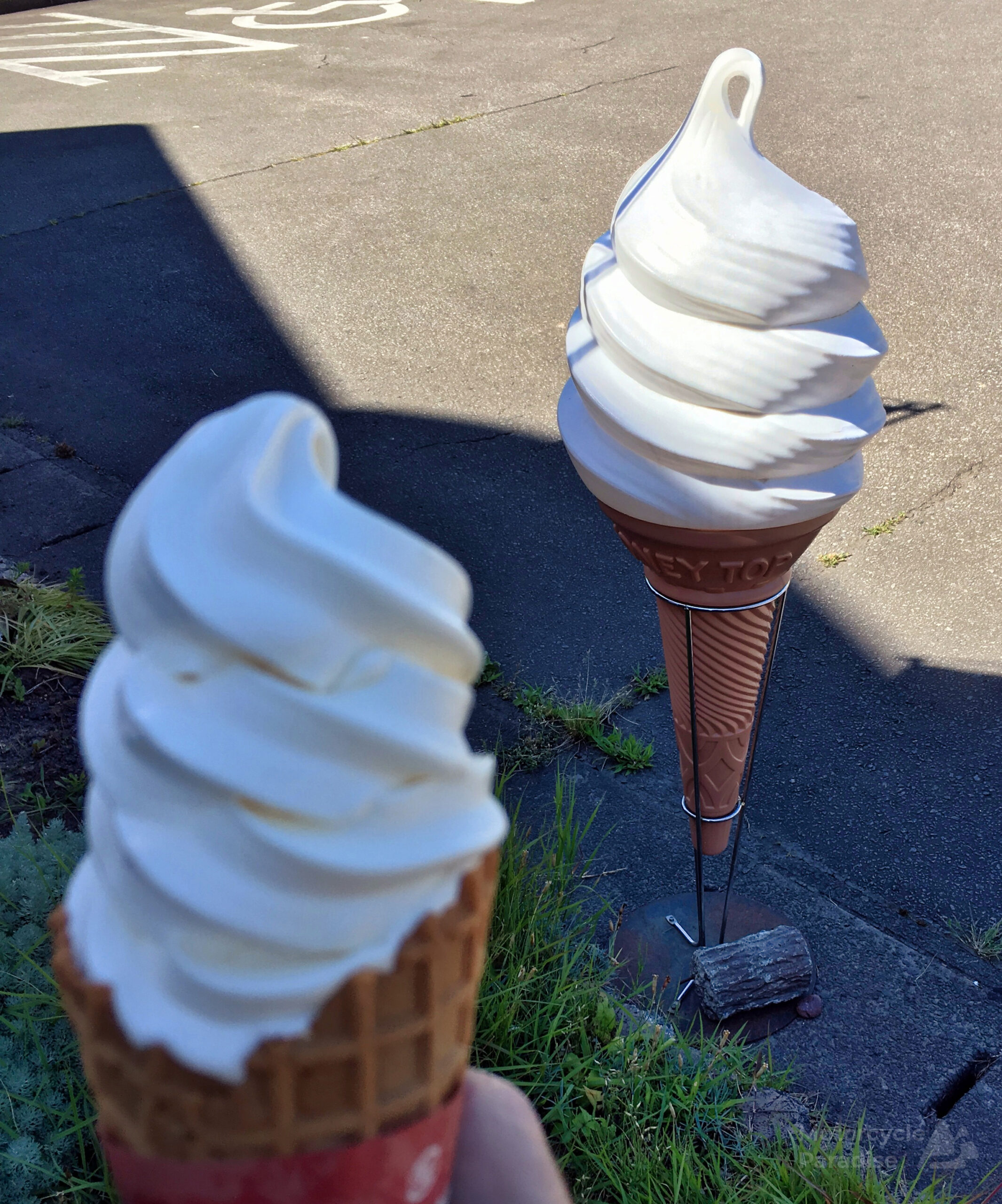 Arrive Aomori feeling mighty fine. Don't need no chemicals when you ride a motorcycle.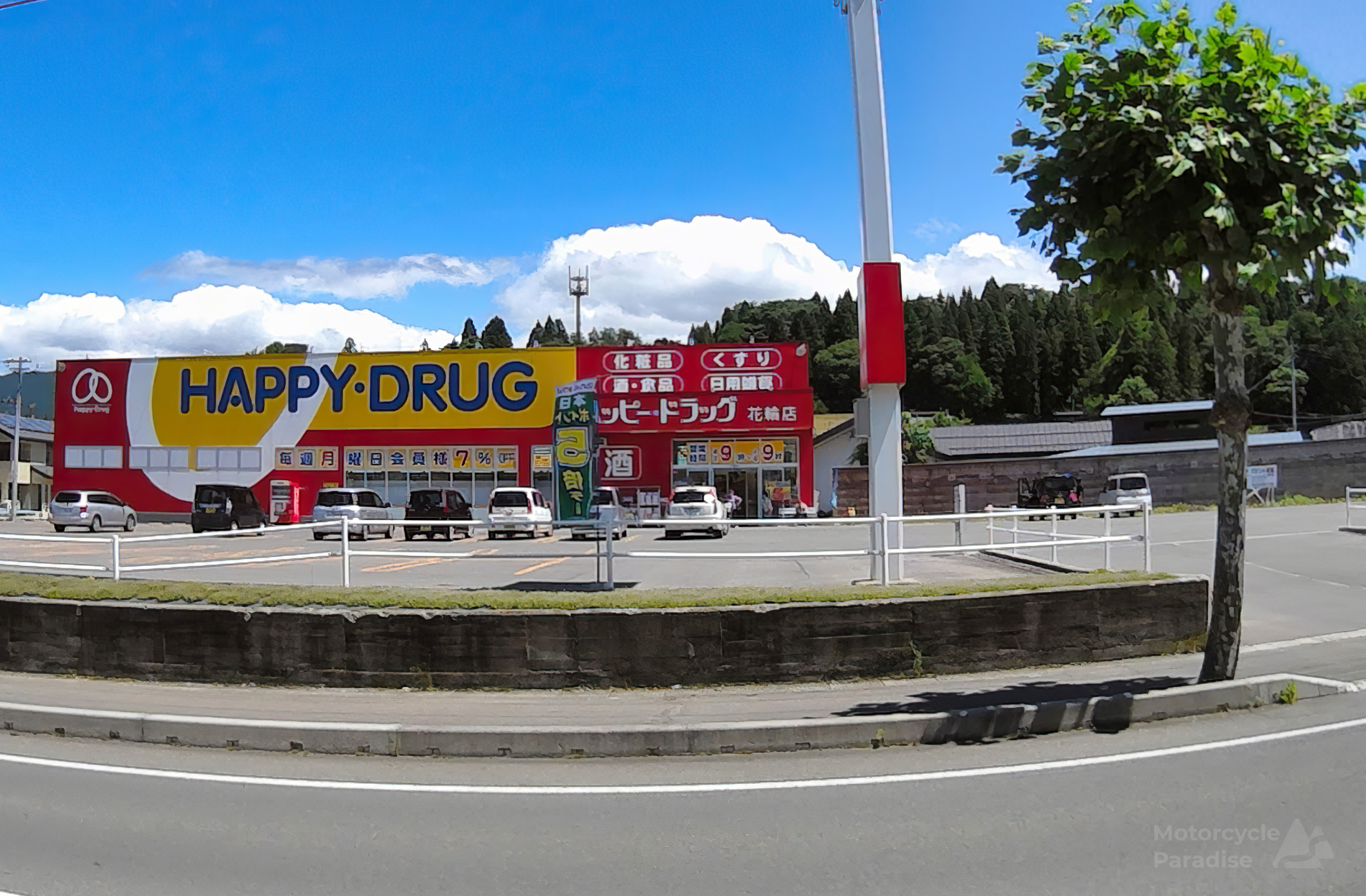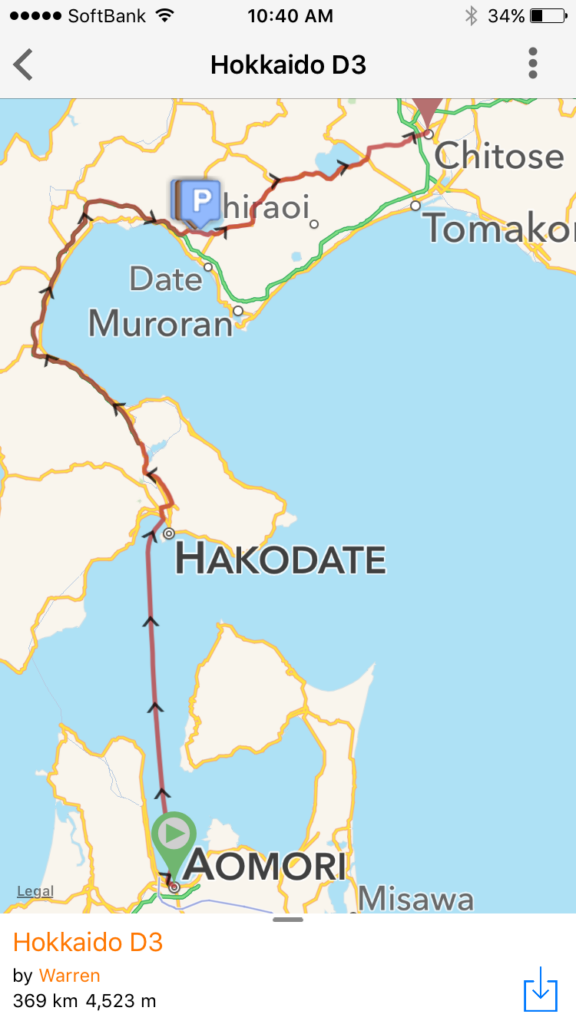 Next morning it was time to catch the ferry. I had booked online and printed out a q-code thing that I scanned at the automatic gate and after checking my boarding pass I was sent up the ramp into the boat. Such a smooth process.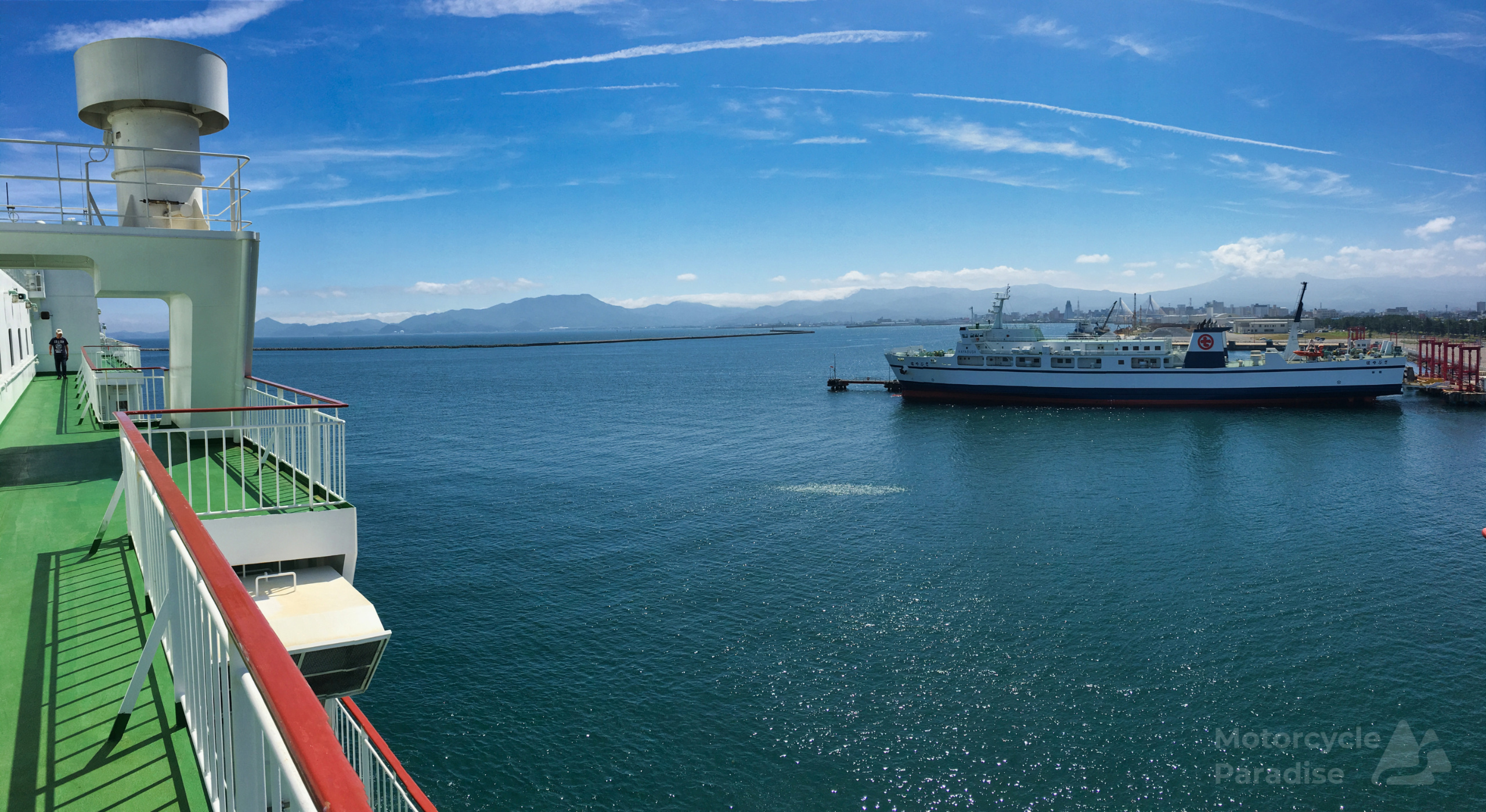 The ferry is large with various types of accommodation. A standard ticket lets you access the tatami mat type rooms where you can lie down and relax. I took a nap then went looking for something to eat about noon. There is no cafeteria onboard which seems surprising. There are a few vending machines with drinks and cup noodles. Best to get something from convenience store in advance.
Having left on a fine and hot morning I was a little disappointed to arrive in light rain and gloomy conditions but things improved by lake Toya.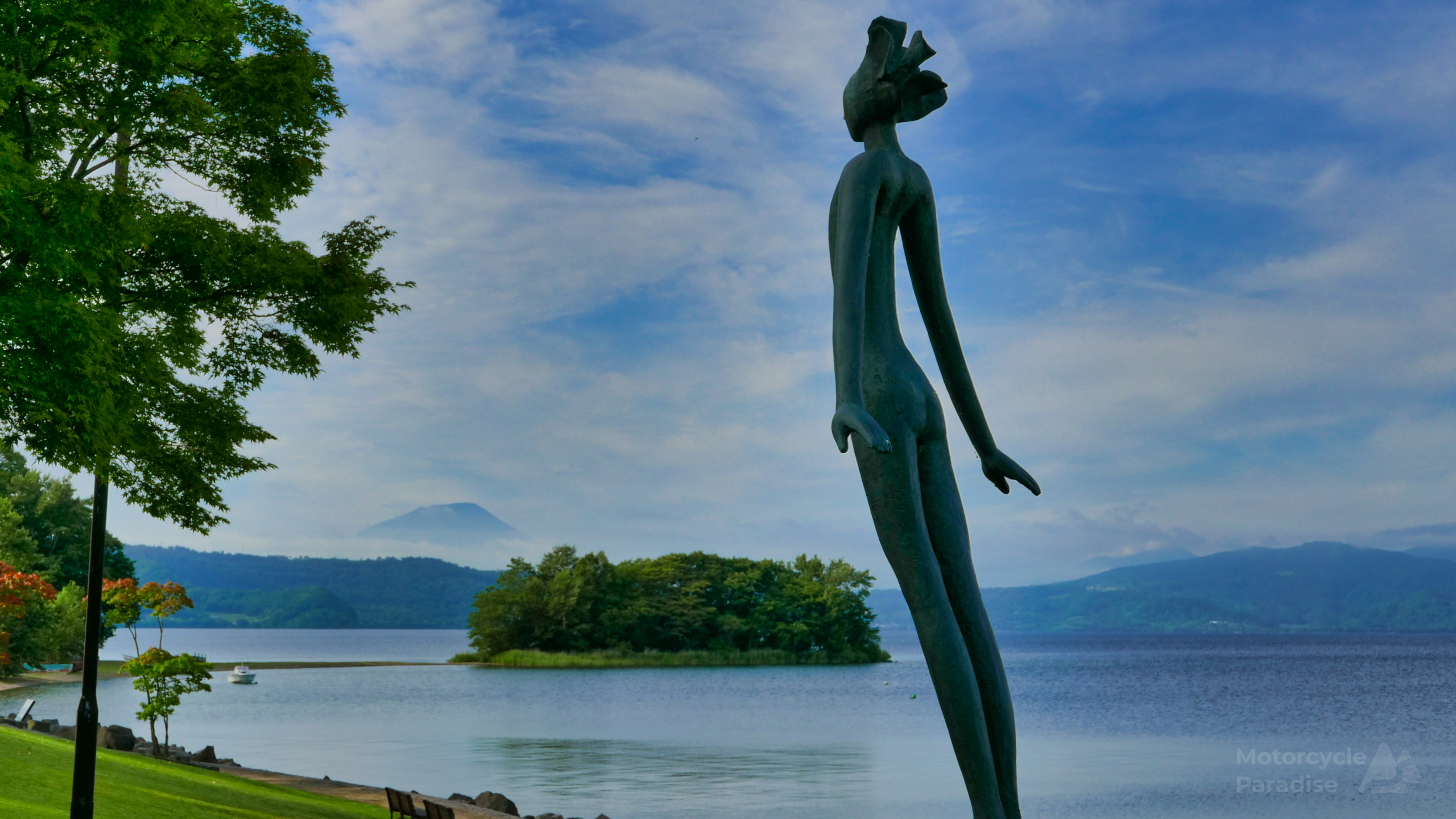 I wrote about the Japanese family restaurants in my Everything about motorcycling in Japan article and this is the sort of thing you will find, a grill with soup, salad and rice bar for about $10-$12. Beer is extra but iced water is always complimentary.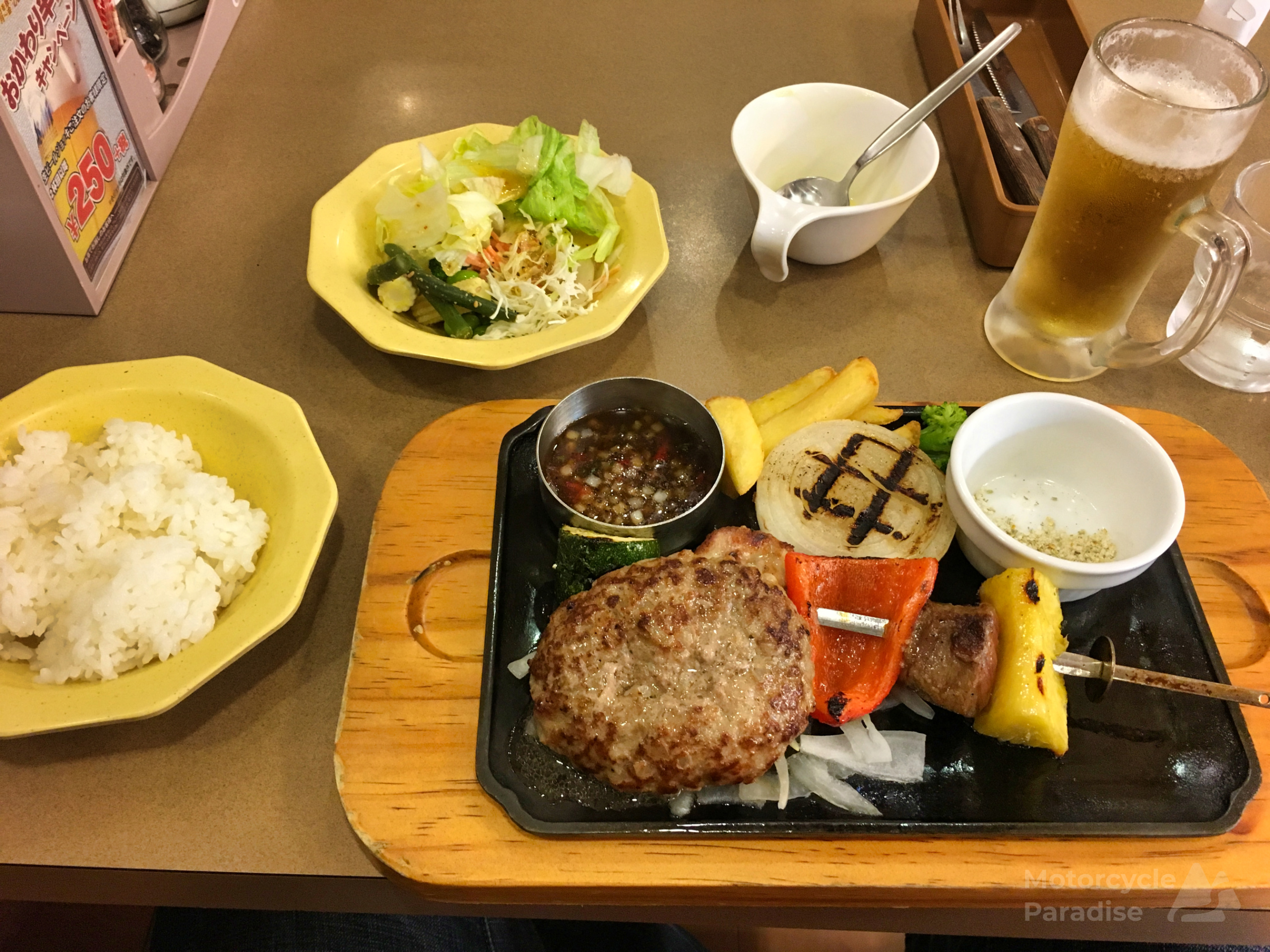 Next morning I set off to explore the Furano region which is one of the most popular places in Hokkaido, known for its scenery and lavender farms.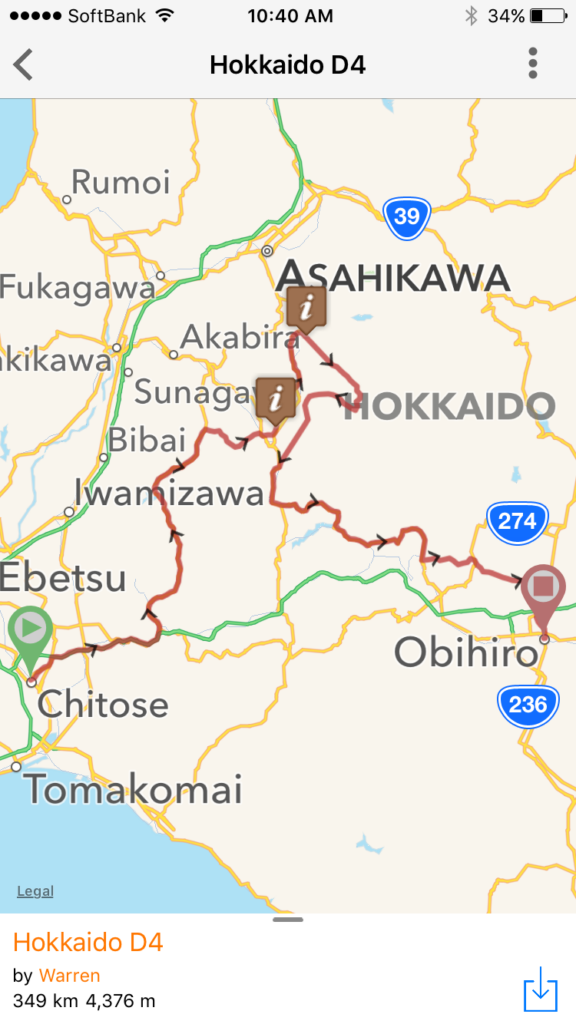 Riding nice back roads I came across this historic rail display. The carriages are open and inside there were valuable historic items just sitting on the table – nobody is manning it.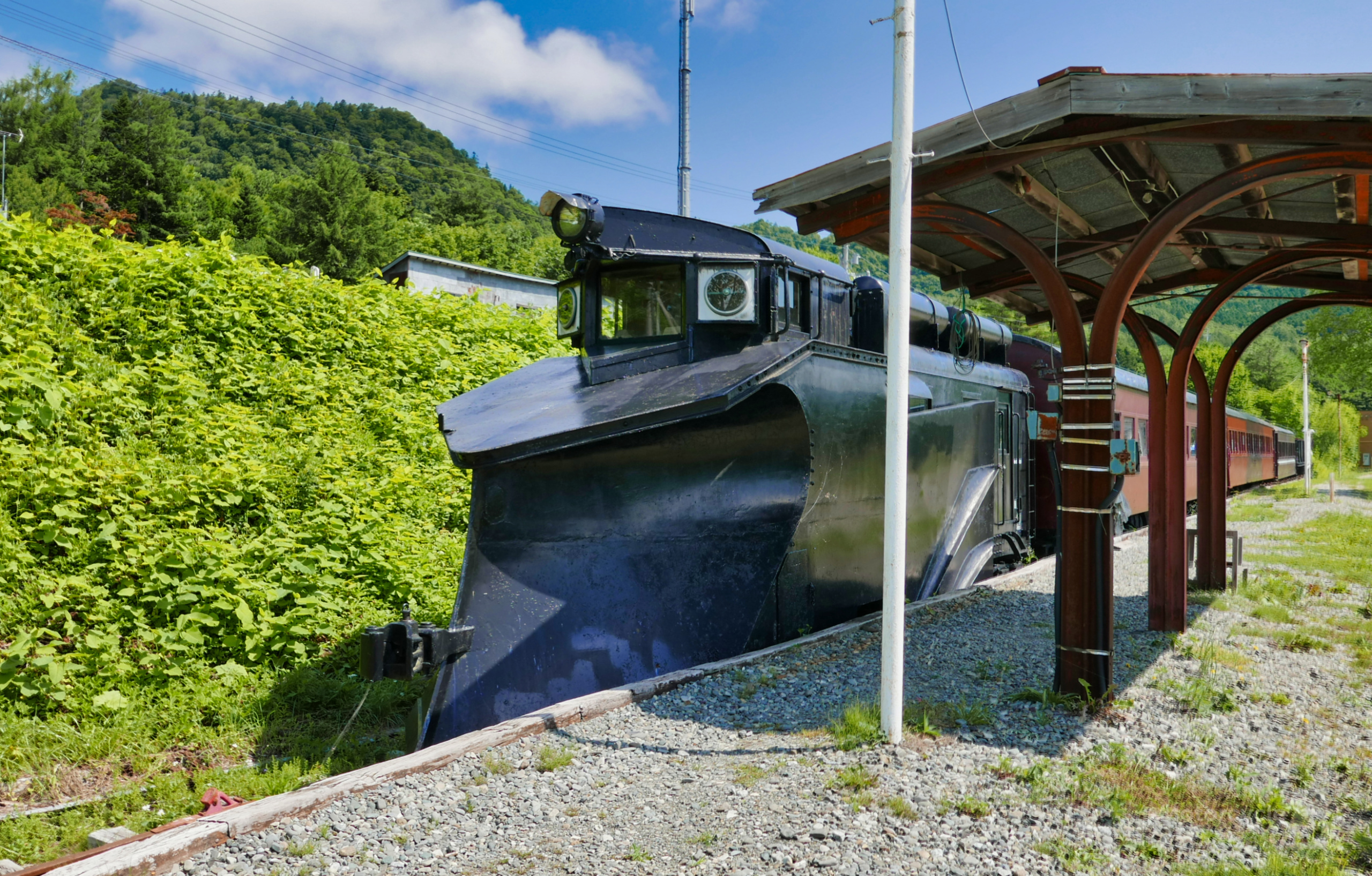 Can you imagine this elsewhere, in Australia all the items and furniture would have been stolen, interior vandalized.
Next up I ride route 452 which is up there with the best roads in Japan. A beautiful set of curves.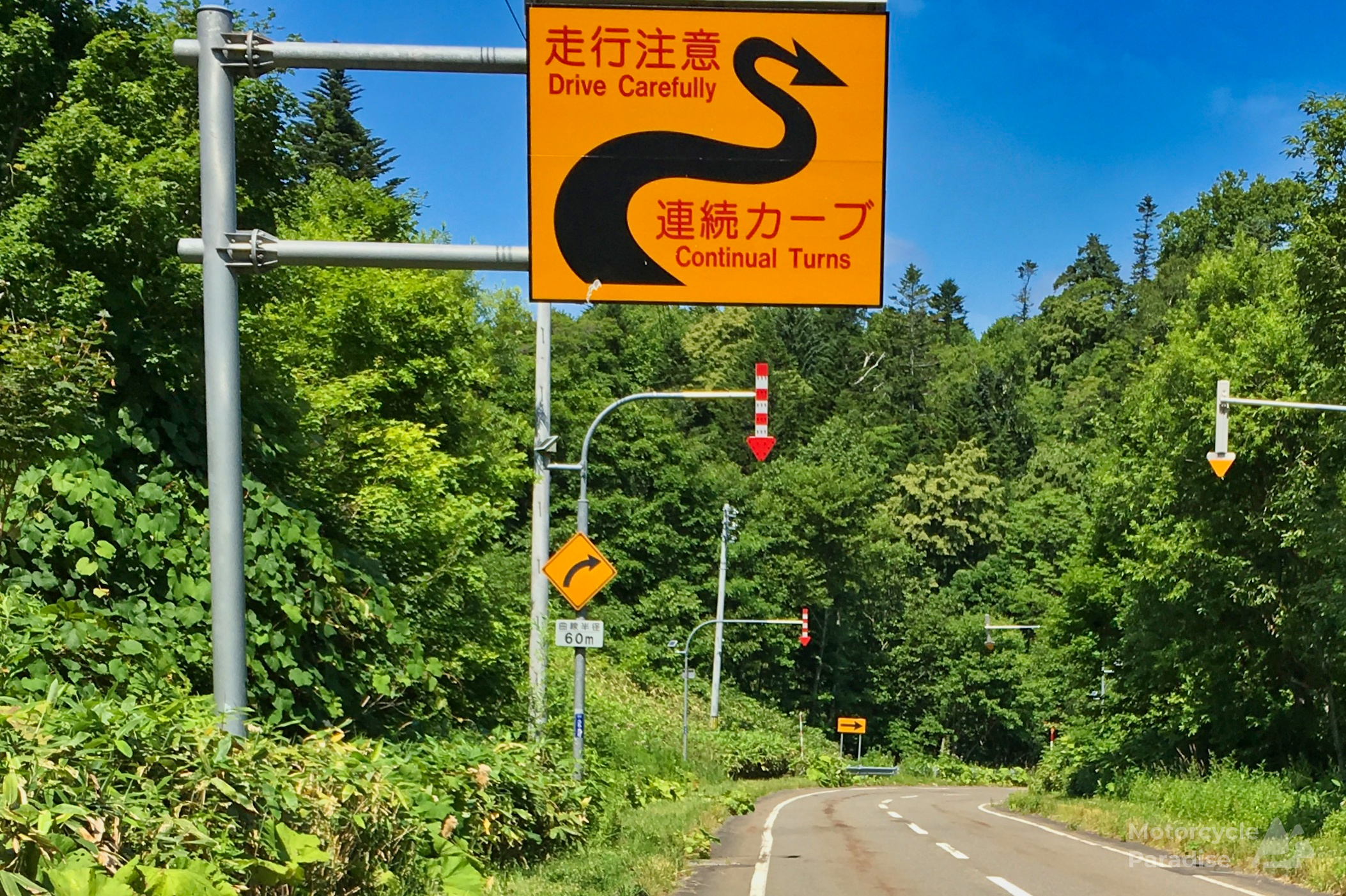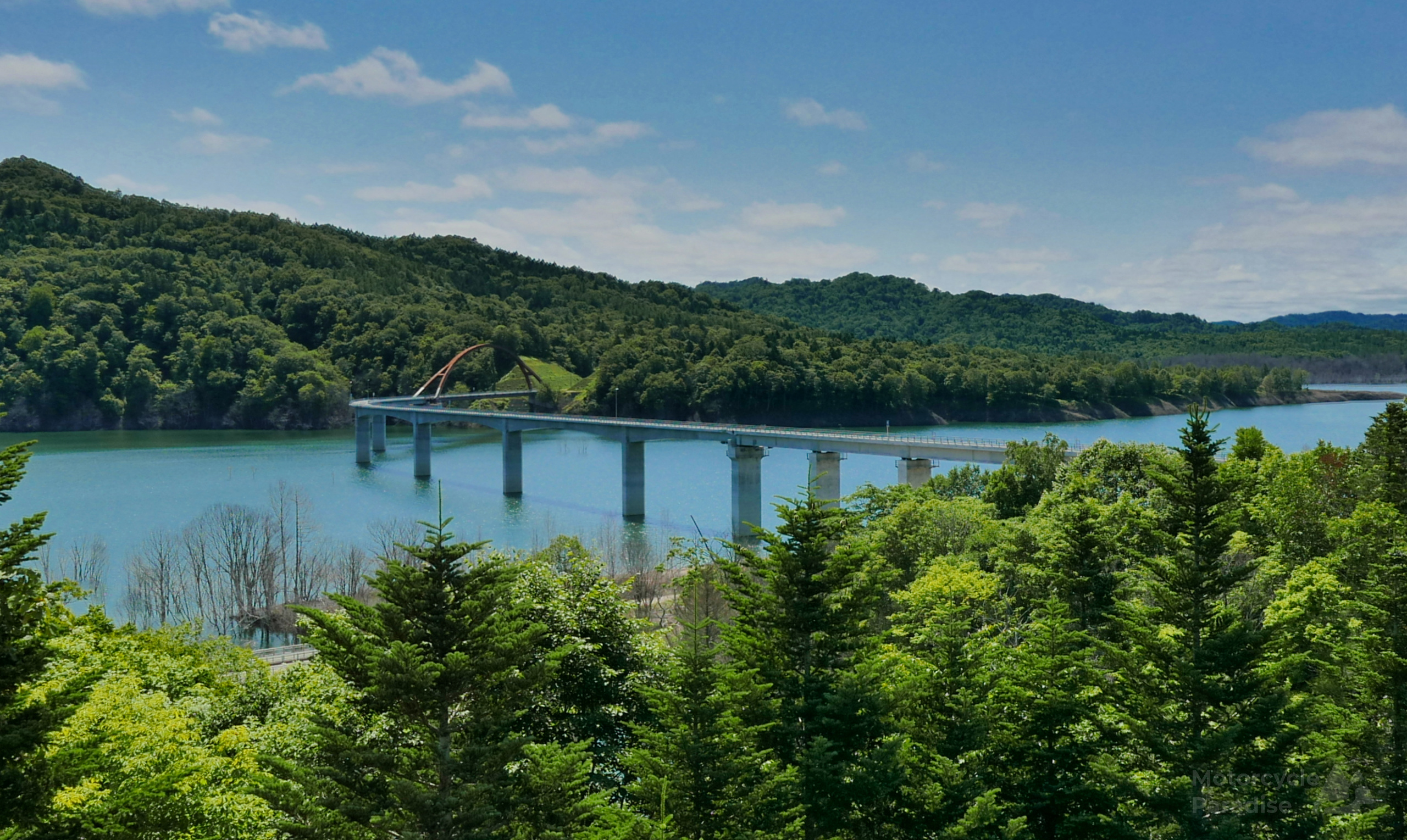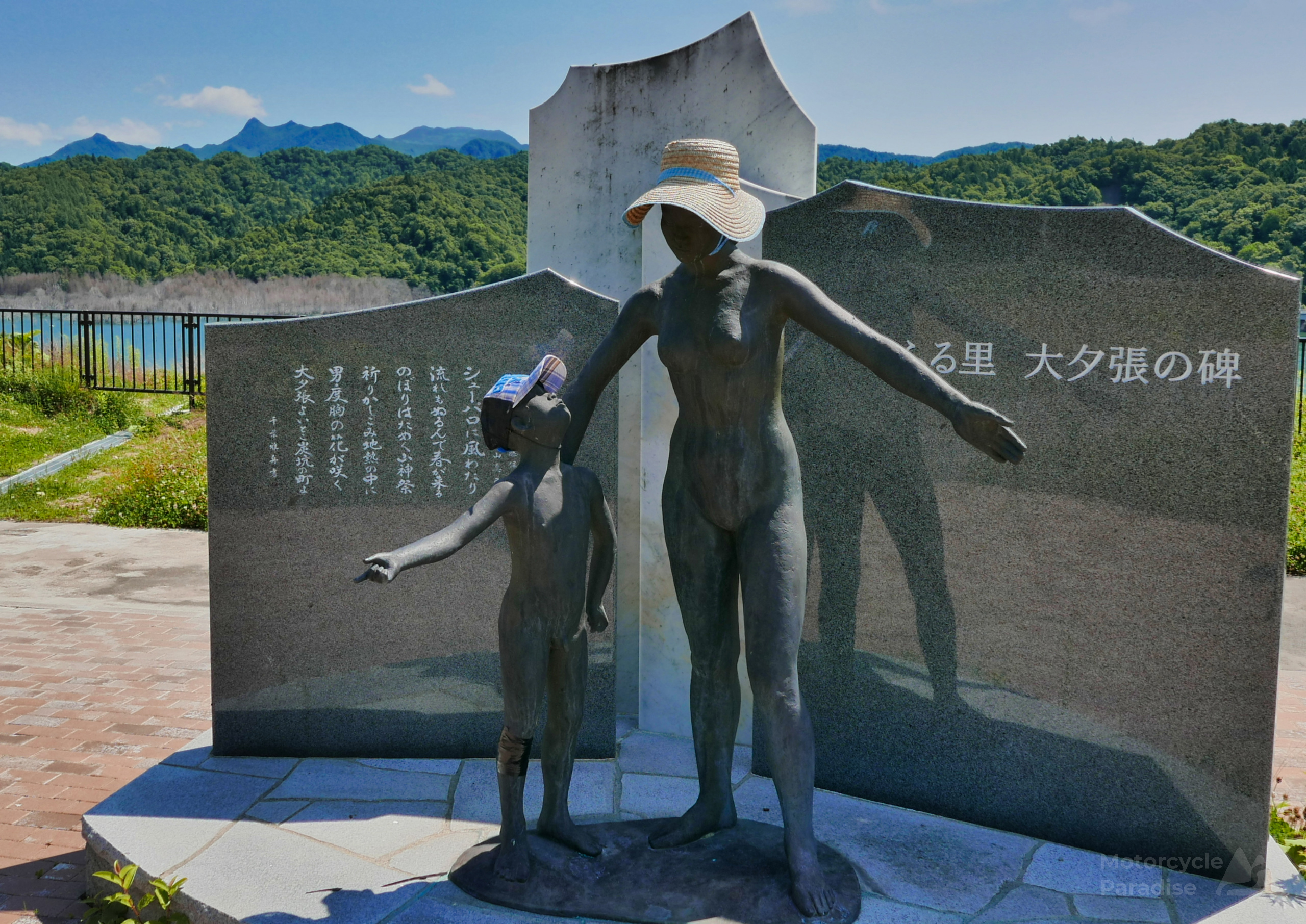 Traffic in Hokkaido, even more than elsewhere, ignores the Japanese 50kph national speed limit. With open land and wide straight roads at times I felt like I was in another country.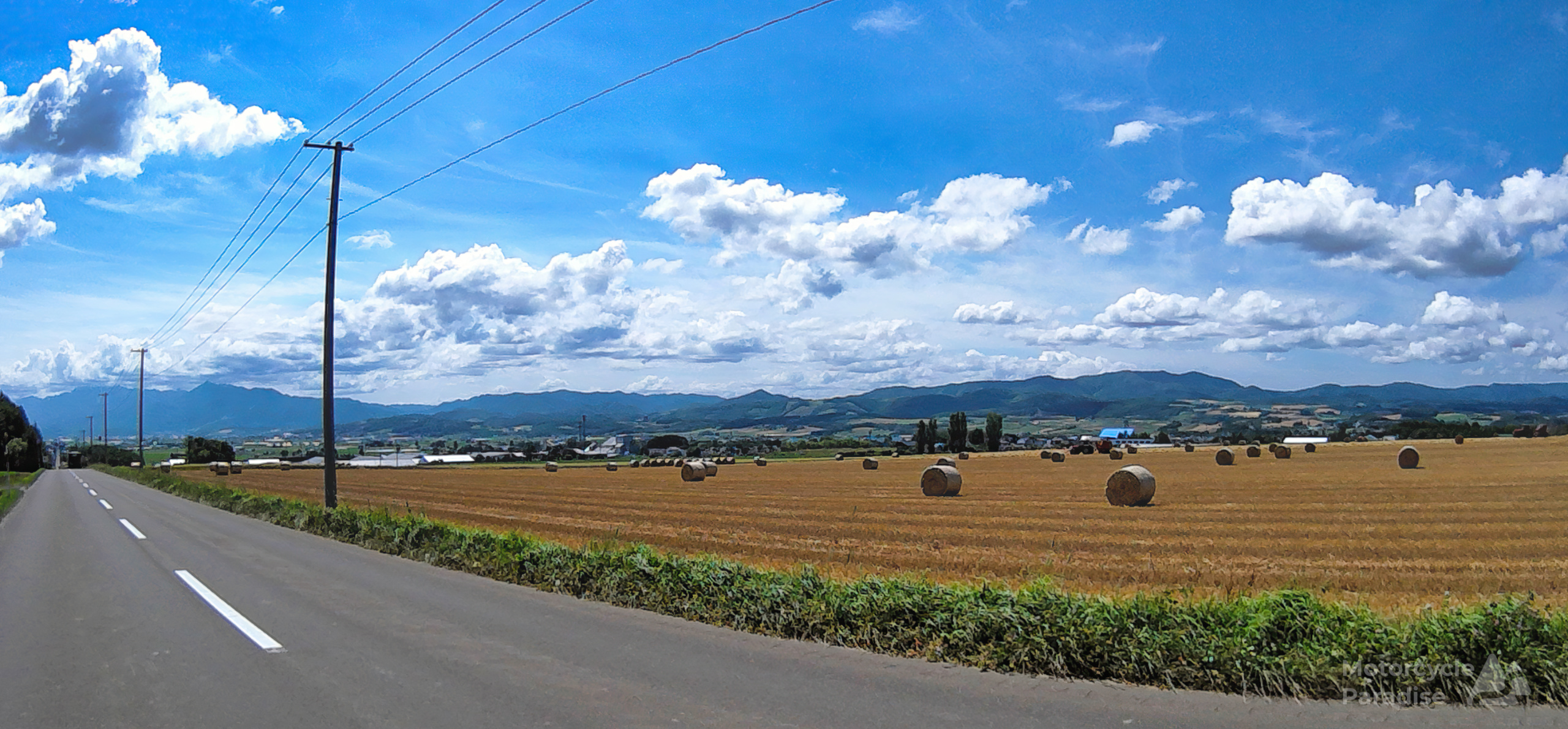 Some nice riding at Mt Tokachi. Sorry about the power lines (and low res photos)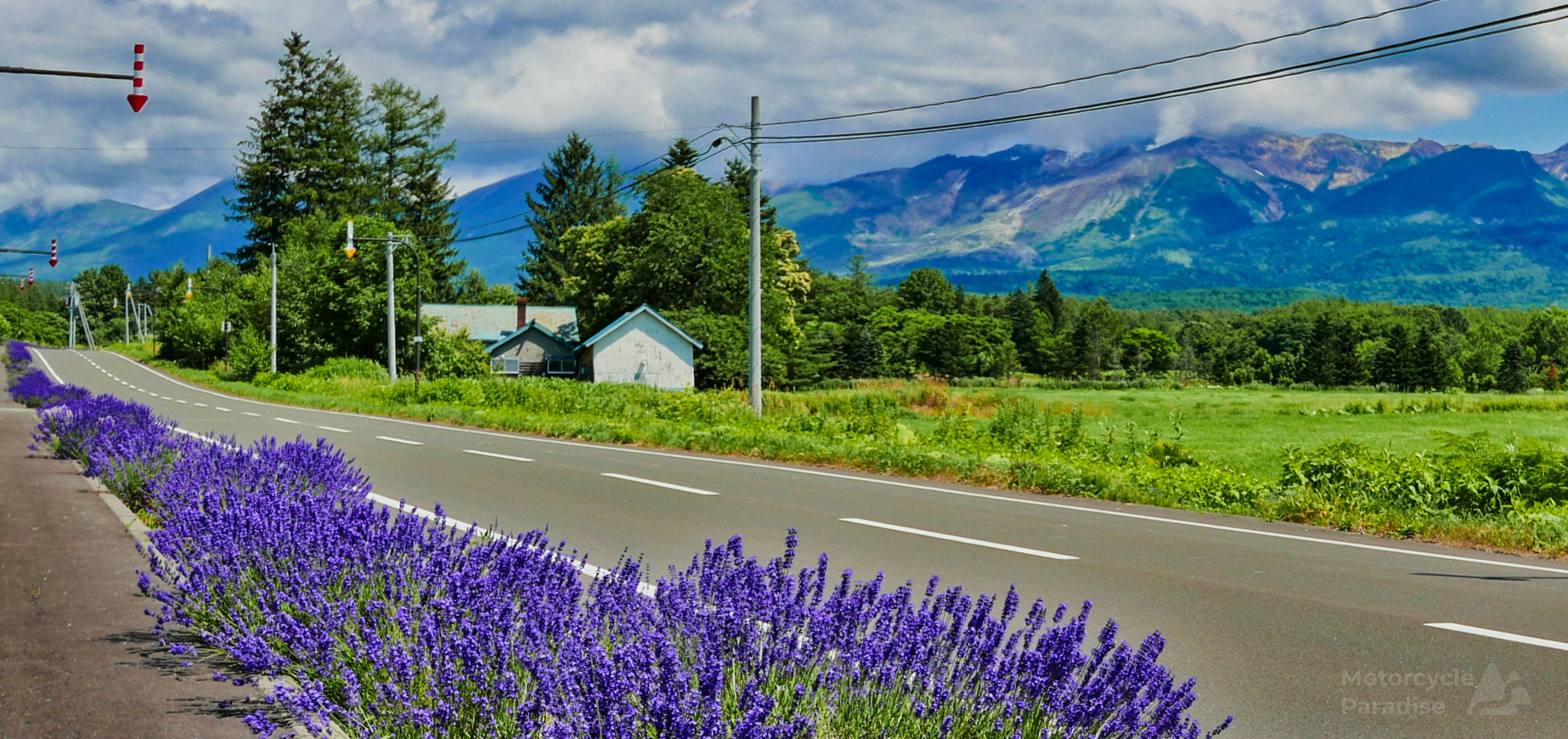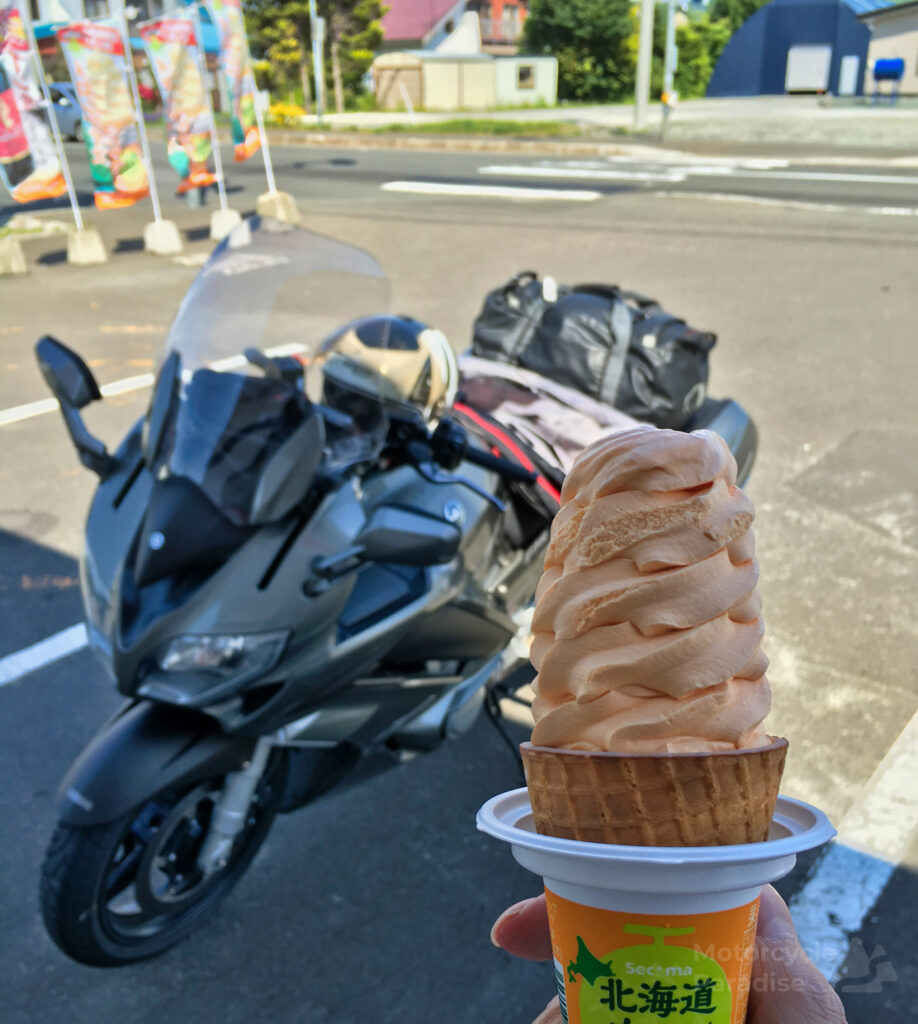 Rather warm afternoon invited me to again indulge in an ice cream, then oddly over the next range the temperature plummeted as I rode into light rain, but over all a great day.
Day five the warm temperature of yesterday is just a memory and things have deteriorated into widespread showers.
The Bridgestone BT-023 GT tyres he bike is wearing are working well in the wet which is surprising as last set of these were not as good. I got the previous set on sale and I think they might have been old stock.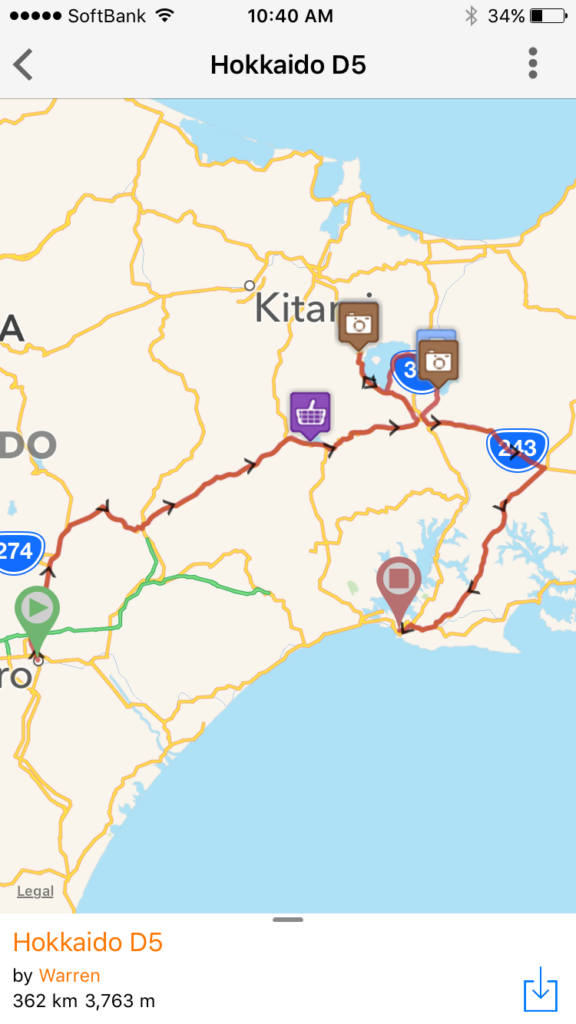 I made it to Lake Kussharo during a small break in the clouds to have a fun and dry ride up the range and a semi clear view despite the grey sky. It was blowing a gale from the lookout and icy cold despite being summer.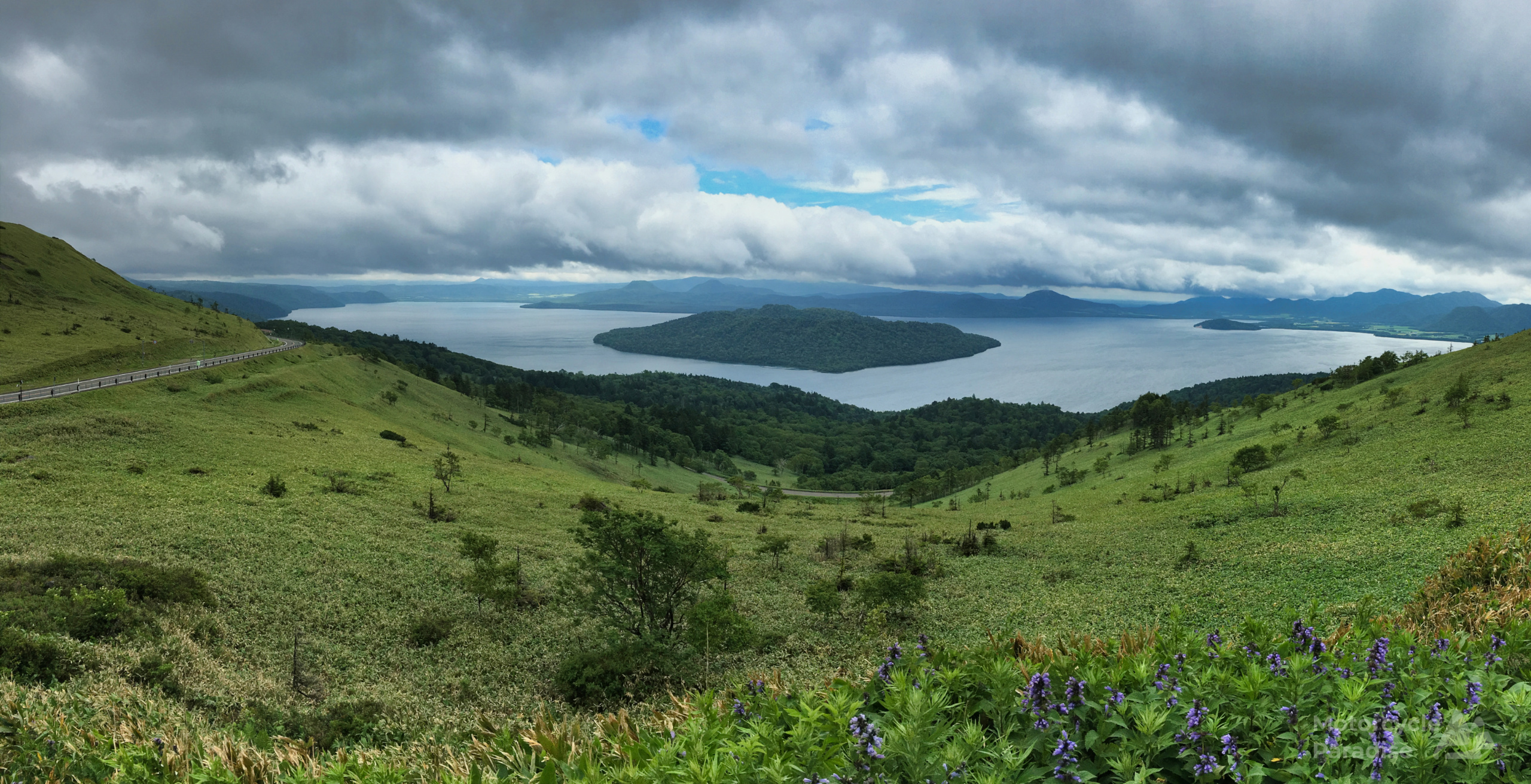 Looking ahead I see a patch of blue sky so I high tailed it down and over to what is one of the most famous view points in Hokkaido, Lake Mashu and whilst a bit overcast I scored a break in weather.

A dry but gloomy descent as clouds rolled back in then some drizzle returned but it was no bother for the ride into Kushiro which featured lush and green fields like Ireland.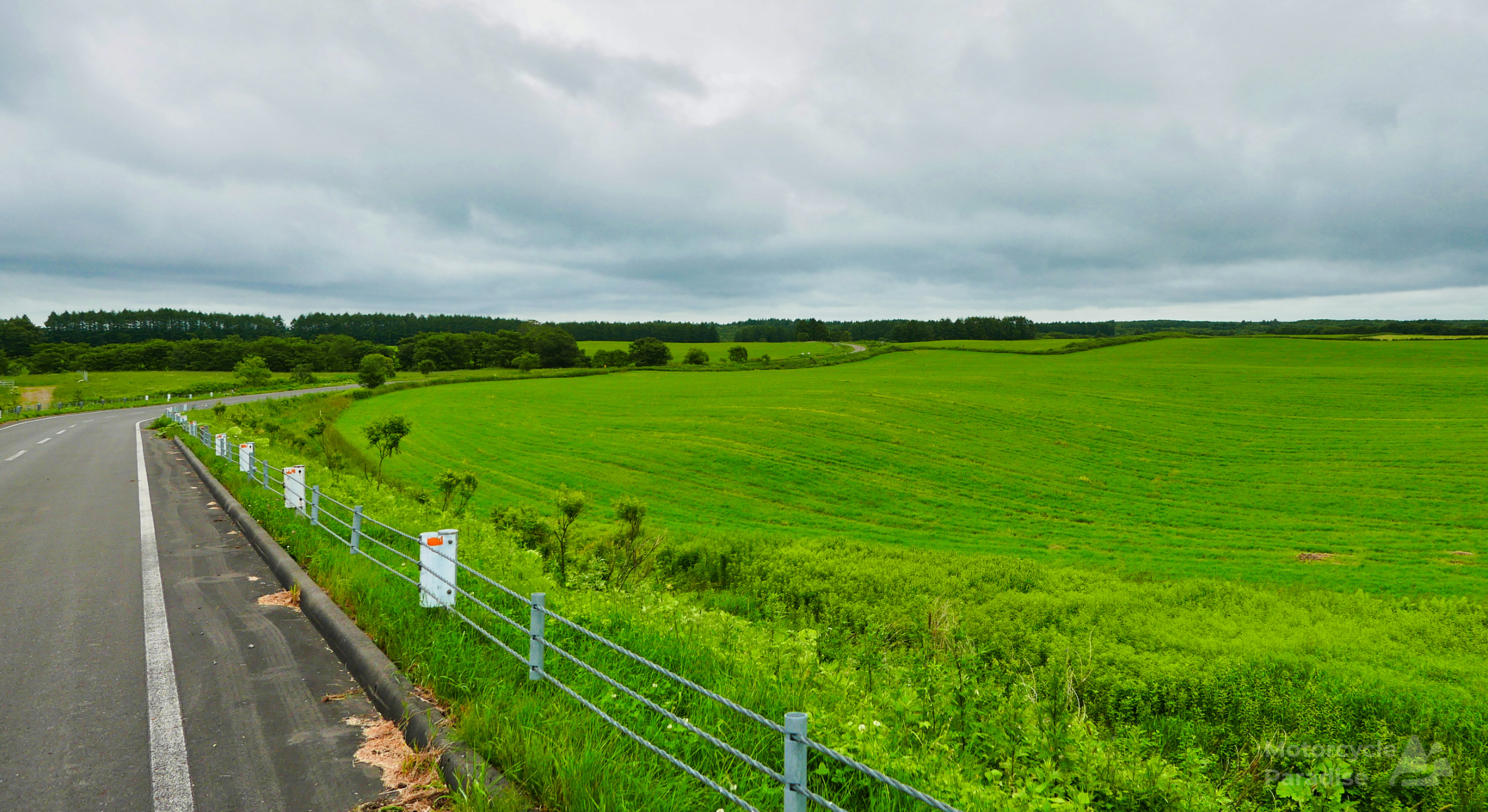 Strange town Kushiro, the whole downtown seemed to be abandoned except for the biggest red light district I have seen in Japan. Every town here has a hostess bar zone where Japanese business men go drinking but foreigners are banned. In Kushiro this area ran for about 6 city blocks.
Next day the weather was terrible. Cold with heavy rain and wind. After breakfast I enquired if I could stay another night but fully booked. I contemplated finding a room elsewhere in town as it had many business style chain hotels but having to check out at 10 and wait until 3 to check in is standard in Japan so may as well ride since nowhere to sit and stay dry anyway.
I abandoned my route below and rode direct north via the 391 towards the evenings hotel. By lunch I mercifully rode clear of heavy rain.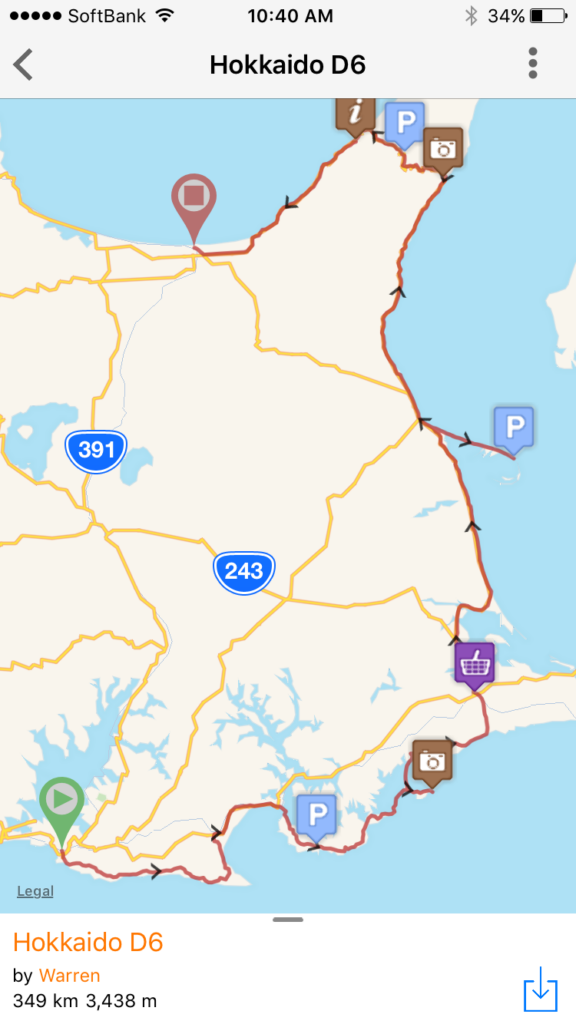 I came across the lovely town Kiyosata with an interesting western looking building that is a Shochu brewery where I stopped for Japanese style curry rice and the rain further eased.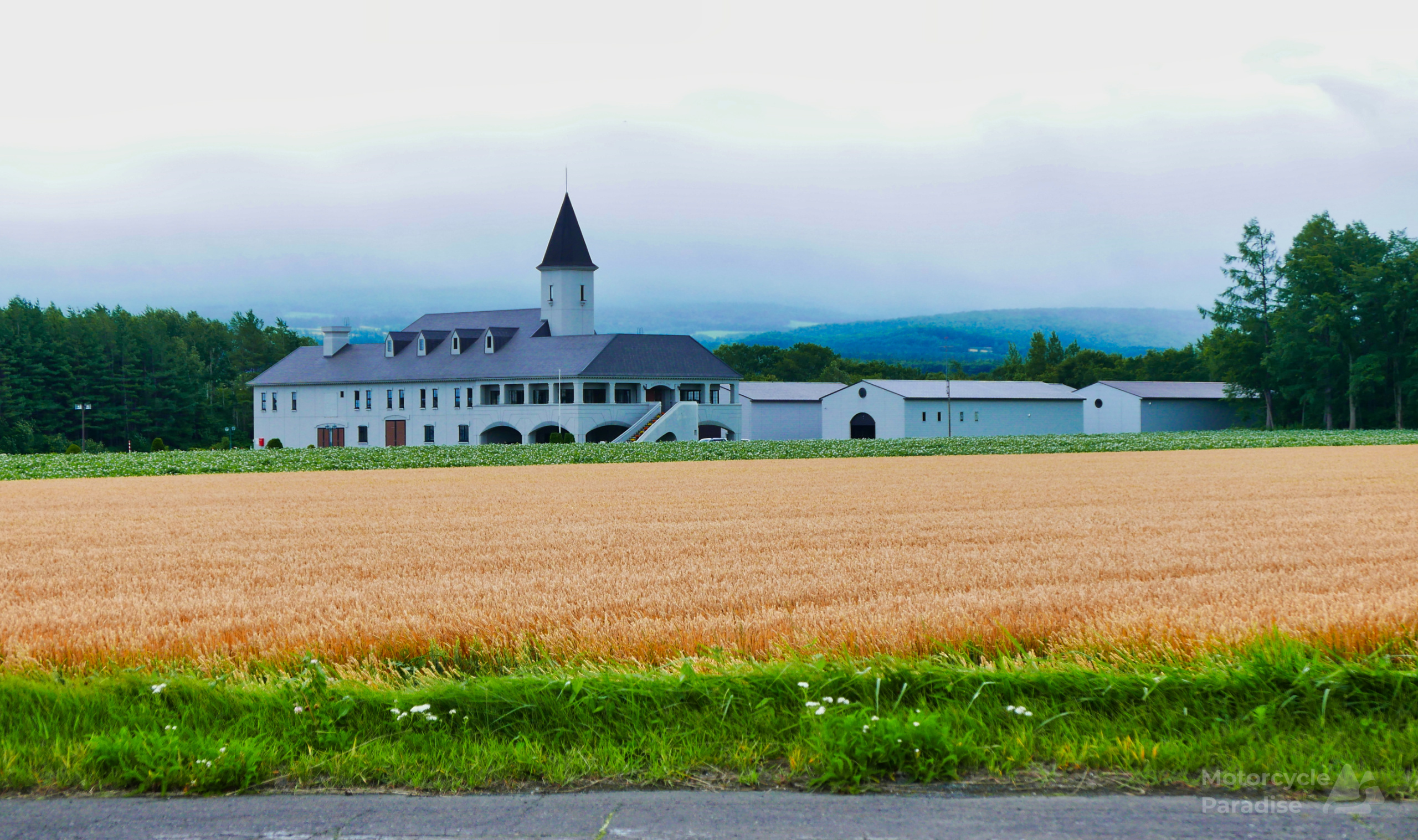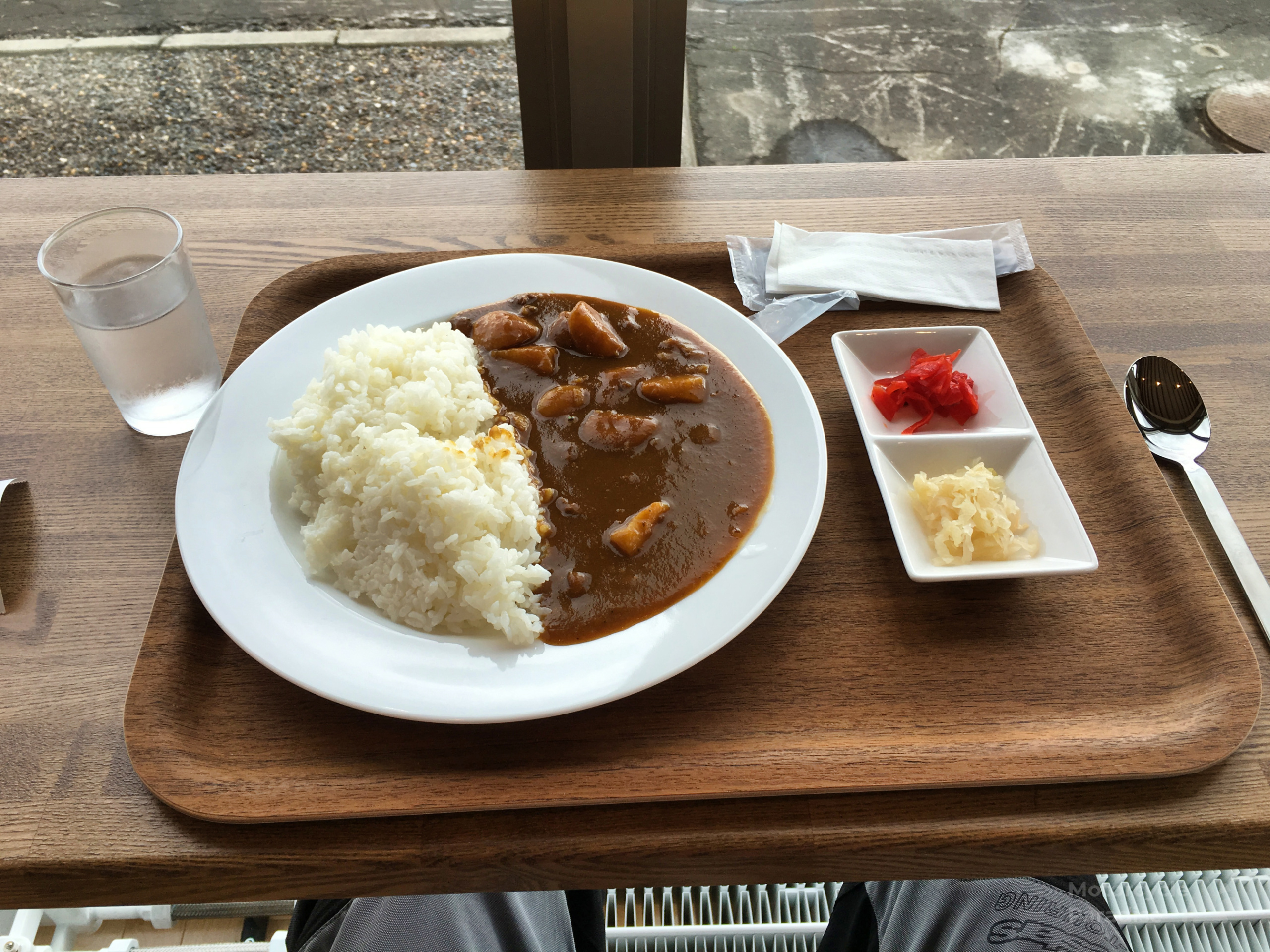 I got to my destination Shari well before I could check in and decided to ride along the coast in reverse of my original route.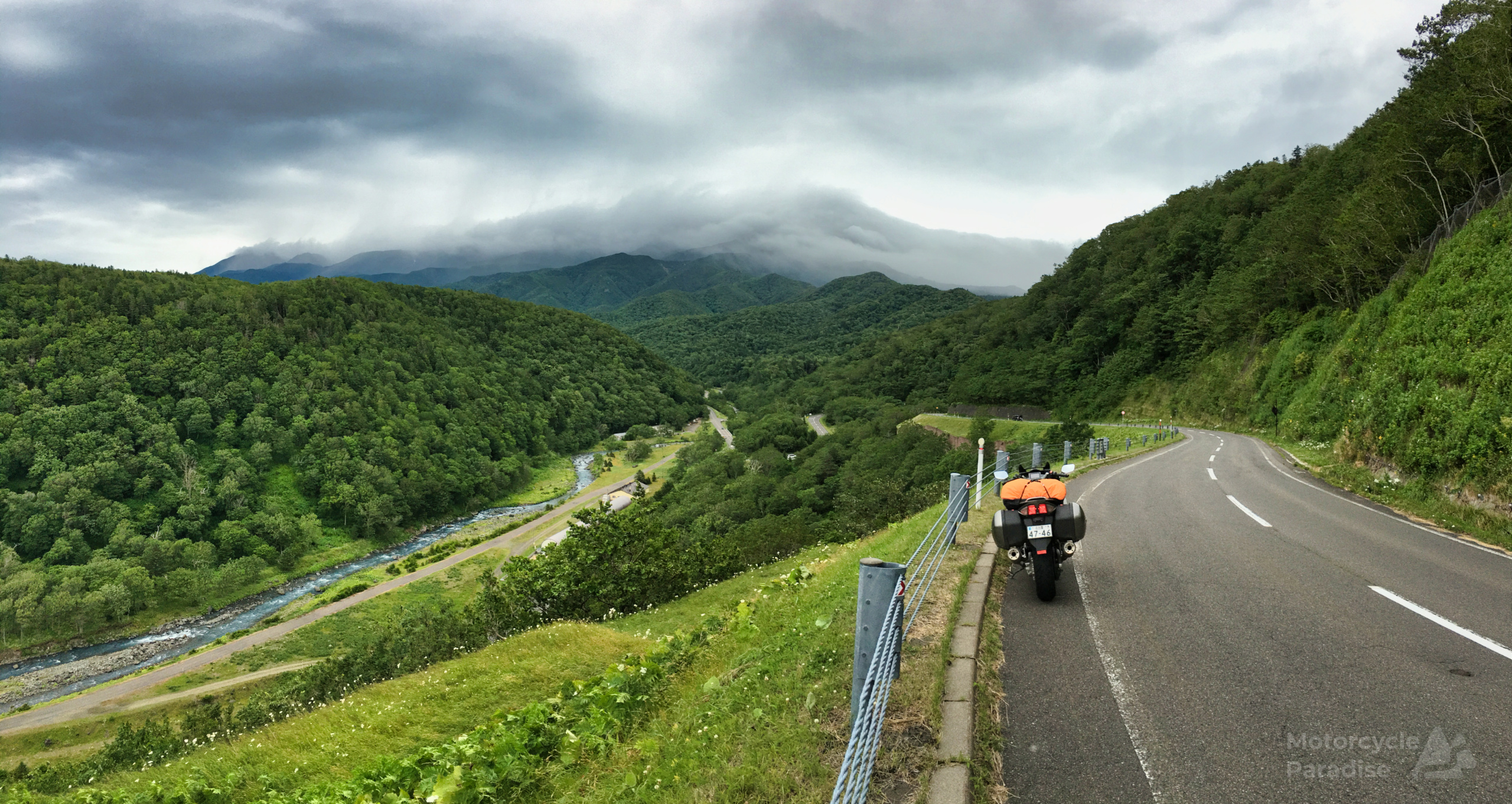 Still wet on the range however scenic riding with plenty of wildlife to be alert for.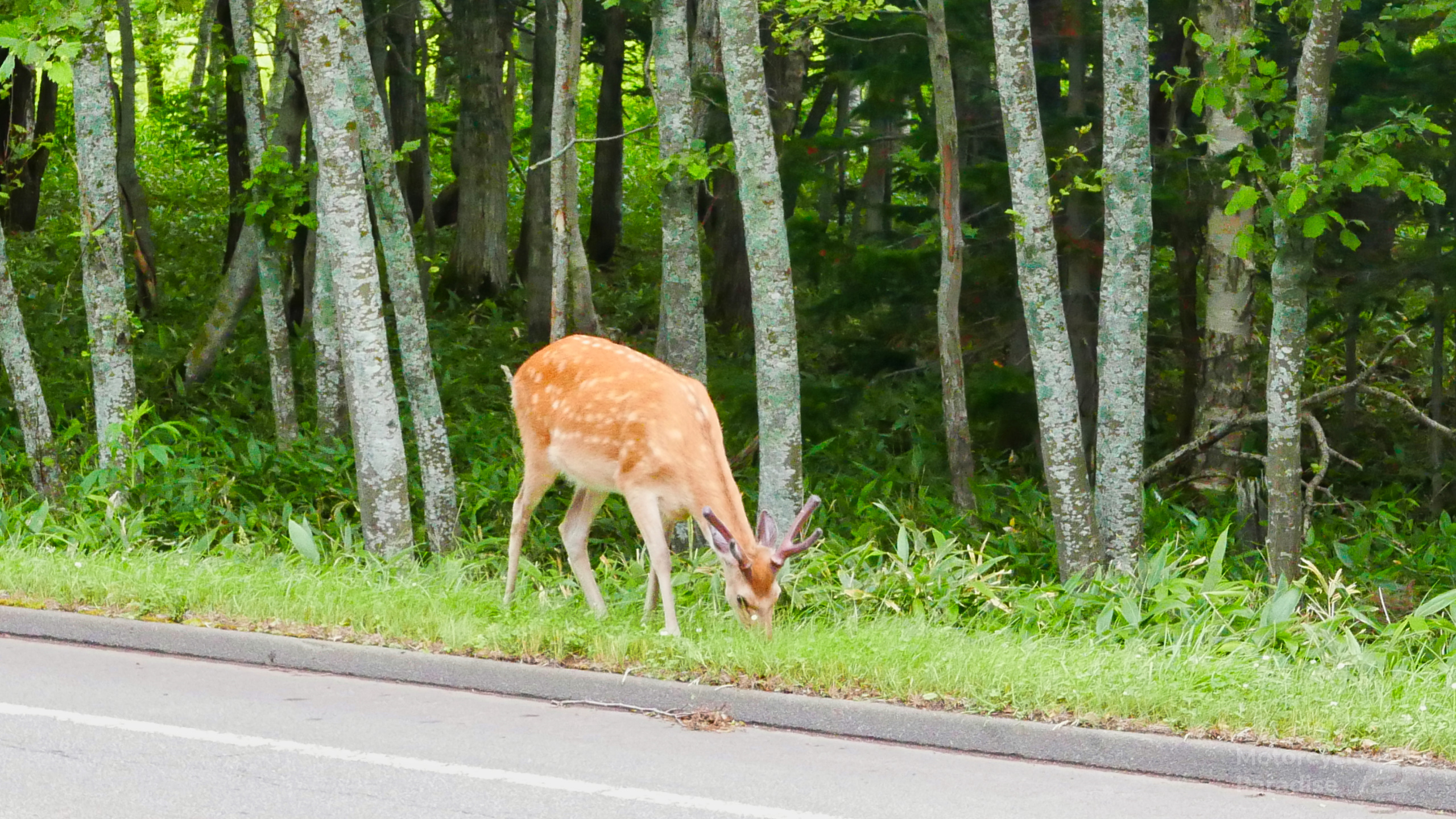 Lovely small town of Shari.
Day seven unfortunately was going to be more rain. So much for all the talk that Hokkaido is dry in summer.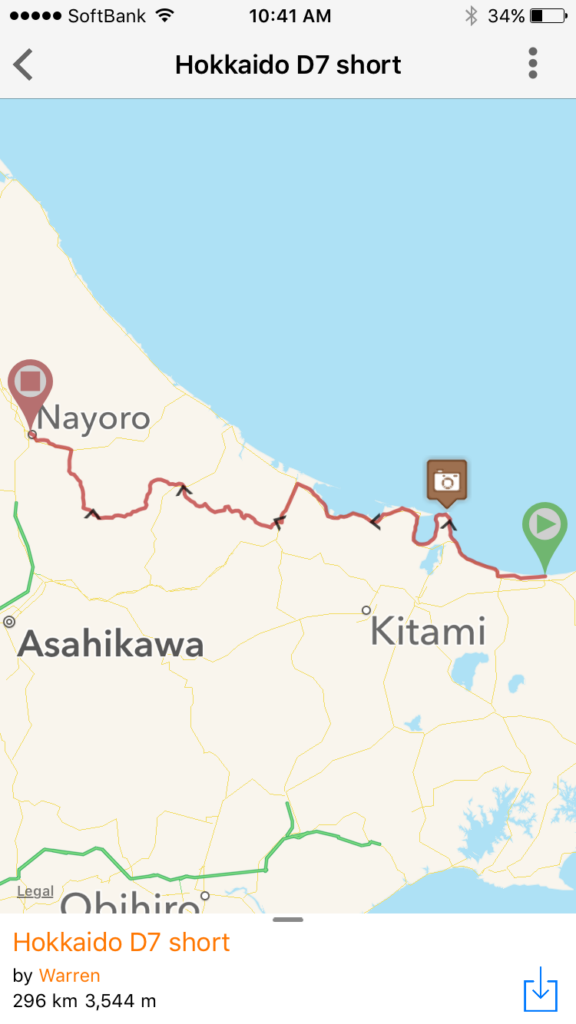 Some steady rain then it eased around the lush green Abashiri cape.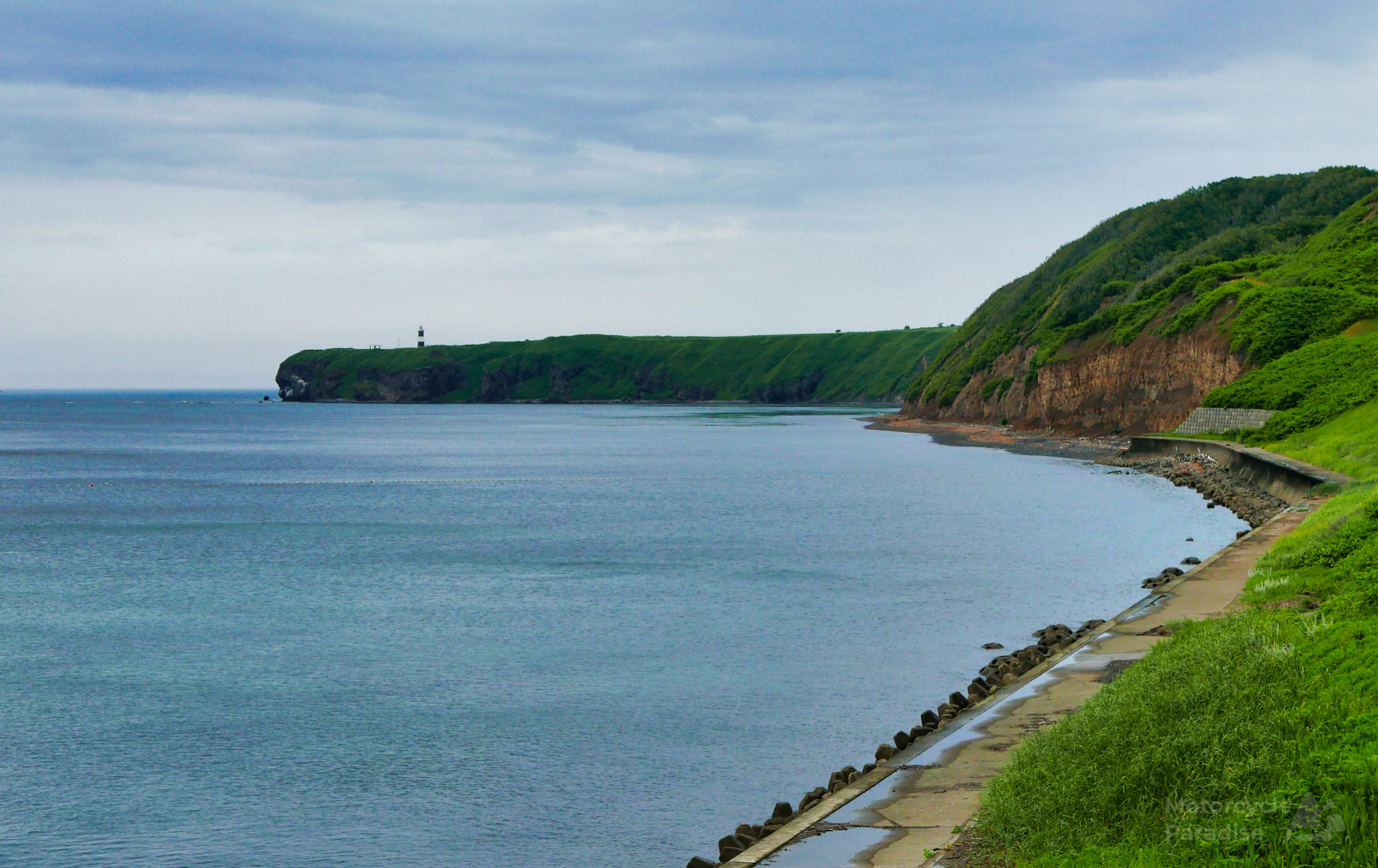 But I run into more rain leaving here. A tunnel proved a good place to check for leaks.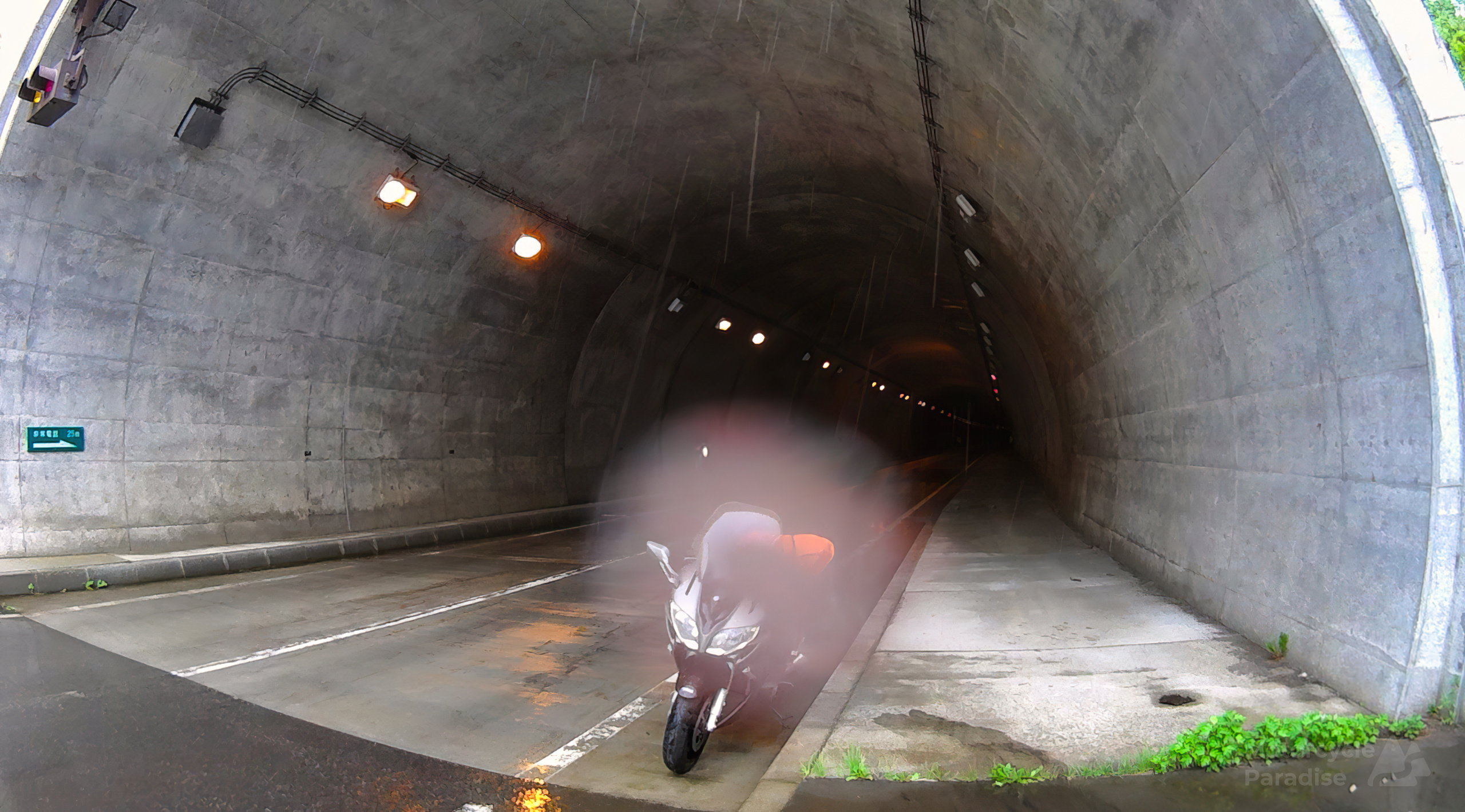 It was just 10 degrees which reminded me of the summer in Ireland where in same temperature locals were holding a beach party in the pub.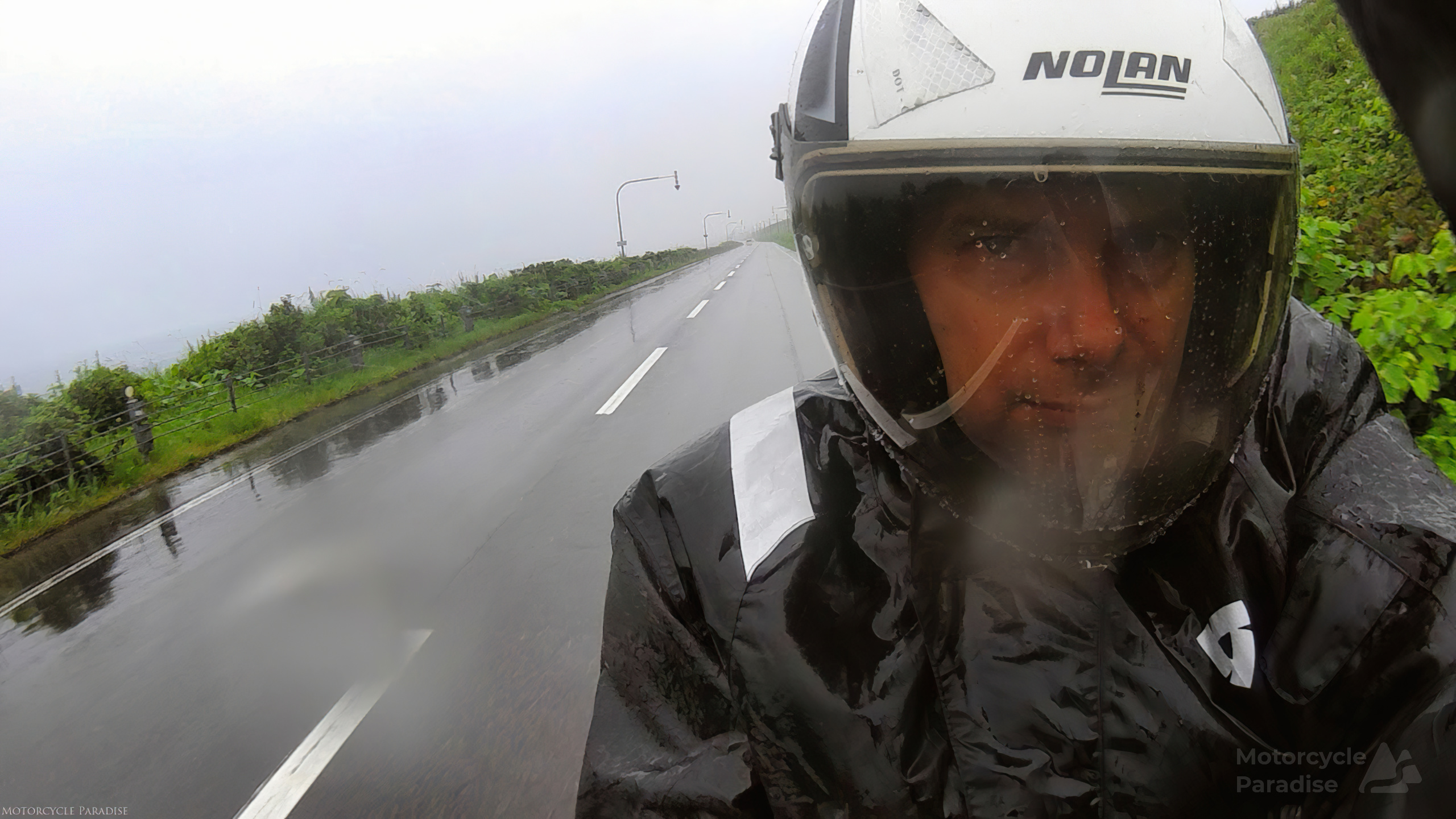 Despite no smile I was dry and warm and the tyres felt good. Really only this older N43 Nolan helmet that is letting me down with the visor not sealing. I should retire it after this.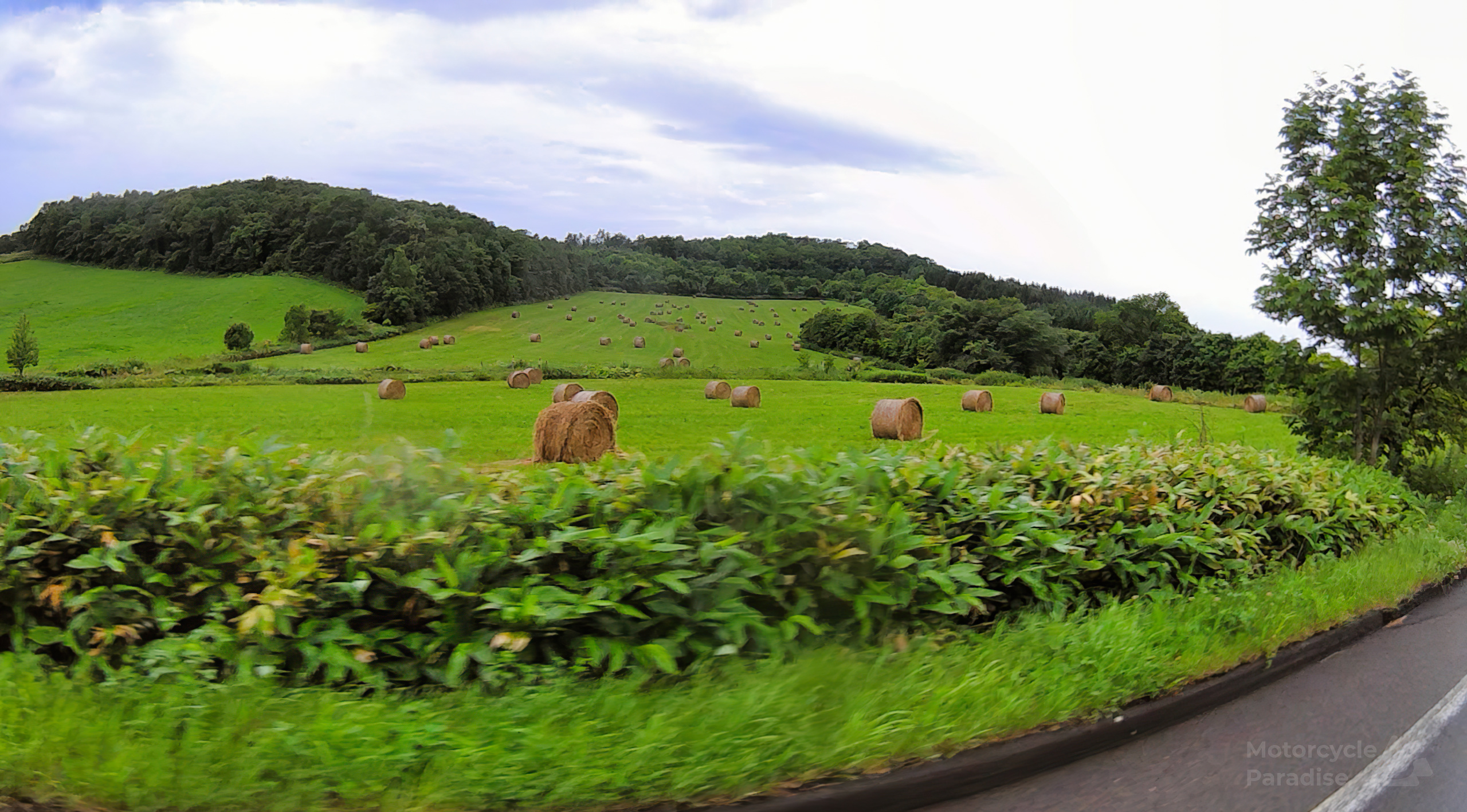 Thankfully very few cars on this route. I find the spray they throw up is much worse than rain. The countryside was mostly farming and still pretty.
A few other brave souls riding today. A odd thing I noticed in Hokkaido is every rider salutes as they pass. Seems to be some unwritten rule to salute each other for riding here.
Made to feel very welcome in Nayoro by Hotel Kaiko staff member who was a fellow rider and had me put my bike right in front of reception. Always a good feeling on a day like this getting into a hot shower. Another reason I don't do camping.
I'm going to turn south from here and seek better weather, join me in part two where I explore some superb coastal scenery.
PART TWO