Ahh inline 4's – silky smooth engines – ahm well not from MV Agusta. Their engine has some of the worst vibrations in the bars that I have ever encountered on any motorcycle.
I purchased a pair of over sized extra heavy bar ends to try assist.
The ordering was easy, communication excellent and product arrived quickly. They are very well presented items and fit easy and look good and twice the weight of the originals despite not looking big.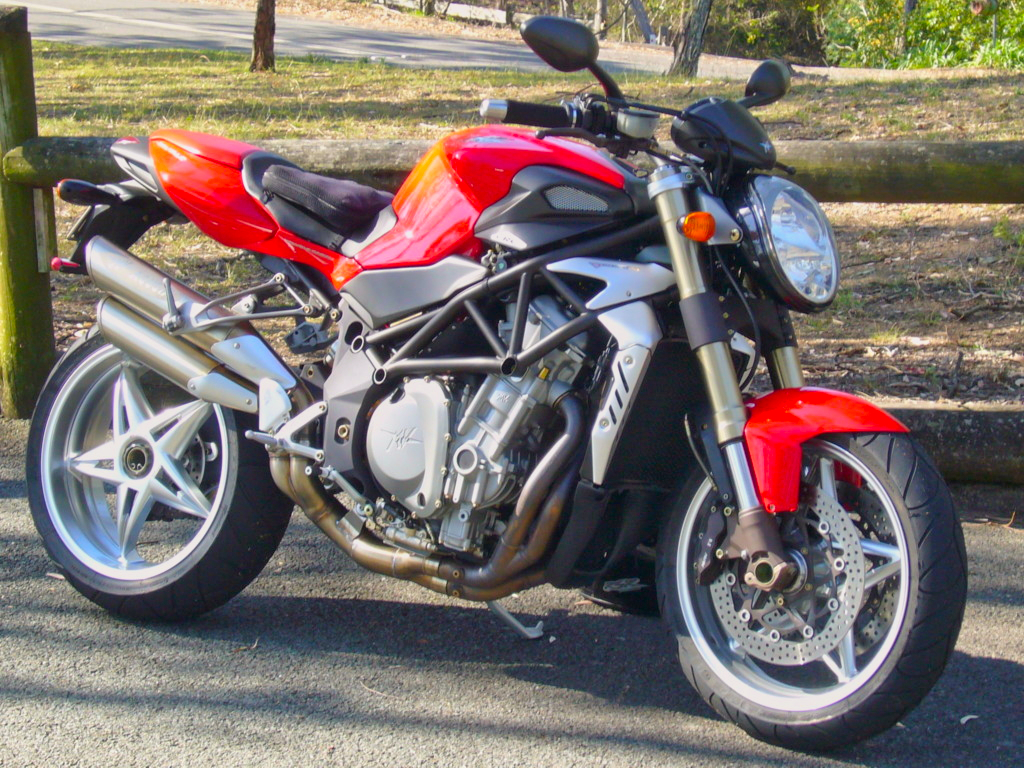 The buzz has been lessened or perhaps shifted in the rpm range, but its still there. Definitely a improvement and every bit helps as otherwise my hands go numb on a long ride. At lower rpm's say below 5000rpm the buzz or vibe is reduced noticeably but less so as revs rise.
Verdict – they help reduce the buzz – but bit more may still be needed.