First opportunity to ride the Agusta since getting new tyres on it nearly two months ago. Of course we had a few wet weekends and then I went on holidays so despite it being mid winter I was keen to get out today. Don't laugh it does get cold early morning in Qld – albeit briefly.
I rugged up as well as I could and was quite comfortable, it warmed up by mid morning and I thought I had over done it however once in the hills it got cool again and more so further south. I met my ride partner at the Mudgee Cafe, the coffee shop in the newer shops in Mudgeeraba and I am pleased to say they serve a good coffee and sure beats meeting at a petrol station.
We rode over Currumbin and via Tumbulgum then the coastal road via Nunderi to Burringbah then Stokers Siding and via Uki to Kunghur cafe for lunch. The food and coffee at the Sphinx Rock cafe was not up to the usual standard I thought however I shall put it down to a one off experience for now.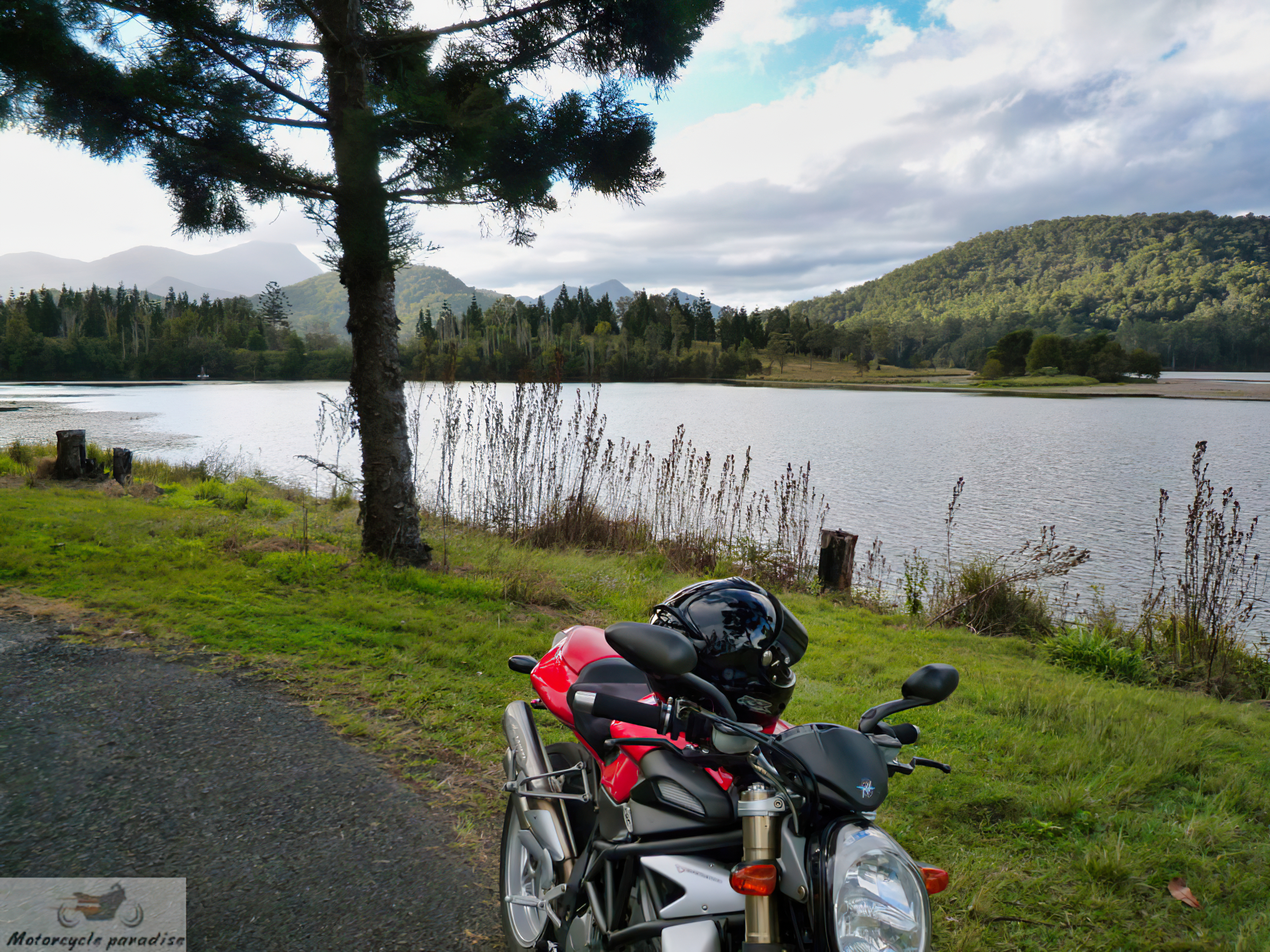 Next we had a great run over to Kyogle and back and took a couple of side road rides in namely the road down into Nimbin and return and then to the Clarrie Hall dam picnic area. To get there you need to turn off the Kyogle road on to the road signposted to Doon Doon. This is the Doon Doon road and before stopping at the dam you should turn right onto Rockface road and enjoy this twisty rainforest ride as far as it is sealed then return – both are well surfaced and fun to ride roads. Nimbin road is in poor condition in places however also offers a fun ride – watch out for some loose surface in places.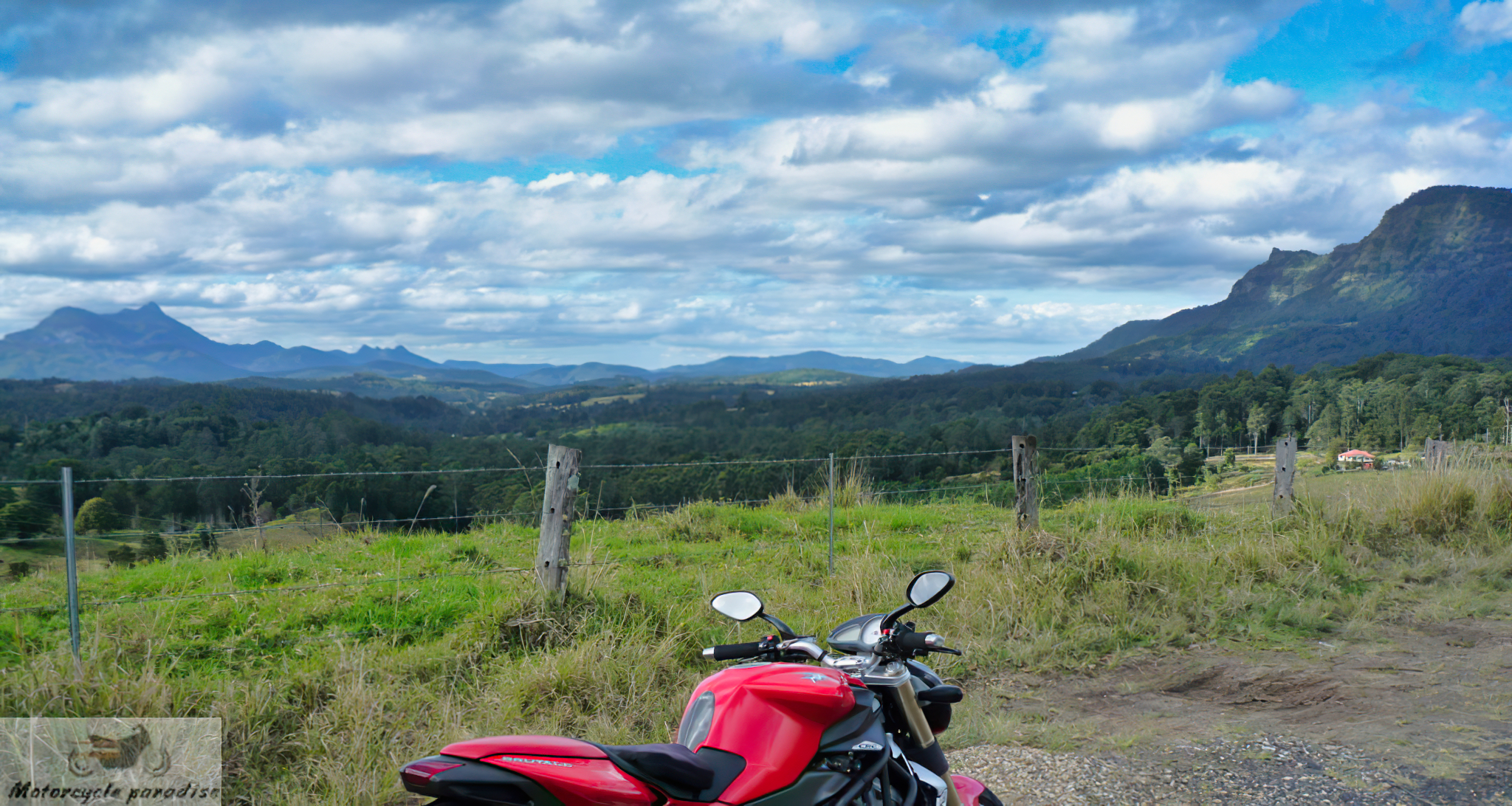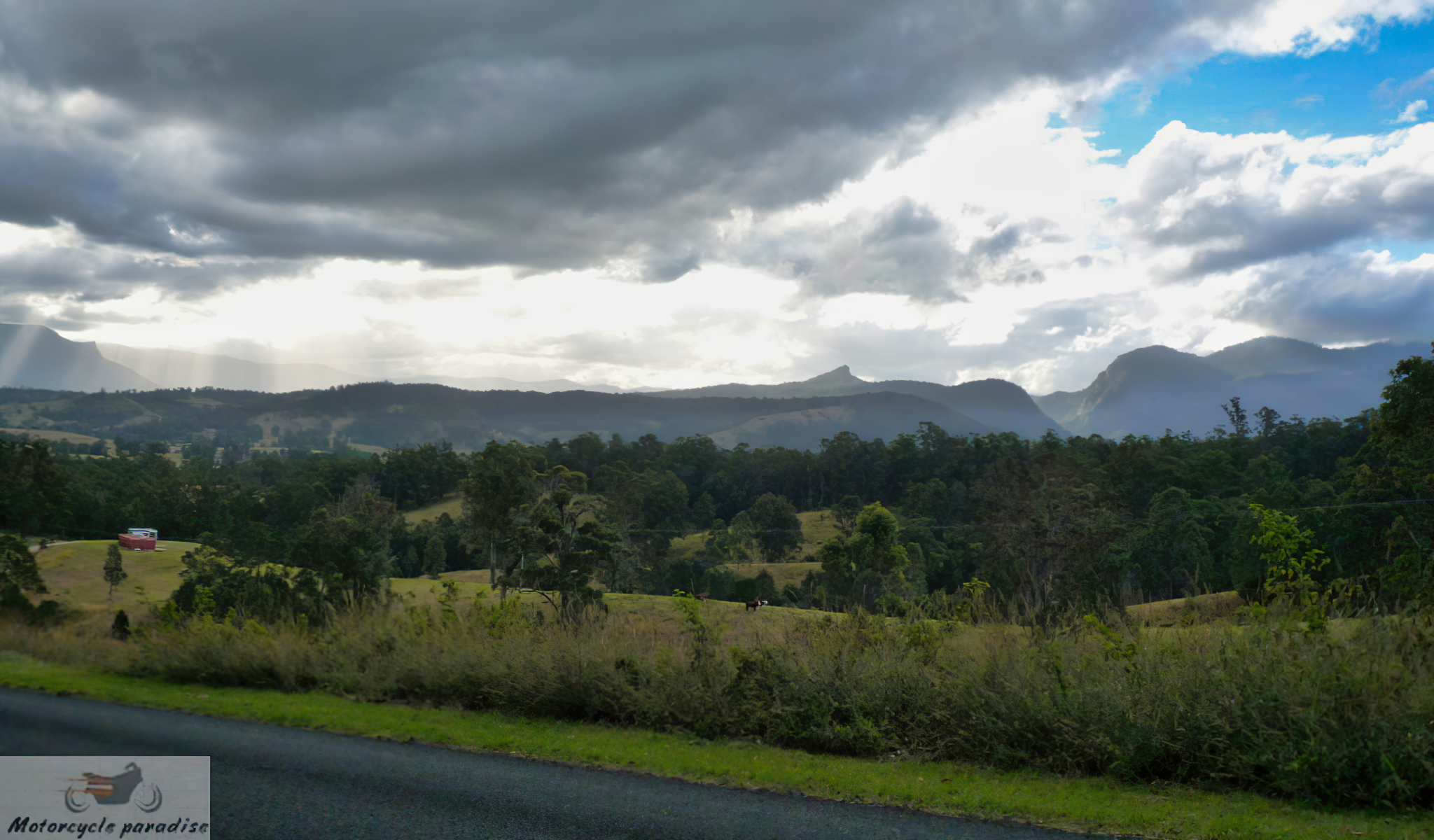 It was a long day so I stopped off to rest before the long ride home at Murwillumbah and refocused with a coffee at a new coffee lounge that has opened next to the Spar supermarket. Very friendly folk, I shall return to also try their food soon!