The original version of this post was the very first on the then new Motorcycle Paradise blogger site 11th July 2006. I was bringing things over from my previous 'home page' and started with this road.
I think this was the first road I went south looking for when I got my motorcycle licence. I seem to recall it was my friends favorite and for a long while I would have called it my favorite road as well. There is the more open section before a climb with many tight corners with older surveying. The one lane wooden bridges were slippery and there was a one lane narrow section with sheer cliff face as well.
I rarely rode the upper section choosing to turn down Pine creek road to Numinbah valley but there is some terrific scenery in the upper areas and the best lookouts in the whole border ranges.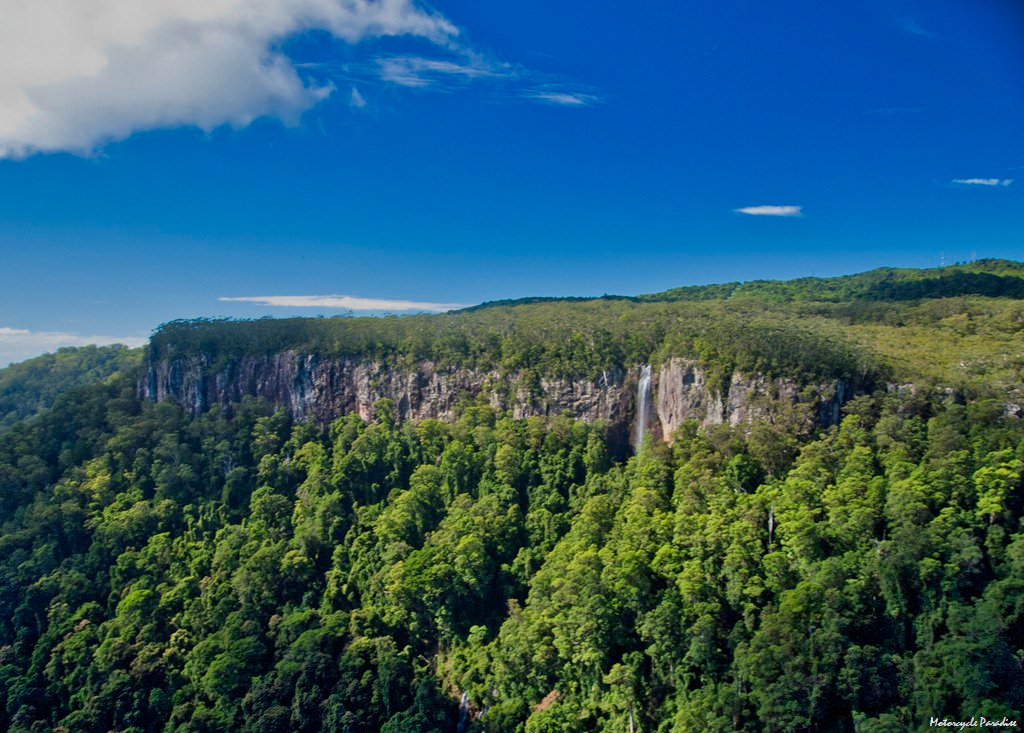 I have removed the original post as it was too old, please see the map for location of this road.