A fine and mild summer's day after all the rain made for a perfect Sunday to go for a ride.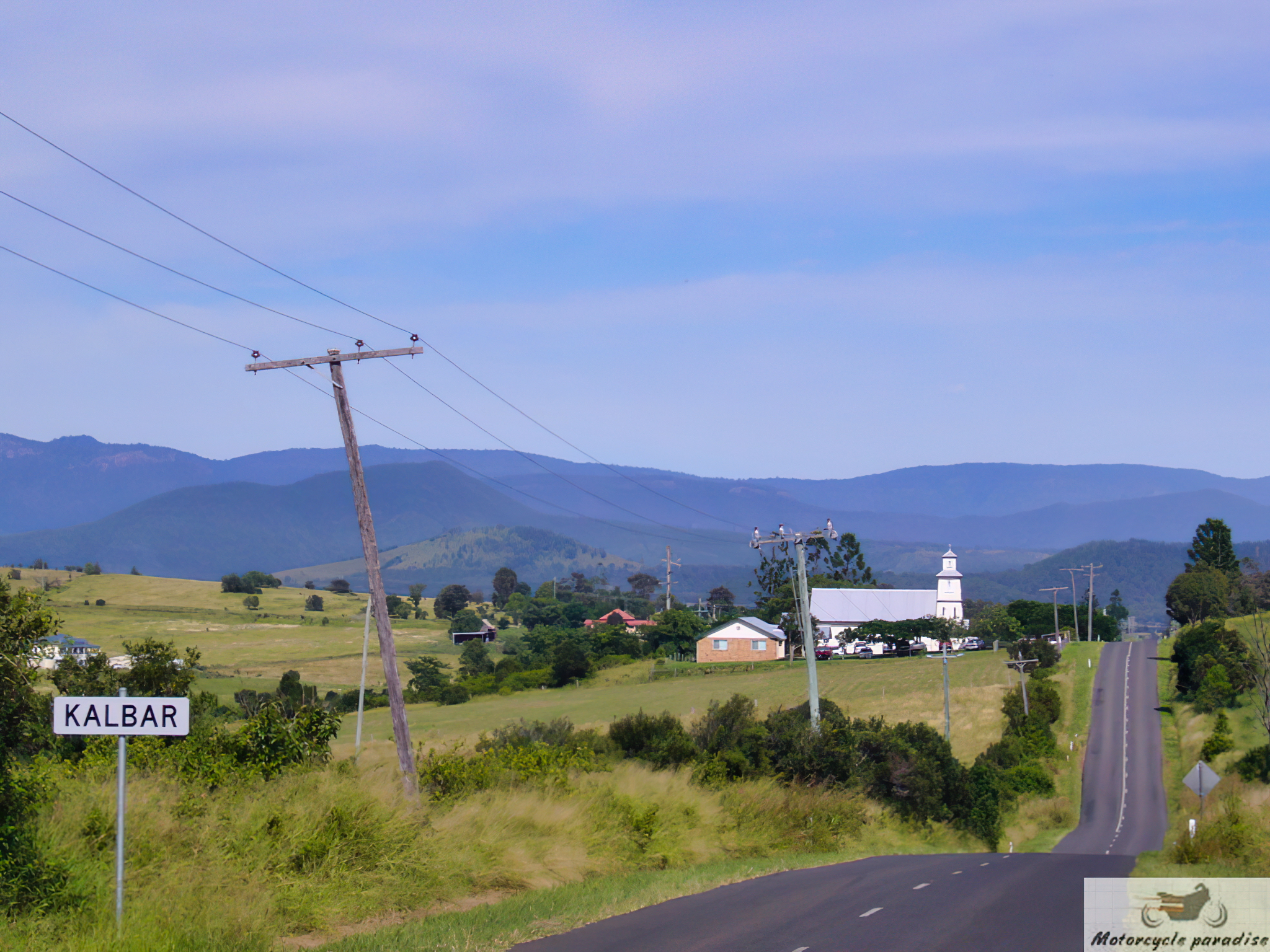 After this I tried to ride around the back of Lake Moogerah, however the roads that Google map makes to look as being sealed are in fact gravel so I back tracked and took another side road to Aratula which was my first rest and fuel stop. The bakery/cafe at Aratula was a nice find, Di Bella coffee and nice items at half city prices.

After this my next exploration was the Rosewood-Aratula road. Here I found one of the most spectacular views I have enjoyed as the road takes you ride right up to the base of the mountain rim.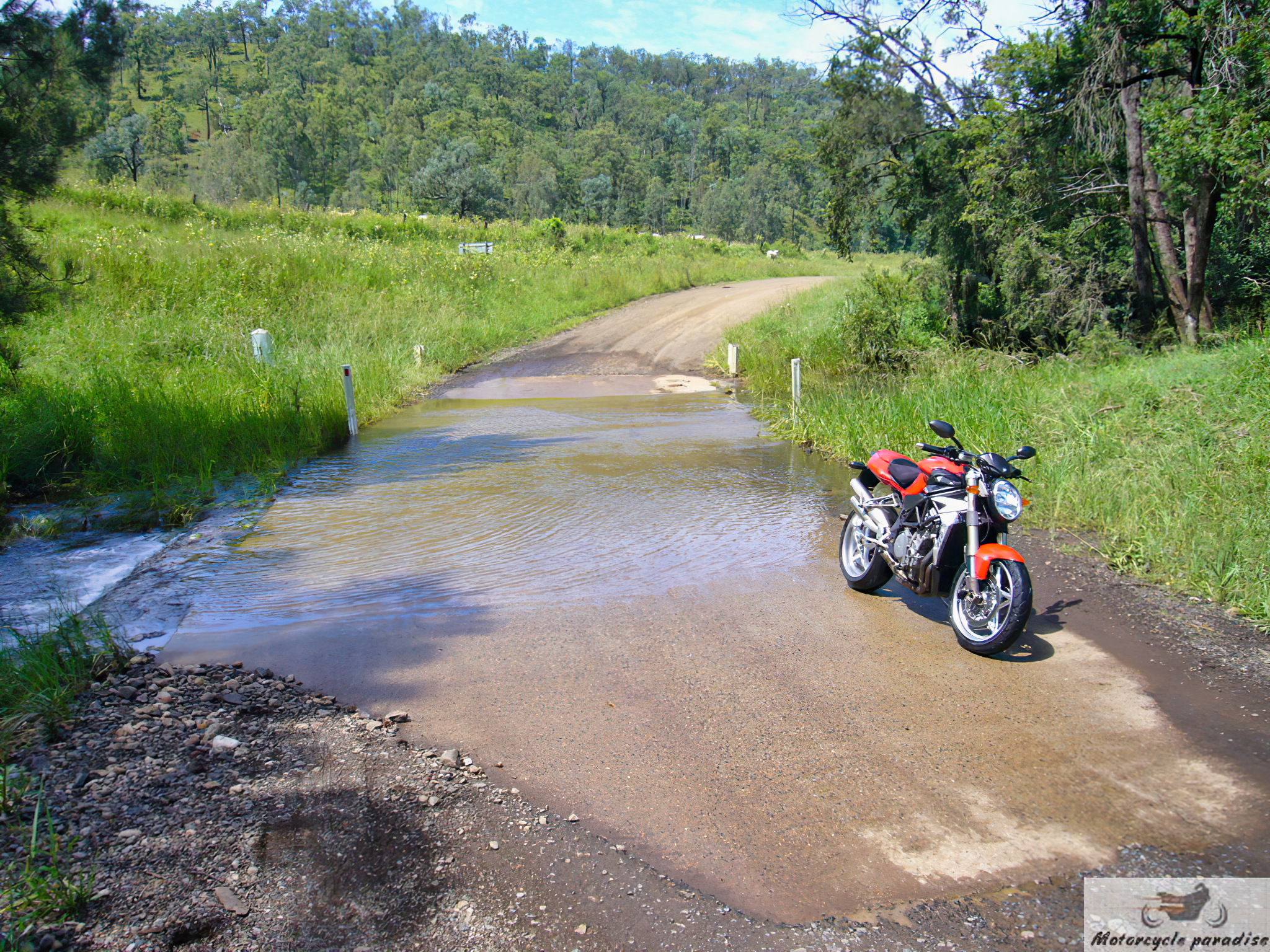 Then I tried one more road combo – and got lucky. From Ma Ma creek I rode over to Flagstone creek and up to Toowoomba via upper Flagstone. This was a nice ride and I shall re-ride it and perhaps add a bit more to it as not enough as it is and then post it up to the good roads list. I saw many motorbikes on this road today which suggests this is a popular road with locals however by itself its not really note worthy compared to the roads in the hinterland north or south.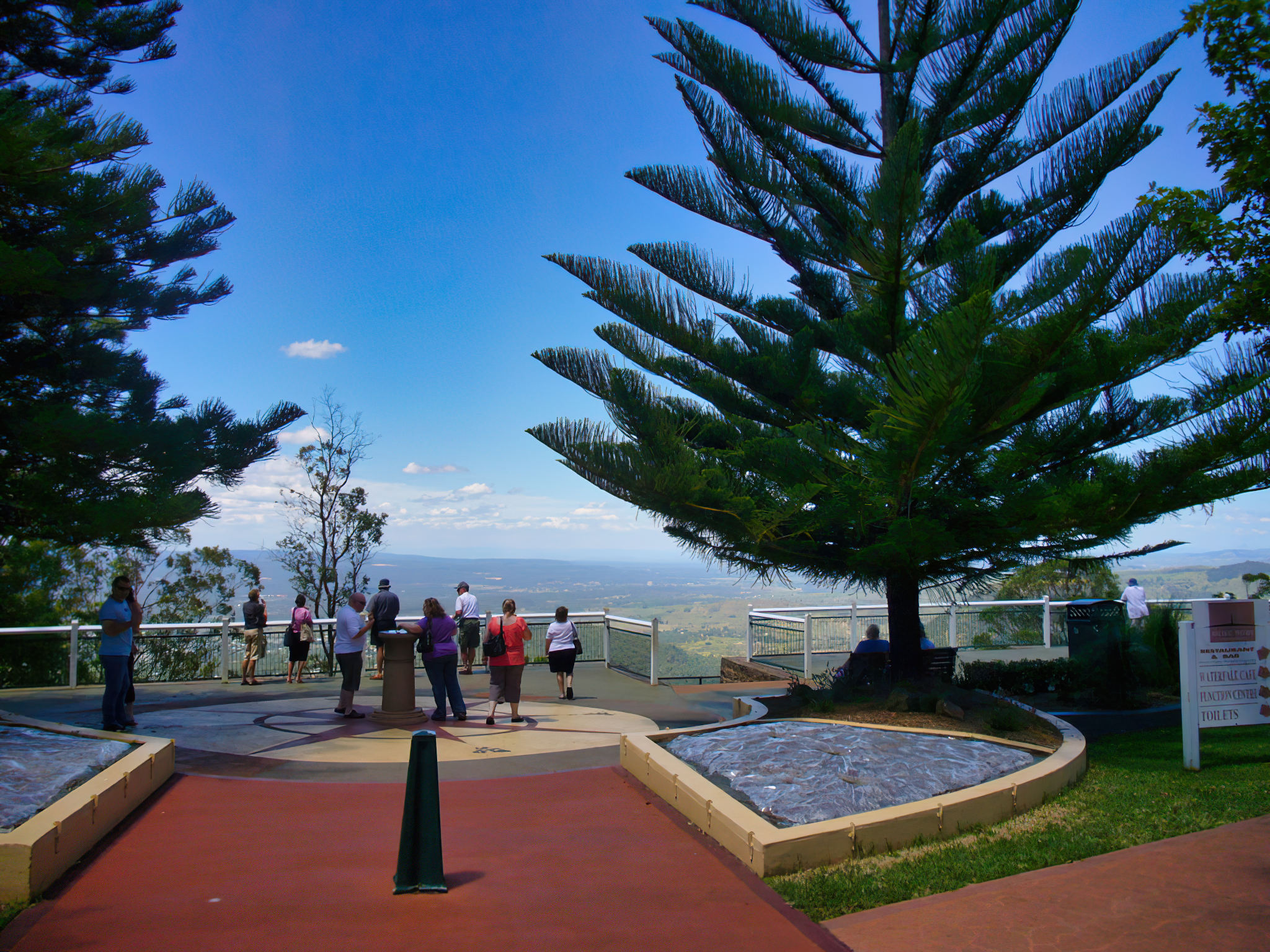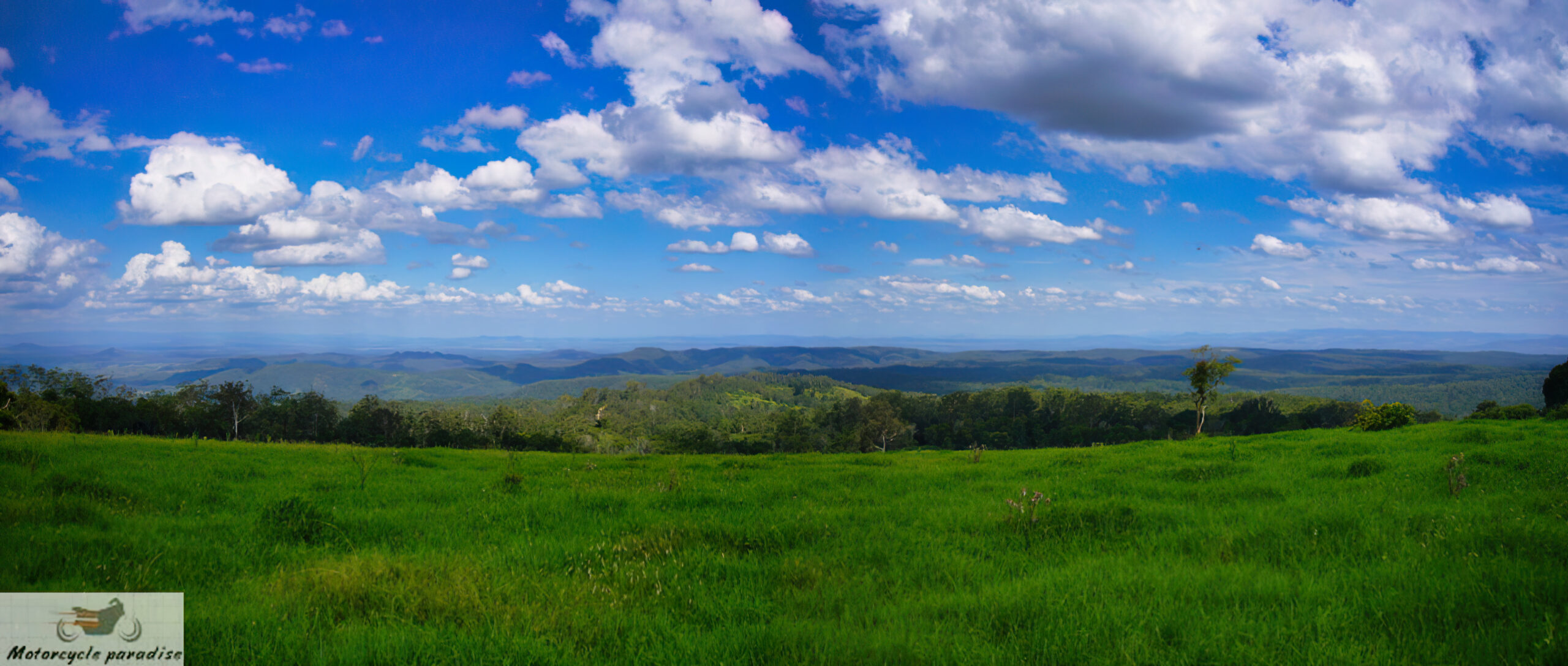 Last point of note I stopped at Gus Beutels lookout at Ravensbourne on the way down to Esk which is an amazing panorama. I wanted to visit Lake Perseverance also as recommended by Jumi, a reader of this blog, however by now it was getting on and I still had a long way to ride so I elected to return to there another day.
So on to Fernvale for third refuel, about 500km today in total, home via Mt Glorious by now late Sunday arvo (which is only time on a weekend I will dare go near the place) to wrap up what turned out to be a hugely enjoyable day out riding.