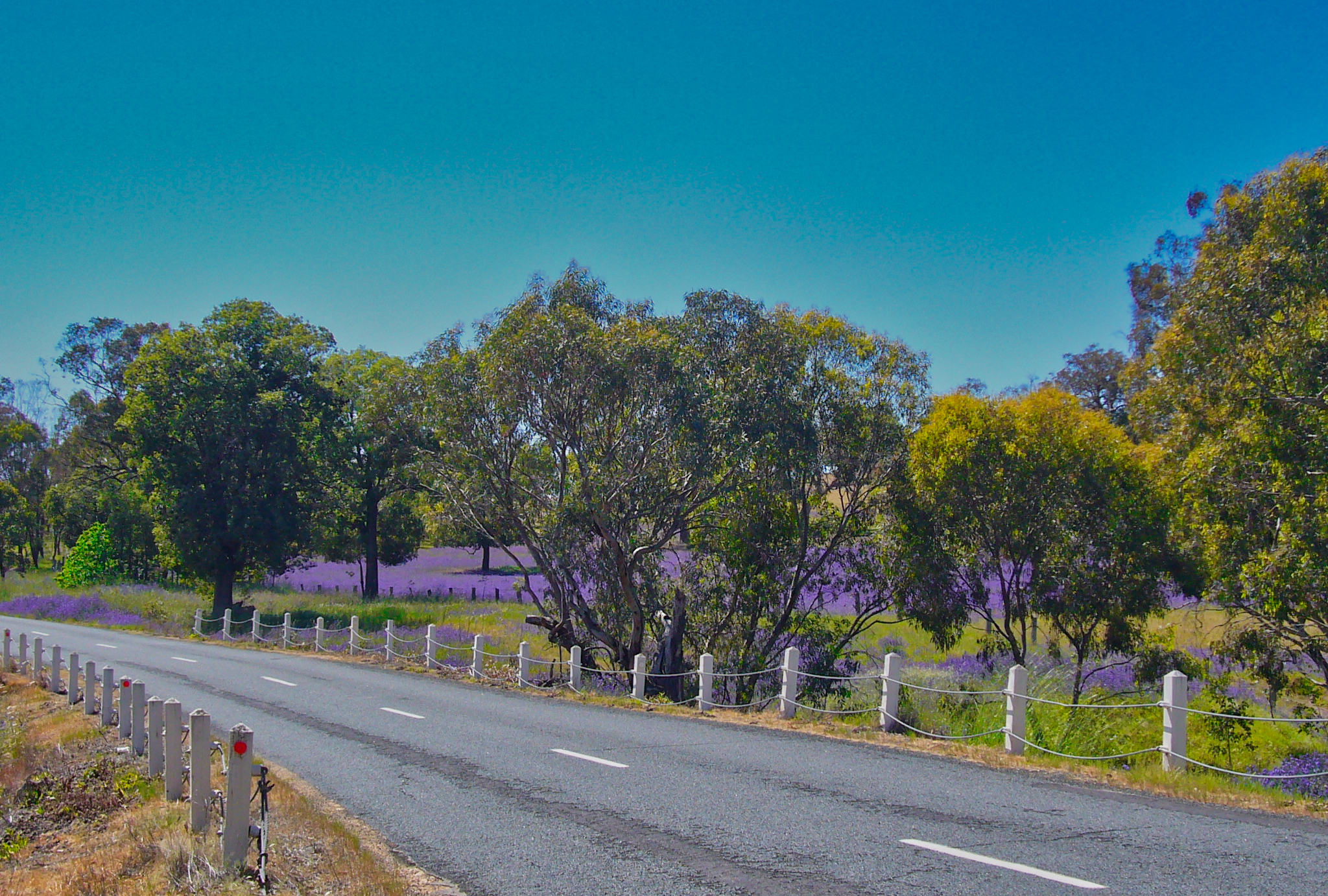 Of the many great rides I enjoyed in Victoria on recent my moto-gp tour, this one certainly stood out.
I had faint memories of this road in my mind before riding it. I remember this road from when I was very young on holiday with my parents, caravan in tow. The water level is much lower now than I recall however the road seems almost unchanged.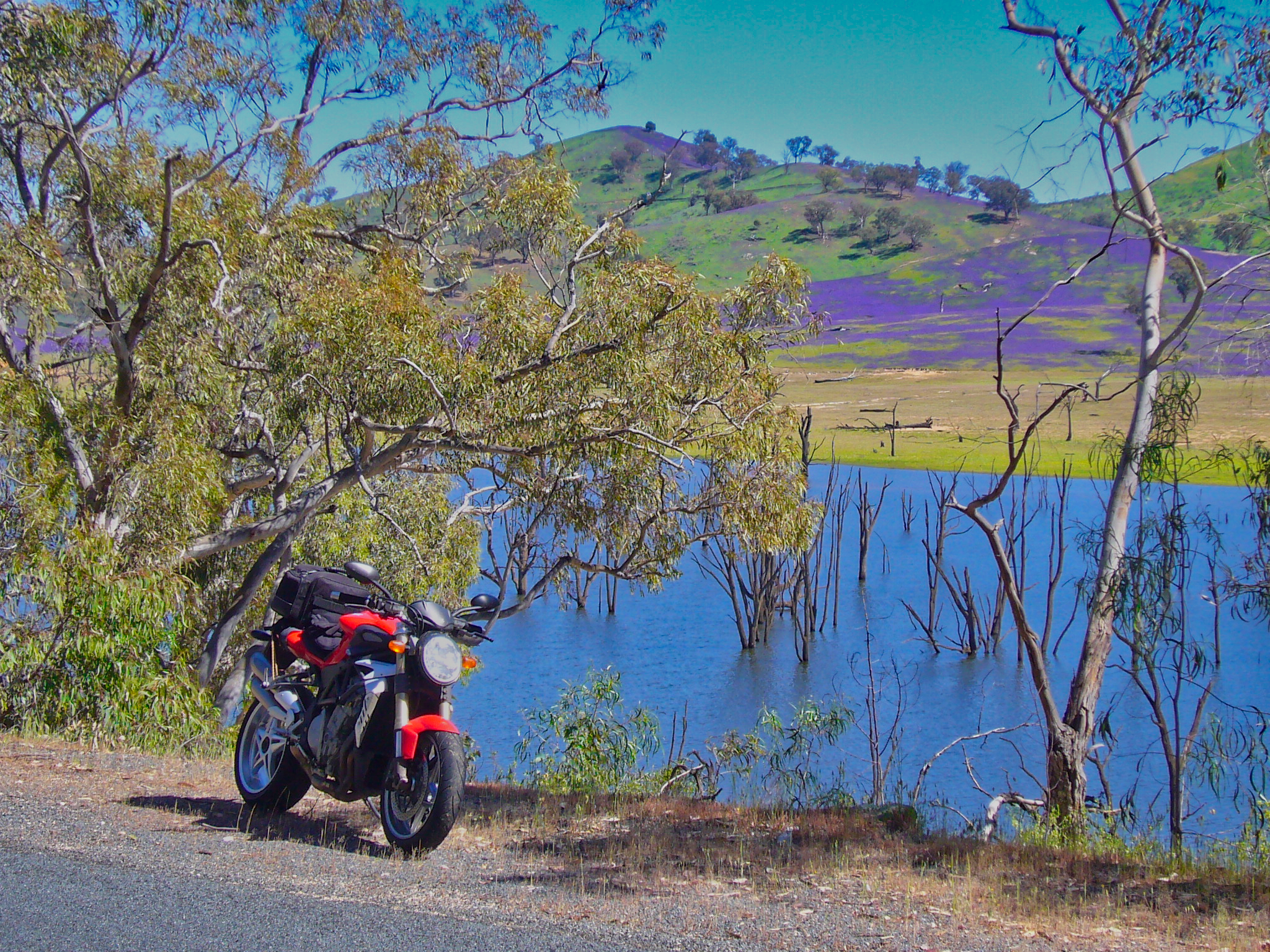 I rode it from the Hume weir near Albury over to Corryong. After crossing the Murray you will ride along the side of the Lake Hume and enjoy a well surveyed road with good surface that following the contours of the lake.
The road retains its old pre war rope style roadside posts and has a real charm to it I cant exactly explain. I hardly saw a car the whole trip. Walwa makes a nice stop friendly folk in the shop with reasonable coffee.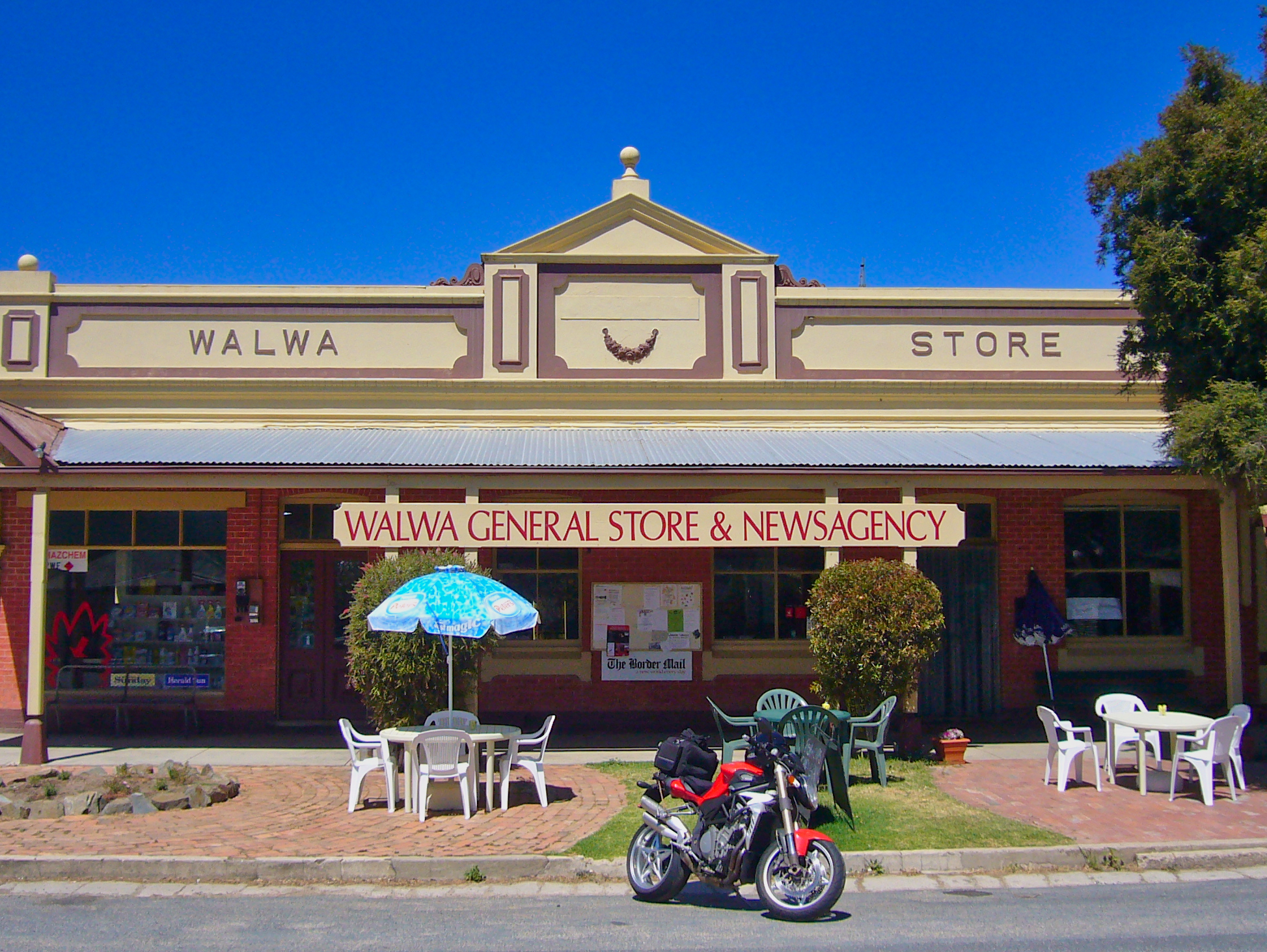 (update, I visited ten years later and so busy could not even find a park at this shop on weekend it has all changed – but the riding remains great)