The Pacific highway in it's older form was a far more interesting road than it is now. Twisting and turning its way around every mountain and valley. Surveyors earned their money in those times because gradients needed to be milder for lower powered vehicles with drum brakes.
Now new highways can have huge cuttings and even modest powered vehicles need not rest to cool engines half way up ranges like I remember as a young boy on these roads.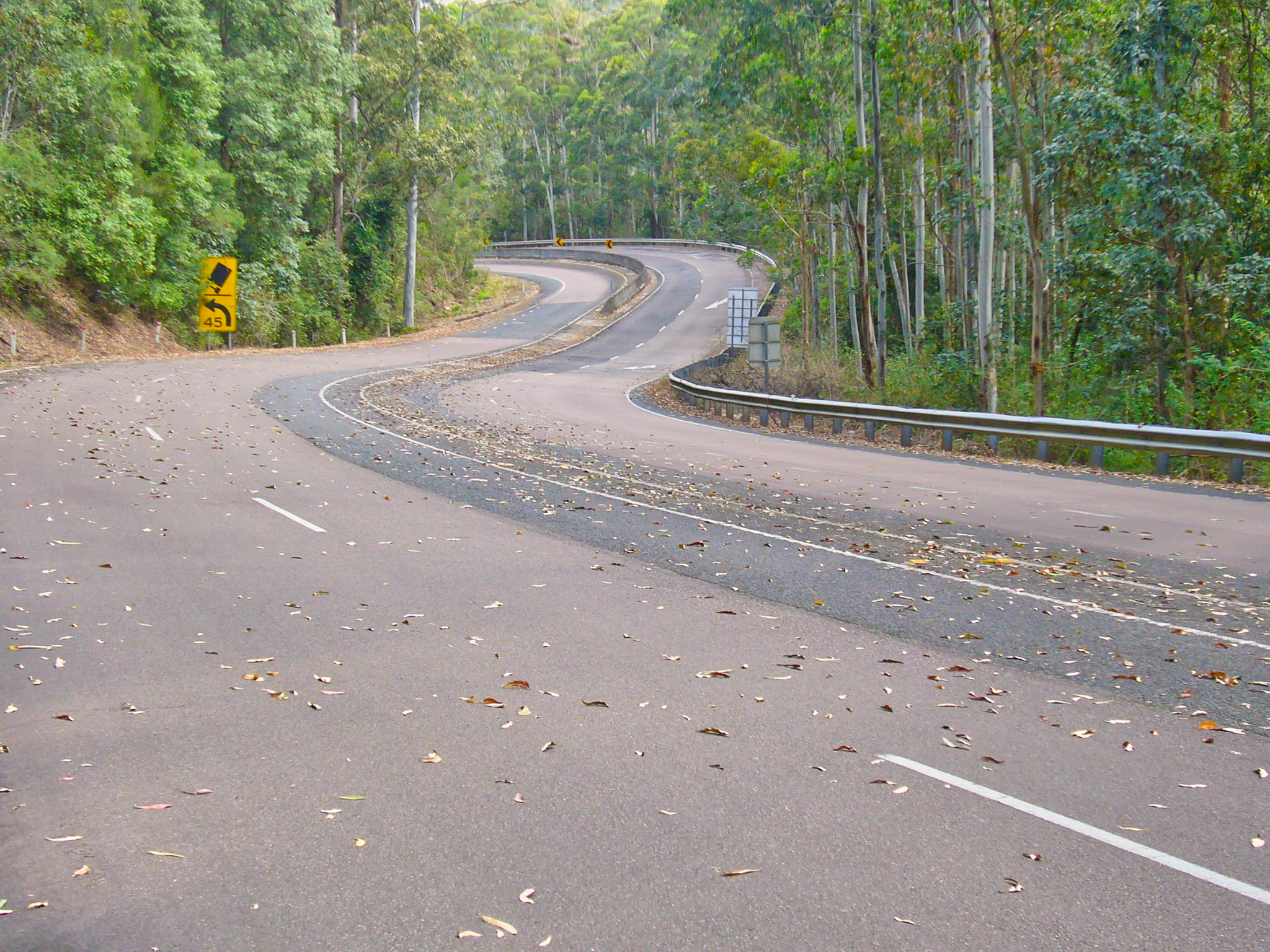 The edges of this road are very slippery so be careful to avoid.
Another old part of national highway is Bulahdelah to Booral nearby. Not sure it still exists but this used to have double yellow centre line. This yellow line marking was once used on all our National road system. The Bucketts way was the original route Sydney to Brisbane and then it was decided to build a new alignment to the east. What they did was upgrade this road so people could use the new eastern Pacific hway to here then cut back over to the old Bucketts because they were still building the river bridges north of here.
I have removed the original post as it was too old, please open the map full screen to view listing of all roads.