Summer in Japan is crazy humid. I've been using mesh jackets but got fed up with how the nylon clings and has no breathability so decided to try a different approach.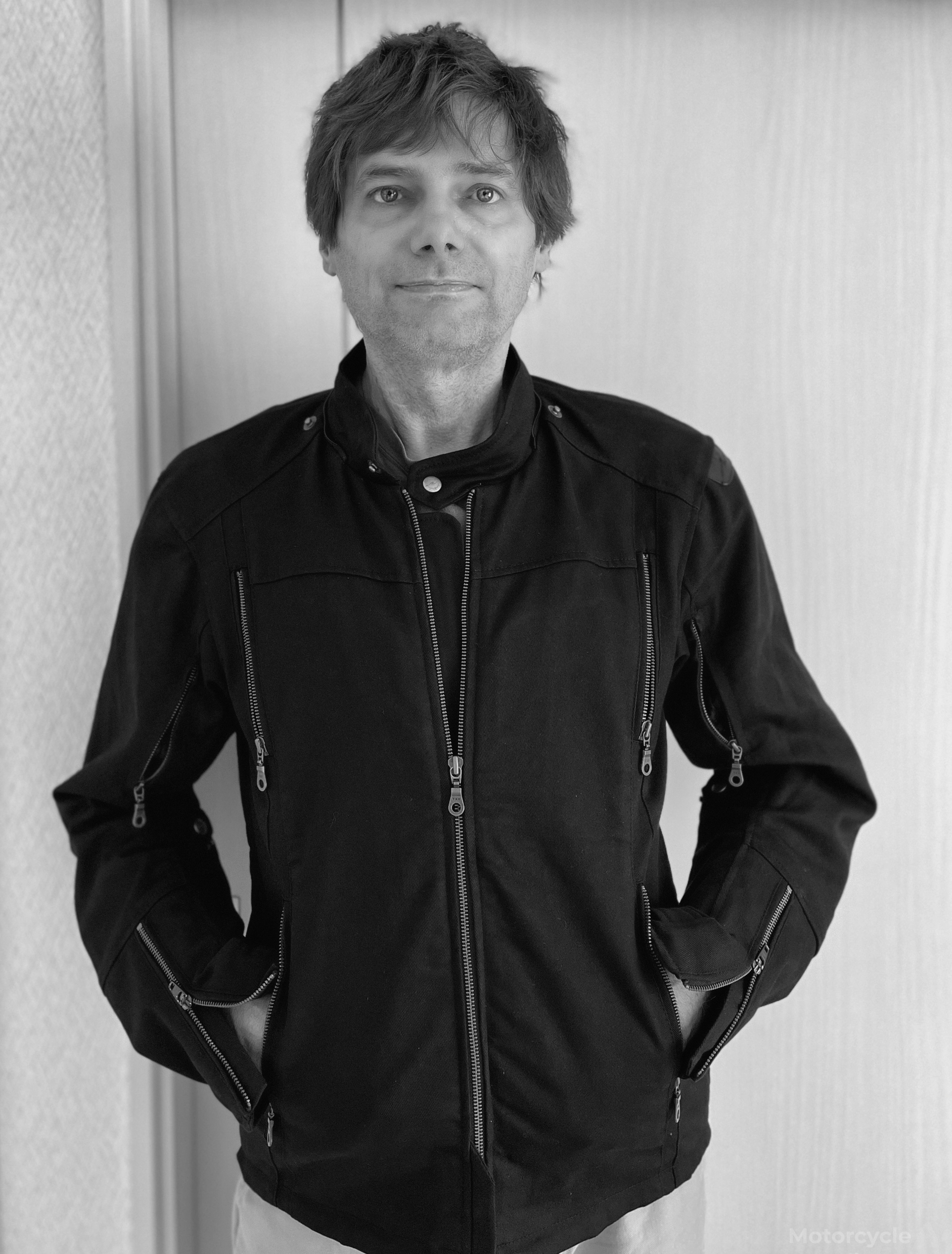 The Rough & Road cloth summer jacket is constructed of a heavy weight material similar to riding pants and then provides protection via a 7 piece set of CE1 armor including full length chest armor.
The idea for trying this type of jacket came from my BMW City 2 pants. I noted that despite not being mesh or having air vents my pants were comfortable in summer due to their ability to breath.
Besides the material itself having good breathability it also has 4 front and two rear air vents and a perforated soft inner liner.
Comfort is very good. It perhaps does not flow the same volume of air that mesh does at low speed but does not stick to my skin. Perspiration is wicked away and once out of traffic the air circulation is very good.
The cuffs can be unzipped to allow air into sleeves but I would have preferred a cuff that could be made into a wide scoop for catching air which my former Alpinestars Andes jacket was great at doing but this design suffixes.
The jacket also has a party trick. A zip in mesh panel that lets you open the front to flow a huge amount of extra air in.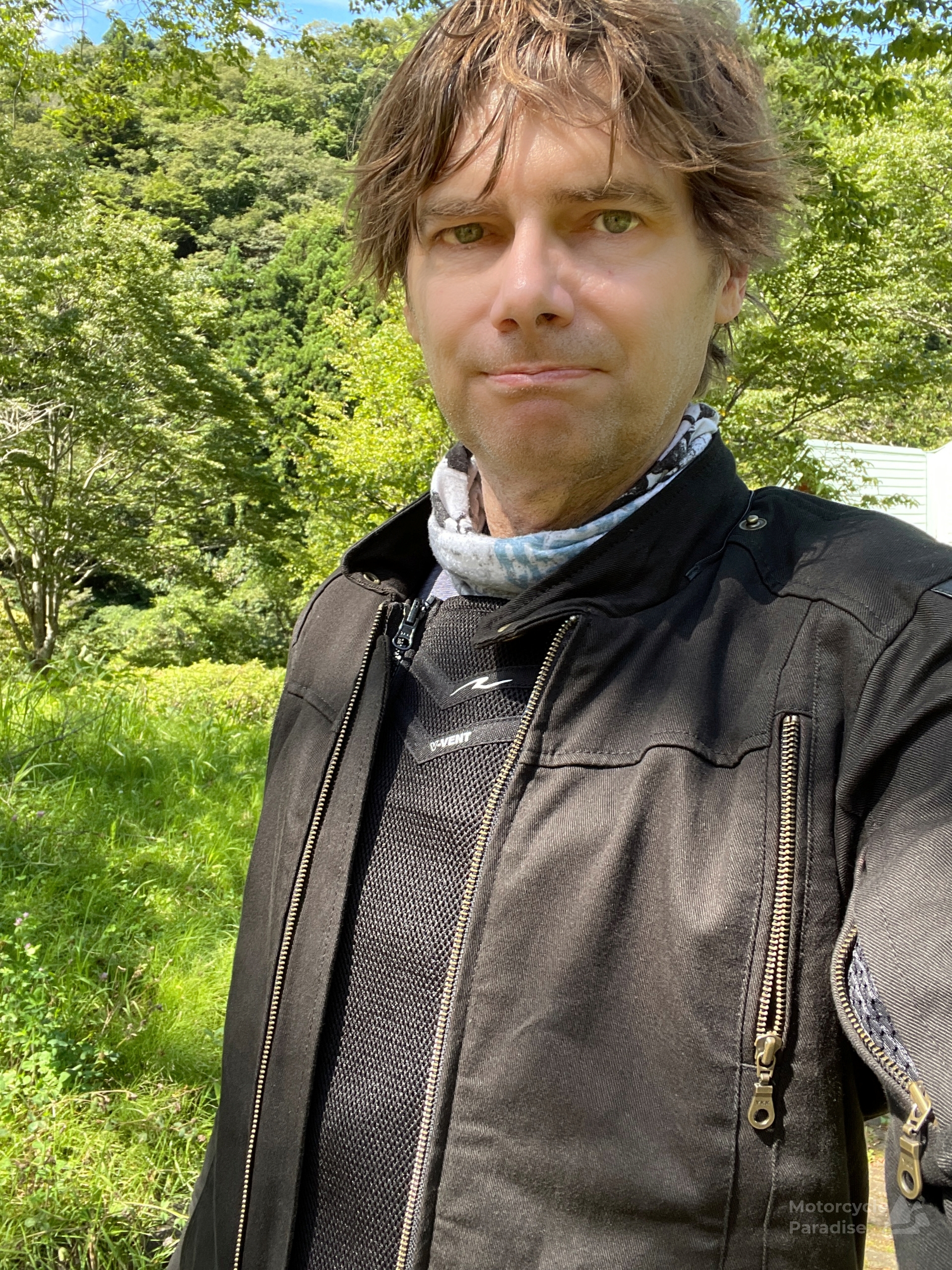 This is an accessory item that fits a few Rough and Road brand jackets to broaden the seasons they can be used and is well suited to this jacket.
It fits to an inner zipper and if you want you can still zip up the main jacket zip to regulate the air flow. The cut of the jacket is slim style so I found with this installed made it loose fitting like my pants and that further assisted in cooling. (that's my way of saying I could lose a few kg ?)
I'm sitting behind full fairing and large screen and my upper body air flow is less that someone on a naked or ADV bike. I had this vent installed most of the time but on one cooler morning I had this removed for first couple of hours and the jacket can handle a cool start better than mesh. Actually this is going to be a really versatile jacket for my for touring in Asia when that recommences.
I've never considered this type of material for a jacket before despite both my summer pants being Cordura. There is this image we have of needing high abrasion resistance like we are going to slide magically as a moto-gp rider then hop up and run for our bike – but crash analysis says road riders hit the road then tumble.
Having armor and it being correctly in place is the important thing. Of course if riding fast on public roads then we introduce the risk of high G-force impact which is beyond what helmets can save us from but fortunately I'm past that and happy cruising ?.
The colour in straight black looks good but frankly is not the best for summer. I realise lots of riders want black but the performance of the jacket would be improved if it was made a sand colour and being washable no problems to keep clean unlike nylon.
I can sum up with this – one day on tour it was 38 degrees with sticky humidity and I don't think any jacket could be cool in those conditions but I was more comfortable in this than I have been in mesh especially when in traffic where mesh flows little air and this jackets breathability assisted.