I went looking for new summer gloves in Japan and despite 100's on display in the motorcycle superstore Naps I came away with something from a familiar brand Alpinestars but later regretted buying.
In Japan there are loads of motorcycle accessory brands I am not familiar with. Some are reputable domestic brands of motorcycle gear and some are Chinese imports but nothing carries a indication that it meets any safety standards or is made from materials suitable for motorcycle riding – except the European brands.
I'm sure if I was buying something from Kushitani or RS Tachi then I can rely on their name but not so sure about the others. As it happens Alpinestars in Japan sell for less than the local brands so I have mostly stuck with a name I know.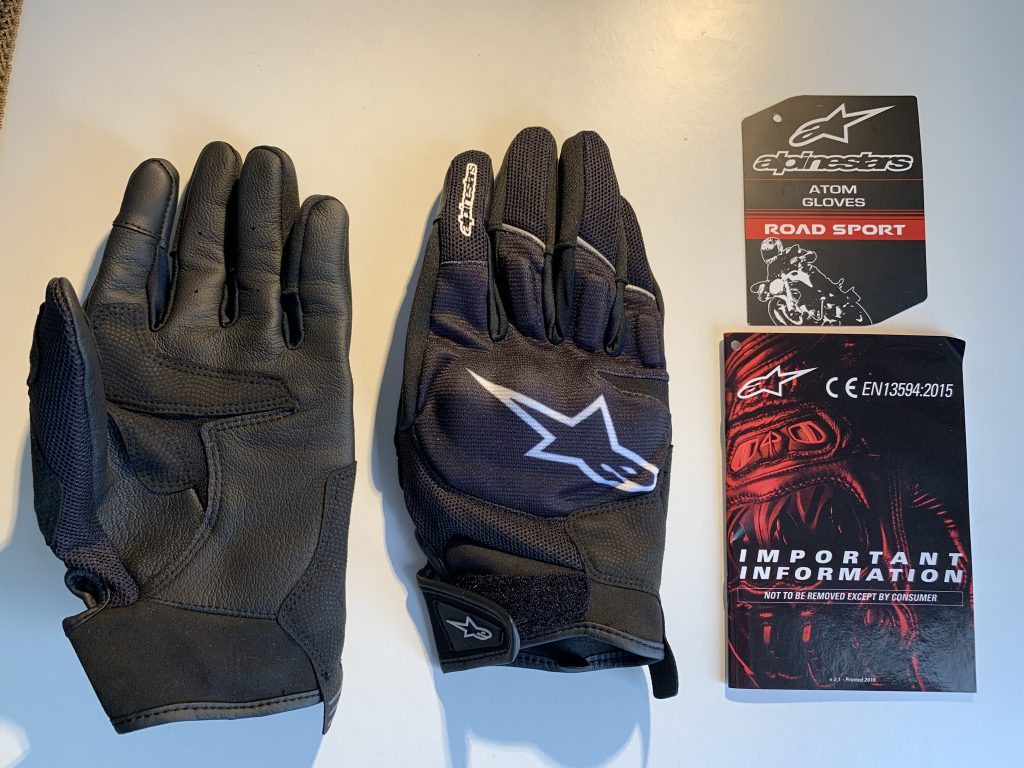 The Atom are a simple summer ventilated glove with hard knuckle protector and mix of leather and material construction. I have more complex RS Tachi multi layer summer glove already but I wanted something very light for riding in SE Asia.
I have to be frank and say these gloves have disappointed me. The issue is the stitching of the fingers. Specifically if you look at the glove on the left and at the fingers, there is a middle leather part that is stitched at either side. This stitching at the side is too narrow and irritates my fingers. The contact middle part of glove for the fingers is a touch too narrow so my fingers cannot grip levers without the stitching being in the way and annoyed me when I use the levers.
The size is spot on, not too small a fit and I only have narrow fingers so it's not like I have big hands say like a Rugby player or something. (those blokes must have trouble getting gear to fit them) I have worn the gloves for 10 days on tour and the stitching has softened a little. I will try washing them maybe add some fabric softener see if this helps. It's a shame as they otherwise don't chaff my palms like some gloves do.
Well as always I shall return to this post in a couple months after having given them another go on my next ride and report then if there has been any improvement.
Update. Unfortunately these gloves have not improved and I doubt ever will. The stitching really is very poor and makes them uncomfortable. The design or manufacture is so poorly executed, probably can't even use these as paddock gloves.