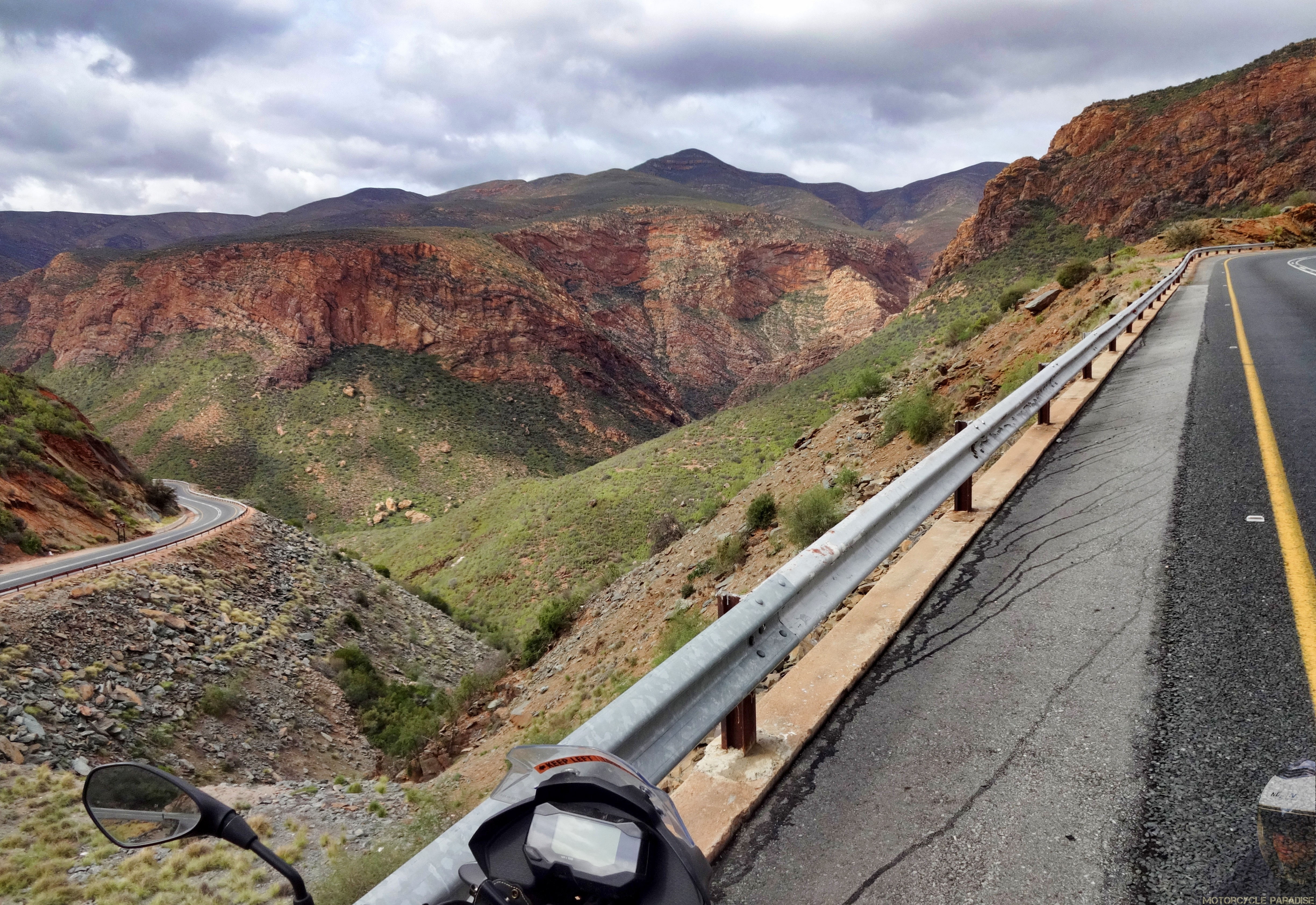 Day nine I depart Oudtshoorn and ride route 62 which seems like the route 66 of South Africa featuring in most ride reports. First up is the excellent Huisrivier pass.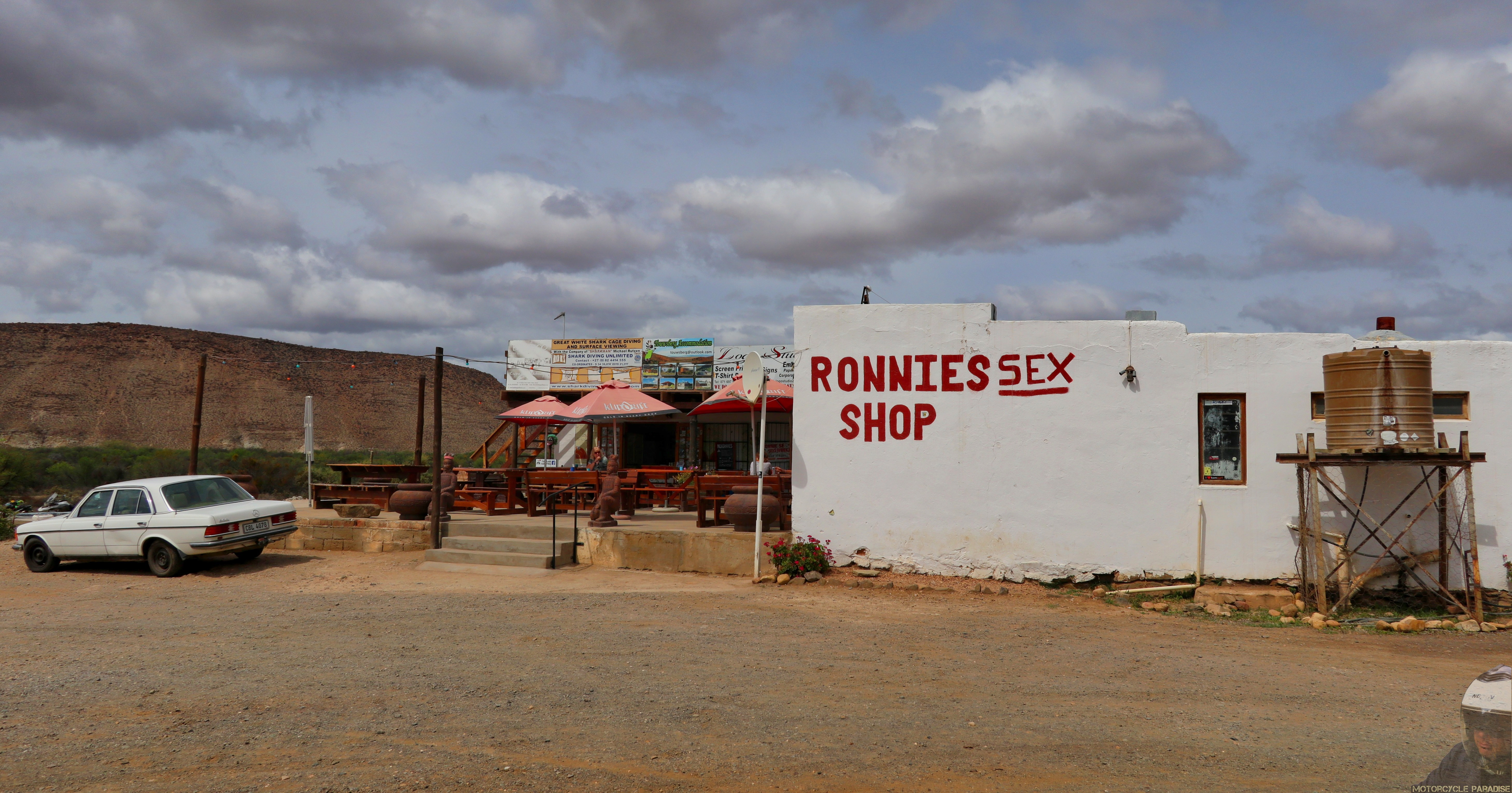 Then I stopped like everyone seems to at Ronnies Sex Shop. Its a bar with a story and seems uninterested in tourists. Very under utilized considering how famous it is.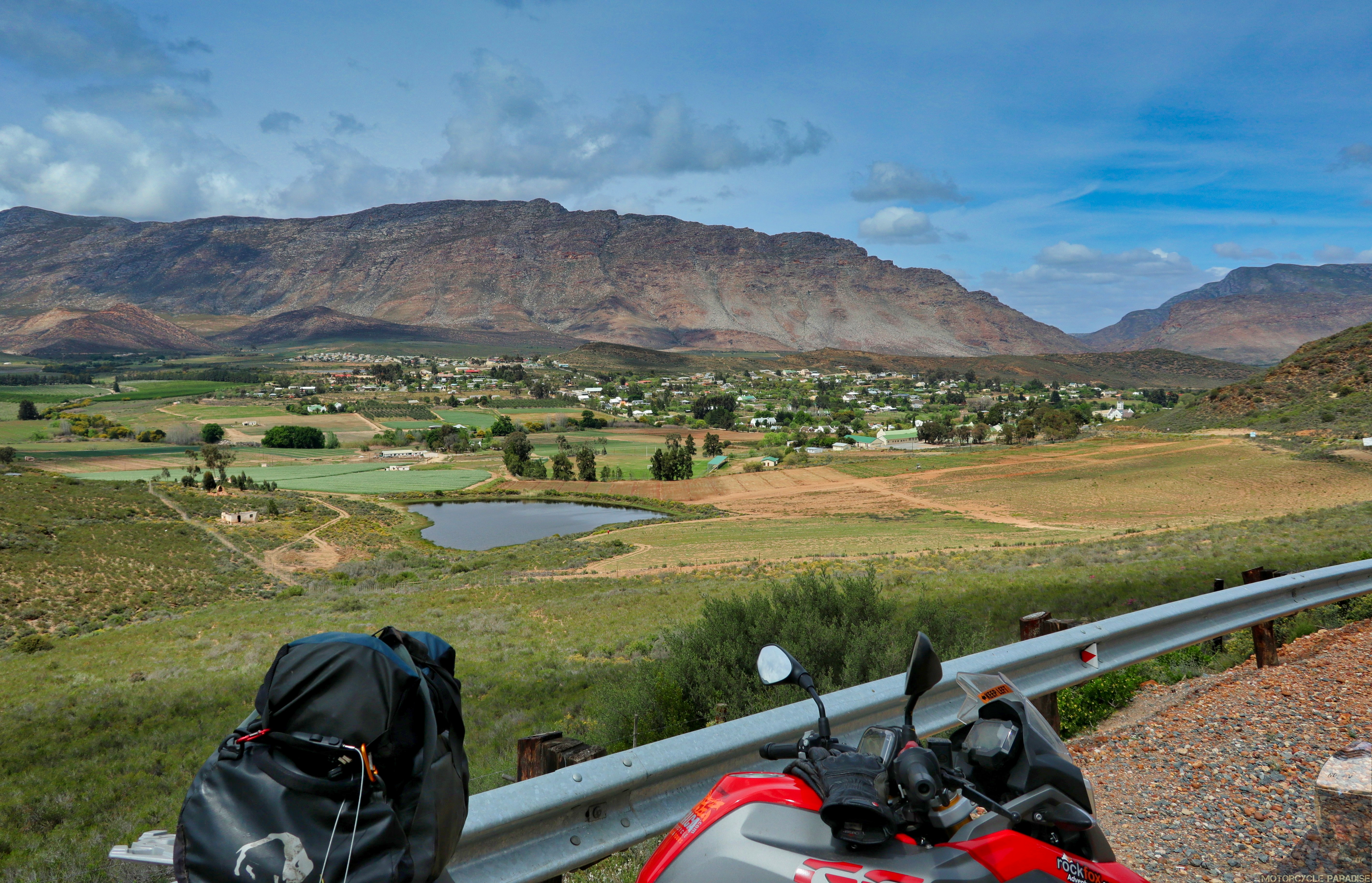 It's nice scenery down into historic Barrydale.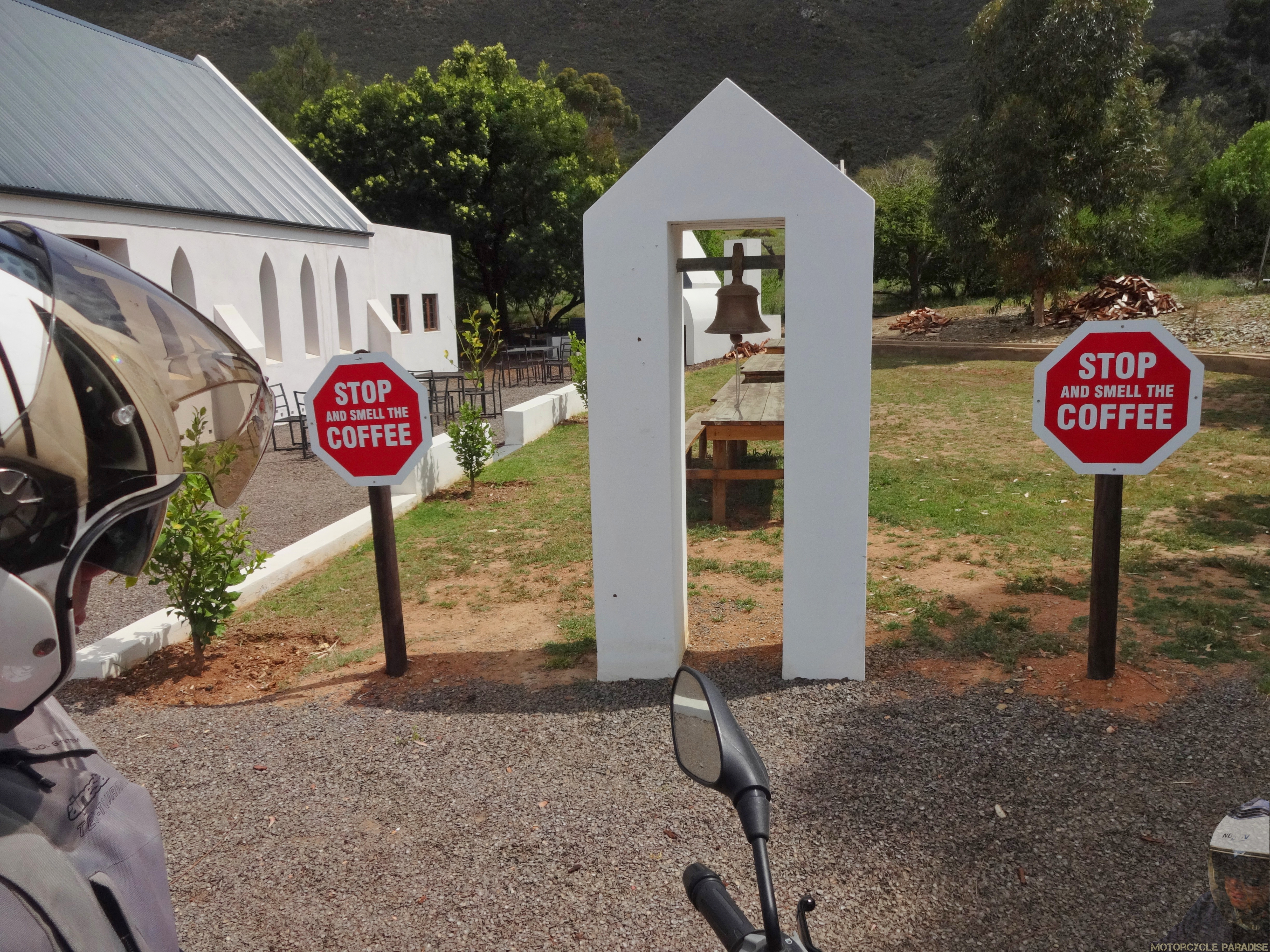 Praise the coffee! alas this church now worshiping the bean was closed today. So I went to another route 62 icon, Diesel and Creme. A rider there suggested I turn off route 62 just out of town for a good road and what a great tip.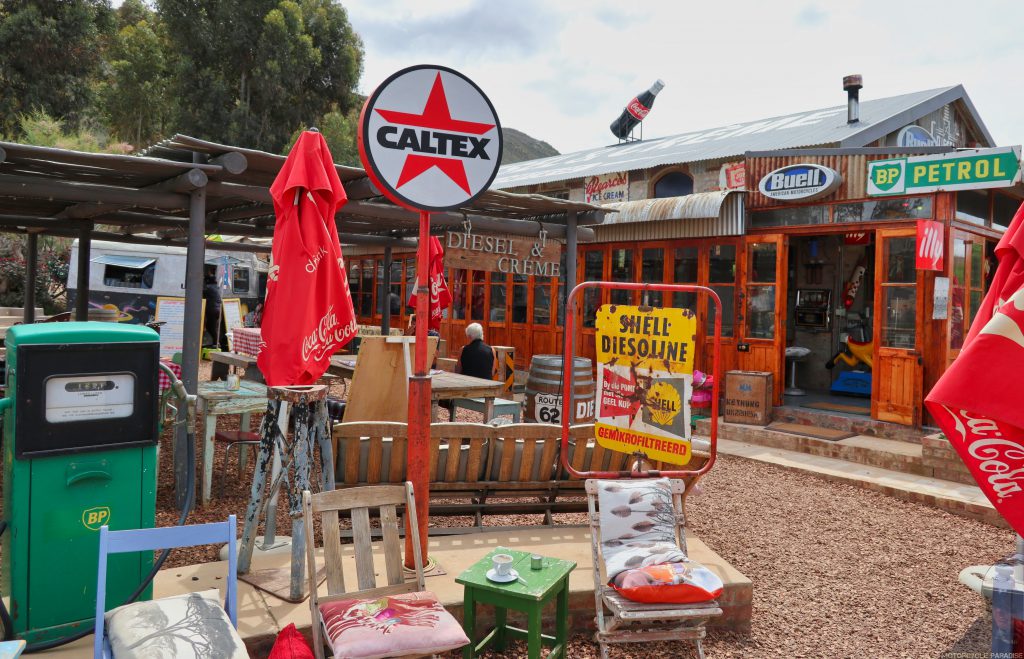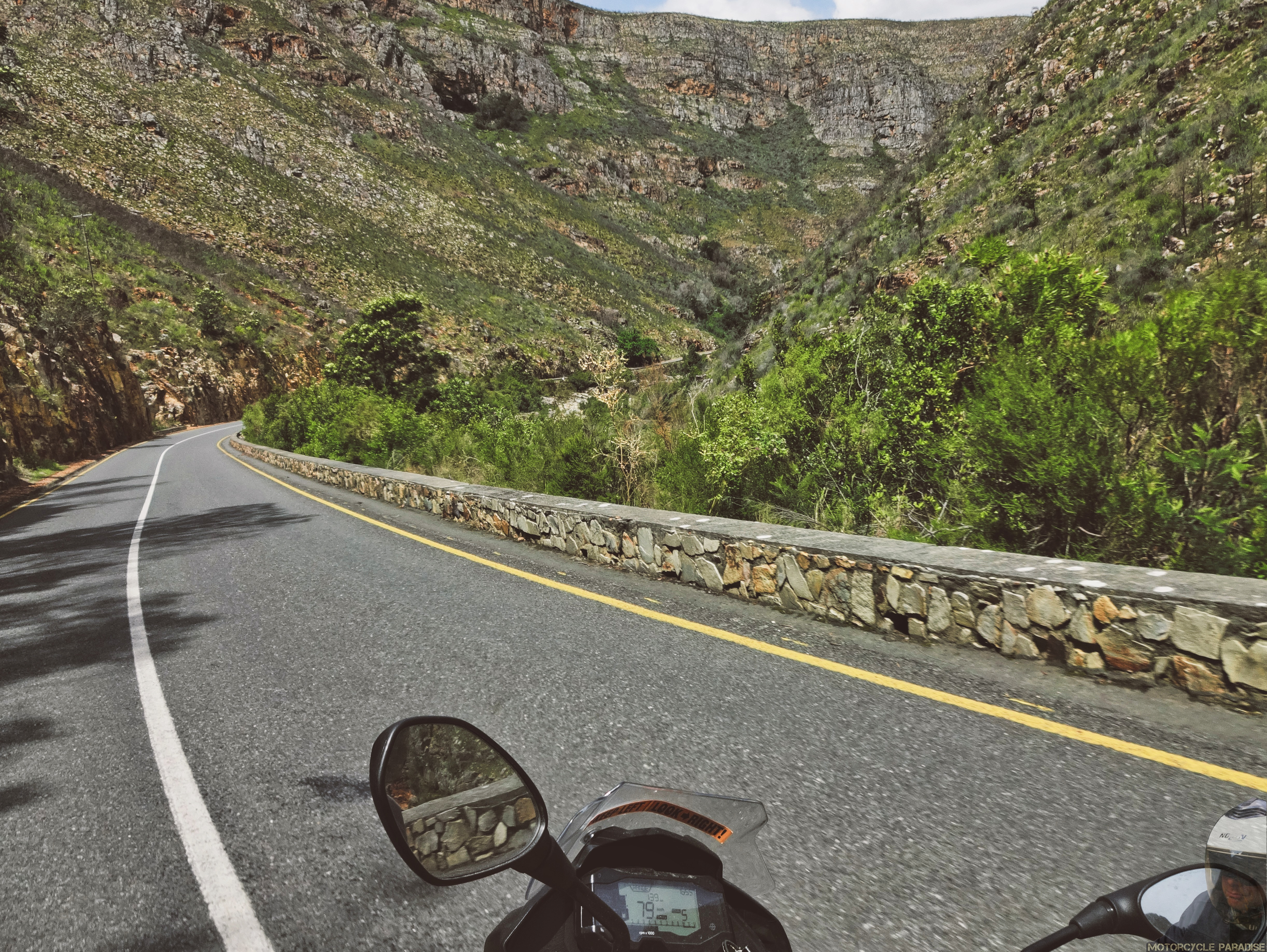 Tradouw pass was fantastic winding through a scenic gorge. I rode on via Swellendam and some small villages which had a very British look to them before rejoining route 62.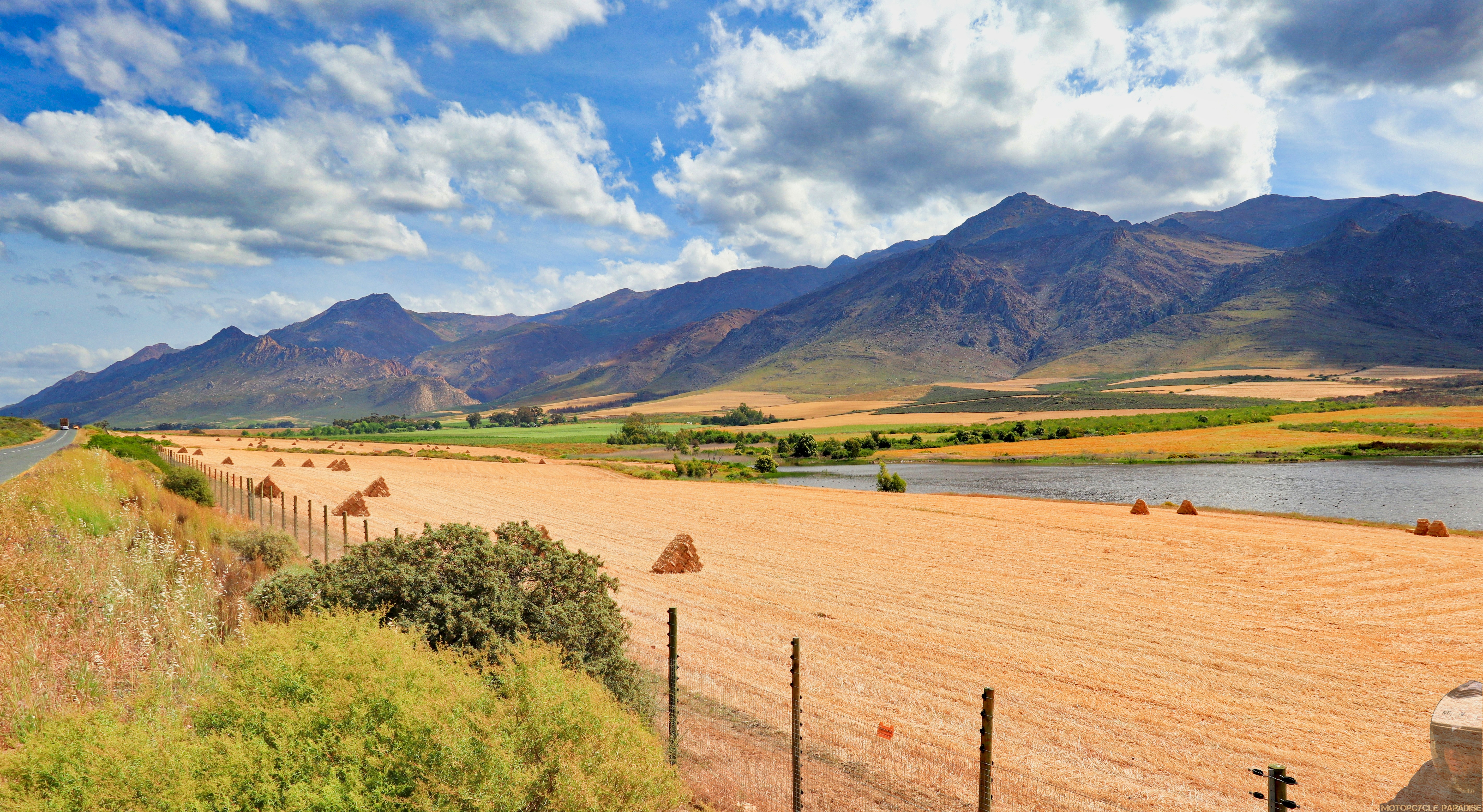 Above looking forward, below in my rear view mirror.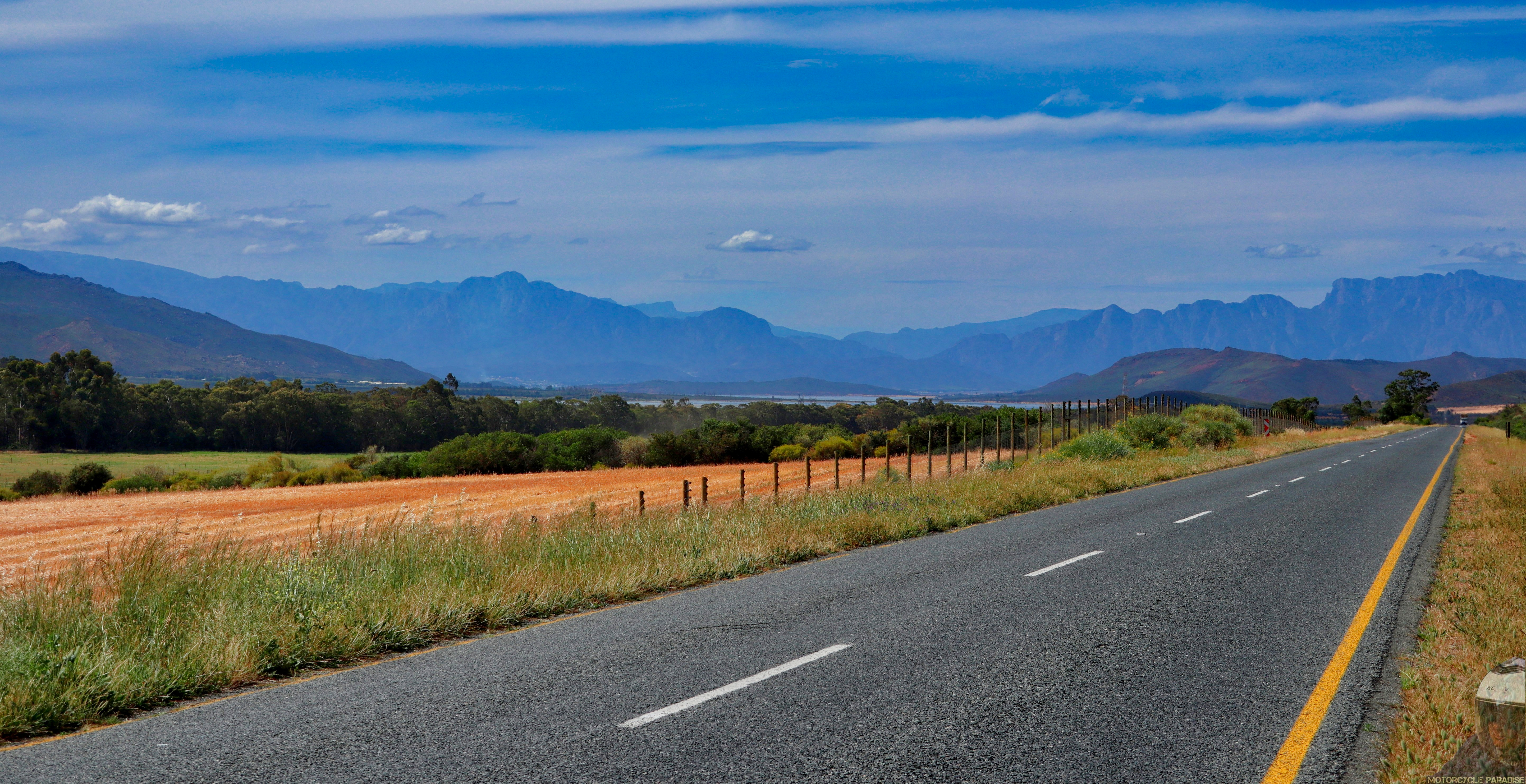 Rugged peaks all around me, I could stop every 10 minutes to take a photo it's real pretty. I drop into South Africa's wine district and the vineyards go forever.
Then I began a fantastic climb into rocky hills.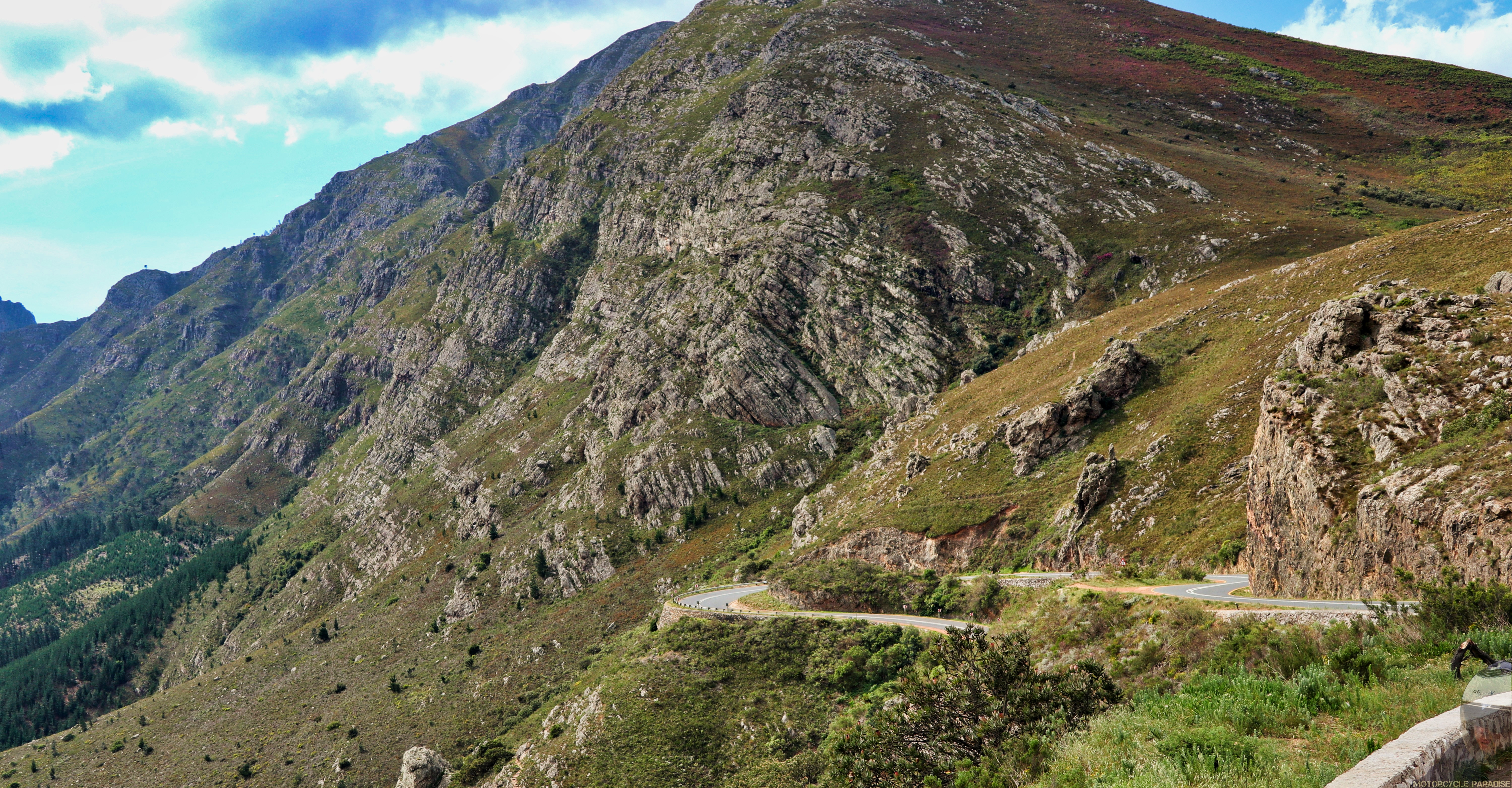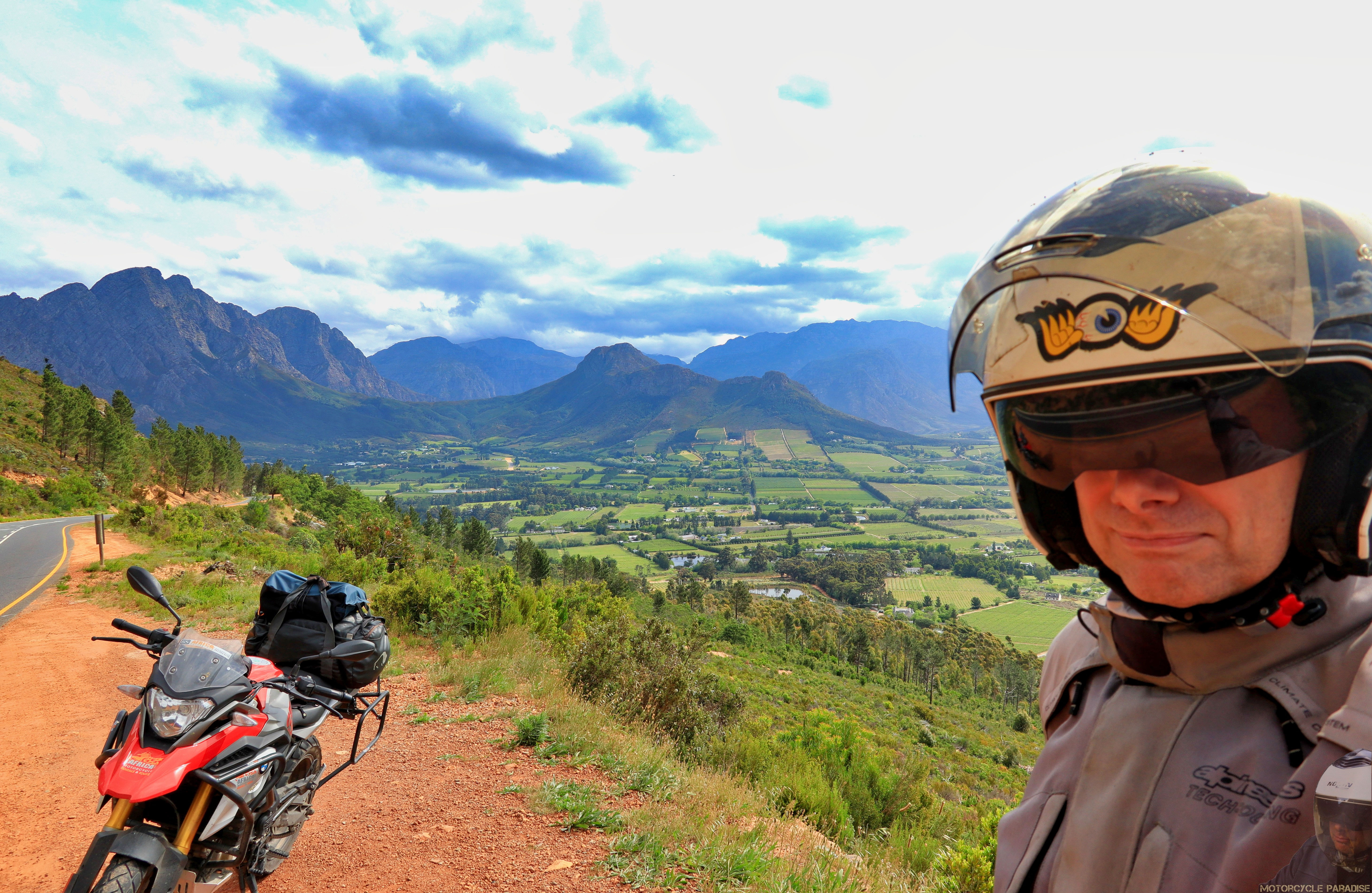 Then when least expecting it another great road, the Franschhoek pass. Leading me to the town of same name where I am staying, set in an European looking valley surrounded by wineries. There is a wine tram here that takes people to the wineries, I was tempted but it is all a bit snooty for me. I spent that money instead on quality wine from the region and a pub meal at the train station bar which is great place.
Day 10.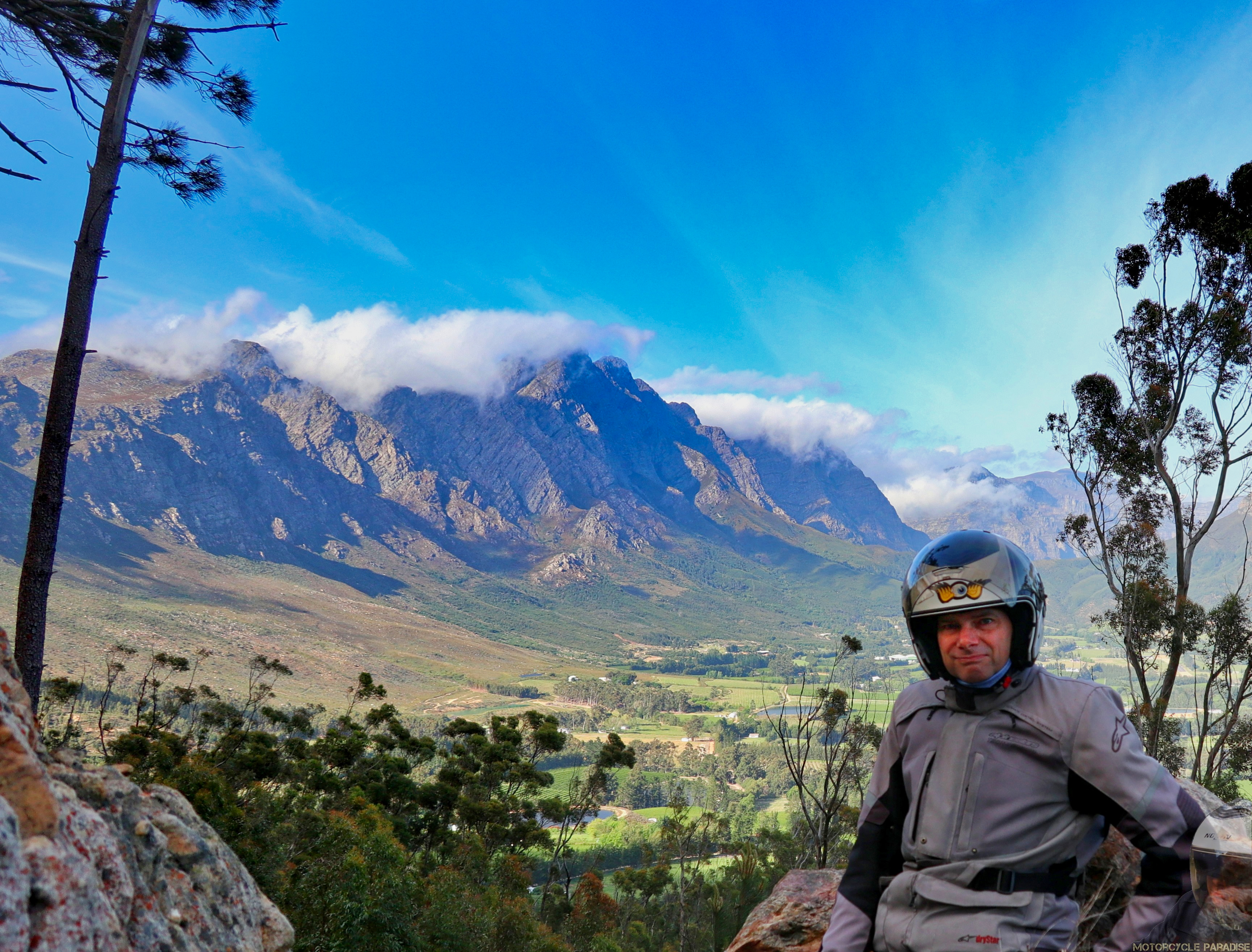 I got away early, my last day looks beautiful. How lucky am I to have fine weather for this all important day of my tour. I detour through some wineries and minor roads before I start my ride to the cape, and it is amazing.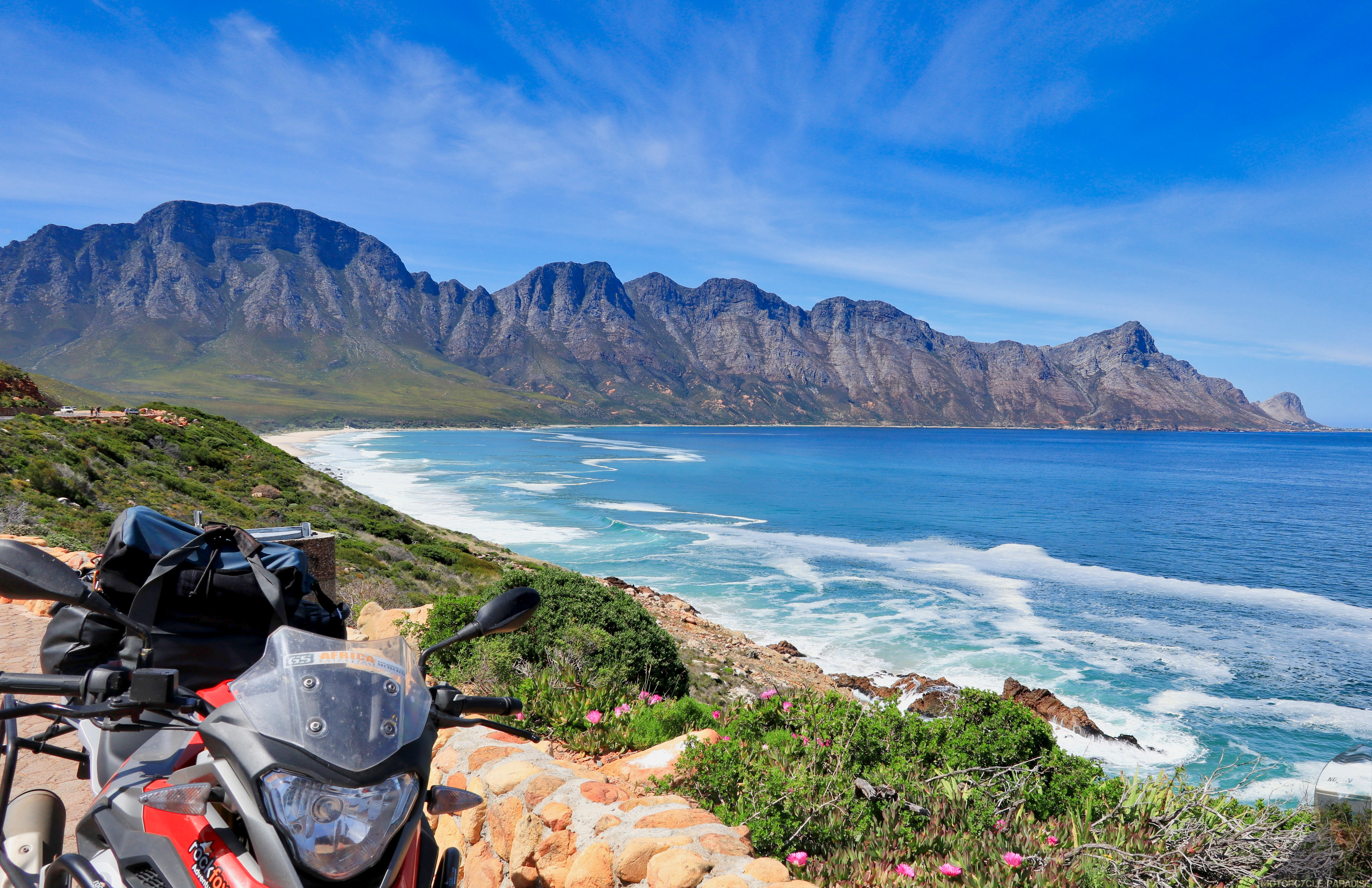 I cannot capture the scale of these mountains that rise up from the ocean, the scenery is much grander than my photos suggest and the ride along those cliffs superb.
I skirt past suburbia via the wind swept dunes where lies the biggest shanty town I have seen yet of the many found on the outskirts of towns in South Africa.
You never read about it but there is an expensive toll to get to the Cape of Good Hope. I queued for 30 minutes in traffic and there were 100's of cars inside the park. I waited but had no chance to take the usual bike in front of sign selfie photo.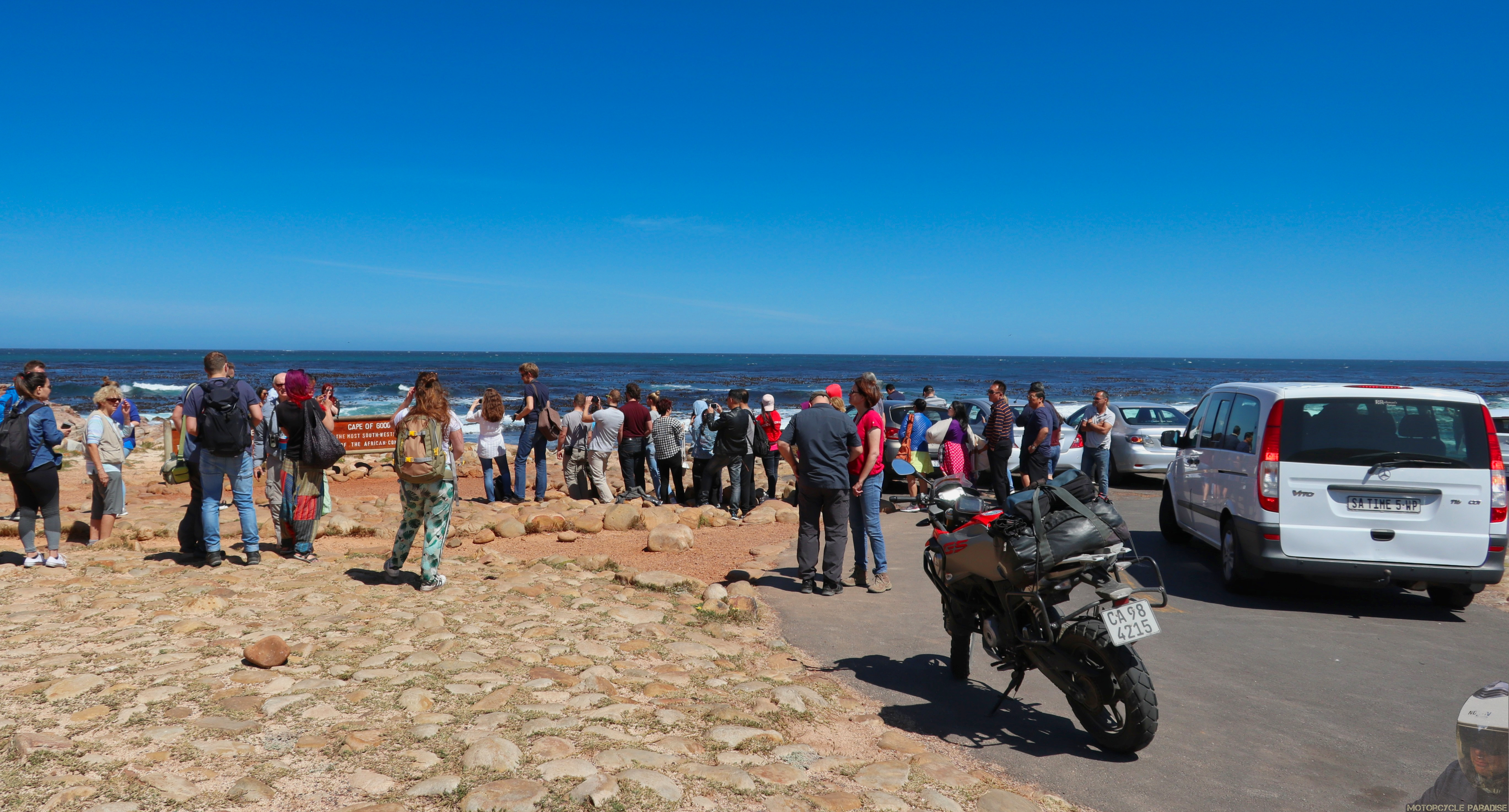 This is reality on a weekend ans so as a bus of Chinese tourists arrived I remounted. Instead below is photo from Chapman peak drive looking south towards the cape. I think it actually is more evocative image for the lower tip of Africa.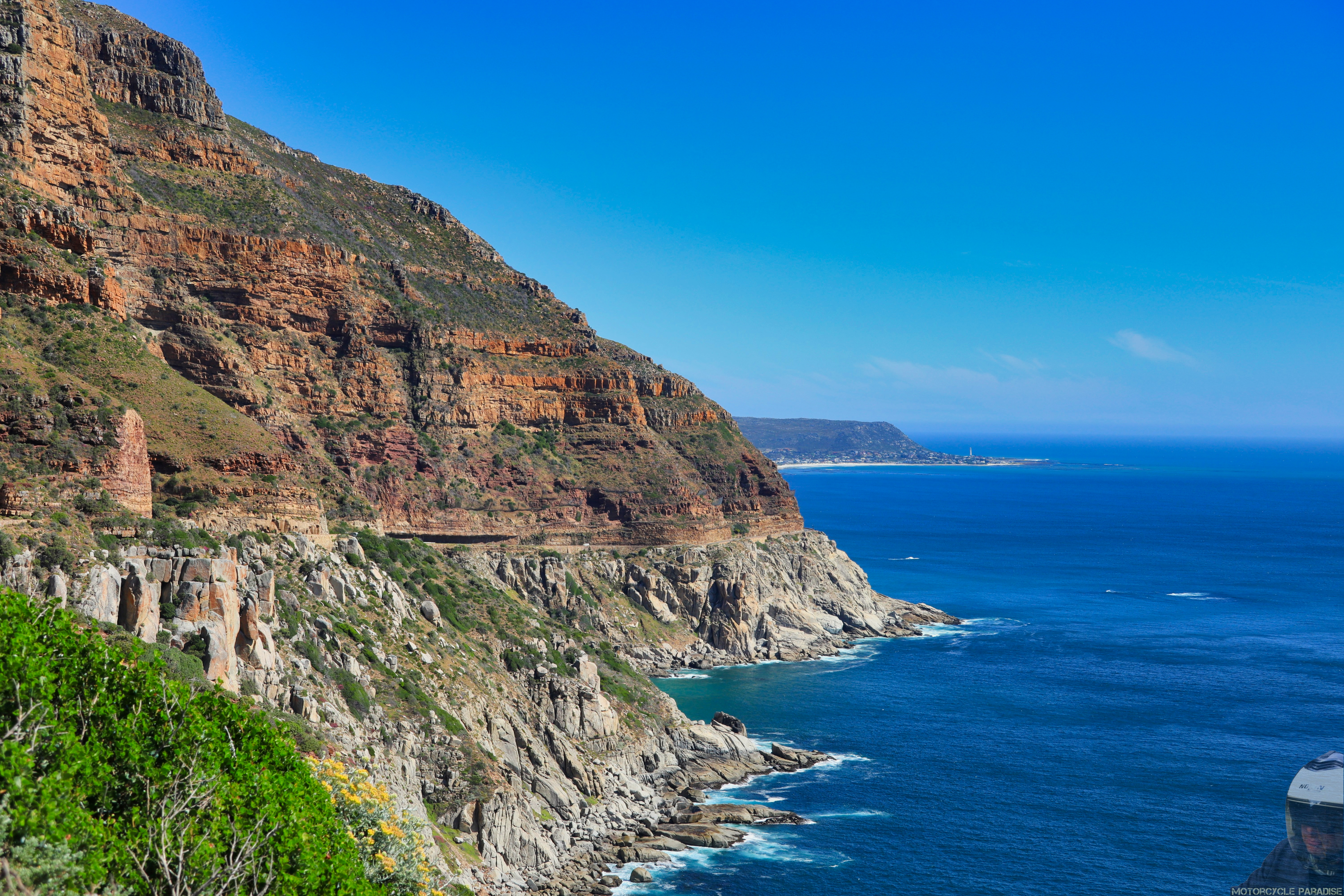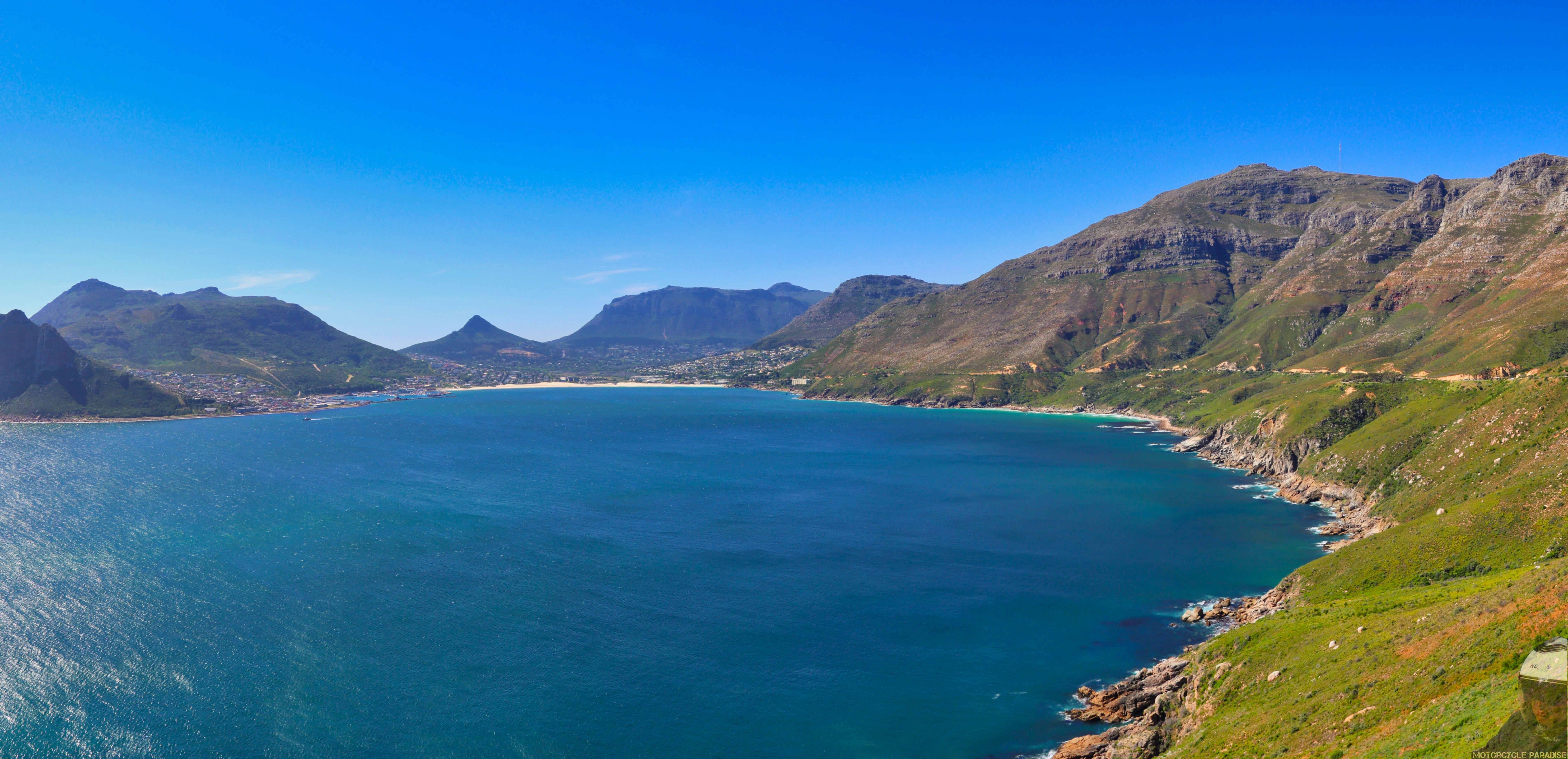 Fantastic road all the way into the city that is situated in an incredible location.I made it! Ride completed. Feeling quite emotional this afternoon.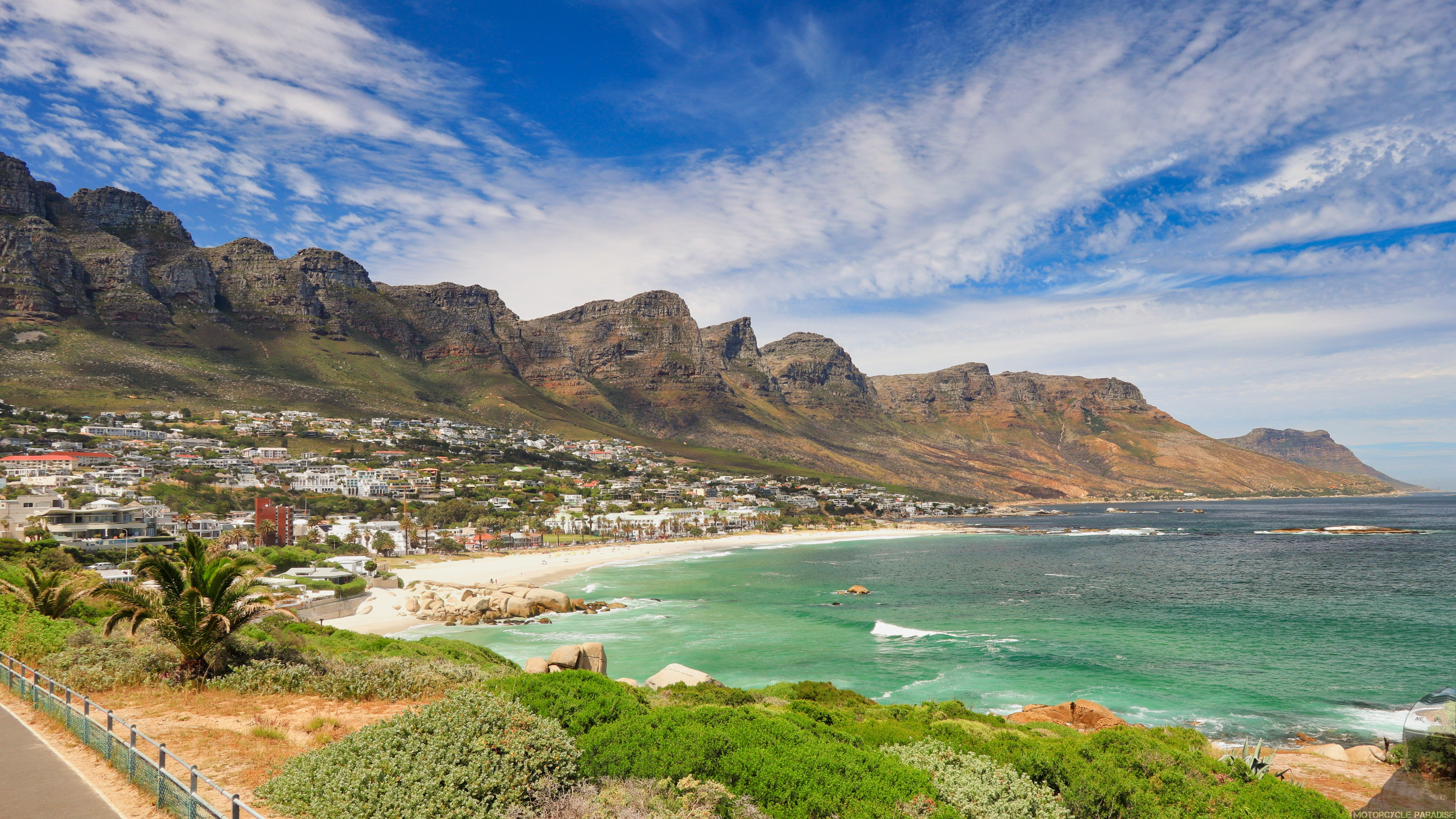 Post ride notes. Despite the issues I'm glad I made the effort. I recommend coming here however acknowledge a tour might be better. Tours here are very expensive, I guess they know they can charge high prices which is shame because nothing else here is expensive. 1/2 the price of Australia for meals and hotels. Alcohol is fraction of cost, and the South African wines sold domestically are amazing.
Cape Town is so nice in the beach suburbs above but downtown is sketchy by day and like that movie Escape from New York at night. I tried to leave hotel after sunset and immediately had guys coming at me and had to run to safety. I had to order room service at night as unable to walk the streets and everything was boarded up at night anyway so do not stay downtown. But regardless of all this was one of the best rides I have ever done.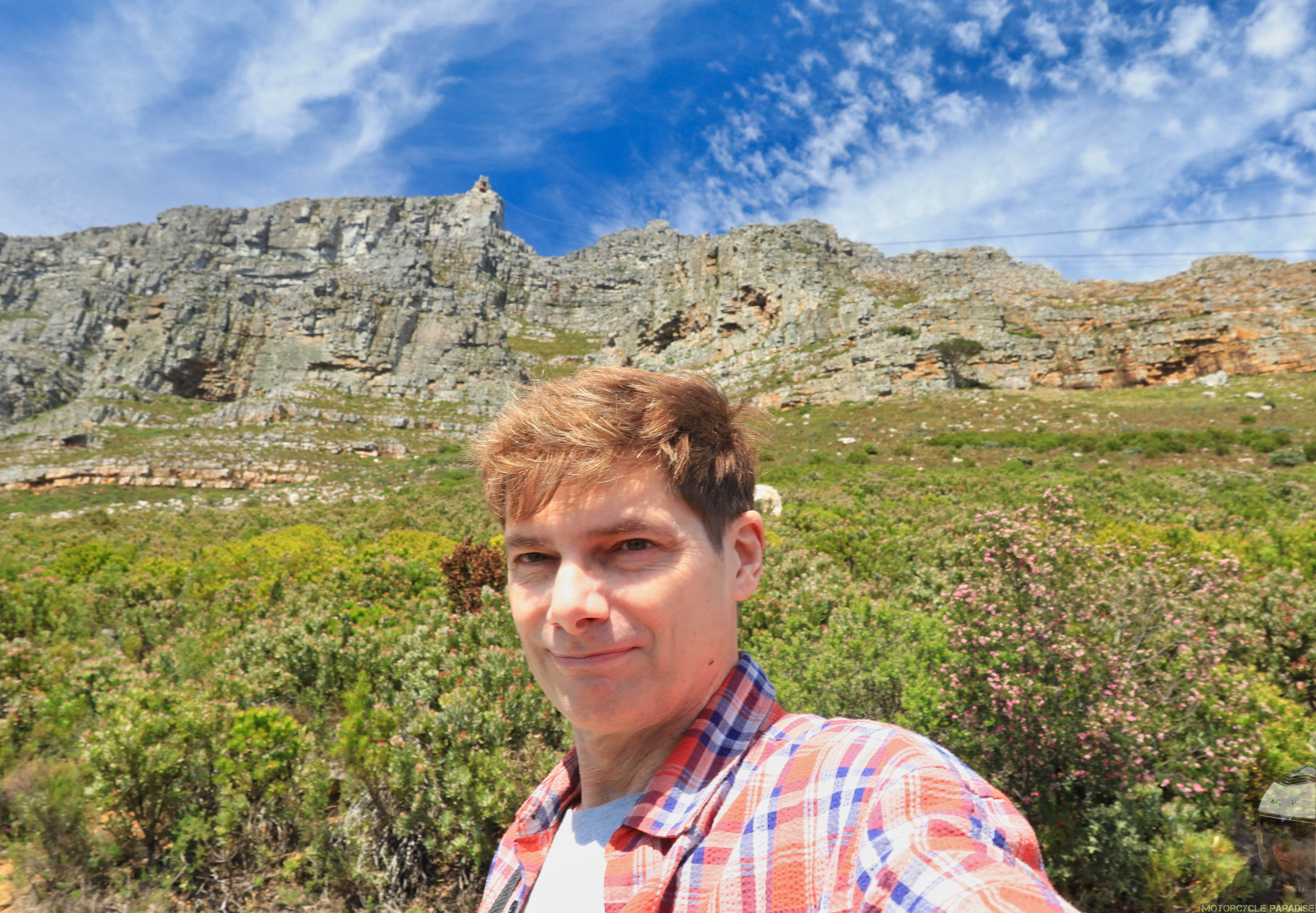 I will write a small review of the G310 in coming weeks.
Regards, Warren.